Are you a budding Canadian poet? This post is on the ten best poetry book publishers in Canada. 
Are you a budding Canadian poet? This post is on the ten best poetry book publishers in Canada. 
As a budding poet, you might wish to publish your book someday. And to do so, you will need to know all the available options. If you are a Canadian poet, we might be of little help to you.
We have narrowed down a list of the ten best poetry book publishers in Canada in this very post. We will provide you with all the necessary details of each one so you can check which one fits your style.
Different publishing houses have their own set of requirements. They all look for different styles of poetry based on lengths, tunes, and so on. This is why we have made this list of 10 legit poetry book publishers in Canada that will bring out the best of your book.
For each of the companies, they have its own rates, packages & deals. We will provide the necessary details, so if you think you're ready with your manuscript, check them out.
10 Poetry Book Publishers In Canada (Publishing Company)
For Canadian poetry, many press publishers only publish poetry that is free verse. So, if you have a different writing style, like rhyming couplets, narrative, or sonnets, you need to look for companies that accept all writing styles.
But now, where would you find the best poetry book publishers in Canada? The answer is you will find them right here.
1. Invisible Publishing
Address: 289 Main Street, Suite 1 Picton, Ontario
Phone: 613-471-1896
Invisible Publishing is a Pitcton based non-profit organization that publishes creative fiction and non-fiction pieces & Canadian poetry. They are a small-scale publishing house established in 2007.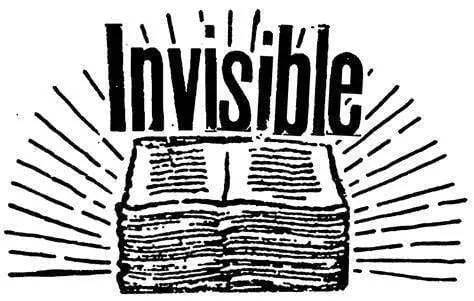 Presently they are a member of the Ontario Book Publishers Organization, the Association of Canadian Publishers, and the Literary Press Group of Canada. Since 2007, they have published experimental poetry & prose, pop culture biographies, & graphic fiction non-fiction.
Focusing on Canadian authors, Invisible Publishing is a small, tenacious, and seriously good publisher of contemporary fiction, non-fiction, and poetry.
Many of Invisible's novels are a treat to pick up since they have an eye for an unusual plot and lovely language.
The collection of Invisible publishing had expanded since the spring of 2007, when they published the first fiction books, to now include works of visual fiction and non-fiction, pop culture biographies, experimental poetry, and prose. The Throwback series is published by Invisible Publishing as well (revived CanLit reissues).
Invisible publishing always prioritizes design in everything they do and continues to uphold our founding principles by offering titles that embody DIY done correctly. The team members become intimately familiar with new endeavors by reading draughts and conversing with authors and editors. That is essential to both marketing and creation. The publishing hardly ever purchases stock art; instead, they work with freelance photographers and artists, as well as using scanners and watercolors, to create the necessary images. Instead of purchasing an e-book conversion from a printer, Invisible Publishing writes unique HTML code and creates specialized digital versions using text editors and terminal emulators.
Despite their tiny size, they take the work and mission very seriously because when it comes to commitment to creating environments that support and promote interesting, literary, and relevant literature.
Invisible Publishing also features the Biblophonic series (music bios). So overall, the publisher will find a broad range of options to publish our work.
Submissions:
For now, they are accepting non-fiction pieces only. Submissions for other genres will open shortly. You can visit their website to check the dates for submission.
Submissions must be made in .doc or .pdf formats only with the following:
a query letter
synopsis of author
CV
full manuscript
2. Coach House Books
Address: 80 bpNichol Lane, downtown Toronto, Ontario
Phone: 416-979-2217 or 1-800-367-6360
Stan Bevington started coach House Books in 1965. He started producing different iterations of the new maple-leaf Canadian flag. He was a poetry publisher for Wayne Clifford, along with a new friend, Dennis Reid, who is now a curator at the Art Gallery of Ontario. They mainly deal with publishing literary fiction, innovative poetry, drama & select non-fiction. And they do not accept genres such as children s books, romance, memoirs, self-help books, and science fiction.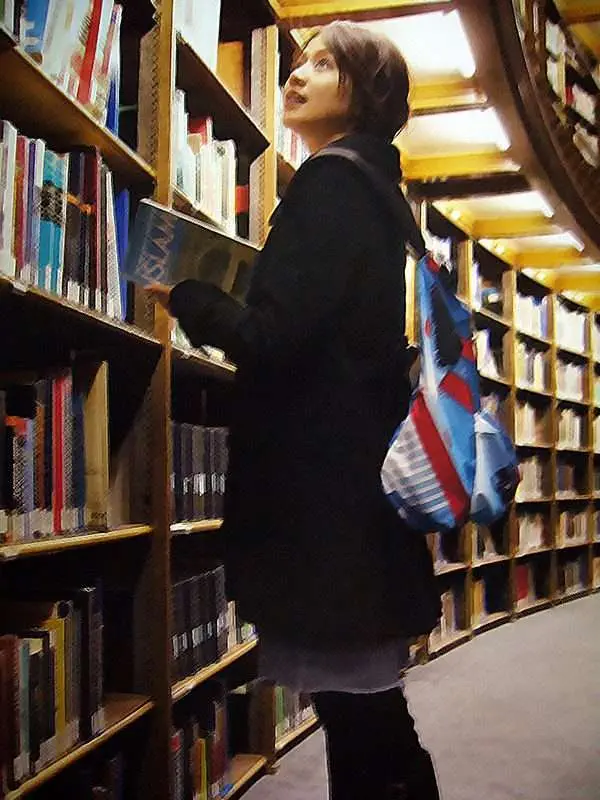 They are mostly open to working with Canadian authors. Don't forget to try your luck, as they probably won't say no to a good manuscript.
They do not publish books that have been previously published by someplace else. They highly encourage submissions from writers of the LGBTQ community, writers with disabilities, or writers of color.
A shelter for the scribe, a haven for the aesthete, and a haven for the refined. The oldest literary publisher in Canada, Coach House, has produced hundreds of volumes over the past 40 years, including works by Michael Ondaatje, George Bowering, bpNichol, Nicole Brossard, Guy Maddin, Steve McCaffery, Gail Scott, Jonathan Goldstein, Anne Michaels, and Michael Redhill. It contributes to the Literary Press Group as well.
Like Coach house Books, Arsenal Pulp Press, which publishes books in Vancouver, Canada, is a publisher of literary fiction, non-fiction, and poetry as well as books on social issues, gender studies, LGBTQ2S+ and BIPOC literature, graphic novels and non-fiction, children's and young adult literature, local history, recipes, alternative crafts, and books in translation. Its catalogue currently numbers over 400 titles. They are drawn to books that engage readers, present difficulties, and pose serious inquiries about the world we live in.
They mostly publish Canadian authors. This is due to the fact that grants from the federal and provincial governments are a significant part of what keeps the majority of Canadian publishers afloat. We must give access to this funding top priority if we want to prioritize the publication of Canadian authors.
One of the poetry publishers is Coach House Books. Some of their Canadian-published poetry books include: Surface tension, a test piece, and fire cider rain.
Submissions:
They do not publish books that have been previously published by someplace else. They highly encourage submissions from writers of the LGBTQ community, writers with disabilities, or writers of color.
Send your submissions to submissions@chbooks.com, along with your CV, complete manuscript & introductory letter.
3. Brick Books
Address: 487 King Street West Kingston, Ontario
Phone: 613-328-4947
Based in Kingston, Ontario, Brick Books is the only publishing house/press in Canada specializing in poetry books. The press was established in 1975 by Don McKay & Stan Dragland.
A hub and a home for poets and poetry lovers, Brick Books is one of the few poetry-only publishers in the world and a well-respected part of Canada's publishing community. It serves as the residence for established Canadian Poets. Their overarching objective is to listen to and amp up urgent poetic voices while doing so with love and accuracy. They feel that poetry is a platform for making public statements that cannot be made or heard elsewhere. They seek to stand for and draw attention to unquantifiable objects as well as to opinions that have been neglected.
Their goal is to protect poetry in Canada and worldwide or to support a difficult-to-commodify art form in a capitalist society! And to take almost fanatical care in doing it. Because poetry is our thing—not a side effort for other genres—they commit to each book by investing all of their resources in it and doing their very best with it.
Brick Books works to enlarge people's ideas of what poetry is and may do by selecting works of poetry that have both a high level of craft and a significant investment in the reader. They support reuniting poetic language with political influence. They want to publish heartfelt novels that are relevant to today's issues and honor poetry as an abstract but vital act. Their goals include publishing affecting and timely books and elevating poetry as a subtle but significant act of attention and manner of expression.
Initially, Brick Books began with publishing poetry chapbooks. However, now they publish full-volume works of authors. They are primarily interested in promoting & publishing Canadian poets & poetry translators.
Over the years, they have gained quite an exceptional reputation.
Submissions:
Submissions are encouraged from a broad range of poets, including racialized poets, indigenous poets, and poets from LGBTQ+ communities. You can send manuscripts either in word or pdf documents to acquisitions@brickbooks.ca. Along with a brief note outlining information about the author and the write-up.
4. Gordon Hill Press
Address: 130 Dublin Street, North Guelph, Ontario
Phone: + 1 226-500-7301
So next on poetry book publishers in Canada we have is the Gordon Hill Press on Dublin Street, Ontario.
Gordon Hill Press publishes poetry, creative non-fiction, innovative fiction, short story, and literary criticism. They aim to include & promote a broad range of writers from different communities, especially writers with disabilities.
New Brunswick native and editor Shane Neilson works as a writer. Gordon Hill received his MA in English from the University of Guelph, his MFA in Creative Writing from the University of Guelph at Guelph-Humber, and his Ph.D. in English and Cultural Studies from McMaster. Hill has worked as the editor of Frog Hollow Press, a chapbook company with a base in Victoria, as a prose editor at Anstruther Press, a chapbook press with a base in Toronto, and as an assistant editor at Hamilton Arts & Letters, a major online journal with a headquarters in Hamilton. He has almost twenty years of editorial expertise in Canadian literature. Additionally, Shane has prepared manuscripts for publishing in collaboration with a number of Canadian publications. Shane has a plethora of experience that he applies to both poetry and non-fiction manuscripts, having edited many of the leading poets and poetry critics in Canadian literature.
In addition to being their first publication, Roxanna Bennett's Unmeaningable was significant to us since Roxanna's writing so closely reflects our mission. Her work has received a lot of positive reviews because she is a disabled author who writes on disability issues as well as a fantastic poet.
Inappropriate: conversation with Canadian authors on the Writing of Difference by Kim Davids Mandar was also an influential book since it marked the beginning of our meaningful engagement with the larger Canadian literary community on a problem it is currently grappling with.
The Garden: "a poem and an essay by A. F. Moritz, is another significant work. It fully reflects the mixed approaches we aim to publish and addresses important issues regarding poetry's role in bringing about social change.
As a member of the Literary Press Group, we work hard to publish a diverse range of writers, especially those with disabilities. Our goal is to publish exemplary writing."
The editor, Shane Neilson himself, is a published author and well-recognized poet. They strive to connect Guelph with the world of Canadian literature.
Submissions:
Submissions are accepted from only Canadian authors. Mail your submissions to submit@gordonhillpress.com with your full name, a cover letter, a bio statement, and a publishing history.
Manuscripts must be in .doc or .docx format.
5. Caitlin Press Inc
Address: 8100 Alderwood Rd, Halfmoon Bay, BC
Phone: +1 604-885-9194
Next up on poetry book publishers in Canada is Caitlin Press in British Columbia. The press was established in 1977 by Carolyn Zonato as a literary press for women. Caitlin Press expanded its scope in the 1980s to include publishing BC literature.
The 2015 Jim Douglas Publisher of the Year Award had its recipient Caitlin Press, which has produced numerous books about and emphasizing life in the Cariboo region.
The honor is given to a current BC book publishing company that has recently gained the admiration and respect of the industry for a particular publication initiative, an exceptional contribution to the BC publishing community, and its sustained dedication to publishing quality.
Caitlin Press humbly admits that it does its business in the Shishálh Nation's unceded traditional territory. Between the southern, heavily populated regions and the far north of Canada, or the "middle north," Caitlin continues to publish authors who speak to the issues, culture, and history of this region. At the moment, it belongs to the Literary Press Group.
The press was founded as a feminist literary press and later became a BC literary press. For a long time, the press mainly focused on publishing & supporting BC women's literature.
Now the press publishes culturally significant books concerning the histories of BC, including both fiction-nonfiction and poetry. Occasionally, the press also publishes young adult titles.
Submissions:
Currently, they are not accepting children's fiction and just focused on Canadian authors, mostly BC-based.
All submissions are sent via hard copies addressed to Caitlin Press, 8100 Alderwood Road, Halfmoon Bay, BC, V0N 1Y1, with the author's full name, address, and phone numb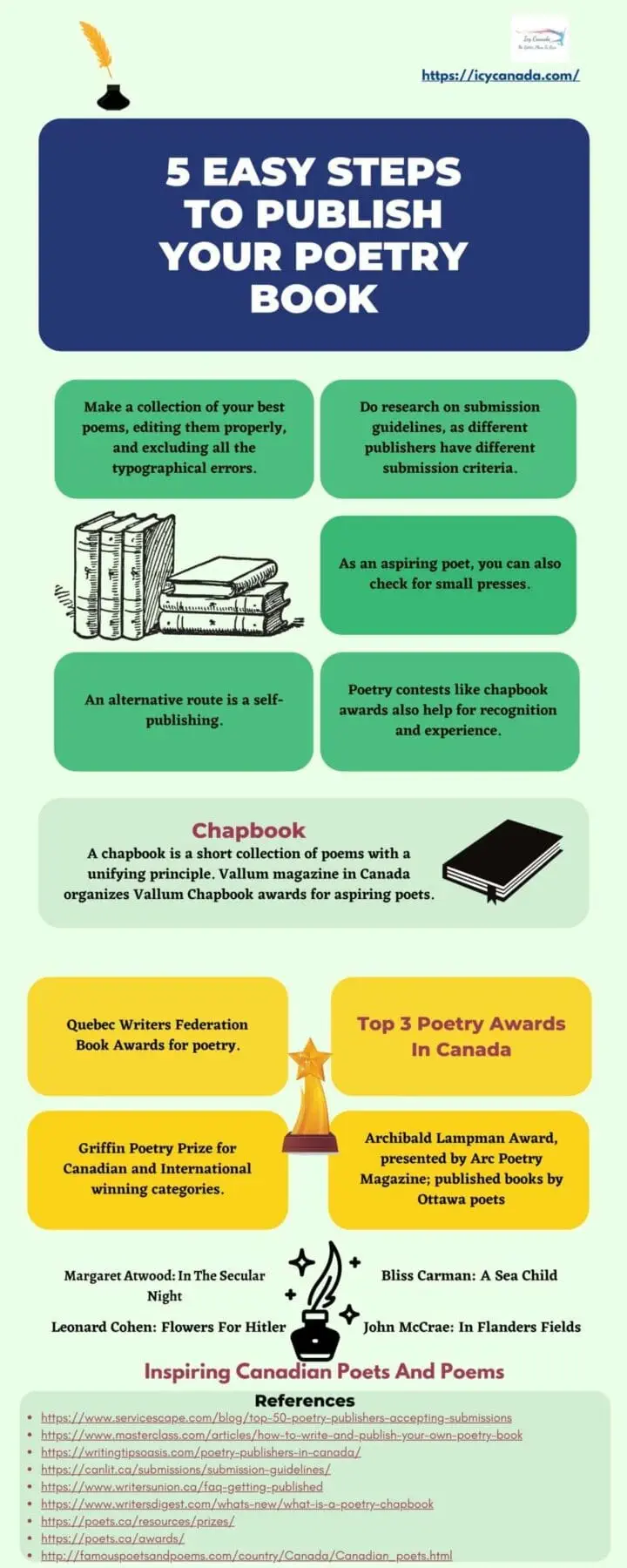 6. BookLand Press
Address: 15 Allstate Pkwy, Markham, ON
Phone: +1 905-943-0950
On the 6th of a poetry book, publishers in Canada is the Bookland Press of Ontario.
Bookland Press is an ever-growing publishing house in Markham, founded in 2006. The press publishes books concerning the diverse Canadian society.
They deal with publishing poetry, contemporary fiction, non-fiction, & translations. Bookland Press is one of the few poetry book publishers in Canada which doesn't just publish in English but various indigenous languages.
BookLand Press thinks that one of the best ways to communicate significant ideas to people from various linguistic and cultural backgrounds is through books. One of the few independent publishers in Canada, BookLand Press regularly releases books in a variety of Indigenous languages in addition to English. In order to provide readers across Canada with access to Canadian works of cultural significance in both official languages, they also edit and publish English-language versions of award-winning books written in Canadian French.
The publications and company, BookLand Press, are:
Representations of who they are.
The values they uphold.
Decisions they make to accomplish the objectives.
By attracting, choosing, publishing, and promoting some of the most fascinating and innovative Canadian writers and translators of the day, BookLand has established its foothold in the literary landscape. Its goal is to write, publish, and promote excellent books that are instantly recognizable in Canada and around the world for their originality, energy, and literary significance. BookLand is inspired by the eternal wonder and importance of literature. Their beliefs lie in publishing books that are valuable and worthwhile. The Literary Press Group of Canada includes BookLand Press as a member.
They promote literature that is different, unique & unlike anything seen before.
Submissions:
They accept submissions made by both electrical means & post. Submissions via emails must be sent to submissions@booklandpress.com, accompanied with a synopsis, cover letter, & brief literary resume.
7. House of Anansi
Address: Lower Level, 128 Sterling Rd, Toronto
Phone: +1 416-363-4343
Next up on poetry book publishers in Canada in the House of Anansi Press in Toronto.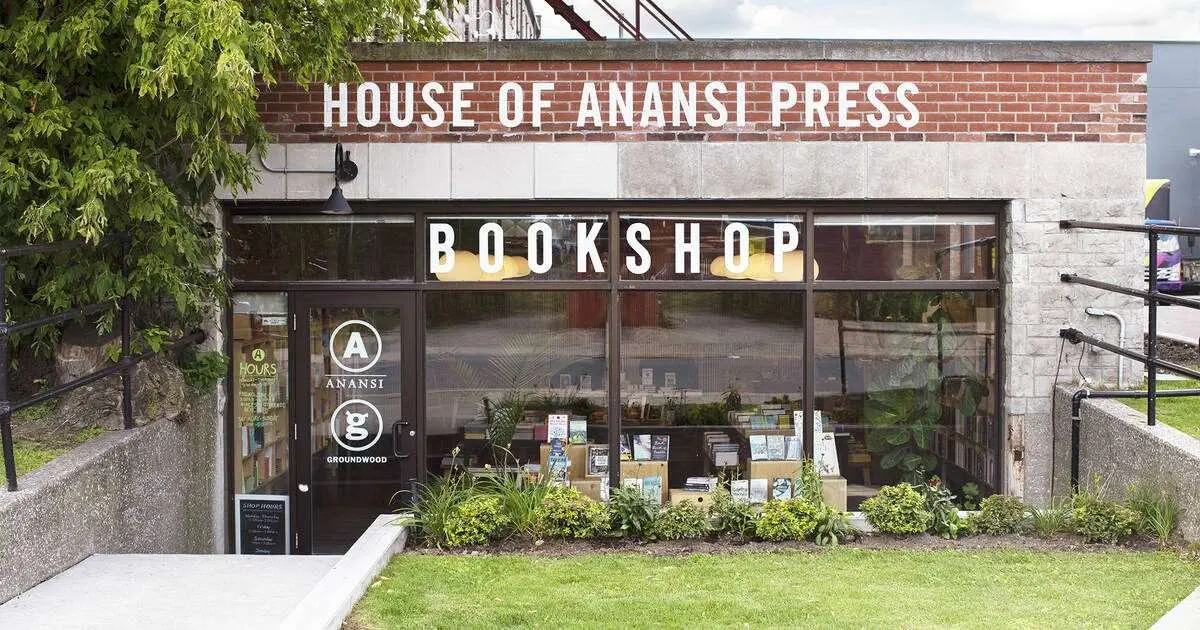 House of Anansi was founded in 1967 by Dennis Lee and David Godfrey. The press was established to raise & support Canadian writers. It started as a small press; however, it soon gained popularity for publishing authors such as Margaret Atwood.
Canadians wanted to read books written by Canadians because the change was in the air. Authors including Michael Ondaatje, Matt Cohen, Northrop Frye, Ern Moure, and Margaret Atwood were published by Anansi as it grew (who worked here as an editor).
Scott Griffin is the founder of House of Anansi Press, Canada's top independent academic publisher. By publishing the yearly CBC Massey Lectures (in collaboration with the University of Toronto's Massey College and CBC Ideas) with speakers like Martin Luther King, Jr., Ursula Franklin, and Tanya Talaga, they continue to pioneer new territory with best-selling and award-winning books that portray the evolving nature of the world and the nation.
Poetry, fiction, non-fiction, theatre, French-Canadian writers in translation, lifestyle, and writers from throughout the world, are still published by Anansi. House of Anansi takes pleasure in spotting and nurturing talent, publishing Indigenous, Black, and less well-known authors, and kindling the imagination with Very Good Books.
The territory on which House of Anansi Press operates is the Traditional Territory of numerous peoples, including the Anishinabeg, the Wendat, and the Haudenosaunee. Additionally, it is Mississaugas Treaty Lands of the Credit.
Today, the press works with French-Canadian translations, poetry, drama, literary fiction, and non-fiction.
Submissions:
Submissions must include the full or partial manuscript in .docx or pdf formats only, a cover letter describing the book & the author, a CV, & a brief synopsis.
Anansi responds to all of the submissions within a period of 6 months.
8. Biblioasis
Address: 1520 Wyandotte Street East Windsor, ON
Phone: 519-968-2206
And next up on the list of poetry book publishers in Canada is Biblioasis in Ontario.
Biblioasis is an Ontario-based literary press located on Wyandotte Street. The press best editions of poetry, fiction, & non-fiction yearly. The titles from Biblioasis are distributed in the US & Abroad as well.
Popular International Translation series from Biblioasis translates significant literary works from the original tongue into English. Both "Moody Food" by Ray Robertson and "Quickening" by Terry Griggs are featured books in this series. Closer to home, the Renditions series from Biblioasis brings back renowned Canadian literature that has been long out of print.
In the fall of 2004, Biblioasis was established in a bookstore's back room. They published Salvator Ala's Straight Razor and Other Poems as their debut book without knowing much about publishing. This was a thrilling experience, but it also made clear that they would need to pick up a few new skills if they wanted to continue in the publishing industry.
The bookstore shuttered in 2007, but the Emeryville, Ontario, press thrived in its new location. They had taken over The Porcupine's Quill's CNQ: Canadian Notes and Queries magazine the year before, and in 2005 they had established the Metcalf-Rooke Award, which honored the short story. With her first story collection, boYs, Kathleen Winter was one of the award's first recipients.
They began their Rendition series in 2006 with Ray Smith's Cape Breton: The Thought-Control Center of Canada. A reprint series that prevented significant works from going out of print was work that someone ought to be doing, according to Biblioasis.
Since then, the series has been resurrected under the name ReSet Books, and iconic works like Terry Griggs' Quickening and Clarke Blaise's Lunar Attractions have been released. It represents the Literary Press Group as a member.
The press also has its bookshop that runs Monday-Saturday (10 am-6 pm). The bookshop is very diverse & features different sections including bestsellers, classics, work by local authors and so on.
And the best thing about the press is that authors can be a part of their various literary events, such as book clubs and author signing events.
Submissions:
The press publishes about 16-20 works per year.
Submissions are accepted both by mail & electronic means. Submissions must include an introductory letter, academic CV, and the complete manuscript.
9. Inana Publications
Address: Toronto, Canada
Phone: 416-736-5356
On the 9th of the list of poetry book publishers in Canada, we have Inana Publications based in Toronto.
Inana Publications is one of Canada's few independent feminist presses, founded in 1978. The mandate of the press is to publish work by women and about women, including poetry, creative non-fiction, & fiction.
The publication aims to create a space dedicated to the voices of women. And in doing so, Inana has become a publisher to have published one of Canada's oldest feminist journals.
Inanna is happy to be the publisher of Canadian Woman Studies/Les Cahiers de la femme, one of Canada's oldest feminist journals. Inanna was founded in 1978 with the intention of making contemporary work on a wide range of feminist issues accessible to the broadest possible community of readers. Although many of its earlier books were created to meet the demands of the educational market, the degree of interest and trade sales that many of the books received led Inanna to take a different path. In 2004 they introduced the Inanna Poetry and Fiction Series. Publications from Inanna are significant sources that are frequently consulted in university courses all around the nation. Our books are necessary for any curriculum and are valuable resources for feminist readers. They have always been especially interested in ensuring that the voices of disadvantaged and marginalized women are heard. Inanna publishing is dedicated to collaborating closely with established and young, up-and-coming authors.
Inanna Publications is a part of the Literary Press Group of Canada, the Ontario Book Publishers Organization, and the Association of Canadian Publishers.
Submissions:
Inana welcomes work that speaks about the diverse lives of women around the world. However, they do not entertain any sexist & racist writings.
Both hard copies & soft copies are accepted in proper formats. Click here to check the submission guidelines.
10. Wolsak & Wynn
Address: 280 James St N, Hamilton, ON
Phone: 905-972-9885
And at last on the list of poetry book publishers in Canada is Wolsak & Wynn, based in Hamilton.
Wolsak & Wynn began its journey of publication in 1982 through two very dedicated poets of the time, Marja Jacobs & Heather Gadsby. The main purpose of starting Wolsak & Wynn was to introduce the world to the most neglected genre of that time- poetry.
A quirky publishing house called Wolsak and Wynn is located in the center of Hamilton, Ontario. They spend their time writing brilliant, incredibly unique, and occasionally provocative books with steel mills on one side, the Niagara Escarpment on the other, and Toronto off in the distance. They have been publishing for almost thirty years. For nearly every taste, Wolsak and Wynn produce poetry, fiction, and non-fiction. They have garnered numerous honors for their publications, including the Governor General's Award for Poetry and the Pigskin Peter's Award for Nominally Narrative Canadian Cartooning.
Although reading preferences are always individualized, Wolsak & Wynn undoubtedly have a case for "offering the finest" Canadian writers and poets have to offer. Two of their poetry books have won Governor General's Awards out of the six that have been nominated. Their novels frequently appear on readers' top picks lists, most notably The Society of Experience by Matt Cahill in Harper's Bazaar's selection of the "15 Best Books of Fall 2015."
The W&W imprint Buckrider Books debuted in 2014 and released Cahill's book. The Buckridge, also known as the Bokkenrijders, is the subject of the mythology, and Senior Editor and writer Paul Vermeersch lead it. A number of gangs of robbers allegedly struck a deal with the devil, flew through the night sky on the backs of supernatural goats, and raided nearby farms and churches. After word of the buckriders spread, a panic ensued, leading to a horrific wave of persecutions, kangaroo courts, and mass executions that even outranked the historical Salem witch trials in the New World. But for Wolsak & Wynn, the novels published by the imprint merely take readers' attention away from anything else.
In Hamilton, Wolsak & Wynn has a storefront-style headquarters that serves as a community hub for the city's developing arts scene (you can see publisher Noelle Allen peering out of its window in the photo on the right). They frequently buy books with a Hamilton connection or locale, such as In Grace's Kitchen by local author Vince Agro, a love letter to the city's sizable Italian-Canadian community.
Within six years of its start, the press successfully earned the Governor General's Literary Award for poetry.
Submissions:
The press is devoted to supporting Canadian voices and publishes very few non-Canadian authors. The submission period is usually January 1st- March 31st each year, and they take up to about six months to respond.
They have different requirements for different genres. So, click here to go through the submission guidelines.
According to our research, these are the ten best poetry book publishers in Canada. Keep in mind that most of them only bring out Canadian authors. Make sure to check every required detail before sending in a manuscript.
And if any other companies should have made it to the list, feel free to mention them in the comment section.