Toronto is home to several lovely beaches. Come summer, beaches will be your favourite spot. You can have the best time here by enjoying the cool breeze, strolling on the sandy shores, or lying relaxed under the sun.
The beaches in Toronto are fun-filled. On a sunny day, you can find it thronged by families and youngsters. You can also have fun with activities, namely swimming, getting soaked in the waves, or simply enjoying a summer drink.
The Great Lakes Waterfront Trail links most of the beaches. This link makes it easy for people to bike or walk to places. Now, we have listed a few best beaches in Toronto.
1. Best Beaches in Toronto
The sparkling waters of the Toronto beaches are a delight to watch. So, let us see in detail the best beaches in Toronto, one after the other.
1.1. Woodbine Beach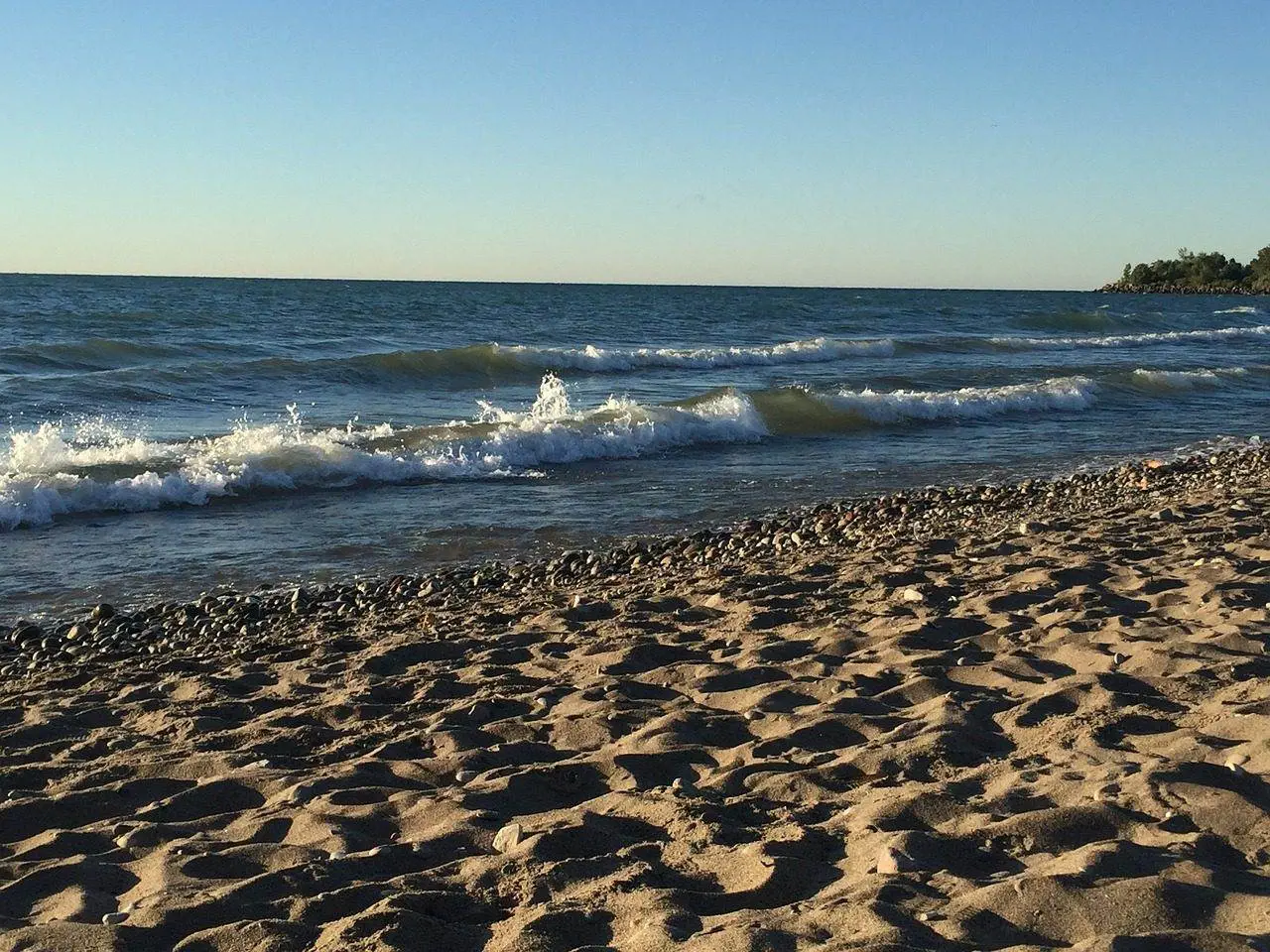 Woodbine Beach is a famous urban beach in Toronto. This beach offers maximum fun. Your kids will be addicted to this place.
You can observe that the beach comprises soft sand. It is also east facing. Woodbine Beach has a large headland on its south side, safeguarding it from severe winds.
Hence, you will find the waves remaining small and the water warm. What an advantage in the otherwise chilly Lake Ontario.
1.1.1. Other Features of Woodbine Beach
Woodbine Beach is the best place to enjoy picnics. You can also go swimming. You can encounter the Ashbridges Bay, and Martin Goodman trails running through this park.
The park also comprises a playground, beach volleyball nets, picnic shelters, outdoor fitness equipment, a snack bar, and a full-service restaurant.
When you visit Woodbine Beach, you will find it among the best beaches in Toronto.
2. Centre Island Beach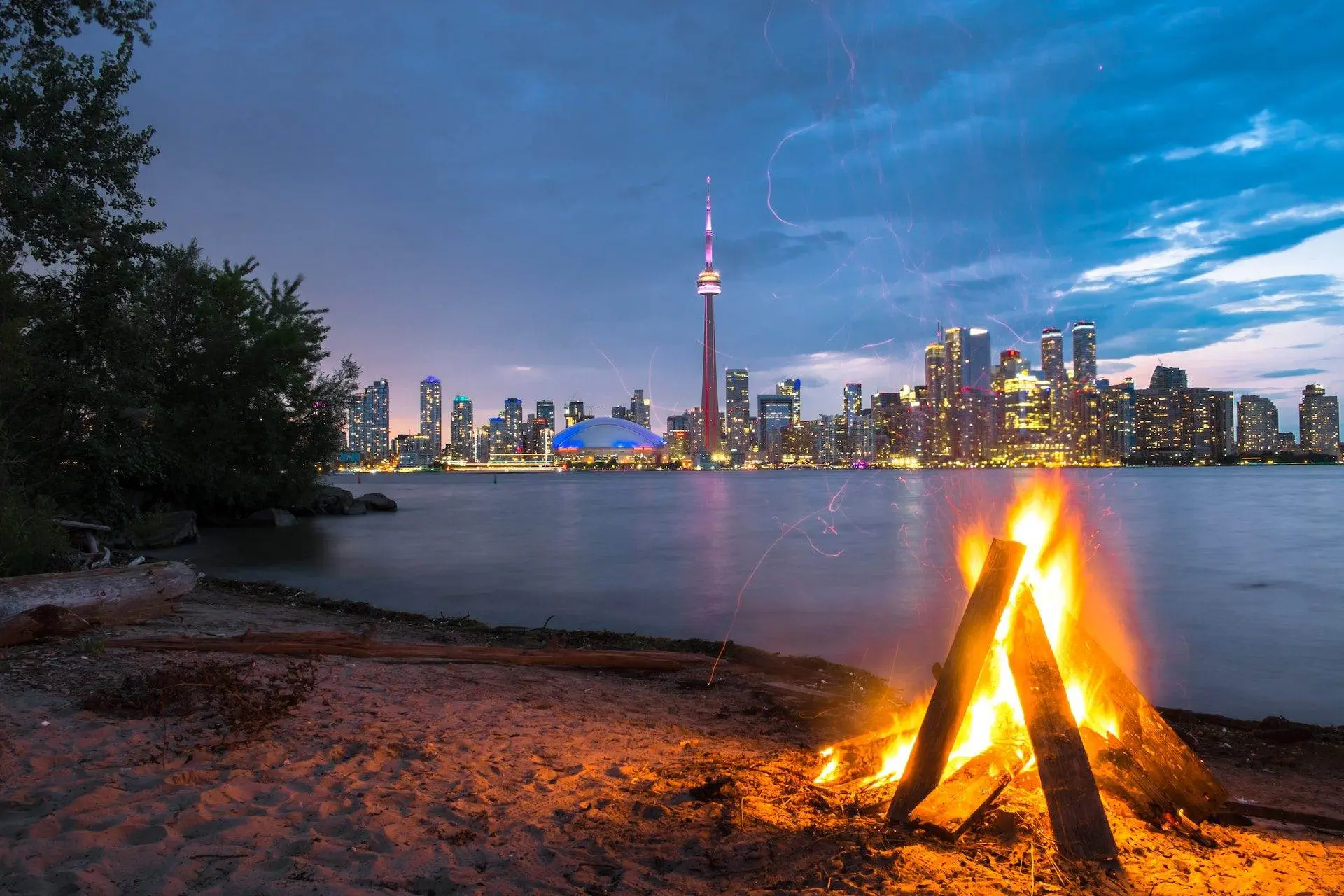 Centre Island is a Blue Flag beach. What does it mean? This flag is certified to beaches that satisfy the high standards for the following criteria: water quality, safety, environmental management, and education.
Centre Island Beach is the first beach you will encounter if you board the Centre Island ferry. This area is fondly called Manitou Beach. Can you guess why it is known so?
It gets its name after the Algonquin tribes, the first to settle here. You can find that Centre Island Beach has calm, shallow waters and is slightly warm too. The reason is the rock breakwater, constructed to bestow a barrier from the open lake.
2.1. Facilities in the Centre Island Beach
In the summer months, you will never find the beach empty. You can find a dock extending from the shore.
The facilities on the beach include bathrooms, lockers, picnic areas, bike rentals, and a fast food outlet. You can also come across beautiful gardens here.
3. Hanlan's Point Beach
Hanlan's Point Beach, located on the western side of Toronto islands, boasts the finest sands. You can observe the area near the beach dotted with beautiful delicate dunes.
You get to enjoy the gorgeous views provided by the city. In Hanlan's Point Beach, a one-kilometre segment adjacent to the south end is a clothing-optional segment. However, clothing is mandatory in most of the other areas of the beach.
3.1. More about Hanlan's Point Beach
Hanlan's Point Beach has the Gibraltar Point Lighthouse, bike trail, drinking fountain, firepits, outdoor volleyball and tennis courts, fast food outlet, and washrooms.
You can also enjoy watching the kiteboarders in action. Another beautiful enjoyment is watching the sunset. This place is the best to do that.
When you leave Toronto, ensure you board the Hanlan's Point ferry. This ferry is smaller, and you won't find it crowded too.
With all these features, you can certainly agree that this beach can enter the list of best beaches in Toronto.
4. Sunnyside Beach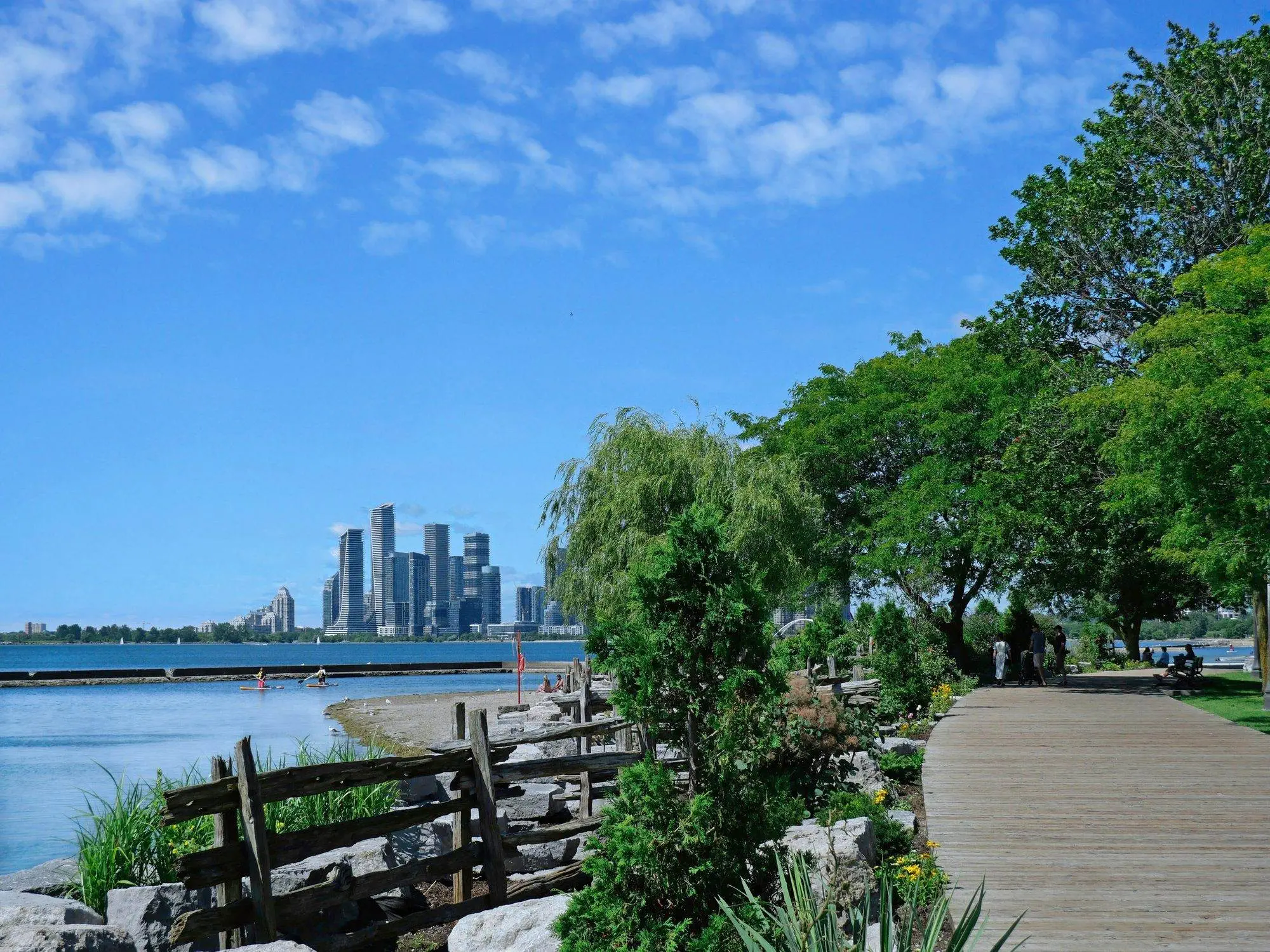 In summer, Sunnyside Beach is your go-to place. This beach is not one but a string of four beaches. Of the four, three are called Sunnyside.
All four beaches have a confined stretch of sand. It also comprises a boardwalk where you can go for a stroll. There are also trees and spaces for picnic tables.
An offshore breakwater safeguards the beaches. This protection keeps the water by the shore's side remain calm always.
4.1. Other Features in the Sunnyside Beach
You can find a Cafe in the Sunnyside Pavilion. It also has an excellent beachfront patio. Don't forget to catch a table here. You can avail of a canoe or a kayak for rent from the Sunnyside Paddling Club.
You can also chill at the Gus Ryder Pool. You will not find a parking issue. There are abundant parking spaces.
Undoubtedly, you can include Sunnyside Beach in your lineup of the best beaches in Toronto.
5. Bluffer's Beach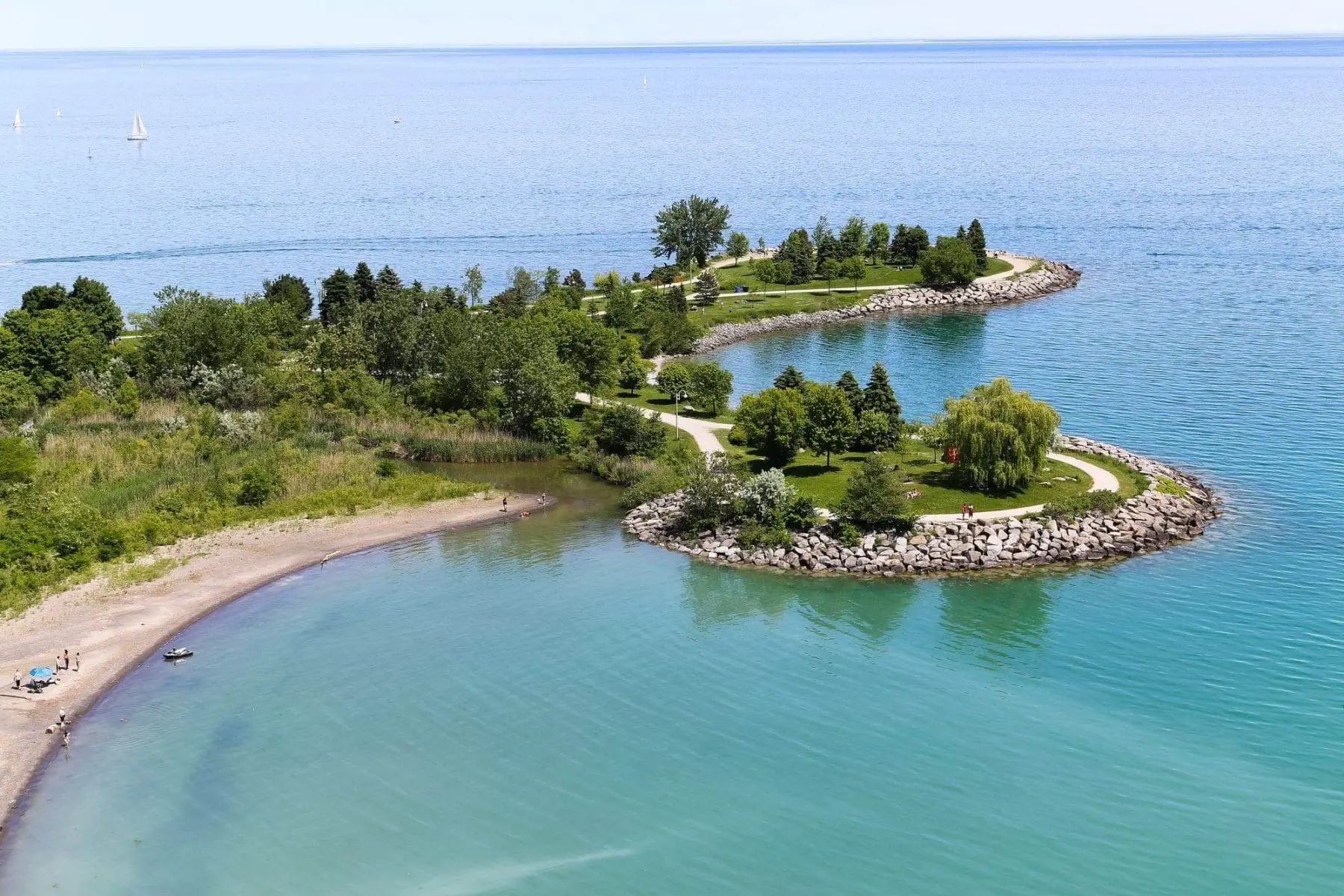 Bluffer's Beach is undoubtedly among the best beaches in Toronto. On this beach, you will observe the sands to be very soft. You cannot experience this softness in any of the other Toronto beaches.
You can find this beach located on Brimley Road underneath the Scarborough bluffs. You can spot plenty of spaces to rest. There will be lifeguards who will supervise people swimming and bathing in the shallow water.
You can go hiking too. The beach gives you breathtaking views. There are also picnic areas on this beautiful beach. Parking is limited. The slots close to the beach get filled up very fast.
The steep bluffs are very far away from the beach. These are the favourites for photographers, who like clicking pictures of these very often.
6. Kew Balmy Beach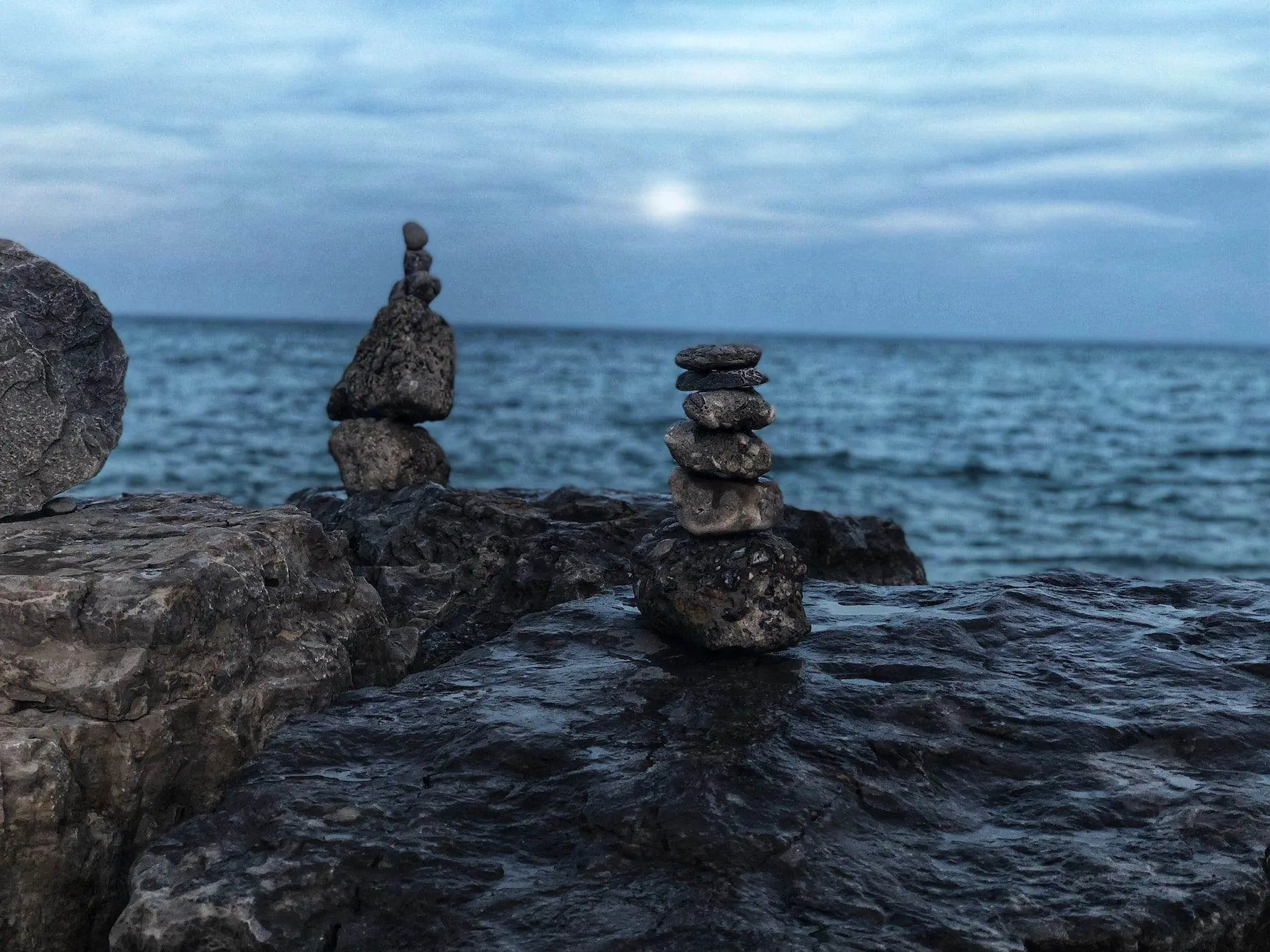 You can find Kew Balmy Beach very close to Woodbine Beach. This beach is very calm than the other beaches. You can take your favourite book and have a good read while lying under the sun.
The sands in Kew Balmy Beach are rough with a blend of pebbles. This beach area is apt for kiteboarding. When there is wind, you can enjoy watching them racing in the waves.
You can observe a beautiful boardwalk stretching from these two places: Kew Gardens to Silver Birch Avenue.
If you are hungry, you can grab lunch and return here for a peaceful nap. You can also remain from morning to evening at Kew Balmy Beach and go home for dinner. The choice is yours. It is time to include this beach in your list of the best beaches in Toronto.
7. Cherry Beach
You can find Cherry Beach in Toronto's Port Lands area. On all three sides, you can notice the beach has shelter from the wind. You can find tall trees, and this area has many picnic tables and BBQs.
You can find the Fry Truck here, from which you can taste mouthwatering dishes. You can also enjoy watching the kite boarders and surfers putting on their best show.
Cherry Beach has an off-leash dog park too. Your pet can accompany you here and have a blast.
8. Rouge Beach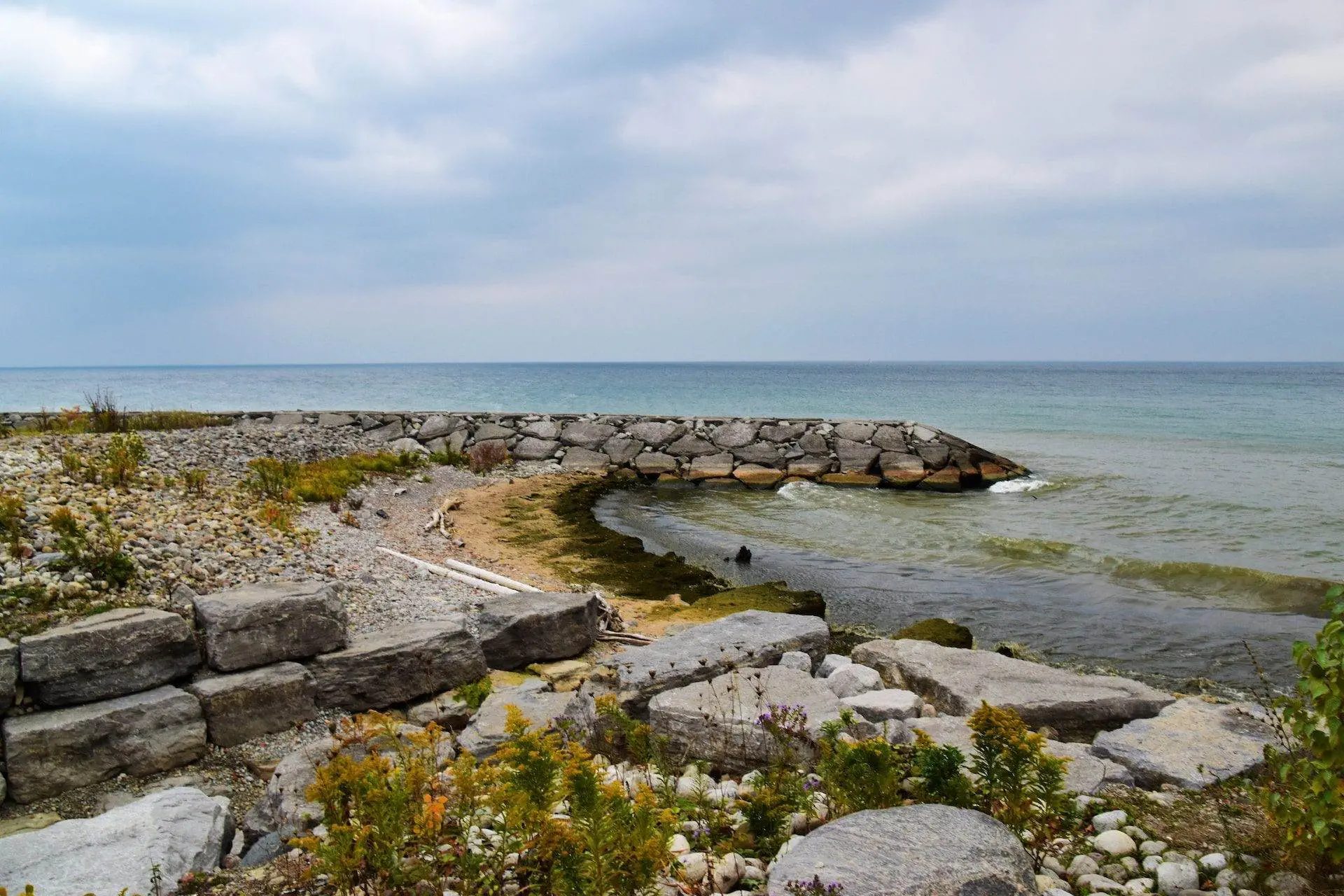 Rouge Beach, located in Rouge National Urban Park, is full of natural beauty. This beach is also the southernmost in Toronto.
The entry of the Rouge River into Lake Ontario brings warm water. The beach has marshes, trails, and wetlands. The activities here include wildlife spotting, canoeing, and kayaking.
You can spot the fall salmon if you are present at the right time.
9. Ward's Island Beach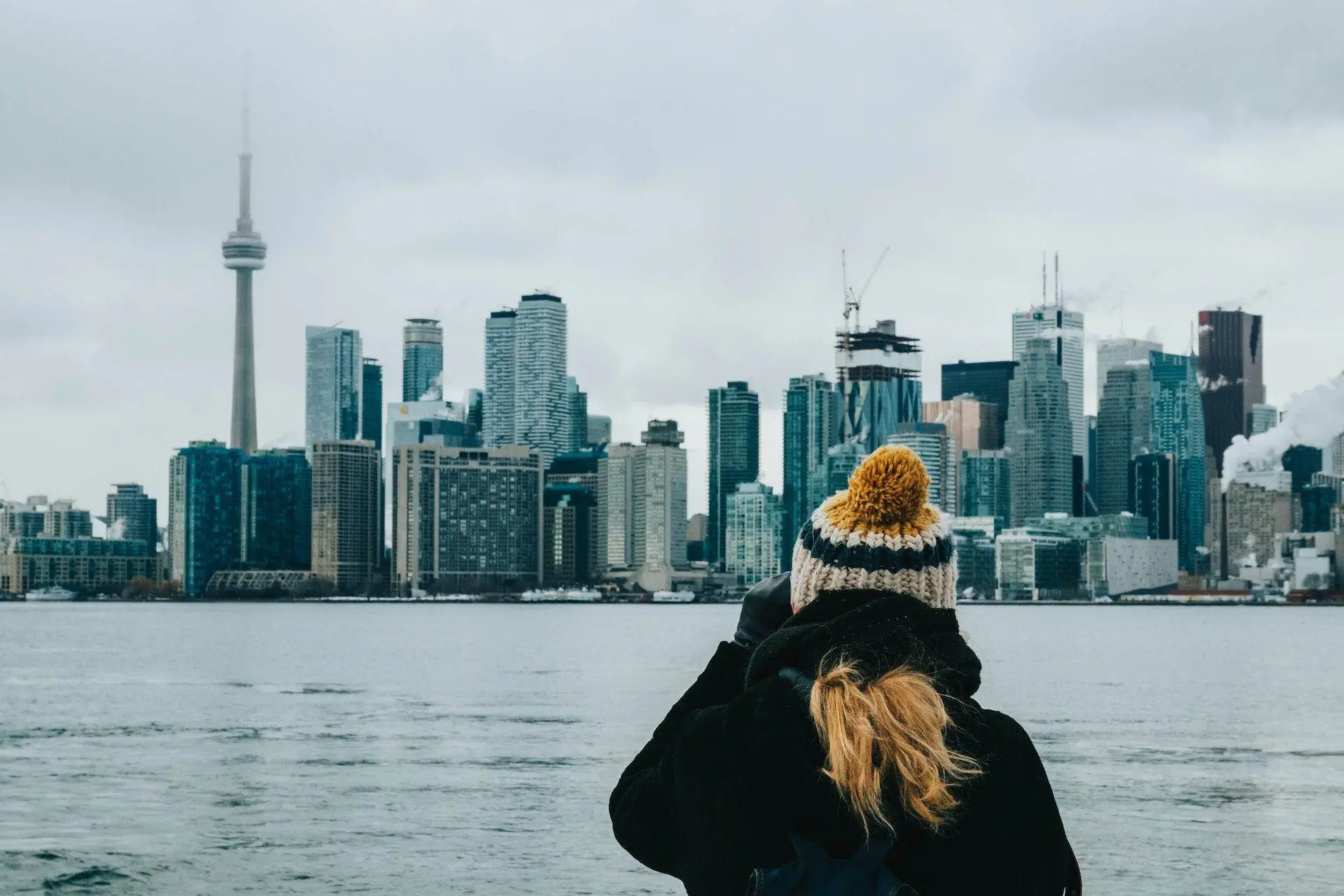 Ward's Island Beach is a wide beach with many small trees as the backdrop. This beach is also nearby to several best patios on the island. So food-related problems will not arise. A short stroll is enough to satisfy your hunger.
You can find numerous chairs to relax on the shoreline. You can sit and cherish the views. It is a walkable distance from the ferry terminal on Ward Island to the beach.
Board the Ward's Island ferry. If you board the Centre Island ferry, a long walk is on the cards.
10. Gibraltar Point Beach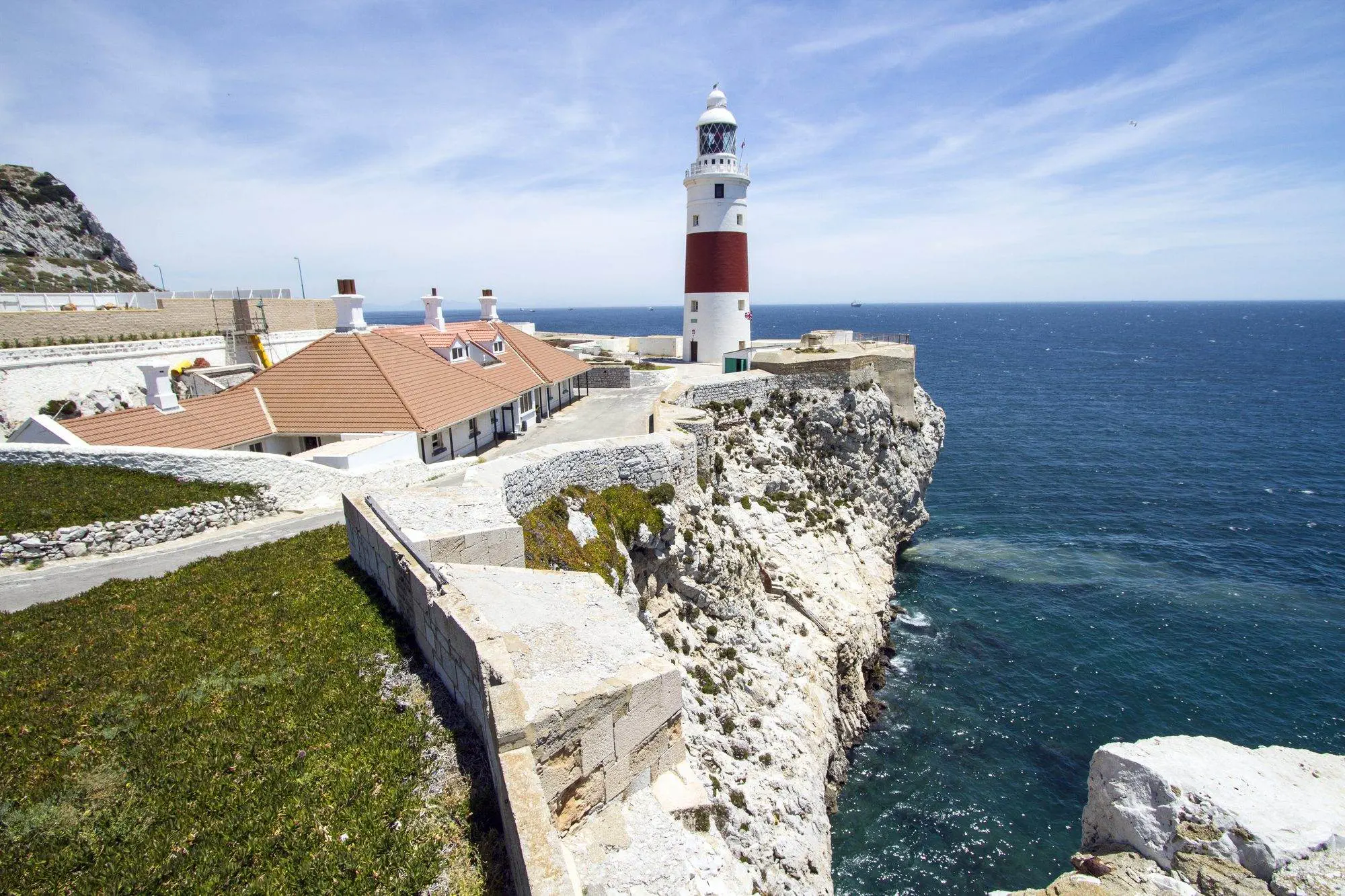 Gibraltar Point Beach has a lovely stretch of sand and is less crowded. At the backdrop of the beach, you can find big cottonwood trees that offer good shade.
You can never miss this spot, as it is an apt place to settle down and get immersed in your favourite novel. You can even head to the Gibraltar Point Lighthouse.
Gibraltar Point Beach is very near the Centre Island ferry terminal. You can board the Centre Island ferry or the Hanlan's Point ferry. But the latter makes you walk a longer distance.
11. Sugar Beach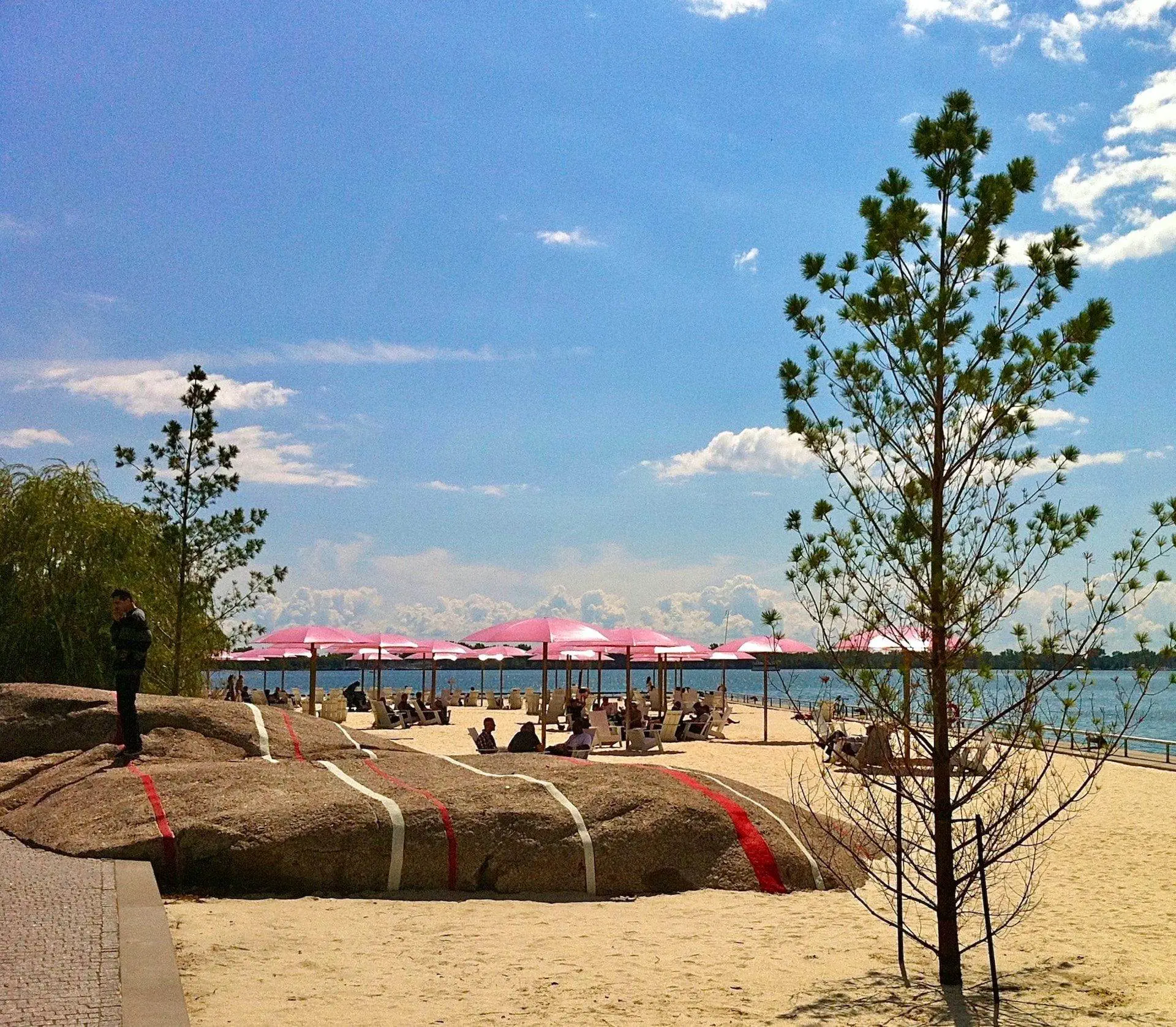 You can locate Sugar Beach in the centre of Downtown Toronto. This triangular-shaped beach comprises a tree-lined boardwalk and numerous granite rocks painted colourfully. There are three grass mounds, which give people a unique viewpoint to witness huge events. It is noteworthy that you cannot swim on this beach. But don't worry; Sugar Beach is a great spot to relax.
You can spend your afternoon leisurely on this beach playing in the sand or watching boats on the lake. You can witness cute umbrellas that are pink in colour. Round up your friends, and have fun lying on the soft sands of this beautiful beach.
12. Sauble Beach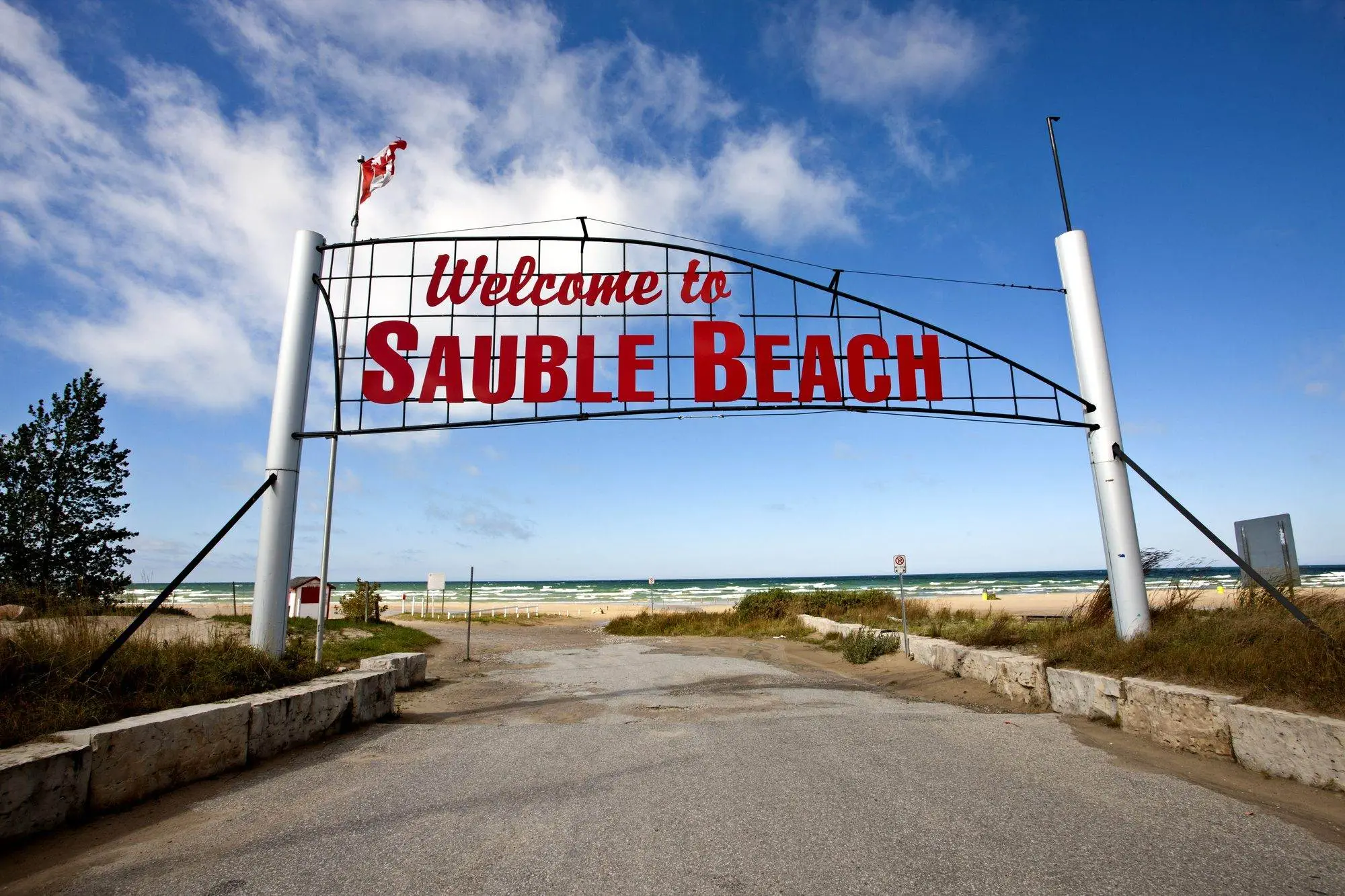 You can spot Sauble Beach northwest of Toronto and close to Owen Sound. You can enjoy the spectacular views here and spend a memorable time relaxing on this white sandy beach.
You can enjoy outdoor activities, namely great climbing, paddling, and windsurfing. You can play golf too. As for kids, they will have a great time building sandcastles in this perfect place.
FAQs
Where is Ipperwash Beach?
You can find Ipperwash Beach on Lambton shores in Ontario. Among the longest freshwater beaches, this is also one.
What is the Best Adventure in Sandbanks Provincial Park?
You can hike and head to the dunes, the best adventure in this park.
Bottom Line
You can find the best beaches in Toronto, and every beach is unique. The crystal clear water will draw you towards it. You can create memories with your dear ones and escape from summer for a while.