As the largest city in Canada with one of the most diverse populations in the world, Toronto presents a wide range of activities that cross all cultural boundaries.
Whether you want to explore its numerous museums, discover nature in its parks, or try its many cuisines. There is so much to do and see in Toronto!
Best recommendation? Here are the top 10 things to do in Downtown Toronto.
1, Mesmerizing moments at Ripley's Aquarium of Canada
No vacation is complete without visiting downtown Toronto's Ripley's Aquarium of Canada. There are three Ripley's Aquariums in Canada, and situated in downtown Toronto is one of them.
It is ten times more immersive and lifelike because of the tunnel's built-in shape, making it extraordinary. Also, this specific aquarium contains close to 20,000 aquatic animals. I bet on this place because if you are in the town then this is must must-visit.
No matter if yo love the ocean or not, even if you are not a big fan of sea creatures, in one single visit here you will change your entire thought process. Here you will not only find peace in your mind but somehow these creates will give you a sense of belongingness and trust me a lot of courage and happiness.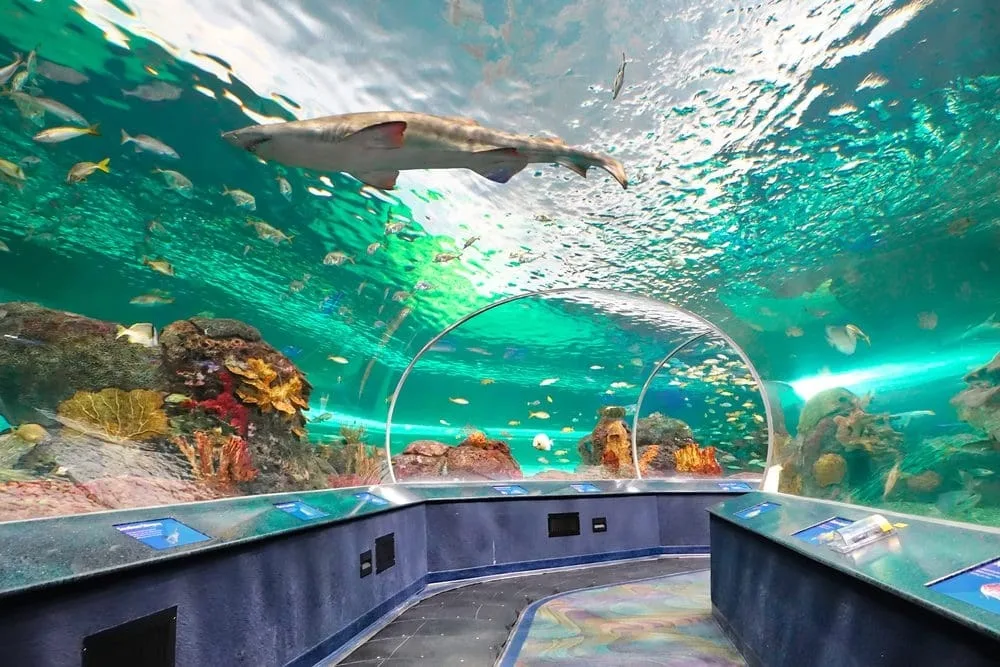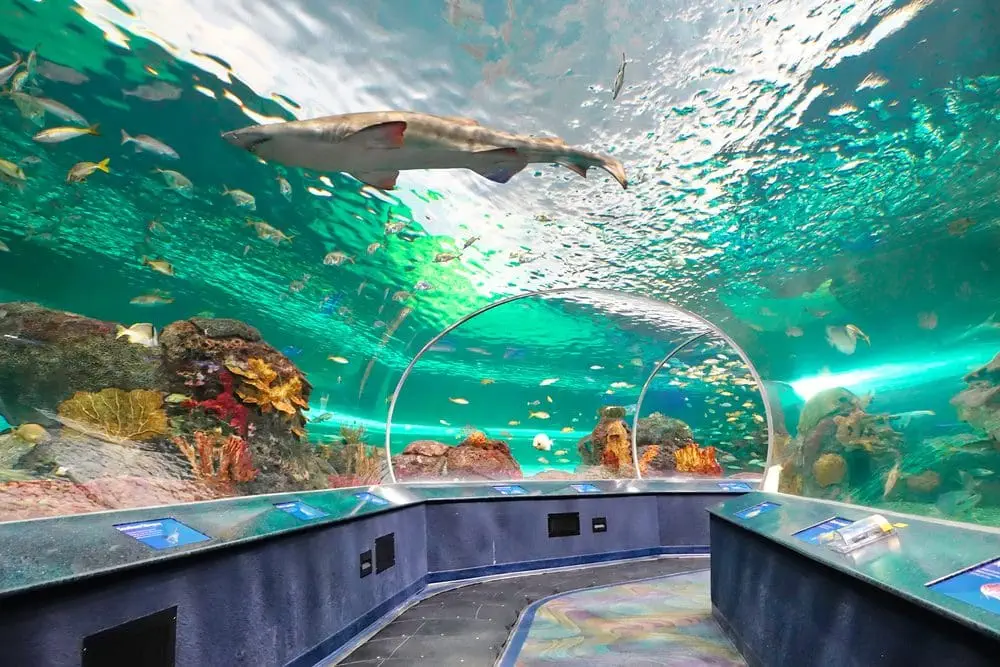 It's one of the best things you can do in downtown Toronto. Still not sure yet; take a quick virtual trip to downtown Toronto's Ripley's aquarium.
Exciting Live Shows at Ripley's Aquarium of Canada
1, Ray Bay
Ever felt stingrays with bare hands? If not, you can do that in one of the live shows at the aquarium. It is one of the many people's favorite things to do in downtown Toronto.
Read more about the above stingray's experience at Ripley's aquarium's official website.
2, Rainbow Reef
Have you heard about rainbow reefs, referred to as coral reefs? According to lore, this is what gave Ripley more than 100 different species. Professionals will display a kaleidoscope or flash so that you can observe how these corals are made.
Learn about the habitats of the marine life that lives on coral reefs and take a closer look at how they live.
3, Dangerous Lagoon
This is the most astonishing thing to do in Ripley's Aquarium in downtown Toronto. Watching deadly and rare species of sharks swimming all over you in an amazing tunnel.
After a good training program, you can swim with these sharks; sounds scary? Want to get more info? Check out Ripley's Sleep With The Sharks program.
2, Get Lost in the Graffiti Alley of Toronto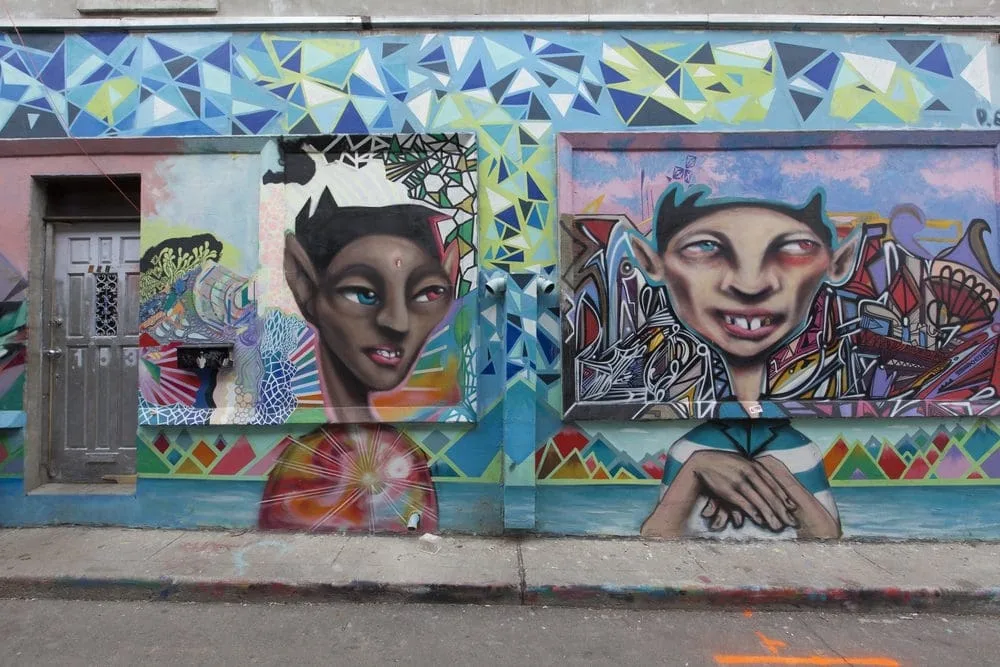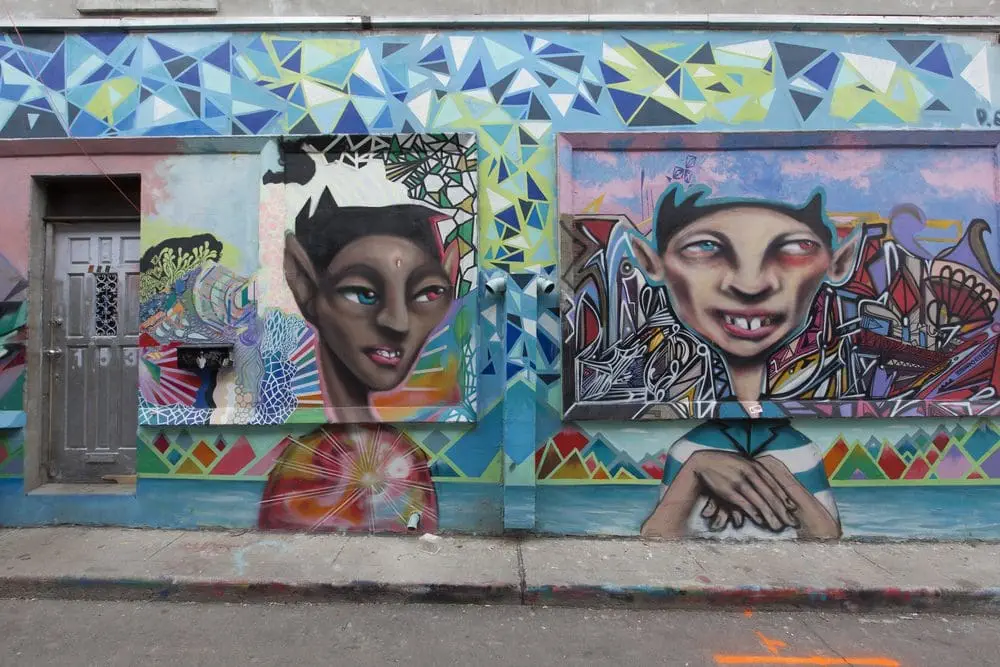 One of the best activities you can do when visiting Toronto is checking out the Graffiti Alley. These Graffiti had a complicated history of conflict and controversy before being authorized as part of Toronto's Identity.
It's a three-block-long building within walking distance of Portland Street and Rush Lane. You can cover it in about one and a half hours. This work of wall art is not only astoundingly beautiful but also represents and shows the various identities that reside in the city.
Experience one of the nicest thing to do in downtown Toronto; stop by if you're in the area.
What to do in the Graffiti Alley of Downtown Toronto?
Get your cameras, set the map, and you are good to go and feel this vibrant yet beautiful street art in downtown Toronto.
A guided tour is an option, during which experts will educate you on the history of the graffiti alley and the painters.
If you are lucky enough, you might see artists performing the arts of Graffiti live.
3, Attend Downtown Toronto Spectacular Concerts.
To make your trip to Toronto unforgettable, you must attend at least one live performance.
All of us have fantasized about being a part of unforgettable concerts, and these activities in downtown Toronto will help you realize that goal.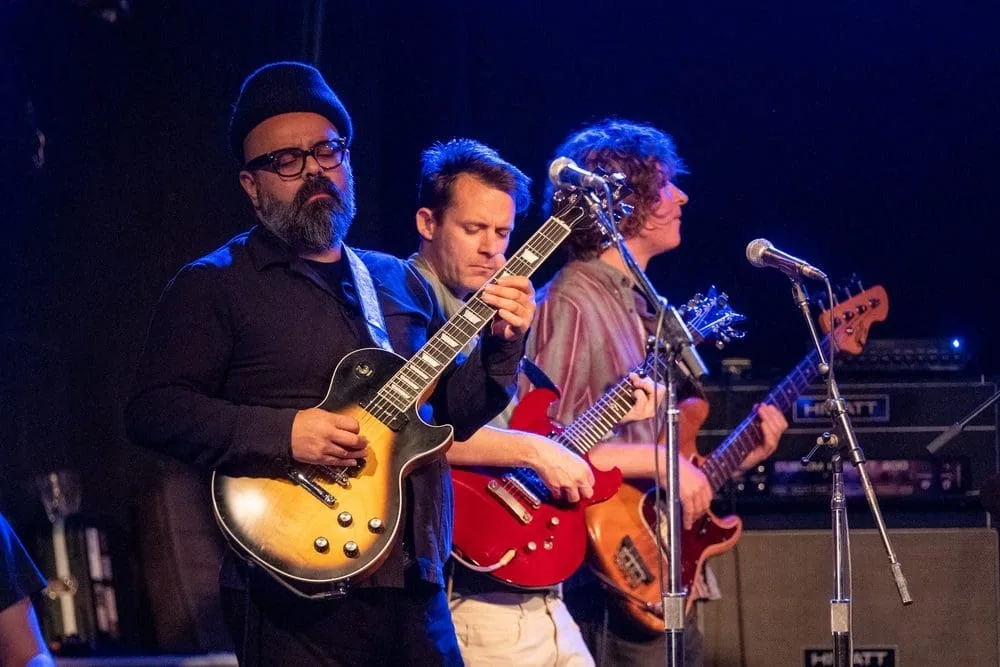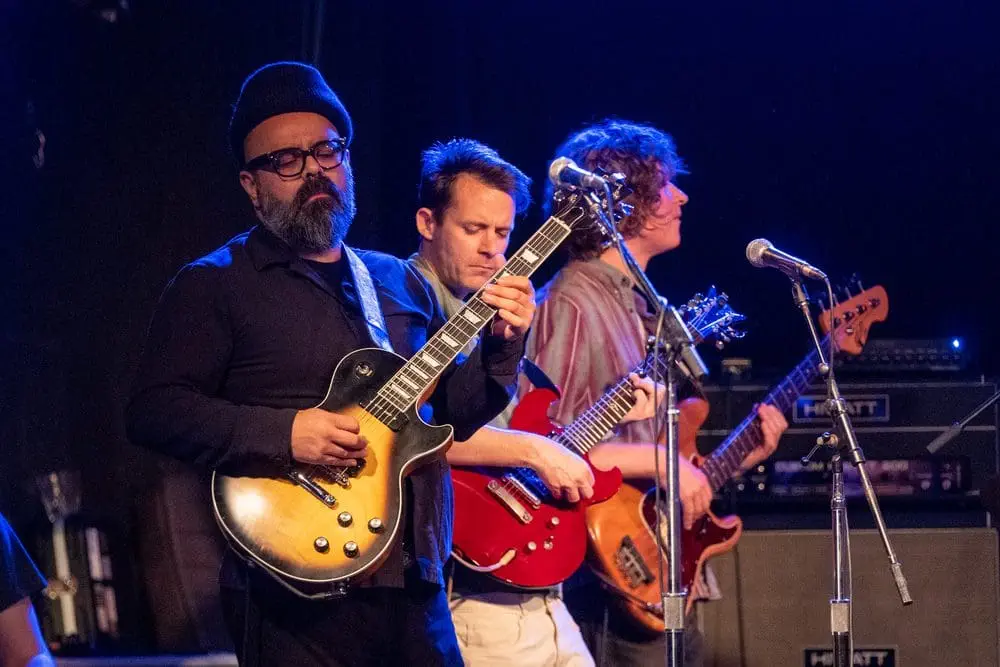 Music events are only one of Toronto's diverse cultural offerings. International performers and artists from all genres gather here to make history.
You can go to your chosen concerts whether you prefer day trips or night outs. I mean who is not a fan of music, the music says all the languages and you must have had a story where music has played a big part in your life. Here is a chance to relive those moments to get remember or remember the best moments attached to music.
Obviously, you will not just walk in the concert and think you will get a seat because you need to get your passes or the tickets to get into the concert. Check out the tickets for your favorite concerts on the official website of Toronto concert tickets here:
Best Recommendations
Toronto is also a place for great music and music lovers. If you visit here you will be highly obliged and overwhelmed to see all the music themes and craze for the music. I feel you are lucky if you get to see or experience at least one of the concerts of the city of Toronto because it's not just a show but an emotion full of energy, sweetness, craziness, enthusiasm and so not.
Let's have a look at some of the best concert halls in downtown Toronto you can visit and let your soul leave your body:
Phoenix Concert Theatre
One of Toronto's best concert venues. The BTS, the current biggest boy band in the world, performed at the Phoenix Concert Theatre in 2015.
Your favorite singer might be on stage when you next travel to Toronto and this concert venue.
Massey Hall
The first music hall in Canada, Massey Hall, is a sight to behold in appearance, architecture, and other factors.
More than 2,500 spectators can fit in the hall. What's fascinating is that there are still more musicians on the list that have performed at Massey Hall, like Justin Bieber, Gordon Lightfoot, and Olivia Rodrigo.
Spend a night dancing to the beats in this magnificent concert hall. The best thing to do in downtown Toronto is to visit Massey Hall, where several foreign musicians also perform.
4, Surrender yourself in St. Lawrence Market
The St. Lawrence market enters the picture regarding the best of Downtown Toronto Cuisine. It is a great Toronto institution.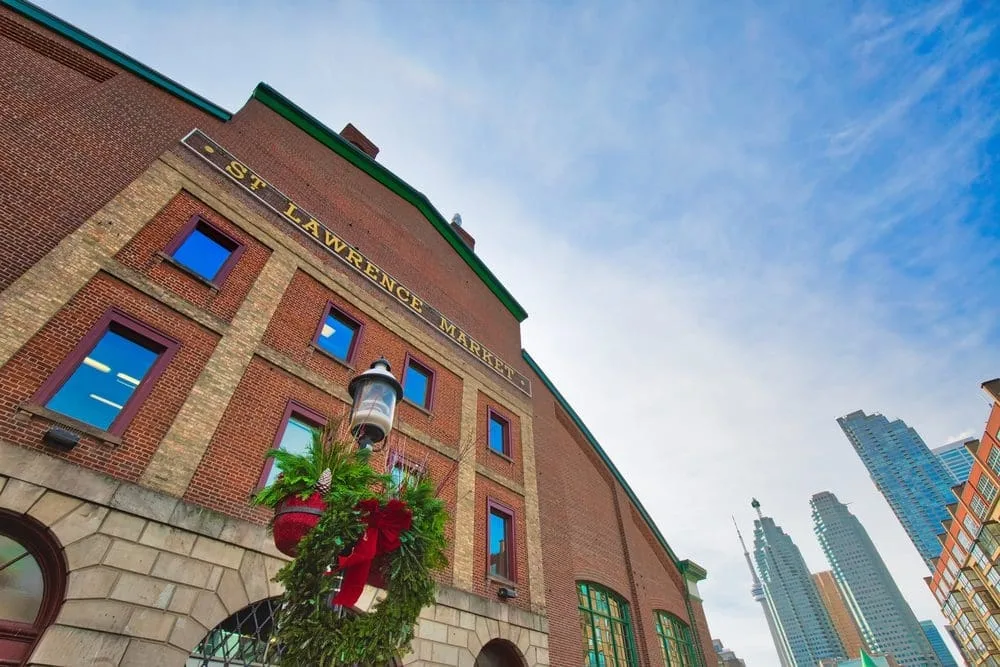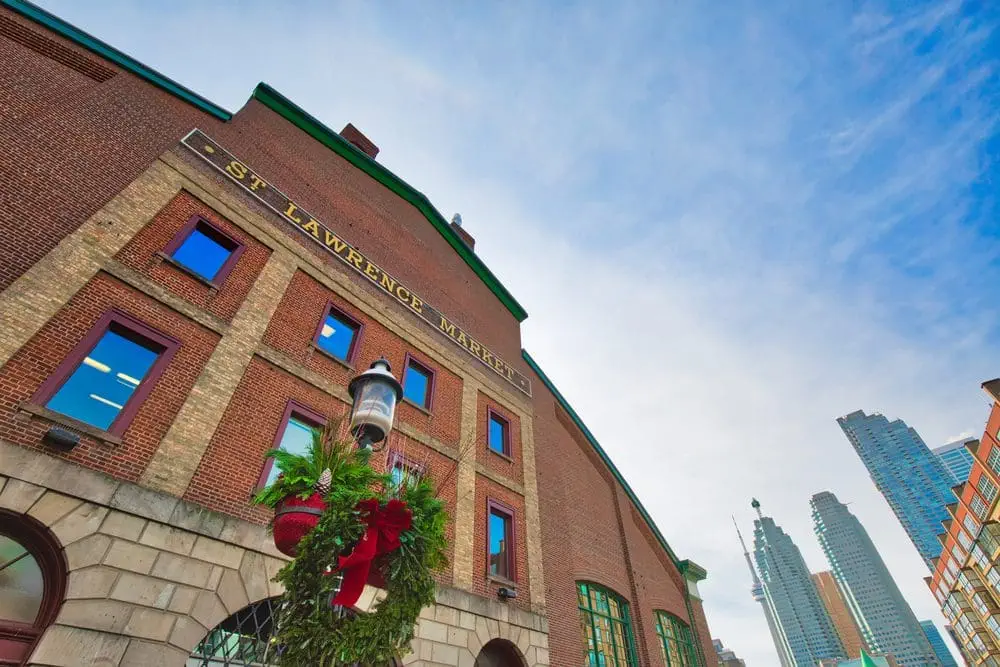 St. Lawrence market is an important public market owned by the government of Toronto. Not just the locals, it's pretty popular among the tourists. Even the pope once shopped here.
In the St. Lawrence market, you may get anything you want, including spicy foods and dairy items. It's a large food market, food court, major attractions, and a shopping district.
The market is a whole new world in itself not just because of its variety but because of its people. Get a quick insight into the market and decide whether to visit or not.
Top restaurants and food courts Recommendations
Fish n chips from Buster Sea Coves
Why not travel to St. Lawrence Market, where Buster Sea Coves restaurant serves the best fish and chips? It has a rating of 4.4 on Google.
Sushi at Quik Sushi restaurant
Who would have guessed that visitors could also find the best sushi in Toronto's St. Lawrence Market? Visit Quik Sushi and sample something from their menu; you'll enjoy it, we promise.
5, Royal Ontario Museum And surrounding areas.
If you love to explore cultural hubs, you find excitement in knowing the histories of different places; you love to experience the natural history, performing arts at four seasons centre or harbourfront centre, art gallery of Ontario, city hall, distillery historic district and many nearby victorian industrial architecture.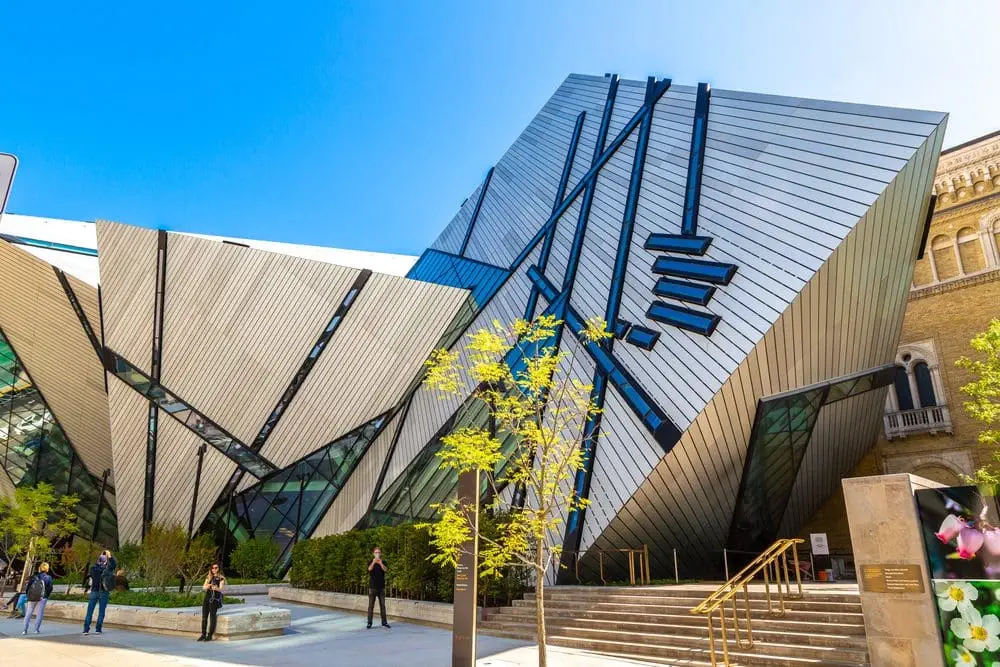 Ontario Museum is the largest in Canada. The ROM ( as it's often known) is divided into different levels to visit each department separately and conveniently.
It consists of an art gallery, world culture, natural history, space stuff at Ontario Science Centre, clothing history of Asian countries, and the most exciting thing is the dinosaur bones.
What's for you in the Royal Ontario Museum
If you want to learn and see everything there is to see at the Royal Ontario Museum of Toronto, get your map ready and hire a professional guide so you won't miss anything.
World Cultures of Canada and Asia
The museum has different levels; the first one is dedicated to the cultures of Canada, Canadian history, and various Asian countries like China and South Korea.
Know your Earth and the Space
What if I say that the Royal Ontario museum owns an impressive collection of the rarest meteorites, gems, gold, and minerals from millions of years ago.
Doesn't it excite you to witness these with your eyes? It would be one of the crazy things to do in downtown Toronto.
Discover Birds life in the ROM of Downtown Toronto
Not just the rare animal species, you can also enjoy watching birds of ancient times.
You can find birds like Albatross, nests of various kinds of birds, and whatnot. It's one of the fascinating things to do in downtown Toronto.
6, Catch a ferry to reach the ward's island, one of three Toronto islands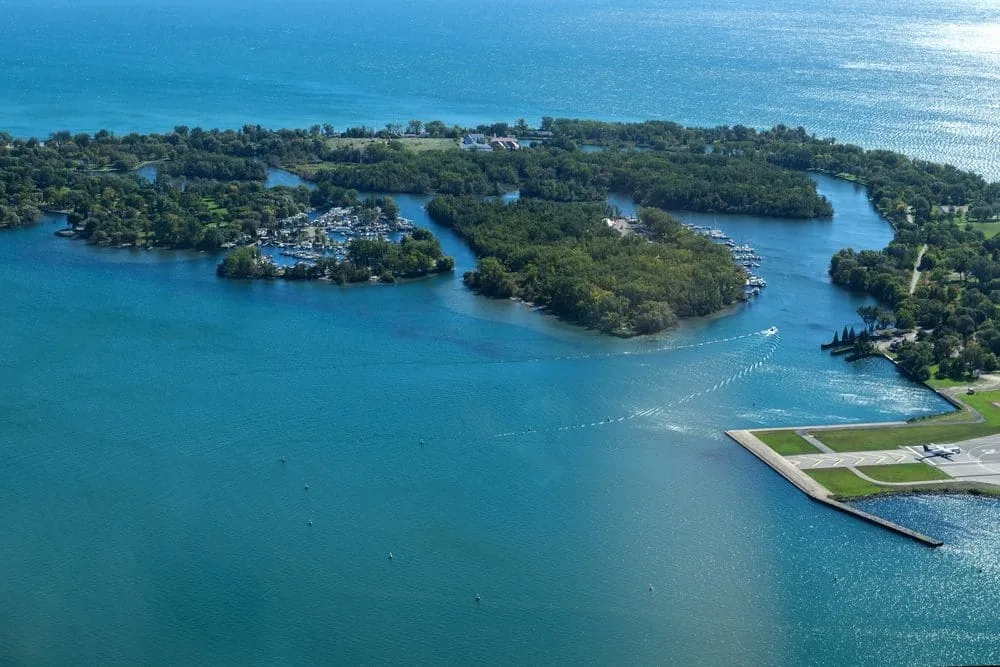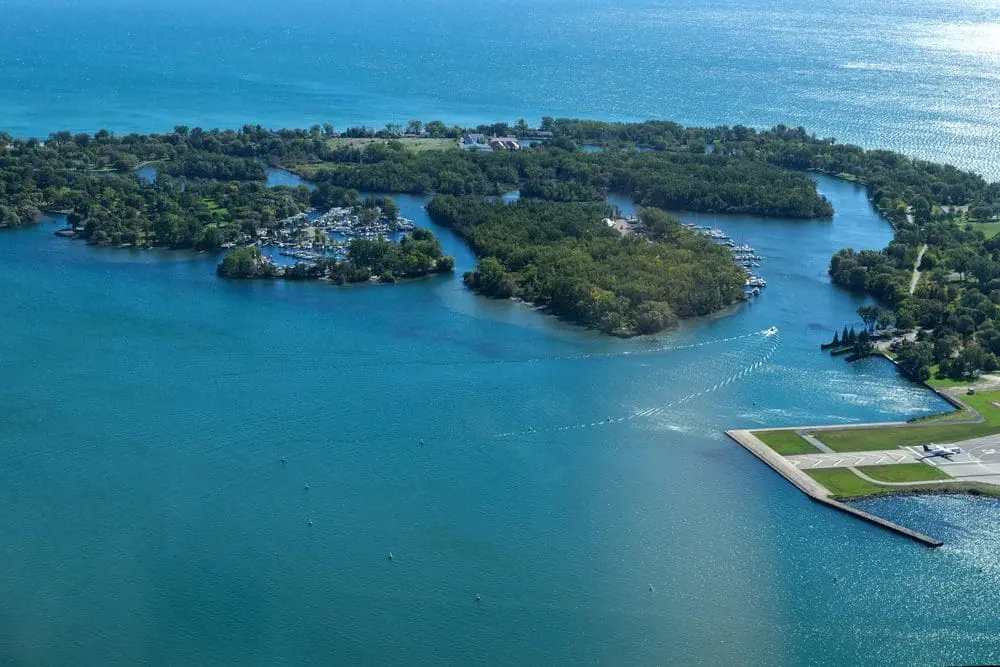 It is stunning and magnificent, with incredible city views and enormous, striking architecture. In addition, relatively few people know there is a town on the Toronto centre island.
You can feel the breeze, touch Toronto's waters, admire the scenery, or take a stroll to Centre island, one of Toronto's most picturesque islands and one of the city's main tourist destinations close to Ward's Island.
The cherry on top is a small amusement park you can visit and enjoy yourself greatly.
7, Throw Yourself in Yonge Dundas Square
In the heart of the city centre, the square of downtown Toronto attracts millions of tourists every year, and why not? It has everything a tourist desires to see while exploring.
Often called Canada's answer to new york's times square, It's a complete package of big performances, art galleries with great contemporary art, huge shopping complexes, and a financial district you cannot miss.
The Yonge Dundas is so diverse and energetic. After all, shopping, watching events, and trying foreign cuisine can be the best things to do in downtown Toronto.
What's for you in Dundas Square?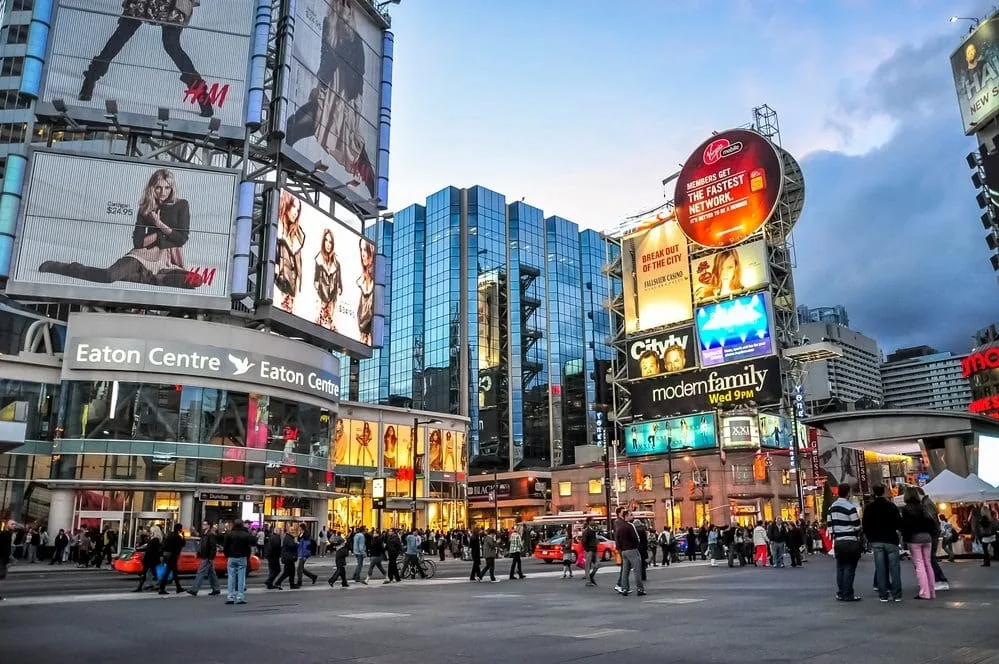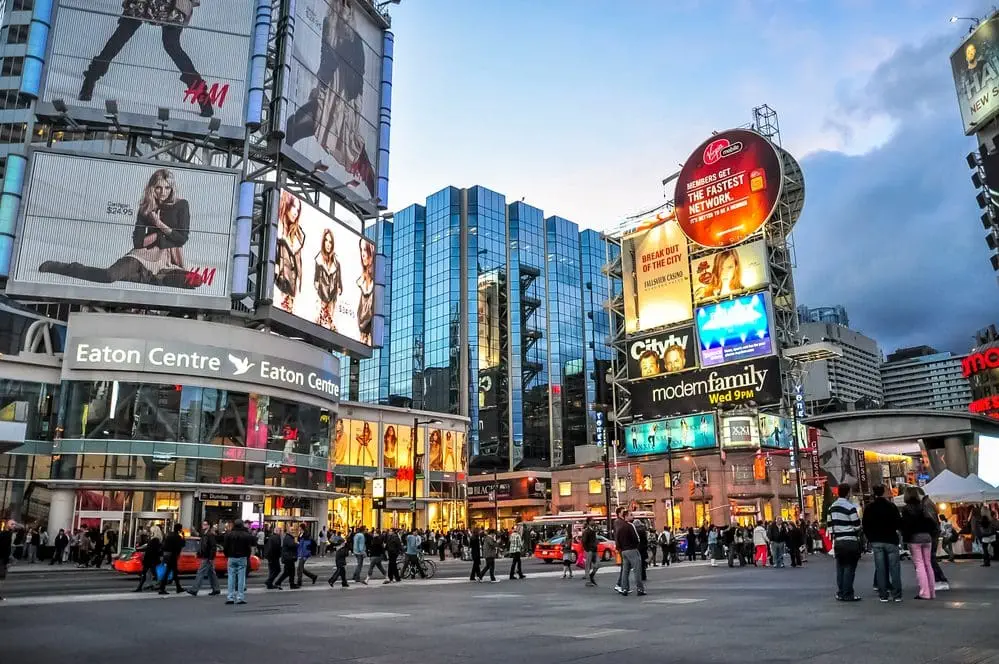 Enjoy live performances and events.
Yonge Dundas Square is popular for its live shows or performances by artists, leaders, artisans, singers, dancers, etc.
This YouTube video will surely excite you to be in Dundas Square and enjoy all the craze this place releases.
The dudas square, the best and most love places of all the tourists, and why should not it be, it has everything you need, you might need and the things you want to take home for your friends and family.
Would you love to see a mini Canada?
Dundas square is full of surprises, and mini Canada is one of them. It's a beautiful journey to see how Canada looks in miniature form, and trust me, it's worth watching.
Turn on your map, reach the destination, and you will love being in Dundas after watching the beautiful miniature tour.
Magic and Martini show of one and only James Alan
If you love magic and tricks, then this show is for you. The mesmerizing experience of watching James Alan's live magic show is a wholesome crazy feeling.
The unique thing about the show is that James plays magic tricks using fine cocktails and his brilliant skills. It happens at the Storm Crow Manor pub, which is already famous for its dining, shows, and cocktails.
8, Casa Loma
Visiting the Casa Loma castle might be a favourite thing in downtown Toronto. It has a huge yet most beautiful mansion you could ever see, designed in Gothic style, and takes you back to 1900.
Your eyes will stick to the architecture and open wide when you see the mansion's interior design and the palace's art gallery. Try to capture the vintage atmosphere while touring the Casa Loma palace's interior by going to all the floors.
Here's a place for you queens, I know at least once in their life every girl has dreamt of what it would be like to be a queen. This could come true if you are in the real-time palace to feel the same vibes and have the same treatment.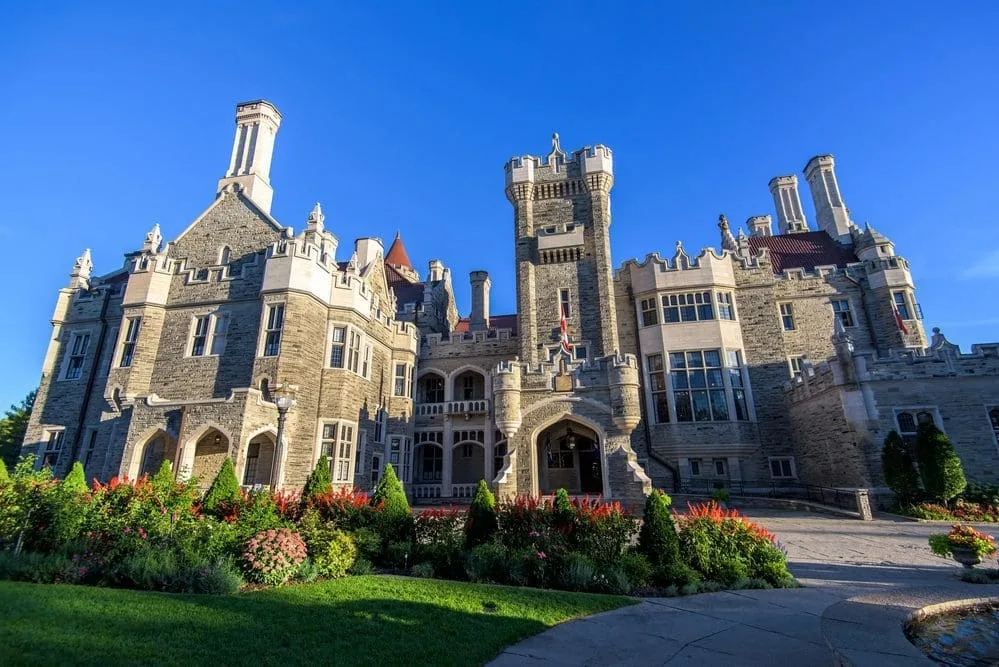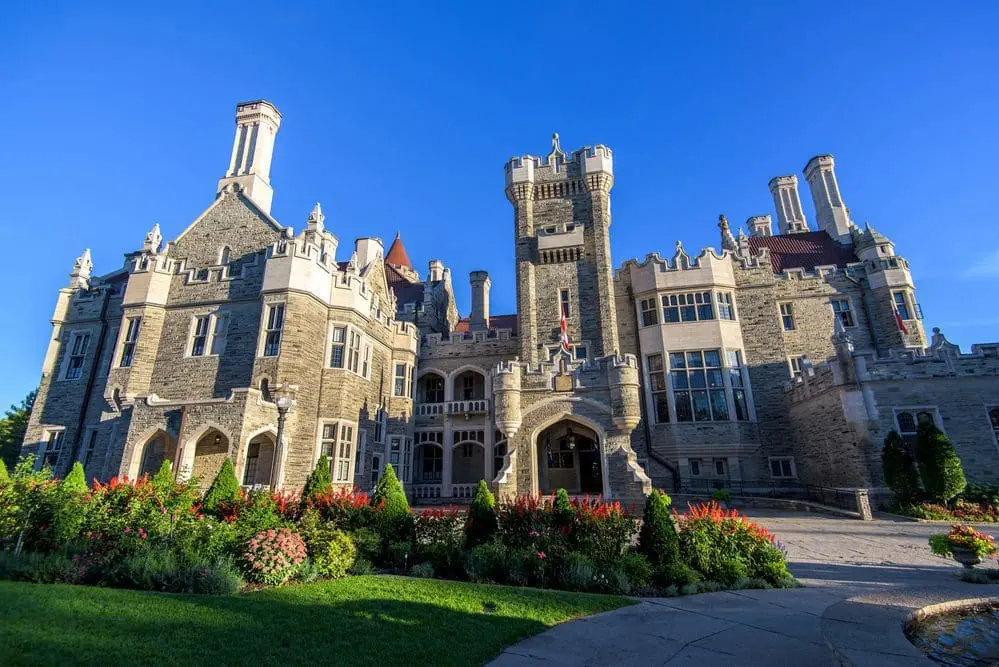 I would personally love to come here live my moment and have a self love phrase of my life. It is crazy that such a beautiful palace is open for people to feel the royal vibes and behave like they rule the world, I would rather live here forever, just kidding!! However, if you visit this place i would suggest you to at least spend few days to grasp the authentic vibes of thepalace.
BTW: Considering that it is also a hotel, you can even stay there.
Exciting things to do in the castle:
Wedding Shoots
Girls, if you haven't imagined your wedding shoot in a beautiful antique mansion, you are normal, but it's what every girl wants.
The mansion is the best location and is famous for wedding shoots, which are quite dreamy to watch. You can enjoy vintage photoshoots of a couple live.
Watching Film Shootings
The Casa Loma castle is mostly used for film shootings and web series because of its eternal beauty and diverse architectural style.
Movies like X-men and the Warehouse 13 have been shot in the palace of Casa Loma.
Tunnel and the Audio Tour
If you have taken the audio tour of the palace, you won't miss this crazy and scary tunnel inside the underground mansion.
It will add a thrill to your castle trip and be informative. Aren't these the best things to do in downtown Toronto? It is a one-of-a-kind experience and if I go there I am definitely going to try this at least once. Isnt so fun to do, I would call it crazy.
9, A fun day at the Rogers Centre of Downtown Toronto
If you ask for any sports fan favourite fun things to do in downtown Toronto, watching an energetic game at the best sports stadium in Toronto, the Rogers Centre.'
The unique thing about the Rogers Centre is that the retractable roof stadium is the fastest.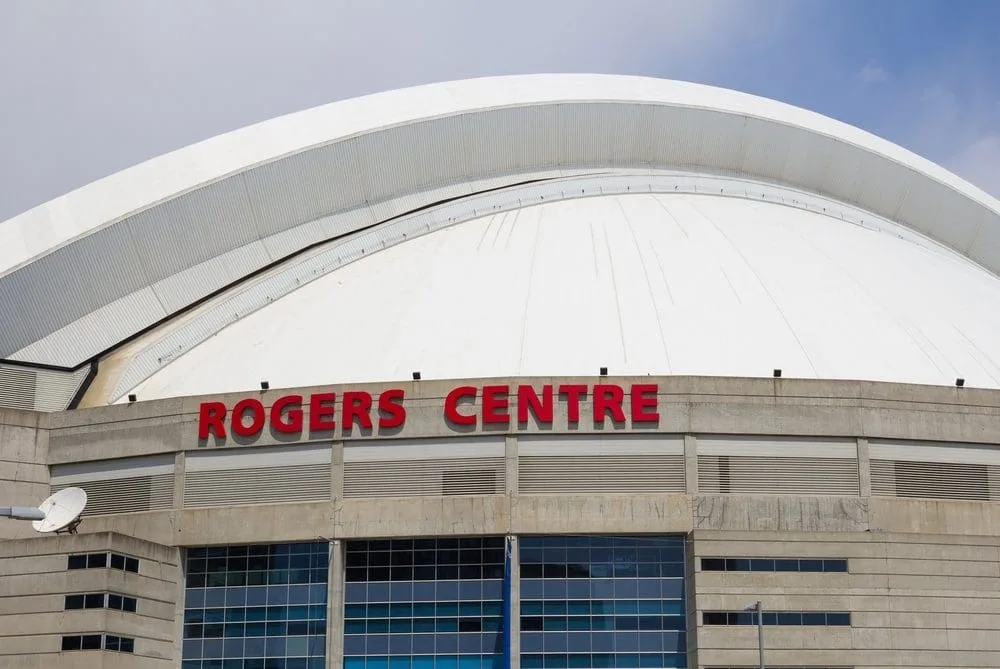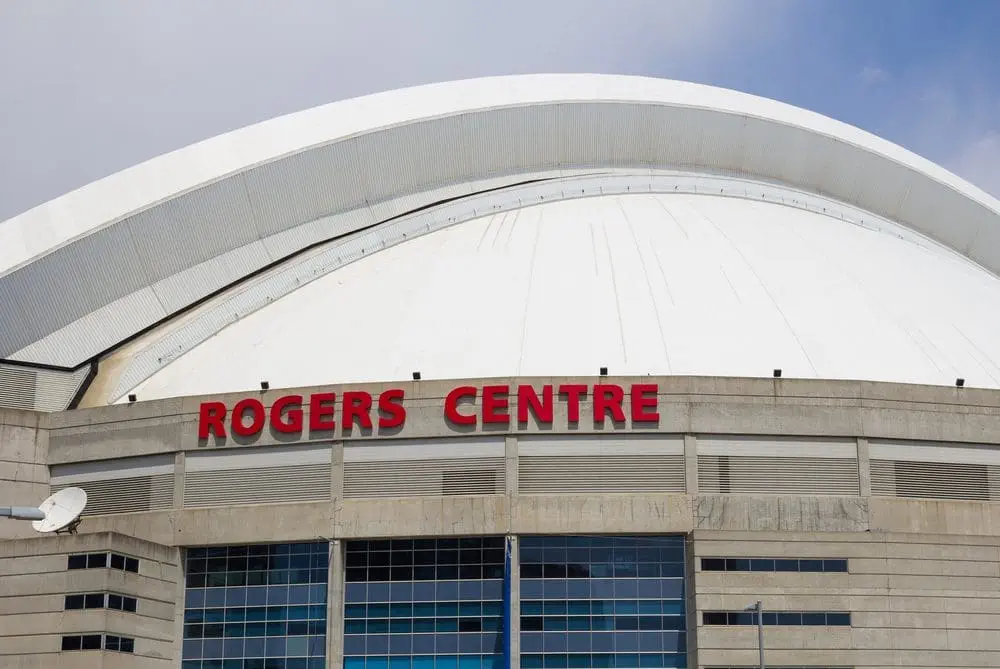 Activities to do in the Rogers Centre
1, Let your kids be a part of the game and training.
Yeah, you heard it right; your kids can be a part of the game by participating in the training sessions after the game ends and try hitting some home runs.
It isn't a memorable moment for your kids. Try this out; it's not like you will be in downtown Toronto often.
2, Get a complete tour of the Centre.
Not just enjoying the game, you can tour the stadium fully and explore some unique things about the rogers canter.
3, Concerts and events
The Rogers center is not just a home to the Toronto Blue Jays team but also leads huge concert performances by great artists like Coldplay.
Check the shows and tickets in advance. Watching a fun game in the Rogers center or being a part of a huge concert at night both are worth doing things to do in downtown Toronto.
10, Visit the King Street West of Downtown Toronto
So, after experiencing art, antiques, islands, shopping districts, sports, and gardens, it's time to enjoy the beautiful crazy nightlife of downtown Toronto.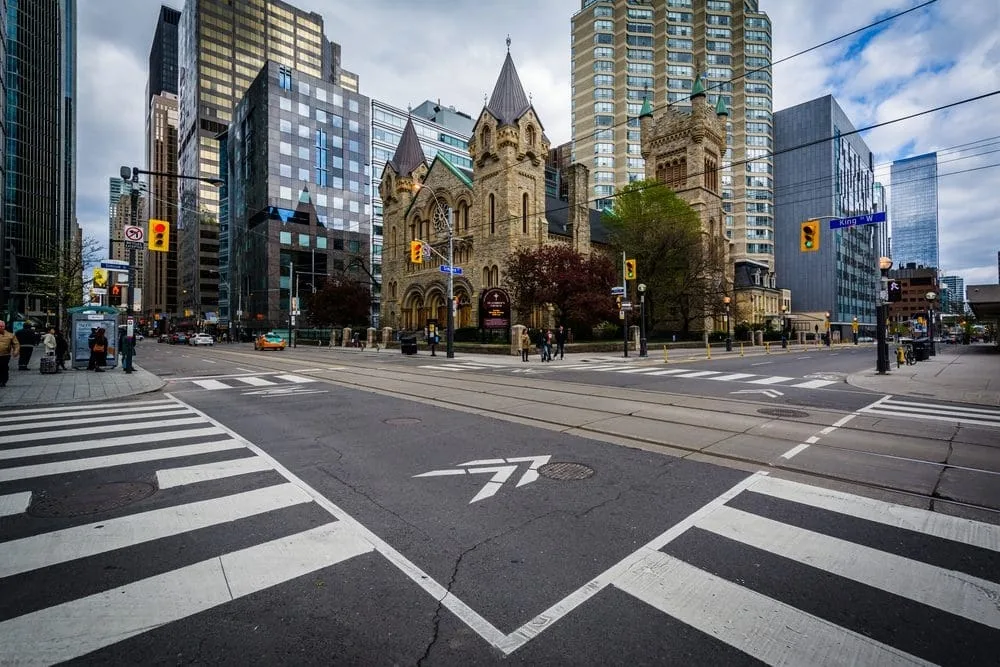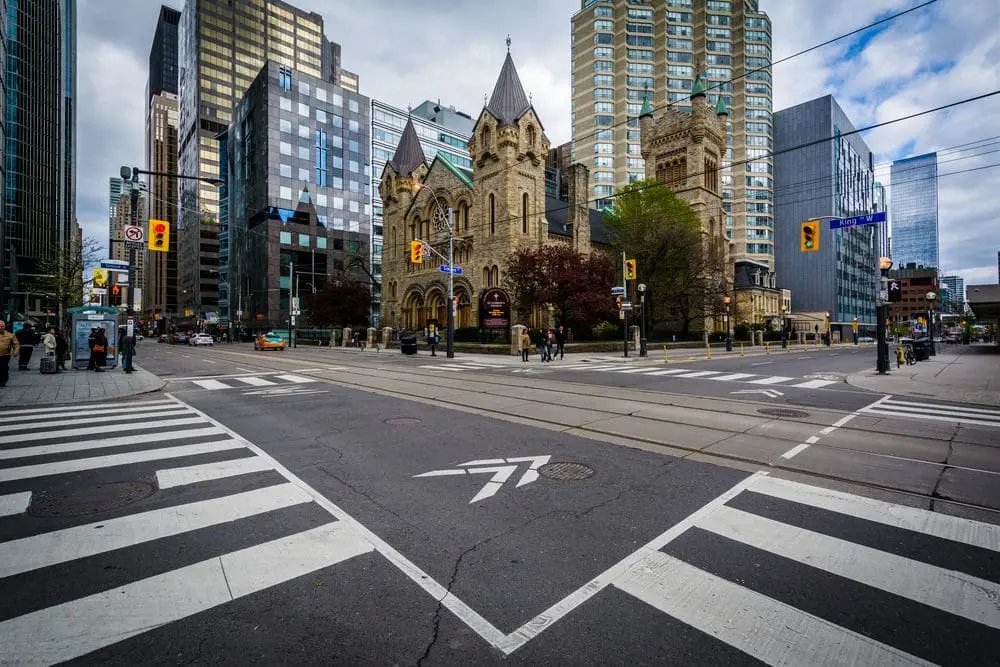 Visit the best clubs and public musical spaces with great food.
Your downtown Toronto trip is incomplete without the nightlife experience in Kings St. West's streets. Be a night-owned for one night in Kings St. West, and you will have many things to do in downtown Toronto. If you are a night owl and if you love exploring hidden gems, then I got you because this place will have you taste the best musicals of the entire city.
I personally love such places where I can enjoy myself and feel more like myself. I mean if you are young who can stop you from having the best moments of your life trust me, I would suggest you live to your fullest. Go grab yourself with the best experiences and why not?
It's your life and make it bigger. I will not get any more of a philosopher because this article is all about having the leisure of the best clubs of the city along with the amazing street musicals.
The finest places to unwind after a stressful day are clubs like Tequila Jacks Toronto, Virgin Mobile Mod Club, and Rex Jazz and Blues Bar.
Things to do in downtown Toronto; Honourable mentions
Don your best attire and head to the Toronto International Film Festival to take a look at the hottest downtown Toronto film scene activities.
Visi the High Park Zoo; this Toronto zoo is one of the best in Canada.
One of Canada's most exquisitely built theatres offers excellent plays, The Princess of Wales Theatre.
Visit Cn Tower and check its glass floor view of the Toronto skyline.
If you call yourself one of the hockey fans, then you must check out the hockey hall or, as it is more commonly called, the hockey hall of fame.
If you want more opinions on shopping, check out Kensington market and Lawrence market.
If you indulge yourself in the Toronto music scenes, you have many options; It includes; Roy Thomson Hall, the Toronto symphony orchestra scene, and concerts from many international artists.
And finally, if you want to indulge yourself in a few more historical buildings and visit more cultural hub, don't forget to visit the bata shoe museum and aga khan museum.
Closing Thoughts
The things listed above are some of the finest things to do in downtown Toronto. It is a beautiful place to visit and have fun. I could not express the joy I felt while writing this article for all of you guys to read, inspire, and of course plan a trip here.
From fine dining, If you didn't find anything worthwhile, remember that Toronto has many other things to do once you're there.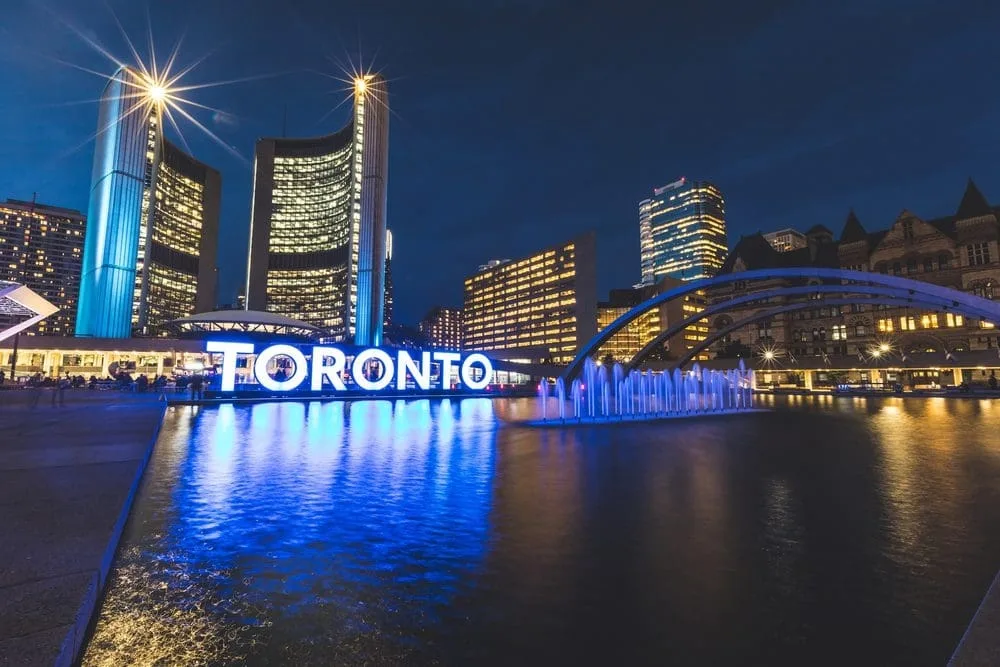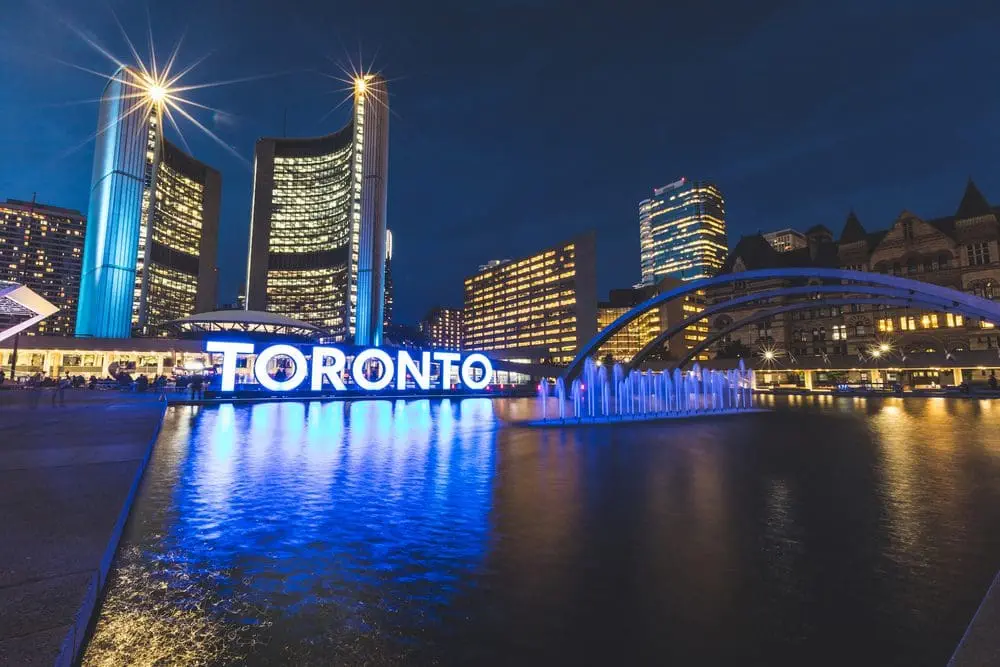 Please share your favorite places and activities in the comments area. We'd be thrilled to hear from you.
As an Amazon Associate, Icy Canada earns from qualifying purchases.
[amazon_auto_links id="81298"]
The Icy Canada team strives to create content that matters. It's why our content is written by travel writers, authority experts, well-known authors, and niche experts. Our content is also periodically reviewed by expert authors for accuracy and trustworthiness.
As an Amazon Associate, Icy Canada earns from qualifying purchases. [amazon_auto_links id="81298"]