Topping the list of adventurous people's must-visit places in Canada, Haliburton Forest and Wildlife reserve is undeniably the best place. It is privately owned & located in Haliburton Country, central Ontario, Canada.
Located a few km from Toronto, it is as unique as it can get. It has an eco-tourism business with sustainable management of natural products making people call it an unusual company.
Haliburton Forest is the first certified in Canada by the FSC as a "sustainable forest." It comprises a research and education center, lumber, sawmills, and tourism activities, making it an ideal vacation spot.
Called an outdoor lover's paradise and a wood lover's dream, Haliburton has an entirely different past making history enjoyable.
This article contains the forest's short history of how it became what it is now, the meaning of two divisions and what they are, followed by a list of 5 things to do at Haliburton Forest and Wildlife reserve when visiting some more.
I hope you'll find the list helpful.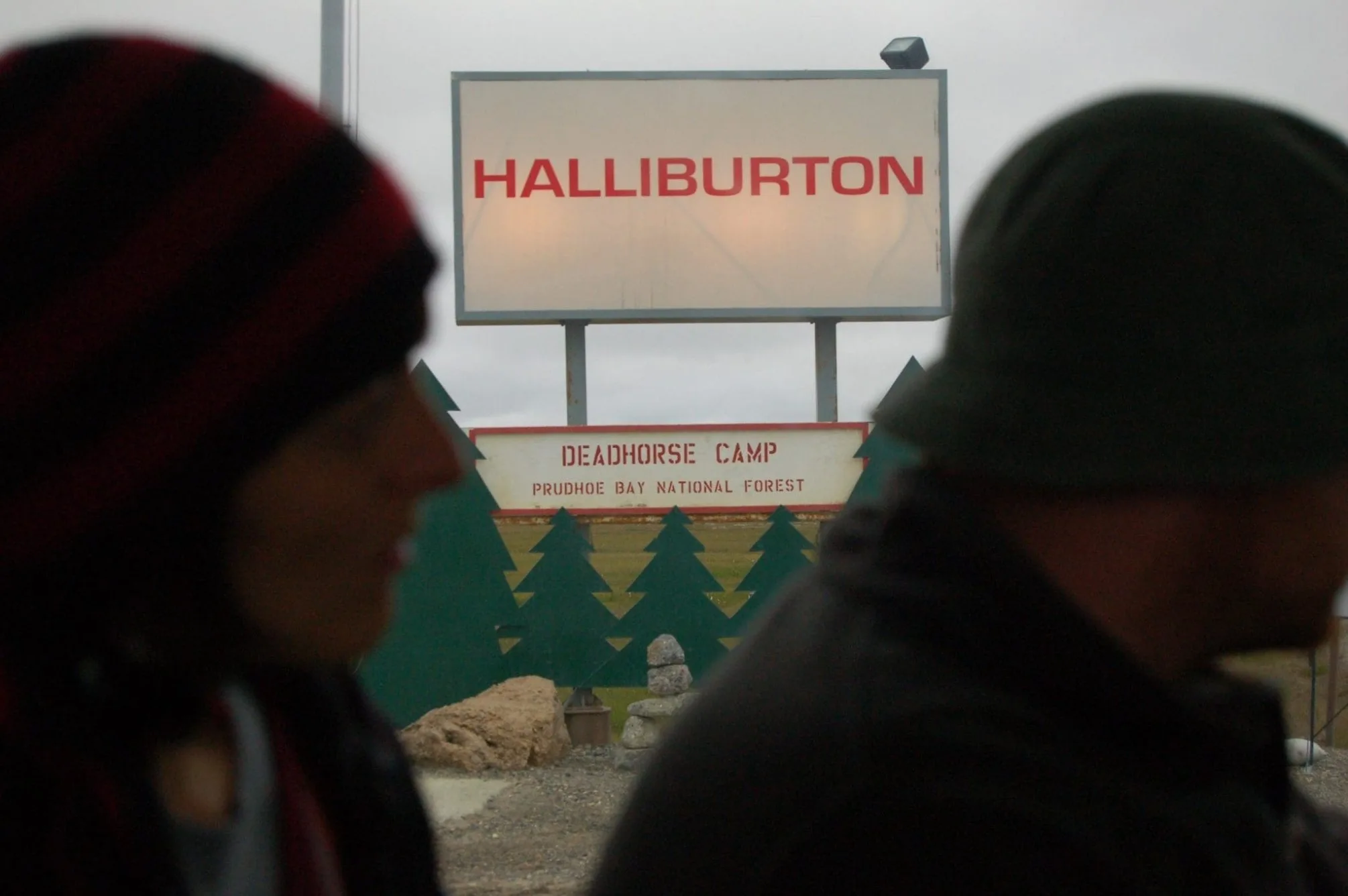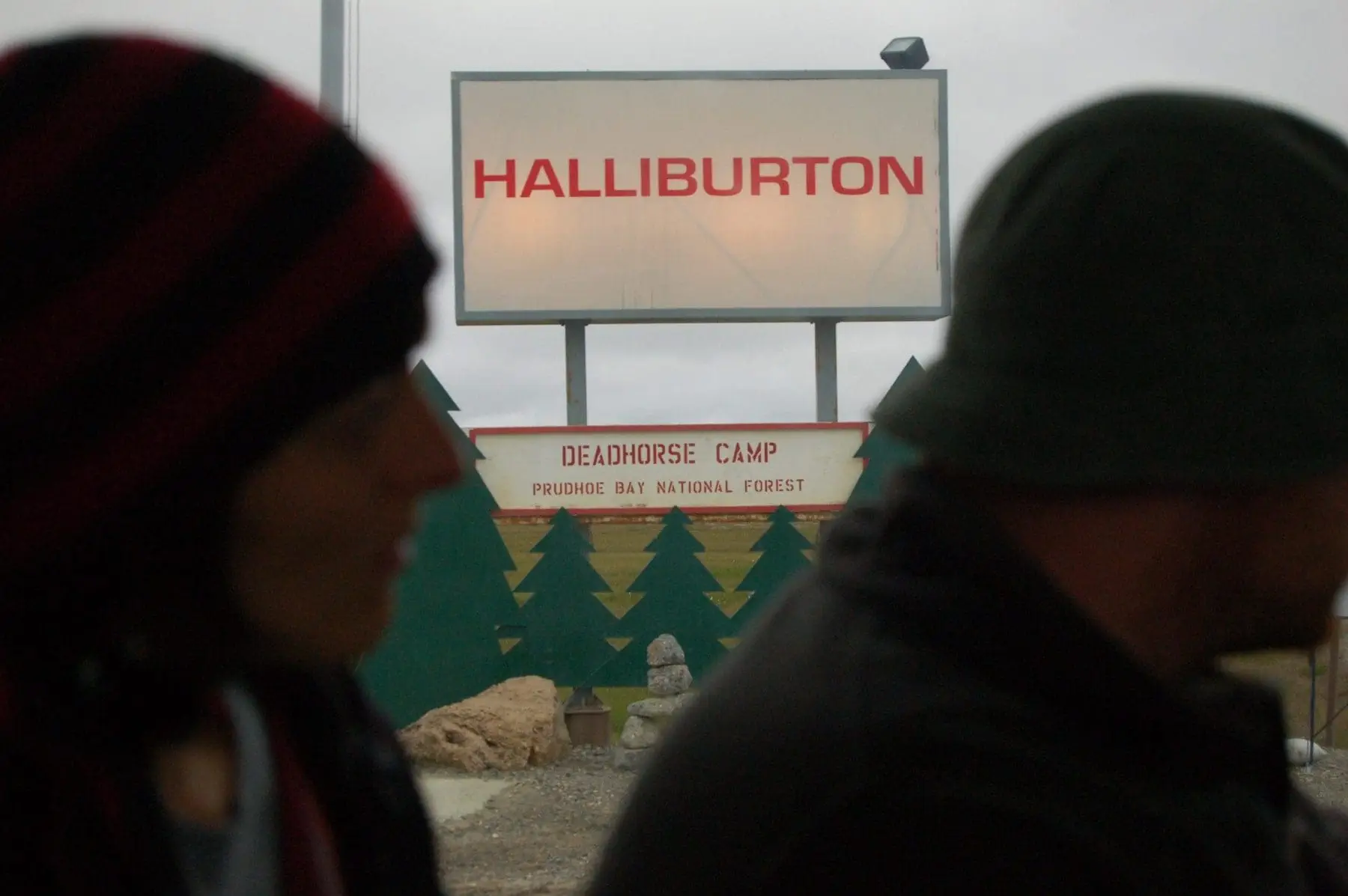 History of the Forest
Milestone Events for Haliburt Forest
The land of Haliburton and around was uninhabited in history by the First Nations Peoples.
The late 1800s
Still, with the Second Industrial Revolution in the late 1800s in the background, the Haliburton Forest and near land was surveyed for the first time in 1862-63 and was sold to a British company that tried to sell the land to British emigrants as farmland only to find out that the land was not agriculturally suitable.
Start of the 19th Century
Between 1870-1910, many companies, including the London-based, which sold at least ten townships, got the right to exploit the woods for capitalistic gains, leading to the depletion of timer and near extinction of white pine.
By the 1940s, Hay and Co increased the exploitation by building lumbers, sawmills, etc.; most of the land was exploited by Hay and Co.
The late 1900s
By 1960 when the land was taken over to Weldwood, Canada, with the view of production volume declining, it was sold to a German owner who changed the forest course in the 1960s.
The Schleifenbaum family, the owners, viewed managing the land in its natural state for long-term purposes rather than industrial production. However, practices like logging and sawmill continued but with the caution of improving the quality of the place.
End of 1900
In 1988, the owner started sustainable forest management, which led to the doubling of the forest land, which was of high quality with a positive future and opening a new side of the forest- activities and adventures for people.
Since then, the Haliburton Forest and Wild Life Reserve, which comprises millions of trees, have only seen development. Presently it has directors and their teams that guide forest operations, and simultaneously there is sustainable management and efforts to educate the public about ecology.
What are the functions of the two divisions?
As named by the company, the two divisions of Haliburton are "Tourism and Recreation" and "Forest Products."
Three hardwood sawmills produce lumber, sawlogs, pulpwood, and firewood. There are a set of professionals to manage the products. The Forest Management Staff looks after logging, infrastructure, scientific research, and Stewardship services to different landowners interested in managing their woodlots.
The Tourism and Recreation division promotes eco-tourism by providing fun and learning opportunities through business. The activities are centred around educating people. Their actions can be single or a part of group experiences, including wolf centers, fishing, astronomy, hiking, canopy tours,  and much more.
So here is a list of the 5 best activities to do at Haliburton, followed by some other activities in case you want to add them to your list. So without any delay, let's get started!
1. Wolf Centre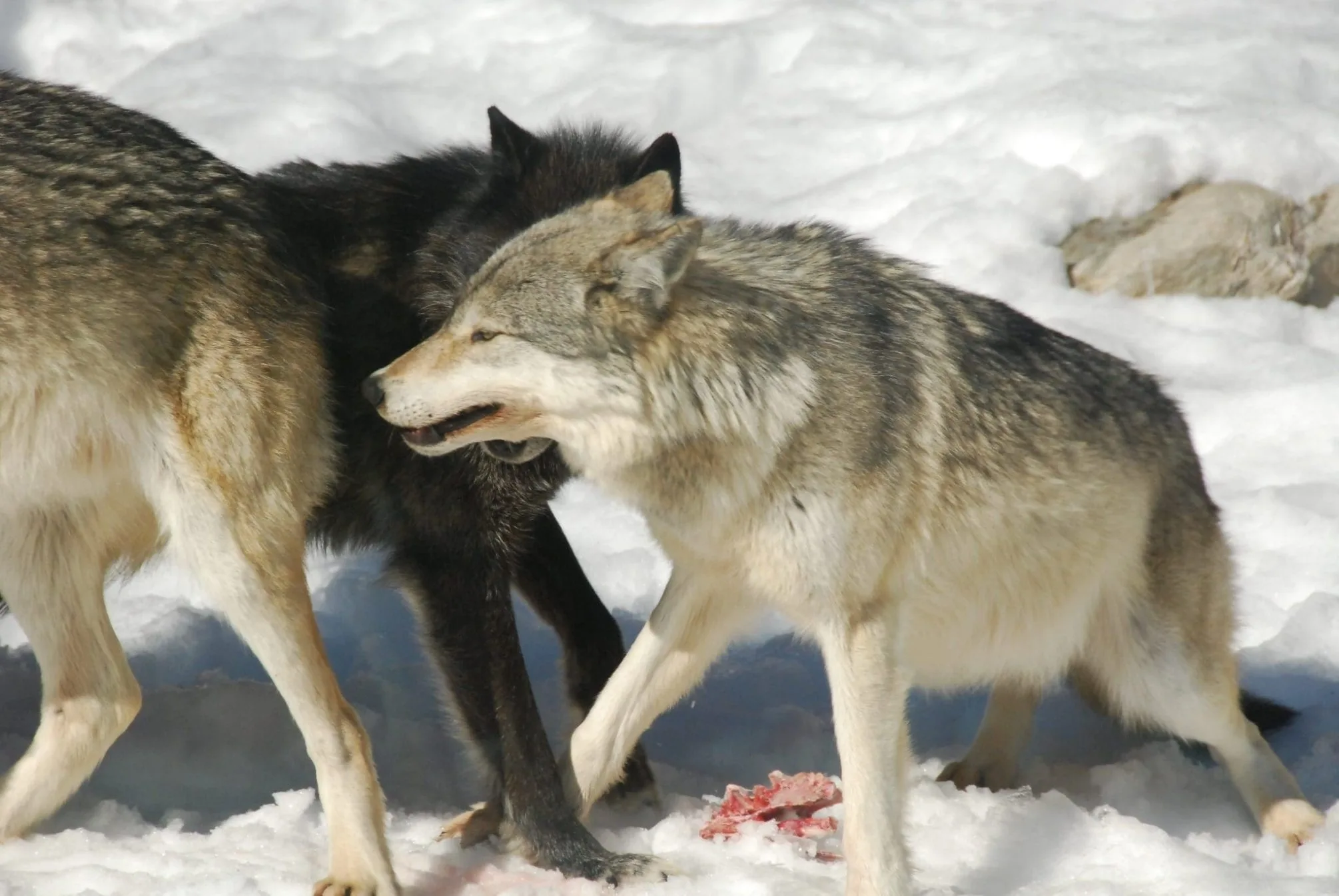 Starting in 1996, the wolf center has been home to a group of wolves within an enclosure (7 acres for them to roam around), fed randomly, making it close to nature and taken care of. There's a glass door from where you can catch a glimpse of wolves.
PRO-TIP: It is a year-round activity, and you'll have to make a reservation beforehand and pay separately.
What to Expect?
You can expect as a visitor at the wolf center as follows:
education center
museum displays
documentaries
gift shop
observation areas
What to Enjoy?
There are sometimes different activities at the wolf center, like presently, it has painted with wolves and evening wolf howls (spooky for me, but you might enjoy!).
Photography through the glass doors is allowed providing a perfect opportunity for you to upload that Instagram story.
There are guides to help you with your questions too.
2. Canopy Tour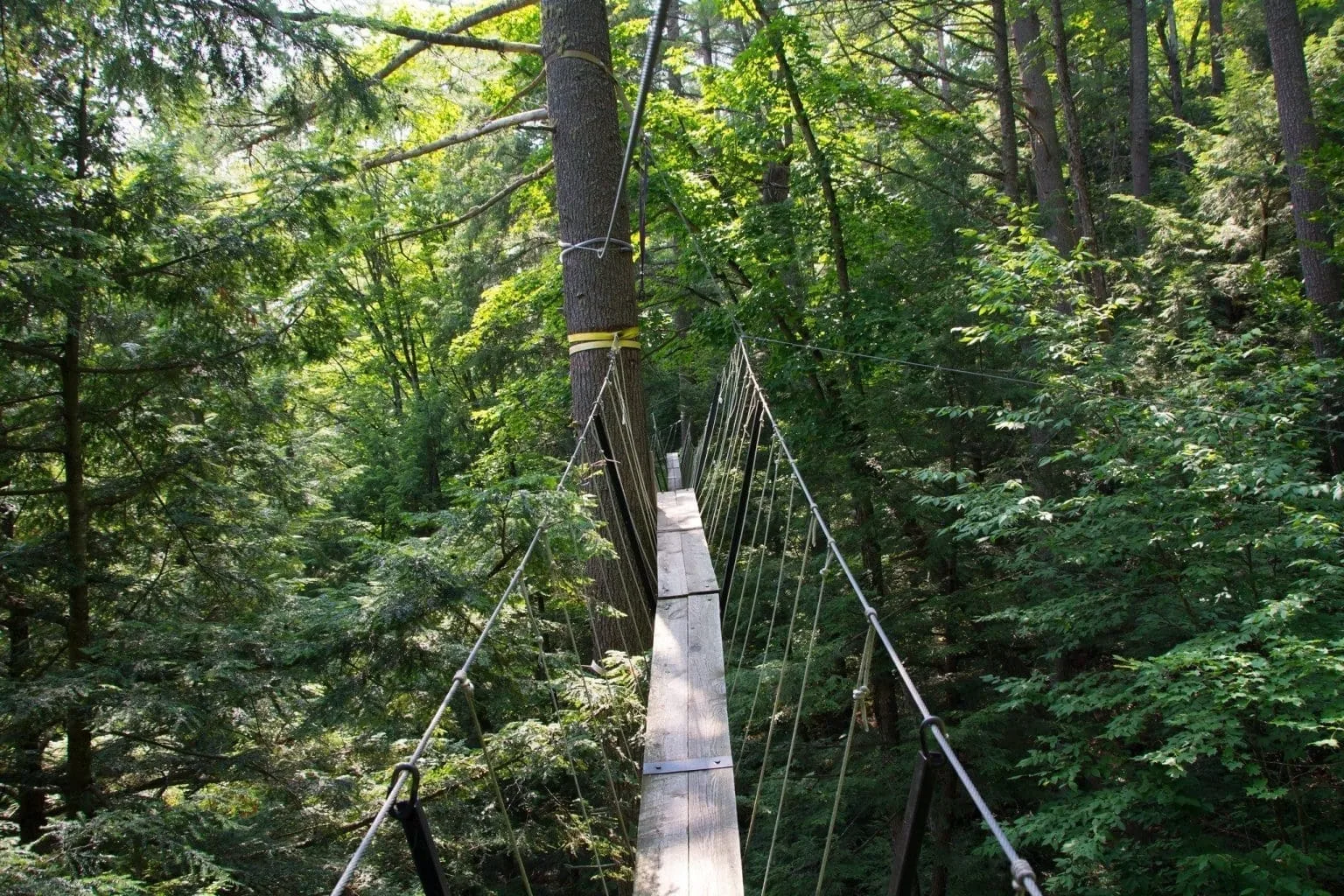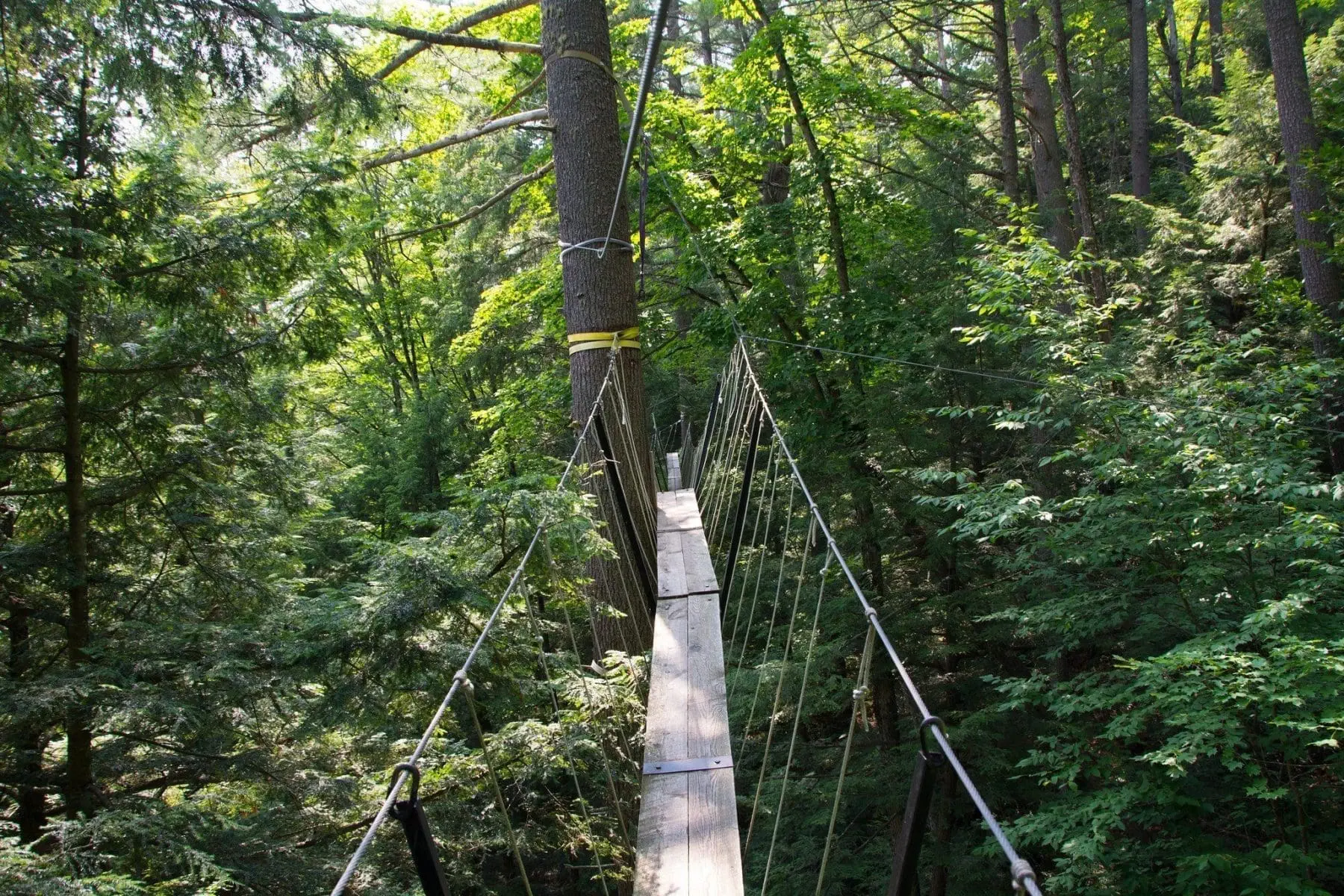 Apart from the wolf center, Canopy Tour is one of the most favourite activities of Haliburton Forest and makes many people nervous and also one of a kind in the world, topping the bucket list of many adventurers.
About the tour
Open in all seasons except winter, the Canopy tour or Walk in the Clouds is one of many magical group experiences.
With the help of a guide, you will walk on a suspended boardwalk.
It is around a 3-4 hour-long tour and starts with driving through the forest (your car or vehicle), canoeing to cross the lakes, walking along the Pelaw River (with a guide), and reaching the final destination.
You will walk through the treetop and experience the view.
3. Snowmobiling
Snowmobiling is one of the most fun yet challenging things to do here. Even if you don't own a snowmobile, you can rent one at the Haliburton Forest and Wild Life Reserve. A review from the people who've already been here on the trip describes this as their best experience.
Things to know about the Snowmobile
The Snowmobile fleet consists of 600 ACE double-seated (2 UP) Ski-Doos, and rental rates with the other types of equipment like helmets and boots are on the website. This activity is open in winter only.
There are discounts also if you're spending the night there. There are also single trails in some remote areas.
4. Fishing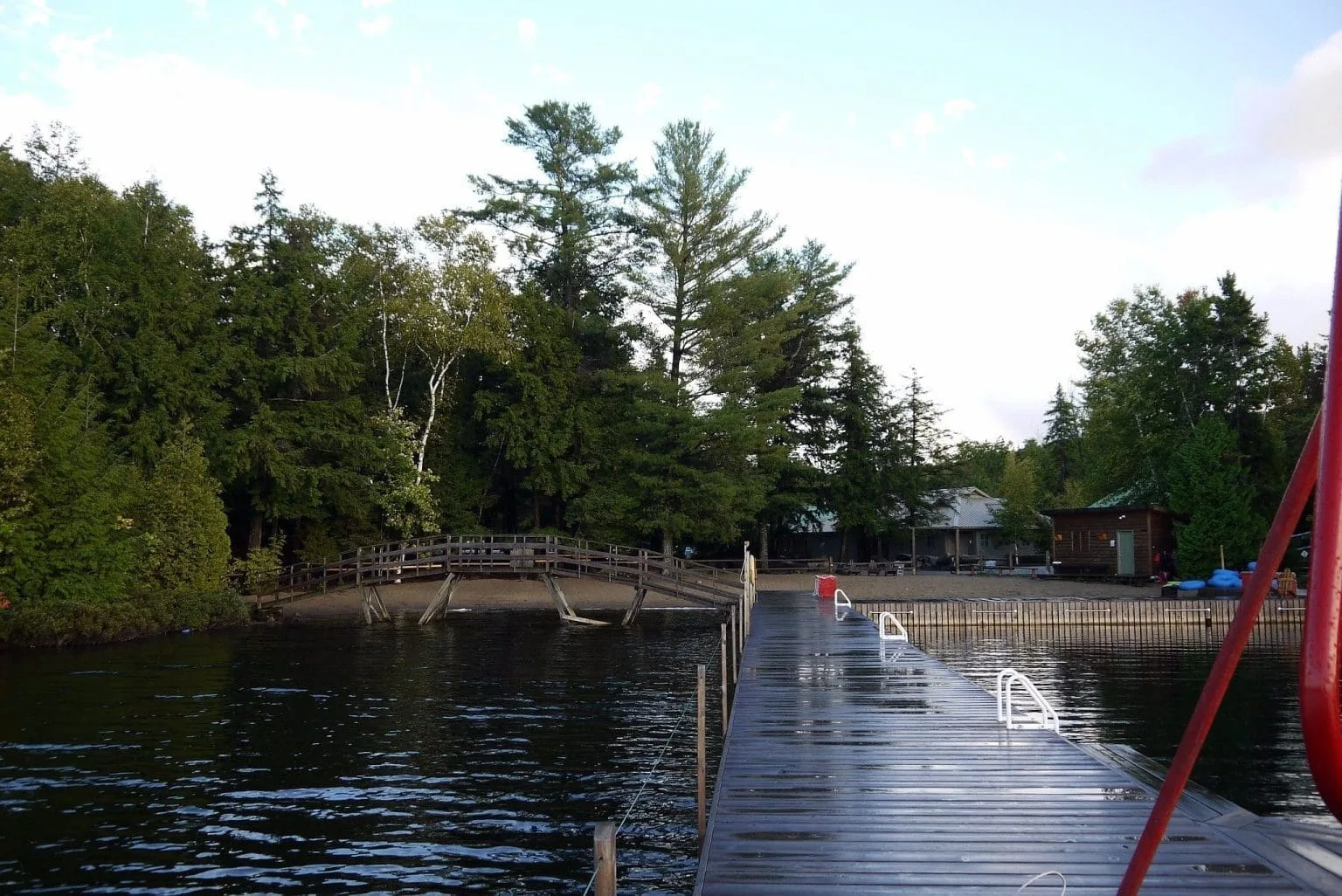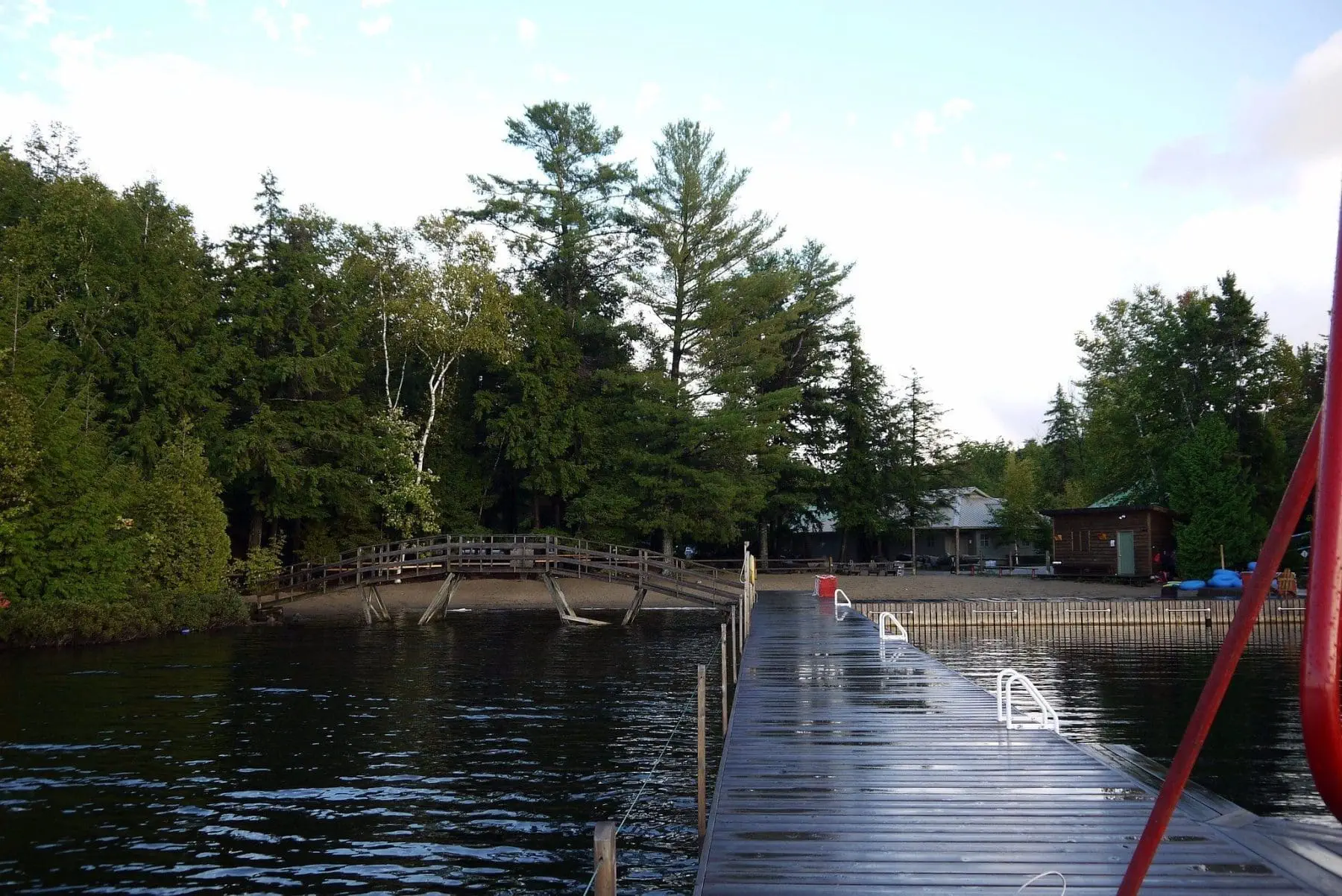 Also, a year-round activity, Haliburton Forest and Wild Life Reserve is a paradise for all fishing enthusiasts. With more than 100 lakes, other ponds, streams, and creeks, one can do this activity whenever and wherever desired.
Lake, Brook, and Rainbow Trout are game species, giving Haliburton forest another name, 'trout country.' Apart from trout, there are brass fisheries.
One is supposed to inform about all the fish caught. In 2017, the Haliburton Forest Fishing Society was formed and was open to anyone who might want to join.
5. Astronomy and Observatory
Located at
The forestry region is located three hours north of the Golden Horseshoe's lights, so that you can expect astronomy activity.
What to Expect?
Astronomer visitors like to observe the sky, stars, galaxies, and anything that can't be seen during the day. As part of other group experiences, astronomy is usually 1-2 hours long with a guide to help you.
There are different programs, so you'll need to visit the official website, choose the best program for yourself and make reservations (the program cost is also specified with the tour information) accordingly, as there's never a scarcity of start and moon lovers!
The observatory at the Haliburton Forest has floors, the ground one has presentations to entertain and educate the people, and the floor above has telescopes and astronomy pieces of equipment. As known, two telescopes have self-tracking computerized functions making them easy for people to use.
PRO-TIP: If you want to participate, you must register beforehand.
Miscellaneous
Mountain Biking


Mountain Biking enthusiasts or even amateurs can do this activity at the Haliburton Forest of Ontario with the help of guides. The mountain biking program teaches how to maintain bikes, riding skills, and have fun but with safety.
Even if you don't own a bike, you can rent one with equipment like helmets. Mountain Biking can be done in all seasons except winter. Visitors get the choice of easy to difficult roads. The activity starts on Victoria Day and ends around Thanksgiving.
To know more about the cost of bikes for rent and make reservations, book yourself on changing tour programs offered by Haliburton Forest through their website.
Hiking
There are different trails available according to the level of hiking you prefer.
The three divisions are easy, moderate, and difficult. Easy level has 6 trails, moderate has 12, and difficult has 9. Varying in length, find a suitable group and book your spot here.
Forest Festival
Forest festival is an annual exercise with numerous activities, including performing, visual arts, and concerts, inside the premises, making it a part of many group experiences. As one of the most sought activities, it has a Festival advisory committee that plans the festival yearly.
To know more about the festival, book a spot given the dates, timing, and activities suitable for you from the website here.
Sawmill Tours
A new sawmill opened in 2010, which allows visitors inside and helps them learn about the mill.
Ecology Homes
If you want to spend more than a day or more, stay overnight at Haliburton Forest! Yes, they have every option with camping, accommodations, attractions, and lakeside cabins at their base camp.
Every accommodation has its own set of rules; sometimes, they're closed, like camping is closed during hunting season. There are also leases, and some lessees have been regular visitors of this place for decades example, one hunt club dates its origin from pre-Canadian Confederation.
The Cookhouse of Haliburton is unique. Activities like beer-tasting tours and flintlock musket lessons give local experience to visitors of far-off places. It provides other options like take-out, frozen meals, and private catering.
Keeping the environment in focus, visitors themselves don't litter, use any plastics whenever possible, regularly cleaning of the place, and promote a healthy lifestyle besides giving a hygienic environment.
If you want to know more about accommodation options, price per night, permits, restrictions, and pet policy, you can go to their website and choose from the place to live in and activities allowed that day or the period you're staying.
Address: 1095 Redken Rd, Haliburton, Ontario K0M 1S0 Canada
Most Favorite FAQ
Where in Haliburton can People find moose?
In addition to wolves, the Haliburton Forest & Wildlife Preserve is home to a wide variety of other creatures.
On the beautiful forested paths in Ontario, you can witness the following:
Groundhogs
red foxes
snowshoe hares
deer
moose, and many other wild species.
Is Haliburton covered in trees?
In the Haliburton Highlands in central Ontario, three hours north of Toronto, the Haliburton Forest is a rare, privately held forest covering over 100,000 acres of rolling hardwood forests, lovely lakes, meandering rivers, and huge wetlands.
Which lake in Haliburton is the prettiest?
Another stunning lake in Haliburton is Boshkung Lake.
This sizable lake is a part of a chain that includes Boshkung Lake, Little Boshkung Lake, and Twelve Mile Lake, located in the Algonquin Highlands just past Carnarvon and accessible from Highway 35.
Boshkung boasts gorgeous sand beaches, deep seas, and lovely lake vistas.
What lake in Haliburton is the purest?
The purportedly cleanest lake in the province is Kawagama Lake, a few kilometres to the east. You can reach Minden, a 138-year-old town and the county seat for the municipalities of Haliburton County, by travelling north on Highway 35 after Lindsay. Another name for it is the Haliburton Highlands.
I hope that the above article or list was helpful for you in planning your weekend or vacation.
Website: https://www.haliburtonforest.com/
As an Amazon Associate, Icy Canada earns from qualifying purchases.
[amazon_auto_links id="81298"]
The Icy Canada team strives to create content that matters. It's why our content is written by travel writers, authority experts, well-known authors, and niche experts. Our content is also periodically reviewed by expert authors for accuracy and trustworthiness.
As an Amazon Associate, Icy Canada earns from qualifying purchases. [amazon_auto_links id="81298"]