Peggys Cove's beautiful scenic landscapes, historic lighthouses, and other attractions make it a great tourist spot. If you see a picture of a lighthouse belonging to Canada, it is mostly the one belonging to this place.
Visitors love visiting the cove and exploring the place and its community because of the granite surrounding the lighthouse. William deGarthe's Fisherman monument is another spot attracting visitors.
Origin and Significance
It, is a small village south of Halifax, St. Margaret Bay. The cove was mostly named after William Rodger's wife, an Irish immigrant who migrated to the bay in 1770.
The land was granted to 5 men in 1811; these men had been fishing with their fishing boats at the cove since 1804.
It celebrates the relationship the community has with fishing. It is an outlet with a restricted entrance that leads to a rural community located east of St. Margaret's Bay, Nova Scotia, in the Halifax Regional Municipality.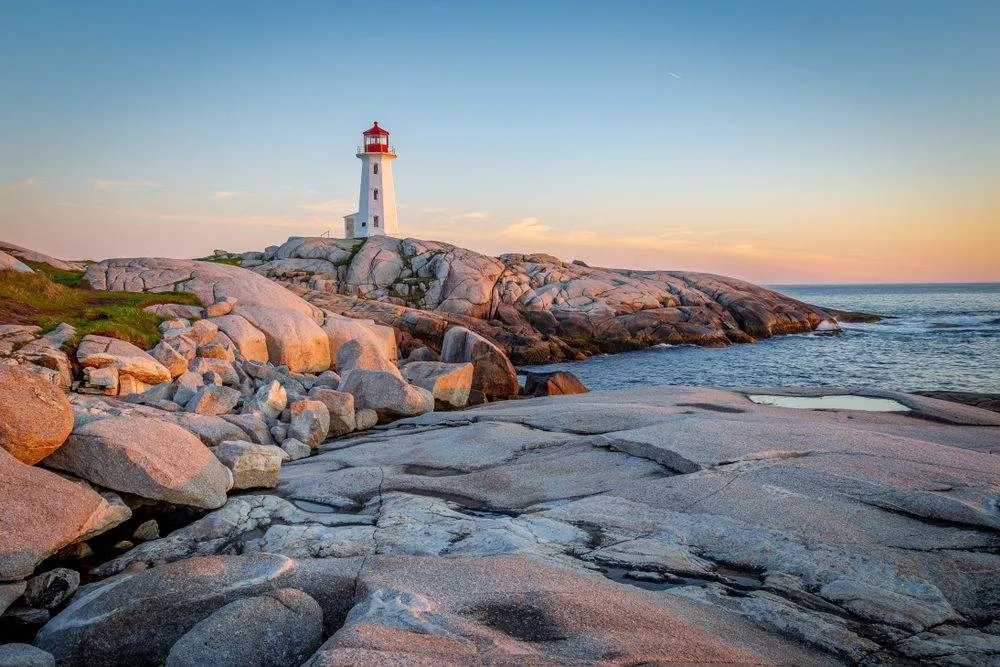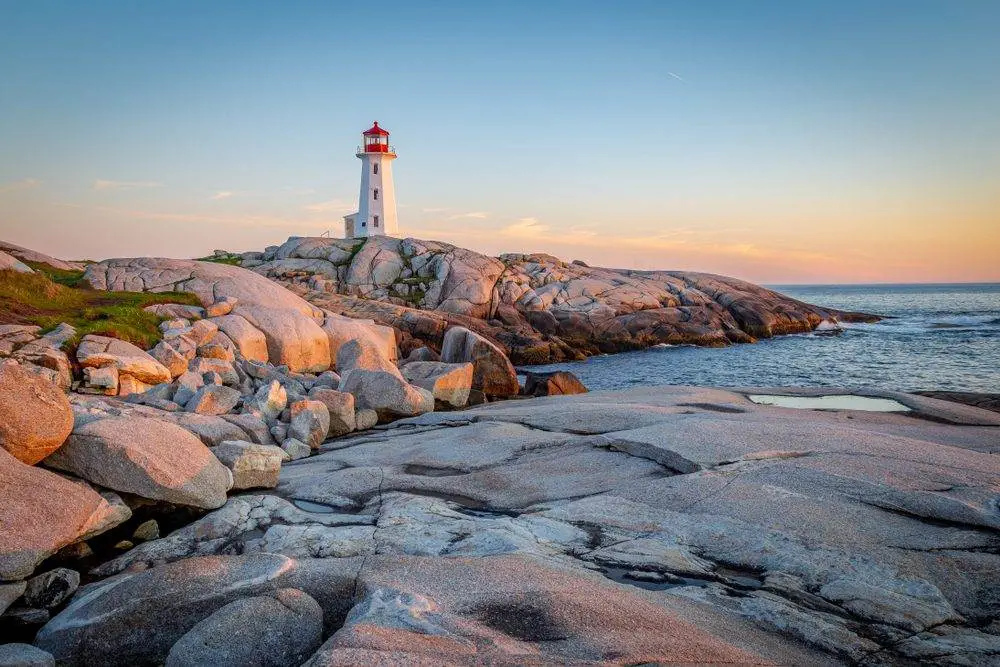 1. 6 Things to do in Peggys Cove
Knowing that Peggy's cove has a historic lighthouse, an amazing museum, and a beautiful landscape, you may be confused about what you can do while your stay here.
1.1 visit Peggy's cove lighthouse
Peggy's Cove lighthouse is also termed Peggy's Point Lighthouse, and it was erected in 1868 to mark the entry point of St. Margaret's Bay. It used to be made of wood in 1868 but now stands strong with reinforced concrete and steel. The house stood strong till 1954, but it had to be demolished after Hurricane Edna.
The current version of the lighthouse was automated from 1958 until 2010 when it was decommissioned. It also used to operate as a Post Office, but this closed in 2009 because of mould issues.
It's a must-see location for tourists. Visitors love spending time at this red-and-white historical lighthouse surrounded by a granite landscape.
1.2 Check out the William deGarthe Art Gallery
It also has a lot to offer for art lovers. William E. deGarthe's lovely paintings are displayed in the William deGarthe Art Gallery. They follow his progression from a marine artist to a sculptor.
You can see 65 paintings and sculptures of William E. deGarthe at the gallery. His wife, P. Agnes deGarthe donated them in 1993. The pieces in the gallery trace deGarthe's progression to a sculptor. Among his paintings are his own depictions of Peggy, the person to whom the cove is named.
One of his famous works is 'Out of the Mist.' It shows a schooner emerging amidst a heavy fog. A lot of his work also portrays the vanishing of life at sea, a style that beautifully portrays the life of this quaint fishing village. A famous sculpture in the gallery is the 100 feet long 'Fisherman's Monument.'
A visit to this museum will educate you about the tools and techniques used by deGarthe as an artist and his life as a resident of Cove.
1.3 Explore the area with Boat Tours
Established in 1999, Boat Tours is the exclusive and best boat tour operator in Peggy's Cove. They offer a lot of tours for you to explore the surrounding village. Besides a boat tour, you can enjoy sunset tours, deep-sea fishing, and seal watching. You can also have customized tours like chartered tours.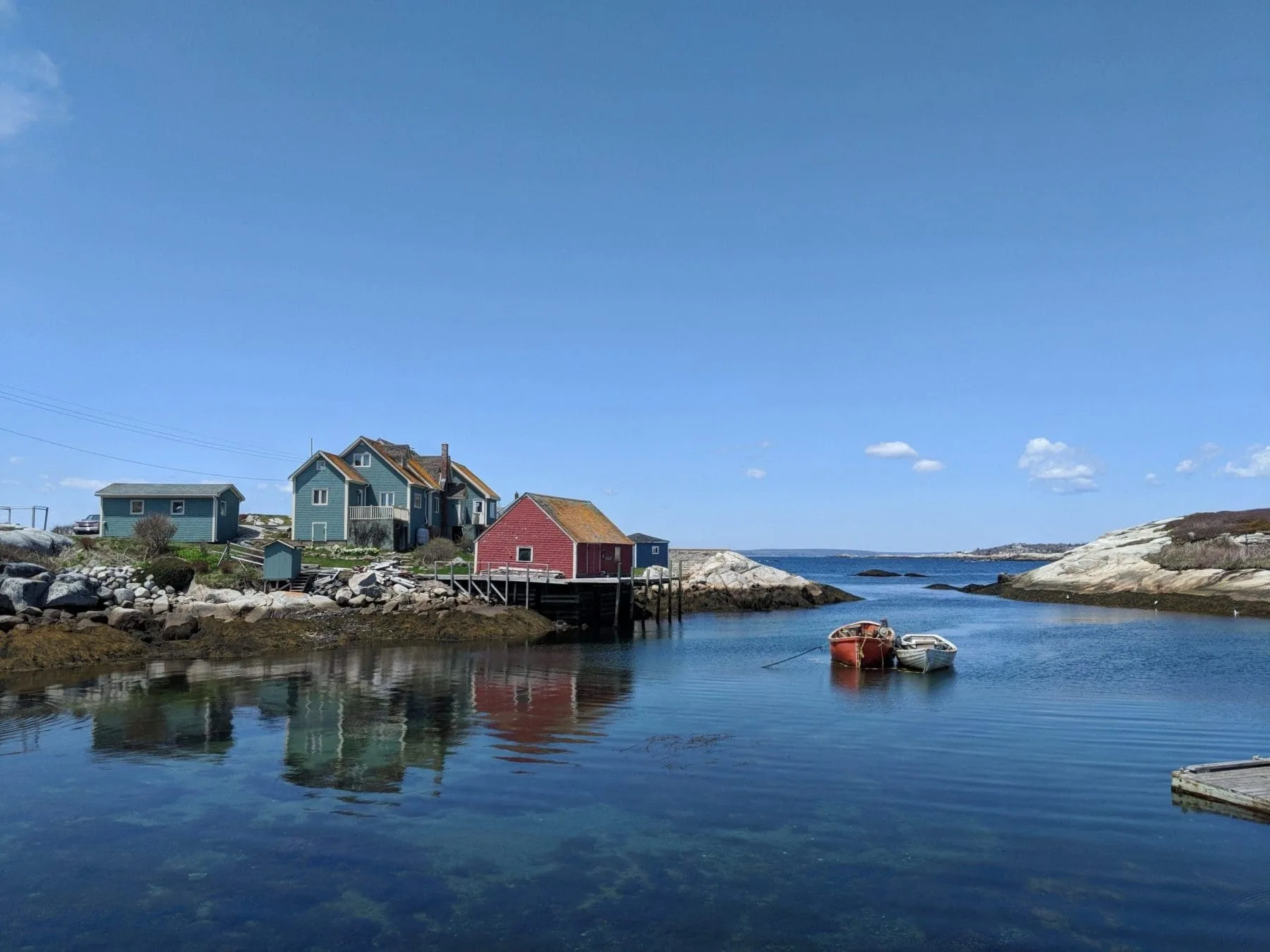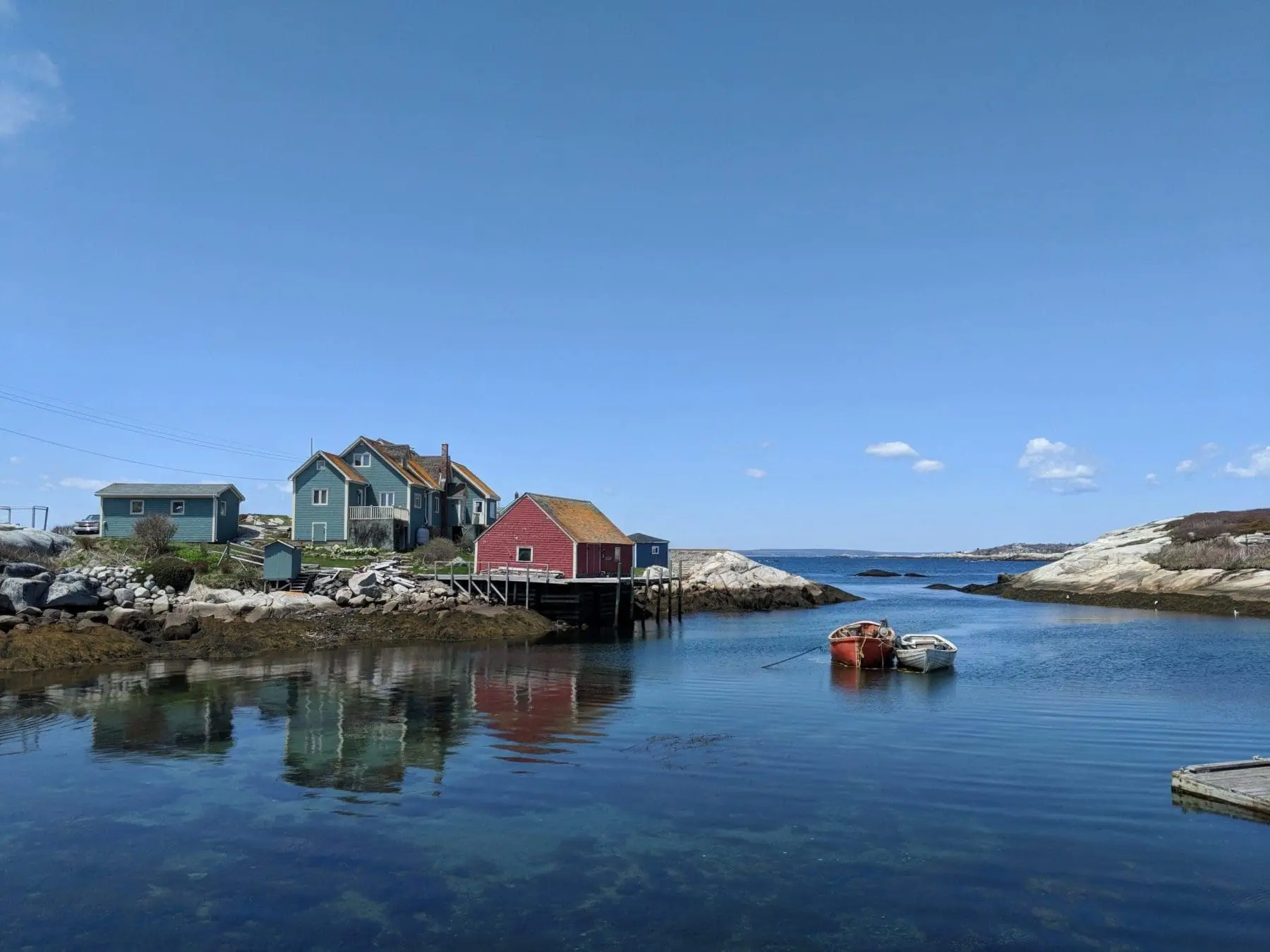 1.4 Visit the Historic Swissair Memorial
On September 2, 1998, Swissair Flight 111 crashed southwest of Halifax Airport, tragically killing all 229 people on board. The crash occurred just a few kilometres from the popular tourist destination, and the disaster had a profound impact on the local community and the country as a whole.
In the aftermath of the crash, a memorial was erected a short distance from the crash site to honour the memory of those who lost their lives. The Historic Swissair Memorial is located in a peaceful and picturesque location, surrounded by lush forests and overlooking the Atlantic Ocean.
The memorial consists of a series of interconnected stone circles, each representing a different aspect of the disaster. One circle is inscribed with the names of the 229 victims, while another is dedicated to the families of those who lost their loved ones.
Another circle pays tribute to the first responders and rescue workers who worked tirelessly to search for survivors and provide assistance to the families of the victims.
Visitors to the memorial can take a self-guided tour and learn about the history of the disaster and its impact on the community. The site is also home to a small museum, which contains exhibits and displays about the crash and its aftermath.
In addition to serving as a place of remembrance and reflection, the Historic Swissair Memorial is also a place of hope and healing. It is a place where people can come to pay their respects to the victims and their families and find solace in the support and compassion of the community.
Overall, the Historic Swissair Memorial is a poignant and poignant tribute to those who lost their lives in the tragic crash of Swissair Flight 111.
It is a place of honour, respect, and reflection, and it serves as a powerful reminder of the importance of safety and preparedness in the aviation industry.
1.5 Visit the Bayswater Beach Provincial Park
Bayswater Beach Provincial Park is in Lunenburg County and has a big white sand beach. It also serves as a great picnic area with a view of the open ocean. With a great set of outdoor barbecue grills, changing rooms, a parking area, and toilets – this is a great site for family time.
1.6 Eat at the Sou'Wester Gift Shop and Restaurant
The Sou'Wester Gift & Restaurant Co. began in 1967. It was a small five-table room, but it has now been expanded to a 180-seat restaurant. It offered traditional Maritime cuisine full of seafood dishes. It also has a gift shop with a large selection of giftware.
Jack Campbell bought the location in 1966. It was unfinished inside, but it was finished with hand-carved ceilings. In 1978-79, the kitchen was built along with a building facing Peggys Cove. In the 80s, the gift shop was added.
If you are done checking out these places, feel free to circle famous nova scotia lighthouse, and explore its treasures.
2. Other Fun things to do
While the above list mentions only six things, it doesn't mean there aren't other fun things to do while in Peggy's Cove. Here are some other activities to indulge in during your stay in this beautiful village.
2.1 The Nova Scotia Lobster Crawl Festival
The Nova Scotia Lobster Crawl Festival will be held in February 2023. It will cover the south shore from Barrington to Peggy's cove.
If you're a person who enjoys lobsters, you'll have an immensely great time at this festival and savor many lobster-infused dishes. Besides tasting these dishes, you will also get a chance to pair them with alcohol, discover lobster lore like art and music, create your own souvenirs, and learn how the industry of lobster works.
this festival is all about satisfying your gastronomical urges and giving you a variety of dishes to taste.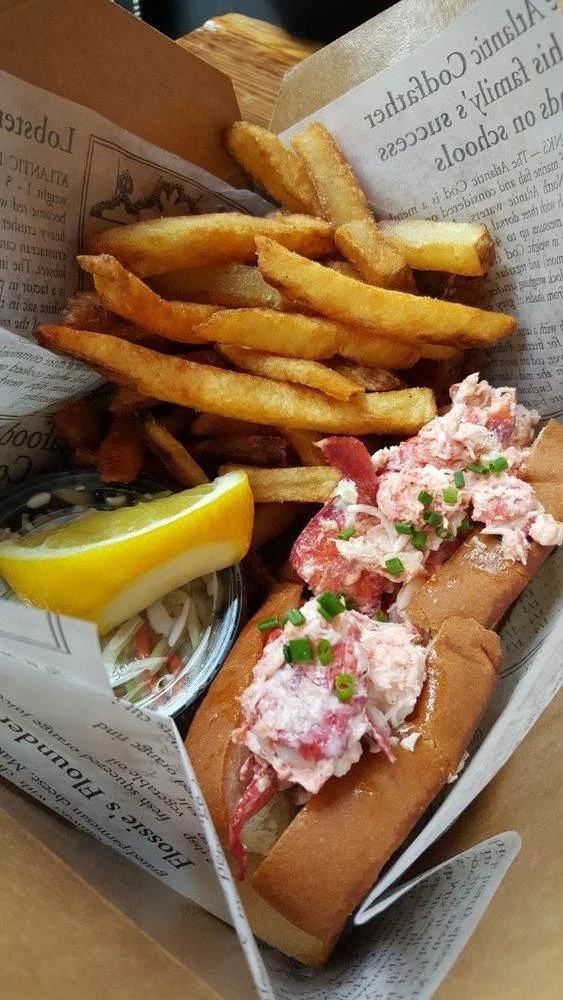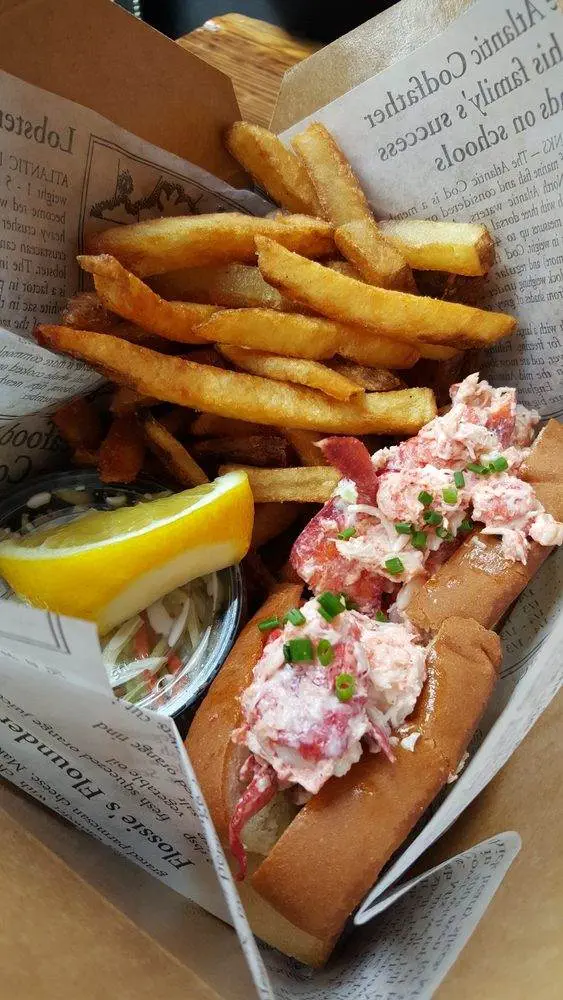 2.2 Granite Springs Golf Club
An ocean-side golf club with 18 holes is located 30 minutes from downtown Halifax. It is hidden between a breathtaking regional landscape overlooking Shad Bay on the South Shore. It allows golfers to enjoy golf challenges with a marvelous view, making it a favourite spot for locals and tourists.
The golf club also has a restaurant offering local favourites and culinary cuisines.
2.3 East Coast Outfitters
If you're done spending time at Peggy's Cove and want to check out the nearby areas of Halifax, you should contact East Coast Outfitters.
East Coast Outfitters offers you an opportunity to learn about paddling and kayaking. They have been Halifax's premier paddling spot since 20o1, especially since locals own them. ECO offers guides that help you learn paddling professionally and safely.
You can choose from weekend lessons, guided tours, daily specials with live music Friday nights, yoga on Sundays, and skills clinics on Mondays. They offer sea kayak tours, lessons, and rentals, giving visitors a chance to learn about the area's culture while experiencing their best kayaking memories.
It is located in Lower Prospect, Nova Scotia, between Halifax.
Here's a list of services offered by ECO:
Daily Guided Sea Kayaking: Experience the opportunity to sea kayak with the help of professionals. It doesn't matter if you don't have a lot of experience; the guides will provide you with a brief and everything you need to know. Each guide in this program has participated in an 8-month training to ensure they know what they are doing, so your life is in good hands.
Sea Kayak Rentals: The founders of ECO have had training in the paddling industry and are well-equipped to make their own kayaks. If you're interested in purchasing or renting a kayak, ECO is the place to be.
Sea Kayak Lessons: The owners of ECO have developed their own instructional program for paddlers who want to become professionals.
2.4 Places to eat in Peggy's Cove
There are a lot of places to dine in Nova Scotia, so shortlisting the best places may seem difficult. However, you'll always find great food and amazing service anywhere you eat in Peggy's Cove.
Drift Restaurant: Drift Restaurant offers a new dining experience with modern takes on classic Atlantic Ocean Canadian dishes. It is located in the Muir Hotel and offers a simple and stylish setting to dine in, relax, and drink without interruptions. It serves breakfast, lunch, dinner, and late-night drinks.
Dee Dee's Ice-cream: Always filled with customers during the summer, Dee Dees Ice cream is a family-run business that started in Peggy's Cove but now also serves in Halifax. They place a lot of importance on healthy and environmentally friendly products and are always very polite to their customers. If you happen to visit Peggy's Cove in the summer, this is a place you must check out for dessert!
Peggy's Cove Lobster: Other than SouWester Gift Shop and Restaurant, Peggy's Cove Lobster is an amazing spot to eat fresh lobster dishes. Founded in 2017, it has been functioning for 18 years. This Nova Scotia's local favorite spot serves the freshest and most delicious lobster in the fishing village. Additionally, you can also learn to cook lobster at this place.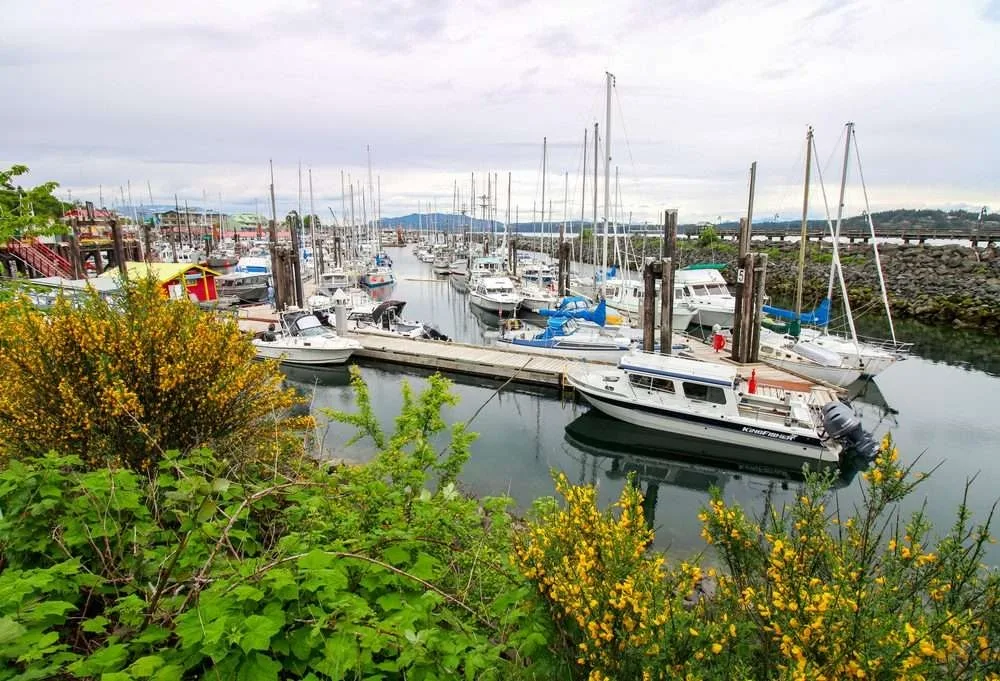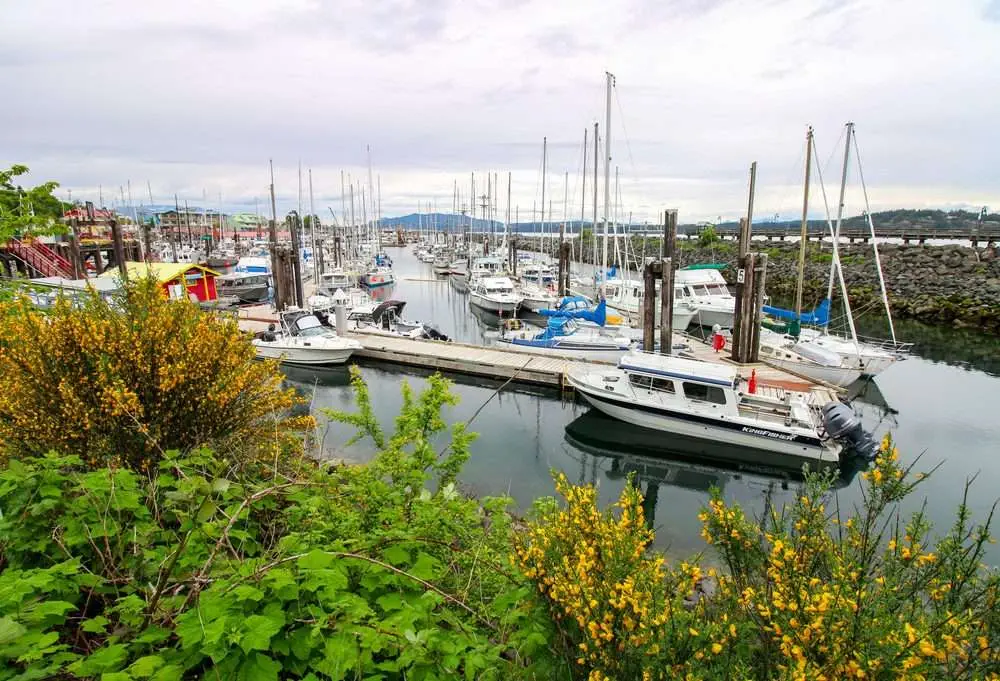 Closing Thoughts
Peggy's Cove is more or less a safe space. However, it's important to remember that the Lighthouse isn't entirely safe. While it gives tourists an amazing view of the ocean and the surrounding, there's a plaque in Nova Scotia, Canada, warning people not to go too close to the sea.
Peggy's Cove is known for belonging to a picturesque province full of beautiful houses. Although this location has been designated as a preservation area, it's still full of fishing boats since major of its income depends on fishing.
Other than the lighthouse, the rocks at the cove also make it ancient and historic. These rocks are at least 470 million years old and contribute to this cove's history.
The best thing about Peggy's Cove is that it falls in a province full of things to do. If you are done with checking out all these spots at Peggy's Cove, you can always check out the nearing hotspots at Halifax, like the Citadel National Historic Site and the Maritime Museum of the Atlantic Ocean.
Peggy's cove sights like the famous lighthouse and other famous Peggy's cove tours, check out its website. It is filled with rave Peggy's cove lighthouse reviews and hidden tips for a better experience.
Peggy's cove things have a lot to offer, and while this list may seem small, you can always find stories about the place from the locals, including the long-running legend of the only survivor the Cove is named after, Peggy. So, don't wait any longer and get exploring!
So, What are you waiting for? Experience Peggy's cove lighthouse and  craggy rocky coastline lifts today.
As an Amazon Associate, Icy Canada earns from qualifying purchases.
[amazon_auto_links id="81298"]
The Icy Canada team strives to create content that matters. It's why our content is written by travel writers, authority experts, well-known authors, and niche experts. Our content is also periodically reviewed by expert authors for accuracy and trustworthiness.
As an Amazon Associate, Icy Canada earns from qualifying purchases. [amazon_auto_links id="81298"]