Do you want to know all about axe throwing in Toronto?
One of the most exciting things in Toronto is the sport of axe throwing.
You might see groups of people in axe-throwing ranges having fun on the weekend. Some of you might wonder, "Is it amusing?"
Yes, think about it. Everyone bowls a bowling ball and shoots an arrow. But flinging a damn axe has its glory. And it might look cool on your Snapchat story and Instagram feed!
Axe Throwing in Toronto – Everything You Need To Know!
Let's Unleash the lumberjack in you!
1. History of Axe Throwing in Toronto
So, how was this unique activity even invented?
Well, you would not be surprised to know that it was popular in the middle ages. And axes are one of the oldest tools used by humankind.
In 2006, a bunch of friends started throwing axe toward the stump of a tree. They had no idea their newfound pass time would become a major sport. 
Soon, CEO Matt Wilson discovered the idea, set up a target in his backyard, and began inviting friends over for informal competitions.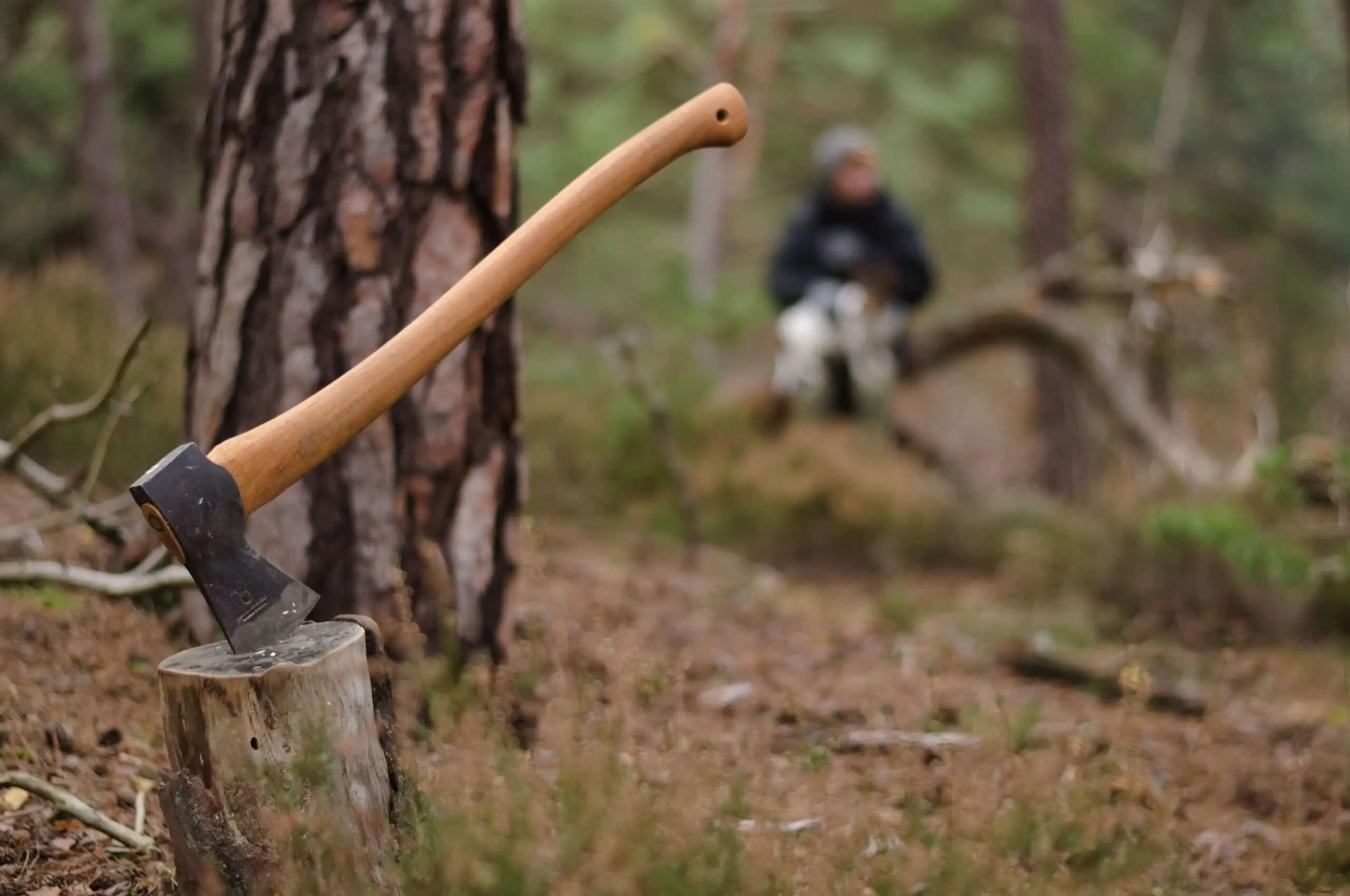 Very soon, there was a long queue at his gate. The people wanted to participate in the informal tournament. 
After that, a point system was developed, and the backyard couldn't hold that many people. Besides, the racket caused by the excited players became a significant issue. 
The waitlist for the leagues was endless. And thus, in 2011, the Backyard Axe Throwing League moved indoors in an official setup and pioneered axe-throwing tournaments. 
Following the success of BATL, new venues popped up across Canada.
2. Why is Axe Throwing so Cool?
Here is a short video to give you an idea of how to throw an axe.
2.1 It Makes a Cool Birthday Party
Let's admit that an axe-throwing birthday party is something Deadpool or Jake Peralta would do. Whipping an axe toward the target is satisfying. 
And then there is the 'thunk' when the axe collides with the target. This would make your birthday fun.
After the first few throws, you get used to the process. Almost anyone with the right body balance can do it. All you need is modern music, good friends, and an axe to make your birthday memorable.
2.2 You Can Have a Bachelorette/ Bachelor Party Here
If you have friends like Rosa Diaz, then an axe-throwing bachelorette party is exactly what your gang would love. 
It doesn't take much to be good at flinging an axe. All you need to do is learn the right technique. Most target ranges offer group bookings for groups of six to eight people.
Once you get the hang of the thing, then nobody can stop you from being a professional lumberjack.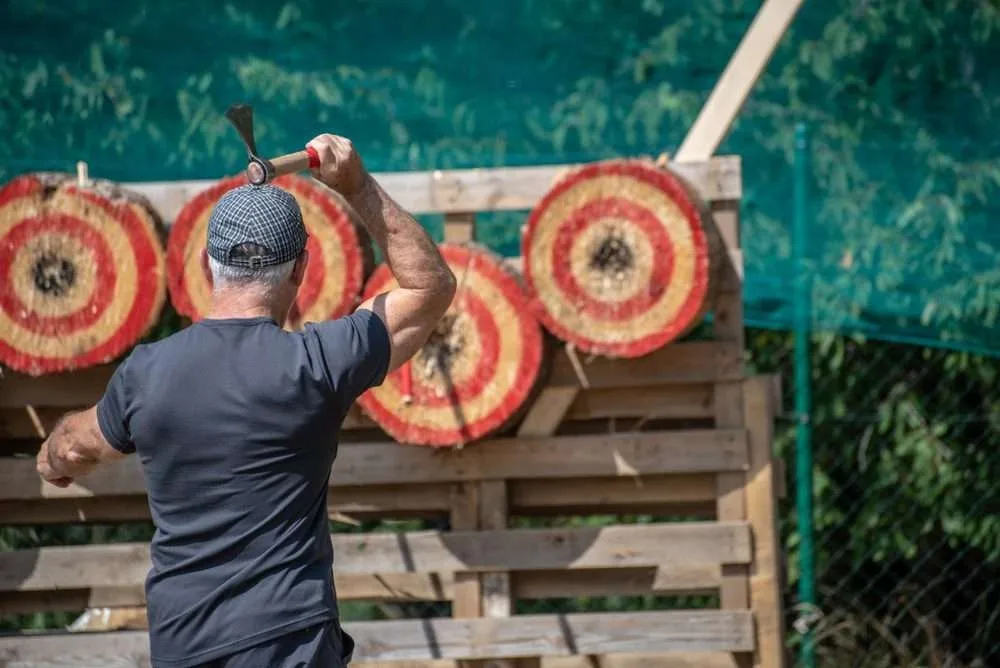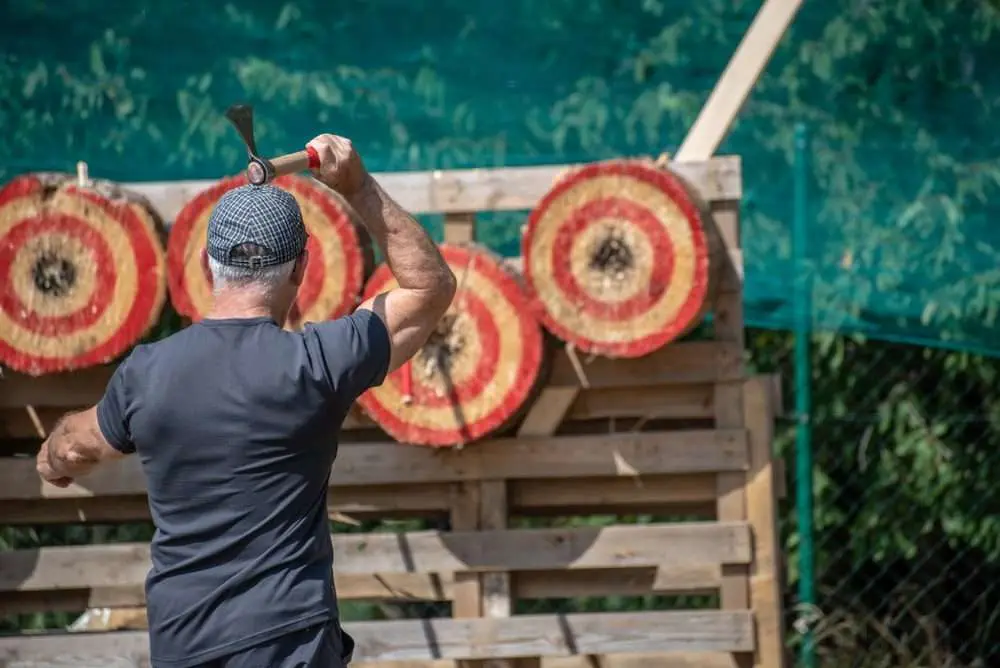 2.3 Suitable for Team-Building Activities
Since axe throwing is a great team sport, it enhances the sense of belongingness in a group. It promotes healthy competition. 
It is an effective way to keep the atmosphere lively among co-workers. Several corporate events are held at axe-throwing ranges.
2.4 It Would Be a Fantastic Date
You have heard of dates at McDonald's and Starbucks. The chances are that you have had dates at Gaming centers too. 
But how about a date at axe throwing ranges? Many axe-throwing Toronto ranges offer a group booking of a minimum of 4 people. You can go on a double date. Or you can get two individual bookings.
Do you want huck axes in your backyard? Well, then, you have to get the right axes for this. Here is how to get the right axes.
2.5 Unique Family Time
As we mentioned, this is an exciting event to enjoy with your close ones. You can visit the ranges with your family as well.
Most of the axe-throwing Toronto venues let you bring your snacks and non-alcoholic beverages.
Axe throwing will surely make your weekend memorable. You can even plan dinner post the competition.
2.6 Excellent Workout
Axe throwing is a fun exercise. When you are busy with your friends, you do not even realize that you are burning calories. Try throwing a few axes in a row, and you will be sore the next day.
Throwing an axe exercises your shoulders, arms, and core muscles. You might not be able to build abs by flinging axes, but your upper body will surely stay in shape.
Click here to read more.

3. The Best Axe Throwing Toronto Locations 
Many axe-throwing ranges offer their services in Toronto. Axe Throwing is a major pass time and weekend activity. They are also famous for birthday parties and team-building events.
You must have come across many stories and posts on social media that feature axe throwing. A bunch of people competing against each other, hucking axes and squealing excitedly.
You could imagine yourself at an Axe Throwing range with many buddies flinging some mean axes around.
3.1 BATL Grounds
Backyard Axe Throwing League, the authentic pioneer of Axe throwing, was opened in 2013. They have four venues in Toronto. 
They charge $120 for a group of six players and $35 to $45 per person. BATL accepts individual as well as group bookings.
The venue is cheaper in mid-week, especially on Tuesdays and Wednesdays. You have to get your snacks and drinks. 
The timings are the same across all the BATL branches. The same walk-in time applies to all the venues. This is probably the best of axe-throwing Toronto.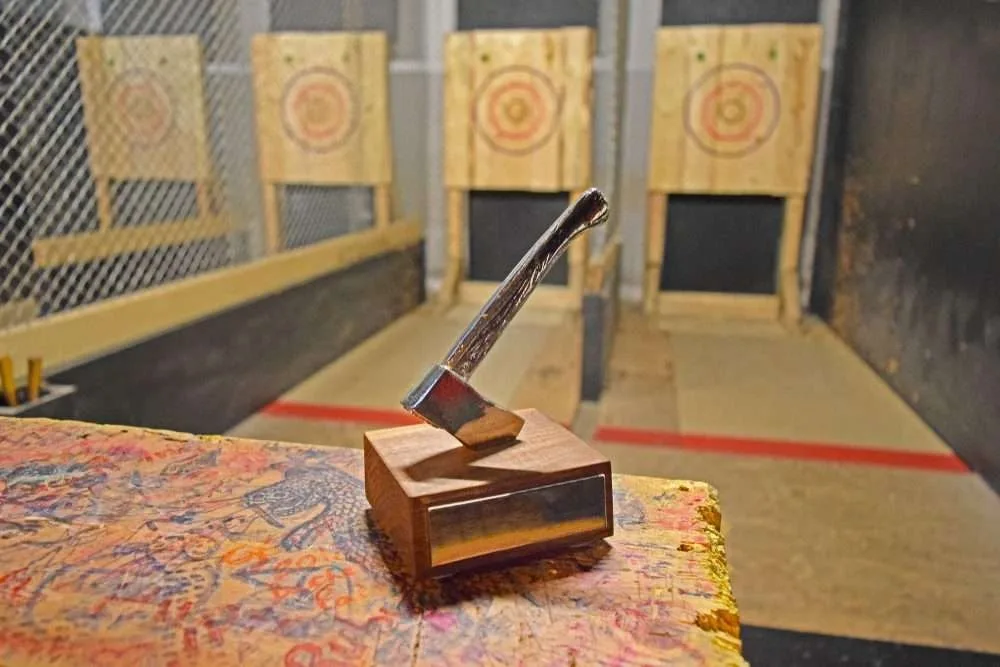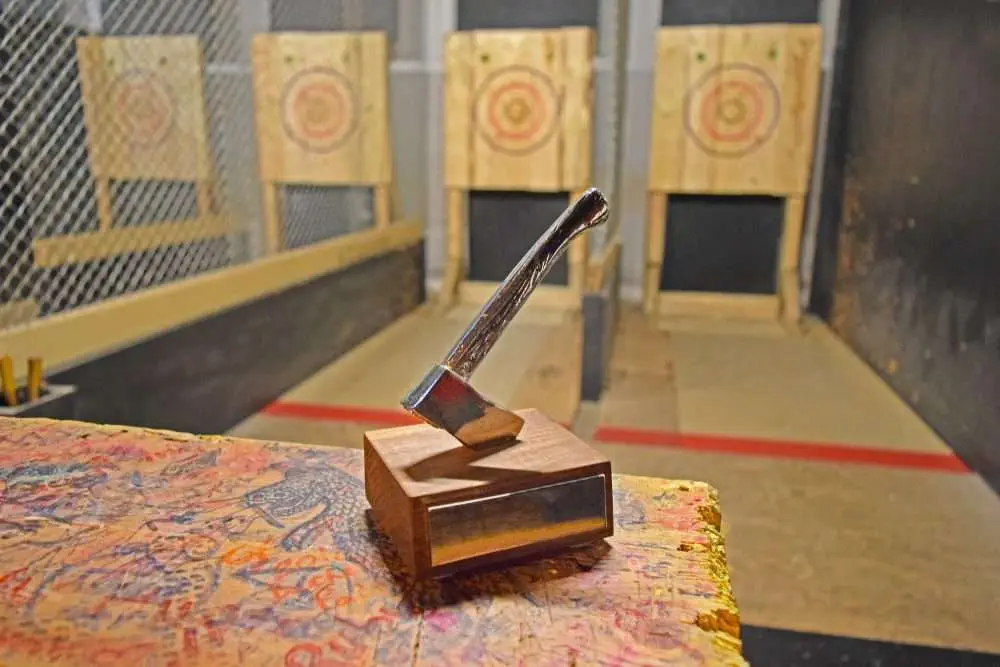 3.2 Bad Axe Throwing
Bad Axe Throwing started serving in 2014. They have venues all over the country and have four venues right in Toronto. Here, you can register for the weekly league nights and book privately.
They charge $120 for seven weeks of league nights. The private booking cost is $44 per head, with a minimum of 8 team members.
Bad Axe also offers walk-in times at all their venues. They offer equipment at all their outlets, so you do not need to bring your gear. Bad Axe Throwing Toronto is another famous venue.
3.3 Far Shot
Far Shot is just for you if you are a fan of outdoor activities. The venue is at Black Creek Pioneer Village and offers outdoor axe throwing in a historical setting.
The service includes a few lessons on axe throwing, some practice, games, and tournaments.
You need people to book, and the charge is $35 per person—this is one of the most affordable venues in the city.
You can spend the day with your friends and enjoy snacks and drinks at the Far Shot brewery.
3.4 Bullseye Axe Throwing
The Bullseye Axe Throwing is an ideal place if you want to get some real axe-throwing experience. Unlike other axe-throwing ranges, Bullseye makes its targets out of freshly cut wood. 
This is because the axe makes a satisfying 'thunk' sound with fresh wood. This range will provide you with an authentic lumberjack experience. 
Bullseye needs you to sign up with a minimum of 6 people. The individual cost is $45 per person.
They do not offer walk-ins yet. However, they let you order food from any local restaurant.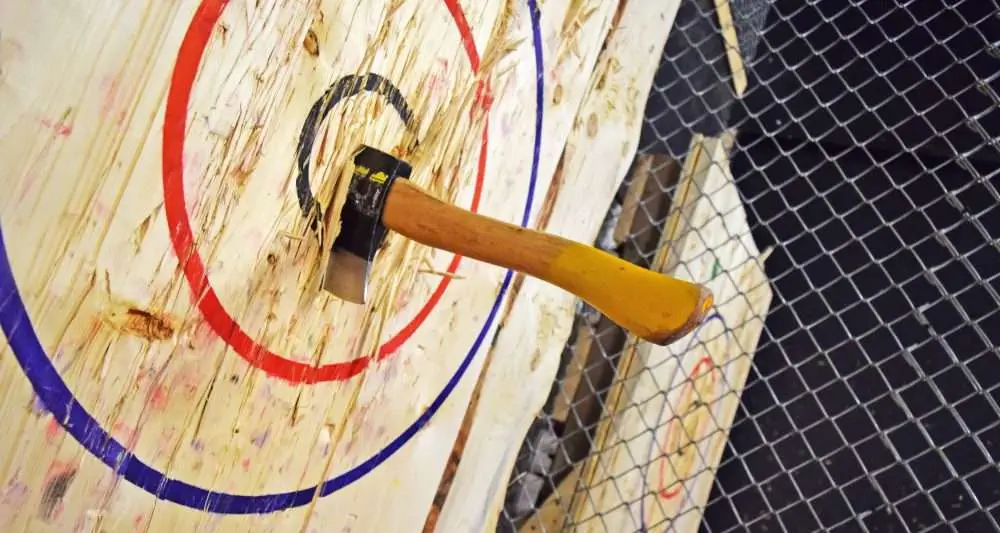 3.5 Stryke Target Range
The Stryke Target Range is also located near the Dundas River and Brampton area. The Brampton branch is licensed, so you can grab a beer there. The target range offers a lot of exciting services.
Stryke lets you make a reservation with a minimum of four people and charges $40 per head. First of all, it offers knife throwing and shooting arrows as well. 
The best thing is that you can pack all these activities in a single booking. You can enjoy this with a small group of friends or even on a double date.
They offer walk-in times on Fridays and Saturdays.
3.6 Escape Manor
The Escape Manor is an entertainment complex. It has puzzles, funny games, and escape rooms alongside axe throwing!
They even have board games and puzzles at every table. You can also savor cocktails, beers, and wines magnificently decorated manner.
As far as axe throwing is concerned, they provide an instructor with some guidelines and practice.
There are many things to do so you won't be bored. This is a great place to spend weekends and holidays with family and friends. This is one of the best Axe Throwing Toronto venues.
Are you looking for axe-throwing target ranges outside Toronto? Well, here are the best places to chuck axes in Canada.
Closing Thoughts
Axe throwing is supposed to be a fun activity. It is fine if you don't hit the target in your first few attempts. 
After you hurl a few axes, you will get the hang of it and have loads of fun! Plus, a slow-motion video would look cool on your Instagram feed.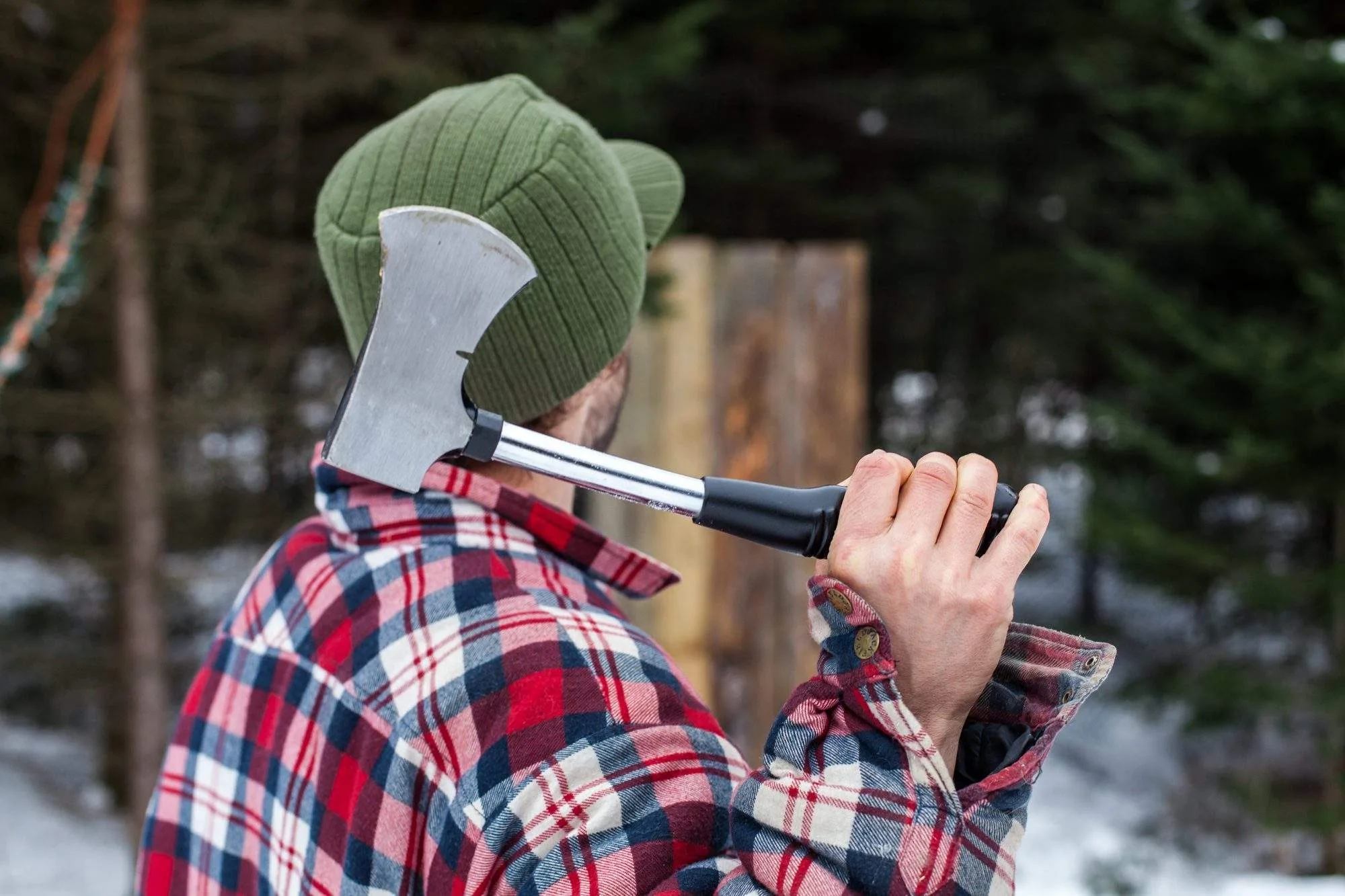 Throwing axes are a great activity that makes personal passion sparked in many individuals. These urban axe-throwing establishments create their own food, local craft beer, axe throwing leagues that offer prize money.
One thing to remember, though, is when you go out for battle axe throwing play games, always call first before the walk-in schedule.
There is a lot to be done and seen in Toronto. Besides Axe Throwing, Toronto offers a lot of other exciting activities. Here are the top places that you must visit in Toronto.
This was an article on 'Axe Throwing Toronto.' Have you tried hucking axes before? If yes, feel free to share some tips with us in the comment below.
FAQs
1. How Big Must You Be to Throw an Axe?
To throw an axe, you don't need to be particularly powerful. You must be ten years or older to throw at any of our venues, and an adult must accompany minors under the age of 21.
Whether young or old, practically everyone can engage in this activity. We won't permit someone to throw an axe if we believe they can't do it safely.
2. How Can Axe Throwing venue Keep Everyone Safe?
To keep this activity safe and enjoyable for everyone, we have regulations. Axes and throwers are limited to one per lane and cannot be moved from the Throwing Lane.
We also take certain safety precautions, including re-racking your axe rather than passing it to the next thrower and keeping your hands off the fencing at the end of each turn.
3. How Long Will It Take You to Throw an Axe?
We advise at least one hour to appreciate the event and give everyone a chance to throw axes and have fun. We provide 1- and 2-hour courses, with per-person fees.
Suggested Read: Lion's Head Provincial Park: 12 Interesting Things to Know!
As an Amazon Associate, Icy Canada earns from qualifying purchases.
[amazon_auto_links id="81298"]
The Icy Canada team strives to create content that matters. It's why our content is written by travel writers, authority experts, well-known authors, and niche experts. Our content is also periodically reviewed by expert authors for accuracy and trustworthiness.
As an Amazon Associate, Icy Canada earns from qualifying purchases. [amazon_auto_links id="81298"]