What are some of the coolest things to do in Toronto?
Toronto is one of the most populated cities in Canada. It is a dynamic metropolitan city filled with skyscrapers. Toronto also boasts of the cool CN Tower.
There are many reasons why travellers visit Toronto. The cultural fabric of the city is multicoloured and accommodative. The locals in the towns are very amicable and interactive. 
Let's head to the list of 15 things to do in Toronto. We have created an awesome listing that combines food, popular tourist spots, and adventurous activities.
 15 Fantastic Things to Do in Toronto
One of North America's most popular tourist destinations is Toronto, the largest city in Canada.
You can count on seeing something wonderful in Toronto whenever you visit, no matter what time of year it is. Check out these 15 things that you can do in Toronto.
 1. Poutine: The National Dish
Let us start with the food. And let us start with the specialty of Canada, the Poutine! To those who don't know, Poutine is often called Canada's national dish.
If you love French fries (I mean, who doesn't), then you must try Poutine. It was invented in Quebec. But then it became so popular that there are Poutine festivals in all major cities of the country.
The dish has French fries topped with cheese curds and spicy brown gravy. The gravy has chicken or beef and is mildly salted.
Many excellent restaurants offer delicious variations of Poutine. But the best among them are NomNomNom Poutine, Poutini's House of Poutines, and Fancy Franks. 
The coolest thing about Poutine is that you can get it anywhere. Right from the streets to the high-class restaurants, everybody serves this delicacy.
In addition to the Poutine, there are some other impressive dishes as well that you have to try. The list includes Bannock, Nova Scotian Lobster Rolls, Caesar Cocktails, and other Canadian recipes.
Also, remember to take home some unique Canadian chocolates. Get enough supply to last you till your next trip to Canada.
2. Chinatown
Toronto houses many immigrants from all over the world. And this is one of the reasons why the culture is so diverse and vibrant. 
Notably, food fanatics fall in love with the city. You will spend more than half of the time deciding what to eat and where to eat!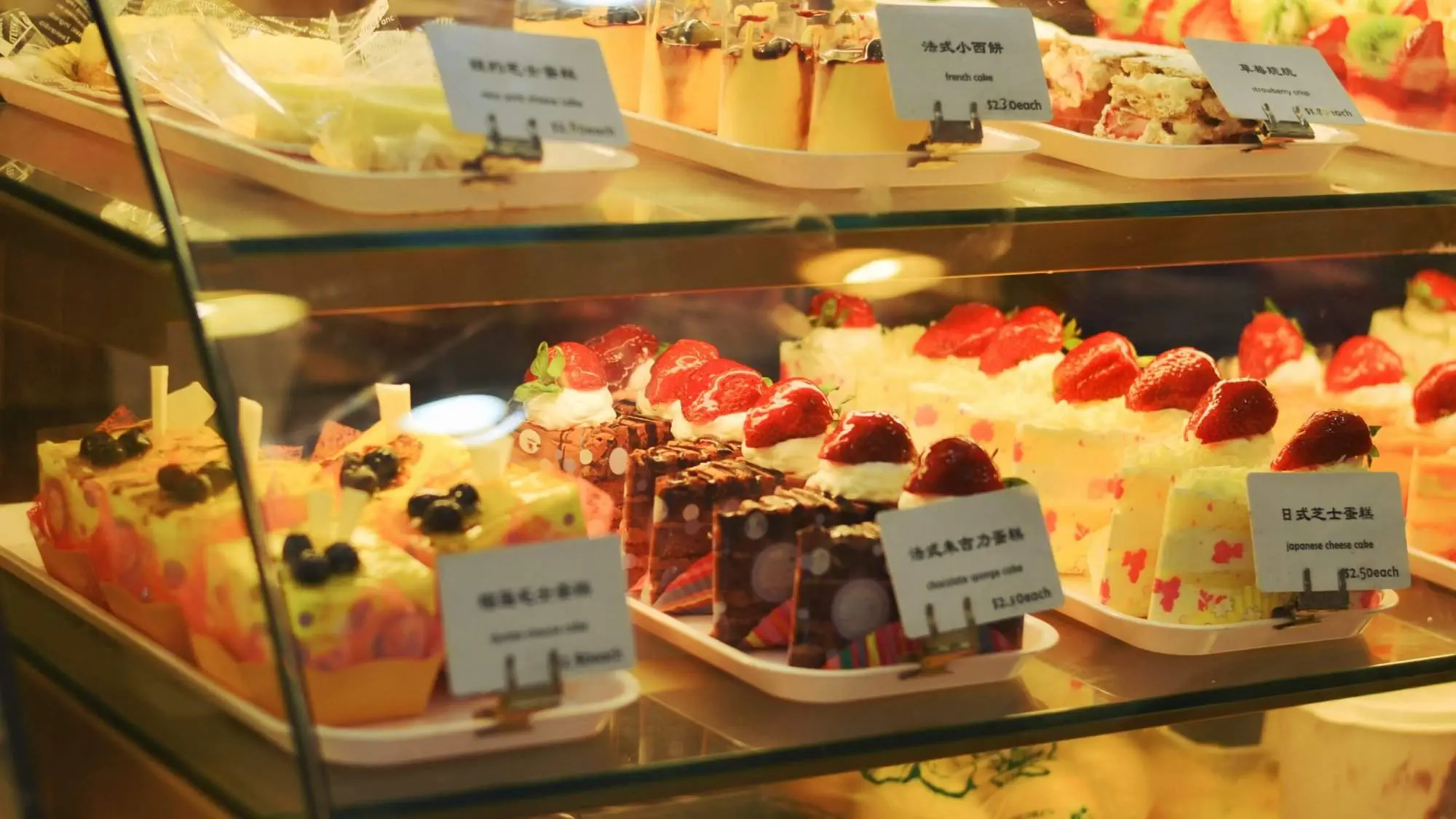 Downtown Chinatown is home to many East Asians, including Chinese, Thai, and Vietnamese. Here, you can get all the traditional Chinese spices, affordable souvenirs, and more.
Chinatown has a charm of its own. You can tour this neighbourhood as you take a stroll in Kensington Market. It is a lovely location to explore, take walks, shop a little, and take pictures.
Chinatown should be on your list if you are a food lover. It serves authentic Chinese noodles, ramen, and even Thai curries. You must also visit The Dumpling House for steaming hot dumplings and General Tso's Kitchen.
3. Niagara Falls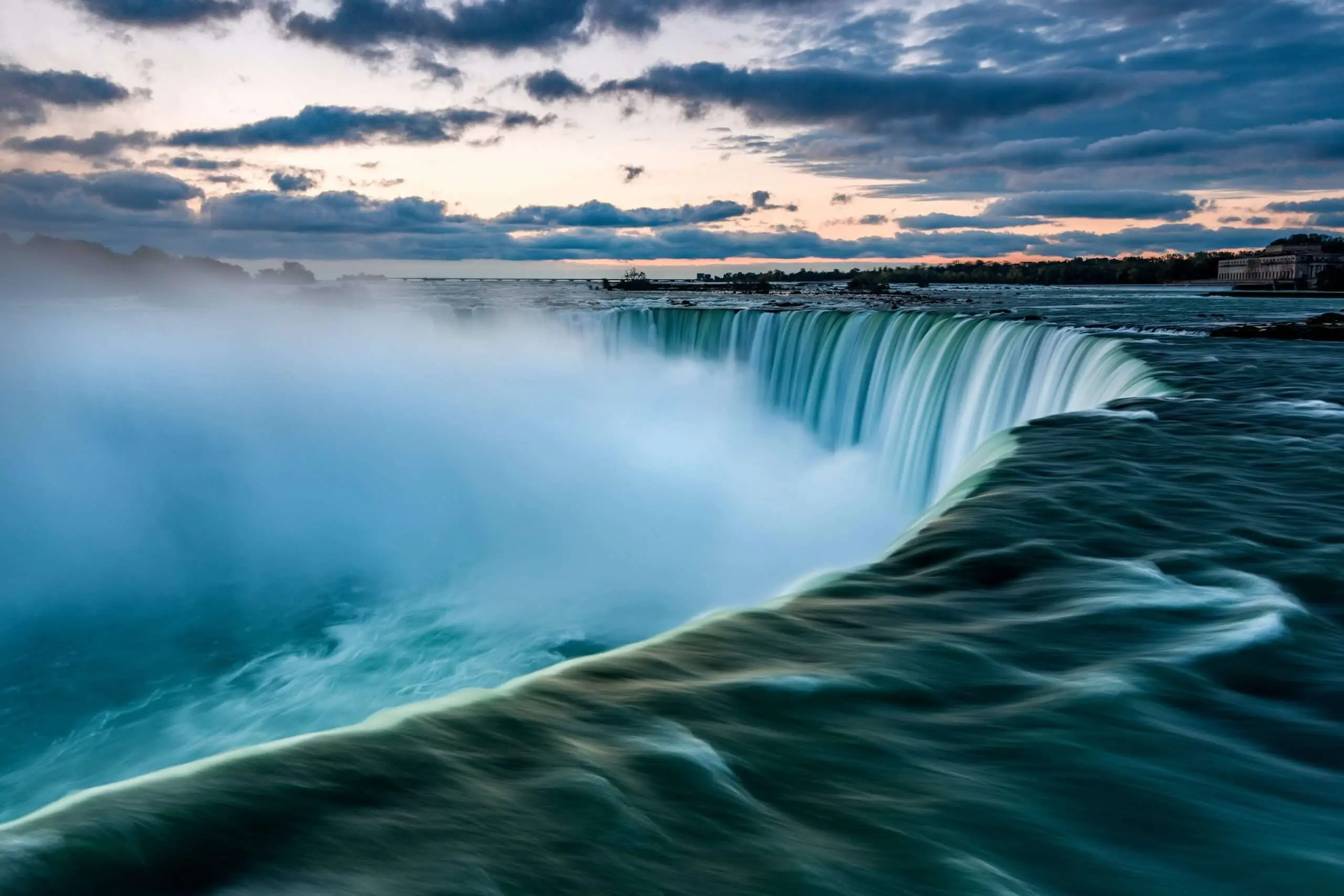 Canada has loads of natural beauty to offer. It has around 3000 lakes and several incredible waterfalls, and Niagara Falls is one of the major tourist attractions.
The world-renowned waterfalls garner travellers from all across the globe.
Watching the crystal-clear water cascading down with mighty roars is a different aesthetic joy. There are boat rides that take you close to Niagara Falls.
Yes, Th Maid of the Mist boats will take you along the Niagara Falls base. This will make you dripping wet, so wear waterproof shoes.
You can also see Horseshoe Falls, which is nearby. And those of you who want something adrenaline-rushing to do can zipline over the gorges of the Fall! Then there is an elevator that takes you behind the waterfall.
4. Art Gallery of Ontario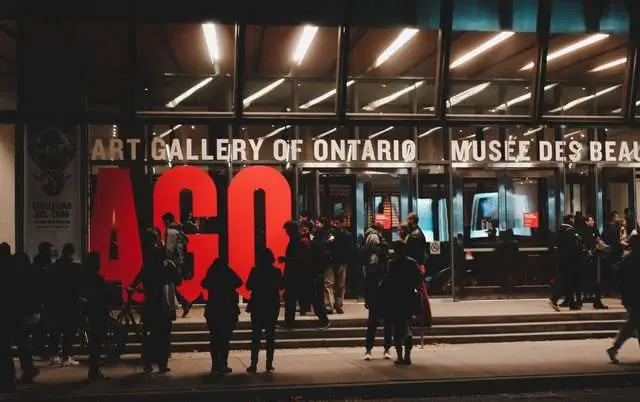 The Art Gallery of Ontario displays an array of famous paintings. It has contemporary art as well as European masterpieces. 
It has illustrations by Van Gogh, Monet, and Pablo Picasso. It also has sculptures by Henry Moore. It has a remarkable collection of the Seven Artists of Canada on the second floor.
There is a cafeteria inside the museum and a play space for kids. There are also some activities for kids.
5. Bata Shoe Museum
If you love fashion, then the Bata Shoe Museum is one of the best things to do in Toronto. The museum takes you back around 4000 years into the evolution of footwear. 
It has over 1000 exhibits at any given time. The Shoe Museum brags of exclusive collections of Egyptian, Chinese, and Asian footwear. 
You will get to see high-class stilettoes as well as foot-bound sandals. The museum even has an impressive celebrity-owned collection.
6. The Lockhart
Harry Potter fans will never miss this tourist spot! We all wanted to know what Butterbeer from Harry Potter tasted like, and now finally, you have a chance! This is one of the best things to do in Toronto.
The cocktail bar has been in the news for its Harry Potter-themed décor. Due to all the media attention, the bar has become quite a crowd-puller. You might have to wait a bit before you get entry. 
The Lockhart is warm and cozy. They have a phone app that texts you when there is a place available. They have pictures of Dobby put all over the place. 
They also have cauldrons and broomsticks placed for the feel of 'Three Broomsticks.' And the drinks on the menu are all magic-themed. Some drinks even look like something straight out of Snape's class.
And make sure to have your spells memorized just in case you encounter a wizard or two.
7. Ripley's Aquarium of Canada
It does not matter how old or young you are, but you must visit Ripley's Aquarium. Nobody ever gets tired of going to the aquarium again and again. 
This is also a great trip to plan on a rainy day.
There are colourful lobsters and a Jellyfish wall. You will feel that you have been transported into an entirely different world when you step into the Jellyfish Planet!
The most popular exhibit is the underwater tunnel in the Dangerous Lagoon area. People never get tired of watching shoals of fish swimming above their heads.
And seriously, there are gigantic sharks, royal sea turtles, and fish of all colours. The aquarium also has a shoreline gallery where you can pet the sharks and rays!
8. Kensington Market
And now for shopping! You can complete the Toronto tour only if you visit this iconic vintage market. 
It is utterly charming and aesthetic, so it's no wonder it is one of the most clicked sites. This is why it is one of the coolest things to do in Toronto.
The Kensington Market is foot-friendly. This means you can explore it on foot and even grab a snack as you stroll. The market has a bohemian look, vintage junk to shop, and lots of delicious street food! 
The market is filled with warm cafes and fine diners as well. You can buy some artsy vintage clothes, aesthetic jewellery, and cool accessories. You might even catch some street performers and musicians if you are lucky. There is a park if you want to relax.
You can also check out St. Lawrence Market. The murals on the market walls and street art are pleasing to the eye. There are even some sculptures and mannequins posed against the Victorian buildings.
9. Casa Loma
Now, we will see one of Toronto's most famous historical sites. And that is nothing but the famous Casa Loma, the castle!
The Edwardian castle was built in the mid-1800s. The Casa Loma has beautiful architecture and is surrounded by equally stunning gardens. The villa is located on a hilltop, where you can see the city's skyline.
The castle has four floors, and all the rooms are majestically decorated. The Casa Loma also offers audio tours to learn the castle's story and its dwellers.
The historic castle will surely take you back in time.
10. The Royal Ontario Museum
The Royal Ontario Museum has one of the world's largest arrays of Natural History and Culture on display. The museum houses over six million artifacts that attract people who are just fascinated.
The museum holds an astonishing collection of Chinese objects in Chinese history. There are Totem Poles, symbols, paintings, and many more artifacts relating to Canadian history.
There is also a collection of Korean Art. The Royal Ontario Museum also has a comprehensive collection of gems, stones, meteorites, and other minerals. 
Then there are specimens of bats, spiders, birds, and other animals.
If you love history, culture, or biology, this is one of the best things to do in Toronto.
11. MZTV Museum of TV and Archive
How about a chronological, historical tour of TVs? You might get a chance to see the TV that your forefathers had!
The MZTV Museum has an astounding collection of televisions and related objects. You can watch every kind of TV. The museum has an impressive array of the 1920s to 1970s. The website of the museum gives an online tour of the museum.
The tour lasts for about two hours, and you learn a lot about the evolution of TV and even about its inventors. If you like to learn about the development of things, this is one of the best things to do in Toronto.
12. CN Tower
A visit to the CN Tower is simply mandatory for any tourist. It is one of the best things to do in Toronto.
This tower is a spectacular achievement of Canadian architecture. The observation and communication tower provides a breathtaking view of Toronto during the day and at night.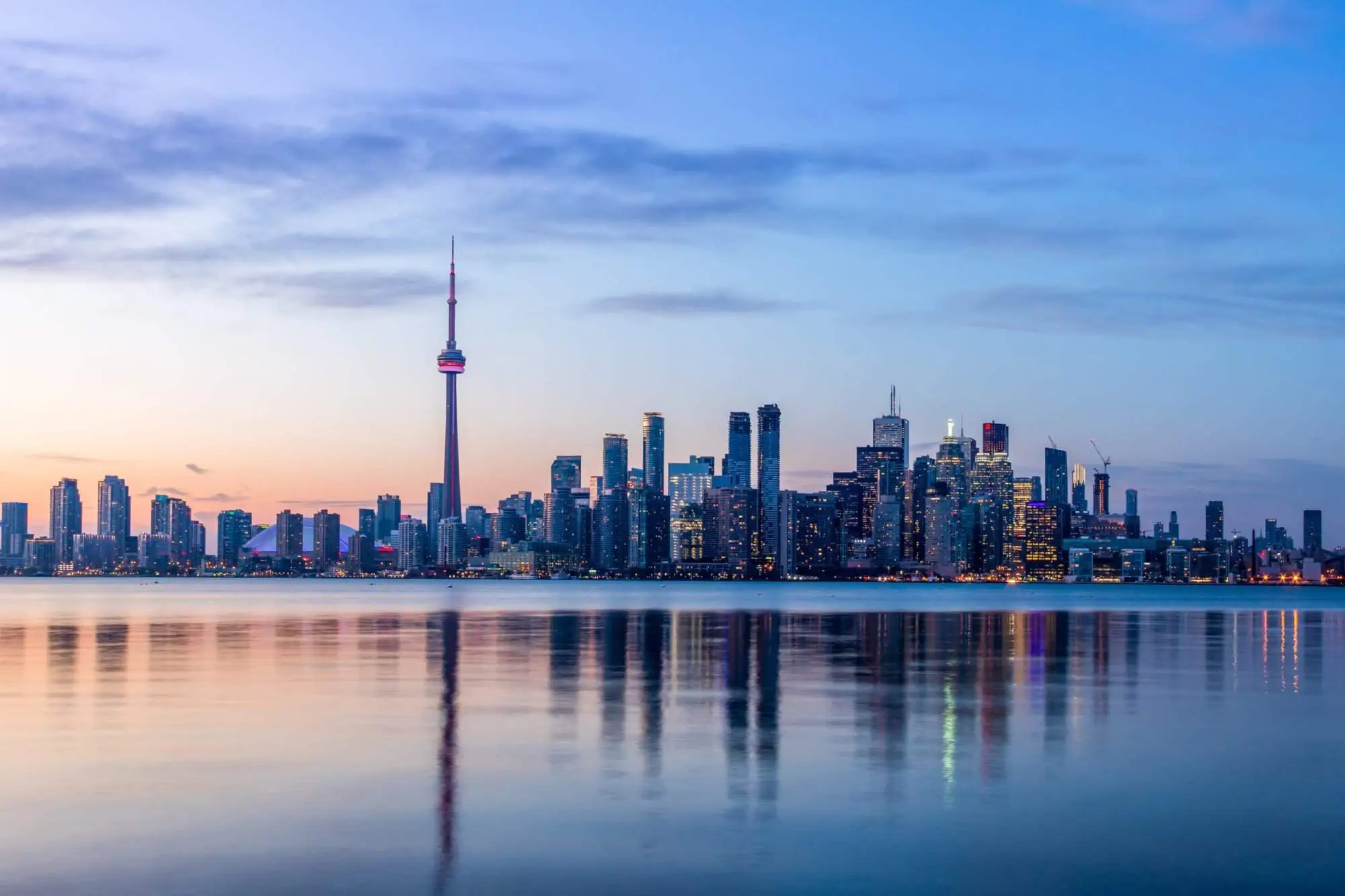 Skypod is another attraction here. You can take a 360 view of the city's skyline!
The glass floor beneath your feet is just cool. You can see the city below you. The CN tower has also installed a new night light system.
Here are the top 10 reasons why you should visit the CN Tower.
13. Axe Throwing
Every normal person has visited a bowling alley and tossed some balls around. But you can go beyond that and throw an axe! Toronto has several places where they have axe-throwing ranges and also knife-throwing ranges. 
If you are interested in axe throwing, you should check out the best axe-throwing sites in Toronto. Try axe throwing for those with a sporty, competitive spirit. 
Nothing better than flinging a good old axe around to get your adrenaline rushing. One of the several cool things to do in Toronto.
14. Graffiti Alley
Just like we said, Toronto is very tasteful regarding art. Art museums are cool, but Graffiti alleys are even cooler! And the art here ranges from famous old paintings and modern art to cool Graffiti.
Many incredible street artists have contributed to the rise of Graffiti alley. The imagination and creativity of the artists will amaze you. The colourful lane is situated amid the bustling Chinatown. 
This is a good place for some photography. Its photos taken here would look cool on your snap stories and an Instagram feed, and who knows, you may get bitten by a radioactive spider-like spiderman from 'Into the Spiderverse' did.
15. Film Festivals
For the movie maniacs who have watched all the movies that we don't even know the names of, here's the real treat! Toronto hosts some of the biggest film festivals.
There are lectures, screenings, and discussions—the festival screens the most popular movies from several countries. 
Also, the Toronto International Film Festival is the largest in the city. Here is a list of all the film festivals in Toronto.
Closing Thoughts
So, this was our list of some of the best things to do in Toronto. There are several more activities to suit your mood and taste. 
Also, Toronto is a place that can only be explored after a day or two. There are many more attractions like the Hockey Hall of Fame, Lake Ontario, Toronto Islands, and some wineries.
If you want to go on a more prideful day trip, then we highly recommend; Ontario science center, Toronto zoo, downtown Toronto food market,  rogers centre, the national historic site, and black creek pioneer village, and if you are visiting for a casual outing, then the standard attraction would suit you more like; Toronto attractions, art galleries, amusement park, food tour or distillery district.
You can also go for outdoor picnics as there are many refreshing picnic areas in the city. Learn about some of the best things about Canada. 
Have you ever visited Toronto? If you did, do share your experience with us! We hope this article was informative and helpful. Based on your adventures, comment on some of the best things to do in Canada.