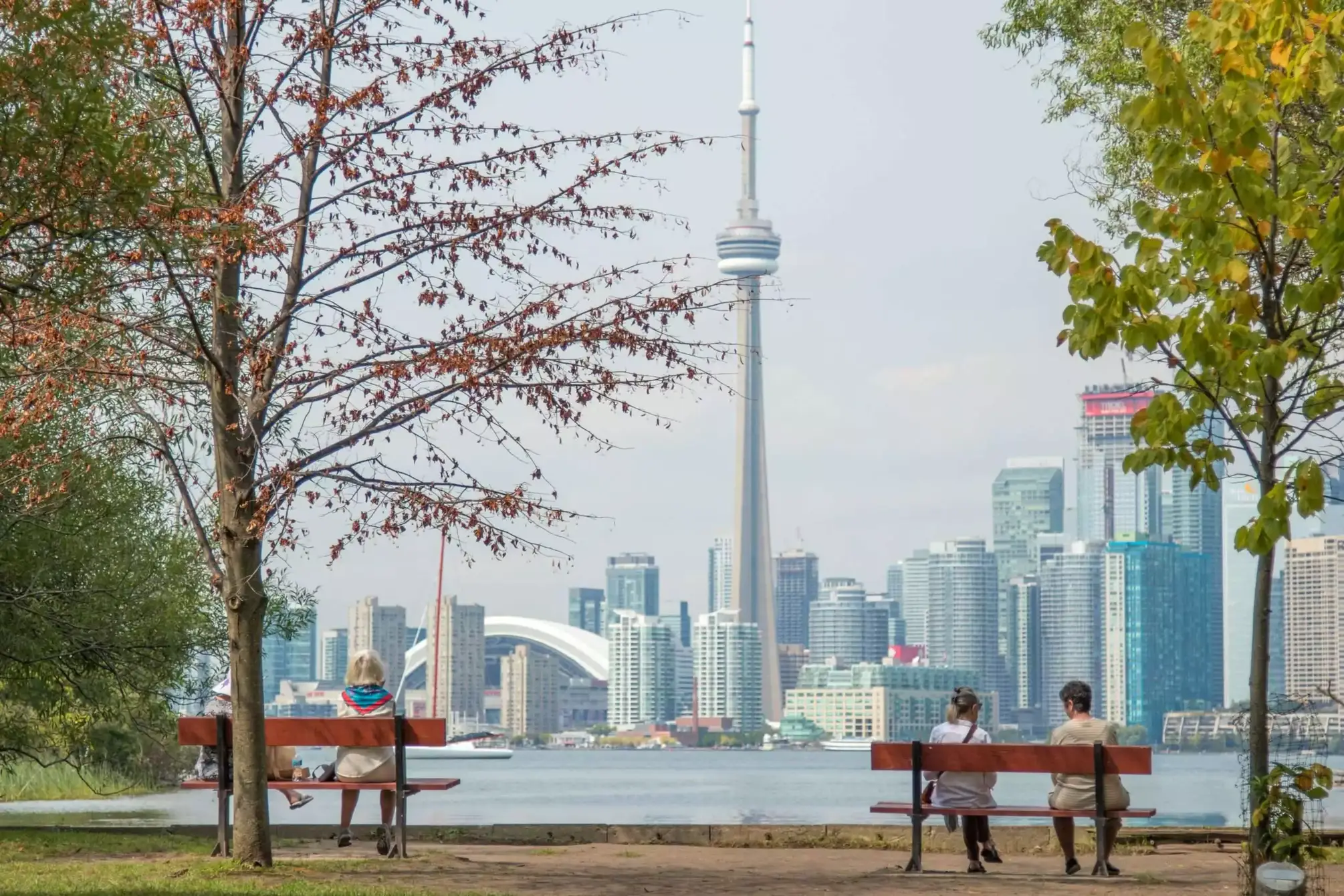 The East Central Canadian province Ontario is known for the world-famous Niagara Falls. It is one of the populous provinces of Canada that offers year-round tourist activities.
Apart from Vancouver, Toronto, and Ottawa, it has some beautiful small towns miles away from urban revelry. Almonte, Elora, Paris, and Picton are some quiet and lovely places that attract tourists.
Lake Ontario, Lake Superior, Lake Huron, and Lake Erie are the most loved places for fishing, swimming, and perpetual water. Ottawa River, which is the chief tributary of St. Lawrence River, keeps the historical heritage of Ontario.
A series of parks at the outskirts of Ontario provides fishing, camping, hiking, and other recreational activities. These parks are known for world-class amenities.
Follow the Top 10 Best Trek Canada Guide to explore Trekking in Canada.
Let's See What the 10 Epic Road Trip Ontario Attractions Have for You!
1. Road Trip Ontario: Museums
You can plan a particular theme-based road trip. How about exploring Ontario's historical monuments and museums through a road trip?
Ontario has nearly 700 museums and heritage sites of historical importance. Royal Ontario Museum, Canadian War Museum, Diefenbunker Museum, Dundurn Castle, Fort Henry National Historic Site, and others offer wider opportunities for tourists.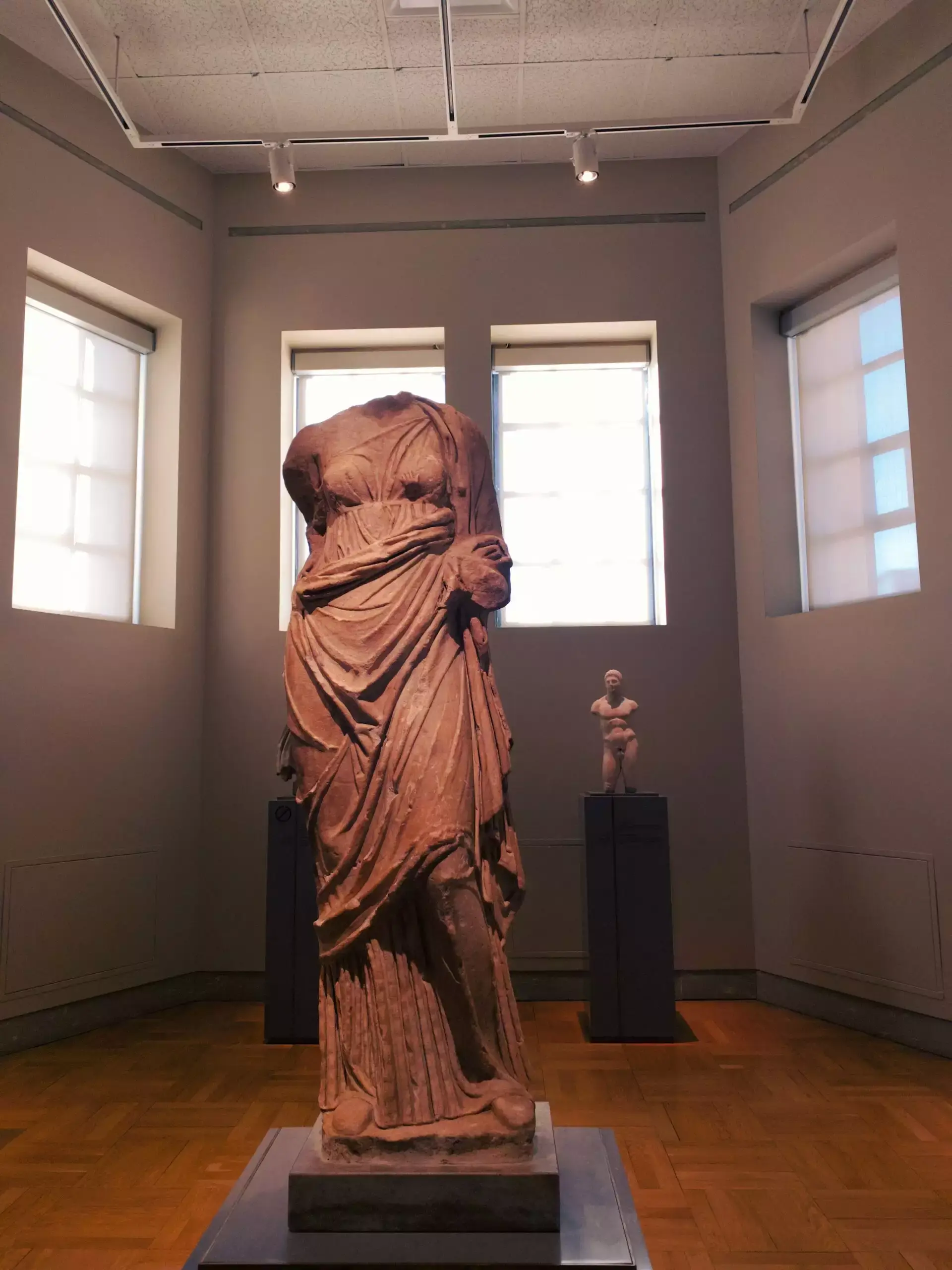 Some famous Ontario museums and historical sites are:
(i) The National Gallery of Canada- Ottawa exhibits world-famous Canadian art. It is situated near Byward market.
(ii) Canadian Museum of History- Gatineau is the best place to explore the 1000 years of Canadian history. It also has the world's largest collection of totem poles.
(iii) Old Stone Mill National Historic Site- Delta interprets the evolution of milling technology. Its historic buildings preserve the 200 years old legacy of the region.
(iv) Murney Tower National Historic Site- Kingston shows the Canadian defense techniques during the old days. You can also learn about family life near Martello Tower.
(v) Glanmore National Historic Site – Picton is renowned for its 2nd Empire architecture. It consists of some beautiful artifacts from the Couldery Collection.
2. Road Trip Ontario: Niagara Falls
Located in the namesake city, Niagra Falls, Ontario, Niagara attracts more than 12 million tourists annually.
The city is known as the World's Honeymoon Capital. It has a lot of surprises for you during the road trip to Ontario.
The three separate falls: the American Falls, the Horseshoe Falls, and Bridal Veil Falls, create the Niagara Falls. The world's largest freshwater system, the Great Lakes, is the perpetual source of the 8th Wonder.
The experience of watching the green water falling from 170 feet is exciting and memorable. The mist creates a flimsy atmosphere of perpetuity.
You have a lot of recreation activities to do in Niagra Falls. Some of the exciting attractions are:
Niagara Skywheel
Skylon Tower
Wildplay Zipline
Water Parks
Spas
Niagara Falls History Museum is another place to explore Canada's magnificent history. It is Canada's oldest museum that interests people of all age groups.
3. Road Trip Ontario: Niagara On The Lake
A 20-minute ride from Niagara Falls, Niagara on the Lake resides on the shores of Lake Ontario. It is a town in southern Ontario known for its wineries and Shaw Festival.
Shaw Festival is dedicated to the works and life of legendary author George Bernard Shaw. It is a two-way theatre where people gather to explore the masterpieces of Shaw's theatrical expression.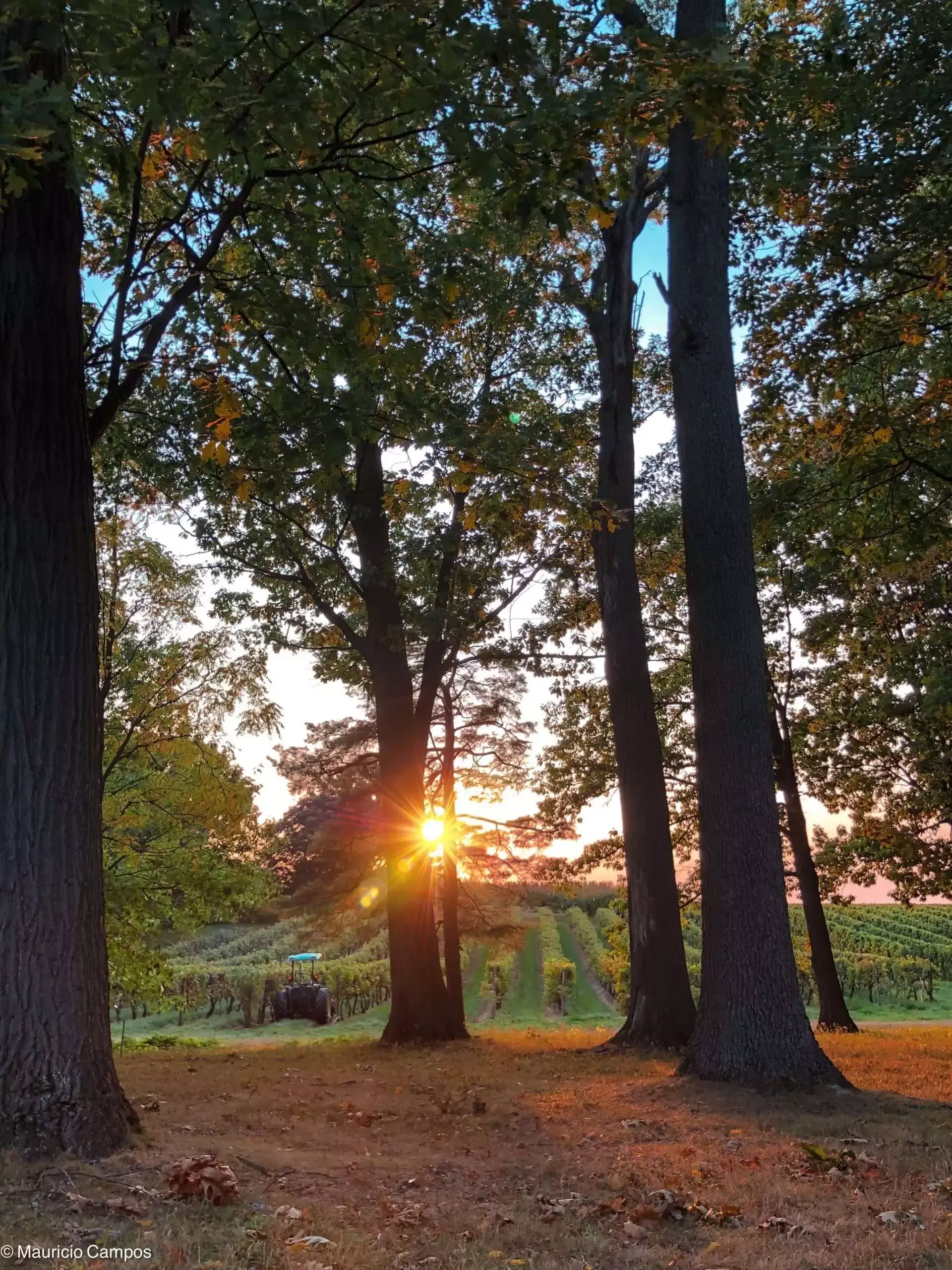 The greenery and floral beauty catch your attention when you reach this town. Vineyards and wineries with 19th-century buildings also create a memorable tourist experience.
Fort George National Historic Site, built by British Army to combat American Forces during the war, demonstrates Canadian endurance. Butterfly Conservatory and Rainbow International Bridge are also worth seeing.
4. Road Trip Ontario: Algonquin Park
Algonquin Provincial Park is the largest park in Ontario Park System. It is situated in southeastern Ontario and is famous for its lakes, forests, and camping activities.
It has exotic fauna with moose, common loons, and bears. The large Lake of Two Rivers area offers the best canoe camping facilities.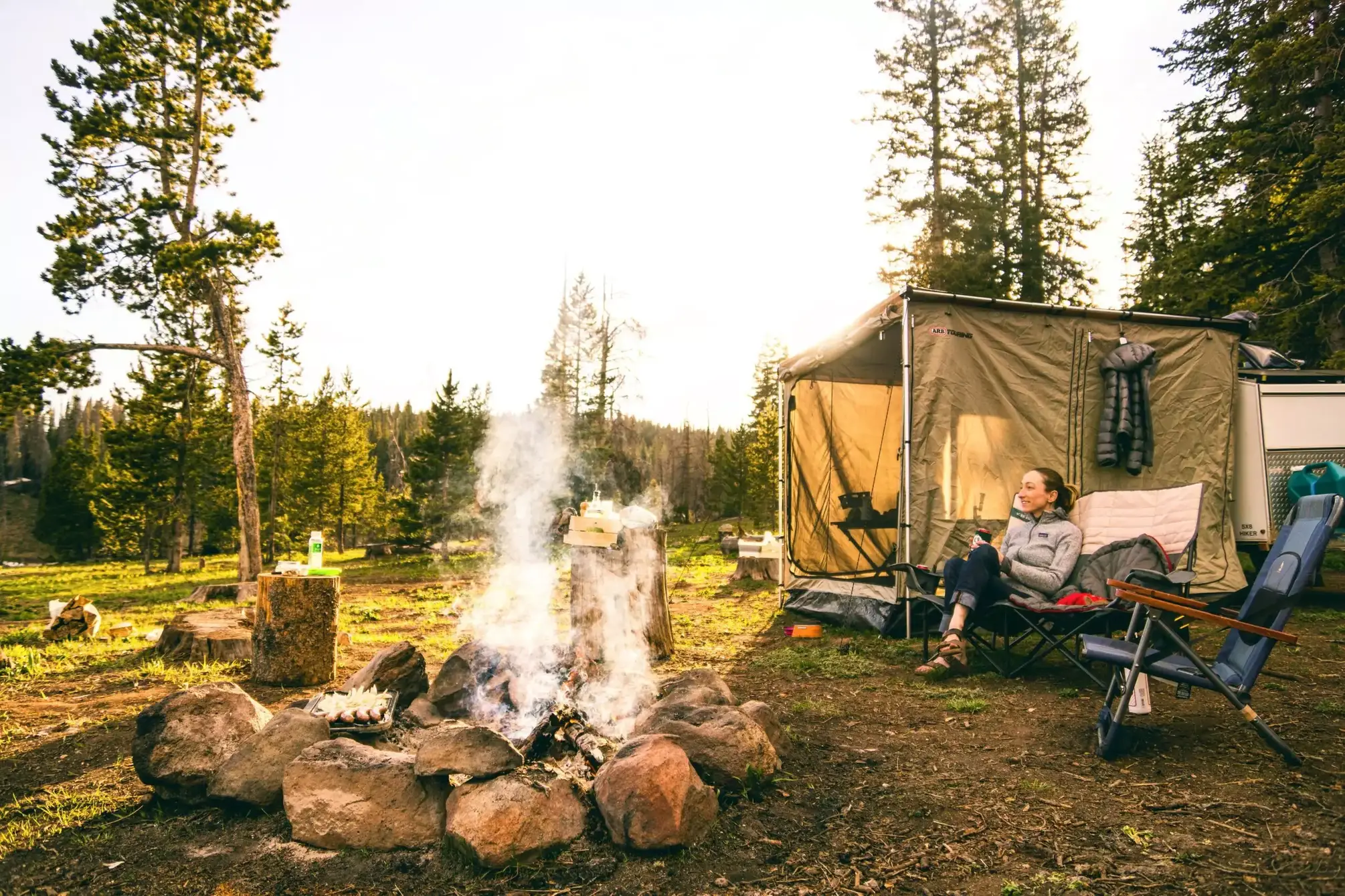 Rapids Trail and Barron Canyon Trail are two hiking attractions of the park. You can also enjoy swimming, biking, boating, skiing, snowmobiling, and various other recreational activities.
Just a 3-hour drive from Ottawa takes you to the wilderness of Ontario at Algonquin Park. Another attraction, The Algonquin Logging Museum, features a 1.3 km trail and the history of logging in Canada.
5. Road Trip Ontario: 100 Waterfalls Trail
Hamilton in Ontario is known as the Waterfall Capital of the World, which is less than an hour's ride from Niagara Falls.
It has more than 100 waterfalls and is recognized as the best place for waterfall adventure. You will find different types of trails from the staircase to the ledge and cascade to the plunge.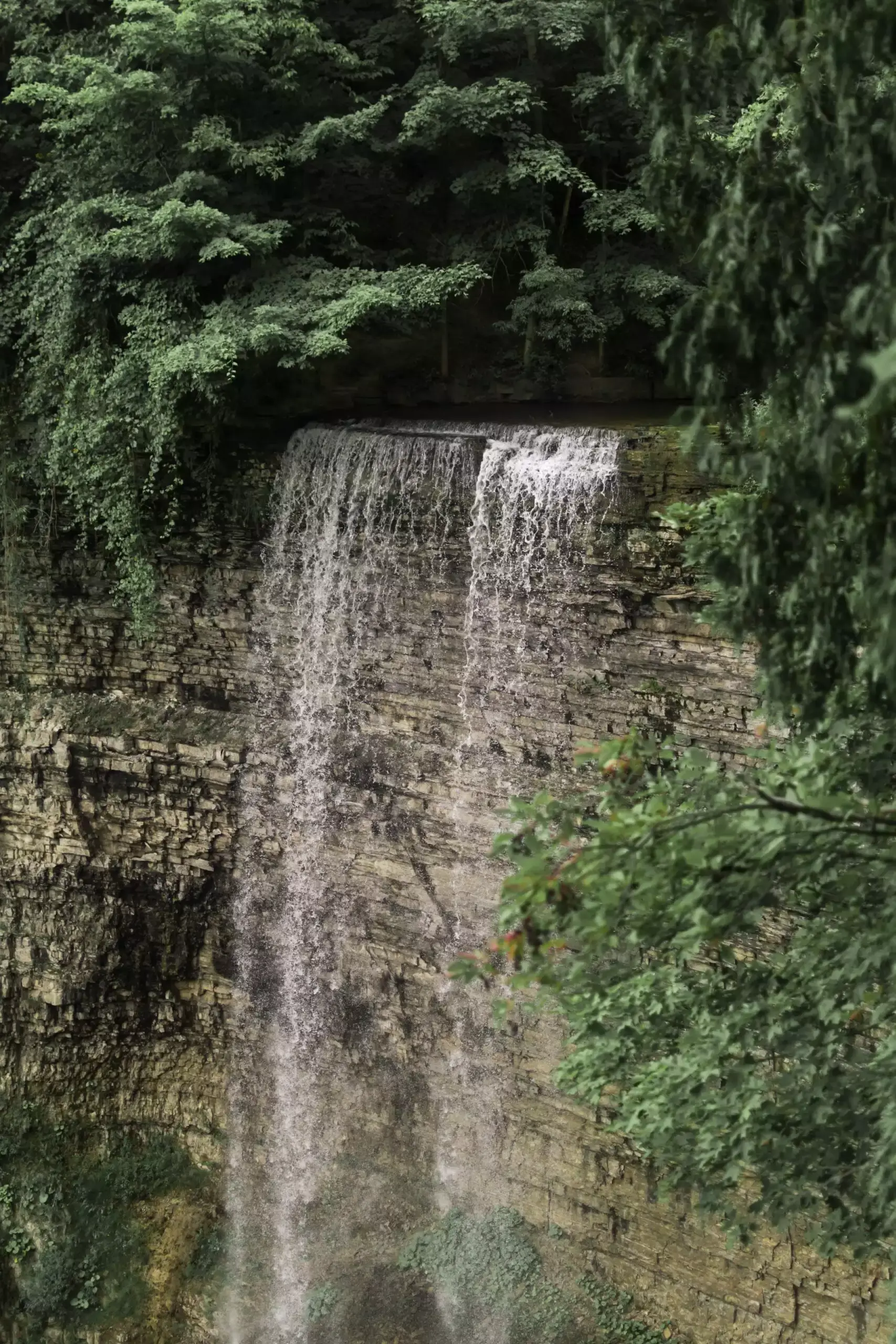 All the waterfalls come under the UNESCO world biosphere site. You can reach Hamilton's Waterfall Trail park area easily through your car. The hiking trails are easily accessible, and you need to follow the map and marking for hassle-free hiking.
It is 4.5 km long with a medium difficulty level. It remains open in the spring, summer, and fall seasons.
Along with walking and hiking, you can enjoy other waterfall adventures. Bruce Trail runs along with Waterfall Trails which is another hiking attraction in road trip Ontario.
6. Road Trip Ontario: Killarney Provincial Park
It is another provincial park in Ontario surrounding a vast area of mountains, wetlands, and forests. It is suitable for camping and other recreational activities.
George Lake Campground is the most visited campsite in this park. It is divided into several sections, providing an exotic camping experience in the wilderness with world-class amenities.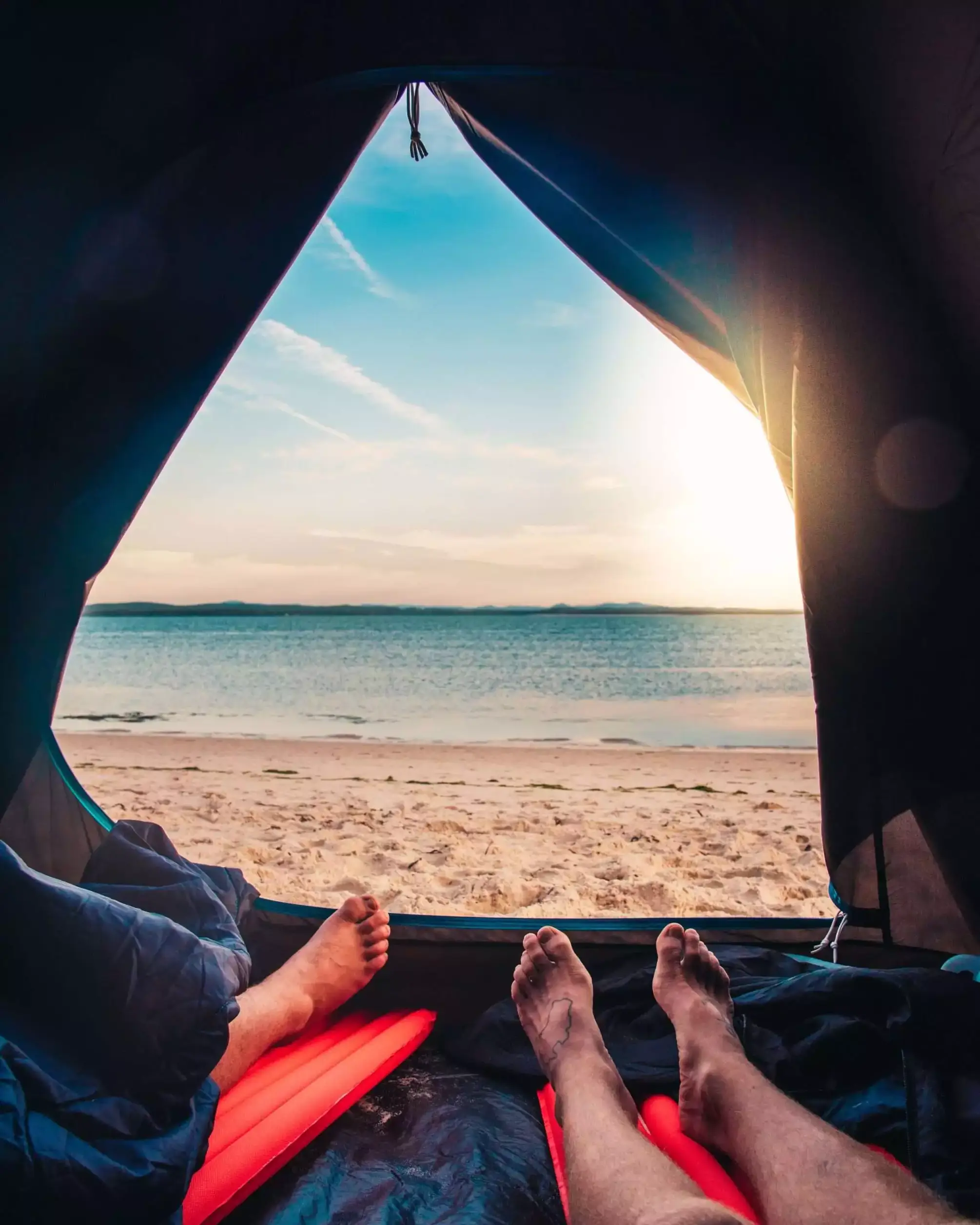 Some camping sites are close to beaches that offer canoeing and kayaking experience. You can also enjoy hiking at  La Cloche Silhouette Trail on your memorable Ontario road trip.
Killarney Provincial Park is spread across an area of 645 square kilometers. Georgian Bay Coast and La Cloche Mountains are two iconic attractions of the park.
7. Road Trip Ontario: Thousand Islands
Another geographical wonder of Ontario is the Thousand Islands. More than 1800 islands in the St. Lawrence River collaboratively form Thousand Islands.
It is the best destination for your road trip to Ontario for historical importance. Once an important place for the 19th-century elite, it has become an outdoor activities hub today.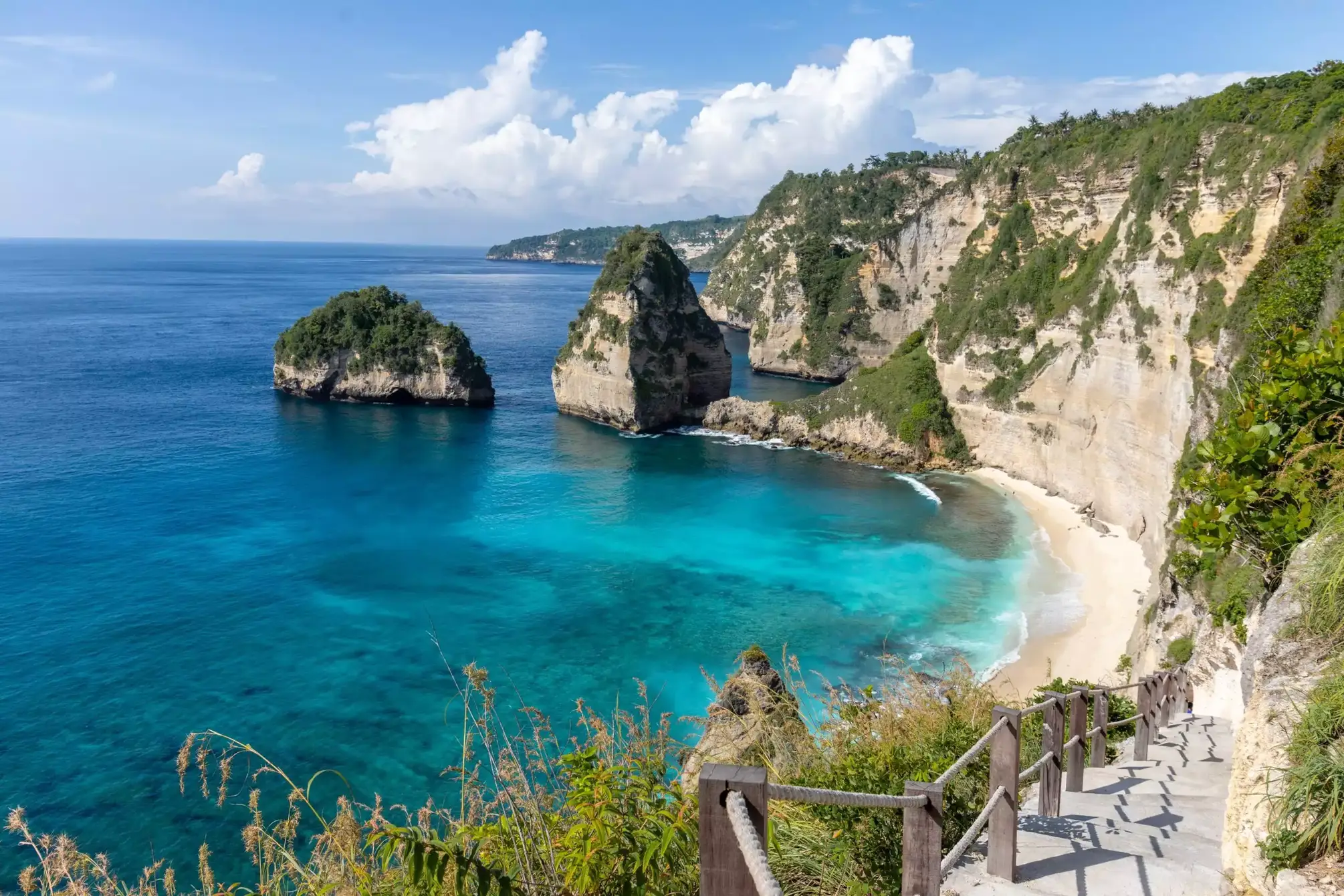 It is located on the New York State and southeastern Ontario border. You can enjoy the following activities in Thousand Islands:
Sandy beaches with white sand for exquisite water activities.
Shoreline campsites for the best camping experience.
Wooded trails for hiking.
Playgrounds and Picnic areas.
Antique Boat Museum for aspiring sailors and boating enthusiasts.
Thousand Islands National Park is another attraction for camping and hiking. It provides an opportunity to observe the wildlife in close interaction.
It offers you a boating facility in the St. Lawrence River to explore historic estates. Fishing, birdwatching, windsurfing, picnicking, and canoeing are some activities you can enjoy here.
8. Road Trip Ontario: Bruce Peninsula
Between Georgian Bay and Lake Huron lies the Bruce Peninsula. It is located in Southwestern Ontario with a remarkable forest area.
It hosts some of the oldest North American trees with a variety of birds and animals. Barred owls, migrating birds, black bears, and rattlesnakes are found in this peninsula.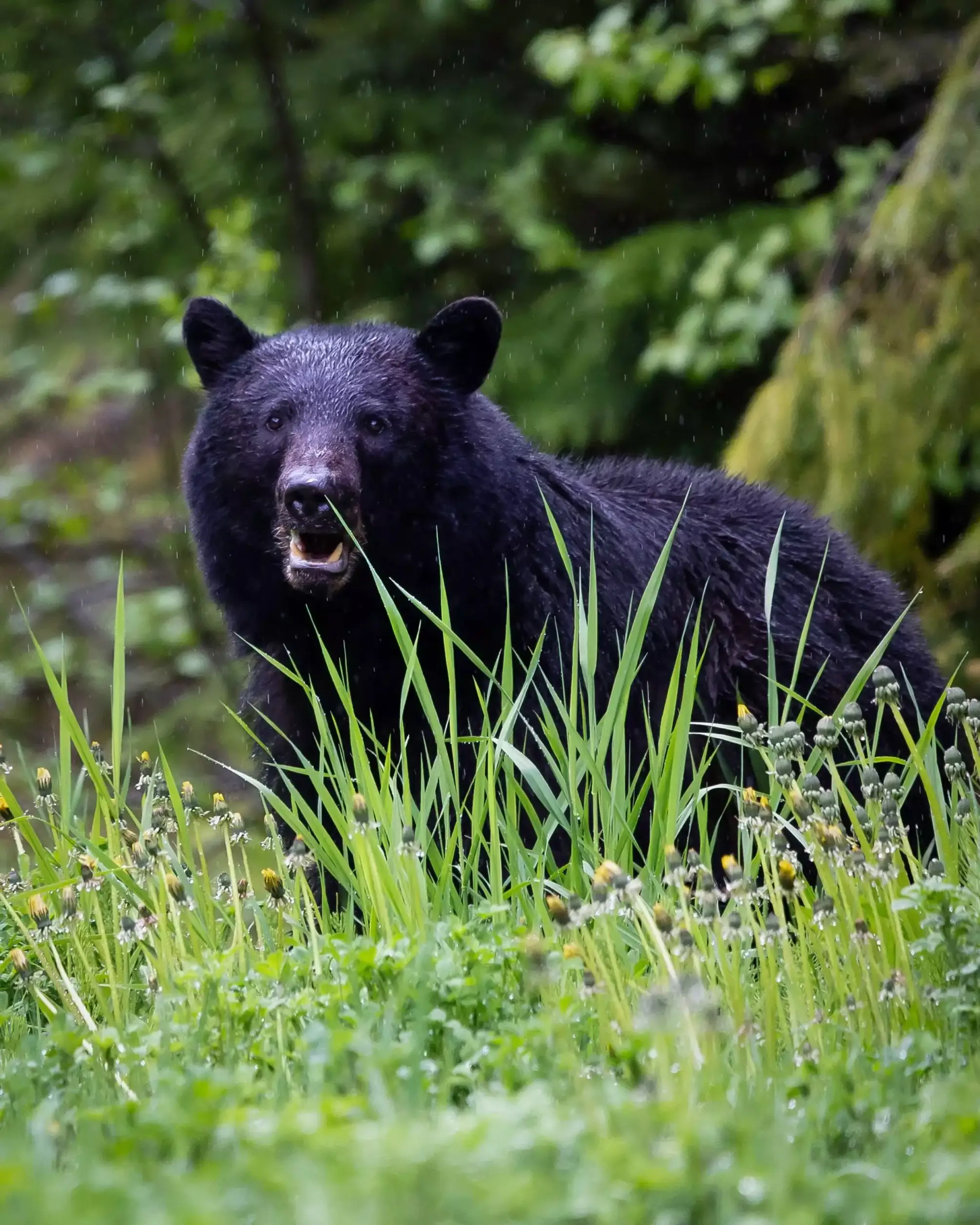 Bruce Peninsula National Park holds the diverse wildlife of this peninsula. The lakeshores and dense forests attract visitors of all ages.
Your body finds comfort after a long road trip to Ontario at Singing Sand Beach's warm water. Yurt camping is the best choice to relax in the wilderness.
9. Road Trip Ontario: Tobermory
Just south of Bruce Peninsula National Park, Tobermory welcomes you with 19th-century lighthouses and several diving sites. It is a harbor village on the Bruce Peninsula known as Fresh Water Scuba Diving Capital of The World.
Bruce Trail that crosses Tobermory offers an exotic hiking experience in the peninsula. Diving and snorkeling in the crystal clear water will refresh you and provide you with a zeal for exploration.
Art lovers will love to visit Circle Arts Gallery and Golden Gallery at Tobermory. St. Edmunds Bruce Peninsula Museum displays the marine history and culture of the peninsula with some fascinating artifacts.
The idea of diving in the perpetual water to see a shipwreck is possible in Tobermory. It is the main tourist attraction for visitors who reach this peninsula in search of the ultimate adventure.
10. Road Trip Ontario: Prince Edward County
Artists, entrepreneurs, farmers, and winemakers created Prince Edward County: an island in Lake Ontario. It is renowned for art, food, and matchless natural beauty.
Its environment reminds you of the true pastoral life where life is calm and relaxed.  It is a heaven for birdwatchers, beachgoers, and food lovers.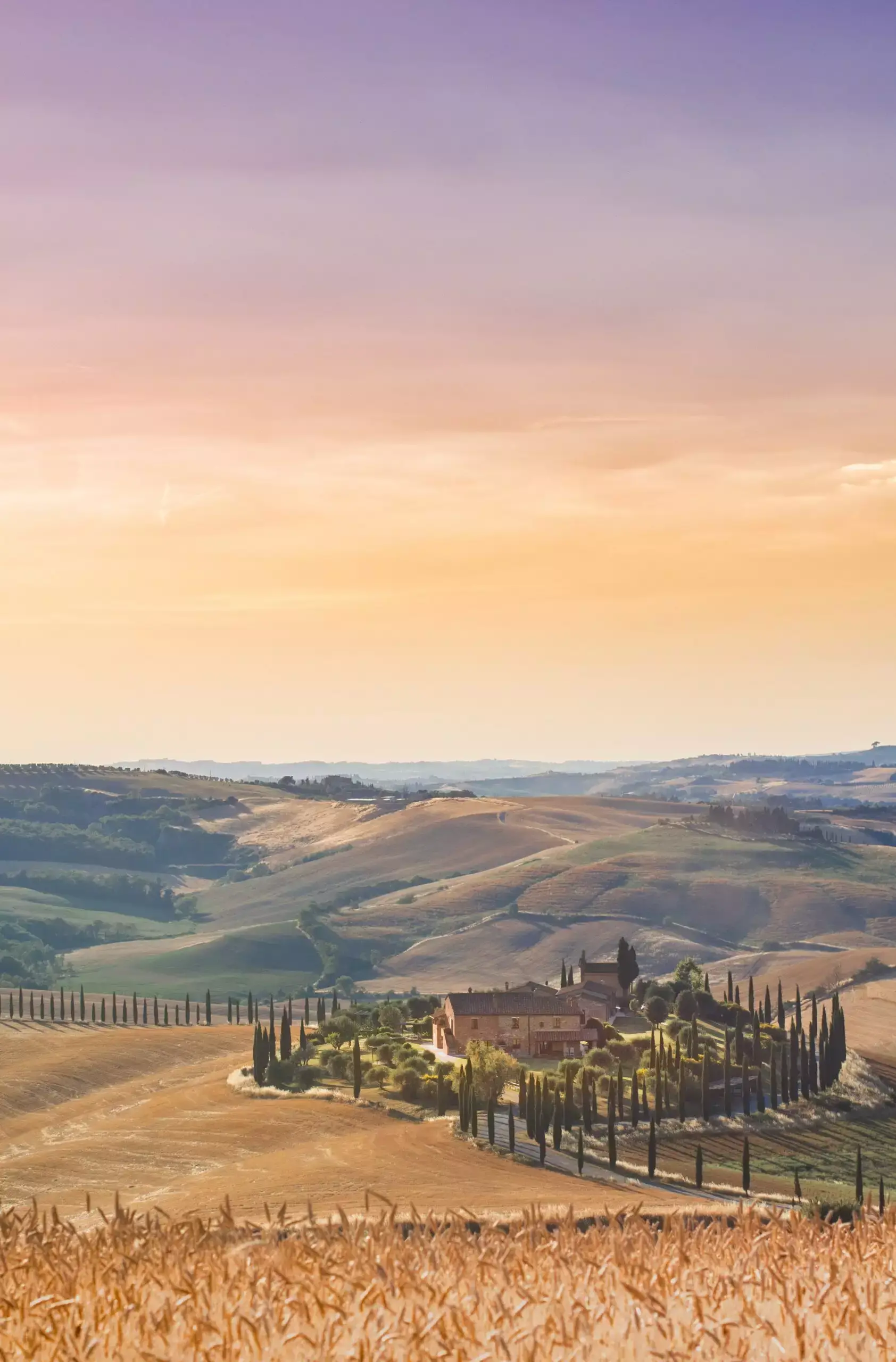 Vineyards and Wineries remain open round the year. Bay shore views and starry nights have the power to seize your attention with a comfortable stay.
Sandbanks Provincial Park, Picton offers you to witness the world's largest bay mouth barrier dune formation in Lake Ontario. This provincial park is a bird migration destination.
The walking trails offer visitors a close interaction with the wetland wildlife. Birding, canoeing, fishing, biking, and birdwatching are some loved attractions.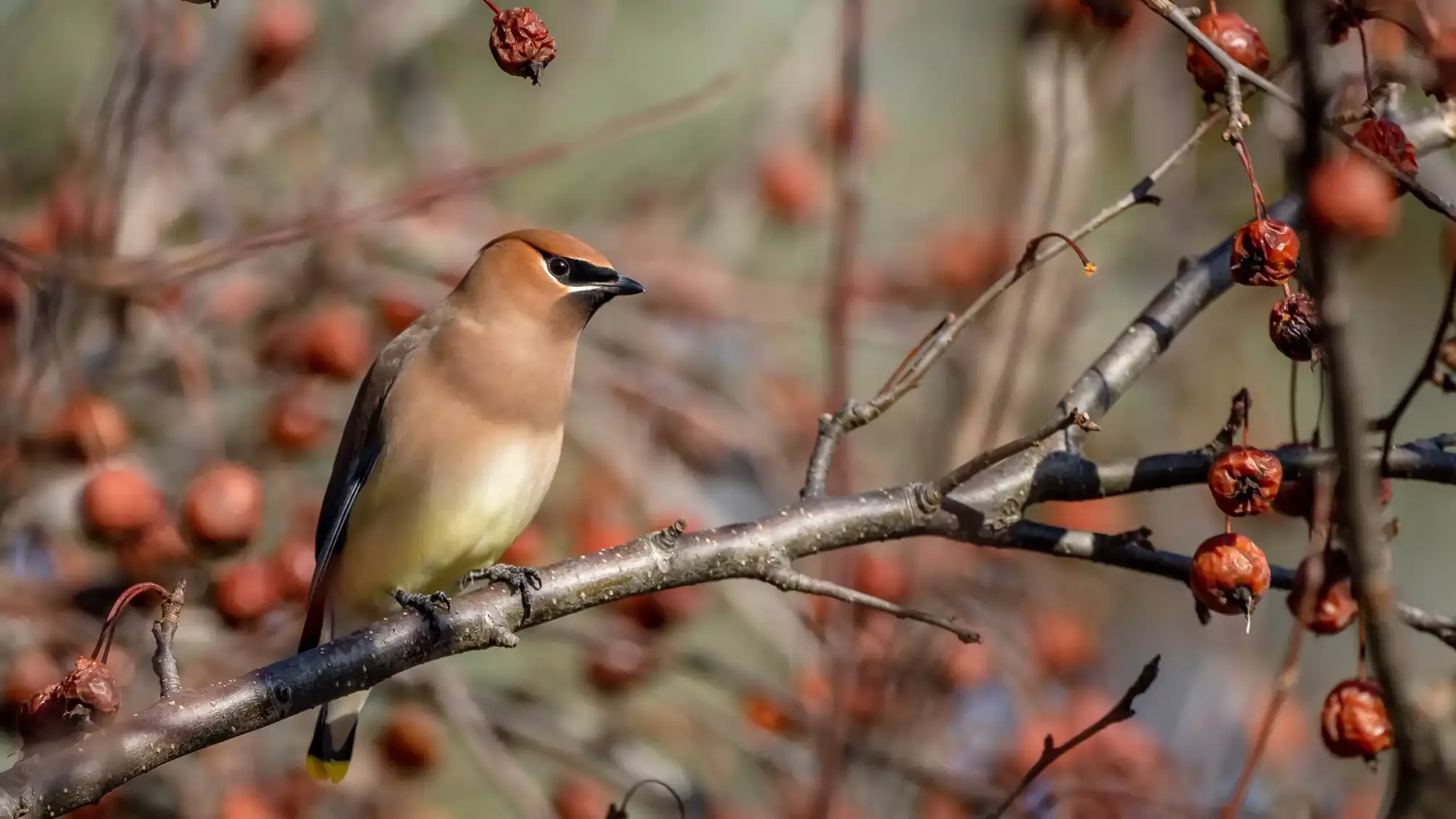 Ontario has so many things to offer for your road trip. Make a plan to Road Trip Ontario to explore some memorable attractions of this versatile province.
As an Amazon Associate, Icy Canada earns from qualifying purchases.
Auto Amazon Links: No products found.
Auto Amazon Links: No products found.