Here is your best guide for the 9 Best Bakery in Toronto for you!
What can be better than the aroma of freshly baked bread- out of the oven and dripping hot chocolate on entering any shop. If this is your favorite fragrance, then bakeries are your happy place. Toronto might be the biggest bid in the sector of bakeries, and the people of Toronto are the luckiest to have been living here. The neighborhood is packed with many bakeries, and it becomes tough to choose where to eat your treats.
And With the globe coming to rest on the arrival of a pandemic, people have constantly been trying to find new ideas to pass their leisure time and make the lockdown more effective.
One such hobby which has been developed in every household is Baking. Some are still doing it from their homes, and some have transformed into full-fledged businesses.
On this note, let us take a look at the best bakery in Toronto, which are sure to allure you out of your senses.
For all the sweet tooths of Toronto, here is your go-to guide on the best bakery in Toronto. Pick the best for your next stress-free day.
1. Blackbird Baking Co.
Hands down! Blackbird baking Bakery is the one that tops the list of the best bakery in Toronto. Located in two main locations of Kensington market and Riverside, this bakery has been striving to keep up its reputation in the industry for a decade. Local ingredients are used for baking the pastries, and bread loaves are hand-crafted with love.
Blackbird Bakery Co. was the first Canadian bakery included in Belgium's sourdough library. The owner of this bakery comes from a family of bakers. They have been in the business for four generations.
And that is where Toronto's best sourdough bread taste comes from. Sourdough gets its name from the stable culture of microorganisms they allow in the bread, which causes a slightly sour taste. They also sell delicious sandwiches, pastry, croissants, lemon tarts.
Because of Pandemic, the Blackbird baking bakery has started a home-delivery service, and you can also find their baked goods in the local market. This is also one of the reasons why this is one of the best bakery in Toronto.
Location- 635 Queen street East Unit and 172 Baldwin Street
2. Bunner's Bakeshop
Gone are the days where one could not have imagined delicious baked goods without animal products- dairy and gluten.  The go-to shop for people with dietary restrictions, Bunner's bakery bakes its goodies gluten-free and 100% vegan. And you would not even notice the absence of egg or glutens.
Bunner's Bakeshop is run by couple duo Ashley Witting and Kevin MacAllister. Butter tarts here are very much appreciated. Gypsy Cookies are the bakery's bestseller. Go have cinnamon buns and cinnamon rolls of Bunner's, a good time in the morning when they are baked fresh out of the oven. They also offer dairy-free cupcakes, pastries, doughnuts, raspberry squares, and more.
Bunner's also offers custom orders of cakes with creative flavors and gluten-free like Vanilla bean, Bourbon pear, and famously called Best Chocolate cake ever. Bunner's runs its services at two locations in Toronto- Kensington market and Dundas west.
Location- 1134 Dundas Street West and 244 Augusta Avenue.
3. Forno Cultura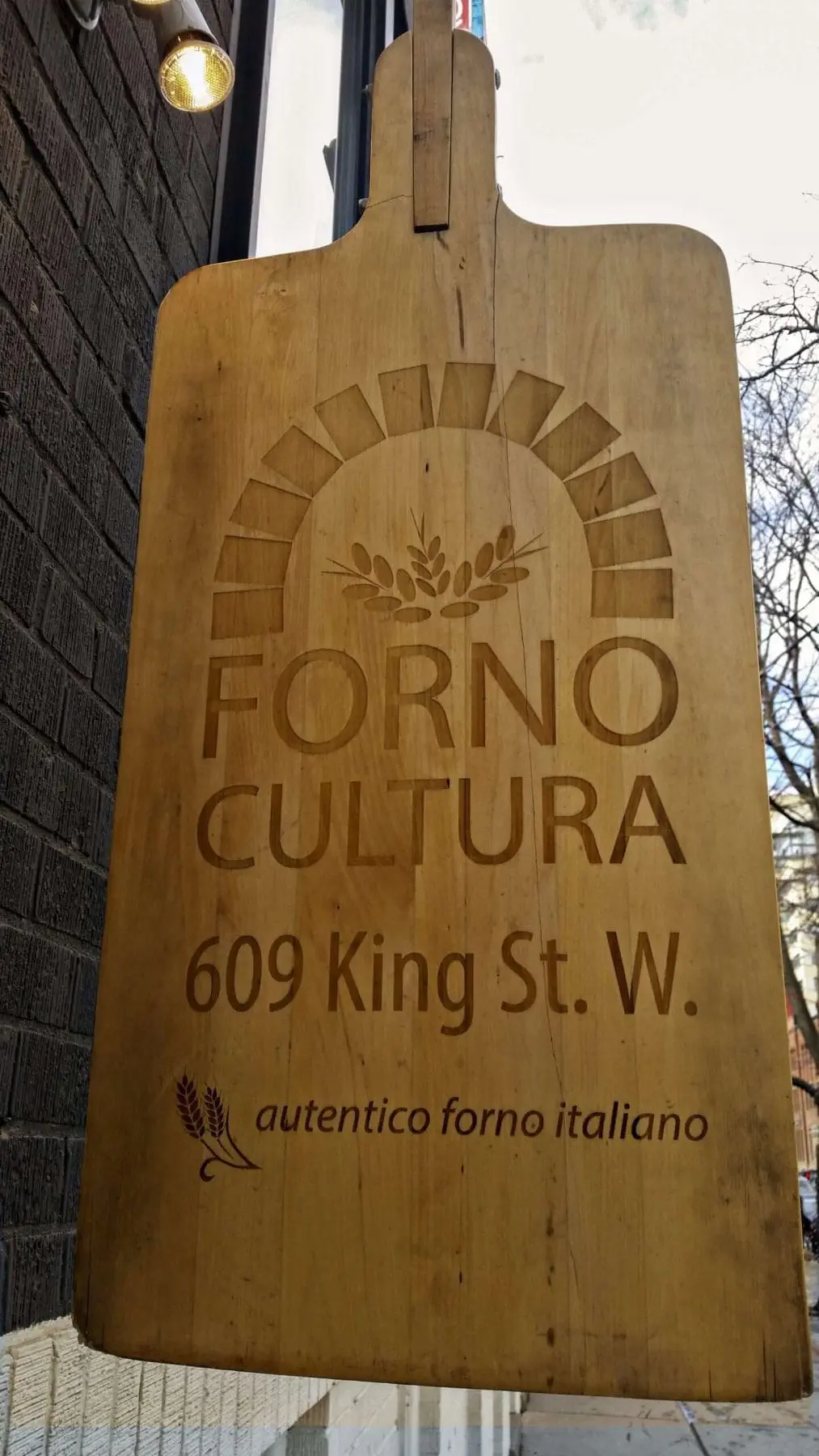 Close your eyes, imagine a delicate pastry filled with creamy custard, powdered with sugar and the top layer of crispy dough. How does that sound, mouth-watering enough! This already brings the bakery into the list of the best bakery in Toronto. Head over to Forno Cultura to cherish this amazing dessert.
Half Italian bakeshop, Half production house, Forno Cultura have a wide selection of flavored loaves of bread and delicious pastries. Owned by Andrea Mastrandrea, the bakery aims to make the generation taste the age-old recipes.
The owner here guarantees no artificial flavors added to any baked goods. He uses ancient grains and ingredients which are imported exclusively from Italy.
Forno Cultura is constantly trying to push its taste boundaries and to satisfy the tastebuds of Toronto. As this was launched just a few months back, they don't have any facility to sit and eat or enjoy coffee. The bread from this bakery is handmade and baked fresh. Hopefully, will implement it in the near future.
Location- 609 King St W, Toronto.
4. Le Gourmand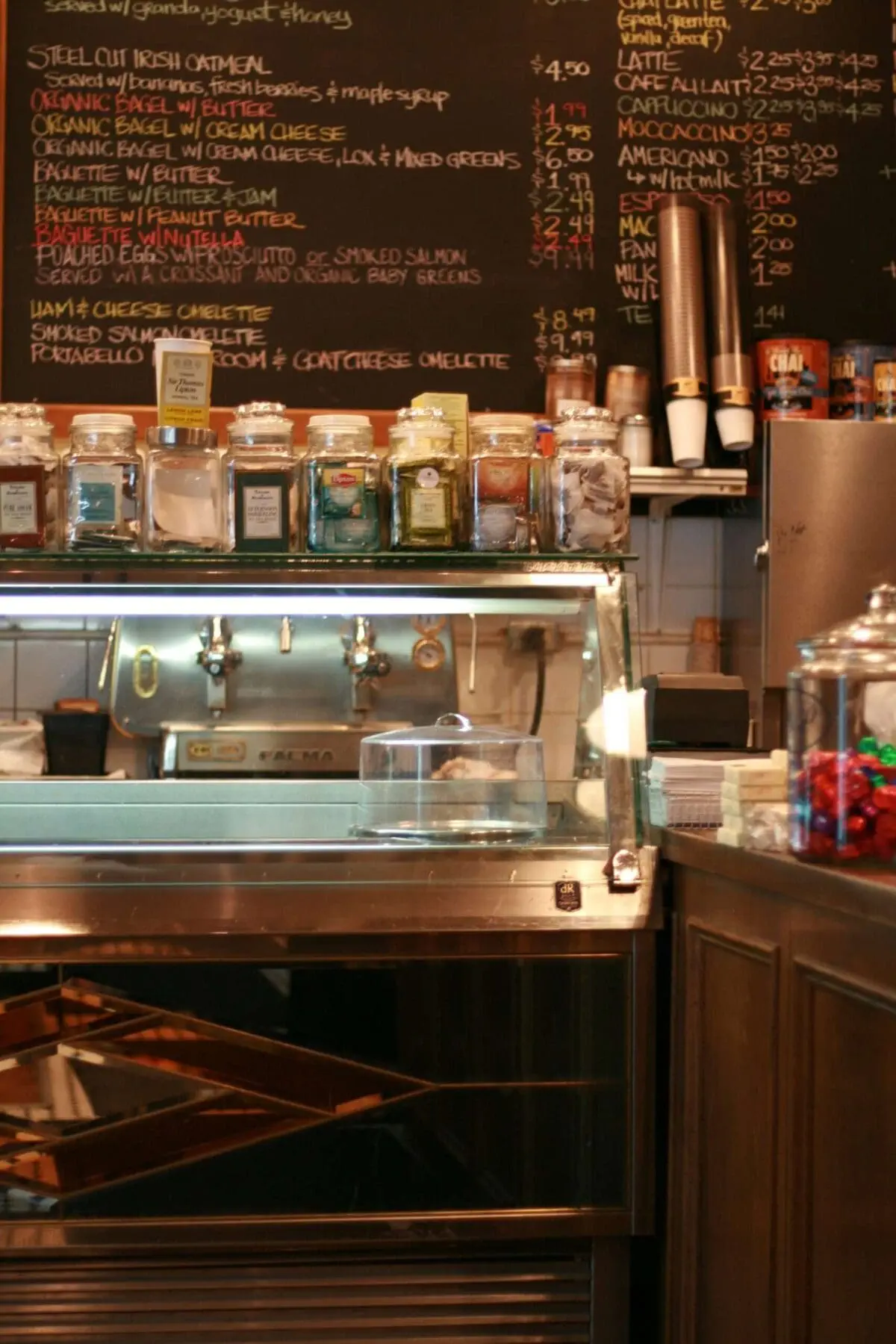 You just took a step out of the office, had a hectic day. Reward yourself with the best chocolate chip cookies in the town. They are sure to blow your worries away. Le Gourmand- The French cafe is famous in Toronto for its cookies. That one cookie is enough to add Le Gourmand to our best bakery in Toronto. Reach the cafe to relish warm, crisp, delicate yet delicious chocolate chip cookies. Taking inspiration from grand cafes in Europe, this bakery has set up its base in 2002 in Toronto.
The bakery treats its customers with pain au chocolat, which recently was added to the favorite list of the people of Toronto. This bakery also serves some delicious croissants, which are crisp on the outside but dripping with chocolate. The menu Along with this, you will also find other French classics on the menu.
Location- 152, Spadina Ave, Toronto
5. BarberShop Patisserie
One thing lockdown has taught us is to support small businesses. Barbershop Patisserie was launched by Jill barber last November and specializes in Butter tarts, sausage rolls, and much more. This home-based pastry shop has a simple yet delicious menu. Promotions going on in full swing on Social Media.

Barbershop patisserie jill barber was started less on finance and more with her friend's support and confidence. The support was so strong they made it to the list of the best bakery in Toronto. The menu keeps on changing according to the season, making seasonal pies—Pre-order the custom cakes for pick up.
Jill Barber has been working day and night on her small dream, which has put her bakery amongst the best bakeries in Toronto. She still has a long way to go.
Location- 859, College St, Toronto.
6. Sanremo Bakery
The most popular bakery in the area of Etobicoke is this bakery. Being run by three brothers- Edward, Nick, and Robert Buzzo, The Italian bakery has been standing strong in the neighborhood since 1969. Your sweet tooth will surely crave their doughnuts.
They offer coffee, gelato, and other baked goods. A grocery store is also placed here which sells frozen pasta, sausages. Sanremo has also been featured in 'You gotta eat here'- A popular food show.
Sanremo Bakery also has strawberry shortcakes, cannoli, sandwiches, cakes, croissants, macarons, and many more desserts and baked goods on its menu. They have a wide variety of loaves of bread and Vienna.
Location- 374 Royal York Rd, Etobicoke
7. Dough Bakeshop
Located in Danforth Avenue, this bakeshop serves fresh loaf with local grains. Owned by Tracy O' Hara, Dough Bakeshop is their family-run business. You can observe the dessert-making process happening inside the kitchen, making your selection even easier.
Carrot cakes flavors are the favorite here. You will find carrot pieces and chunky seeds in every bite you take. Rich cream and cheese frosting add beauty and taste to the carrot cake.
The Bakery serves Coffee which comes from I Deal. Bring your cup and get a reasonable discount. Some creative ideas like these bring the bakery into the list of Best bakery in Toronto.
Along with sweet tooths, the bakeshop also relishes sandwiches for the people who prefer savory. There is take away available, and also you can eat in the small space designed by the bakery itself. Other food items sold here are cupcakes, bars, and brownies.
Location- 173 Danforth Ave, Toronto
8. Roselle
A French patisserie in the lanes of Toronto. You enter the bakery, and you will find 'Dessert makes you happy.' And they surely abide by that, trying hard to make their customers happy with their baked goods. Stephanie Duong and Bruce lee own Roselle; they earned and learned their Michelin star technique in France.
The baked goods and desserts here are a level above other bakeries in taste and cost, but you won't regret spending some extra bucks after relishing the taste.
Pistachio Honey St Honor- is the lightest sweets in the Toronto market today and is sold by Roselle. The Earl grey cake is the most favorite in the bakery. A layered cake with a strong tea flavor and crispy crust. Customers pay a regular visit to the shop for the cake treats. Another favorite is the turtle tarts. The tarts have chocolate and almonds with caramel flavor.
Location- 108 Dovercourt Road and 362 King Street East.
9. Mashion Bakery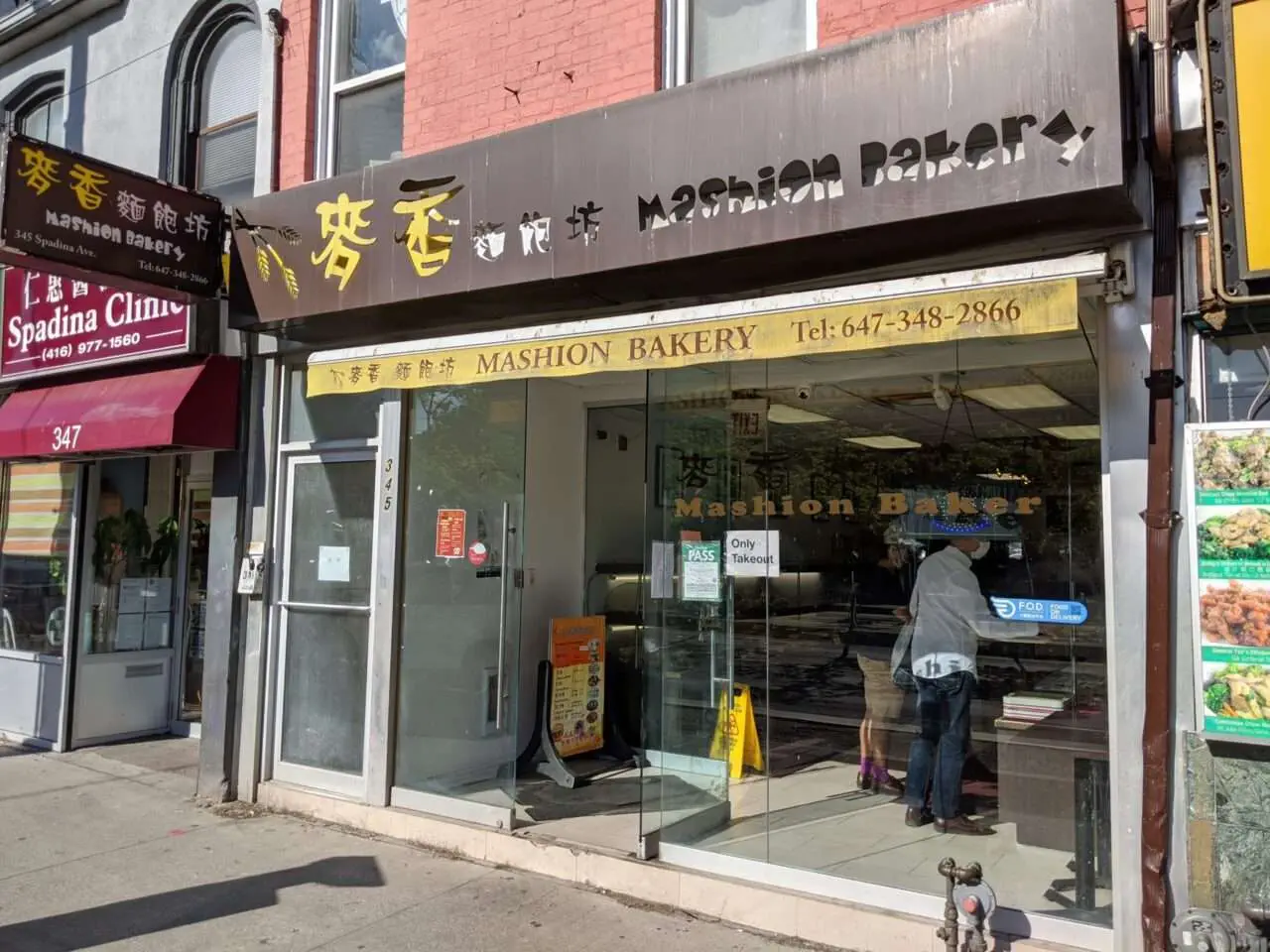 Craving for Chinese baked goodies, head over to Mashion Bakery-A Chinese bakery in Chinatown. Almost all the delicious baked goods here are under a dollar but taste more than that.
Launched in 2011, this kid is new in the business but attracts many loyal customers due to its reasonable pricing and traditional Chinese treats.
Egg tarts, pork buns, blueberry pineapple buns, spring rolls all are Toronto's favorites in this Chinese bakery. They also sell pre-packed Chinese food, loaves of bread, sweets, pies, cakes which are kept ready for pick up. If you want to try something new on the list apart from regulars, Go for sesame balls tough, they make it good.
There are other Chinese bakeries in the area like Ding Dong, but Mashion bakery has been attracting a lot of crowds recently.
Location- 345 Spadina Ave, Toronto.
Apart from these best bakery in Toronto, you can also pay a visit to some bakeries which could not make it to the list of the best bakery in Toronto but are still working to keep their customers happy.
1. Sud Forno
Sud Forno is a cafe and dining bakery. The ground floor will offer you a cafe, where you can or take a parcel. The top floor has a plush dining zone. They have their stores in two different locations near Yonge and Temperance and the other near Queen west.
This bakery also transforms into a cocktail bar for after-hours with a DJ in the background.
Apart from their authentic dishes, they also offer cakes, pastries, bread loaves, pies, sweets, bagels, buns, and many more.
Location- 132 Yonge St, Financial District, Toronto.
2. Bonne Nouvelle
A bakery located in the Little Italy area of Toronto is Bonne Nouvelle. They use Korean Ingredients to make French desserts. The interior is all pink, which will grab your attention in one go.
Run by married couple Soonyoung Choe and Kihoon Kwon, they have worked at famous restaurants like La Liste, Hotel Fouquet, Cafe Pouchkine before setting up a unique bakery in Toronto.
Location- 655 College St, Little Italy, Toronto
3. Tempered Room
Situated in Parkdale, this bakery is famous for patisserie. They make cakes with French pastry techniques and gift them to the customers out of pure love. They don't make any money out of these cakes.
They also offer catering services for Weddings, private dinners, parties, and corporate events.
Location- 1374 Queen West, Parkdale, Toronto.
4. Harbord Village
Harbord bakery situated in Harbord village is a famous Jewish bakery run by the Kosower family.
They are very well known for Challah, gluten-free cakes, baked goods.
Apart from being a bakery, this place is a community gathering place, seasonal meeting place, and meetings.
Location- 115 Harbord Street, Harbord Village, Toronto.
5. Almond Butterfly
Like Bunner's bakeshop, even Almond Butterfly also sells baked goodies which are gluten-free and perfect for your dietary restrictions. One of the few bakeries in Toronto uses dairy-free products but still doesn't compromise with the taste.
Labeled as a cafe, bakery, and bistro- it satisfies your every mood. Strawberry milkshakes and chocolate cookie dough are their favorite flavors to bake the perfect cupcakes.
Premium coffees and melody drinks are also sold here.
Go spend some time with your loved ones in the cafe or bakery or bring the parcel to enjoy the deliciousness in the comfort of your home. Whatever may be the occasion, Toronto's bakeries have you all covered. Some of them have gone dairy products free and are also following your strict diet schedule along with you, and others are trying to turn vegan with the ongoing trend.
Keeping in mind the covid-19 terms, the bakeries maintain perfect hygiene and safety to stay loyal to the customers.
Next time you happen to visit Toronto, do not forget to stop at any of these famous best bakery in Toronto. Whatever your cravings are, they are sure to fulfill them.