Nipissing University is one of the renowned places for education in Canada and getting educated there is an opportunity of a lifetime.
Education is a weapon of life that spreads light to improve our life. It is the basic right of every human being on our earth. Denying education to anybody is evil. The worst thing that can happen to humanity is uneducated youth. The quality of a person's life is determined by his education.
A child's education begins at home. It is a lifelong process and there is no age or end to education. It improves our knowledge, and skills and helps in developing our personality and attitude.
The highlight of education is that it affects the chances of employment for individuals. It is usually seen that a highly educated person is most probably likely to get a good job.
Above all, the administrations of all the countries must ensure to make education compulsory and make efforts to spread it all over.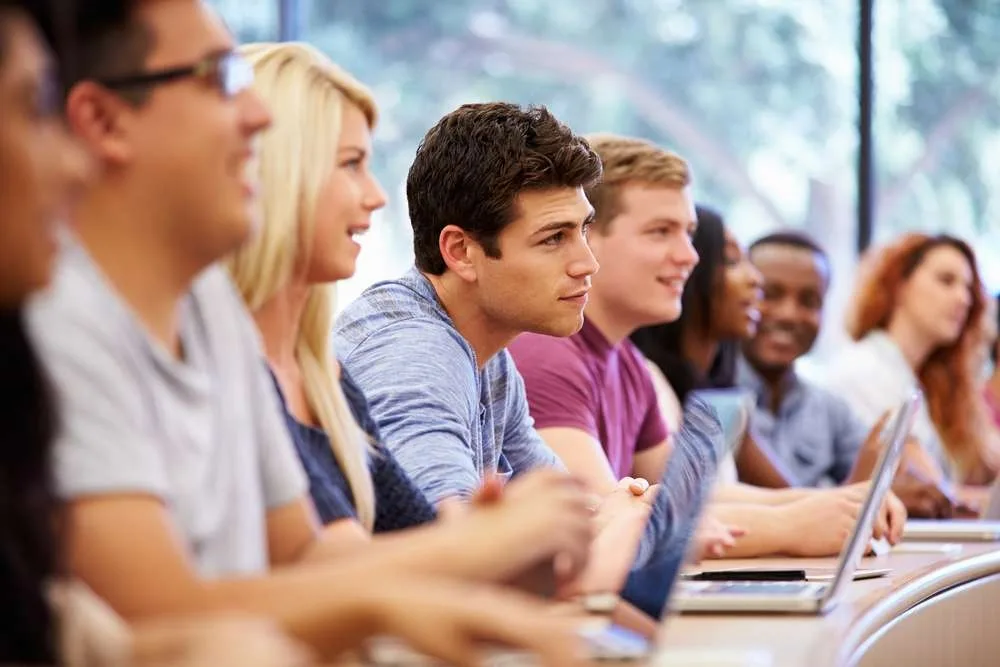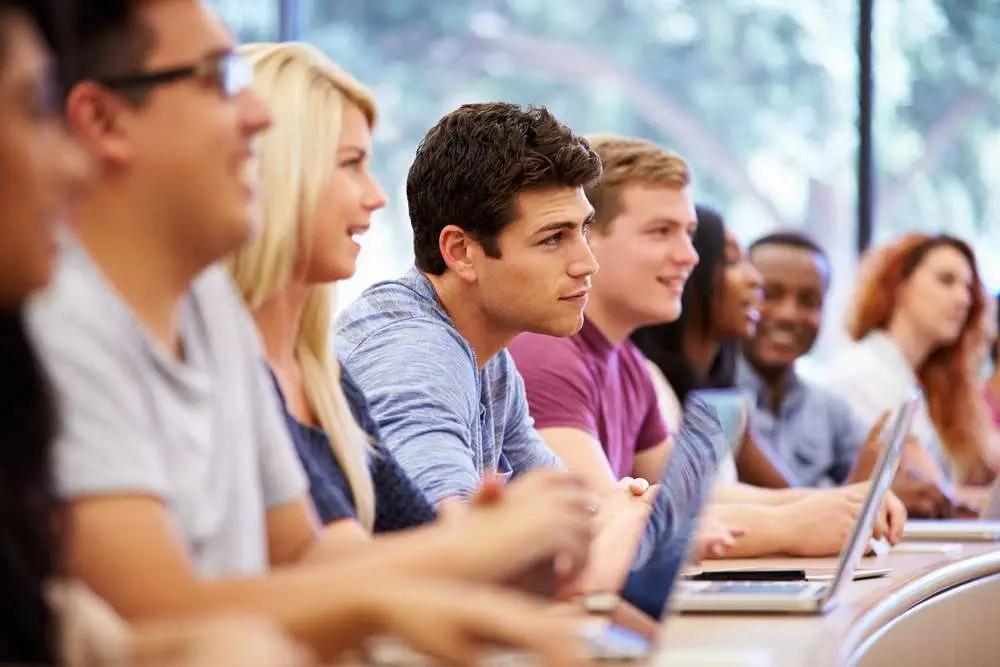 1. Importance of Education in Life
The first thing education helps us is in is to read and write. We all know that most of the information is done by writing. Thus, a lack of writing skills means missing out on a lot of data.
Education will help us in getting good employment that in return creates an opportunity for a decent living. We generally see that uneducated person at a point of disadvantage when it comes to finding a job.
Technology is what rules the world these days. Education helps individuals in better use of technology by providing the necessary technical skills needed.
The development and innovation in technology occur because of education. The more education, the more technology will be developed.
A significant aspect is that education helps in spreading knowledge in society too. Transfer of knowledge occurs from generation to generation. An educated society will always remain sophisticated and help establish good relationships in all aspects of life.
So where do we get good education??
Road to Primarily Undergraduate University 
Education starts from preschool to early childhood. Our baby steps to any institute of education start here. From here we next step to nursery and kindergarten.
As we grow older we move from elementary school to middle school and then finally to higher secondary school. After this, we always wonder where we should study to do our undergraduate studies.
Now, wondering what is this undergraduate education…
Undergraduate education is education that you do after your secondary education and before your postgraduate education. It primarily includes all the programs of postgraduation up to the level of a bachelor's degree.
In most countries all the primarily undergraduate university students are called undergraduates. That is entry-level students are known as undergraduates and those studying for higher degrees are called graduates.
Each country has a specified system of education for undergraduate university students. For example in India, it is a 3-year program to complete the primarily undergraduate university studies that are mostly done in science, arts, commerce, etc.
In Europe also it is the same with 3 years of undergraduate studies. But some universities here are offering an extra year during which time they are offered jobs for a short period. This is also called a sandwich course here!
In Canada, also the primary undergraduate university studies are for 3 years but here you have to choose one subject as a major which will become your focus subject.
Canada is now emerging as one of the favourite spots for students pursuing their degrees as it seems to be offering a lot of job opportunities.
There are a lot of renowned universities here like Nipissing University, Waterloo University, Toronto University, Ottawa University, etc.
Ever wondered why students prefer Nipissing University…..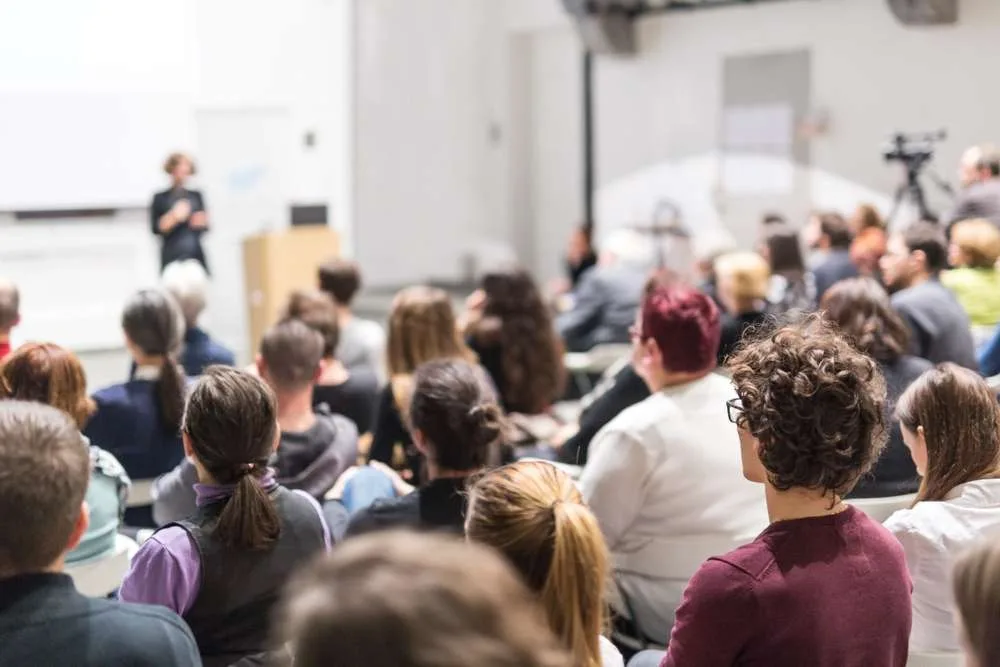 A Complete Guide To Nipissing University
Going to a university is always a life-changing experience. You not only gain knowledge and expertise in the subject that you have chosen to study but universities also help you to grow as a person.
You are ready to set yourself up for the future with lots of wonderful memories that last a lifetime.
Universities have been in existence for thousands of years. They have been the hubs of research and learning. This is the place where the present and future are created.
So let's read and find out how to do universities like Nipissing University look like.
Origin of Nipissing University 
Back in 1967, the residents of North Bay formed a committee with the basic aim to establish a university within the city. With the continued efforts of the North Eastern University Committee, it got established in 1960 with arts, science and commerce courses being offered here.
But this was short-lived to only one year as in 1960 the Ministry of Education denied the grants for this university charter and classes had to be ended.
But by mid-1962 The North Eastern University rented out a new space in the city. Professors from Laurentian University were hired to teach and students received credits from this University for the courses done them.
Nipissing University got the status of an independent university in 1992 to create experiential learning for the region of Northern Ontario.
This University is also reputed for its excellence in arts, professional programs, and science and has distinct nursing programs as well.
By the way, the nursing program here is considered to be the most extensive university program in Ontario!!
The basic focus of this university has been on the success of the students. The experienced teachers have contributed immensely by producing top-rankers.
The focus on the high-quality academic environment and personal teaching practices with accessible professors has kept the students rooted here. Innovative learning approaches and the growing research culture are the additional benefits.
The North Eastern University changed its name to Nipissing College in 1967 so that it could continue to get funding as a university. An agreement was signed according to which Nipissing students were declared as official students of Laurentian University.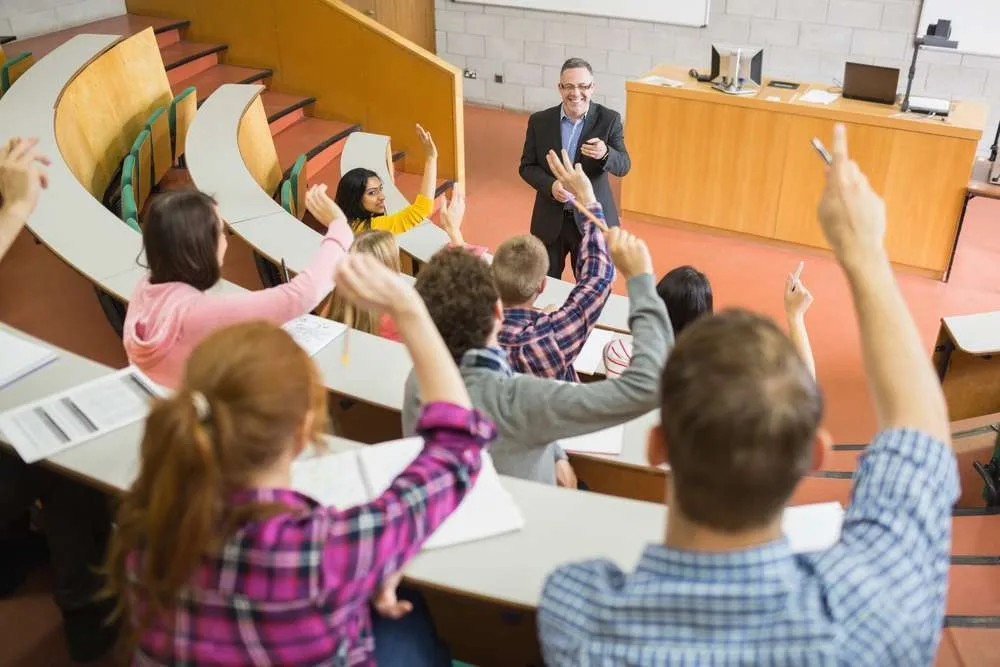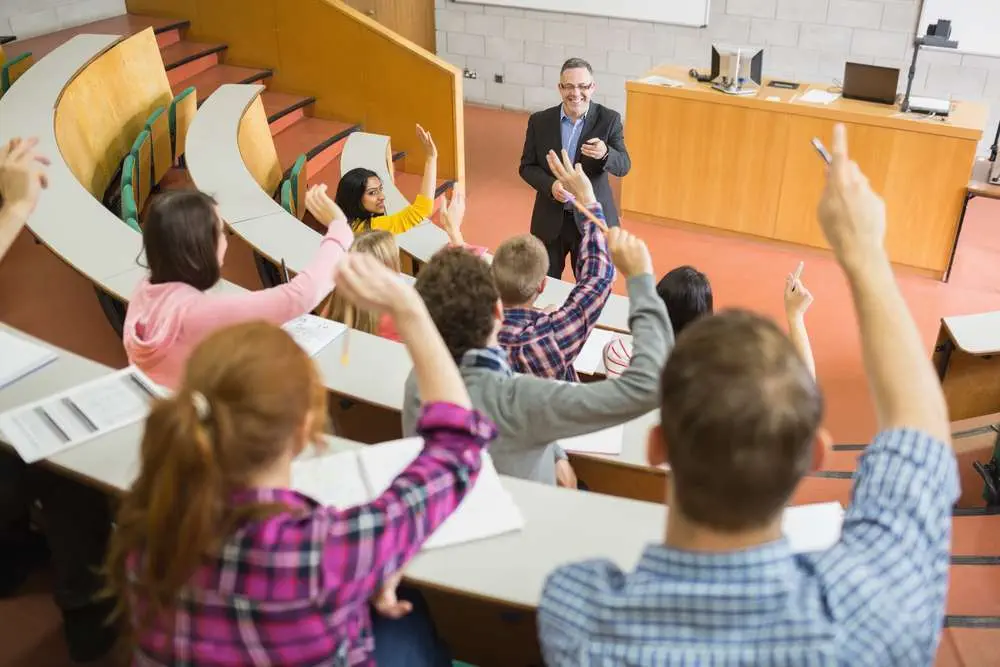 Incorporation of North Bay Teachers College and Grant Graduate Degrees
The college education center got officially inaugurated in 1972. The initial building from where the university started is still home to Nipissing University.
Various educational institutions like Canadore College, a nursing school, and a teacher education college shared this building with the university.
It was in 1973 that the North Bay Teachers College merged with Nipissing as a faculty of education.
Nipissing received accreditation as an independent university in 1992 thus enabling them to grant baccalaureate degrees. By 2001 the government revised a bill allowing the university to grant graduate degrees.
The administration of Nipissing University is based on the University of Toronto Act of 1906. A board of governors and a senate were appointed.
The board appoints a president who forms the link between the governing bodies and the institute.
What do you get to study at Nipissing University?
Nipissing University is located in North Bay, Ontario, in the country of Canada overlooking Lake Nipissing.  It is reputed for providing students with individual experience, support with accessible professors, small class sizes and research opportunities for its students.
The current number of students studying at this campus is estimated at 5400. Of these 3800 are full time and 1400 are part-time students doing undergraduate courses. The postgraduate students are 200 full-time and 20 part-time.
The current president of this university is Kevin Wamsley.
It has over 30 areas of study with most of them having internships and experiential learning. The university consists of four faculties:
Faculty of Fine Arts and Science
Faculty of Applied Science and Professional Studies
Schulich School of Education
School of Graduate Studies
The university offers partnership programs for first-year students in Criminology and Criminal Justice (Policing Stream), Environmental Biology and Technology, that allow the student to earn a bachelor's degree as well a college diploma in four years.
A nursing program is also made in collaboration with Canadore College which enables the students to reach out to the nursing labs.
The Schulich School of Education was established in 2010. This school got its name from the philanthropist Seymour Schulich whose donation resulted in the formation of this school. There are concurrent and consecutive Bachelor's degrees, Physical and Health degrees.
Bachelor graduate courses that the university offers are in Psychology, Mathematics, Economics, Sociology, Social Development, Social welfare, and Classical studies n this campus for the full-time and part-time student community.
Student life and facilities at the University
Nipissing University has about nearly 5000 undergraduate students doing various courses out of which a large chunk of them are full-time students.
If you wish to join this university you need to have a minimum of 70-75% in high school, especially for the Criminology and Criminal Justice courses. The cut-off range changes annually for all the courses. The graduation student success range from Nipissing is 85%.
There are Work-Study Programs (NUWork) that guide students who need financial aid to work part-time on campus. The majority of this program begins in September.
The jobs include research assistants, technology service assistants, athletics facilities, etc. Those students who work in this program put in a maximum of 10 hours per week. Flexible working hours are allowed to accommodate class schedules.
Student Union or The Nipissing University Student Union (NUSU)
The official body that represents the students at Nipissing is the NUSU. Both part-time and full-time students belong to this union.
Funding for NUSU is derived through incidental fees.
The Nipissing University Student Union handles all the issues related to the student's life on campus including the academics and social events of the university.
Elections are held annually for the NUSU. Students elect their executive representatives. These executives form a part of NUSU's Board of Directors.
The Directors form the decision-making body of the NUSU and make decisions on behalf of the students. The Nipissing University Student Union belongs to the Canadian Federation of Students.
Clubs and Sports Activities At The University
Nipissing University has numerous clubs and activities. These clubs are run by students. The categories of these clubs include recreation, volunteering, academics, religion, social work and current topics.
The university has trails stretching up to 20km. These trails can be accessed for hiking during summer and for snowshoeing or cross-country skiing during winter. The famous hangout points for students are the Lookout Tower and Duchesnay Falls.
There are internal sports to participate like slow-pitch, dodgeball, fitness classes, Frisbee, yoga, Zumba dancing, etc held on the campus and these vary by each semester.
The Nipissing Lakers represent the university in the Canadian Interuniversity Sports and Ontario University Athletics events.
The Rober J.Surtees Student Athletics Centre started in 2001 and has expanded a lot since its initiation. Gym facilities, squash courts, fitness studios, cardio weight room, etc are all housed inside this Athletics Centre.
The main gym hosts a lot of volleyball and basketball tournaments. One of the attractive features of this Centre is the Living Wall.
It is a green wall consisting of various hydroponic plants. This wall intends to improve the air quality and produce oxygen within the Athletics Centre.
As they are close to North Bay, students at Canadore College can also access the gym facilities at Nipissing University.
Learning Library and Research at Nipissing University
The Harris Learning Library named in memory of North Bay Teachers College alumnus Mike Harris was started in 2011. A year later after its establishment, this Learning Library received the American Library Association's Interior Design Award.
Later it amassed various awards like New Library Building Award from the Ontario Library Association, Design Edge Canada Award for the two-story metal "The Giving Tree" wood sculpture.
Online students and long-distance studies can access the services of the Harris Learning Library.
The library receives about 169000 visitors in a year and consists of various learning spaces like the Adaptive Technology room, Computer lab, and topics related to other courses as well.
The Office of Research Services of Nipissing University helps the students and staff with all their research work. They can apply for internal or external research grants.
The Research Support Fund helps the university to receive funds of up to $350000 to support research culture work for student success.
Brantford Campus
The institution on this campus is tied in a partnership with Wilfred Laurier University. Since the academic year of 2019, they have stopped admitting students here due to the funding changes faced by their partner.
Closing Thoughts
Nipissing University is devoted to bringing an impact and changing the educational, social, cultural, and economic life of the student community.
Impartial admissions have been their long-standing priority as they feel no student should be facing any interventions to study.
The dedication, hard work and student-focused attitude of Nipissing University have driven them on to the path of continuous growth with a place for a student with a disability or a fully able indigenous student.
It is believed that people become mature and sophisticated with education. Time is equal to money and educated people always realize the value of both these.
To learn more about the physical and health education programs offered,  indigenous students joined indigenous initiatives and Canadian shield forest, please check out the website for more info.
So hope this post has guided you through Nipissing University and we look forward to seeing you soon at the University's charter!!
As an Amazon Associate, Icy Canada earns from qualifying purchases.
[amazon_auto_links id="81298"]
The Icy Canada team strives to create content that matters. It's why our content is written by travel writers, authority experts, well-known authors, and niche experts. Our content is also periodically reviewed by expert authors for accuracy and trustworthiness.
As an Amazon Associate, Icy Canada earns from qualifying purchases. [amazon_auto_links id="81298"]