This article will give comprehensive admission details of Laurentian University.
Laurentian University Sudbury is a public institute that was established in the year 1960. It is located in the province of Greater Sudbury, Ontario, Canada. The University is among the top Universities in Canada. Laurentian University is offering over 175 diverse courses on all 3 campuses.
Robert Haché is the present president of Laurentian University. "Emitte lucem et veritatem" is the motto of the University which means "Send forth thy light and thy truth" in English.
There are around 408 faculty members. The University follows a semester-based academic calendar. Many students want to get into this University, so today, let us know how to get into Laurentian University Sudbury. Applications for the University open in October for seasonal intakes of Winter, Spring, and Fall.
University has been ranked #12th for Canada's best comprehensive universities by Maclean's rankings. The University was also ranked #47th for Best Research University in Canada by US News and World Report.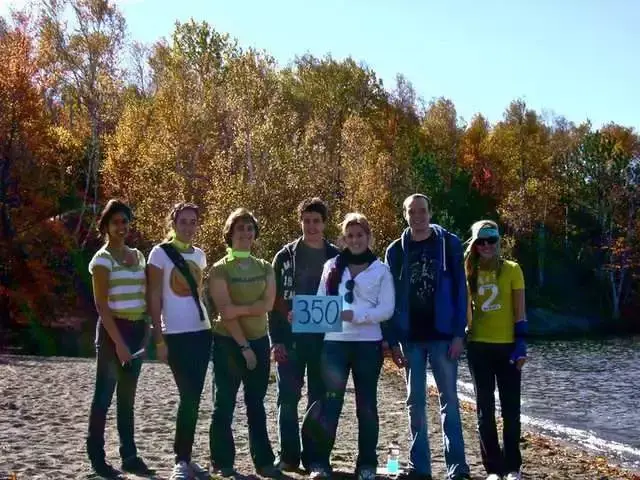 The following article will provide you with a piece of detailed information regarding Laurentian University. Every detail has been mentioned, which you will require while filling the form or deciding whether this University is fit and affordable for you or not. So go through the whole article very carefully and note down all the important points mentioned here.
When to apply, how to apply, where to apply, fees, housing, courses offered, campus details, and documents required. So don't skip any part.
Courses offered at Laurentian University 
50-60% is the acceptance rate of the University. The University offers one hundred seventy-five diverse courses at undergraduate and postgraduate levels.
You should have a minimum of 70% in the 12th class to apply for undergraduate programs.
For graduate programs, you should have at least a 500-600+ GMAT score.
The levels at which the programs are offered are Diploma, Certificate, Bachelor, Masters, and Ph.D. in English and French language.
Arts, Management, Health, Science, Education, Architecture, Biological Science, Business & Commerce, and Engineering, are the subject areas in which undergraduate programs are offered.
Campuses at Laurentian University
Ben Avery and Fraserbuilding are the 2 major buildings on the campuses of Laurentian University. They both offer different facilities.
Ben Avery:
Ben Avery is the sports building of the campus. Weight and cardiovascular room, a bouldering room, an IAAF eight-path 400 meters Mondo track that has seating for 5000, an Olympic size pool with skyscraper plunging sheets Ben Avery's Varsity Gym, b-ball courts, four-path indoor track, a stone climbing divider, squash courts, badminton nets, and the home of the pot-banging cheer club are there in this campus for the students.
Fraser Building:
It has a huge volume assembly room that has seating of up to 669 people. The Fraser Auditorium has been divided into three smaller sections and is utilized for extraordinary occasions, conferences, and assembly services.
In the Fraser auditorium, some programs like theater and show exhibitions are also organized. It was also the first home of the city's Theatre du Nouvel-Ontario and Sudbury Theater Center.
Housing at Laurentian University
There are various on-campus and off-campus housing facilities provided by Laurentian University. The following information will help you to know all the details about the housing facilities:
On-campus housing:
The campus has eight different housing facilities available for students to choose from at a very reasonable range. Some of the facilities available for Laurentian University on-campus have free wireless internet connections, vending machines, kitchen and laundry facilities, access to common areas, computer labs, photocopying, TV rooms, study lounges, games room, health Services, ATM, convenience store, exercise room, and movie room.
The housing has secured buildings with 24/7 staff and access to the fresh marché-style dining experience for the students. 7,260-9,000 CAD is the charge for the housing.
Off-campus housing:
Students who want to have their own private space can apply for this off-campus housing. Suites, highrise or stroll up lofts, Bachelor students, and shared accommodation are the available options for the students in Laurentian University.
Students can have single rooms, double rooms, or triple rooms depending upon their choice. But you are answerable for purchasing and preparing your food. You have to do your clothing, buy your furniture and other different necessities, like, for example, bed materials, dishes, cooking tools, flatware, etc.
CAD 641 to 1,281 per month is the average cost for this kind of Laurentian University off-campus housing.
Admissions at Laurentian University
Please read the following points carefully to understand how to get into Laurentian University Sudbury:
Start by completing the online application at the official website of the University.
Then you have to provide the important documents along with your application and your residence fees as well.
Then you have to provide your scores on the exams you have appeared in to study in Canada.
Keep tracking your application status using your university email ID and the number you received during the application process.
Then you have to accept the offer of the place and then apply for a study permit.
OUAC is the application portal, and 156 CAD is the application fee.
Academic transcripts, previous academic certificates, passport, Visa to study in Canada, and English language proficiency scores are the documents you will need to fill the form.
Other admissions-related details:
Winter, spring, and fall are the intake sessions of the University. If you want to get into Laurentian University, you should have at least an average score of 70% and above, then only you can get accepted here.
To get into graduate programs, you should have a minimum of 3.4 GPA out of 4.0. Nearly 94.3% of graduates from Laurentian University get jobs within 6 months after completing their programs.
Students can study online while applying to Laurentian University Sudbury. Duolingo is the required English language proficiency that is being accepted now. For some time, unofficial transcripts are accepted, but you will have to submit the official ones later on.
For any admissions-related query, you can contact them via email @admissions@laurentian.ca.
Seasonal deadlines of applications:
Fall:
Apply before April 1
Winter:
Apply before October 1
Spring:
Apply before February 1
Admission requirements:
Completed Application
Official Transcripts
Class 12 or High School Diploma or equivalent certificates (For Undergraduate program)
Bachelor's Degree certificates (For applying for Master's Programs)
The minimum score requirement is 70 % throughout
Language Proficiency Scores
English proficiency
French proficiency test scores for applying for French programs
Resume
Up to 3 Letters of Recommendation (for applying for graduate programs)
Statement of Intent (for applying for Master's Programs)
Photocopy of both sides of the passport
Financial statement
English Language proficiency required at Laurentian University
The following information will guide you regarding the minimum marks required for English proficiency exams:
TOEFL(Internet-based)
The minimum score required is 88
TOEFL (CBT)
The minimum score required is 230
IELTS
The minimum score required is 6.5 with no band lower than 6.0
Cambridge Assessment English
The minimum score required is C1 Advanced or C2 Proficiency, with the Cambridge score of 176 or more.
CAEL
The minimum score required is 70 with no part below 60
PTE Academic
The minimum score required is 60
CanTEST
The minimum score required is 4.5 with no part below 4
For Indian students requirements in Laurentian University
For students who are residents of India require the following additional documents. 
1. The State Higher Secondary Pass Certificate (which is awarded to the student by the State Board of Higher Secondary Education)
OR
2. India and Delhi Senior School Certificate awarded by the Central Board of Secondary Education.
OR
3. Indian School Pass Certificate (the one awarded to the student by the Council for Indian School Certificate Examinations).
Visa Details for Students applying for education at the University (not living in Canada)
Following are the documents that you will require while applying for Visa:
Visa fee
Offer of admission letter from the University
Financial statement
Medical fitness proof if required
Passport
Application to the embassy
Tuition fee at Laurentian University
To help you know more about the University, the following information is focused on the estimated cost you will face per year in this University.
Engineering Courses:
24,118 CAD per year
Arts and Design:
18,433 CAD per year
Business:
19,885 CAD per year
Nursing:
20,000 CAD per year
Some other expenses that you will have while living in the Univerity
Ancillary Fees
1,011 CAD per year
Room Only
6,000 CAD per year
Board Only
4,630 CAD per year
Books and Supplies
1,200 CAD per year
Other Expenses
612 CAD, per year
Note: 
These are just roughly average budgets. It may vary depending upon your needs.
Financial aids at Laurentian University
To help the children, the University also provides some financial aids to the students based on academic performance and financial qualifications.
International Excellence Scholarships:
Up to 40,000 CAD is provided to Undergraduate Students enrolled in UG Programs. Students who enter with an average above 80% and obtain over 90% in the following years are eligible for this financial aid.
Dean's Entrance Scholarship:
Up to 3,000 CAD is provided to Postgraduate students of 1st year. But MBA students are not eligible for this aid.
Travel Grants:
Up to 600-1200 is provided to Postgraduate students enrolled in Masters and Ph.D.
There are many more financial aids available for students as well as for international students in Laurentian University.
Placements at Laurentian University
Many jobs and internships are offered to students seeking education and graduates in the universities program. 62,522 CAD is the average salary of a student from Laurentian University. Students get campus jobs, internship opportunities, career fairs, talk with workshops, and more provided by the University itself.
Average salaries and top hiring companies
The following information is regarding the average salary graduates receive from the top hiring companies of Laurentian University.
Glencore Ltd. Company
67,000-128,000 CAD is the average salary of Laurentian students
Collins Barrow Company
0-46,000 CAD is the average salary of Laurentian graduates
BDO Dunwoody, LLP Company
0-63,000 CAD is the average salary of Laurentian graduates
Levert Company
0-41,000 CAD is the average salary of Laurentian graduates
Baffinland Iron Mines Company
0-67,000 CAD is the average salary of Laurentian graduates
The coursework of Laurentian university is great to be a part of. You should try your best to get into this University.
Alumni at Laurentian University
Some top Laurentian university's personalities are as follows:
Ashley Kirwan
Co-founder, President, CEO, and Principal Geologist of Orix Geoscience Inc
Kirk Petroski
Founder and CEO of Symboticware company.
Leo Gerard
International President of the United Steelworkers.
François Chartrand
Senior Product Designer of Headspace company.
Susan Irving
Senior Director of Marketing of PepsiCo Global Snacks Group company.
The campus consists of five freshwater lakes which give the campus a spectacular view. In sort, Laurentian school is great to be part of. The selection procedure is also moderate, so getting accepted here will not be that difficult.
So, now you have enough information regarding Laurentian University. I hope all this information is of extreme value to you to choose your future and career better.
Apart from Laurentian University, Canada has more universities that set standards for education. Canada still ranks as one of the best countries in the world in terms of education.
So, studying in Canada will provide you not only quality education but also a quality of life.
Here are the top reasons why choose Canada for studying:
1. You will learn from the best 
As mentioned earlier, Canada is known for providing quality education. The various educators at universities in Canada are highly educated and trained. Moreover, Canada has 10 out of the 250 prestigious universities worldwide.
2. Canada provides the best quality of life 
When speaking of the quality of life, Canada is known to offer the best. Canada ranks first (#1) in the world for providing excellent quality of life.
3. Affordable costings 
The costs of living and studying in Canada are pretty affordable. That is why the number of international students in Canada is higher. Among all English-speaking countries, Canada is known to offer the lowest tuition fees for universities.
So, whatever your budget is, you will find a suitable university for you.
4. Offers a warm and friendly atmosphere 
Canadians are known for their hospitality and friendly nature. Students studying here will be welcomed with arms wide open, and they will receive a very friendly atmosphere.
Now that you are all set with information on Laurentian University and why Canada is best for pursuing your education, what are you waiting for?
Make your plans, move to Canada.
As an Amazon Associate, Icy Canada earns from qualifying purchases.
Auto Amazon Links: No products found.
Auto Amazon Links: No products found.