Ottawa is an abode to over eighteen individual breweries, which are getting more popular worldwide. Ottawa is the top haven for fellow beer lovers of craft beer.
You can take brewery bus tours, be a part of different beer fests and events or savor the enthusiasm in the nearby pubs. This article will cover the ten best breweries to visit and learn about eight beer Fests you can participate in.
So, let's begin, shall we?
Ottawa Breweries Bus Tours
While discovering the lively vicinity of Ottawa, you can visit some Ottawa breweries within walking distance from brewery to brewery.
Although, if you want to have a good experience of locally crafted beer, you can let the staff of Brew Donkey plan your brewery tour and drive.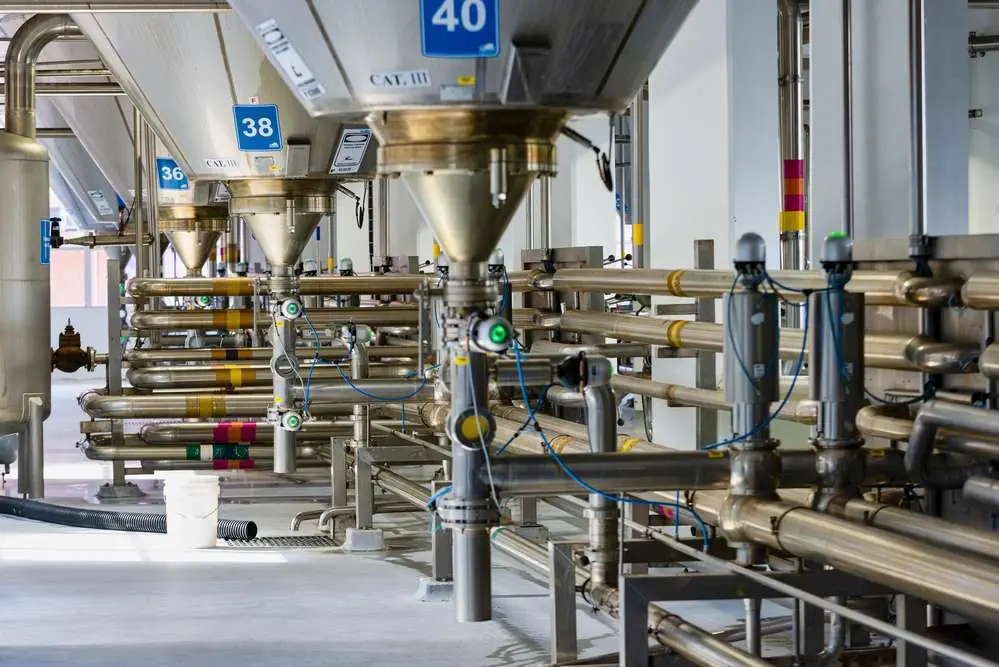 Brew Donkey has services that offer both half-day and entire-day buses. These buses will set you on tour, including multiple halts at local craft breweries of various types and sizes throughout Ottawa's inner-city and countryside.
At every stop, you'll get to sip on bounteous craft beer samples while you enjoy witnessing brewing running under the table. You can also pick a tour that plans halts at local distilleries, sports programs, events, or game clubs for a change.
Note: Make sure you have a private & appointed driver so you can take advantage of the tasty libations! You can even plan your road trip using the beneficial Backroom Deals and Trail Map of Muddy Wheels.
Must-Visit Ottawa Breweries and the Delicious Drinks They Offer
Check out your options!
1. Bicycle Craft Brewery
Bicycle Craft Brewery is at 850 Industrial Ave, Unit 12, Ottawa, Ontario. Timings for taproom hours are 11 am to 7 pm every Monday to Saturday and close two hours in advance on Sunday (eleven AM to five PM).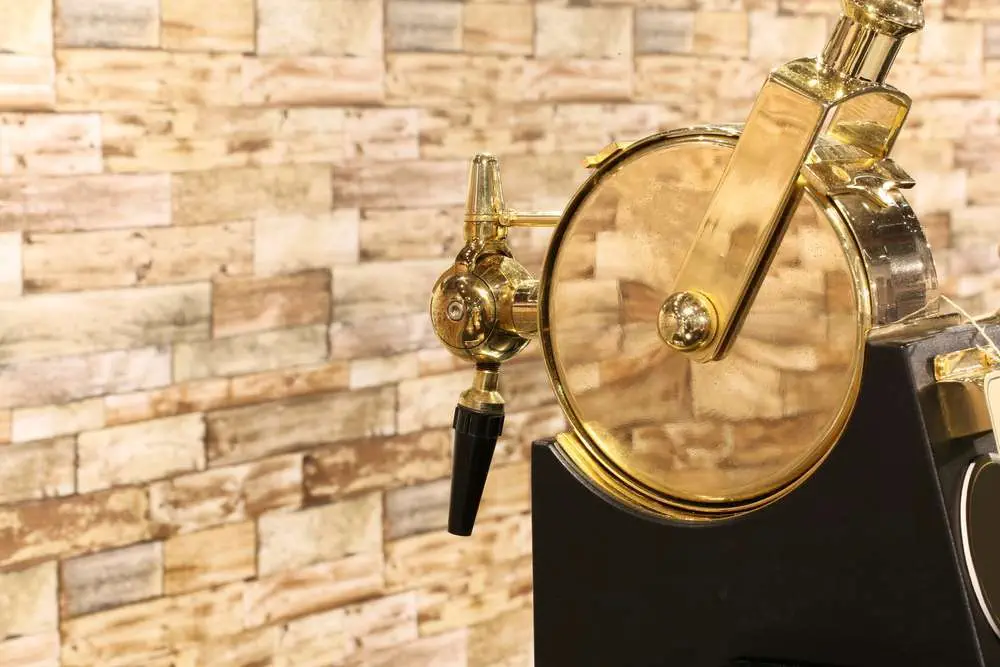 They offer free delivery in Ottawa and its surrounding areas, from Orleans to Stittsville, on 12 cans or shopping for $40.00. Orders are completed and delivered within 48 hours, but most are delivered within 24 hours.
Deliveries are done from Monday to Saturday from 10 am to 6 pm. For instant takeaway or takeout, choose in-store to pick up at the checkout and call them when you get there. Bicycle Craft Brewery will set your order for you.
2. Beyond The Pale Brewing Company
Beyond the Pale Brewing Company has been Brewing beer for the locals of Ottawa since 2012.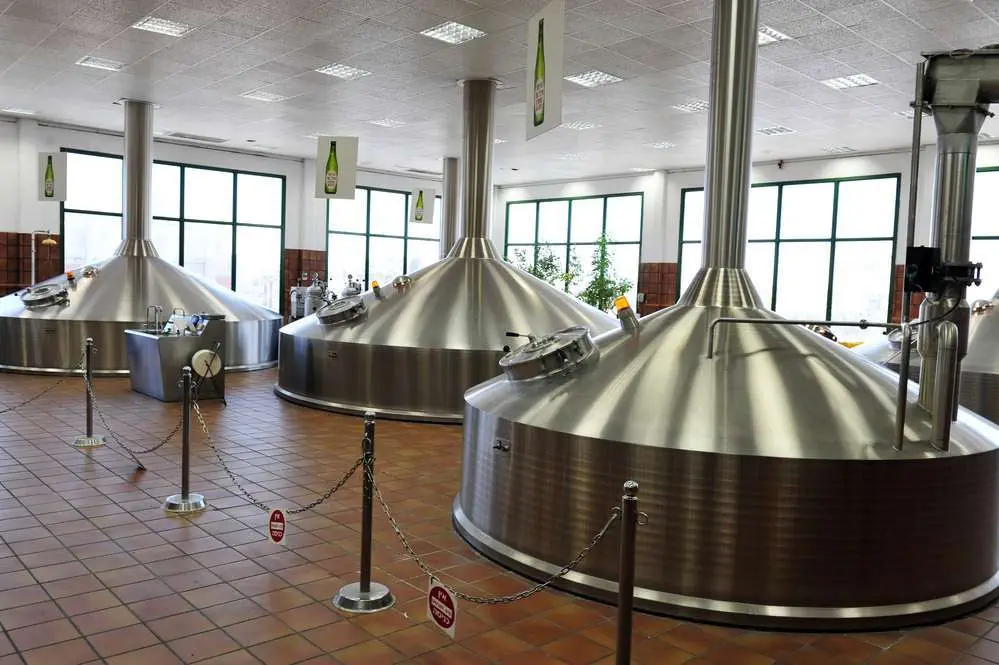 Situated right in Ottawa's heart, it facilitates the visitors with a big Taproom and patio, perfect for enjoying one of sixteen beautifully crafted beers pouring on tap! Yes, they have 16 different beers to serve.
Feeling hungry? Beyond The Pale is the best solution with its palatable BBQ food served in-house by the Smoque house team.
If you're tired but still want to taste the beer, you can choose from their collection of the beer you want to taste and order it online. Pale Brewing Company delivers across Ontario breweries and offers curbside or home delivery within Ottawa with fresh beer every week!
3. Waller St. Brewery
Waller St. Brewery is a small brewery in the basement of an old building. This is something of a unique characteristic of this brewery.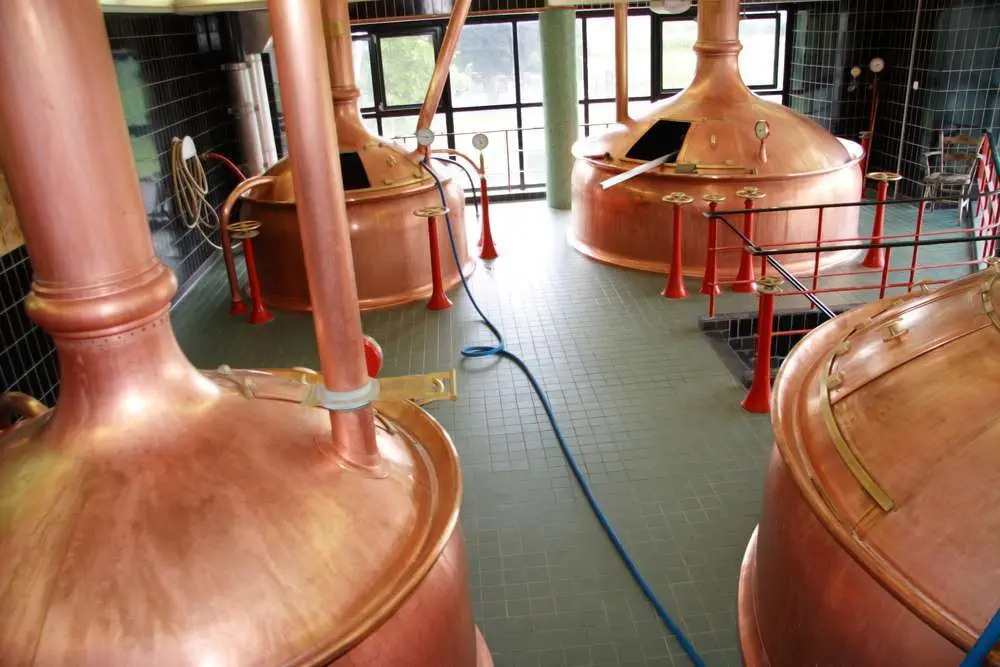 In Waller St. Brewery, you'll see their commitment to every product they offer. Every craft beer is made with the three core principles of the Waller St. Brewery, which are Flavor, Balance, and innovation.
All the beer made in their brewery is completely natural with zero preservatives, zero gelatin, and unfiltered, and the gluten is also discarded.
So you'll get to sip on a healthy beer while keeping your taste buds dancing!
4. Tooth and Nail Brewing Company
Tooth and Nail Brewing Company is within the inner city. They offer little plates and appetizers crafted by your server freshly behind the bar.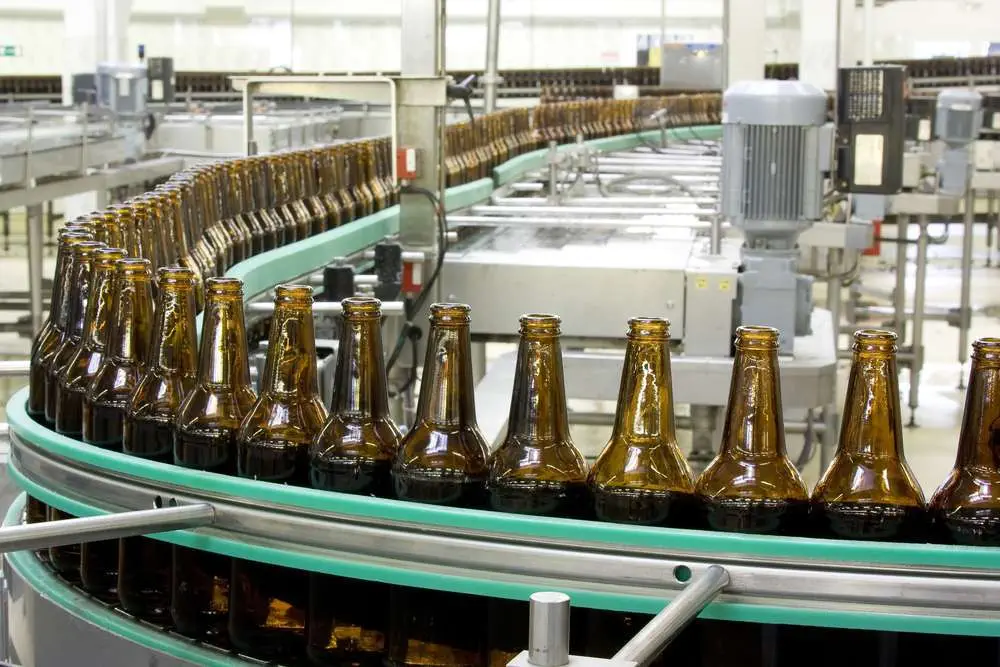 Freshly blended hummus is served within the Tooth and Nail Brewing Company. They even have local meat and cheese, which adds up.
Although it's famous for its delicious beers, wine is available too. This brewery's great beers are well crafted with food, making a great combo for every customer.
5. Flora Hall Brewing
Flora Hall Brewing was opened on October 27, 2017, with a capacity of 120 customers. The room is welcoming and decorated using a rich wood palette, tiles, and dark metal.
They have seating, bars in the center, a balcony, and an attested, full-size garage door that stays up and open on most days when the weather is nice and clean.
In Flora Hall Brewing, beer is made in eighteen hectares of the two-vessel brewhouse, including one bright tank and five separate fermentation tanks.
They produce a variety of beer varieties using quality ingredients and the utmost care and attention from their skilled and knowledgeable brewers.
In the Kitchen of Flora Hall Brewing, delicious and sumptuous foods belong from various parts of the world. Recipes are made with fresh local ingredients, which are produced seasonally.
This brewery may be a perfect place to return on a beautiful afternoon or evening to have a seat, have a tasty food menu and beer, and talk.
6. Lowertown Brewery
In the Lowertown Brewery, you won't just get to taste the variability of beers, great food, cocktails, and even wines! Lowertown Brewery is in the ByWard Market in Ottawa.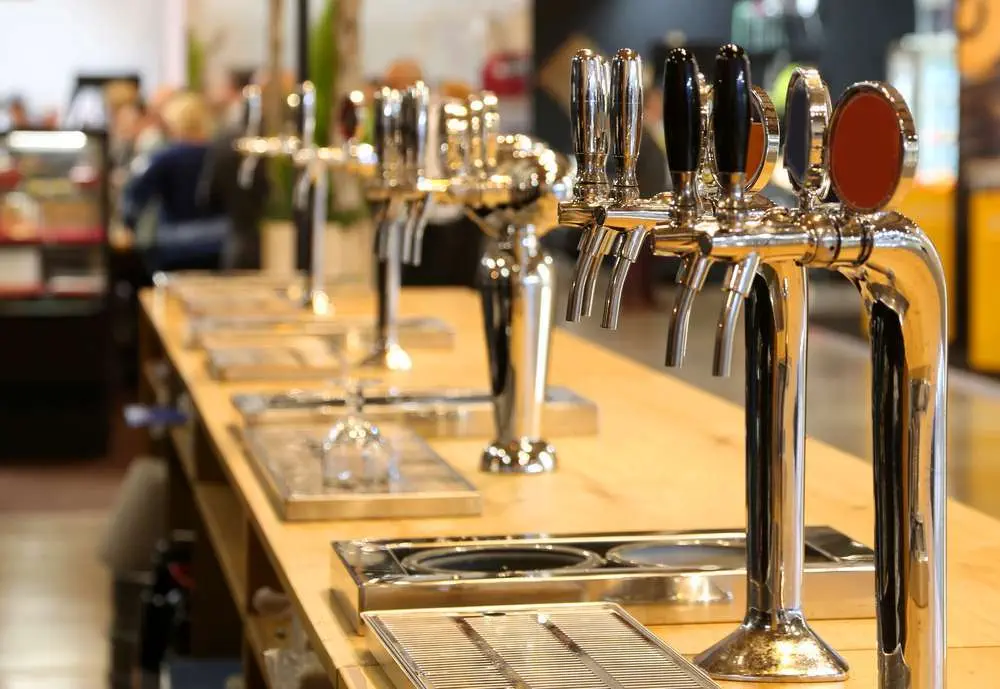 It is one of the new breweries added to the Ontario Craft Beer Market.
Lowertown Brewery was opened in June 2014 and showcases a wholly working brewery and open-concept kitchen crammed with a smoker and chicken rotisserie to meet all your hunger pangs.
The patio of Lowertown Brewery offers all-day sun for shoppers who want to enjoy their craft beer and delicious sandwiches in the fresh air of Ottawa.
7. Vimy Brewing Company
The founders of Vimy Brewing Company are two brothers in the Royal Navy and are proud Canadians. In their careers, the brothers visited towns and cities across Canada and observed a similar thread.
The drinks served in most Canadian bars, restaurants, and Canada did not produce by hotels in Canada or by any Canadian company.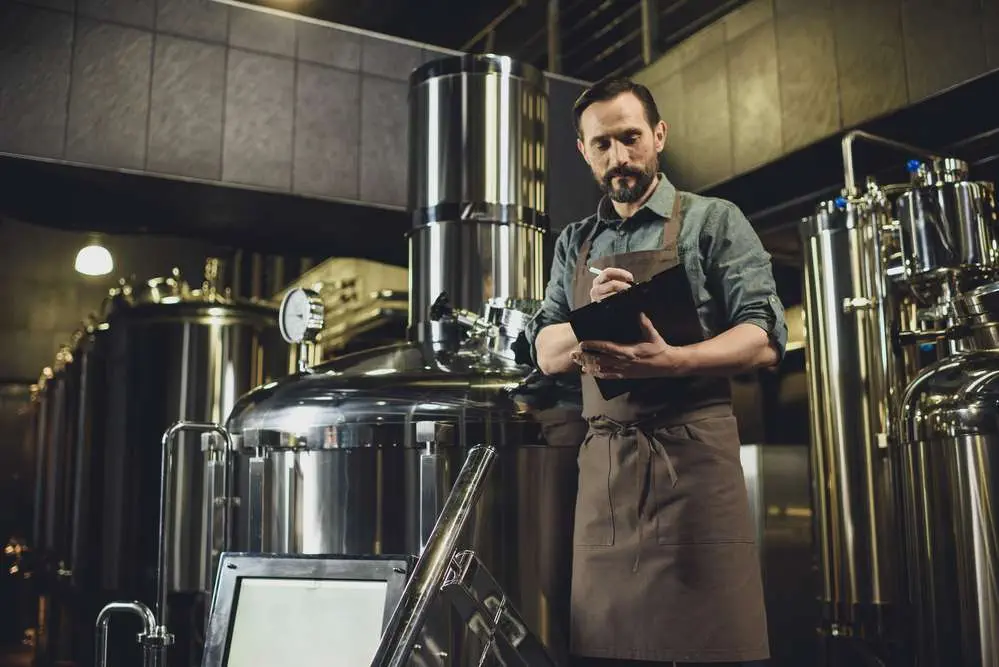 They wanted a purely Canadian company that made purely Canadian beers or drinks and would add to Canada's celebration & greatness. At Vimy Brewing Company, beer is brewed in small batches with the finest ingredients, making it fresh, amazing, and top-notch.
The Vimy Brewing Company is named after Canada's triumph in the Battle of Vimy Ridge (1917). It was such a defining moment for all Canadians as it was only then that Canada came out of her cage and showed her independence.
8. Overflow Brewing Company
Overflow Brewing Company is a perfect choice amongst Ottawa breweries for you if you're looking for a pretty environment with tasty classic comfort foods and favorites, or you can try out different craft beers.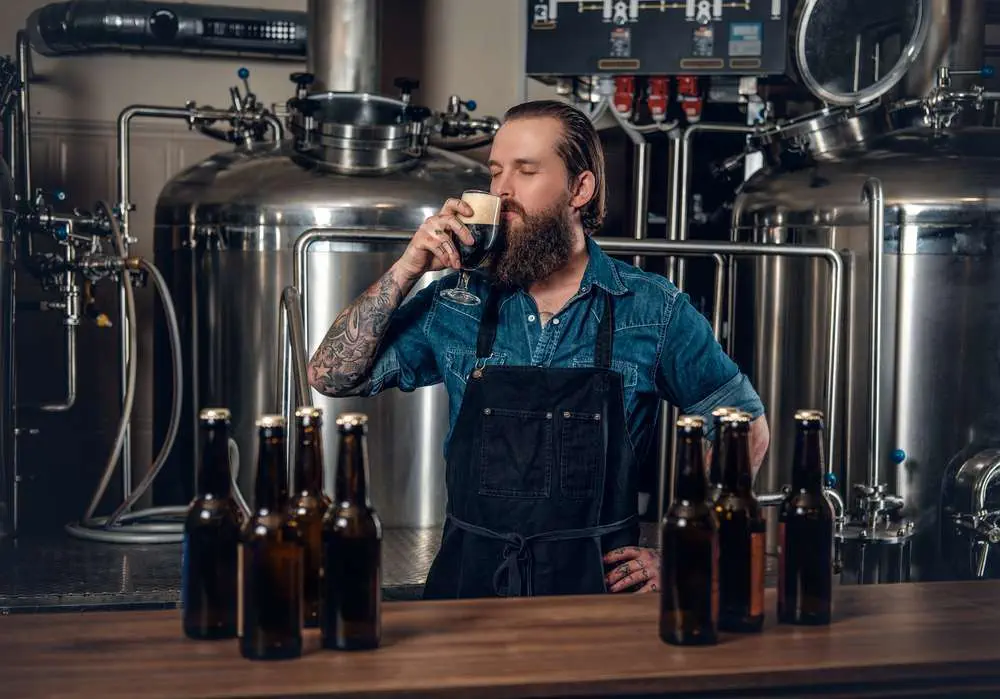 Overflow Brewing Company was the first production brewery with a taproom in Ottawa, Ontario, and they host big events mainly focused on big-scale music shows in a private setting.
The taproom of Overflow Brewing Company is open for the entire week, where various parties and concerts are organized.
They also host and organize meetings and barbecues for you if you want to. They also have as large as twenty-five-foot glass garage doors where you can chill and enjoy.
9. Evergreen Craft Ales
Evergreen Craft Ales started in a house garage in Bells Corners, Ottawa, on Evergreen Drive in 2015.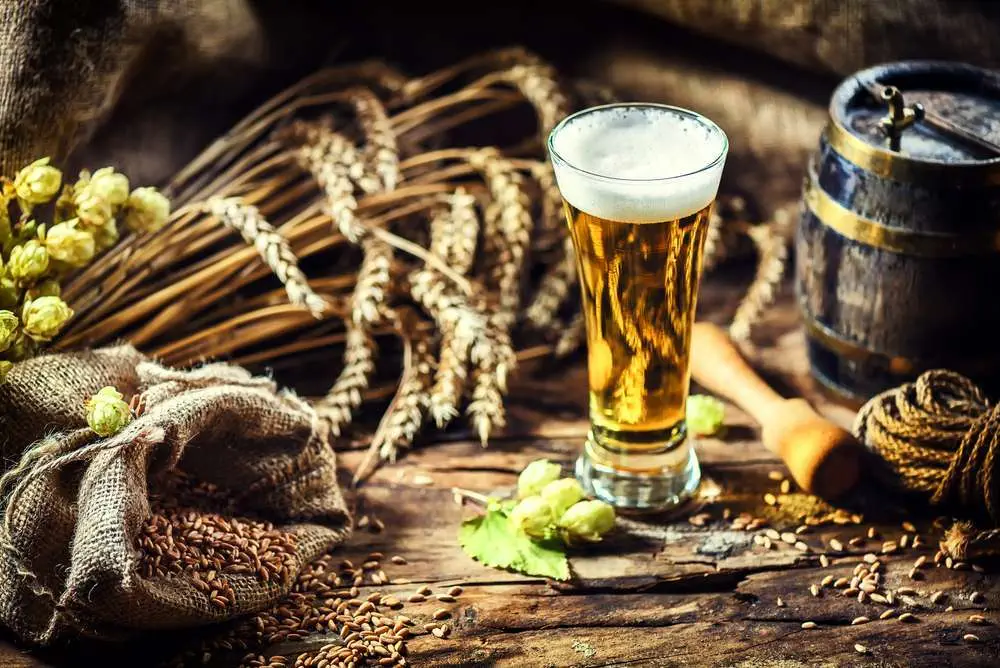 Seething out 1BBL batches and selling beer straight out of the garage (of course, legally!) each Saturday in the afternoon. It has grown a small following among its neighbors, colleagues, and beer enthusiasts.
In September 2019, Evergreen Craft Ales bumped off the 200 square feet of small garage shop to an all-new, open-concept brewery with a taproom within the center of the big box store district on Silver Seven Road in Kanata, Ontario.
Here you'll enjoy amazing food with beer in your glasses in an exceedingly sunlit, open, and bright environment.
10. Big Rig Brewery
Big Rig Brewery was founded in 2012, which was a humble 10-barrel structure initially. Presently, Big Rig is the largest craft brewery in the Canadian capital.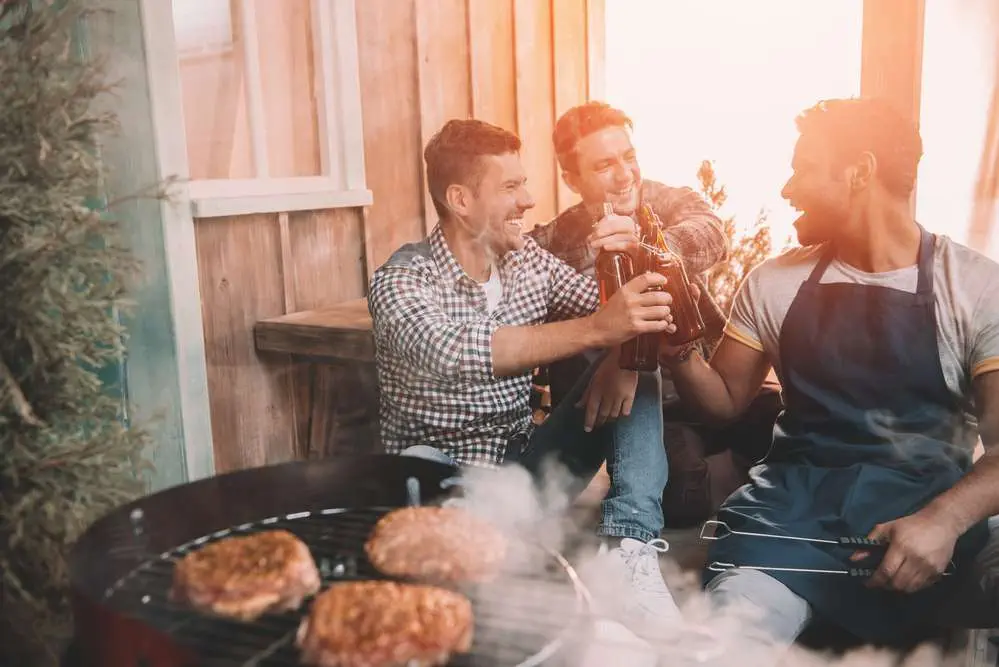 It all started with the love of beer, which led to the new brewery in the year 2013 in Ontario, and it has won multiple awards at the Canadian and Ontario awards related to brewing till now.
At Big Rig Brewery, craftsmanship and finding quality ingredients are maintained.
They also pride themselves on rejuvenating old, classic brewing styles and innovating new ones. Big Rig isn't just a brewery, but a good restaurant too! You can go to the taproom for lunch, which is served every Tuesday to Friday at the taproom.
You'll get fresh, chilled quality beer that is stocked in the fridge. Big Rig Brewery can be considered the coolest space for events in Ottawa. From concerts to team-making nights, their taproom and brewery provide a great atmosphere paired with some of the simplest beers around Ottawa.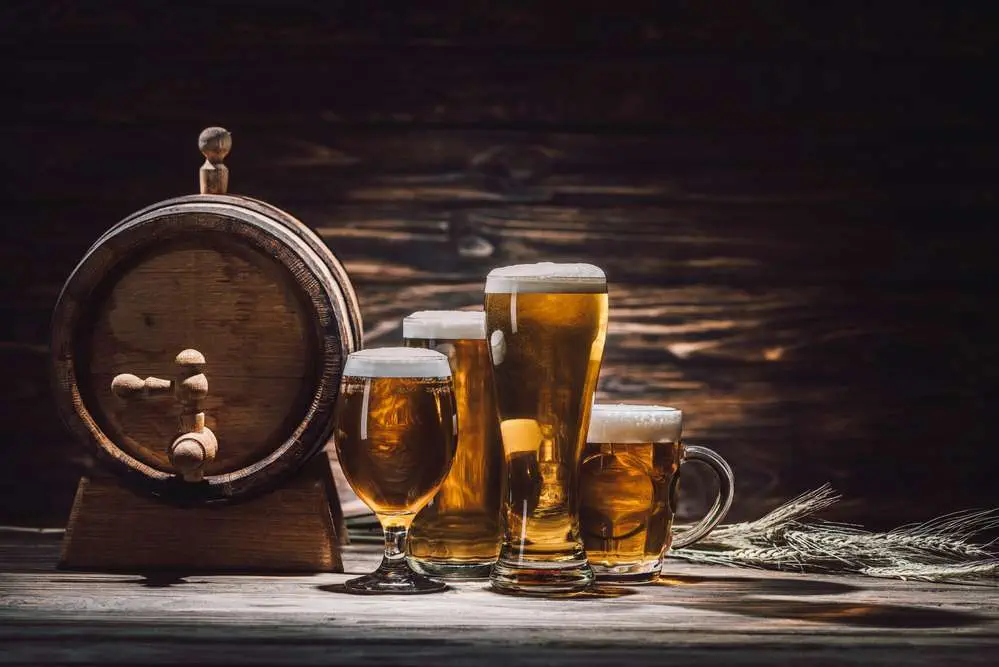 Big Rig Brewery also organizes brewery tours, which take place between 12 and 4 pm on Saturdays. They carry only fifteen people per tour, so you can explore better.
Advanced booking is needed for the brewery tour. They charge five dollars, which includes tours and tastings. You can also set up and plan special group tours.
Beer Events
You'll spot local craft beer served at the Ottawa local breweries' various events and festivals throughout the year.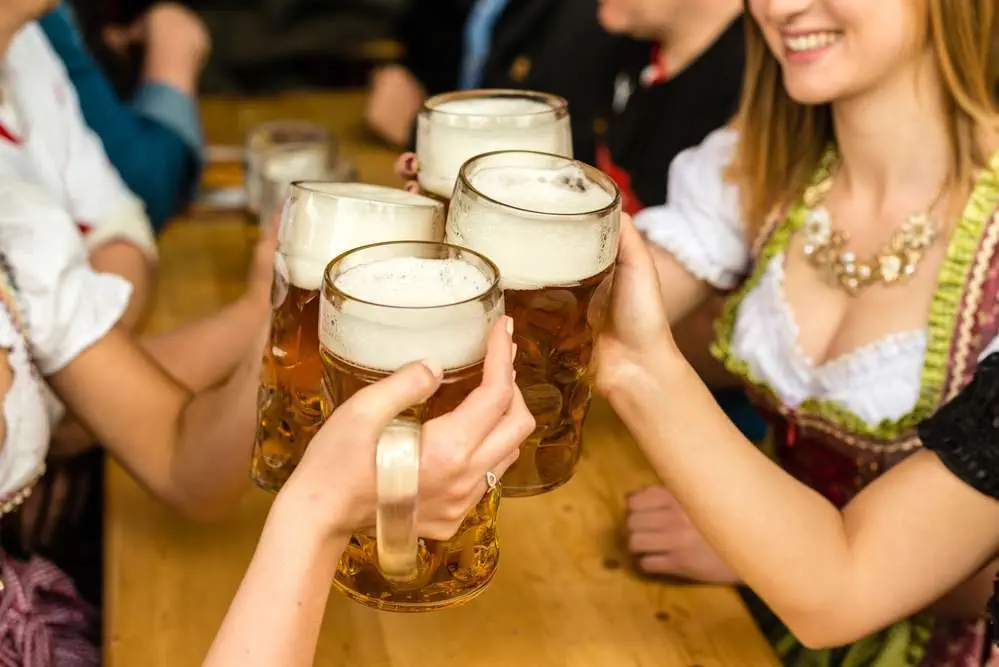 However, the city organizes some events which celebrate the favorite of all, frothy beverages, and great beer! Some prefer local brews, while others offer the best beer, cider, and other libations from Ontario, Quebec, and more.
Here are some annual events:
1. Ottawa Beer Fest-Lansdowne (May) : 
Ottawa Beer Fest of Lansdowne includes huge sections of popular breweries' beers, live music concerts, seminars, events, and other activities. They also organize a craft beer selection run.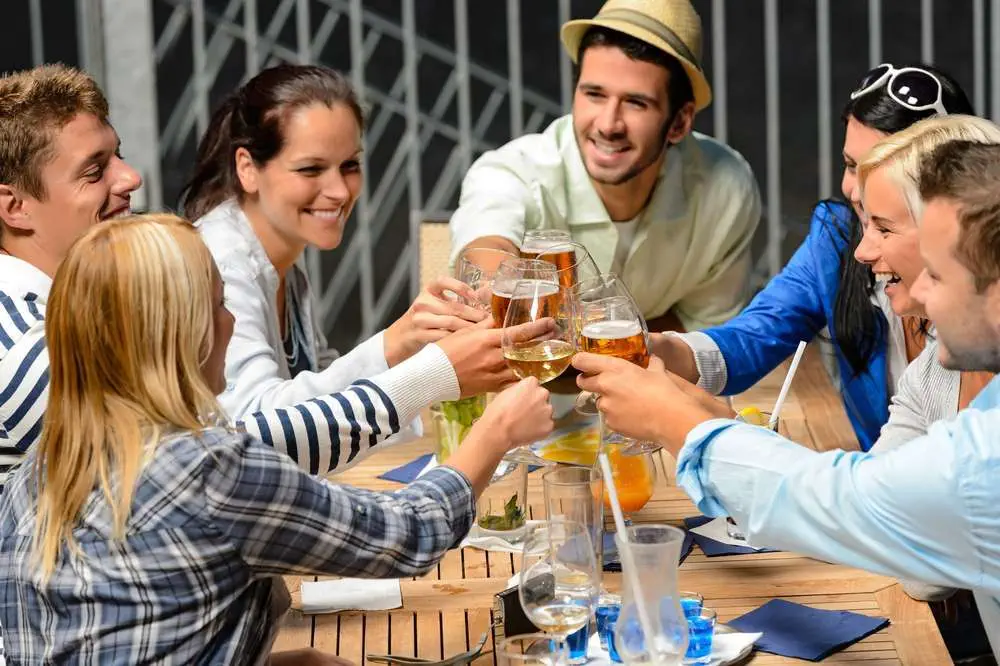 2. Gatineau Beerfest-Place des Festivals Zibi (June): 
The Gatineau Beerfest is the largest beer program in the Ottawa region.
It has a splendid internal and open setting accompanied by fresh and hundreds of beers from Ottawa brewery, sumptuous food, and live musical shows.
3. Orleans Craft Beer Festival-Orléans (June): 
Orleans Craft Beer Festival is an outdoor event in the city's eastern part.
You can enjoy some of the finest local craft beer freshly brewed in the Ottawa breweries, as well as live music, food, and much more.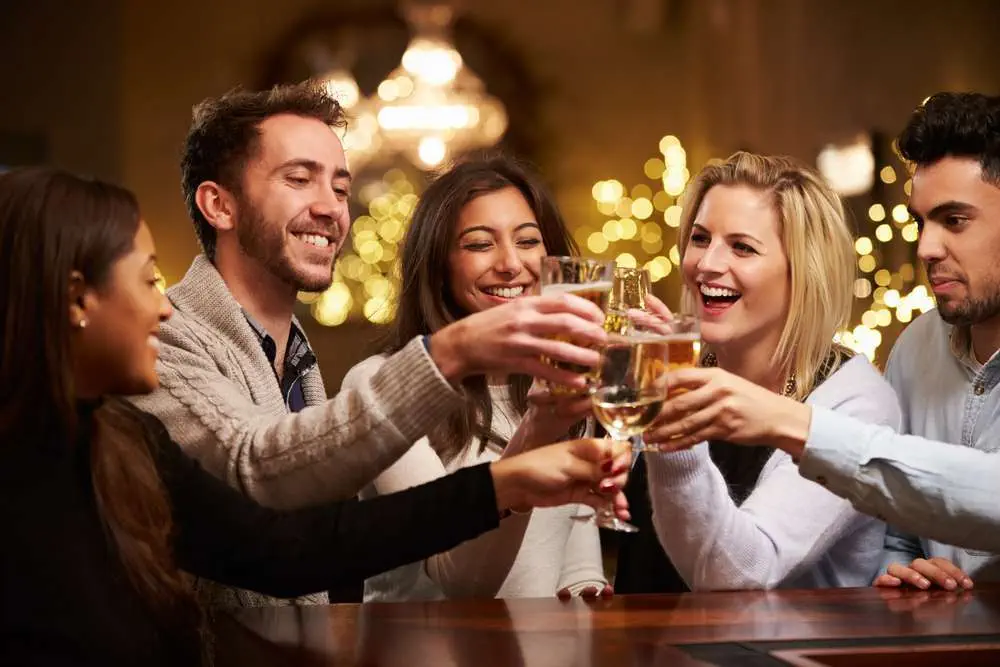 4. Dominion Day-Canada Agriculture and Food Museum (July 1): 
Dominion is one of the famous Ottawa breweries. They host Canada Day events that feature guest breweries, fun activities you can enjoy with your family, and live music with a beer school.
5. Beau's Oktoberfest-Beau's Brewing Co. (September):
Every year, Beau's organizes a famous family-friendly festival on their property in a rural area (Vankleek Hill), around an hour from eastern Ottawa.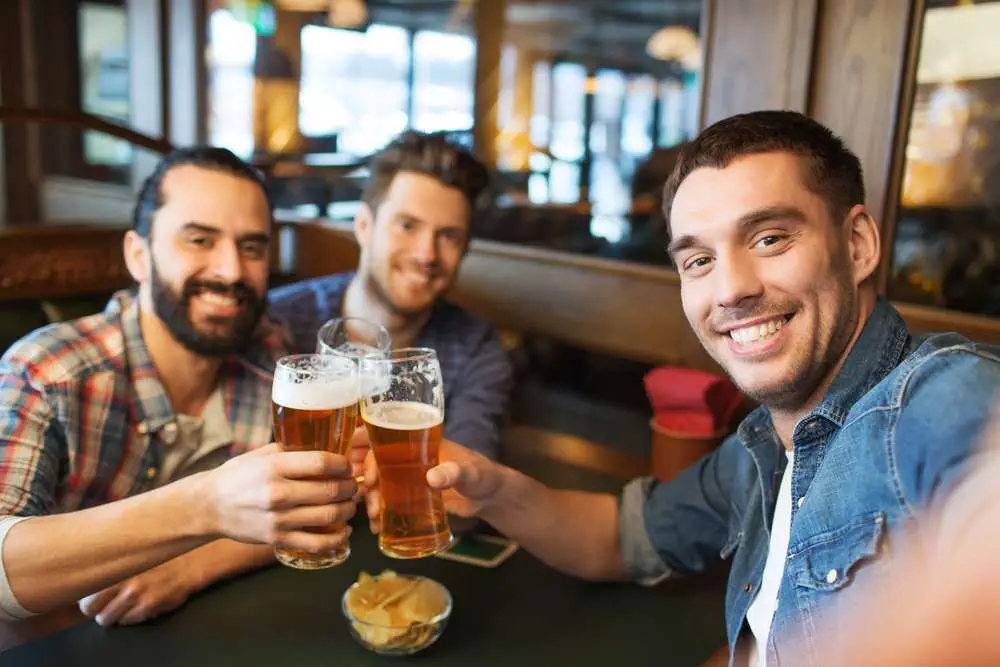 In the Oktoberfest of Beau's, one of the best Ottawa breweries, you can experience private guest breweries, tasty regional food, and one of the most famous Canadian performers.
Bus shuttles are available to the Beau's. You can enjoy camping.
6. Oktoberfest Ottawa-Barrhaven (September): 
The Oktoberfest of Barrhaven is all about craft beers from Ottawa breweries and other beverages, food, fun activities, and live performances under a huge bier tent in a tiny conurbation in the southern downtown.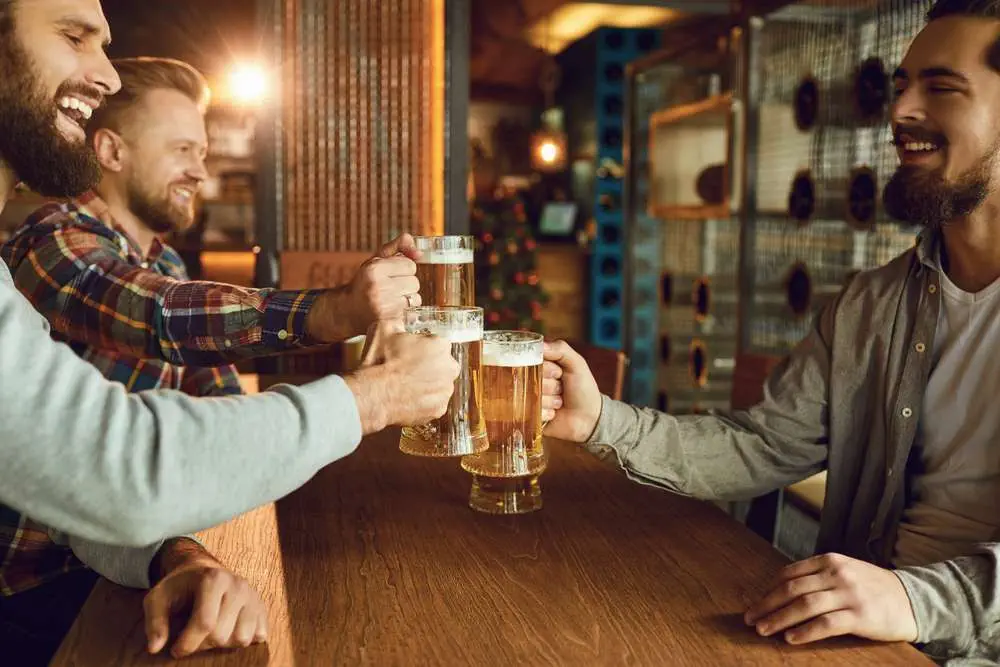 7. Gatineau Winter Beerfest in the Canadian Museum of History (held in February):
This is the winter version of the Gatineau Beerfest. Everything is pretty much the same in this brewery; only the beer is served inside the museum during the winter.
8. Ottawa Winter Brewfest-Lansdowne (February/March):
The Ottawa Winter Brewfest of Lansdowne showcases an enormous range of craft beers and beverages from the Ottawa breweries in the area and further on in the cozy atmosphere.
There are a lot of Ottawa breweries, and the number keeps increasing daily. When planning a visit to Canada, or if you're already in the Ottawa region, check out these popular brewery destinations with amazing food and an open patio experience.