Surrounded by the Canadian Rockies in Alberta, Jasper is mainly associated with Jasper National Park, one of the stunning vacation spots! But what do we do after all the enjoyment? Well, we comfort ourselves with some scrumptious eats! We present you with all the segments starting from the sparkling morning to the chilly night. Not to stress, when we are here to give you a variety of options from breakfast to dinner so let's discuss the best restaurants in Jasper
20 Best Restaurants In Jasper
Best Jasper Restaurants For Breakfast
Commencing with your morning coffee and breakfast, we have shortlisted some of the most excellent restaurants and cafes that will be worth the visit to invigorate your trip before you head towards exploring Jasper. So let's enjoy the warmth of the food near the Canadian Rockies.
1. Loulou's Breakfast And Pizzeria
Website – https://loulous.ca/
Located at 407 Patricia St, Jasper, AB T0E 1E0, Canada. Loulou's restaurant has accumulated immense fame. It provides a variety of options for breakfast, but it also provides the best services to its customer. The breakfast counter is open till 2 pm.
They serve eggs in the traditional form with bacon, ham, and sausages, and all adore it. They have nine forms of skillets, but the two most prominent of them are Mexican skillet and all meat skillet.
If you are a lover of omelets, then this place will not disappoint you! Lou Lou's Omelet is the most demanding one. If you want to compliment your meal with some heavier nutrition, then pancakes, bagels, English muffins, French toast, Belgian waffles are some of the finest choices. And as the name suggests, this place is even renowned for its pizzas as they have a total of 21 cheesy toppings in every size!
2. Sunhouse Cafe
Website – https://www.sunhousejasper.com/
The café is located at Jasper National Park Of Canada. Jasper restaurants enjoy a great view of the mountains, and so does the Sunhouse Cafe situated above the ground with a window top, which makes the customer enjoy the warm sunshine in chilly winter!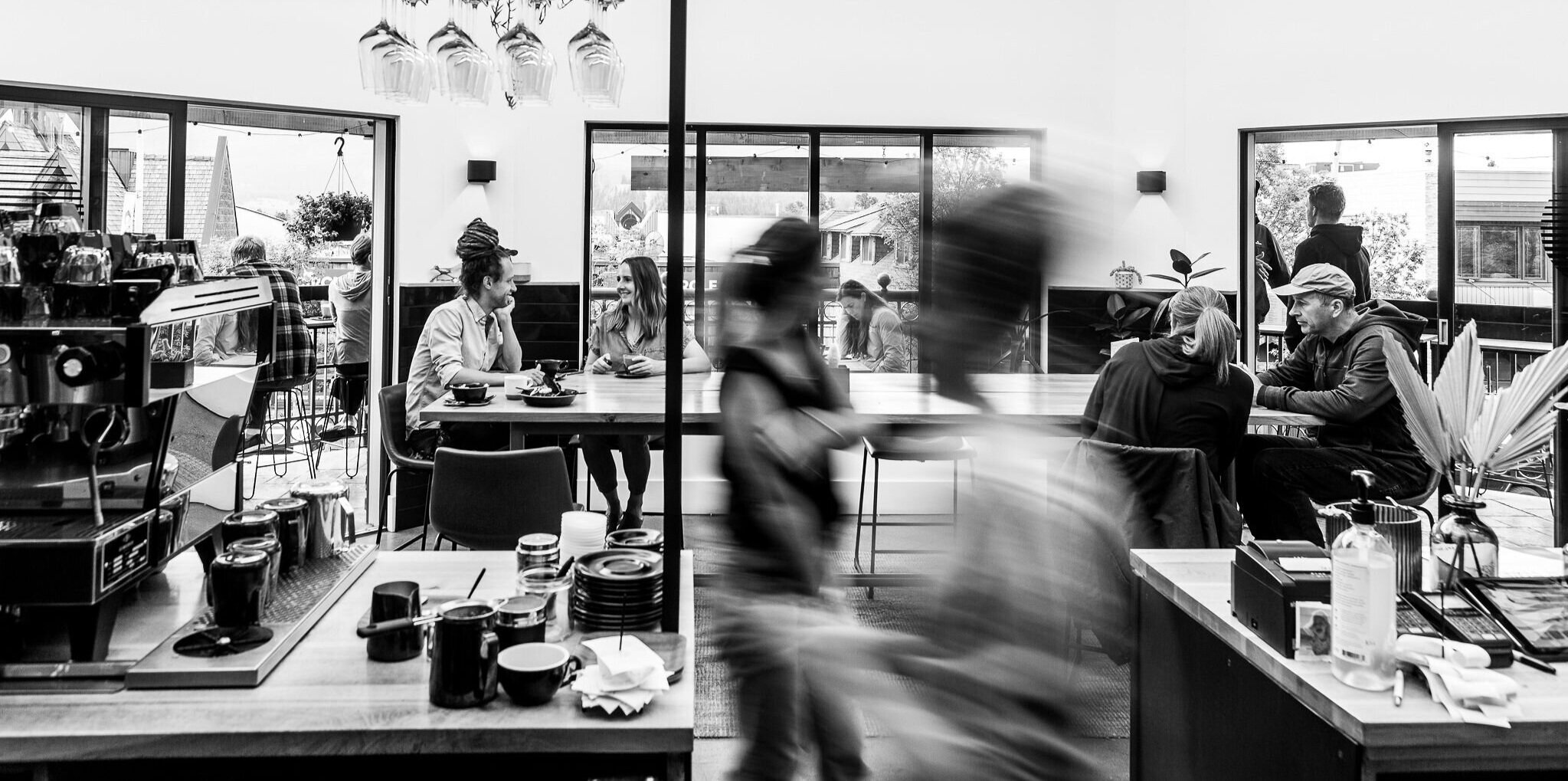 This is a terrific place for delicious food and coffee. The décor of the café is contemporary, which gets the attention of every tourist. Macadamia nut latte and Coconut Blueberry Bircher cake are some of the greatest choices if you want to kick-start your morning. Sandwiches, banana loaf, mushroom hash, and not-so-sweet waffles are the dearest food of buyers.
3. Coco's Café
Website – https://www.cocoscafe.ca/
Established at 608-B Patricia St, Jasper, AB T0E 1E0, Canada. A tiny yet cute cafe is always loaded with the aroma of coffee. It's one of the casual places near the Jasper station with excellent service, and there is a small gift shop around as well!
Lox bagel, breakfast burrito, pancakes are some of the famous vegan bites. Coco's are renowned for their vegan cuisine! They even have lots of varieties if you are looking for a wedding cake and cupcakes. The place might be tiny, but you can never underestimate them with their food and drinks, especially the London fog, referred to as Jasper Haze.
Tip- Do try the ginger latte. It's one of a kind.
4. Jasper's Wafflato
Website – https://www.jasperwafflato.com/
It is situated at 618 Connaught Dr, Jasper, AB T0E 1E0, Canada. Jasper Wafflato is one of the hidden treasures that serves breakfast all day and is an excellent place for your dessert cravings. Avocado toasts with sunny eggs and Waffles are, specifically, the Goat Cheese waffle and Easter egg waffle, are worth the try! It has aesthetic touch in all its dishes. It has got a casual space with a friendly vibe, and yes! Your breakfast won't go incomplete without your beloved latte.
5. Harvest Food & Drink
Website – https://harvestfoodanddrink.ca
Harvest serves breakfast, brunch, lunch, and dinner, but it's most prominent for its classic egg breakfast; Apple pie, French toast, Avocado toast are the common ones on the menu, but what is exceptional in the breakfast menu? Pineapple Coconut French toast, Apple Cinnamon Waffles, and Salmon Benny are the specialties making it one of the best jasper restaurants. Although it claims to have a healthy menu, unfortunately, it isn't.
6. Wicked Cup
Website- https://www.wickedcup.ca/
This place is located at 912 Connaught Dr. Jasper AB T0E 1E0, Canada has a savory breakfast with four types of eggs, muffin and mason jar, bagel, pancakes, and two types of burritos, and they have taken special care of the underage kids by providing them unique plates of eateries so that can't deny the vegetables, so if your kid is troublesome while sitting on the dining chair then bring them as this place even has a small gift shop inside. Now Cut the chilly mornings of winter with varieties of wine, beer, cider, and cocktails.
Best Restaurants In Jasper For Lunch
Are you all done with the heavy breakfast and site seeing Jasper? Well, lunch is waiting for you right here. We know you want recommendations for the lunch, and here we are with the selected options for the best restaurants in Jasper for your afternoon meal.
7. Fiddle River Restaurant
Website- https://fiddleriverrestaurant.com/
It was established at 620 Connaught Dr Upstairs, Jasper AB T0E 1E0, Canada. One of the most fantastic choices if you want to savor fresh seafood, hop in the Fiddle's to appreciate the sea creatures. Gluten-free Alaskan King Crab is the best option for those who are on a gluten-free, vegan diet. Fiddle's well-known dish is named Fiddle Fish Pot which has all the seafood creatures mixed with saffron and tomatoes and served with coconut rice. Rainbow trout stays in demand during Halloween due to its ingredients which have pumpkin seeds in it.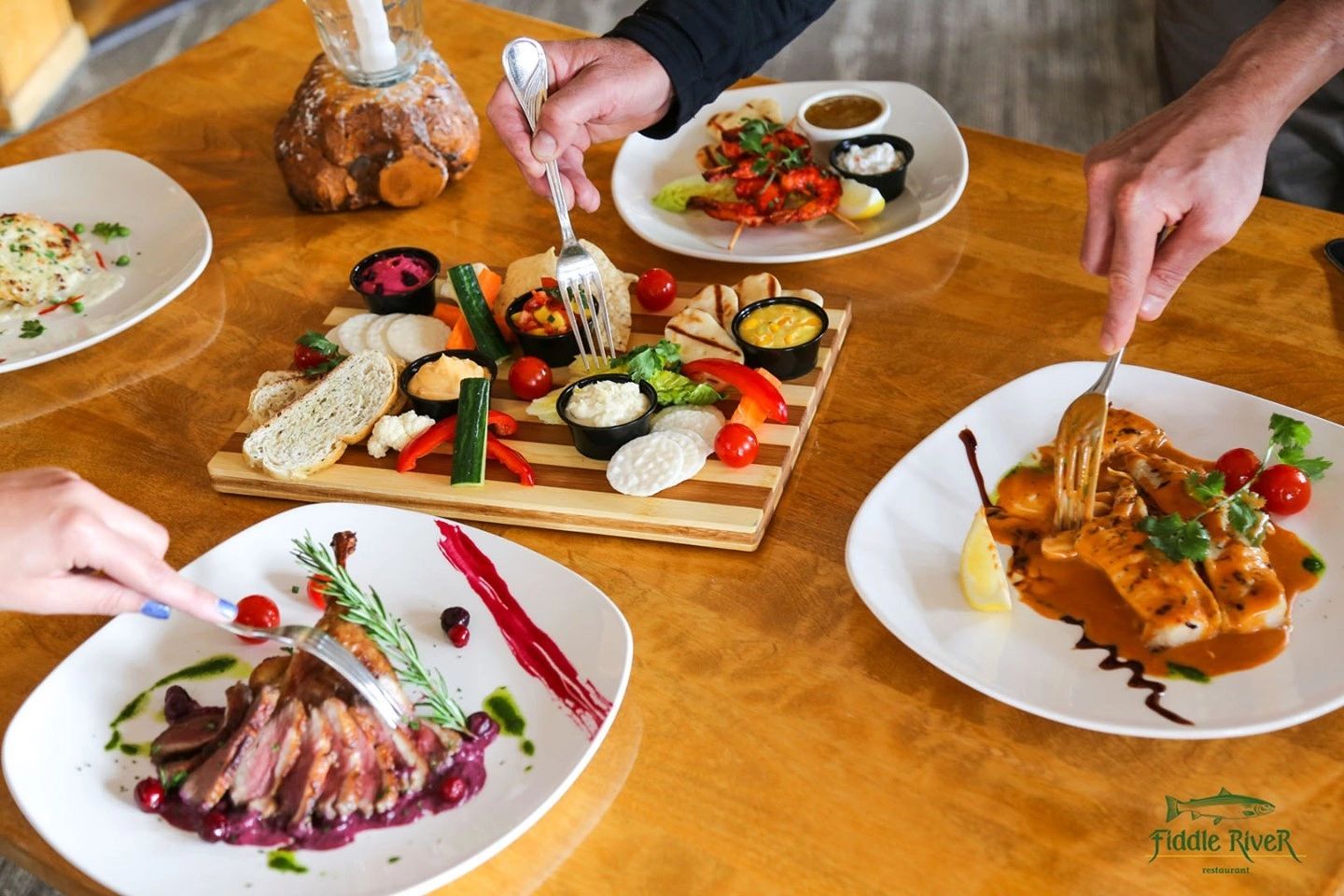 Arctic Char of Fiddle is wrapped in phyllo and served it buttered poured cucumber sauce. Pasta tossed in bolognese sauce, and it is named as wild game. Now you can imagine why! Pork and Beef cuisines are mostly loved at this small jasper restaurant. Fiddle River Restaurant only has one dish in pasta for vegetarians, which is not a win-win situation.
8. Evil Dave's Grill: Best Restaurants In Jasper
Website- https://evildavesgrill.com/
The funky and snappy style of this grill always attracts pals! Its globally inspired options make it is one of the better jasper restaurants. The local owners, mike and Cyndi Day, get contentment when they serve the wicked food. No! Not wicked, but the unique presence of the dishes make the consumers think so. Why is it the most loved grill? Because you can share your meal with your near ones without decaying the food later.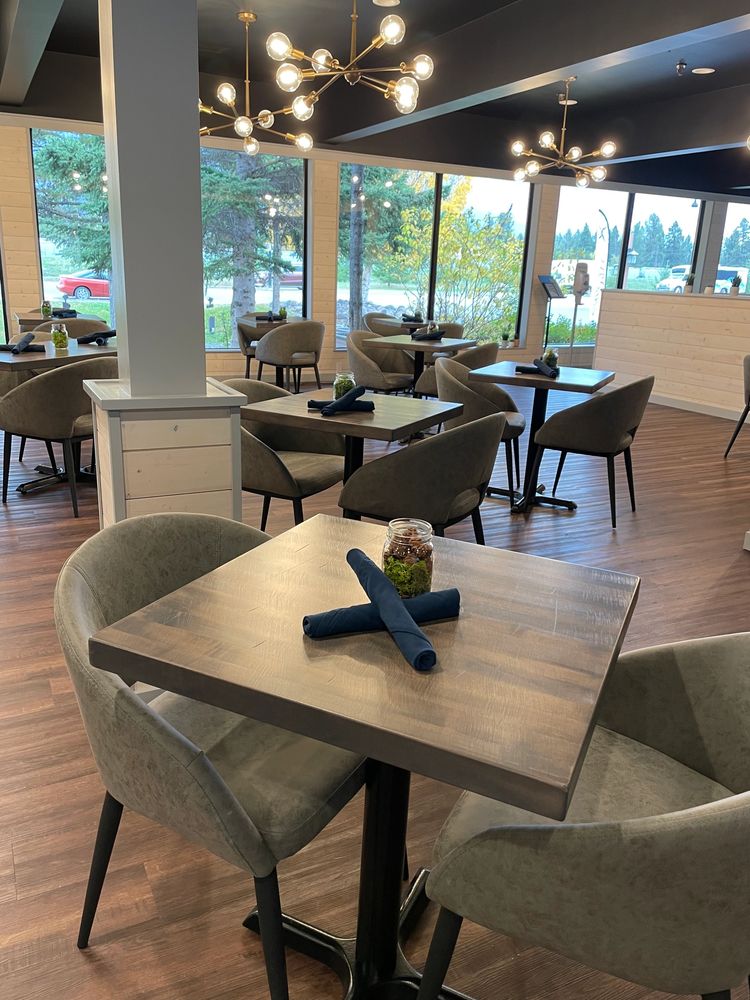 Now let us know the globally inspired options from Evil Dave's Grill that result in a delicious meal. Inspired from Thailand, red Thai curry is renamed the Karma Curry, which has fresh ingredients and vegetables served with jasmine rice. We surmise that China might inspire the other dish named Typhoon Noodles as it is one of the best choices for noodles! Inspired by the middle east style named Nourish, this dish has a unique tahini dressing that has everyone's eyes on it.
9. Patricia's Street Deli
Website- https://theguide.tab.travel/FXSAD/patricia-street-deli/
Situated at 610 on Patricia St Jasper AB T0E 1E0 in Canada. It's one of the best places for your afternoon meal. The outdoor dining area gives you a stunning view of the mountains, but the tiny restaurants have a long waiting line, which disappoints the visitors. The restaurant is vegetarian and vegan-friendly!
Sandwiches from Patricia's are must a try. They are also famous for serving Canadian dishes and soups, and their go-to meal will be enough to sustain you for the afternoon.
10. The Olive Bistro & Lounge
Website- https://olivebistro.ca/web1/menus/
The Olive Bistro has a delicious tapas-inspired menu if you want to savor the taste of Mediterranean fusion fare with Canadian twists. The Olive is one of the most intimate jasper restaurants because of the classy interior design with glass windows on the top, leading to the lighting up of the whole area in the afternoon. You will love heading towards this place!
The most prominent meal of the Olives is bison burger and dragon bowl, which are the customer's recommended dishes if you pay a visit to this dine-in. Brie and Cuban sandwich are worth the try, and some of the loved dishes are Moules et Frites, Truffle Poutine, Spicy Seafood Penne, Chickpea Salad Donair, crispy chicken and thai bowl are also some of the dearest cuisines to the customers, and they have the most delicious cocktails in the town.
11. The Inn Grill: Best Restaurants In Jasper
Website- https://www.jasperinn.com/the-inn-grill
A restaurant inside Jasper Inn is prominent for serving authentic Canadian cuisine and welcoming ambiance situated at 98 Geikie in St Jasper AB T0E 1E0 in Canada. The Inn is notable for its buffet system, and it is the most spacious place for hotel guests due to the rooms available.
The menu is specifically designed for vegetarians and health-conscious folks, and the most beloved is the Coconut curry soup. And they have even paid heed to non-allergic and gluten-free dishes and even have pick-up facilities. The Inn Grill is worth visiting with friends to chill out.
12. Tekarra Restaurant
Website- https://tekarrarestaurant.ca/kitchen
It was established at Highway 93A South of Jasper AB T0E 1E0 in Canada. It has a cozy atmosphere from where you can enjoy the view of Jasper National Park. There are three chef's selection dishes whose main ingredients are three artisan cheese. Tekarra Restaurant even has its lodge. Its restaurant is filled with the aroma of mini poke bowls, Elk Carpaccio, delicious smoked rotini, and many more cuisines worth eating!
13. L&W: Best Restaurants In Jasper
Website- https://landwjasper.ca/
Don't want to be a part of a classy restaurant and limelight? Well, L&W does a fantastic job by providing home comfort around the nature-filled restaurant.
No delicate dishes at all! Just a modest dine-in area. Charcoal Broiled Burgers are the special one of this place! And all the burgers are served with fries and your choice of toppings of mustard, lettuce, onion, and tomato. Who doesn't love barbeque? All three barbeque dishes are served with a plate of rice with fries that is a wholesome meal for your lunch—getting the homely touch now? Lamb chops and Spanakopita are the signature dishes of this restaurant. They serve thirteen types of appetizers which are a must-try at the inception!
Best Restaurants In Jasper Park Lodge
As assured, we will cover every meal of your day. Now it's time for that meal where you have to loosen up and enjoy the chit-chat with your loved ones. Dinner plays a vital role and decides whether you will have a sound sleep or a reckless night. But not to fret when we are here! We have shortlisted some of the best eateries to have a showdown to your day.
14. Oka Sushi Restaurant: Best Restaurants In Jasper
Website- https://www.jasper-park-lodge.com/dine/restaurants/sushi/
This intimate sushi bar is located at Lodge Road in Jasper AB T0E 1E0, Canada. It is one of the hidden treasures of the town! People from all around the world love this Japanese dish. This intimate sushi bar has achieved heights of excellence.
The atmosphere is exactly like an authentic Japanese store with loads of varieties in seafood and mainly fish. The most famous sushi chef named Tatsuhiko Okaki has run this place for almost twenty years now and has grown its popularity among the locals as it is the oldest dining place.
15. Fairmont Jasper Park Lodge: Best Restaurants In Jasper
Website- https://www.fairmont.com/jasper/
One of the most expensive lodges in Jasper has an award-winning spa that can comfort you after your way back from a tiring day. As per the customer's review, the lodge serves you one of the best dinners and finest drinks.
Tip- Saturday night is the busiest night over here. Although it is open till 1 am, it stays engaged most of the time! So, Plan with care.
Specifically talking about the great food, then Dukkah Crusted Turkey Leg is one of the selections for Christmas. Elk Hunter Pie has got a lot of positive reviews from the customer. They have only three noodle options which is not a win-win situation as visitors often want more options to choose from this section. Burger, sandwiches, and soups are also admired. We recommend selecting the unique dishes of the diner. They have a total of five options in the desert, and all of them are worth the try! You won't be disappointed in the bar section as they have even imported options with them and varieties of cocktails and wine.
16. The Pines Restaurant: Best Restaurants In Jasper
Website- https://www.banffjaspercollection.com/dining/the-pines/
Located near the pyramid lake in Jasper, AB T0E 1E0 in Canada on the border of Alberta and British Columbia is another classy dine-in from where you can relish the beauty of mountains and the lake together. Dinner starts at 5 pm provides a stunning view of the Canadian Rockies and Pyramid Lake to its customers.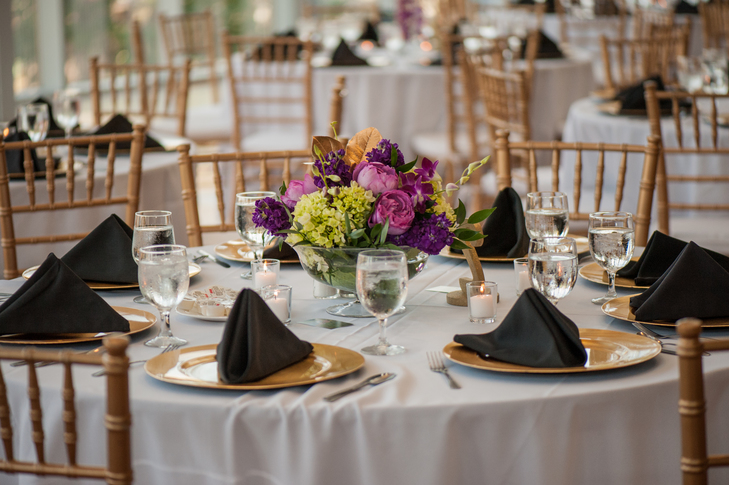 Although they have just three appetizers to satisfy you, they have a delicious dinner, and one of the most admired dishes is Pheasant Breast that you should try! Beef, Bison, and Gnocchi are the other tremendous options. Do try the dessert form of crostini over there.
17. The Raven Bistro: Best Restaurants In Jasper
Website – https://theravenbistro.com
It is situated in downtown Jasper, 504 Patricia St Jasper AB T0E 1E0, Canada. Even the Raven has the Mediterranean fusion fare with the local eateries. The Bistro has innumerable picks for dinner. Coconut Kaffir Lime Seafood Pot is the most loved gluten-free dish, and another cherished plate is of Brown Sugar Salmon with Risotto. Feta Stuffed Falafels is the most popular homemade starter, which you can't skip!
The Raven Bistro is one of the great restaurants in this town and can complete your day with its delightful chocolate pecan tart.
18. Jasper Pizza Place: Best Restaurants in Jasper
Website- https://www.jasperpizza.ca/
Want to avoid the heavy dinner but want to delve into the world of cheese? Well, stop at Jasper Pizza Place, which is our only recommendation for pizza buffs.
This locale has varieties of pizzas like Hawaiian, Sicilian, JPP Delux, Microdose, Salumi, King of New York, Golden Duck, Palisades are some of the outstanding pizzas! You even have the option to create your pizza by choosing from a variety of toppings. Classic Alfredo and Pomodoro are the two fine selections in pasta. We can't leave the garlic bread, can we? Mediterranean Garlic bread has been given good reviews from the customers. The pizza paradise even has burgers with them so enjoy the rooftop patio and outdoor patio over there!
19. Spice Joint
Menu At Spice Joint- https://www.sirved.com/restaurant/jasper-alberta-canada/the-spice-joint-jamaican-cafe/562980/menus/3035315
It is another famous restaurant for especially the Jamaican-inspired cuisine and is near this beverages company. Jerk Grilled Cheese and chicken sandwich is the foodies best eats! Jamaican food is known for spices, and the restaurant has maintained the same sayings.
Best Restaurants in Jasper For Beverages
The cold weather of Canada always keeps the beverages stores in demand, and here we are to give you the only suggestion if you are that person who loves to cherish the drinks.
20. Jasper Brewing company: Best Restaurants in Jasper
Website- https://jasperbrewingco.ca/
It is situated at 624 Connaught Dr in Jasper AB T0E 1E0, Canada. Jasper Brewery Company will never dishearten you and will give you the highest quality beer experience. Their signature touch is the home cultured yeast which is worth your taste test. Now just the beverages, but it even has mouthwatering dishes. The bartenders are given just as much freedom as a chef to experiment with drinks. You can never say no to Jasper Brewing Company.
After such a long journey, you must be tired of visiting all the restaurants, but we have successfully reviewed the 20 best restaurants in Jasper! Now time for you to decide which restaurant you will pick for your meal, and we hope you select the best one!
Visit our website Icy Canada for more articles.
Why Try Out Rocket.net - IcyCanada's recommended hosting provider