Vancouver, come indulge in the Candlelight Tribute to Jay Chou musical experience on September 8th, 2023 at Kerrisdale Presbyterian Church from 7.30 pm and 9.30 pm and make memories of a lifetime.
Candlelight has once again brought a wonderful opportunity for Pop fans, especially the ones obsessed with Mandarin Pop.
Grab your tickets from FEVER now!! 
1. What Is Candlelight?
Candlelight is an organization that organizes various programs dedicated to numerous artists in places all across the world. This time the concert is to be held in Vancouver, Canada.
The specialty of candlelight concerts is that the whole program is carried out using candles as the source of light.
To put it easily, the whole place is illuminated by candlelight and the performers perform amidst such an arrangement.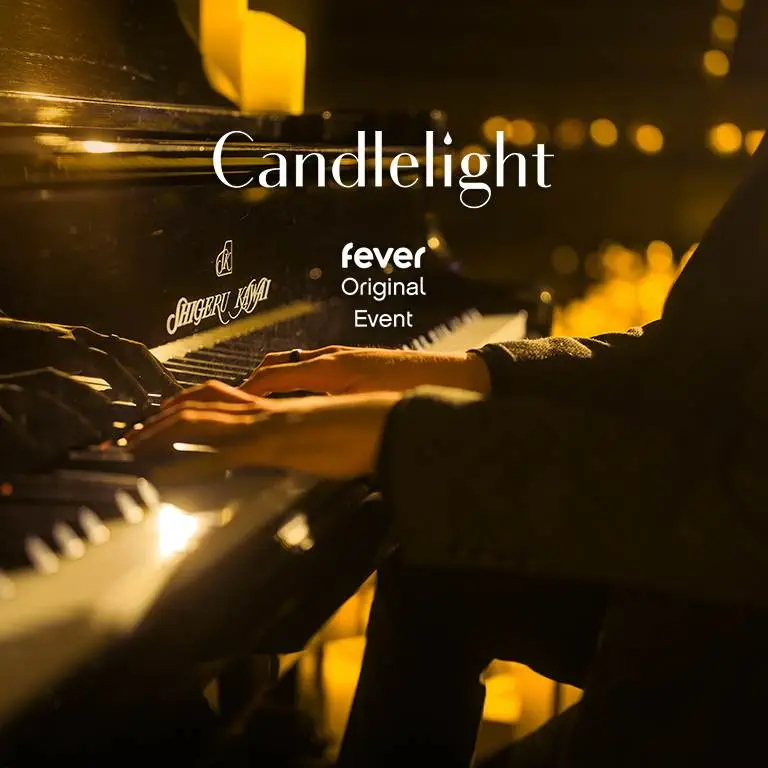 2. What Is the Program? 
This time, candlelight has decided to host a concert as a tribute to the Mandarin Pop artist, Jay Chou, and the thChou8 pm program is to be held at Kerrisdale Presbyterian Church.
Often known by the name 'King of Mandopop', Jay Chou is one of the bestselling artists in Taiwan and is immensely popular among people of all age groups.
Thus, candlelight has decided to dedicate a concert to Jay Chou and thereby thank him for his contribution to the music industry. 
3. When Is the Concert – Date and Time? 
The concert is to be held on the 8th of September, which happens to be a Friday that will last for an hour, and there are 2 time slots available, one is from 7:30 and the other one is from 9:30 which you can choose accordingly.
The doors of the venue open 30 minutes prior to the starting time so the early arrivers can settle down accordingly, but late entry is not permitted. 
4. Age Requirement
Candlelight has a minimum age requirement of 8 years, that is, a person attending the concert must be at least 8 years old or above.
Any person under the age of 16 years will only be allowed if accompanied by an adult. 
5. Performers 
Candlelight is known to bring in talented artists to make this experience more worthy for you.
This time, candlelight is bringing the Solo Pianist so that the experience is more lively and stays with the listener long after it's over. 
6. Program 
Candlelight, whenever paying tribute to an artist, always selects their best compositions and fan favourites, and this time, it is no exception.
The tentative program for the event Candlelight: A Tribute to Jay Chou covers a wide range of Chou's brilliant compositions that include 'Love Before BC', 'Greatest Works of Art' and even 'The Longest Movie' as well as 'The Promised Love'. 
7. Tickets
Grab tickets to a wonderful evening with Candlelight.
To get tickets to their extravagantly beautiful concert and be a part of this experience, visit FEVER now!
8. Details of the Candlelight's Tribute to Jay Chou in Vancouver This September
What – Candlelight's tribute to Jay Chou.
When –

8th September 2023.

Where –

Kerrisdale Presbyterian Church, located at 2733 West 41st Avenue, Vancouver. 

Time –

7:30 pm; 9:30 pm. 

Tickets – On FEVER