Canada's music scene has been expanding since the 80s. Canadian music used to be the butt of the joke, but now Canadian artists have risen to the global stage. If Canadian artists have proven anything, it is that they are not to be taken lightly!
Canadian pop music has evolved significantly over the decades. From the few global hits of the 80s to the daily Billboard bops of today, Canadian artists have become an integral part of Pop music. So join us as we follow the journey of popular Canadian artists through the years.
Popular Canadian Artists Today:
Shawn Mendes:
Shawn Mendes is a true Gen Z icon. The young Canadian Artist got his start on the social media platform Vine in 2013, where he amassed a sizable following of adoring fans. He eventually caught the attention of a record producer, and by 2015, his single 'stitches' was the number one song in the U.S. Since then, Shawn Mendes has captured hearts and charts alike!
Shawn Mendes hits include 'treat you better,' 'Mercy,' 'Senorita' and 'in my blood.' His music is generally quite classic pop but has influences from folk and rock music as well.
The Weeknd: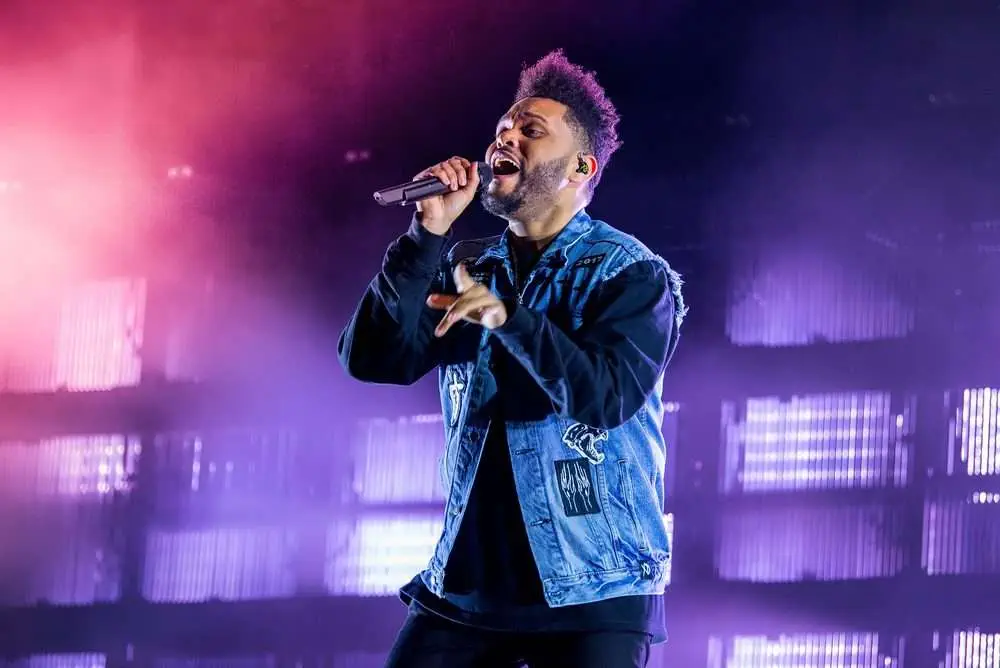 Abel Makkonen Tesfaye, better known as popular Canadian Artist and record producer The Weeknd, got his start posting videos anonymously to YouTube. After about a year of anonymous uploads, The Weeknd released a series of mixtapes in 2011 that garnered him widespread praise and acclaim. By 2012 he had signed with the record label 'Republic Records' and released his first studio album in 2013. To date, The Weeknd has 3 Grammy Awards in the 'Best Urban Contemporary Album' category and is currently still gunning for 'Best Album.'
Some of the Weeknd's initial success can be chalked up to the mystery behind his anonymous releases, but the majority of his success was due to the dark and sultry R & B sound of his music. This characteristic brooding sound can be heard in his smash hits 'Hills', 'Can't Feel My Face' and 'Starboy.'
Drake: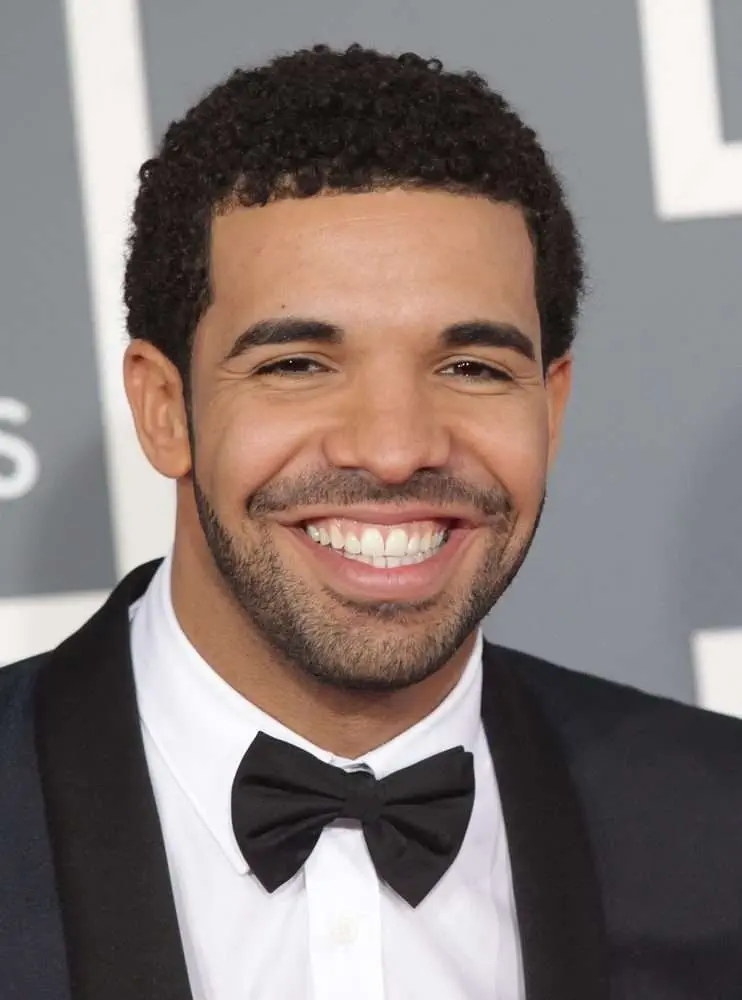 Drake is the rapper that brought the 'Toronto Sound' and Canadian Artists to the global stage. His rap career began in 2007, before which he was an actor on the popular show 'Degrassi.' Drake was an 'indie' rapper for the first couple of years of his career before he signed to 'Young Money,' the same label that signed Nicki Minaj and Lil Wayne. Since then, Drake has held multiple Billboard chart records and 4 Grammy awards.
Drake's signature soulful hip hop and R & B style can be heard in his chart-topping singles 'Gods Plan', 'Controllla,' and 'Hotline Bling.'
Justin Bieber: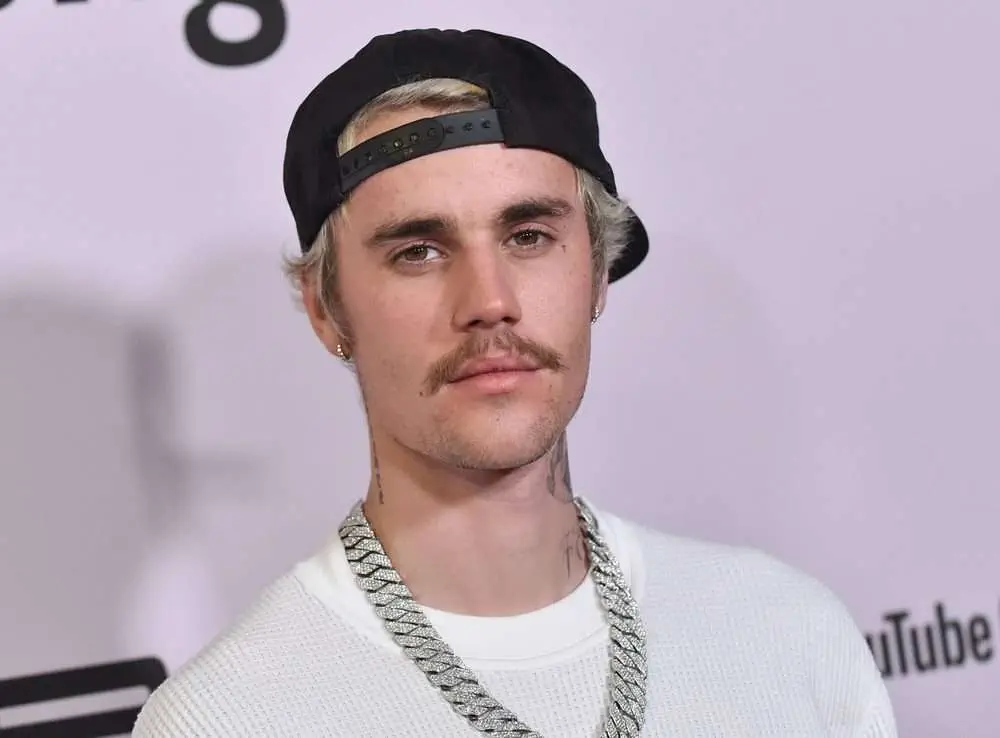 Justin Bieber is a pop culture Phenomenon and arguably one of the first Canadian artists to go viral. Everybody knows the story of the blond, teen heartthrob who skyrocketed to fame aged just 13 years old. Bieber's debut track 'Baby' became an internet sensation, and while Bieber may have been the butt of the joke for sones, he still had a cult-like following of fans who propelled his career into the stratosphere.
In 2016 Bieber became the first Artist to top 10 billion total views on Vevo. He also holds 14 other world records (according to the Guinness Book Of World Records). While his music may have started off as bubblegum pop ( hits from this period include 'never say never' and 'mistletoe'), his music went through several transformations as he experimented with a 'bad boy' image ('boyfriend,' 'beauty and the beast' and 'as long as you love me' being notable singles from this time) to the modern EDM pop sound he is now known for ( 'sorry,' 'what do you mean' and 'cold water').
Carly Rae Jepsen: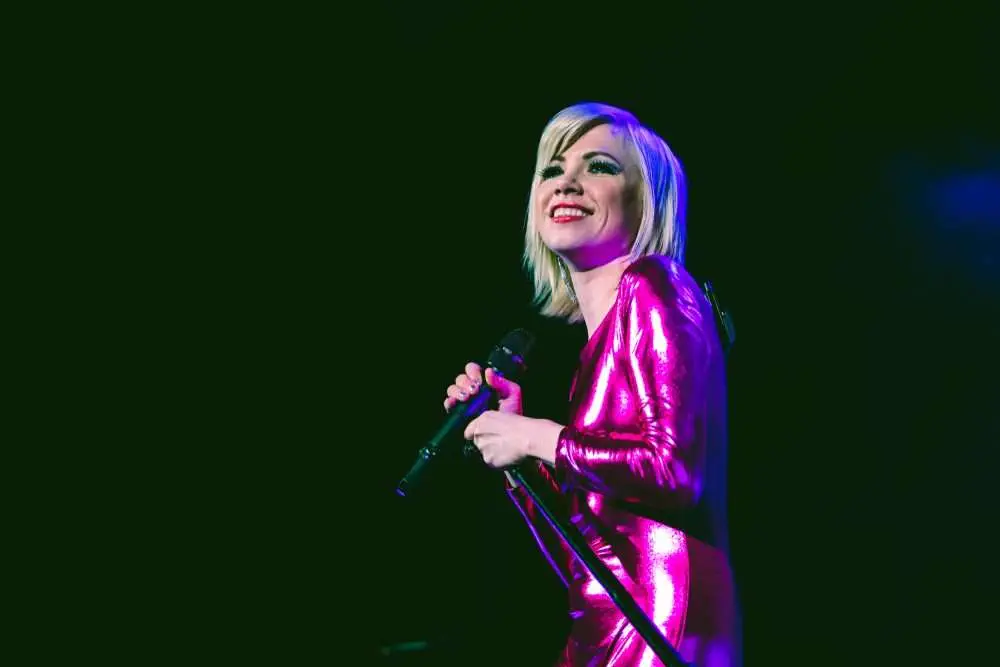 Singer and songwriter Carly Rae Jepsen hit the ground running with her breakthrough single 'call me maybe.' This Canadian Artist had her career launched by the reality tv show 'Canadian idol' in 2007, where she placed third. Her first album in 2008 had a folksy musical style, but it brought her little success in her career. She finally found her feet in 2012 with her bubblegum pop album 'kiss'.
It seemed for a while that this pop princess would be just another one-hit-wonder, but Carly Rae Jepsen proved that you should never underestimate a Canadian artist! She has continued to release extremely successful albums like 'Emotion' and 'Dedicated.'
Popular Canadian Artists in the 2000s
Avril Lavigne: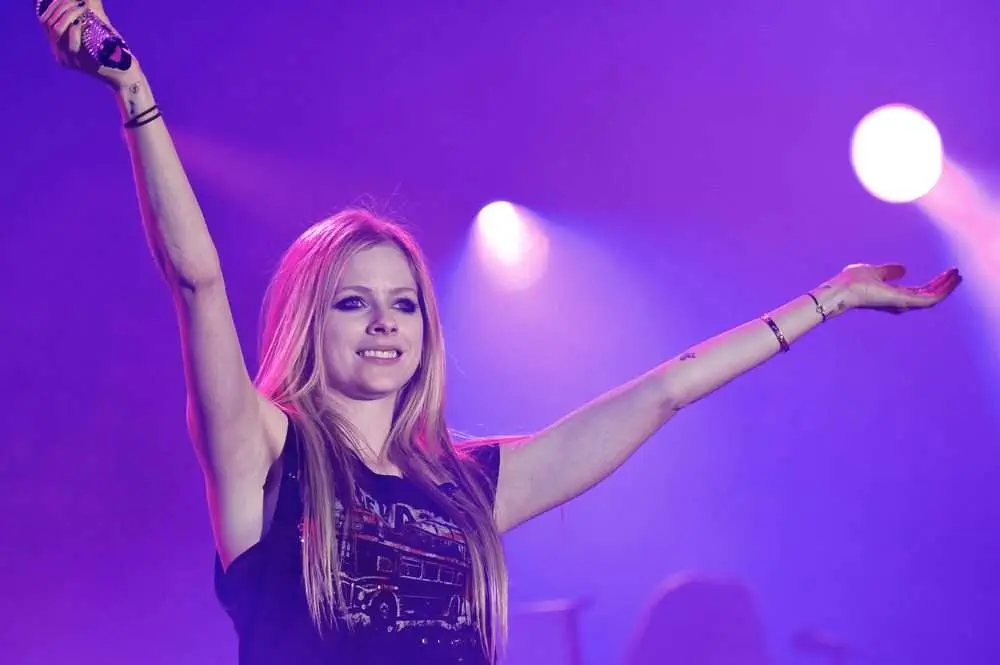 Avril Lavigne is the Canadian Artist that defined an era. She was the 'Pop Punk Queen' of the 2000s and the ambassador for the skate-punk movement that rocked the decade. Avril Lavigne debuted in 2002 with the iconic song 'Sk8r Boi'. Her music paved the way for female punk-pop artists around the world and brought the former subculture to the mainstream.
Some of Avril Lavigne's hits include 'Girlfriend,' 'Complicated,' and 'The Best Damn Thing.'
Nelly Furtado: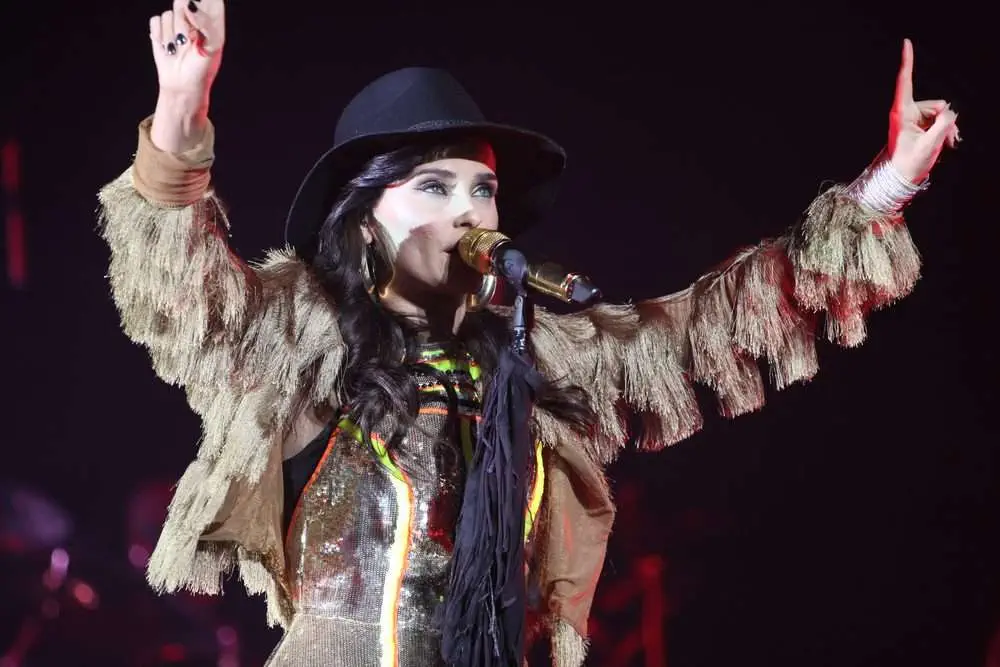 Nelly Furtado was another woman that revolutionized the Canadian music scene. She has been named the 'Queen of reinvention' due to her constantly evolving music and persona. Nelly began her career as a budding Canadian Artist in the early 2000s. Her first album, 'Woah, Nelly!' was a trip-hop masterpiece that is still beloved today. She then went on to explore the hip-hop genre further as well as her Portuguese heritage in her music. Nelly Furtado also forayed into folk music, but the underwhelming public reception meant Nelly moved forward and never looked back.
Nellys 2000s success was marked by chart-topping singles like 'promiscuous,' 'I'm like a bird,' and 'Maneater.' With her Grammy award and 40 million worldwide records sold, Nelly Furtado is one of the most popular Canadian Artists of all time.
Michael Bublé: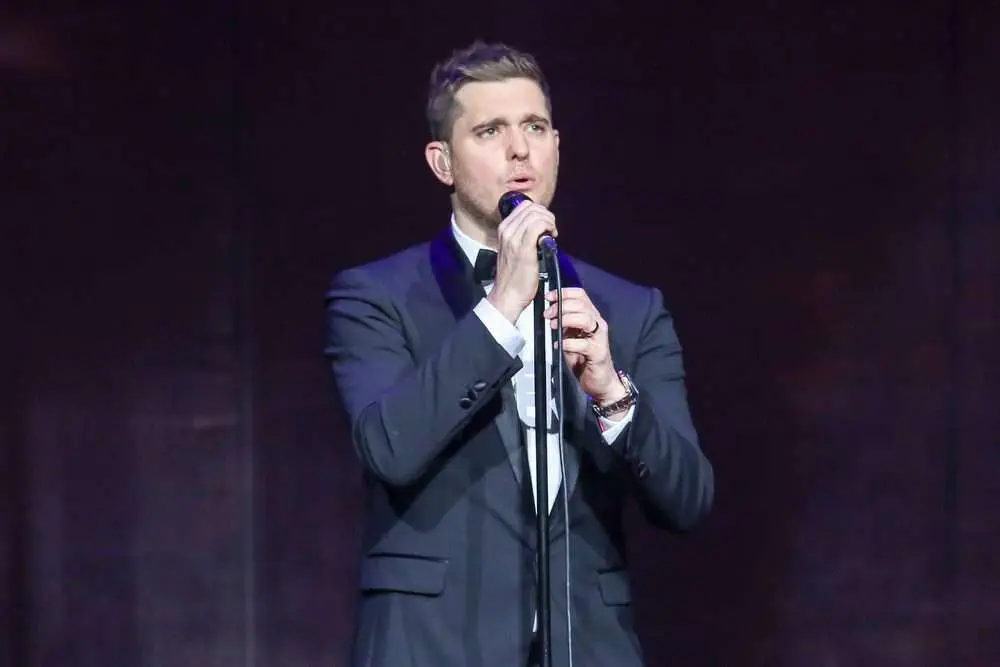 Michael Bublé was to the 2000s what Frank Sinatra was to his time. Bublé gained a worldwide following for his heartful crooner songs. His music has influences of Broadway, jazz, and easy listening intertwined with timeless pop ballads.  Michael Bublé and his classic hits make him a favorite amongst listeners of all ages, even today.
Michael Bublé's multiple hit singles include 'The Way You Look Tonight,' 'To Love Somebody' and 'Can't Help Falling In Love.' He won four Grammy Awards over the course of his career (spanning an impressive eight albums)
Deadmau5: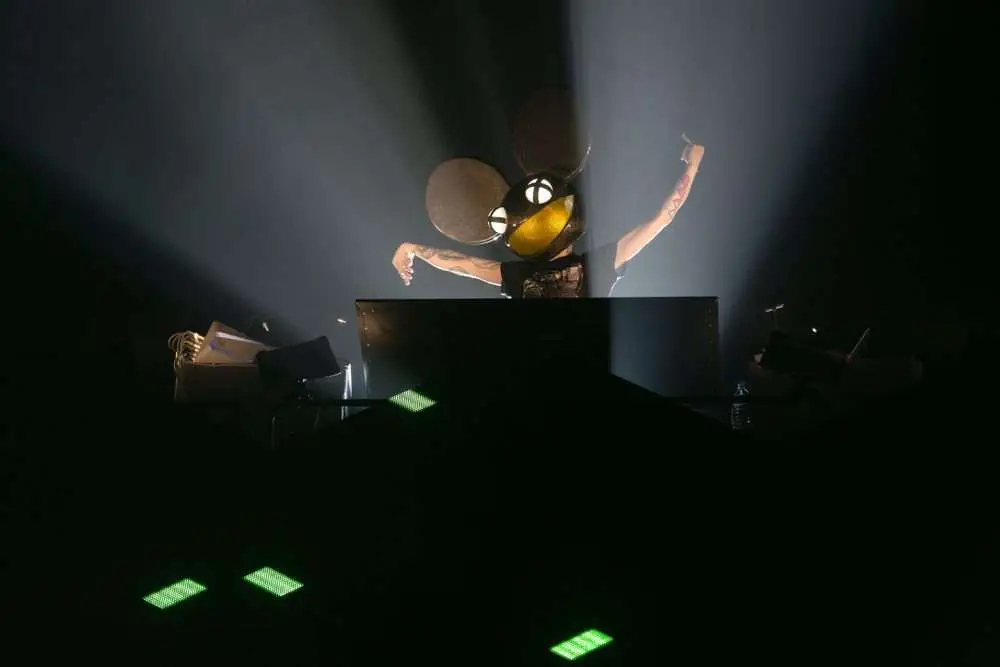 Deadmau5 (real name Joel Thomas Zimmerman) is the famous producer and Canadian Artist popular for his work in the EDM genre. His work covers everything from 'progressive house,' 'techno' and 'dubstep.' Deadmau5 is currently one of the highest-paid electronic music producers in the world. He owns nine record labels as of today and is accredited with modernizing the image of Canadian Artists worldwide.
His club bangers are stilled pushed in today's nightlife with singles like 'bot,' 'Alone With You,' and 'Closer.'
Nickelback: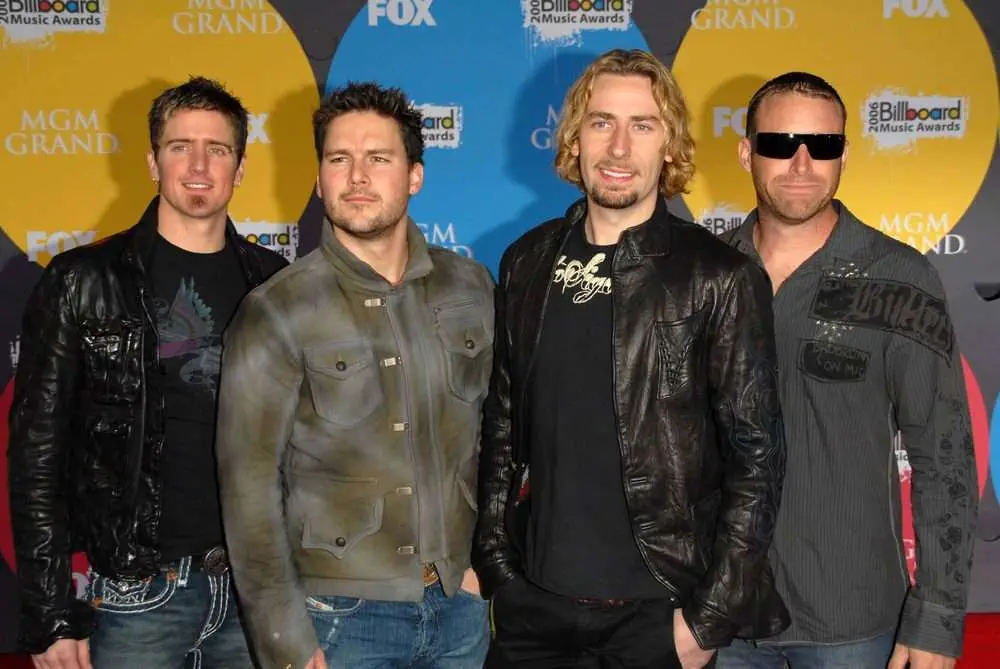 Rock band Nickelback has always been a divisive group. Some love them with all their hearts, and some belief their music to be a form of torture! Nevertheless, Nickelback is the most commercially successful rock band and Canadian Artists of today. They were the Billboard most successful rock band of 2009, a decision that caused much backlash at the time!
Some of Nickelback's songs include ' How You Remind Me,' 'someday,' and 'Photograph.' The band also won five awards from the Society of Composers, Authors and Music Publishers of Canada (SOCAN).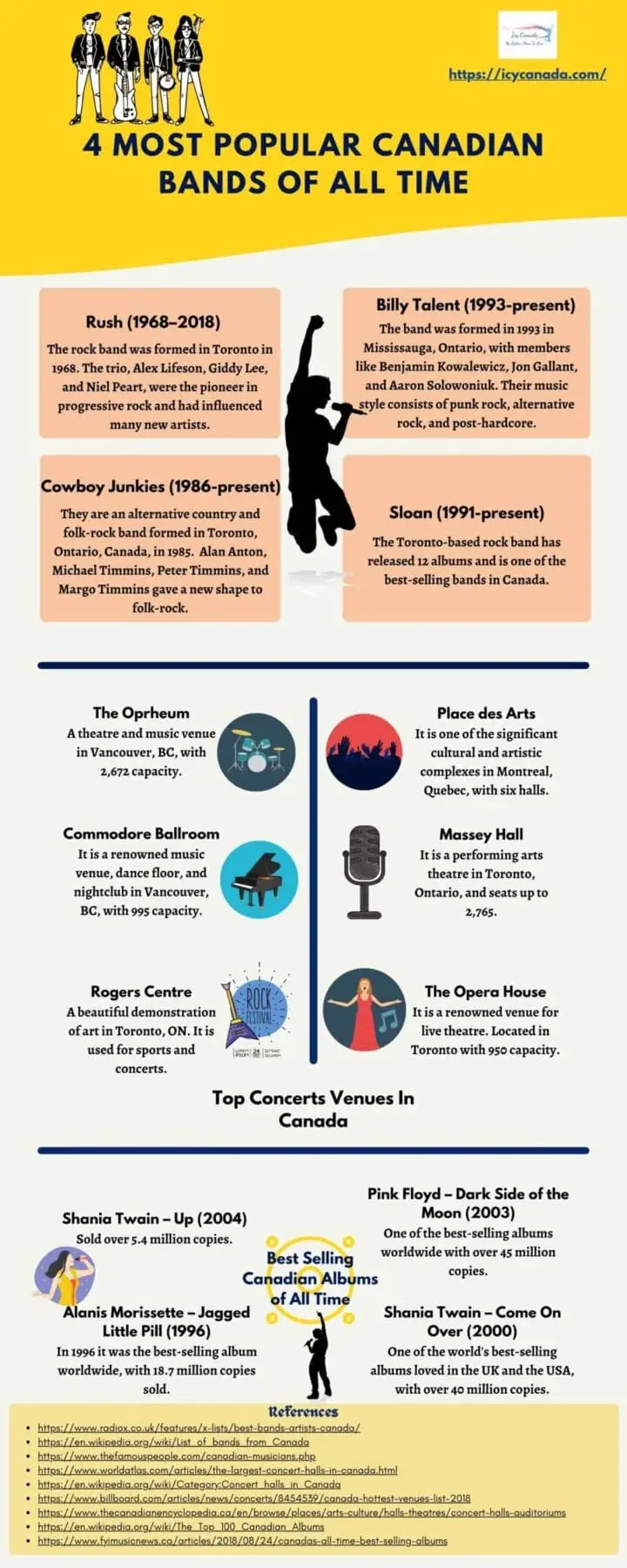 Popular Canadian Artists in the 90s:
Shania Twain: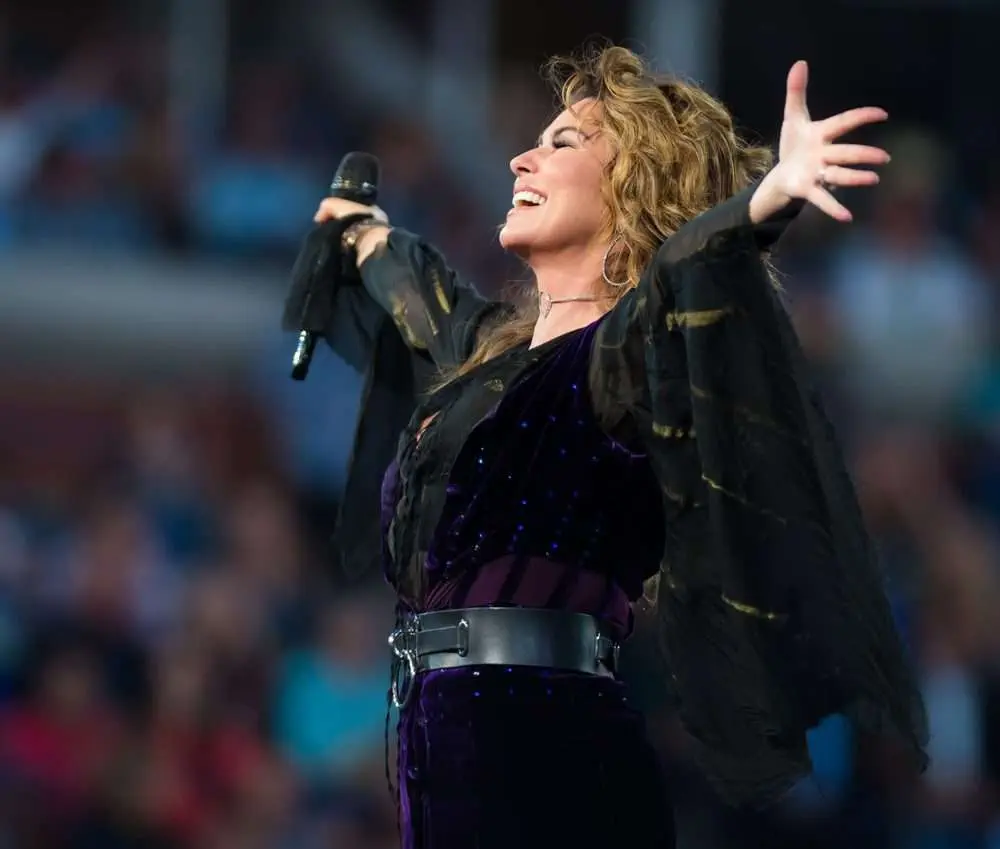 Shania Twain is the singer, songwriter, and best-selling female country music artist in history! This Canadian Artist is the pearl of the Canadian music scene. This country-pop princess debuted in 1993, but she only found success in 1995 with her second album ' The Woman In Me.'
Shania Twain's most popular songs include 'Any Man of Mine' ( the song that won the Canadian Artist her first Grammy award).
Celine Dion: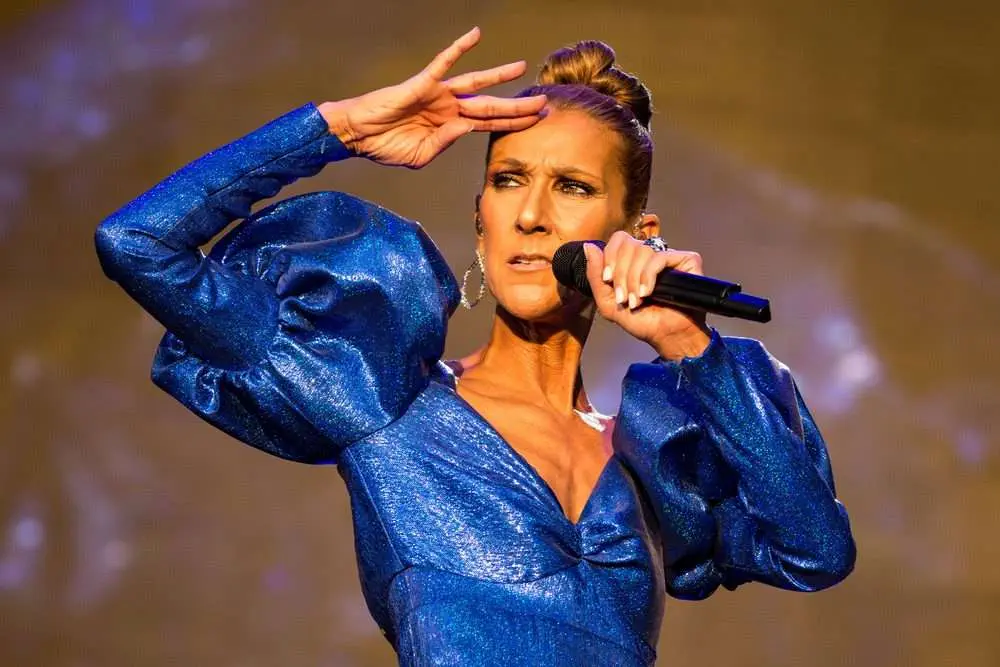 Most people know Celine Dion from her song 'My Heart Will Go On' – a song featured in the blockbuster movie Titanic from the 90s. Her power ballads and impressive vocal skills have continued to grow her career, winning a whopping 5 Grammy awards (best album and record of the year included). She is arguably the most well known Canadian Artist of all time.
Celine Dion was the singer of bestselling singles like 'The Power Of Love,' 'Think Twice' and 'Ashes.'
Barenaked Ladies: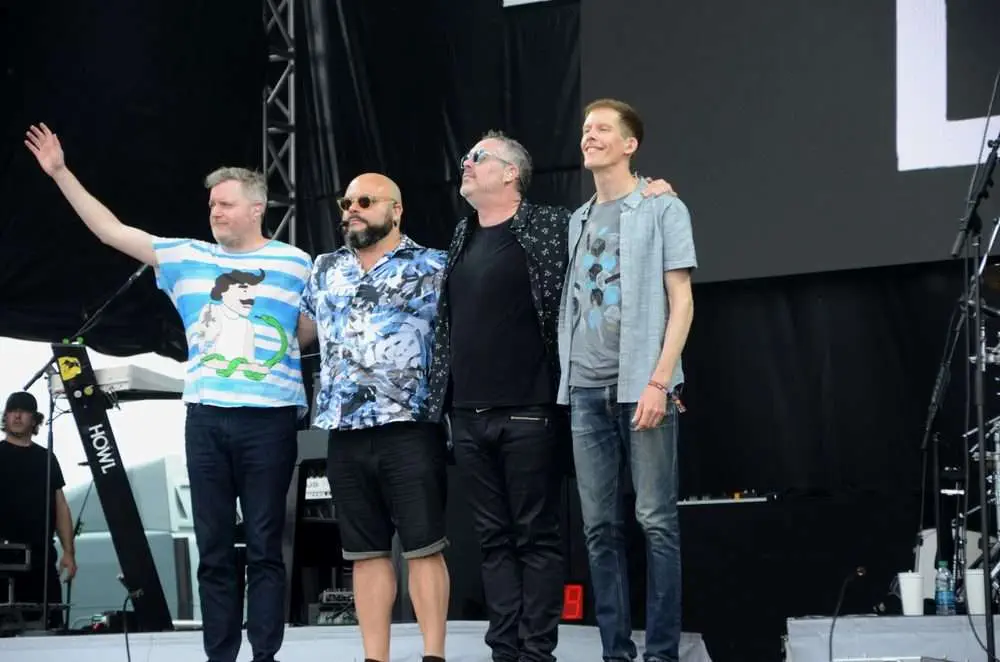 Barenaked Ladies are the rock band most well known for creating the theme song for the tv show 'The Big Bang Theory.' They started as indie artists and developed a devoted following in Canada, with their self-titled 1991 debut becoming the first independent release to be certified gold in Canada.
The band has notable pop-rock singles like 'If I Had $1000000', 'It's All Been Done,' and 'One Week.' They have since been inducted into the Canadian Hall of Fame.
Alanis Morisette:
Alanis Morisette is another grunge, pop-rock Canadian Artist that rose to fame in the 90s. She originally released pop-centric music but slowly transitioned to alternative music, and that is when she found her Global success. She is a Rolling Stone's 'Queen of Alt-Rock Angst.'
Her emotional post-grunge music is most clear on her critically acclaimed first album 'Jagged Little Pill.' Singles off that album include 'You Oughta Know,' 'Ironic,' and 'All I Really Want.'
Simple Plan: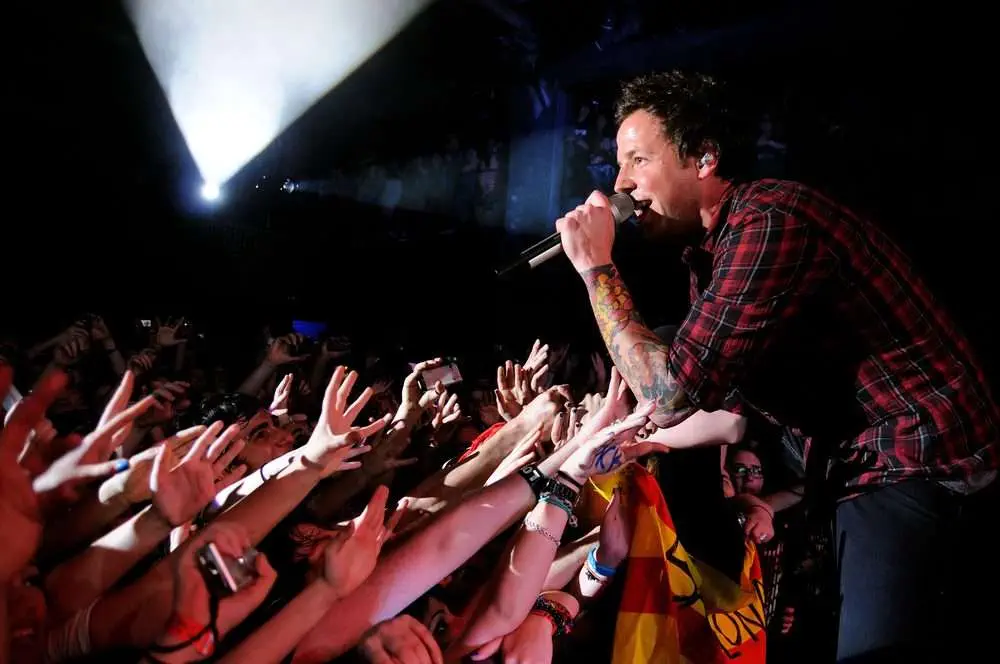 Simple plan formed in the late nineties and have enjoyed comfortable success ever since then with their 5 hit studio albums. Simple plan's style of music has been described as emo, pop-punk, alternative rock, pop-rock, and punk rock. The band themselves call themselves classic punk artists with modern pop influences.
Simple plan's greatest hits include 'I'm Just A Kid,' 'Welcome To My Life' and  'Shut Up!'.
 Popular Canadian Artists in the 80s:
Bryan Adams: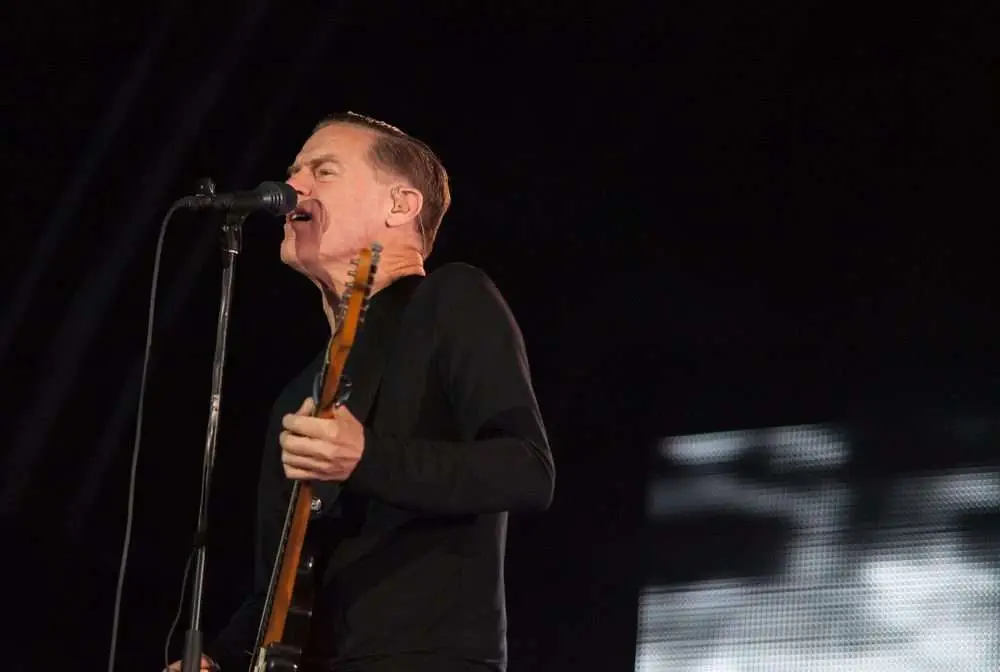 Who could forget the singer of the all-time classic song 'Summer Of 69'. The song has gotten various remixes, samples, and mashups over the years, but the original still holds up as a timeless summer bop. He is the Canadian Artist that took his classic rock success and translated it into songwriting for movies.
His contributions to cinema won Bryan Adams his Grammy Award and his place in the 'Canadian Musical Hall of Fame.'
Neil Young: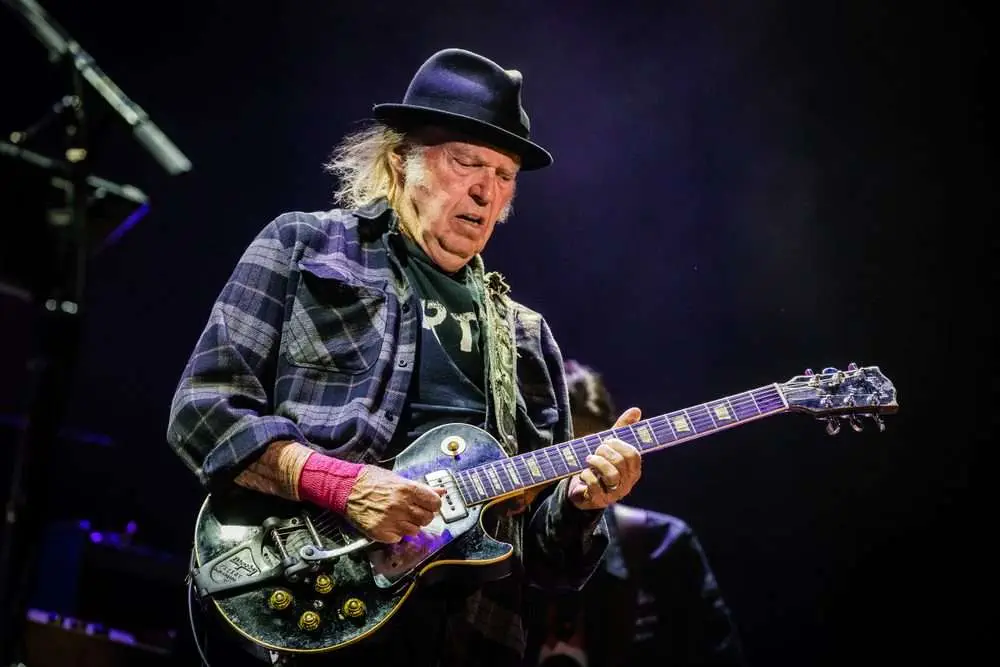 Neil Young started his career in the 60s but was prolific in every decade, most notably the 80s, as it is when he released his 10th album (of a mind-blowing 22 total albums!). The Rock and Roll Hall of Fame inducted him twice: in 1995 as a solo artist and in 1997 as a member of Buffalo Springfield. The Canadian Artist is estimated to have sold more than 75 million records worldwide!
Some of Neil Young's best songs include 'Heart Of Gold,' 'Rockin' In A Free World' and 'The Needle And Damage Done.'
Joni Mitchell:
Joni Mitchell is a Canadian singer-songwriter. Her music draws from folk, pop, rock, and jazz influences. Her songs deal with social and environmental issues as well as traditional topics like feelings, romance, confusion, and joy. She received many accolades, including nine Grammy Awards and induction into the Rock and Roll Hall of Fame in 1997. She is often referred to as the most important and influential female recording artist of the late 20th century".
Some of her all-time classics include 'Big Yellow Taxi,' ' A Case Of You,' and 'Free Man In Paris.'
Loverboy: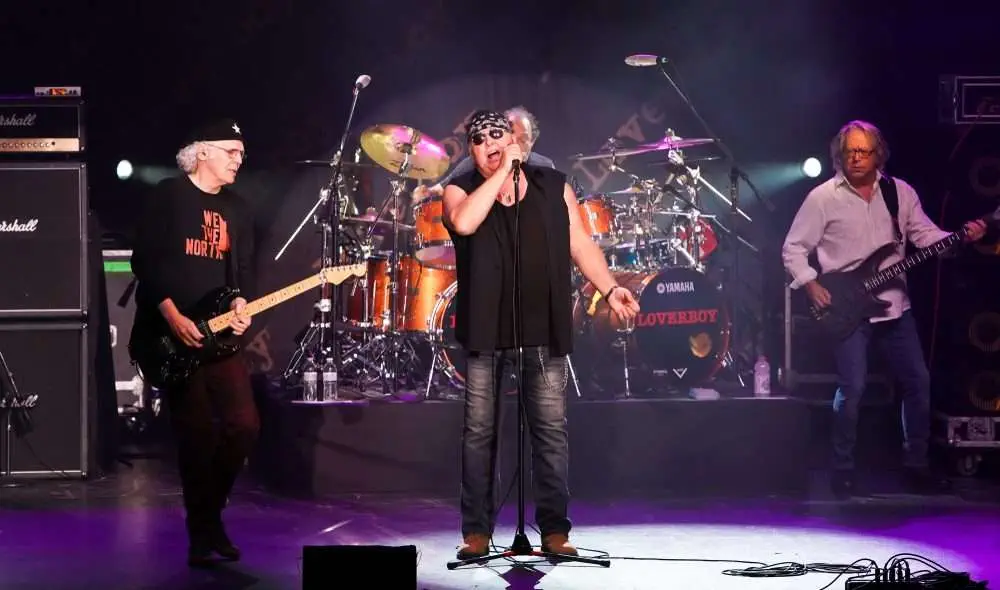 Loverboy is a Canadian rock band formed in 1979. Throughout the 1980s, the band released hit songs in Canada and the United States. They earned four multi-platinum albums and sold countless records over the decade.
Loverboy's hit singles like "Turn Me Loose" and "Working for the Weekend" have become iconic rock anthems and are still heard on many classic rock radio stations worldwide.
Corey Hart:
Corey Hart has been in the music industry for over 35 years and has sold 16 million records worldwide during that time. He has had nine total studio albums and 11 singles that debuted on the Billboard Top Ten list. Corey was another Canadian Artist to be inducted in the country's 'Music Hall of Fame.'
Corey Hart's hit singles "Sunglasses at Night" and "Never Surrender" are still popular today.
What's next?
Canadian artists have proven themselves time and time again. Canadian artists have helped shape music from every era and genre and continue to do so today. If these 20 artists tell us anything, it is that Canadian music will always dominate the charts.
Read more: click here!
Why Try Out Rocket.net - IcyCanada's recommended hosting provider
The Icy Canada team strives to create content that matters. It's why our content is written by travel writers, authority experts, well-known authors, and niche experts. Our content is also periodically reviewed by expert authors for accuracy and trustworthiness.
Why Try Out Rocket.net - IcyCanada's recommended hosting provider