Our hair is our finest accessory and it does define us. If it looks good, we feel good. And it always brings about a positive vibe, so it is important to keep nurturing our hair.
A new hairstyle isn't just about the hair but also about our persona. People tend to feel more confident with great-looking hair, and for your hair to look gorgeous, you need to try something new and different once in a while.
And it is not just about the looks but also the growth. To have healthy growth, we need to have regular haircuts.
A good hair day is all we need, but even that doesn't come easily. There's a constant rush to find a good hair salon, look for the best hair care routine, and whatnot.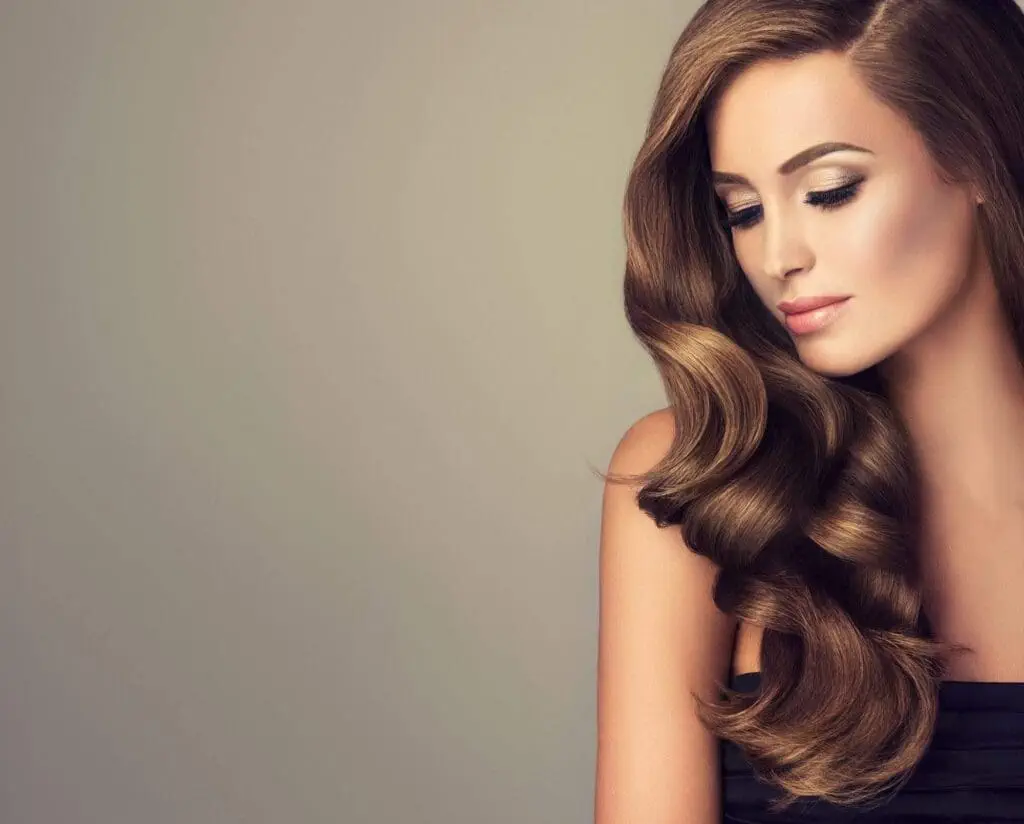 Top 10 Best-Rated Hair Salons in Toronto
Dazzle up with these top 10 best salons in Toronto. These salons have the best hairdressers, and these salons will provide you with the best of Toronto hair services.
These top 10 hair salons in Toronto that we have picked for you have the highest customer ratings compared to the other hair salons in Toronto.
1. Bang Salon
Address: 859 Danforth Ave, Toronto, ON.
The first salon on the list of the top 10 best-rated hair salons in Toronto is the Bang Salon.
Bang Salon is a popular salon in Toronto. From celebrity clients to runaway models, this salon provides excellent services to every customer.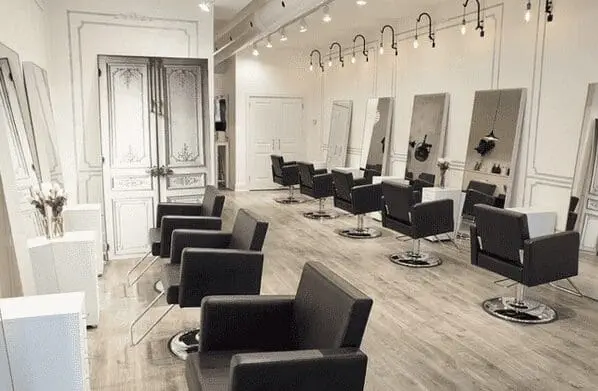 Opened in April 2015, Bang Salon provides first-class services to women, men, and kids. They have the most experienced and direct teams of hairstylists in the field.
The Bang is the most loved and trusted hair salon in Toronto. The people of Toronto say they create magic with their hands. And they are open from Tuesday to Saturday.
They have expertise in various cuts and colors, blowouts, highlights, hair extensions, hair and scalp treatments, and keratin treatments.
They also offer hair consultations, which is what most people come for.
Tip: Consider booking your next appointment for better hair and color services.
2. N15 Hair Salon
Address: 643 Bay Street, Downtown Core, Toronto.
Next up on the list of the top 10 best hair salons in Toronto is the N15 Hair Salon. It is one of the most highly-rated parlors in Toronto.
N15 Hair Salon specializes in Japanese techniques for hair care and treatment. The salon is entirely Japan-based, and they provide services using the latest technologies from Japan.
Their motto is "The best care for you," and they have managed well to fulfill their mission. Their main aim is to create an environment that is honest and authentic.
At N15, they are best in precision cutting, keratin treatments, Japanese hairstyling, digital straightening, blow-dries, and shiatsu massages. They offer color options ranging from blonde balayage, ombres, and many more.
Customers are also offered great drinks on the house and free wifi.
3. Salon Soap
Address: 1669 Dundas Street West, Toronto, ON.
Salon Soap, a shining beauty salon in Dundas West, is on the third of our list of the top 10 best-rated hair salons in Toronto. It is a 5-star rated salon known to be the best in town.
This Brockton Village parlor provides you with a top-class environment and services. They offer you the most pleasant and relaxing aroma in town.
Their long, narrow, beautiful space is ideal for a hair salon. The white walls and local art hanging over them make the customers feel at ease.
And the best part of all, there is a back patio. You can sit back and relax till your time arrives. And above that, Soap is dog-friendly.
Regarding haircuts, they specialize in contemporary cuts, which are quite hard to find someplace else. They keep themselves updated with all the new techniques and implement each wisely.
4. Grateful Head
Address: 1594 Dundas West, Brockton Village, Toronto, ON.
Another top-notch salon in Dundas West is the Grateful Head. And as the name suggests, customers are overwhelmed by their outstanding services.
If you are looking for a stylish, classy makeover, the Grateful Head is the right place to be in.
With amazing decor and antique furnishings, this parlor stands out. The staff at Grateful Head is extremely talented and very friendly. Customers enjoy coming here and getting their hair done.
The interior is quite unusual, with a rock & roll-inspired setting. But one thing is sure: they will rock your world with the most amazing makeover.
They are even good with unmanageable and damaged hair. It's like they create magic with their hands.
Before opening this successful salon, the owner, Lysa Fina, worked with her father since she was 12. She learned the art of hairdressing and hairstyling from her father, an experienced barber in Italy.
5. Jeremy Santos Studio
Address: 717 Queen Street E, Lone & Co., Toronto.
Opened in 2008, Jeremy Santos Studio is the next hair salon on the top 10 best hair salons in Toronto list.
It is a locally owned and operated hair studio that provides exactly what you need. You get what you need from cutting and styling to hair coloring at Jeremy's.
They believe life isn't always perfect, but your hair can be.
At Jeremy's, you are up for a fabulous new look. They are open Monday to Saturday, and customers are welcome only after appointments.
You come out all shining and gorgeous from Jeremy's.
Tip: Appointments are only considered canceled if provided with at least 24 hours notice beforehand.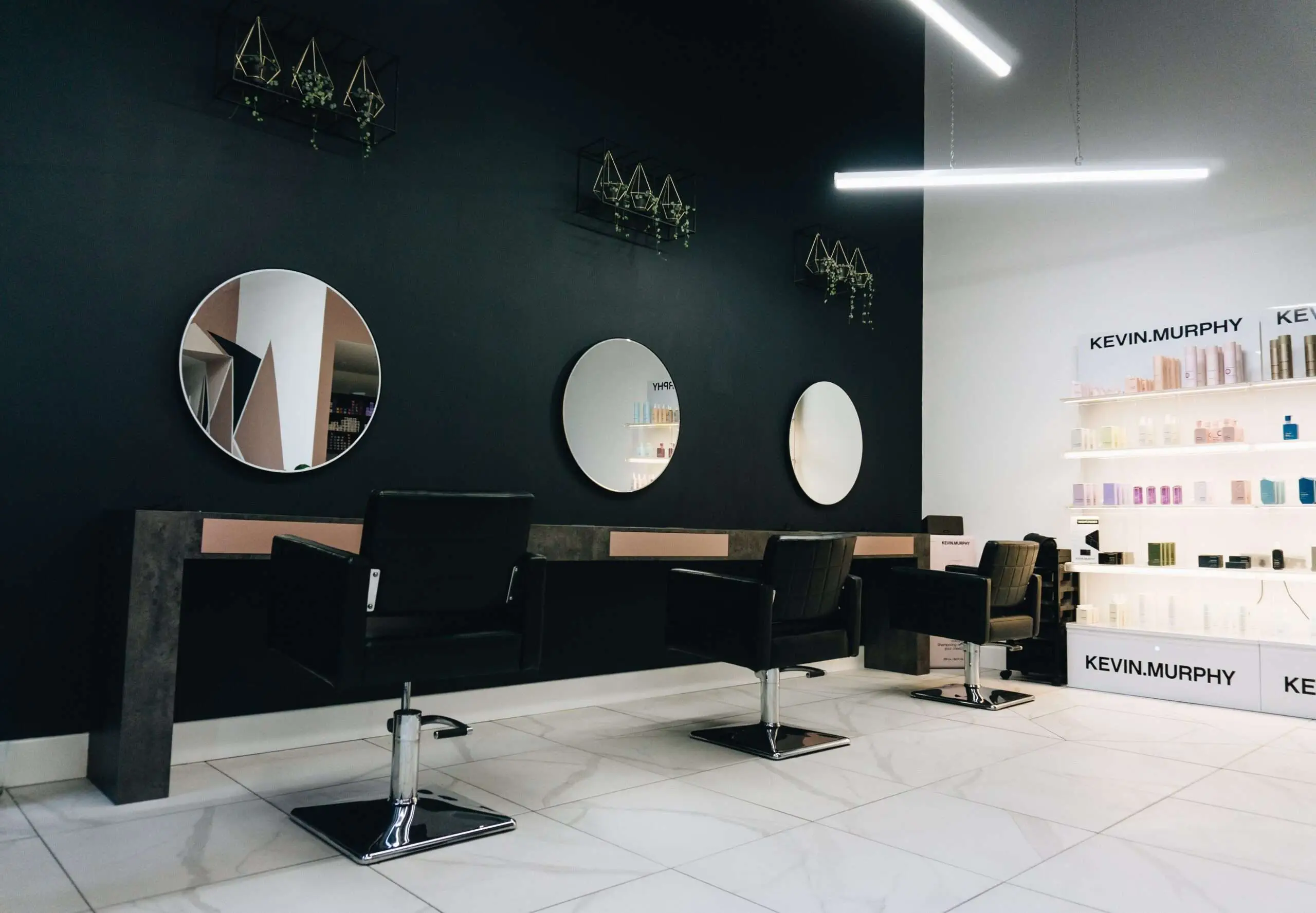 6. LOLA 'Salon
Address: 200 Ossington Ave, Toronto, ON.
A 5-star rated unisex hair salon known for providing excellent services in town. The name LOLA is unique and has a powerful meaning behind it. It refers to the concept of being taken care of.
It is what the Filipinos call their grandmothers. Being an A-class salon, the prices at LOLA are quite high compared to others in town.
However, they offer discounts to students and maintenance cuts when you come back almost five weeks after your last haircut.
For obvious reasons, this salon stands among the top 10 best-rated hair salons in Toronto. They offer you a wide range of styling and coloring options to choose from.
Their interior and decor are quite soothing to the eye and are entirely based on the concept of "old meets new." The Salon features vintage theatre seats in the waiting area.
People mostly prefer salons with a great vibe, and this salon offers a very casual and relaxed vibe. Getting your hair done in such an environment is something.
They use products from Davines, which come straight from Italy.
7. CL Salon
Address: 771 Bathurst Street, Toronto, ON.
Toronto is CL Salon on Bathurst Street at no. 7 on the top 10 best-rated hair salons. CL salon is Toronto's most luxurious salon, providing excellent services to both men and women.
The Salon is located right in the heart of Toronto's downtown neighborhood.
CL Salon believes in delivering luxurious treatments to its customers. Whether getting your hair done or sitting back in the lathering lounge, you will be provided with all the comfort you need.
The stylists at CL salon have more than ten years of experience in the industry, and they are the best at what they do.
They provide you with the best services to help you get your desired look. Ranging from a wide variety of haircuts, coloring choices, and hair treatments, they know their customer's needs very well.
Services offered at CL Salon include wash & style, color, root touch-up, full bleach & tone, partial highlights, perm, and ombre balayage.
Moreover, they are open all week long. It accepts all modes of payment, such as credit card payments, debit cards, cash, apple pay, and wallet pay.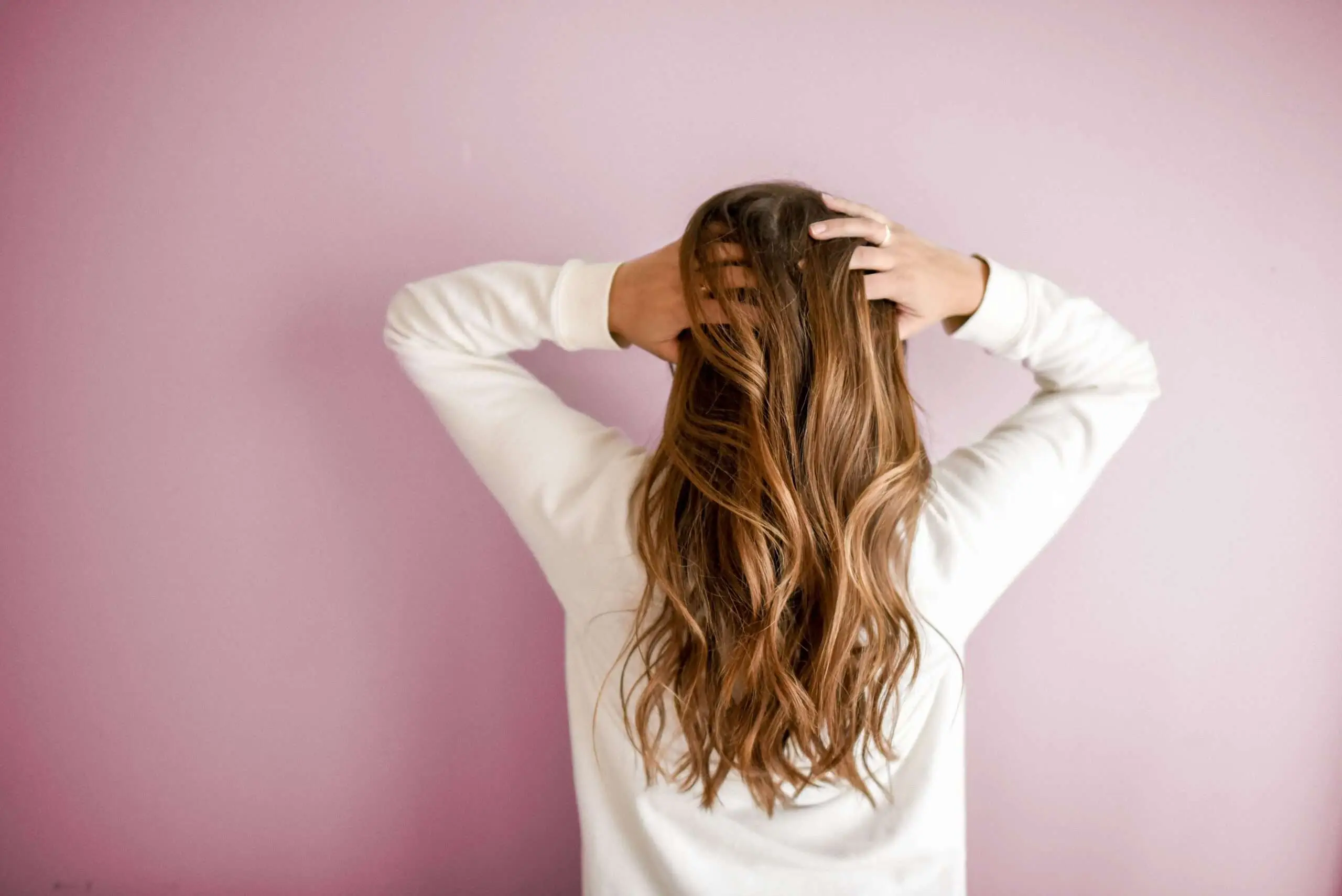 8. Bob + Paige
Address: 239 Danforth Avenue, Toronto, ON.
Next up on the list of the top 10 best-rated hair salons in Toronto, we have Bob + Paige, another Danforth Avenue favorite.
Named after haircuts and not people, Bob + Paige is a new salon with a modern vibe.
Bob and Paige feature many experienced and professional stylists who can give you the exact look you want. The stylists specialize in contemporary hair styling and coloring.
They also offer consultations. And the salon provides quality hair products from leading international brands such as Oribe, Kevin Murphy, Goldwell, Kerasilk, and Schwarzkopf Professional.
Get yourself a brand new, dazzling look at reasonably fair prices at Bob + Paige.
They are open from Tuesday to Saturday.
9.  LAC+ CO
Address: 172 Davenport Road, Yorkville, Toronto, ON.
LAC + CO in Yorkville is Toronto's new favorite hair and lifestyle boutique.
Tony Pham opened this salon in 2015. And it is a conceptual lifestyle boutique that aims not just to make you look good, but to provide you with a look that makes you feel good and confident.
The LAC & CO team has experienced stylists and has collaborated with the hair artists of international celebrities. That way, the duo brings the best and newest techniques to you.
The Salon features Virtue Labs, Christopher Robin, Sam McKnight, Olaplex, Color Wow, Ibiza Hair, Andree Putman, and Leonor Greyl.
They offer varied services, including hair color, hair extensions, bridal services, styling services, and hair treatments.
10. Hair by David & Co
Address: 477 Richmond Street, Queen West, Suite 501, Toronto, ON.
Voted among the top 10 best hair salons in Toronto. It is located in the fashion district.
Award-winning salon Hair by David & Co has a team of hair professionals that provide you with a complete look. As you walk out of "Hair by David & Co," you feel beautiful on the inside and outside.
This salon was declared a semi-finalist in the 27th annual Canadian Hairstylist of the Year awards.
The local public also rated it the best hair salon in Liberty Village and nearby areas.
The prices at "Hair by David & Co." are reasonably fair, with women's haircuts starting at $65, and for men, it is at $50.
Our lifestyle today is quite hectic, and we don't often get the time to take proper care of our hair. Just as our body needs good care and attention, our hair does too.
By Matthew Lai/Unsplash
Closing Thoughts
So, the best way to care for them when we can't spare much time is by finding the perfect hair salon. It is not an easy task, but for those in Toronto or nearby, this article listing the "top 10 best-rated hair salons in Toronto" will hopefully help them choose the best fit for their hair.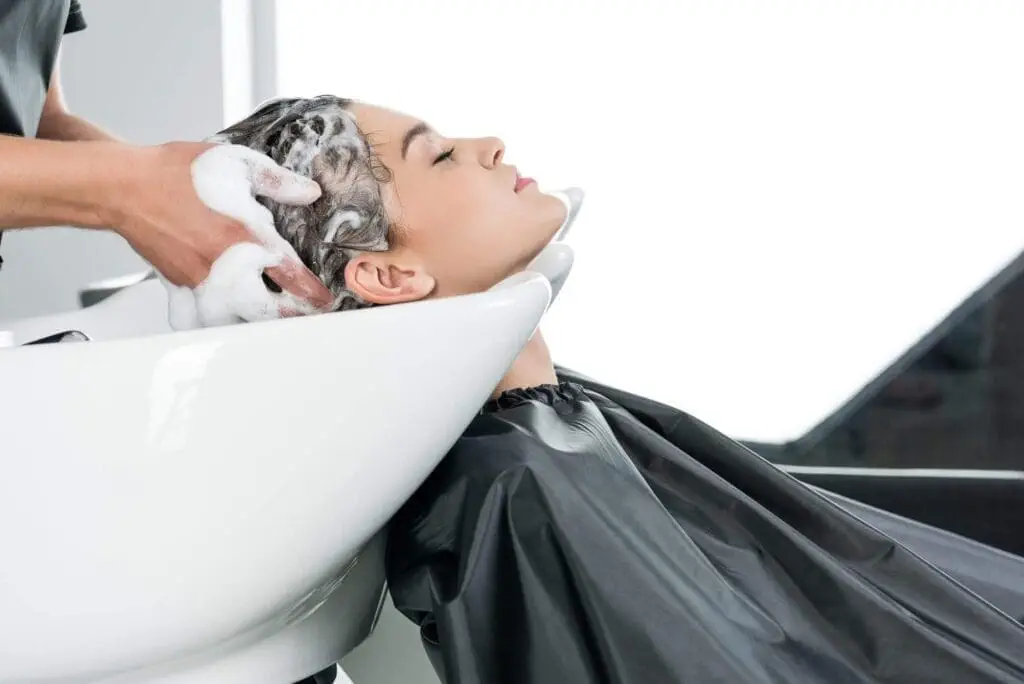 The above-listed hair salons in Toronto are picked based on customer ratings and reviews. Let us know if you have been to any of Toronto's top 10 best-rated hair salons.
Whether you are looking for capable laser hair removal services like Tony Shala's hair & laser, a parlor salon that can trendy Japanese hair care techniques, simple or complex hair color changing services, or any other hair salon services, these top hair salons, and parlor salon house super talented hair stylists that help you achieve your ideal look.
So, what are you waiting for to make your hair appointment today?
Share your experiences, if you have any, of visiting other hair salons in Toronto other than these top 10 best-rated hair salons in Toronto with us in the comment section.