Comfortable clothing makes us feel confident. Do you not know where to find clothing that suits you the best? Your wait is over, my friend. This article brings to you some of the best Canadian clothing brands.
This article will highlight some of the most well-known Canadian brands popular for the bewildering clothing they offer. Some of these brands are best if you are finding comfort in your clothing.
Many of the best Canadian clothing brands provide their customers with comfortable clothing and offer the latest fashion.
22 Best Canadian Clothing Brands
Canadian clothing brands provide a variety of clothing. Which Canadian clothing brands are the best? What makes them the best clothing brands in Canada? Let us find out.
The following are some of the top Canada-based companies that can provide you with some of the most breathtaking and comfortable clothing.
1. Canada Goose – One Of The Best Canadian Clothing Brands
Canada Goose has an astounding collection of some of the best winter clothing. This makes it one of the best Canadian clothing brands.
This Canadian brand provides its customers with exclusive jackets and sweatshirts. These are available for men, women as well as kids.
Canada Goose began in a small warehouse in Toronto. It has already been around 60 years since the time the company started. It has now become one of the most favorite companies as it provides amazing options for clothing.
It was in the 1950s that the foundation of Canada Goose was decided. This was done with the entry of Sam Tick, who got a strong entrepreneurial spirit.
Later, the company expanded when his son-in-law joined the company. He launched Metro Sportwear. Canada Goose has not looked back since then.
The company is always ready to put forward the best quality of clothing for its customers.
2. Mutton Head
Another option for purchasing some amazing and comfortable clothing is Muttonhead clothing.
Muttonhead is a unisex clothing company. It is located in Toronto.
Muttonhead clothing is a guaranteed brand of magnificent clothing. The workers at the company are great. They completely know how to control the quality of the product.
The best thing about this company is that it also gives guarantees fair trade practices. Some of the best-designed clothing from Muttonhead can also be seen in several Pinterest posts.
Muttonhead never runs out of fashion and provides marvelous clothing.
3. United Stock Dry Goods
United Stock Dry Goods is the next leading best Canadian clothing brand. It is a Toronto-based company.
United Stock Dry Goods is famous particularly for the variety and the fine quality of men's wear that it provides. It also offers its products at reasonable costs.
The company was founded in 2012. It gives a solid modern touch to classic garments. The designers make sure that the versatility and functionality of the garments are not compromised.
4. Zen Nomad
Are you a sports person or a yoga enthusiast? It would be best if you surely went for the comfortable Yoga clothing offered by Zen Nomad.
Zen Nomad is among the unique Canadian clothing brands. The clothes are designed in a way that their customers enjoy doing their daily activities comfortably.
They also believe that we should be allowed to blend in with our lifestyle and enjoy it. This miraculous clothing aims to enable you to enjoy your lifestyle with the effortless clothing that they offer.
5. Raised By Wolves
Founded by Peter Williams, Raised by Wolves is a Canada-based clothing brand. It offers a very good variety of clothes. The company started in 2008.
They offer a huge and unique variety of garments. Their clothing is one of the best in terms of quality. There are bold graphics used to design their magnificent clothing.
6. Stanfield's
Stanfield's is an exceptional company selling amazing clothes since 1856. This amazing clothing brand is popular for the comfort of the clothing that it offers.
It was founded by Charles E Stanfield, who immigrated to Canada in 1885. Stanfield's is Canada's leading manufacturer of clothing. It is specialized in men's wear.
Stanfield's started small but has grown into one of the leading brands in Canada.
7. Smythe
Smythe is next on the list of marvelous Canadian clothing brands. It was established in 2010. The company started in a small Shed like area.
Smythe started small and has not looked back since then. The company kept growing.
This company aims to provide clothing through one wide-open door to all of its customers. They also want to make sure that their customers can rely on them for the latest fashion.
It is one of the best Canadian fashion brands as it provides fashionable clothing.
8. Arc'teryx Veilance
Arc'teryx offers specialized clothing for men, women, and children.  It also provides the best sports equipment.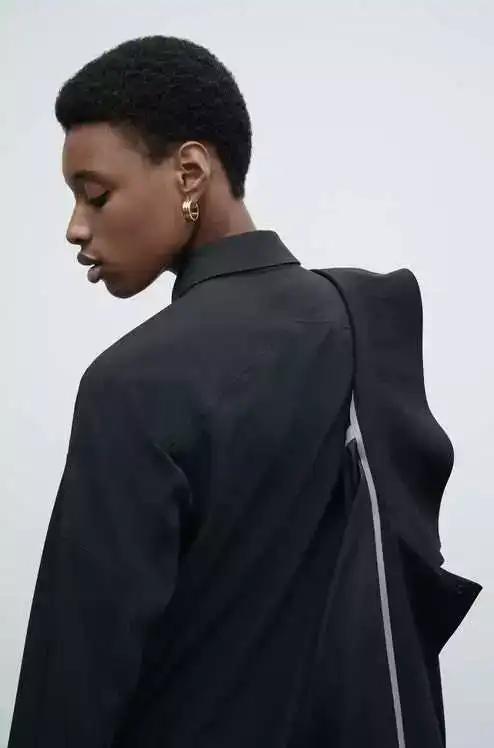 This company has an amazing collection of jackets for both men and women. The best thing is that it offers the most suitable deals for its customers.
9. Fig
Fig clothing believes in the functionality of the products. They do not compromise on the quality of their clothing. They also offer a huge variety and quantity for their customers.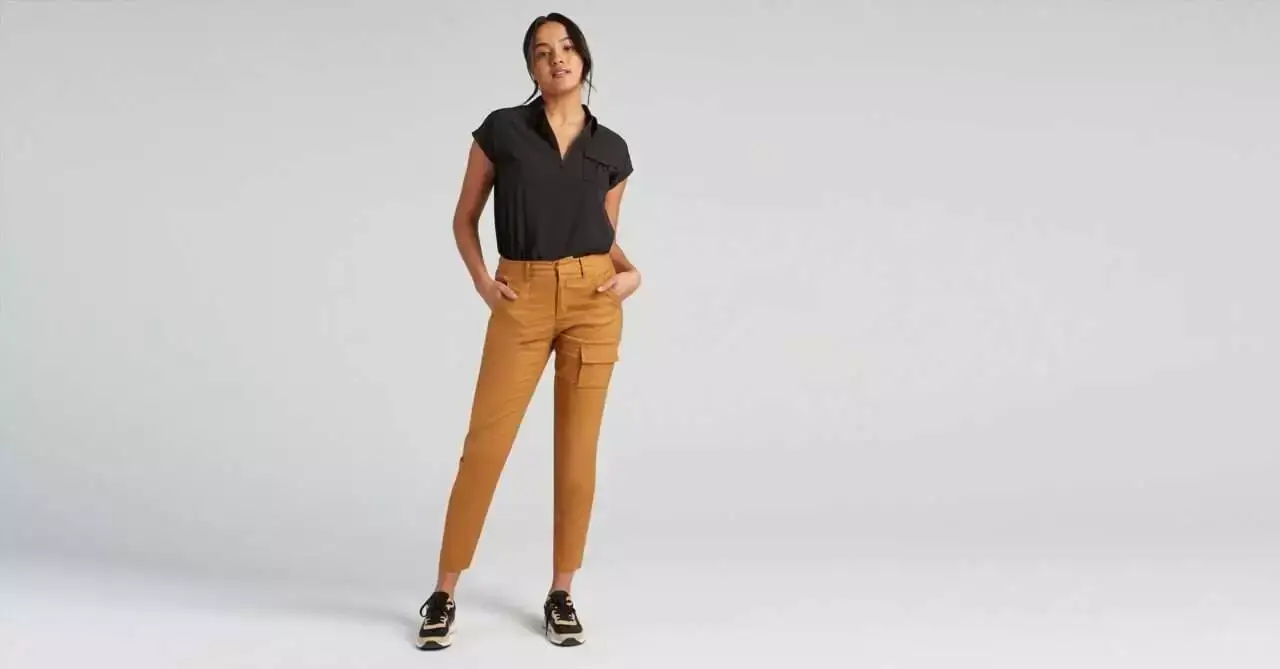 Figure clothing also focuses on travel and culture, making it one of the best Canadian clothing brands. They offer hassle-free as well as versatile clothing for their customers.
The best thing about Fig clothing is that it provides fashionable travel clothing which is comfortable as well. The sophisticated clothing with magnificent designs makes Fig stand out.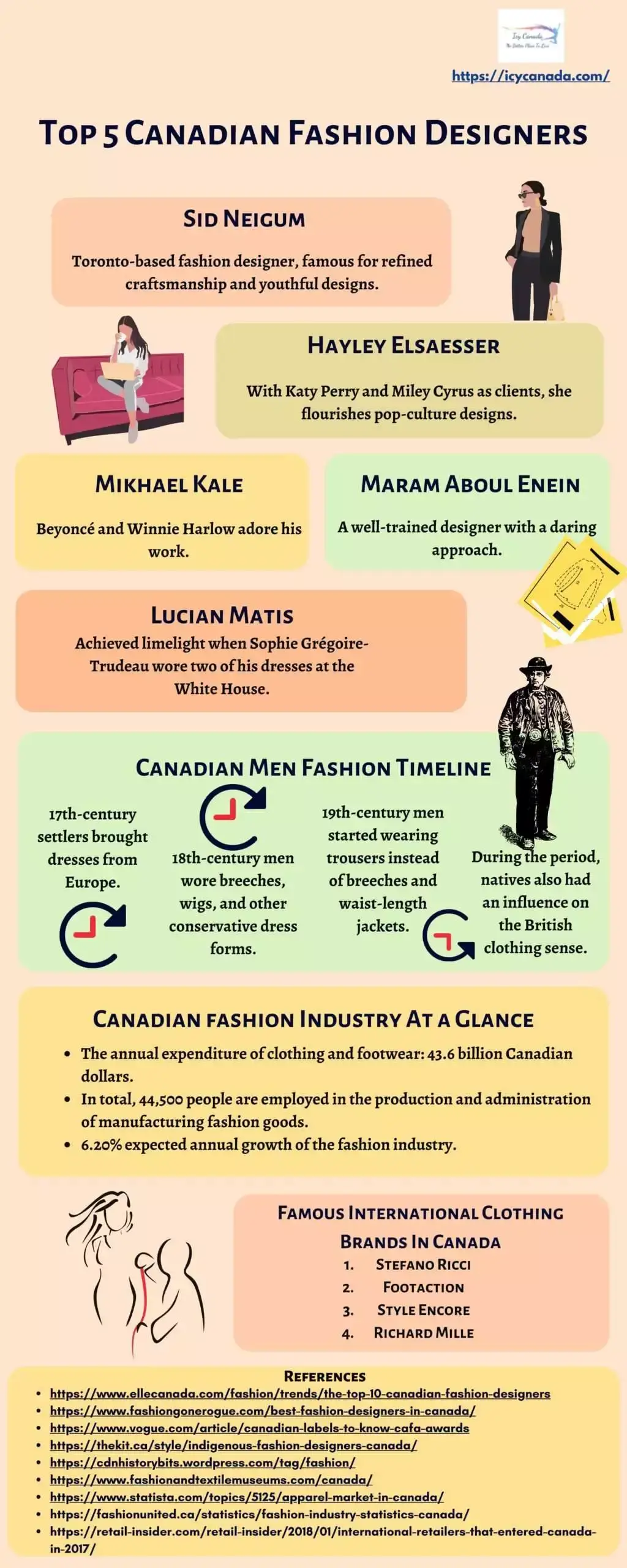 10. Reigning Champ
The Reigning Champ is a Toronto-based company that provides the best Canadian clothing. It designs and manufactures some of the most unique clothing.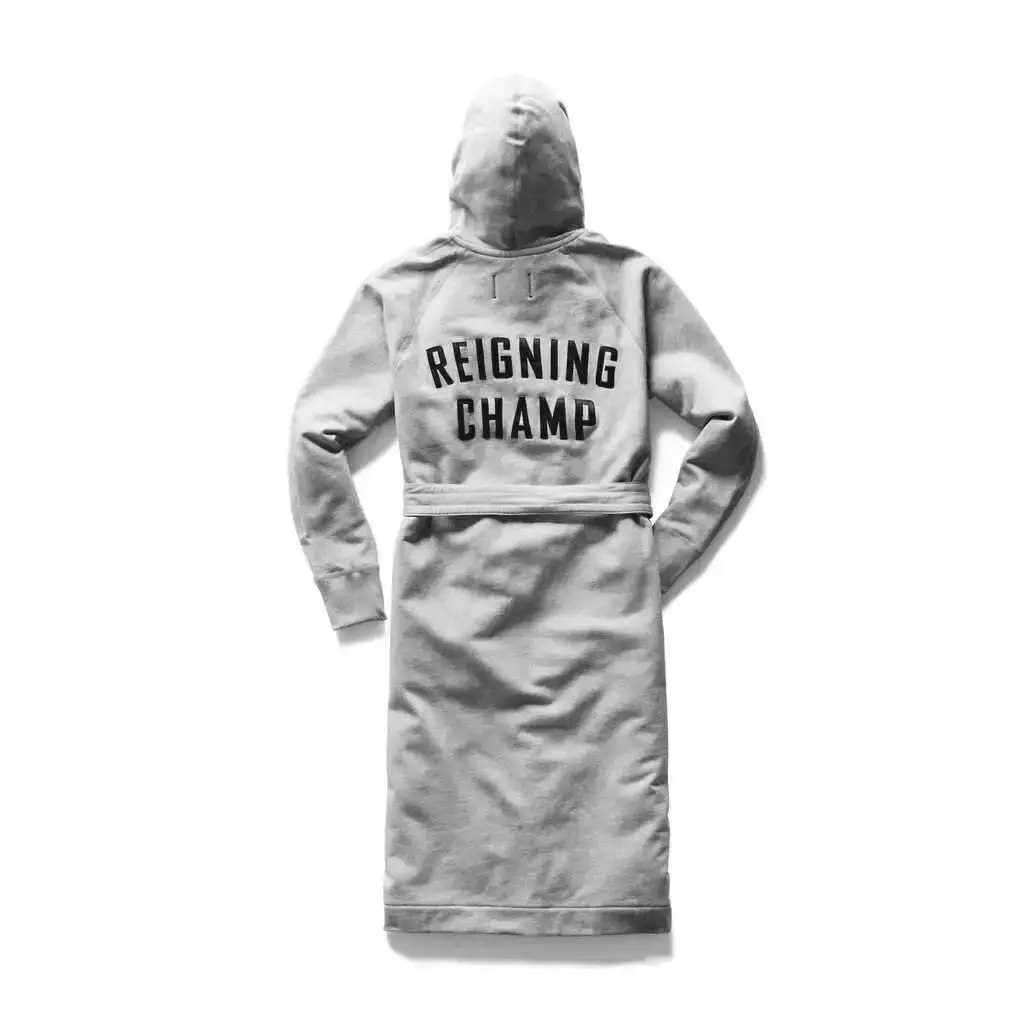 It centers around sports clothing for men and women. Reigning Champ is one of the best Canadian clothing brands. It provides comfortable clothing for sports.
The sports clothing of Reigning Champ is also available to you through the modes of internet.
11. Wings Plus Horns
Wings Plus Horns ( Wings + Horns) is the next in the top Canadian clothing brands list.
Wings Plus Horns offers its customers a variety of clothing. It also focuses on the style and latest fashion. The quality of clothing and the services will astonish you.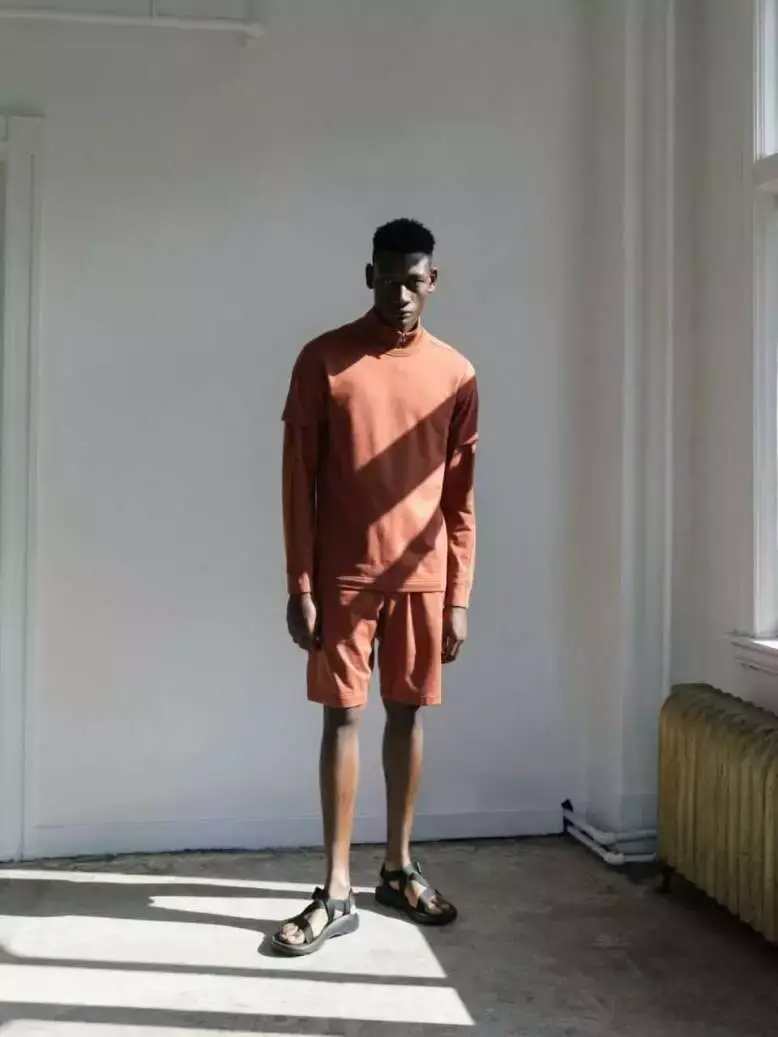 This company is one of the supreme ones if you want to try a variety of clothing, including tops, sweaters, bottoms, and outerwear. They also offer fashionable footwear and accessories along with clothing.
Wings Plus Horns focuses a lot on the type of look that its customer is looking for. They also have a separate section for fall and winter clothing.
12. Herschel Supply
Herschel Supply is a famous brand. It is popular for its clothing and the unbelievable range of Backpacks and hip packs that it offers.
Herschel Supply's clothing includes some of the most unique and awesome clothing. These clothes belong to the rainwear section. They provide various types of clothes that can be worn comfortably in the monsoon.
Herschel provides its customers with the best winter wear like long sleeves, crewnecks, insulated clothes, and fashionable jackets. The Herschel supply's products also include shorts, pants, and hoodies.
13. Viberg
Viberg is particularly famous for its simple clothing. They prioritize comfort over any fashion.
When customers look for fashion at Viberg, they find caps and other accessories completely blindsided. Viberg is one of the best Canadian clothing brands for the ones who like simple and comfortable clothing.
14. Needs & Wants – One Of The Top Canadian Clothing Brands
Needs and Wants [Needs & Wants] is one of the best clothing brands. This is because it offers an exclusive collection of clothing. Needs and Wants are more famous for men's jackets, pants, and other men's wear.
This brand is a perfect option if you are looking for fashion.
15. Dime
Dime clothing is next on the list of the best Canadian clothing brands. It is a Montreal-based store that is now available online too!
They provide their customers with both bright and light colored clothing according to the latest trends. Dime clothing is comfortable. They make sure that comfort is never sacrificed.
They have an amazing collection of everything that you need in your clothing. They have nailed fast fashion and comfort as well.
16. Ransom Holding
Ransom holding is one of the best clothing brands. It matches the level of fashion and comfort that you would expect from one of the top brands.
They also have simple clothes for your daily wear. These simple, light-colored clothes, compelled with hoodies, are what is special about Ransom holding. These are the things that make it one of the best Canadian clothing brands.
17. Lifetime Collective
Lifetime collective is another one on the list of the best Canadian clothing brands. It is a brand that provides you with some amazing and unique designs.
They also offer amazing footwear, which you can always mix and match with the outfits that you try.
There is a superb collection of bottoms and tops. The jackets offered by Lifetime Collective are even more impressive.
The best thing about the jackets is that there is a huge variety of styles in the jackets that you would want to purchase.
18. WANT Les Essentiels
Want Les Essentiels is the next amazing fashion clothing brand. It has a wide range of products to offer, including bags, accessories, and fashionable but comfortable clothing.
Everything at Want Les Essentiels is available for men and women. There is a special section for the customers to choose amazing gifts for their loved ones.
The usage of darker colors for clothing is prominent in this brand. The use of darker colors is the easiest example of the latest fashion trends.
The best thing about buying from Want Les Essentiels is that you can choose matching bags and other attractive and noticeable accessories.
A great collection of shoes will look great with the clothes you buy from Want Les Essentiels.
19. Roots, Toronto
Roots is a fashion brand established in 1973 and has offered some of the most fashionable clothing items since then. Roots is a perfect mixture of city and cabin. It is popular, especially for this quality.
Roots started in a tiny cabin in Canada's famous Algonquin Park. They later set up their first official Roots store in Toronto.
They believe in the importance of relief. They want their customers to enjoy their everyday life with happiness. Roots offer amazing clothing as well as an impressive collection of accessories and footwear.
20. Legends League
Legends League is a posh and fancy clothing brand. The company offers classy as well as fashionable clothes.
Their collection includes sweatshirts, outerwear, and accustomed clothing for the everyday life of men and women. The leather jackets offered by Legends League are impressive.
Legends League also has a great and enormous collection of accessories.
Do you not know where to buy gifts from? Legends League offers amazing products that are gift materials.
21. HBC – Hudson's Bay Company
Hudson's Bay Company is an amazing clothing brand. The main thing that makes this company amazing is that they understand its social responsibility.
The services of Hudson's Bay Company are great.  They believe in giving the customers the best.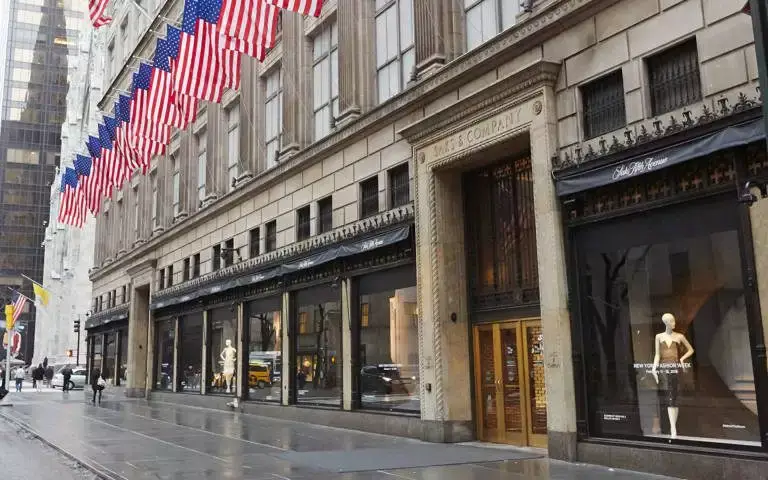 Hudson's Bay Company offers clothing for men, women, and kids. This is one of those brands that has nailed fast fashion.  They provide a special baby collection, which is unique.
Hudson's Bay Company offers great, posh accessories along with fashionable clothing. The website of this brand has a special designer column.
Hudson's Bay Company is one of the best brands for buying clothes or accessories you would want to gift to someone. The website has a special gifts section to make it easy for you to choose amazing gifts.
22. Sorel
Sorel is one of the most famous Canadian clothing brands. It has a huge collection of out-of-the-ordinary clothes and footwear. The best thing about Sorel, Canada, is that you can choose some of the best footwear like boots.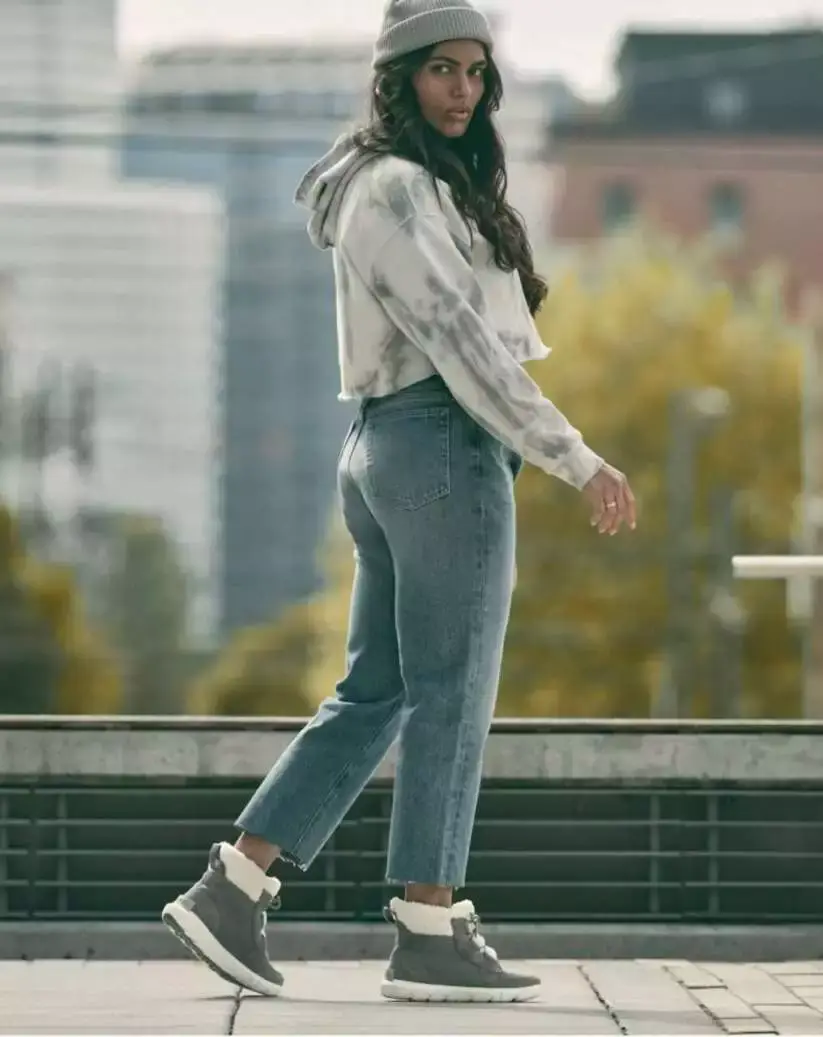 Conclusion
Many people in the world are very conscious about the way they look. Most of them want to wear something that suits them. On the other hand, some people only care about their comfort.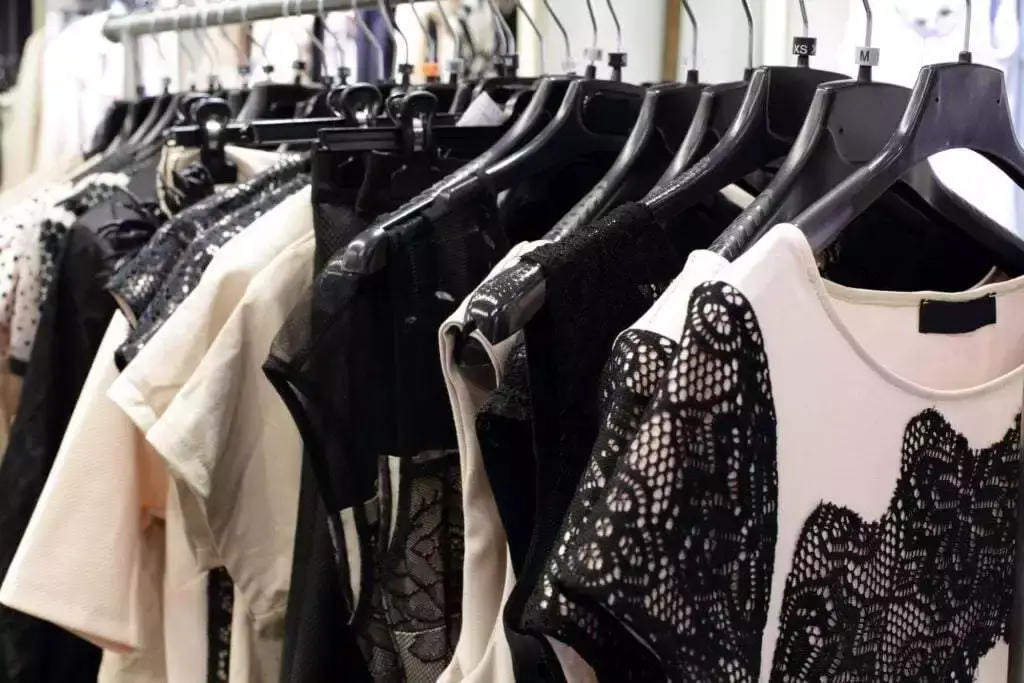 Everyone is right in their view. Nonetheless, we should love ourselves and accept ourselves just the way we are.
We should also have options to wear something that we enjoy wearing. May it is fashion or comfort, these Canadian clothing brands offer whatever you enjoy wearing.
Now that you have so many options for getting impressive clothing and trying fast fashion, what are you waiting for? Go and buy the clothing of your choice from the best Canadian clothing brands.
Suggested Read:- 
9 Excellent Canadian Made Winter Coats To Keep You Warm
As an Amazon Associate, Icy Canada earns from qualifying purchases.