The mesmerizing beauty of the shining cities of Greece will guarantee vivid experiences for its tourists. It is home to sparkling sunshine, and a large population of tourists is evident in its popularity in the mainstream world.
Greece offers the best of the two worlds – nightlife at the beautiful beaches and its rich history preserved in various archaeological sites and interesting museums.
Greece is not only about spending vacations in the infamous white-and-blue houses next to the sea in Santorini. The ancient country has much more to offer. Athens, its largest city, witnesses high traffic of visitors every year for its archaeological structures. And, are many other islands and suburbs cities with vibrant tourism all year round to offer.
Travel to cities in Greece for perfect holidays
Cities in Greece are the perfect place for an adventurous geek due to the presence of hiking trails in Samaria Gorge, Crete, and other places. The Greek islands offer some of the most picturesque sights, which are definitely Instagram-worthy.
If you enjoy walking down the historic streets and embracing the ancient monuments, then these cities in Greece might be among your favorite places to visit.
1. Thessaloniki
Thessaloniki is also known as the cultural capital of the country. It is not only the second-largest city in Greece but also one of the biggest cities in Europe. Thessaloniki has a population of more than one million inhabitants.
The port city of Thessaloniki offers its visitors a great amalgamation of food, shopping, and sightseeing all year round. Thessaloniki has a history of over three thousand years, and thus it offers Roman ruins.
Popular Attractions of Thessaloniki
Rotunda of Galerius (Saint George's Church)
The White Tower
Arch of Galerius
Byzantine Walls
Bey Hamam
Mount Olympus
Waterworks Museum
How to reach
Thessaloniki has its international airport – Makedonia Airport. Also, the port connectivity makes visiting the city much easier.
2. Athens
Athens is the country's capital city and the largest city in Greece. Athens is famous for its rich history; thus, the site of ancient monuments and ruins is the main attraction.
The largest city in Greece is the hub of the culmination of modernity and the rich history of the Greek civilization. As Athens is the country's capital, plenty of hotels and restaurants are available to enjoy. Athens is the biggest city in Greece, so one should take at least two to three days to visit this city.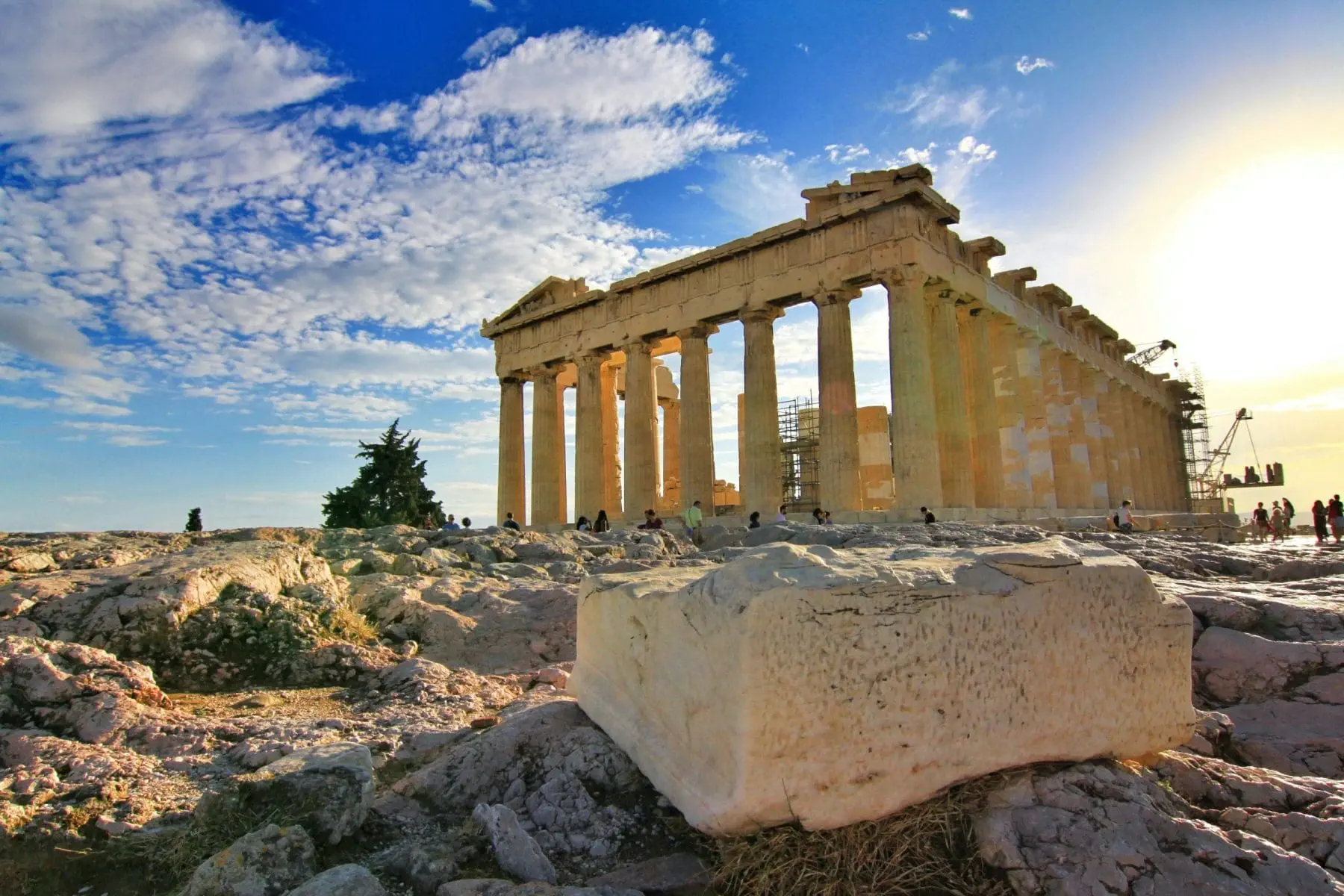 Popular Attractions of Athens
Parthenon
Acropolis
Temple of Olympian Zeus
Mount Lycabettus
Temple of Athena Nike
Roman Agora
How to reach Athens
Athens has got its international airport – Athens Eleftherios Venizelos Airport. Though the railway network of Athens is not well connected, one can always use ferries, cruises, and boats from the nearby port to reach Athens.
3. Rhodes town
Rhodes town, known as the island's capital city, has its history dating back to the 5th century BC. Rhodes's old town is considered a Mecca for lovers of medieval history. This city in Greece is also one of the famous UNESCO World Heritage Sites.
Most people take a trip to Rhodes to enjoy the historic castle, especially the Palace of the Grand Master. One can explore this city in Greece in just one day by surfing through the iconic cafes, restaurants, and markets in the old town.
Popular attractions
Palace of the Grand Master
Medieval City
Old town
Mandraki Harbor
The Acropolis of Rhodes
How to reach
One can easily visit this city in Greece by ship, boat, and cruise from the port of Athens. Also, the island has an international airport.
4. Corfu Town
The island city of Greece, Corfu town, is considered one of the best cities in the country for its wildlife and rich culture. However, the scintillating beaches of this city in Greece attract tourists from not only Europe but the whole world.
Corfu Town of Greece is a UNESCO World Heritage Site. Other than its beaches, the upmarket holiday villas in the metropolitan area of this city make it one of the most popular tourist destinations in Europe.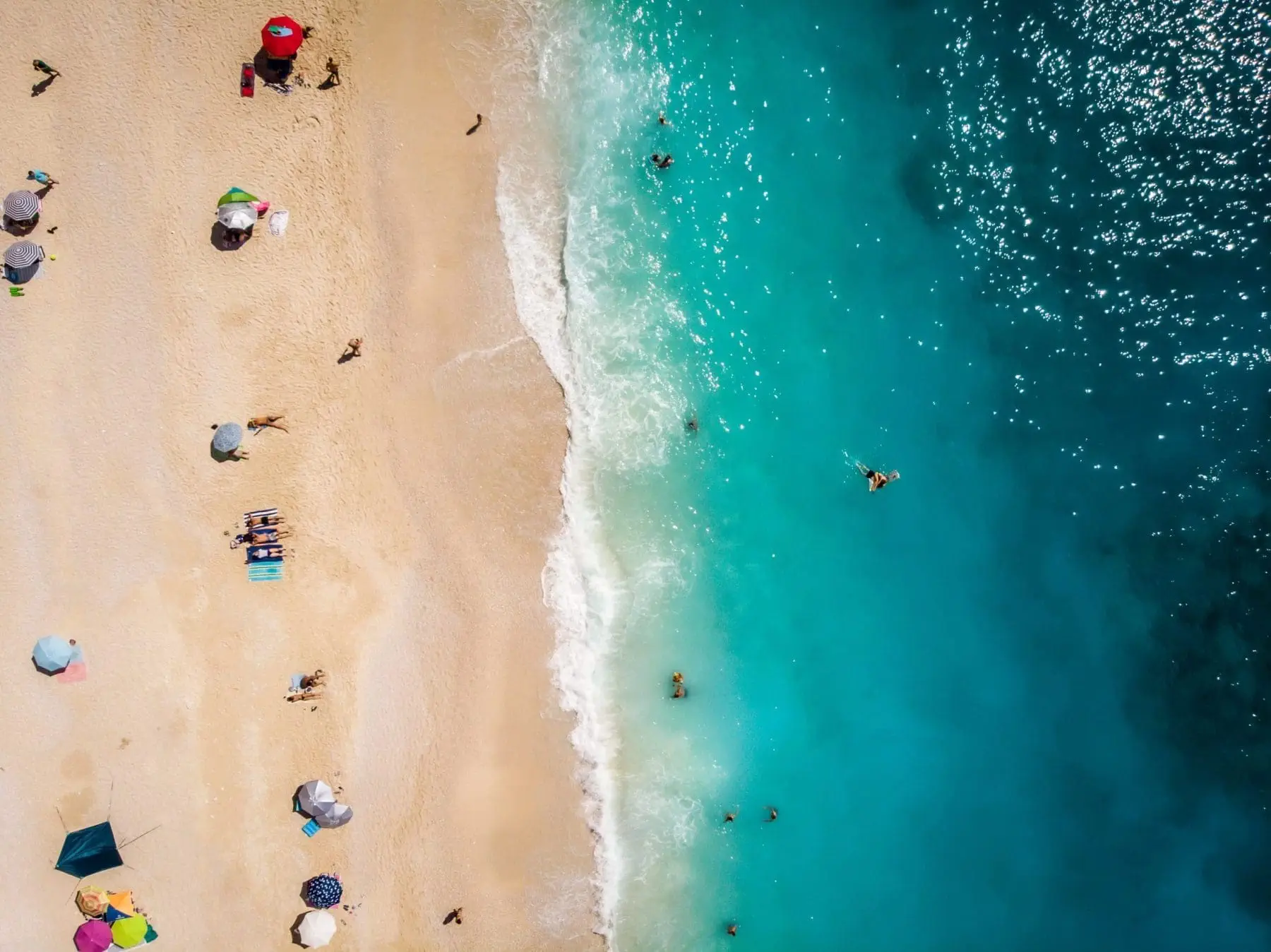 Popular Attractions
Old Fortress (Citadel)
The Esplanade
New Fortress
Paleokastritsa Beach (west coast)
The Achilleon
How to reach
Corfu Town has got a domestic airport. People visiting this region can easily take a flight from the capital city of Athens. Other than that, ferries are always available to reach the city.
5. Kalambaka
Kalambaka is a popular tourist region in Greece located in Meteora. This city is one of the best cities in Greece to visit for spiritual tourism, as many medieval monasteries are located here.
During World War II, this town was burnt down by the Nazis. Since then, this city has completely rebuilt itself and boasts some of the best natural geographic locations in the entire country. Most people visit this city in Greece for hiking.
Popular attractions
Great Meteoron Monastery
Varlaam Monastery
Monastery of Holy Trinity
Agios Stefanos
Theopetra cave
How to reach
The best way to reach this city is by taking a bus from the nearby towns. Also, trains are available from Thessaloniki to Kalambaka for tourists to visit the city.
6. Patras
Patras is the capital of western Greece. It is also Greece's third-largest city. This city is known for its large student population.
If you want to embrace the local culture of Greece, then Patra is a great place to start. Though it's one of the biggest cities in Greece, it's still quieter. One can enjoy a trip in peace here, as it is not quite as famous among a large population.
Popular Attractions
Achaia Clauss Winery
Castle of Patras
Patras Carnival
Ktel Achaias
How to reach
Patrai is the domestic airport of Patras. Tourists can take a flight from Athens to Patras. Ferries are another option. Trains and buses are available as well.
7. Piraeus
Piraeus is located at a distance of just ten kilometers from the center of Athens. Previously Piraeus was the capital's port, but now it's considered another city. People visit Piraeus as it's the largest port and is the gateway to the beautiful Greek islands.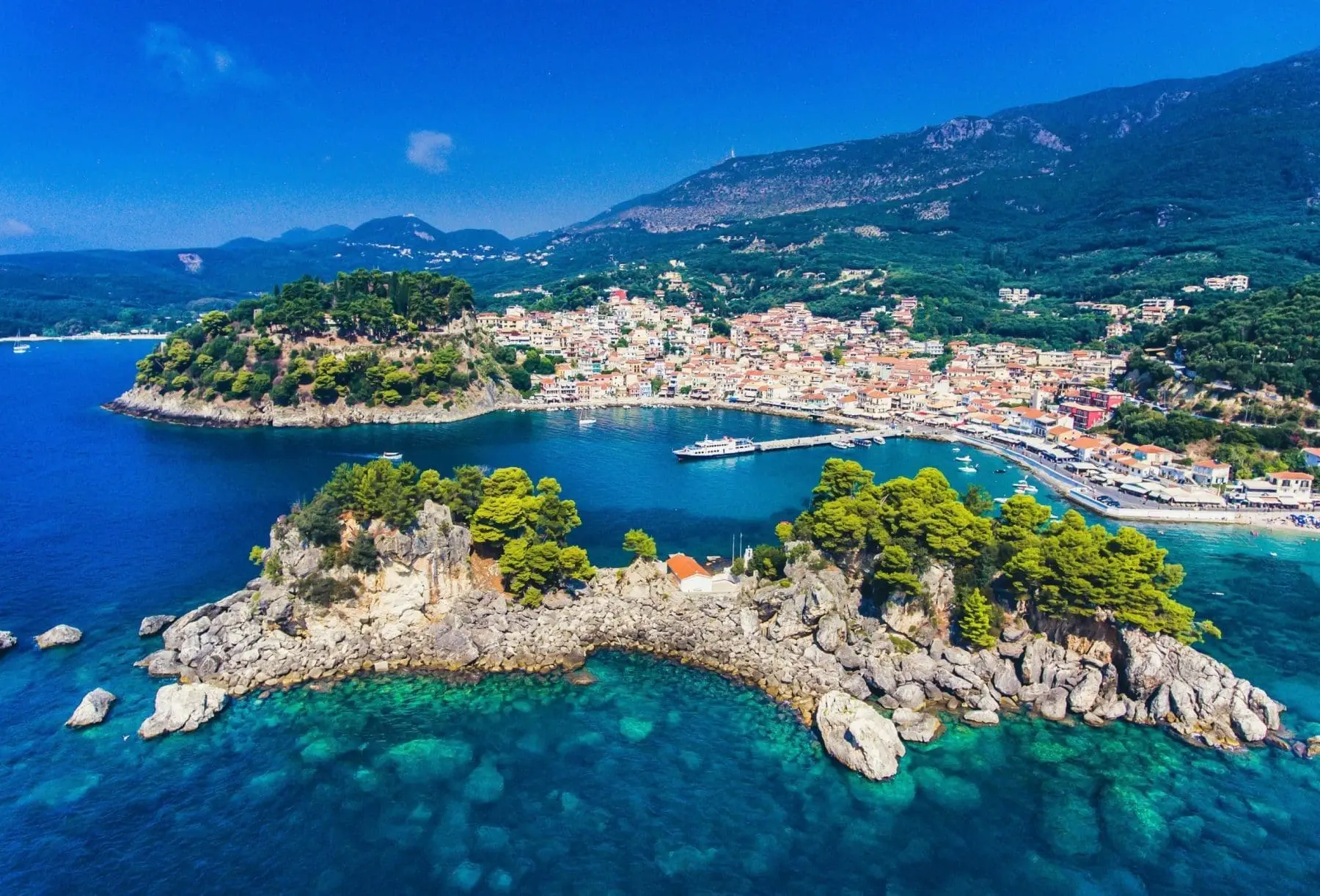 Popular Attractions
Blue Star Ferries
Port of Piraeus
Church of Saint Nicholas
Sea Jets
How to reach
The port city of Piraeus is near some of the biggest cities in Greece, including Athens. The best way to reach here is through the many available transportations, including buses, metros, or one's vehicle.
8. Heraklion
Heraklion is the capital city of Crete. This city is colored in beige as you'll love the old Town where the fortress is located. The waterfront and fortress make it an amazing holiday spot with your loved ones.
One can easily visit the rest of Crete from Heraklion. The museums here are the biggest attraction, which reflects the rich culture of the cities in Greece. There are plenty of shops to explore to buy souvenirs for your friends and family.
Popular Attractions
The Palace of Knossos
Old Town
Koules Fortress
Cathedral of St. Minas
Morosini Fountain in Lion's Square
Agios Titos Church
How to reach
Heraklion has an international airport, making it the most convenient way to reach this city. Other than that, taking a ferry or a bus from Crete is always an option.
9. Ioannina
Ioannina is located on the shores of lake Pamvotis. The location of this city, along with the medieval architecture of its old town, makes it one of the best places for the tourist population.
Ioannina is blessed with classical Greek cafes owing to its large student population. Besides this, this city is also home to some of the most magnificent fortresses in Greece.
Popular Attractions
Ali Pasha Museum
Ioannina Castle
Vikos – Aoos National Park
Kehila Kedosha Yashan Synagogue
The Clock of Ioannina
How to reach
There are ample buses, trains, and taxis from Athens and Thessaloniki to reach this city.
10. Chania
Chania is popular for its charming and vibrant atmosphere. The breezy beaches and the thrilling mountains make this one of the best cities in Greece for a picturesque summer destination.
Other than this, the Turkish and Venetian architecture in the Old Town and streets filled with delightful cafes make Chania one of the most sought tourist cities in Greece.
Popular Attractions
Greek National Football Museum
Old Venetian Harbor
The Lighthouse of Chania
Minoan's World The 9D Experience
Agii Apostoli Beach
Topolia Gorge
How to reach
The best way to reach Chania is by ferry from other port cities. Also, one can fly to this city from Athens and Thessaloniki.
Bottom Line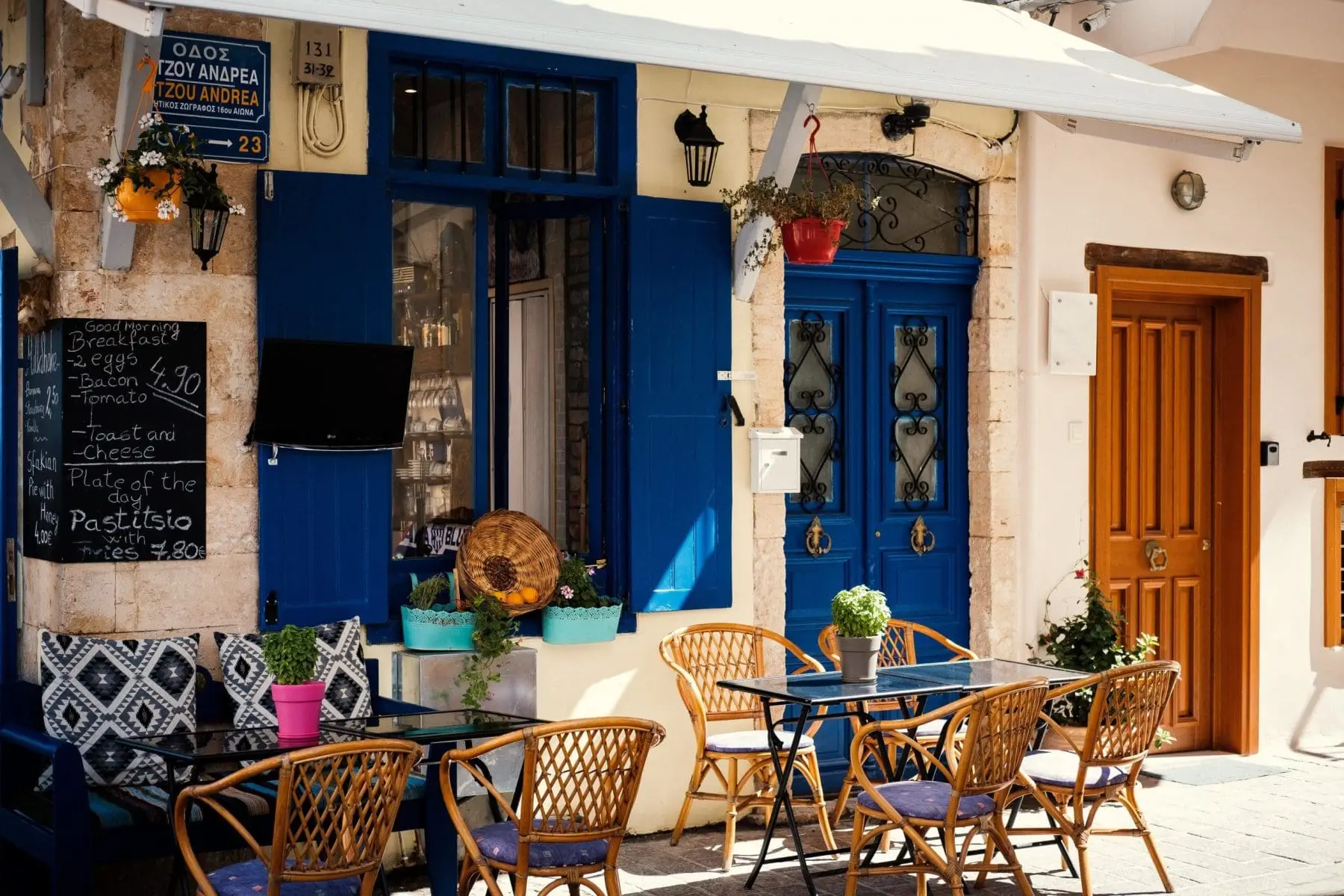 Other than these cities in Greece, there are plenty of other cities in Greece as well, which makes for a great trip. Greece is one of the best countries where a large population of visitors comes to explore the shining shops and cafes with the great cuisine of modern Greece.
Greece is the home to culturally rich archaeological sites of ancient times. And some of the best island cities with vibrant cafes, markets, and comfortable hotels make cities in Greece a popular holiday destination for your bucket list.
To explore more such beautiful cities, visit here.