Are you craving some exotic Indian cuisine? Why wait? Visit the top 10 best Indian restaurants in Vancouver ASAP!
Do you know something that helps bring people together? Something that people never mind sharing. Something people love beyond anything else. I think you might have guessed it by now.
So, the answer is good food. There is no sincerer love than the love of good food! And there's nothing better than a place serving good food and bringing people closer.
Finding someone with the same taste buds as you is always a great feeling. Nothing can beat that feeling of sharing food with a couple of friends or family. That feeling is always priceless.
And above all, when it's Indian food, your day can't get any better. The authentic Indian cuisines filled with exotic spices not just offer a divine taste but fill your heart to the core.
Now imagine a city like Vancouver offering the best Indian restaurants. Vancouver is known for providing best of the Indian cuisines in Vancouver. Could this get any better?
This article covers the top 8 best Indian restaurants Vancouver has. A food-centric city like Vancouver has all the flavors from across India. From the famous butter chicken to South Indian houses of dosas, these 8 best Indian restaurants Vancouver has every taste to explore.
So, please scroll down and check what we have in store for you.
8 Best Indian Restaurants Vancouver For You!
1. Tasty Indian Bistro
Address: 1261 Hamilton Street, Vancouver, BC
What initially started as Tasty Indian Sweets & Restaurants has become the Tasty Indian Bistro, after years of success in serving people some of the best Indian flavors.
The Tasty Indian Bistro is a family-owned business, and they currently have two locations in Vancouver and are working on the third one. The restaurant offers an excellent menu for lunches and dinners.
But their menu is not just limited to that; they do offer a great variety of snacks and sweets as well. You can savor your taste buds with all kinds of chatpata Indian street snacks such as "Papri Chaat" or "Aloo Tikki Chaat."
Their decor is an inviting space with dim lights, real wood furniture, and overhead lightings. And the restaurant also offers space for private and corporate events or parties.
In every dish, there's a perfect blend of North American and Indian cultures.
2. Salam Bombay
Address: 755 Burrard Street 2nd floor, Vancouver, BC
You might know that Bombay is a place of wonders and the city of dreams. But do you know, so is Salam Bombay in Vancouver? This Indian restaurant in Burrard Street is one of the highly recommended Indian restaurants Vancouver.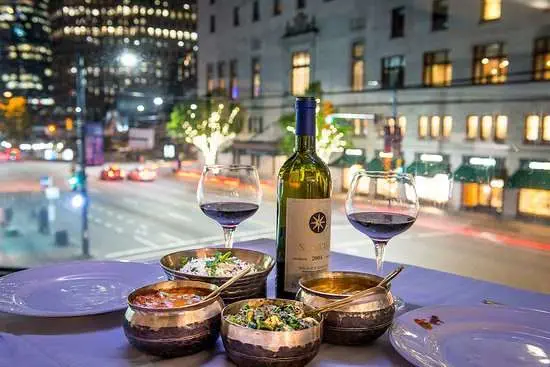 Salam Bombay is all about the good Indian flavors. They happen to serve the best Indian curry with spices from various regions of India. Their food is purely Indian, both in taste and essence.
And their tandoori items are something to die for. Their extensive menu includes some chef special dishes too, which are a must-try. They offer the best red meat dishes.
The interior of Salam Bombay is quite exquisite, and it offers a relaxing upper-scale ambiance. People enjoy their lightings a lot, and it's very calm and mood-lightening.
And the best part of all, their menu includes an extensive range of fine wines too. So it's not just the food you can enjoy, but you can surely have a great evening at Salam Bombay.
You can check out their wine list here.
3. Tandoori Palace
Address: 1439 Commercial Drive, Vancouver, BC
Next on the list of the 8 best Indian restaurants in Vancouver we have is Tandoori Palace. This one is nestled straight in the heart of Vancouver's commercial district.
Tandoori Palace is famous for serving authentic Indian flavors at affordable prices. They are known to be the best Indian takeout and delivery in Vancouver.
They specialize in making healthy foods as well. Because they prioritize the health of their customers, all of their ingredients used are organic, natural, and local.
They specialize both in Indian and Pakistani cuisines. So the next time you are here, make sure to try both the delicacies. Their must-try dishes are tandoori chicken, chicken tikka, and the tandoori palace thali.
4. House of Dosas
Address: 1391 Kingsway, Vancouver, British Columbia
And next up on the list of the top 8 best Indian restaurants in Vancouver is House of Dosas. This is a South-Indian cuisine specialty restaurant in Vancouver.
Indian food is all about spices, mostly the North-Indian dishes. However, South India has a very different taste. Their food is unique and has an intense flavor, seasoned with exotic spices.
And bringing such flavors to Vancouver is the House of Dosas. Here, you will get to taste the traditional Indian savories with recipes from homes of South India.
Since 2004 they have been serving Vancouver with quality dishes and mouth-watering flavors. And the best part is, whether you need your dishes to be gluten-free or you are a vegan vegetarian, the team at House of Dosas is always there to cater to all your needs.
It is one of the best south Indian restaurants Vancouver has.
5. The Copper Chimney
Address: 567 Hornby Street, Vancouver
On number five of the 8 best Indian restaurants in Vancouver, we have the Copper Chimney Indian Grill & Bar.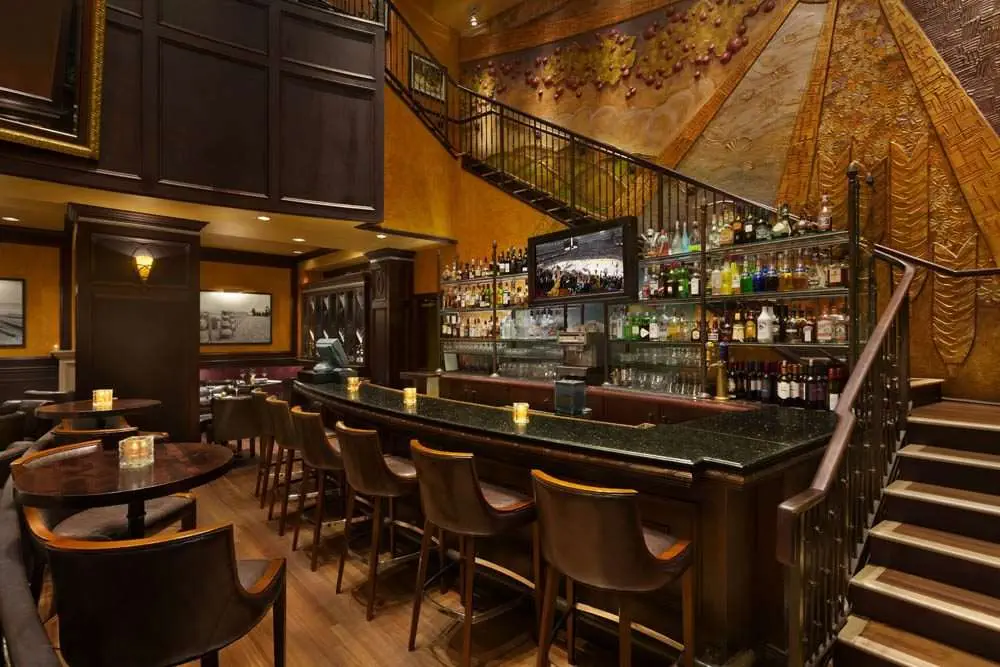 While currently closed due to the pandemic, The Copper Chimney Indian Grill & Bar is one of the best urban restaurant & cocktail bars. It is located in Vancouver's financial district. Copper Chimney offers a relaxed social space for fine dining. And with that, it boasts an innovative spirit of the modern Indian.
The menu at Copper Chimney takes you on a delicious journey through contemporary Indian food and regional flavors. And to complement their amazing dishes, they have a classic cocktail menu too.
The atmosphere at Copper Chimney is very casual and friendly. This is an ideal space to have meals with friends, colleagues, and family.
6. Crave India
Address: 1019 Granville Street, Vancouver
Next on the list of the 8 best Indian restaurants in Vancouver is Crave India, straight from Granville Street.
Crave India is a small-sized restaurant on Granville Street. And as the famous saying goes, "Don't judge a book by its cover," the same applies through this eatery. Although the size might appear quite small than other fancy restaurants, what's on the inside is all that matters.
And Crave India is excellent in what they serve. They offer some of the best Indian street foods in Vancouver. And that too at very affordable prices.
They are best known for their speedy takeouts. So if you are in a hurry and want to taste some best Indian delicacies, this is the place to be in.
A few of their signature dishes, which also are a must-try, include Mango lassi, chicken tikka masala with butter naan, palak paneer, and butter chicken.
7. Vij's
Address: 3016 Cambie Street, Vancouver
On number 7 of the 8 best Indian restaurants in Vancouver, we have Vikram Vij's- Vij's restaurant.
Vij's restaurant was opened back in 1994 by owner/chef Vikram Vij to change the dimensions of Indian cuisines in Canada. Vikram Vij, along with partner Meeru Dhalwal managed to create a beloved Indian restaurant not just in Vancouver but in North America.
The restaurant uses traditional Indian recipes and spices and pairs them up with local Canadian ingredients. They are popular among the locals as well as one-time visitors for their creativity with tastes.
Vij's is, in fact, an award-winning eatery. And one must try their pork, and it's juicy and delicious.
8. The Mumbai Local
Address: 1148 Davie Street, Vancouver
Last, on the list of the 8 best Indian restaurants Vancouver is the Mumbai Local in Davie Street.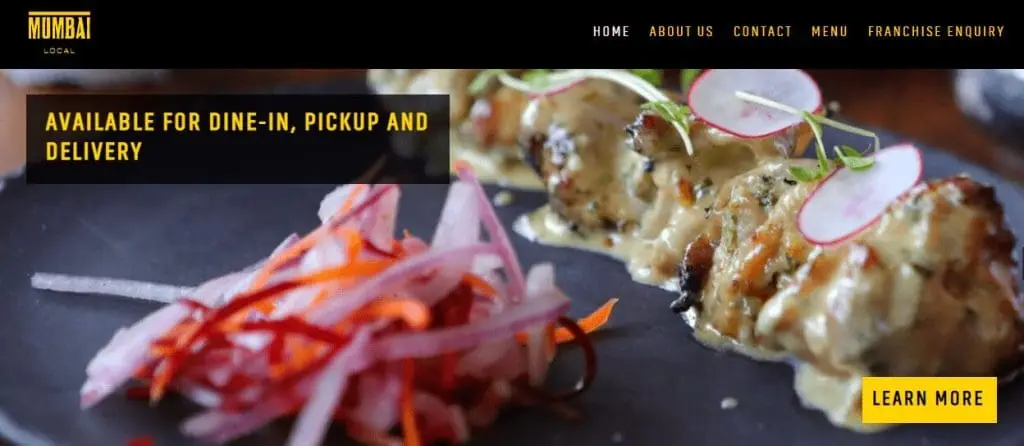 You probably know that Mumbai is a vibrant city, full of life and energy. But do you the Mumbai Local in Davie Street is just the same? The Mumbai Local is like a dream come true for food lovers.
Mumbai is India's culinary hub, and the Mumbai Local aspires to be that in Vancouver. They serve authentic Mumbai flavor in all of their dishes. In every bite, you can feel the aroma of Mumbai locals in India feels like.
They say they are the first and only ones in Canada to serve authentic Mumbai street food. They specialize in every meal, either street food or a full-course dinner.
Their "street eats" are a must-try, including Mumbai special chill cheese toast, Vada Pav, Prawns Rava fry, and Chicken lollipop. The smallest bites start from just $7. So it's even pocket-friendly.
And lastly, they serve mouth-watering chaats such as Paani Puri, Samosa Chaat, and Ragda Patty.
Satisfying your taste buds is not always easy. There are times when we crave some good Indian "masaledar" dishes, but we can't find the perfect restaurant to match up with our cravings.
So in times like that, these 8 best Indian restaurants Vancouver will surely help. Other than these 8 Indian restaurants Vancouver, there are a few more that you can check, including Siddharta's Indian Kitchen, Tandoori Fusion, or Indian Oven.
Until then, let us know your views on these 8 Indian restaurants in Vancouver over the comment section.
I hope you have a happy meal soon.