Being home to many amazing tourist attractions, with people traveling from around the world, Canada has a high tourism rate every year. Canada has abundant natural beauty; hence you can never go wrong while planning a getaway vacation into the woods.
There are many options open for tourists wanting to explore the wilderness in this beautiful country. While exploring the natural beauty, Canada has some exceptional options for staying amongst the scenic mountains and lakes.
In addition to the most common option, camping, various other beautiful accommodations, including hotels, lodges, and cottages in Canada.
Vacation Rentals & Cottages In Canada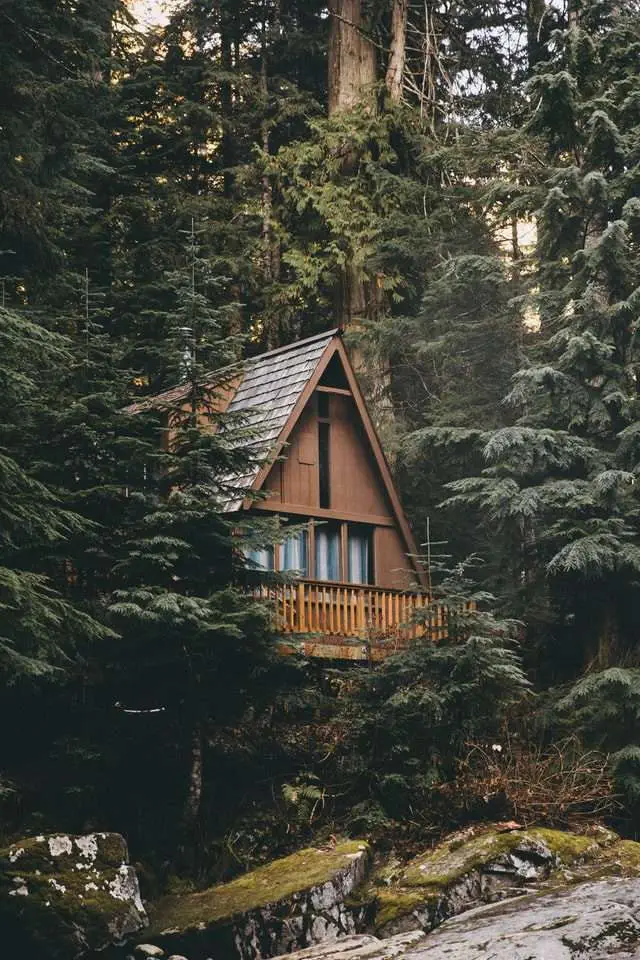 While planning your trip, there are many options available; along with the classic choice of hotels and motels, you can also go for some fresh options to enrich your experience. Camping, lodges, and cottages can allow you to experience the best of natural aura.
Since camping can be an adventurous take on your trip, and lodges can get overcrowded during the season, cottages give you the privacy and comfort to connect with nature. There are some of the most beautiful and cozy cottages in Canada. These cottages enhance your experience of exploring the beauty of Canada.
If you wish to enjoy the scenic beauty without having to sacrifice your comfort zone, cottages are the best options. Canada has some of the most beautiful, cozy, quaint cottages for your next trip.
5 Most Beautiful Cottages In Canada
1. Wild Renfrew Seaside Cottages In Canada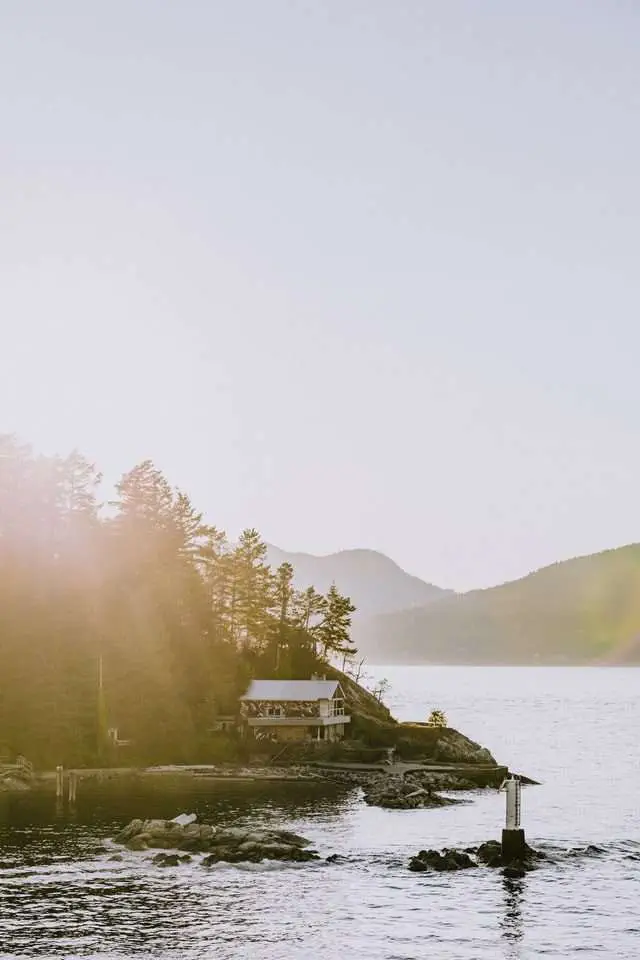 Address: 17310 Parkinson Rd, Port Renfrew, BC V0S 1K0, Canada
Phone: +1 250-647-5541
Website: https://www.wildrenfrew.com/seaside-cottages/
Wild Renfrew Seaside Cottage is located at Port Renfrew, British Columbia, in Canada. If you plan a romantic vacation or a vacation with your family, this cottage rental is an exceptional choice. As the name suggests, this establishment has a waterfront cottage, beachside cottage and is perfect for two studio cottages.
Wild Renfrew has many amenities and various options available for accommodations. You can book packages according to your comfort online. In addition to being beautiful cottages in Canada, Wild Renfrew Seaside cottage offers many amenities and activities to their guests.
Vacation Rentals At Wild Renfrew Seaside Cottages In Canada
Seaside Cottages In Canada By Wild Renfrew
As the name suggests, the Wild Renfrew seaside cottage has very beautiful cottages with a serene ocean view.
The waterfront cottages have a mesmerizing view of the private beach and Port San Juan. The two-bedroom cottage can accommodate up to six people, and the rent per night can differ according to season.
Along with floor-to-ceiling windows, the cottage also has a deck and access to the private beach. For a comfortable experience, the cottage comes fully furnished, including equipment and kitchen utensils.
The cottage offers a master bed, two single beds, and a pull-out sofa bed with ample space. Other amenities in this cottage include a propane fire pit and Wifi. The rent available on their online site ranges between 289 to 399, depending on the season.
The beautiful view of the mountains, and west coast trails, makes this cottage perfect for a romantic or family weekend. There are a number of options available on the website, including studio cottages and beachfront cottages. The accommodation, as well as price, may vary.
Seaside Luxury Tents
This might not be a cottage rental but is a great option for accommodation available at Wild Renfrew. If you would like to spend a few nights camping without sacrificing your comfort zone, these luxury tents are a great option.
Equipped with all the necessities, these tents offer a great experience to get out of the city and enjoy a family trip in the woods. The tent is fully furnished with a private sauna.
The amenities in the tent include an outdoor shower, wood-burning stove, king-size bed, and Wifi.  The tent accommodates two people and with an average charge of $349 per night. Enjoy the mesmerizing view of magnificent mountains, private beaches, and natural landscapes.
Coastal Cottages In Canada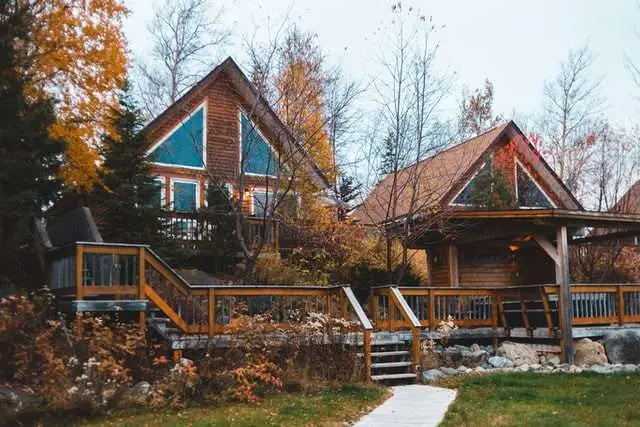 There are three options on the website available under coastal cottages. The three coastal cottage options are Cliffside Villa, Hook, wine and sinker, and The salty dog.
Cliffside villa- Spacious, with accommodation available for up to 7 guests; the villa has an exceptional view of the Port of San Juan and many amenities included. BBQ, private patio, fully furnished, Wifi, fire pits, and a game room. The cottage is perfect for a family get-together or a fun vacation. The cottage has an average $449 per night charge.
Hook, wine, and sinker- This beautiful cottage has accommodation for four people with an average $519 per night charge. The beautiful design of this cottage enables the guests to enjoy ample natural light through the roof. The cottage comes fully furnished, including a flatscreen TV,  with a private patio.
Activities & Amenities by Wild Renfrew Seaside Cottages In Canada
Whale sighting tour
Fishing
Hiking
Renfrew pub
Coastal Kitchen
Gift shop
Botanical beach
West Coast trail
2. Oceanstone Seaside Cottages In Canada
Address: 8650 Peggys Cove Rd, Indian Harbour, NS B3Z 3P4, Canada
Website: https://oceanstoneresort.com/
Phone: +1 902-823-2160
Oceanstone Seaside cottages in Canada is a beautiful staycation spot near Peggy's Point lighthouse in Nova Scotia, Canada. The establishment is known for its beautiful sunsets, comfortable cottages, and delectable food. There are many cottages available at Oceanstone, and you can book the ideal cottage for your vacation on their website.
All the cottages are fully furnished and equipped with amenities; the pet-friendly Oceanstone cottages in Canada have numerous options available for accommodation.
Receiving rave reviews, the tourists have given a lot of love to the Oceanstone resort. With cozy cottages, excellent customer service, experience the best of Canada at Oceanstone cottages.
Captain's House Cottage- Accommodates six to eight people, BBQ, balcony, three bedrooms.
Crow's Nest- Accommodates four people.
Dovekie cottage-  Accommodates two people.
Periwinkle Cottage- Accommodates five people.
3. Fairway Cottages In Canada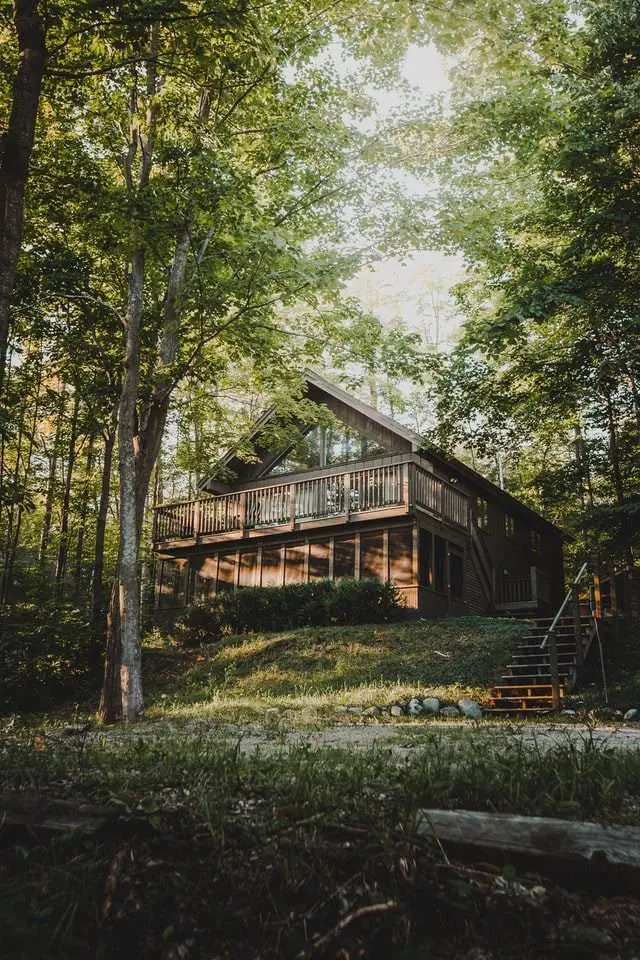 Address: 7420 PE-13, New Glasgow, PE C0A 1N0, Canada
Website: https://www.fairwayscottages.com/
Phone: +1 877-963-2843
Located in the beautiful Prince Edward Island, in Cavendish township, Fairway cottages in Canada are family-run establishments. Fairway cottages offer beautiful cottages for accommodations with furnishing and amenities. The cottages have a beautiful interior, equipped with necessities and luxuries, the cottages have received a perfect rating for their services.
Fairway cottages in Canada have a variety of cottages accommodating an entire family to a couple staying for a romantic weekend. Fully furnished, all the cottages have a fully functional and equipped kitchen, along with spa bathtubs for two. In addition to a comfortable stay, Fairway cottages offer their guests many more amenities and activities for a wonderful vacation.
Heated pool, wading pool for pre- schoolers
Volleyball court
Laundry facilities
Horseshoe Pit
Four play areas for children
Outdoor fire pit
Wifi
Movies and games
Bike rentals available
Television and DVD player
Fresh
Deck with barbeque and chairs
The staff and the owner of the Fairway cottages strive to provide the guests with a home-like experience. These luxuries enable the guests to enjoy the magnificent beauty of Prince Edward Island. There are a variety of cottages available, from duplexes to vacation homes; you can easily check the availability of these cottages and book them according to your convenience on their website.
4. Glenview Cottages In Canada
Address: 2611 Great Northern Rd, Sault Ste. Marie, ON P6A 5K7, Canada
Website: https://www.glenviewcottages.com/
Phone: +1 705-759-3436
Glenview Cottage is a gorgeous property with heavenly views in Sault Ste. Marie, Ontario. Perfect for every season, Glenview offers campgrounds and cottages for accommodations. Covered with beautiful trees and leaves changing color every season, Glenview can be a great choice for a relaxing vacation.
Offering luxurious amenities, Glenview strives to provide you a memorable vacation. Indoor hot tub, sauna, outdoor seasonal pool, and lounge with activities are a few of their amenities. Glenview offers three types of cottages furnished with equipment and facilities.
Glenview is active on Facebook and has a 4-star rating on many travel websites.
Suite Cottages: Accommodates two people with a fireplace, zen air-jetted tub, Wifi, television, and air conditioner.
Two-bedroom cottage: The family-size two-bedroom cottage includes double beds, furnishing, and is fully equipped with all the facilities.
Single room cottage: One bedroom cottage is a cozy cottage fully furnished with amenities and equipment.
Activities At Glenview Cottages In Canada
Indoor hot tub and sauna
Outdoor pool
Lounge including a pool table
Badminton
Horsehoe pit
Volleyball
Firepit
Basketball
5. Kenauk Nature Cottages In Canada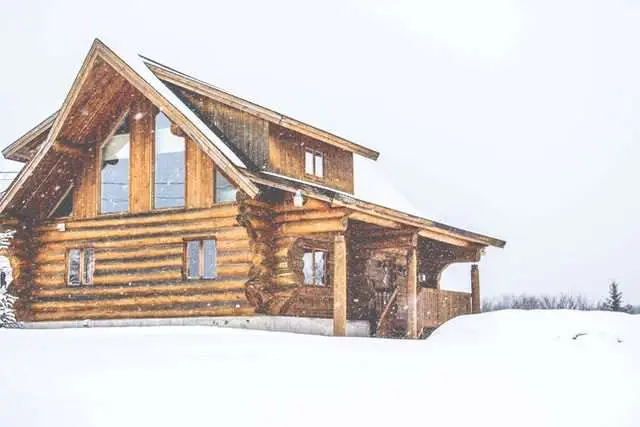 Address: 1000 Chem. Kenauk, Montebello, QC J0V 1L0, Canada
Website: https://www.kenauk.com/fr/
Phone: +819-423-5573
Located in Montebello, Quebec, Canada, Kenauk nature is a beautiful retreat among the woods. Through winter, summer, or spring, the resort looks beautiful throughout the year. Spread in 65000 acres, the resort has many activities including, winter activities, canoeing, kayaking, hiking, wall climbing, and much more.
Kenauk nature resort offers many beautiful accommodations including, glamping and cottages. Varying between a single room to a six-bedroom, there are 16 luxurious cottages. You can book your stay as well as seasonal activities online.
The cottages have a beautiful rustic look along with a wooden interior, furnished and equipped with facilities. With a gorgeous view of one of the 65 lakes in the property, these luxurious cottages make the best vacation option. Along with beautiful accommodations, there are many amenities and activities included at Kenauk nature resort.
Amenities By Kenauk Nature Cottages In Canada
16 luxurious cottages included furnishing and equipment
Glamping in a yurt with a serene view and peaceful stay
Cross country skiing
Snowshoeing
Hiking in a private trail
Canoeing
Mountain biking
Kayaking
Winter camping
Hunting
Fishing
Bear watching
Pet friendly
Private docks
Grocery services
Wifi
Canada has a lot of natural beauty to be explored, and staying at these beautiful rustic cottages, offers an exceptional opportunity to experience this beauty of Canada. There are many more well-known, beautiful cottages across the country and many yet to be explored. While planning your next trip, look into these stunning cottages to make your vacation even more memorable.
If you liked this article, be sure to read many more interesting articles on our website.
Suggested Reads
Private Campgrounds in Ontario: 5 Adventurous Getaways