As we all know Canada is a sovereign state and a country in northern North America. It is a combination of thirteen administrative divisions, Ten provincial capital cities of Canada and Three territories. Different levels of government are based on principles of the federation, all of the territories and provinces share power with Federal Government.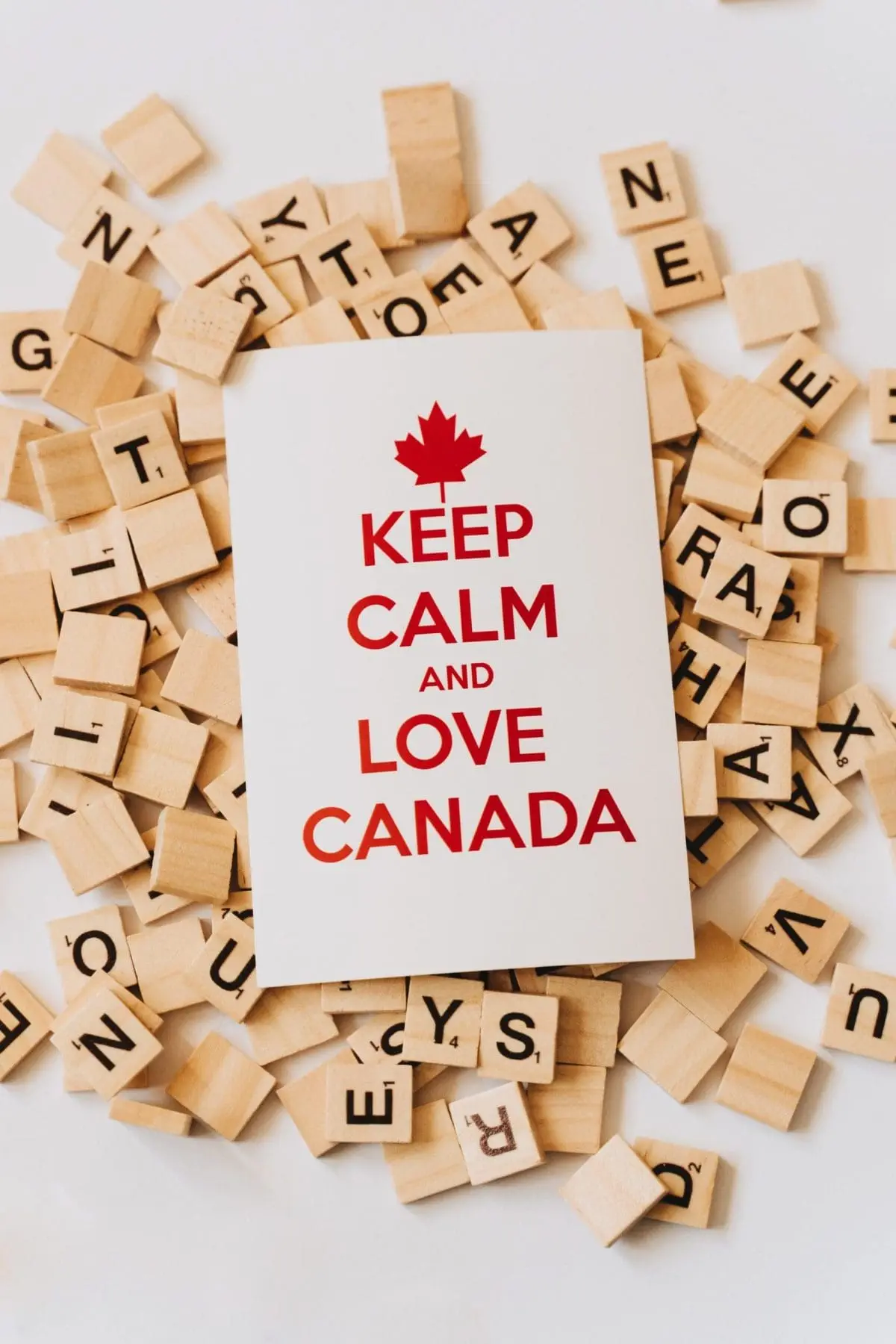 In this article, we will discuss the Capital cities of Canada and the things you can do when you visit that particular city of Canada. There is a list of things you can do in Canada's capital cities instead of getting bored the whole day in a hotel room. Every city has its things-to-do list that you can enjoy and make your trip memorable and adventurous.
1. Quebec City
This city is one of those capital cities of Canada that you can visit any day of the year and make a fun and adventurous day. You get to see the forts of Quebec City and over four hundred years of Canadian history. You can always visit historical places across some of the beautiful viewpoints of the city.
This capital of Canada is the place for you if you admire the architecture and Canadian museums. There are lots of things that you can visit, First one is Artillery park. In Artillery park you can immerse yourself in the lifestyle of British and French soldiers with local guides and also discover one of the oldest military buildings.
You can also check out the Fortifications of Quebec city with local guides where you can travel through 400 years of historical adventure during 120 minutes walking tour with guides. The next thing on your to-do list is Saint Louis Forts and Chateaux National site. You also get to hear the legends of talking walls of the forts, and there is a saying that a magic sword and enchanted bracelet are concealed there.
2. Victoria, British Columbia
This is one of those capital cities of Canada where you can always visit with your family without any kind of problem. Victoria is one of a kind land on the Pacific coast where you are surrounded by water and fun activities. You can find Victoria between the mighty coastal rainforest of Vancouver Island and the tranquil waters of the Salish sea. Canada's capital always has some fun things to do that you can never resist if you are in the capital.
If you ever visit this capital with your kids in September and October, then you are in for a treat. That year period has always been crowded because of the Capital city comic con of three-day celebration. If you visit there, you can meet guest speakers, attend panel sessions and see unique exhibitors. You can also see the Victoria by Seaplane which is one of the most unforgettable experiences of your life.
These capital cities of Canada have a world of their own. Victoria comes alive in fall as glowing autumn hues to fine dining with fireside. You can always discover world-class attractions, boutique hotels, and a sub-Mediterranean climate that is an excellent offering for every traveller. In Victoria, you can meet farmers, and chefs and visit the farms to see the wild beauty of Victoria. Fairmont Empress is the inner harbour that has an iconic presence.
3. Edmonton
Edmonton is one of those capital cities of Canada that is known for its culture, natural beauty, attractions and history. It is Canada's largest city with the largest living history museum. If all of that things are still not enough for you then it also has numerous professional sports teams, vibrant theatre scenes and stunning architecture. If you want a fun vibe day with lots of things to do then this is the correct place for you.
The West Edmonton Mall should be your priority if you are in town and wants to watch the nightlife believe me this is not just an ordinary mall. It is a massive 490,000 square meter mall with over 800 stores, this mall happens to be the largest mall in North America. You can also stroll through parks if you want to see the natural beauty of this capital.
Edmonton's River valley parks are a combination of 20 parks and it is 22 times bigger than central park in New York City. You can also see the Ukrainian community in Edmonton arriving in the city earlier in 1899. If you want to go for a historical day then you can visit fort Edmonton and museums to make your day both fun and knowledgeable.
4. Halifax Nova Scotia
This is one of those Capital cities of Canada that are full of fun activities and you can never get enough of it. Halifax has so many fun things to do that no one can visit all the good places in one day. With adventurous activities on sea and land, the city is boasted with best pubs, vibrant music venues and restaurants on Canada's east coast. The nightlife of this city always remains crowded but believe me if you visit it then it's gonna be worth it.
If you want to go downtown then visit Devour a Halifax Donair for late-night food take-out restaurants and to explore the Blowers and Grafton streets. The entertainment district of Halifax is also a good choice for those who are interested in architecture and drinks. Argyle street, where you find Carleton which is one of Halifax's oldest buildings.
You can also stroll the Halifax Boardwalk and Halifax harbour which is one of the most important and oldest connections for visitors because it is the best way to get a feel for these capital cities of Canada.
5. Yellowknife
Yellowknife Northwest Territories are one of those capital cities of Canada which has the largest community on the shores of Great Slave Lake and its name depicts the copper Yellow knives. Diamond and Gold mines at Yellowknife are one of the best and most beautiful in Canada. If you want to visit this city then set a plan for march because you can enjoy the dogsled race over the lake and Snowking's winter festival.
You can also visit the Prince of Wales Northern Heritage Center if you are up for some artifacts, photos and materials belonging to the history of the Northwest region. You can always explore the hidden lake territorial park to see nature's beauty and some wildlife in the city. Aurora Village and the northern lights are the best way to spend your night in the city because you can experience glowing patterns in the skies of Yellowknife.
There is also the Bush Pilots monument and legislative assembly of Northwest territories which are an architectural delight where government meets and maintains day to day business of territories. There is Arctic Art and Crafts which is for art lovers who appreciate a good and fine art gallery.
6. Toronto
Toronto is the national capital or cultural capital of Canada. This capital city is one of those capital cities of Canada that you can visit at any time of the year and you still can make a memorable and fun day out of it. You can always feel the vibes of the Distillery District which is the pulse of the capital city, or you can head to Toronto island park and into Lake Ontario. You can also hop on a bus tour with local guides to get all the extra information about the place.
If you are a couple, then you must book a dinner cruise and experience the beautiful sunset with the love of your life. If you are a nature lover, then explore the thrills at Niagra Falls. Most world capitals have their own oldest Chinatown, royal Ontario museum and Anne's Point. You can always explore The floral scents at Edward Gardens if you are an admirer of nature.
If you want to take a look at the city from the upside, then you can take a helicopter ride that is gonna be a very memorable moment for you. You can also pedal around the capital city on a bike tour and do dog sledding when you are up in the hills covered with snow.
7. Charlottetown Prince Edward Island
Charlottetown, Prince Edward Island, is one of those capital cities of Canada, which is Canada's smallest province, and yet you can explore plenty of places to make your day adventurous and fun. The Charlottetown Festival continues all summer with art exhibitions, daily concerts and theatre productions. There is also the Confederation centre of arts, where you get to see the unique and innovative art of professional artists.
You can also visit St. Dunstan's Basilica, which shows an amazing feature of the city skyline. If you want to walk your way through the capital city, then you can take walking tours with local guides and see some beautiful views of Dawson City, the last mountain lake, northern shores, trading post, many fishing grounds, Atlantic provinces, many fish, surrounding communities, Lawrence river, British board, parliament hill.
You can visit Victoria park, where Queen Victoria chose Ottawa. You can visit Fisherman's Wharf and Confederation building for shopping souvenirs, ice creams, and waterfront lunches and enjoy the beautiful views of the harbour. You can always experience free evening concerts, which mostly happen in July.
8. White Horses
This city is one of those Capital cities of Canada which are famous for its river-like Yukon River to Dawson's riches. This city has a diverse population of 25000 people, which is more than half the total population of Yukon River. You can tour the SS Klondike Historic site if you are a fan of architecture and history, then this is the place for you. You can visit Miles Canyon replacing Dawson City to see the natural beauty and wildlife of the city, and this place is good to hang out.
You can also visit Yukon territory to see the Yukon wildlife preserve and native animals. For the best nightlife, you must see the Northern Lights that make your day complete for you and your loved ones. You can visit White horse Fish ladder and Hatchery once all ice melts. Then I become the best trek you are ever gonna experience.
MacBride Museum of Yukon history is also a piece of art for all visitors. This place has historical artifacts and relics and many photos from the gold rush days that show the history of this capital city.
9. Regina
Regina is one of those capital cities of Canada which is big enough to have lots of fun activities. This city is also marked as a UNESCO world heritage site, and it also has a Commercial trading outpost which makes this city more special and a must-visit place. You can visit Legislature and Wascana Park to see the immaculate grounds and beautifully landscaped park.
If you are a doughnut lover, then you are in for a treat because this city has an Everyday kitchen which serves the best doughnuts in the city, and it has grown to be a popular shop that sells almost daily. You can also try a virtual reality escape room if you are visiting the place with a large group of friends.
10. Winnipeg
Winnipeg of Manitoba is one of those capital cities of Canada that is famous for its round destinations for tourists and locals. Forks is a place you can visit in summer or winter, and you can enjoy it at any period. It is a shopping and entertainment site once a railway repair facility.
You can also give a tour of the Canadian Museum for Human Rights, which is a recent addition to the cultural scenes of Winnipeg. The Manitoba museum is also a good place to visit if you admire historical and architectural places. If you want to try out some fun places like Zoo and National park, then you can visit Assiniboine Zoo, which is located within the grounds of Canada and is home to animals, flora and fauna.
Suggested Reads:
Best Comic Book Stores in Toronto
The Ten Best Cities In Nova Scotia to Vacation and Sightseeing
Canada lakes: Top 15 Beautiful Lakes