You can locate Egypt in the northeastern part of Africa on the world map. As soon as we hear the name of this particular country we are reminded of pyramids, mummies, art galleries, antique pieces of jewelry, belly dancing costumes, mesmerizing oud fragrances, Arabic music, and of course their flea markets.
Egypt is divided into two parts the first one being situated in the South known as Upper Egypt and the having its location in the North known as Lower Egypt. You can find most of the reputable stores in the lower part of Egpyt.
In this post, we shall discover the most famous things that you can only find in Egypt. So if you are heading to Egypt here's a list of what to buy in Egypt.
1. What to Buy in Egypt?
When scrolling around the Egyptian bazaar you are bound to get confused regarding what to buy in Egypt and what to leave behind. Here's a list of the best Egypt souvenirs and items you shouldn't miss.
1.1. Papyrus
Papyrus represents the ancient civilization of Egypt. People in ancient Egypt would write and paint on these papyrus scrolls.
Papyrus is very similar to paper except for the fact that it is derived from the pith of the papyrus plant. Furthermore, papyrus is completely handmade. If you are an art lover you should think about investing in this art on papyrus paper.
Genuine papyrus can be fetched from the markets of Aswan, Cairo, and Luxor which can be quite expensive. These papyrus scrolls are some of the best Egypt souvenirs that almost every tourist plans to buy in Egypt.
In case you have a tight budget you may also buy small postcards and other Egypt souvenirs or mementos made from Papyrus which shall cost you only a few Egyptian pounds.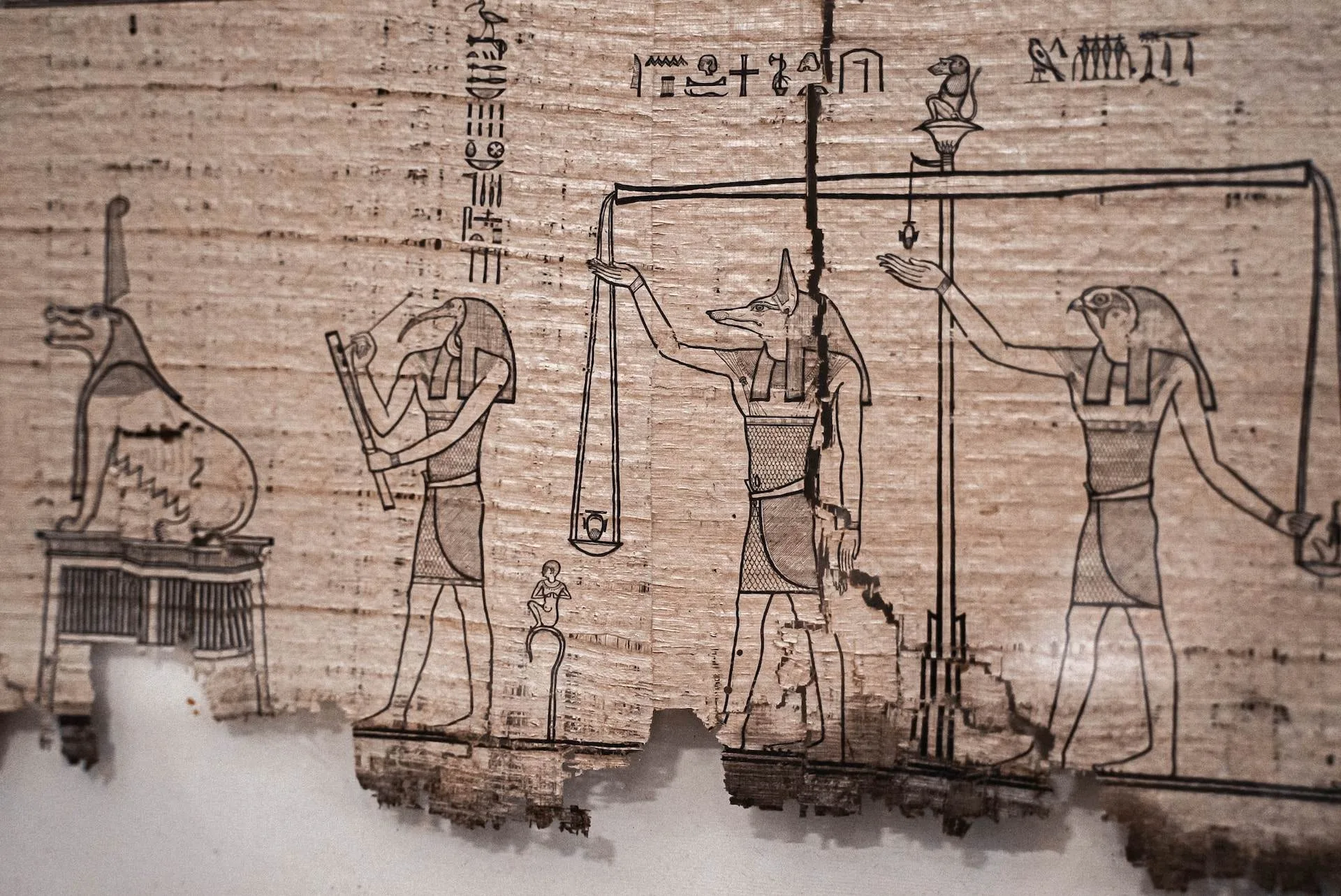 Where to buy from: Sandos Papyrus is a well-known store dealing in papyrus.  It has its presence in 4 different locations that are Giza, Luxor, Alexandrina and Aswan. In Sandos Papyrus you can find the original papyrus. Don't forget to negotiate.
1.2. Miniature Pyramid
Every country is known for something and Egypt is well known for its pyramids. What better way to take a memory back home than a miniature version of a pyramid?
You can find a variety of miniature replicas of pyramids. Further, these mini pyramids are made out of different materials like metal, stones, glass, marble, and so on. Additionally, these are not very expensive. You can find one that fits your bill easily in the flea markets.
It can either serve as a beautiful showpiece in your house or it can be used for gifting your loved ones.
Where to buy from: You can find mini pyramids along with other sovereigns almost in every flea market, bazaar or supermarket. To name a few Khan El Khalil Market, Aswan Market, Siwa Open Market, Naama Bay, and Sharm El Sheikh are the best places to shop for sovereigns.
1.3. Egyptian Clothing
Traditional Egyptian clothing is something that your shopping list should top. It's unique and distinct. Here is a list of pieces of clothing that you must indulge in:
1.3.1. Abayas, Burkhas, and Jalabeyas
The maximum population in Egypt constitutes that of Muslims making it a Muslim country and so you will be amazed to find a variety of Abayas, Burkhas, and Jalabeyas. These constitute traditional outfits of Egypt. It's a long and loose outfit just like a robe designed especially for women.
These are very comfortable and modest outfits. Prices vary accordingly, you can expect to see very expensive Abayas as well as moderately priced Jalabeyas.
1.3.2. Scarfs and Shawal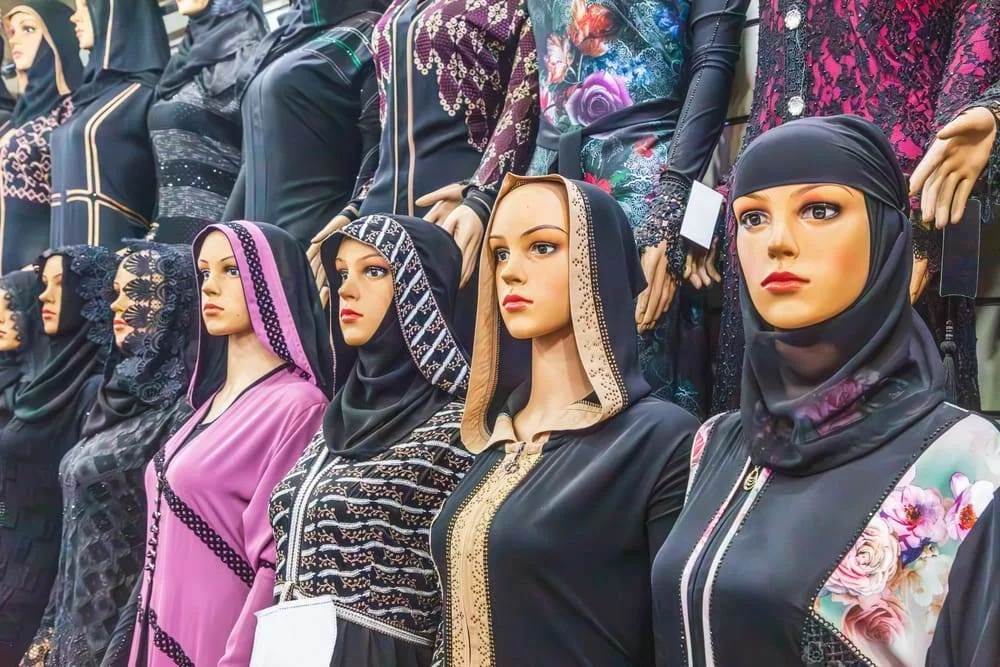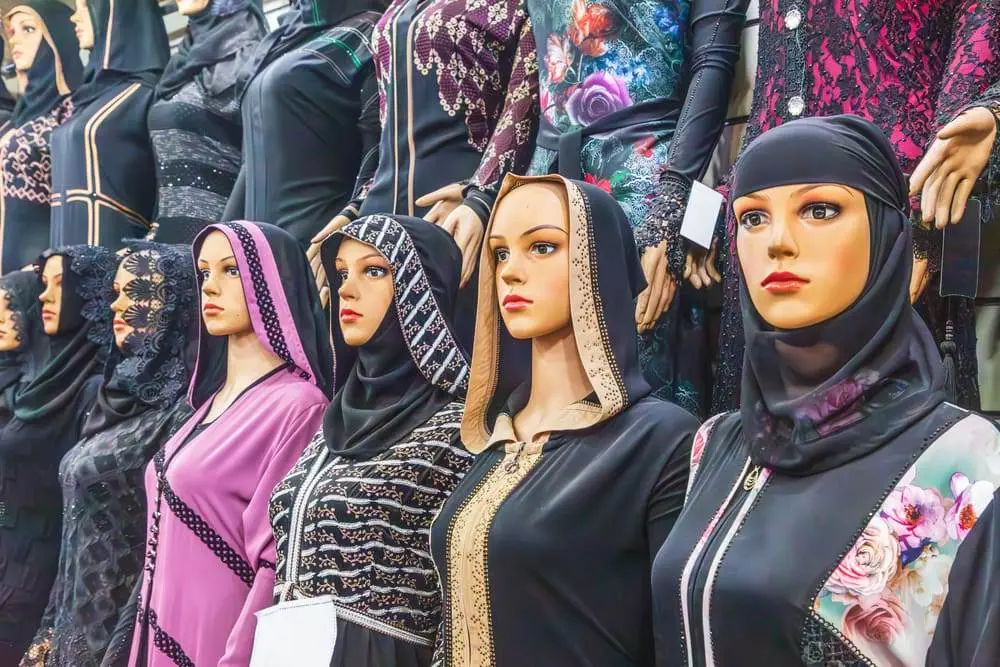 When visiting Egypt you may find a wide variety of scarves and shawls. They not only have vibrant colors of scarves but it's available in different materials as well. The traditional outfits of men are paired with scarves so you can get to see a variety of scarves not only for women but men as well.
The price range depends on where you purchase it from. You can either opt to shop in a flea market which does have various options to select from at a reasonable price or you can go to a reputed shop wherein you will get better quality for a higher price.
1.3.3. Belly Dancing Costume
Belly dancing was introduced by Arabs around the 19th century. Following that it became very popular and to date it's very famous because of its moves and dress. The belly dancing dress is glittery, embedded with stones and coins, the belt is decorated with beads and other decorative items.
It is a very fancy piece of clothing and if you enjoy this form of dance and have got moves for it you must buy this. Prices range differ and so anyone willing to purchase it can do so.
1.3.4. Cotton Clothes
Firstly, cotton produced in Egypt is the finest in the world. Egyptian cotton is also referred to as the kings of cotton. Secondly, the quality is so good that the clothing made of Egyptian cotton is very resistant to outer stress.
Lastly, you can find cotton clothes for both men and women in the form of t-shirts, cotton dresses, scarves, and so on in bright colours.
Furthermore, authentic Egyptian cotton can be a bit expensive but because of its durability, it's worth the purchase.
Where to buy the best Egyptian Clothing and Footwear: Suuq el Ataba located in Cairo is an ideal place for shopping a variety of clothing options. You will also get to see ample options in footwear. This place is quite popular amongst the tourists and locals.
In addition, Wekalet El-Balah is also a great flea market wherein you can find cheap clothing items.
1.4. Leather Products
Egyptians have been producing products made out of leather for ages for self-consumption as well as export. Hence, tourists are attracted to leather footwear that is displayed in the bazaars.
These footwear are not only attractive but also last long and will go with almost every attire you wear. You might even find ancient paintings of Egypt on these footwares. Its USP is most of this footwear is handmade.
There are other handmade items made out of leather products like bags and belts which can be found in reputable stores for a few American dollars.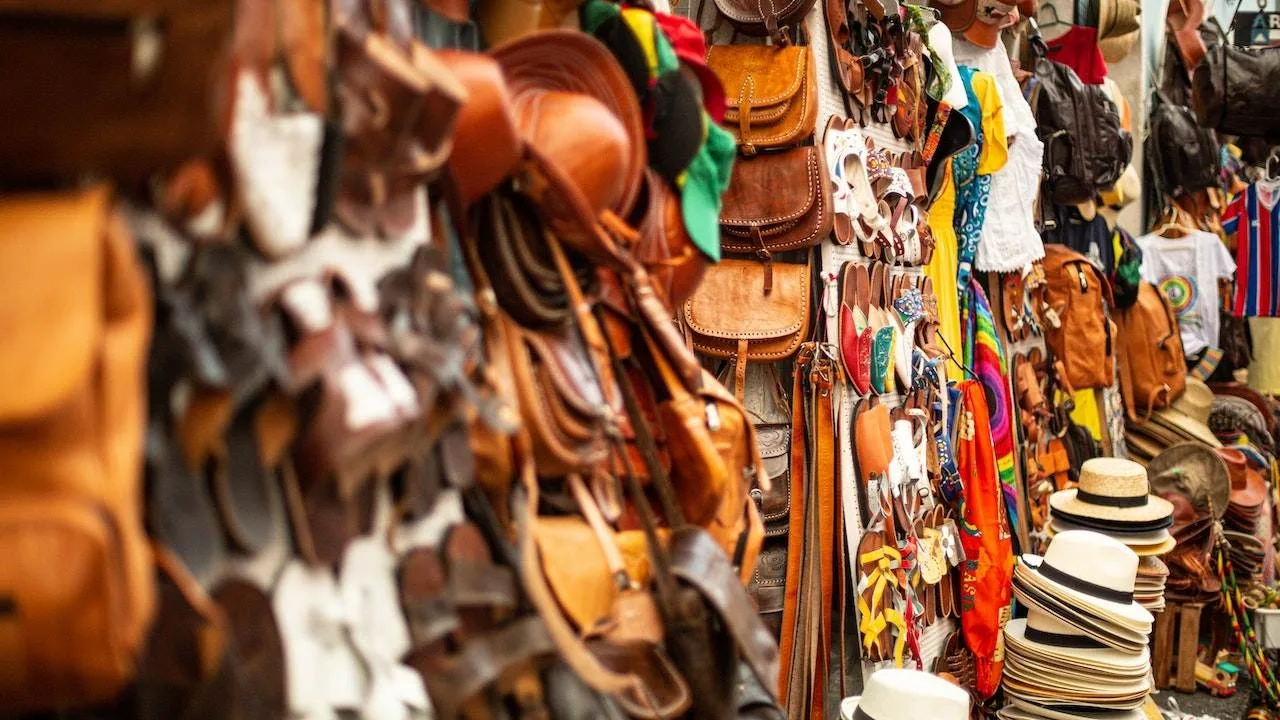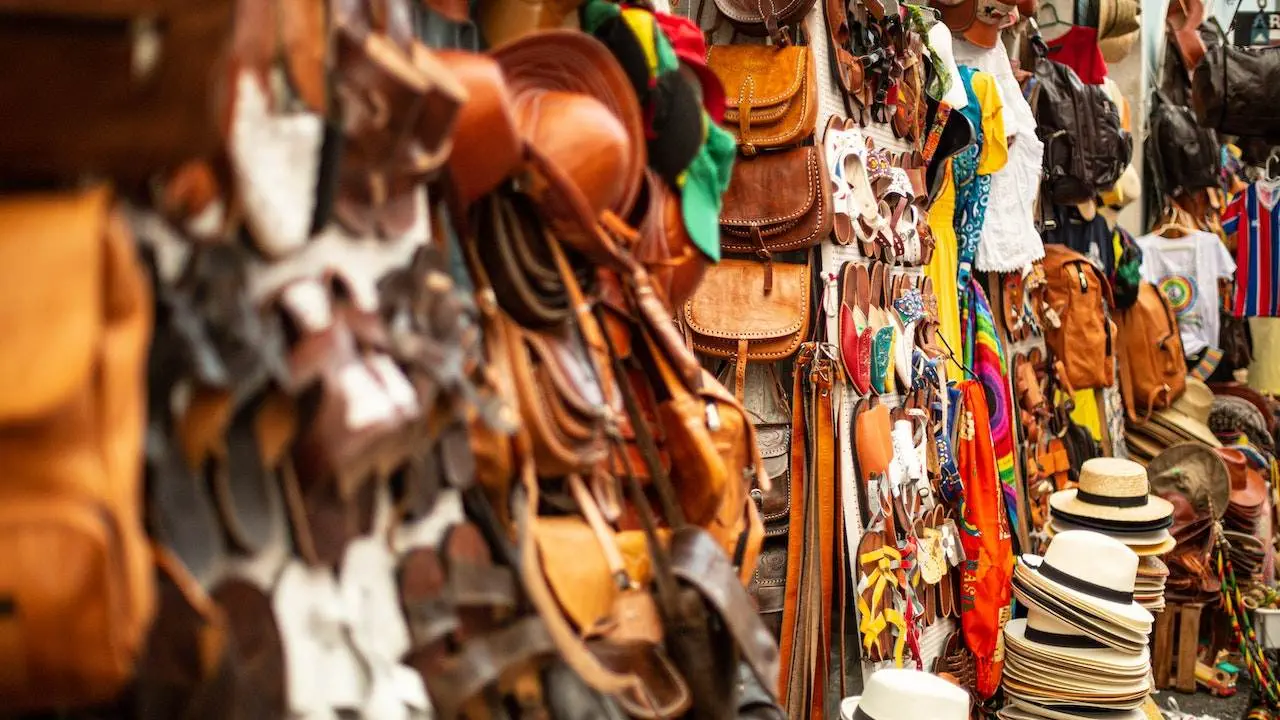 Where to buy from: Sami Amin Store located in Cairo is a perfect destination if you are in search of authentic and handmade leather bags and other leather products.
1.5. Perfumes/ Fragrances
Perfumes and fragrance oils have a deep-rooted history since the ancient civilization of Egypt. Fragnarnes are part of ancient culture. It has been used in religious places in the form of oud to personal hygienic products in the form of scented oils.
You can find ample small street shops selling perfume bottles, essential oils, incense sticks, oud and other similar products. Lotus and Jasmine constitute a major traditional part of Egyptian fragrance. If you have a budget you can surely buy luxurious scented oils from branded stores and the smell is worth investing in. Also what better gift than fragrances of Egypt to your dear ones?
Where to buy from: Some of the most popular stores are located in Cairo. You can try visiting the Perfume Store, Warda Perfumes, and Doksh Shop Original Perfumes.
1.6. Hookah Pots/ Shisha
Hookah Pots or Shisha can be seen very frequently in cafes and restaurants. Egyptians are very fond of tea and shisha. If can buy one for either yourself or your friends at a fair price. There are multiple stores selling shisha.
It comes in different sizes and colours which make them look attractive. Even if you don't smoke hookah you can still purchase it as it will make for a perfect showpiece. The only thing to bear in mind is you will have to carry it very carefully as it's made up of glass and it might break while travelling. So make sure to wrap it with the proper material.
Also, make sure that you purchase all the other accessories attached to the shisha. For instance the cleaning kit, pipes, filter, bowl and so on.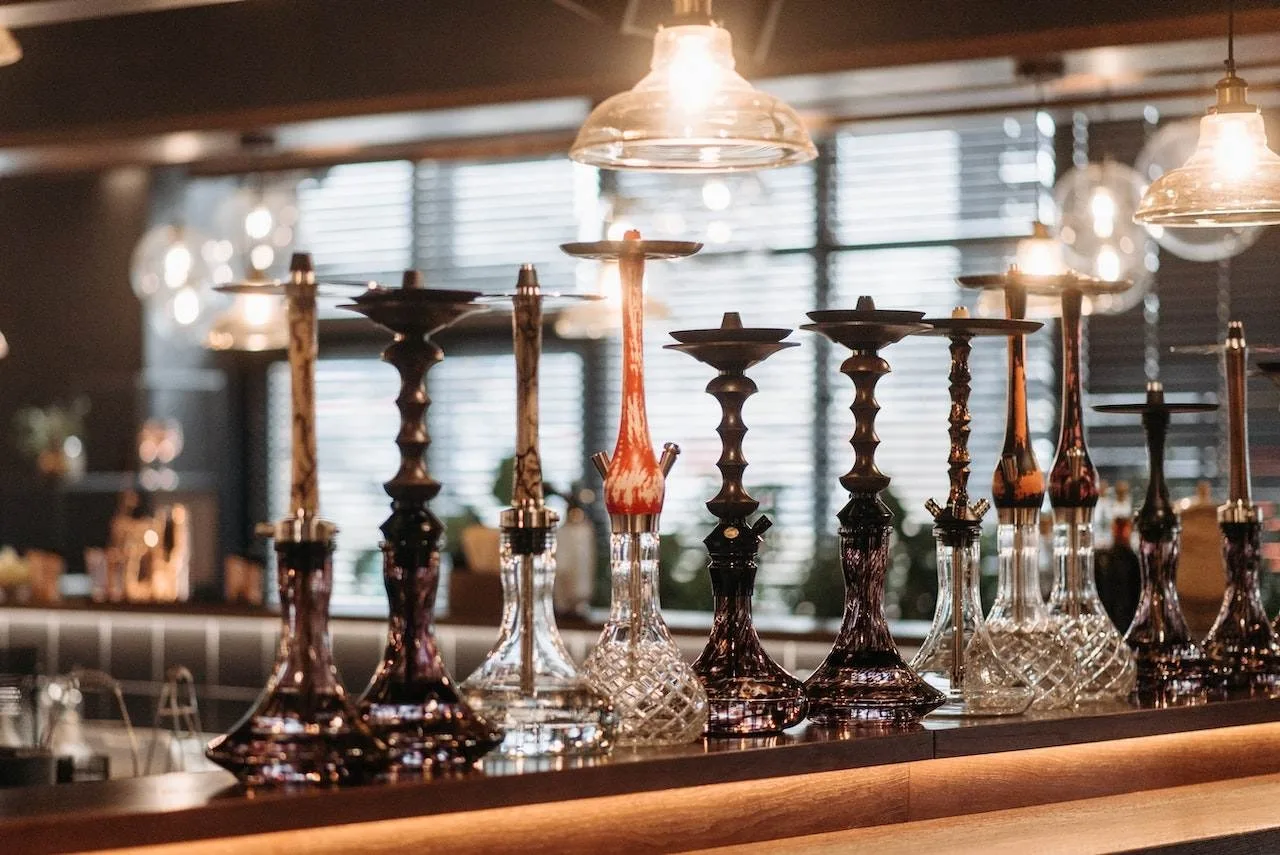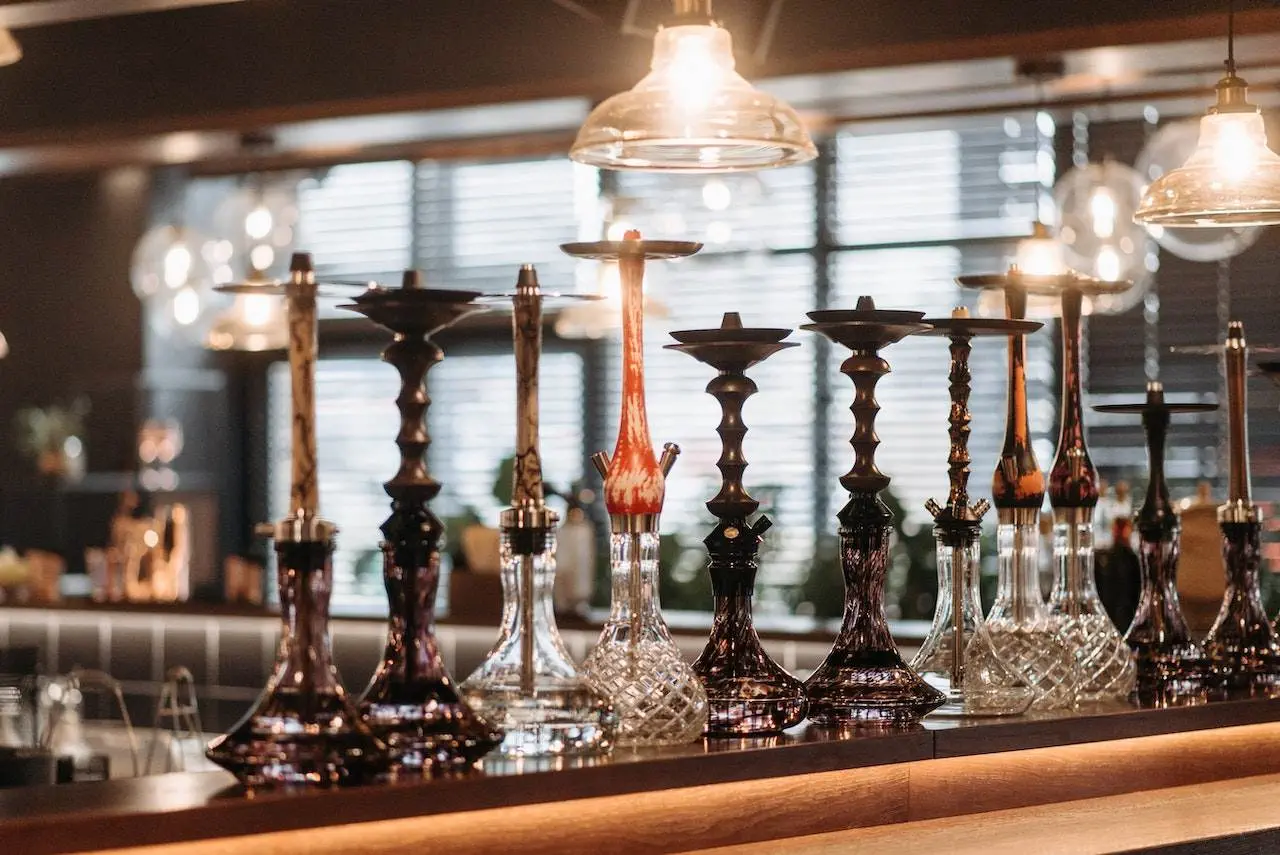 Where to buy from: The Old Market of Sharm El Sheikh and El Ekhlas Bazar have some great options for Shisha and its accessories.
1.7. Metal Products
Metal products have held a significant place since ancient Egypt. Egyptians termed iron the "metal of heaven" and mainly used it to crave tools and weapons.
They make utensils out of metal and ornaments lamps and chandeliers. Egyptians use metals like copper, brass, gold and silver in almost all the products they manufacture.
In Egypt, there is a tradition wherein the bride is required to take a few copper and brass utensils from their old home to a new one. From this instance, we can identify the importance of metal in Egypt. You can think of investing in some of these authentic metal products or it can also be used as gifting.
Where to buy from: Souq El-Gomaa (Friday's Market) and El-Azbakeya Wall are a few of the great flea markets wherein you can purchase great metallic antique products at reasonable prices. Also, Souk El Attarine in Upper Egypt has some reputed stores that sell attractive antique products.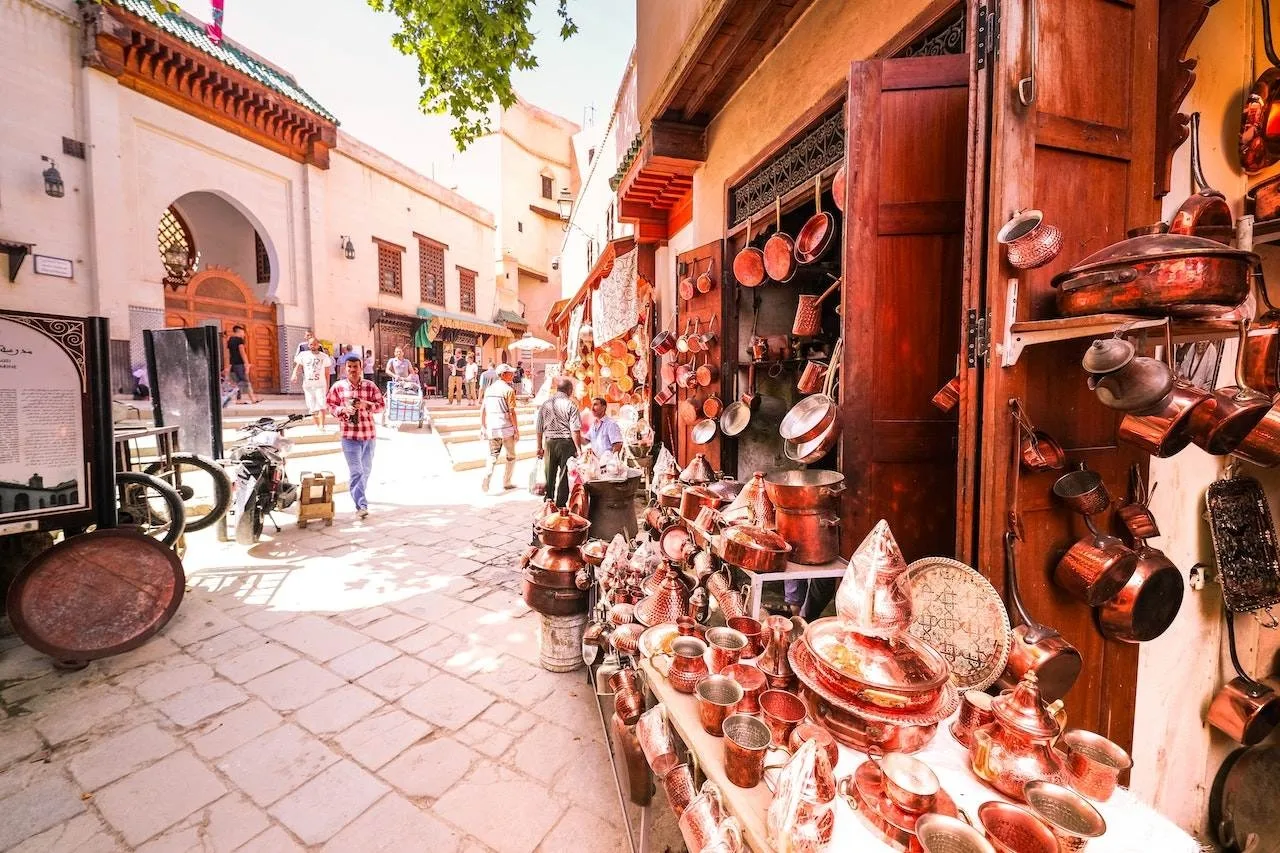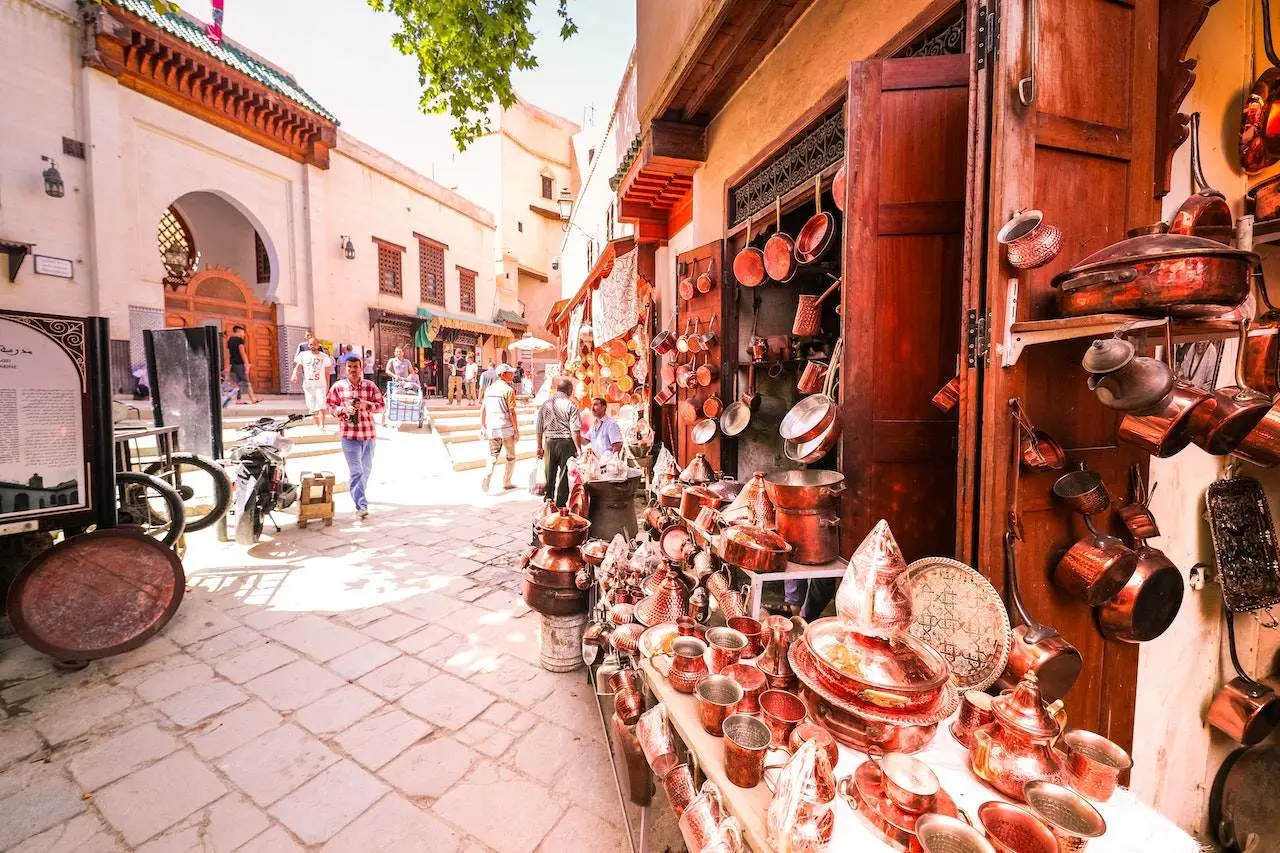 1.8. Kohl/ Surma
Kohl holds cultural significance in Egypt. It is a black powder having eye-soothing properties it in. Egyptians believe that it improves eyesight and gives a cooling effect to the eyes.
Kohl not only serves the purpose of enhancing beauty but also Egyptians ' belief that it wards off evil spirits.
Surmas a just like Kohl's but when applied there's a burning sensation in the eyes which lasts for a few seconds post it clears out the dirt from the eyes. You will find many kohls in shopping and selling perfume. Adittio it won't hurt your pocket as it comes at a reasonable price.
Where to buy from: Nefertari is a local brand with stores in several locations, including Cario, Nasr City, and City Center Almaza (for a complete list, visit their website). It has some best Natural Kohl in store for you. 
1.9. Carpets and Rugs
Egypt is at the top when referring to the carpet sector. Egypt is one of the countries that manufacture handmade carpets and rugs.
They have carpets in various fabrics like cotton and wool. Egypt specializes in carpets and rugs made up of camel wool. Additionally, they also make these carpets with environmentally friendly materials. You can find multiple options of rugs to choose from.
Kilims are also one of the most purchased products in Egypt. Kilims are flat tapestry-woven carpets that can be used as door mats, wall hangings and rugs.
These kilims, carpets and rugs are not only attractive but also durable and will last longer. This is one of the best buys you can purchase not only for yourself but for your dear ones as well.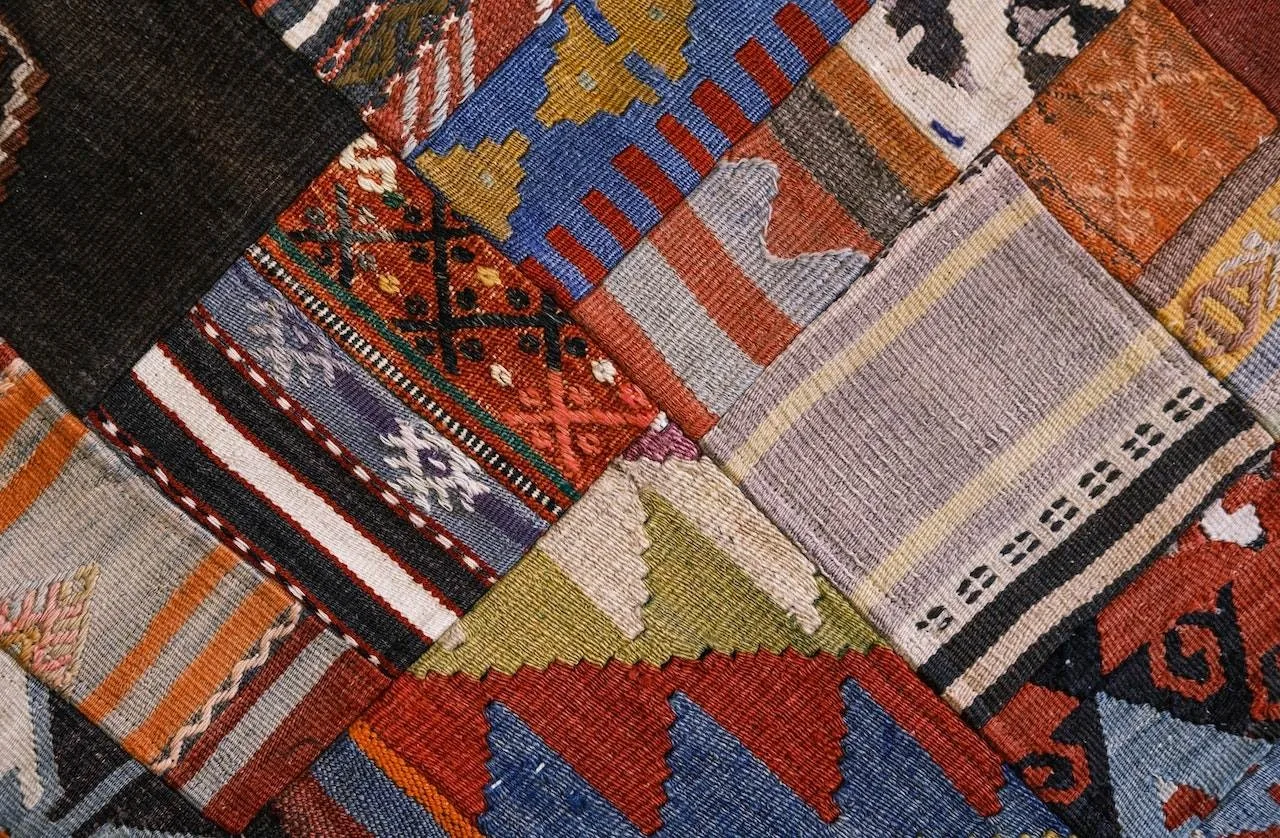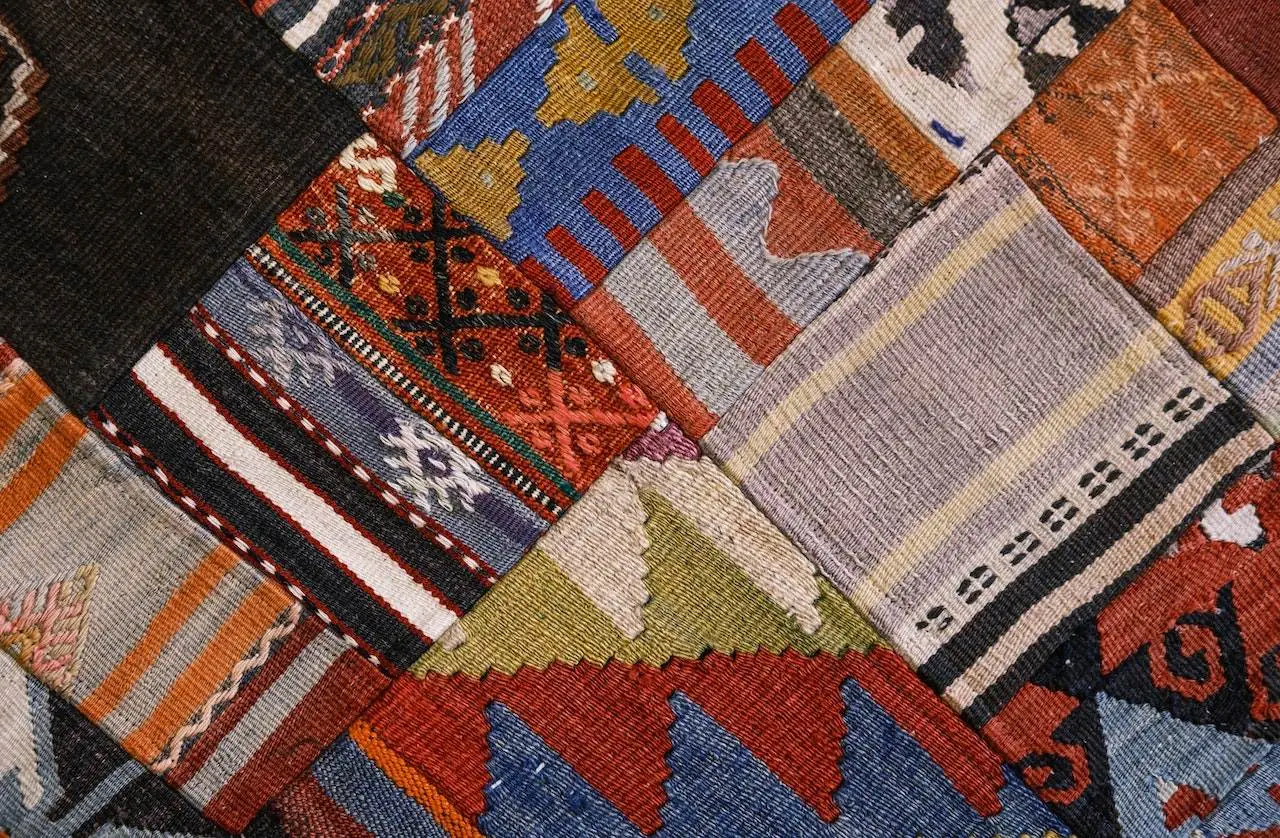 Where to buy from: El Kahhal in Heliopolis, Egyptian Handmade Kilim in Nasr City, and Carpetopia- Persian Carpet in New Cairo are amongst well-known places to shop for when it comes to high-quality rugs and carpets.
1.10. Handcrafted Jewelry
You can find contemporary ancient Egyptian jewellery made out of gold and silver in Egypt. Moreover, these handcrafted jewelry were worn in ancient times by kings as well. You can surely invest in some cartouche pendants that are craved out of gold and silver and are believed to bring good fortune to whoever owns one of these.
Their traditional jewellery is made out of other metals like brass and copper, which are unique and beautiful in themselves. You'll be amazed by the beautiful designs of necklaces, pendants, rings and other pieces of jewelry. Additionally, gold in Egypt is comparatively cheaper and many people visit Egypt for this reason.
Where to buy from: Bait El Ainy in Luxor market is a well-renowned place if you are looking for some high-quality jewellery.
1.11. Eatables
Egyptians have some of the most tasty mouth-watering Middle Eastern cuisine in store for you. Their traditional food items include Ful & Ta'mey, Mulukhiya, and Koshary which is a must-try when in Egypt. Below mentioned tables can be taken to your hometown:
1.11.1. Dessert
Basbosa which is a type of semolina cake is an ancient Egyptian dessert which is a must-try. Additionally, desserts like Umi Ali, Qatayef, Baklava, Kunafa, Fatir, and Khak are also popular amongst not only locals but also travellers. These can be travelled with and they will surely make a sweet gift for your dear ones.
1.11.2. Spices
Egyptian spices are deeply embedded in the ancient Egyptian civilization. The primary spice trading hub in the Middle East has been in Cairo for centuries. These spices are used in common houses as well as hotels to enhance the taste of dishes. Moreover, you can easily find these spices nicely packed in the bazaars and markets at a reasonable price.
Some of the authentic spices are turmeric, saffron, sesame, coriander, cumin, dried hibiscus flowers, and cardamom. This is something you should purchase to try to recreate the Egyptian dish in the comfort of your home.
Where to buy from travelling Luxor market has many shops and street vendors selling fresh spices at a reasonable price.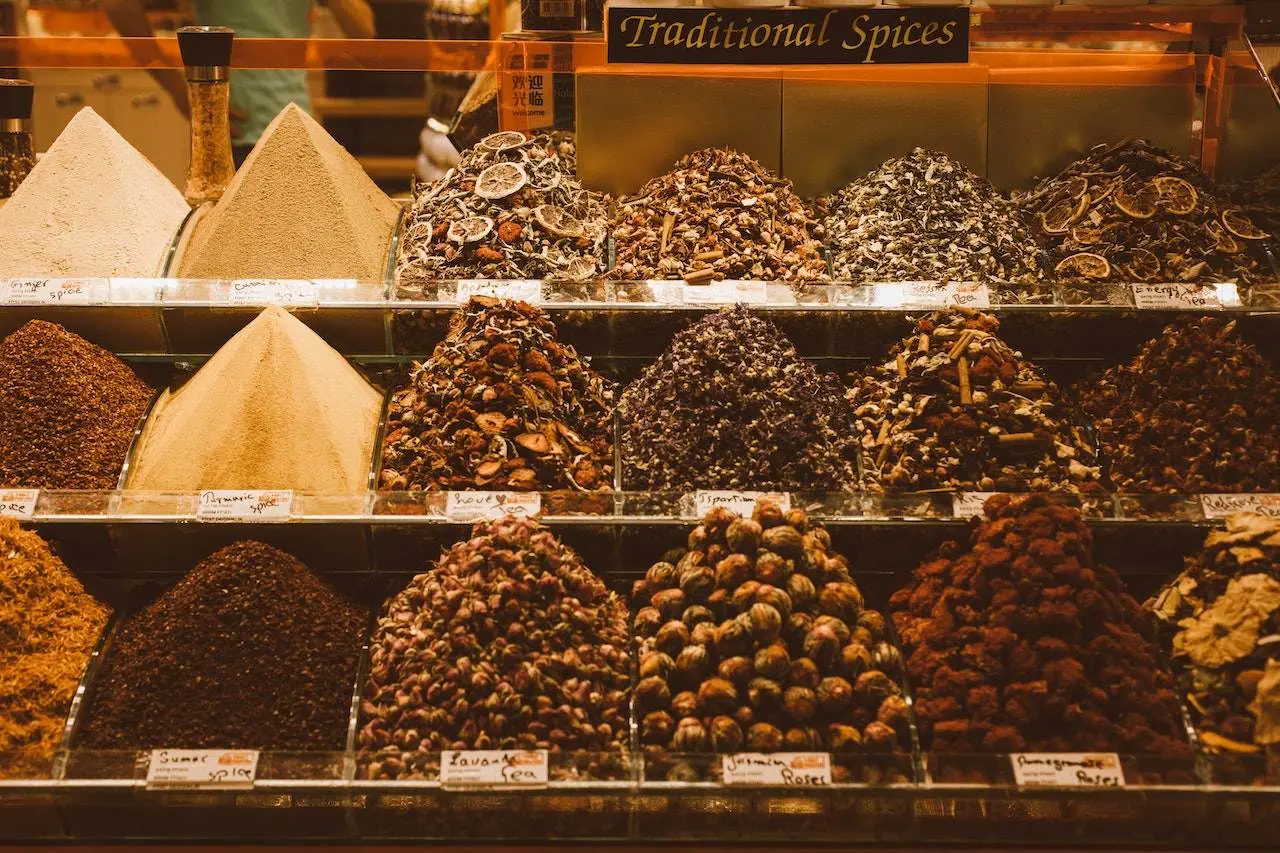 1.11.3. Dates
One of the countries that produces the maximum number of dates worldwide is Egypt. Additionally, you can find different types and sizes of dates here. It not only tastes good but is also a powerhouse of nutrients. You can also find stuffed dates which are filled with dry fruits like almonds and walnuts. Hence, this has to be on your shopping list.
1.12. Scarab Beetle Amulets
Scarab beetle amulets are categorized as ancient Egypt souvenirs. These scarabs were a symbol of rebirth. Many Egyptians wear scarab beetles as amulets to attract good luck. If you are a spiritual person interested in astrology you might want to own one of these amulets.
You will find these amulets in different materials, shapes, sizes, and colours. Along with this, you can also find beetle bracelets, necklaces, and other forms of jewelry which would be great options for gifting.
Where to buy from: Again these amulets are very common and be seen at any flea market.
1.13. Egyptian Cat Statue
Egyptian cat statues are also referred to as "Bastet Statue". Furthermore, Egyptians worshipped the goddess Bastet who would manifest as a person with a Feline head or cat. Also, ancient Egyptians believed that cats represented quantities like divinity, wealth, health, protection, good fortune and so on.
These cat statutes can also be seen at many ancient Egyptian temples as they depict Egyptian gods.
Following this belief today you can find Egyptian cat statues in almost every souvenir shop in the flea market. Also, they are found in every other house as they appear to be a good showpiece alongside having spiritual significance.
The material used to build the statue determines the price of it. You can find mini versions of it in flea markets as well.
2. Famous Places for Shopping in Egypt
Before you decide what to buy in Egypt? It's important to find out the marketplaces from where you shop.
There are many Egyptian markets wherein you can engage in shopping but Cairo, the capital of Egypt tops the list. Also, this place has it all right from copperware and brassware to various types of scents.
Furthermore, Khan el-Khalili is one of the most renowned and visited flea markets situated in Cairo. If in Egypt one must visit this place, you are surely to get value for your money here.
Other flea markets or bazaars that you can find in Egypt are Aswan Market, Old Market, Luxor Market, Lotus Bazar, and so on. Furthermore, if you are in search of authentic Egypt souvenirs you can visit the Egyptian museum.
These flea markets are great places to visit with your family. The whole atmosphere is lively and vibrant and along with shopping, you can also enjoy authentic Egyptian delicacies.
2.1. Some Other Popular Places to Shop at:
Egypt Craft Center
Souk Al Fustat
Souk-Al-Gamaal
Old Market
Sharia Khayamiya
Suuq El Ataba
Han El Halili
Sharia El Souk
Tent Market
Cairo Festival City Mall
Khan Msr Toulon
Nomad
Siwa Souk
3. Local Brands
Below listed are a few local brands that you must try when in Egypt.
3.1. Clothing
Tala, Myne, Mamzi, The Sahara Collections, and FUFA are some of the local clothing brands that will provide you with enormous options, and styles to choose from.
3.2. Fragrance
If you are looking for authentic Egyptian fragrances in the form of soaps or oils you must try Royal Perfumes and oils. They are made with natural ingredients and free from alcohol.
3.3. Jewellery
Alhedia Jewelry, El Kahky Jewelry, Ammanii Jewelry, Azza Fahmy Jewelry, and Beit Ghyal are amongst well-renowned local as well as international Egyptian jewellery brands that you must visit.
3.4. Eatables
Groppi, Simonds, Trianon, Tseppas, El Malky, Delices, Mandarine Koueider, and Fluckiger are some of the top dessert shops and cafes that are over 5 decades old and quite famous. Hence, you must visit one of these to taste the authentic Egyptian sweets.
3.5. Makeup
Caroline Beauty, Base Beauty, Noon, Essentials, and Beauty by Heidy are among the top beauty brands dealing in all-natural beauty products. These local brands shouldn't be left unexplored as they have a wide range of skincare essentials.
4. Tips to Remember
4.1. Bargaining
Always remember the seller in these fea markets sells according to the customer and not the product. Different customers are offered different prices depending on customers budgets.
Locals are offered products at cheaper rates whereas tourists are charged 10 times more. So also always remember to bargain. If you feel the seller is reluctant to move to another shop. Multiple stores are dealing in identical products.
4.2. Bring Proper Packaging Material
If you are planning to get products made up of glass, ceramics or other sensitive material then you must carry proper packaging material to avoid breakage.
4.3. Bring your Container
If you are planning to carry desserts to your home town remember to bring Tupperware or any hard-based containers so that the dessert can be carried safely. Though the desserts are already packed they are not done in a travel-friendly manner. Especially at airports where luggage is thrown randomly.
4.4. Stay Away from Scams
It's a generic problem with tourists all over. There will be times when a salesperson is trying hard to sell you something, you must tackle it with smartness and leave the shop to avoid getting scammed.
Bottom Line
Going for a tour or vacation to a new destination is always exciting as you get to know about the culture and ancient civilization of that place but what's even more exciting is shopping. Hope this article throws some light as to what to buy in Egypt.
Egypt is surely to surprise you with ample sovereigns, gifting items, and products in general for self-consumption.
As an Amazon Associate, Icy Canada earns from qualifying purchases.
[amazon_auto_links id="81298"]
The Icy Canada team strives to create content that matters. It's why our content is written by travel writers, authority experts, well-known authors, and niche experts. Our content is also periodically reviewed by expert authors for accuracy and trustworthiness.
As an Amazon Associate, Icy Canada earns from qualifying purchases. [amazon_auto_links id="81298"]