You love roaming around the world and the next trip you are planning is to a vibrant and diverse country Vietnam? As you'll know when we go visit a place making memories should be the top tier priority for us. How do we do it? By clicking some pictures and buying some cultural things of that place right? As you are planning to go to Vietnam you might be thinking about what to buy in Vietnam that gives you a glimpse of the moments you have spent there whenever you see it.
Visiting Vietnam goes beyond the breathtaking landscape and tantalizing cuisine. Vietnam is just different in terms of shopping. There are so many items that will surely catch your eyes and win your heart. The quintessential Vietnamese souvenirs that you can bring to your home will not only remind you of your time but also give a Vietnam touch to your home.
When we are talking about shopping in Vietnam, it is impossible for us to not mention the legendary street markets this place has. These vibrant places are more than just some shopping destinations. They give you a cultural experience and introduce the heart and the soul of the Vietnamese way of life. So let's just get started and put a period to your question about what to buy in Vietnam.
1. What to Buy in Vietnam
Each item you will see in souvenir shops in Vietnam will tell you a story about the country's history and culture. If you buy any of them and bring them to your home, it will always remind you of the moments you have spent in this vibrant country.
Whether you are a dedicated shopaholic or just looking for some new mementos to cherish, Vietnam has everything for everyone. From the iconic conical hats which are famously known as "non la" to the delicate art of "ao dai" tailoring, the possibilities for shopping are endless.
We are going to explore 26 items you can buy in Vietnam and bring a piece of the Country's culture and history.
2. 26 Best Items of Vietnam You Can Bring Back to Your Home
2.1. Vietnamese Coffee Grounds
Are you someone who loves to drink coffee? Then Vietnam is a paradise for you. You will not want to miss the opportunity to bring some authentic Vietnamese coffee grounds to your home. These rich and aromatic coffee grounds will put a period to your what to buy in Vietnam.
These coffee grounds reflect the vibrant coffee culture of the country. You will find these coffee grounds in local markets or souvenir shops and even Specialized coffee stores in the streets of Vietnam.
Trung Nguyen is a well-known brand of coffee that offers you a variety of coffee blends giving a glimpse of Vietnamese culture. So whenever you visit Vietnam, don't forget to grab a few packs of these to enjoy a piece of Vietnam's coffee culture at your home.
2.2. Conical Hats
Do you want to bring traditional Vietnamese attire to your home? Conical hats are a must-buy souvenir for you. You can find these conical hats in the local markets of Vietnam. These hats represent Vietnamese culture in addition to shielding you from the oppressive heat of the sun.
These hats are often known as "non la". You can pick from a variety of designs that are offered on the market. Also, they are handmade with care. They will give a unique and stylish look and will give you a reminder of your Vietnam trip if you wear them in your city.
They are available in a variety of hues and sizes to suit your preferences and needs. Overall, this is the ideal present for you to bring back to your friends and family.
2.3. Vietnamese Silk
Known for its exceptional quality and beauty — Vietnamese silk. When you are wondering what to buy in Vietnam, look no further than getting your hands on some exquisite silk products.
Whether you want to buy clothing, scarves, or even home decor items, this silk will give you a reflection on the country's rich heritage and culture. If you are interested in buying this silk you can look for it in the Vietnamese silk village like Van Phuc.
This is the place where you can also witness the intricate weaving process of making this silk. This silk's silky texture and brilliant hues are evidence of the regional workmanship and culture.
2.4. Coconut Candy
Are you someone who just can't control them when they see something sweet? Vietnam sweet treat to offer you — coconut candy. Where to find them? Look for the local markets, souvenir shops, and night markets of Vietnam.
This chewy and flavorful candy is a popular Vietnamese snack to give you a ride to Vietnamese culture. This coconut candy has the essence of Vietnamese cuisine and is made with locally sourced coconuts.
A combination of coconut milk and sugar will offer you a taste that will make your trip even better. Also, they come in beautifully designed packages, making them a better option to bring home for the children of your home and friends.
2.5. Fish Sauce
Fish Sauce is another thing that you just can't miss when you are on a trip to Vietnam. It is unique and flavorful and the taste it gives to your mouth you might not get from any other fish sauce. It is a staple in Vietnamese cuisine that can add an extra oomph to your dishes and meals.
You'll find bottles of this fish sauce neatly lined up in markets and souvenir shops across the country. So if you are roaming around Vietnam and want to bring a taste of this vibrant country to your home, fish sauce is the answer for you.
The best and most interestingly delicious part is that it is just not for your dipping – it can be used in your homemade dishes too and will elevate its flavour.
Vietnamese fish sauce is a true representation of their culinary culture and a fantastic addition to your kitchen.
2.6. Handicrafts from Local Markets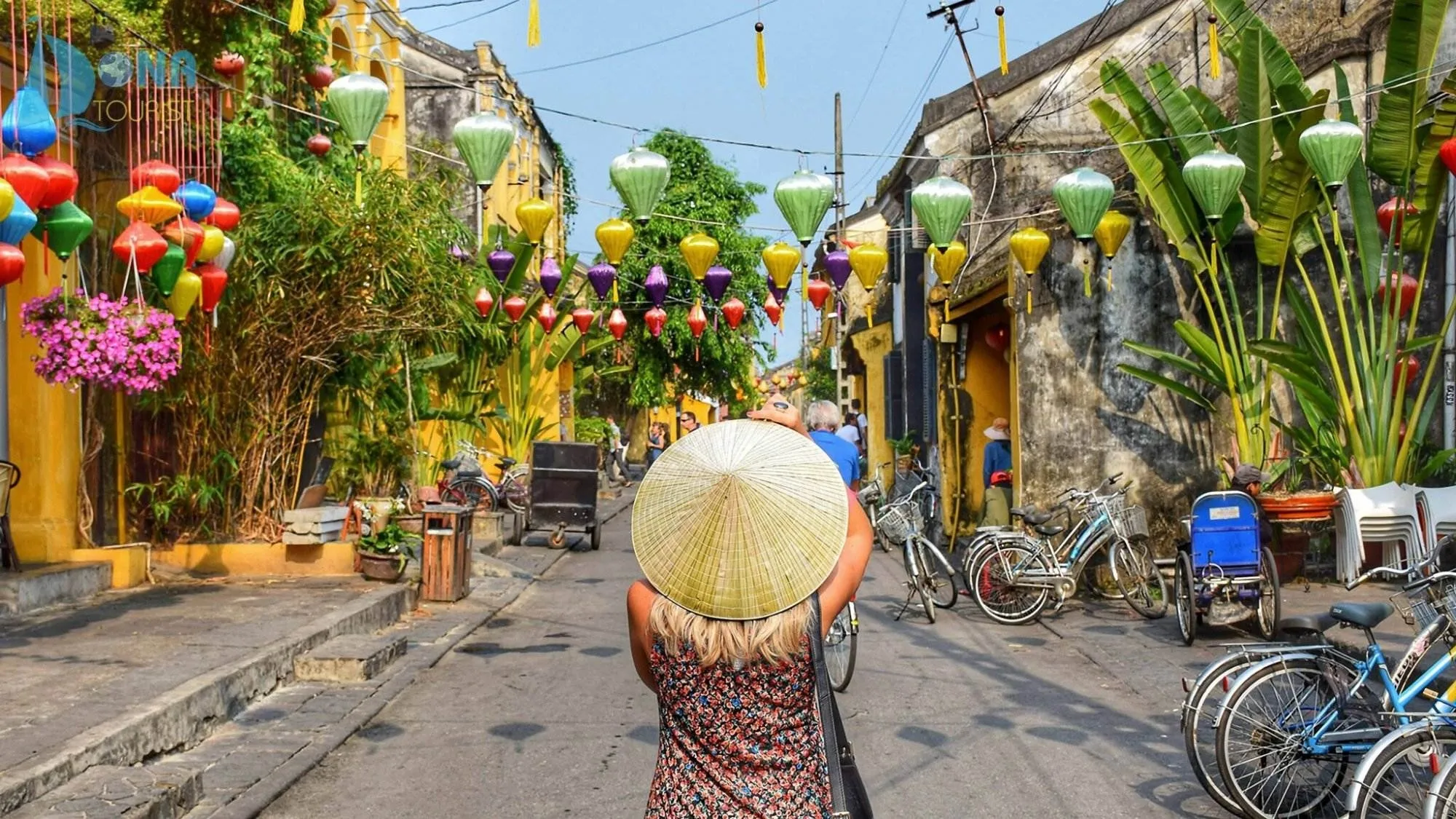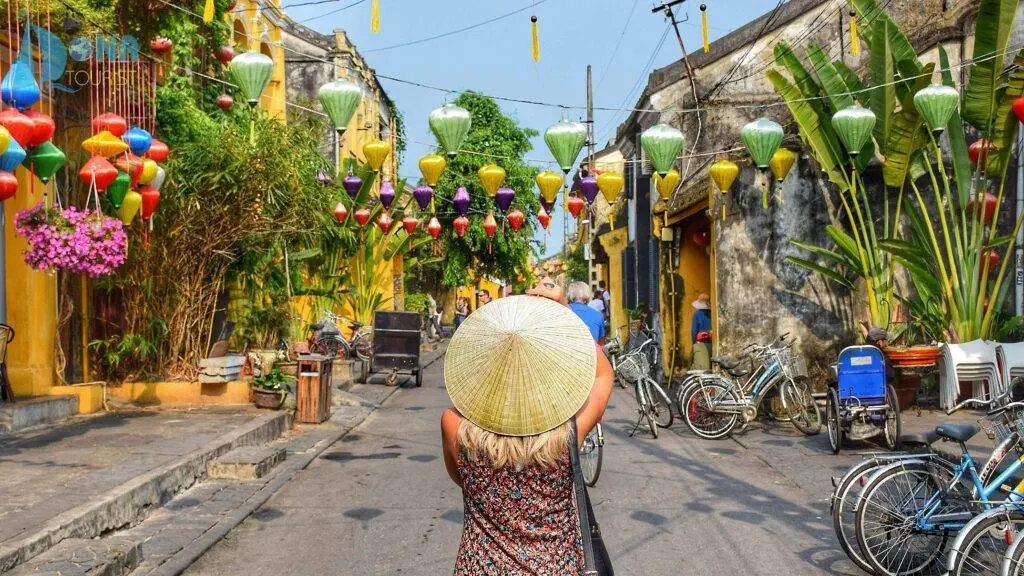 Do you love to decorate your home with handicrafts? As we all know now, exploring local markets in Vietnam is a must to do on your Vietnam trip. These markets have tons of things that fulfill the wishes of everybody who visits this country.
As you are in love with handicrafts, this place also has many handmade crafts that you can bring to your home. If you are thinking that they will be expensive and out of your budget, then let me tell you that you are wrong.
These traditional villages have everything from embroidery art to pottery, and you can find all of this at a very reasonable price. This will be a unique choice for you if you buy them.
Additionally, if you purchase these handicrafts directly supports local artisans and keeps the traditional crafts alive. Also, the profit will go directly to the artisans.
2.7. Traditional Ao Dai Costumes
Visiting Vietnam and not buying traditional ao dai costumes? How can anyone do that? These are elegant and flowing outfits that are embodiments of Vietnamese culture and fashion.
It will make you feel as though you belong here when you wear it. This feeling is just something else in itself. Like everything, you can find these costumes in local markets, souvenir shops, and also in dedicated ao dai boutiques.
They are available in a wide variety and are a choice for everyone. Each variety reflects the charm of Vietnam's rich cultural heritage.
Whether you are enjoying the streets of Ho Chi Minh City or Exploring the Silk Village which we talked about earlier, you will discover these beautiful costumes that truly capture the essence of Vietnamese style. These costumes are a must-buy when you visit Vietnam.
2.8. Phin Coffee Filters
Another Jackpot for coffee lovers is phin coffee filters. These coffee filters are unique and essential to buy on your Vietnam trip. These phin coffee filters are famous because of their unique preparation method, making them different from other coffee filters.
As other items, these can be found on street stalls in Vietnam and in souvenir shops. If you buy a Phin filter, you can make coffee at your home and recreate the rich and aromatic Vietnamese coffee experience.
So coffee lovers, are you making a promise to buy these coffee filters and make your coffee even more energetic? If yes, then just wait till your flight to Vietnam and grab these high-quality phin coffee filters.
2.9. Local Arts and Painting
Saying hello to all the art lovers! On your Vietnam trip immerse yourself in the vibrant local art scene by purchasing some interesting paintings from this vibrant country.
From the big cities like Ho Chi Minh to the smaller towns you will visit in Vietnam, you will find these art galleries showcasing the talent of Vietnamese artists. Talking about talent, when we are talking about Vietnam we should also talk about the talent of the artists this culturally rich country has.
These artists often make paintings depicting scenes of Vietnamese life, landscapes, and traditions.
Buying these paintings from these talented artists is a wonderful way to bring Vietnam's local culture into your home and appreciate their art.
2.10. Phu Quoc Island Specialities
Visiting Phu Quoc Island and exploring its special items on your Vietnam trip. This island offers many unique Specialties that you can buy and have a vibe of Vietnamese culture back to your home.
If you have researched Vietnam you will know that their snake wine is a famous item of this country. Along with fish sauce and coconut candy, you will find this snake wine on this island.
So if you are a wine lover, this country has a special snake wine to offer you. This is an item that makes a fantastic souvenir and gift that encapsulates the flavours and essence of Phu Quoc Island, a vibrant place in this amazing country.
2.11. Embroidery Art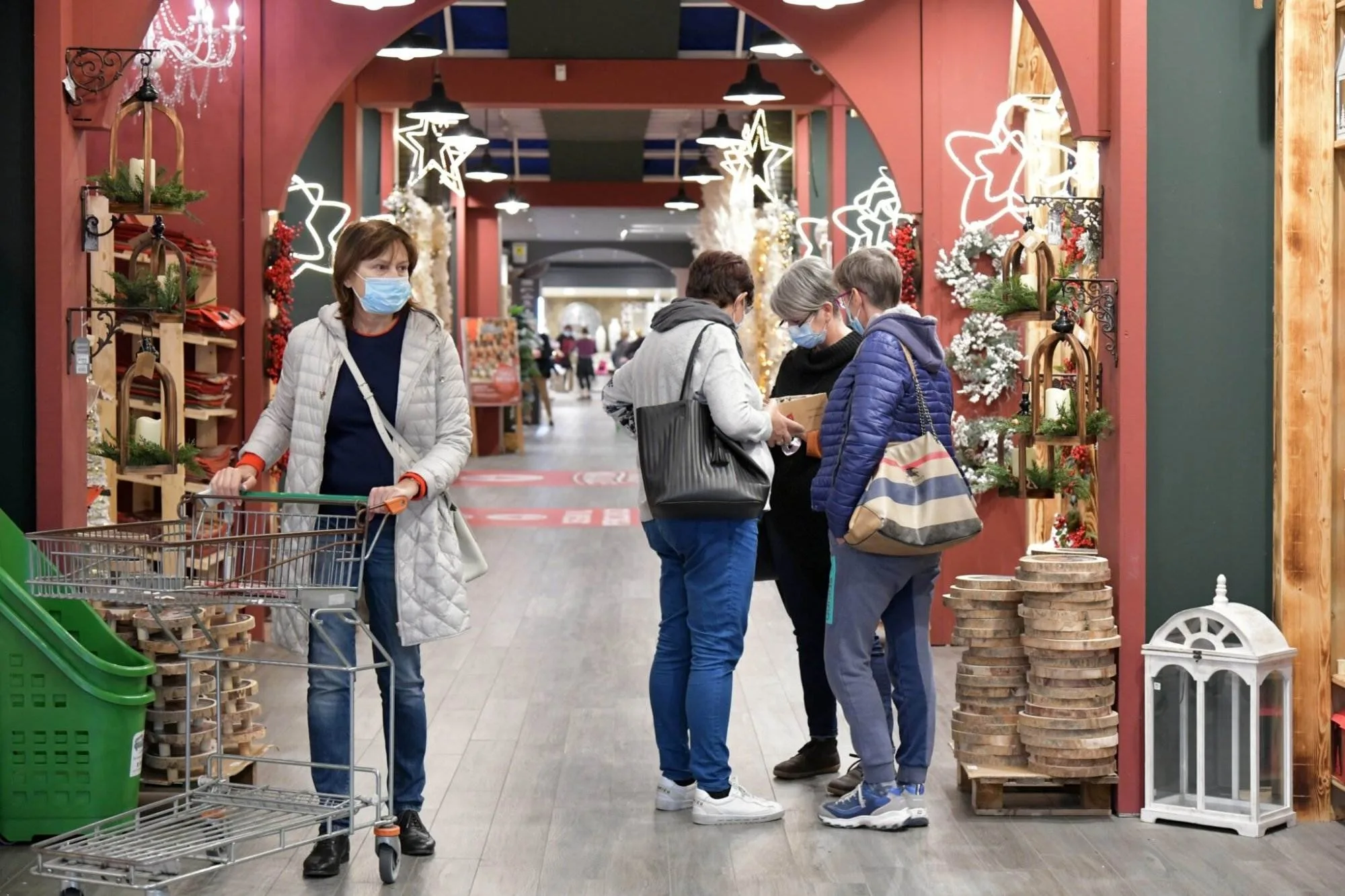 When you are pondering what to buy in Vietnam, why don't you consider exploring their rich culture through their intricate art of embroidery? These masterpieces made in Vietnam not only beautifully reflect local traditions but also make for wonderful souvenirs that capture the essence of the country.
What is best other than buying a piece of the place's culture when you visit a place? And when you are visiting a place like Vietnam it is essential to bring a piece of their cultural art.
Doesn't matter if you are meandering through bustling local markets or charming souvenir shops in Vietnam, you will see a lot of stunning embroidery art pieces.
These creations vividly depict Vietnamese history and lifestyle. They showcase the craftsmanship and dedication local artists have in Vietnam.
Adding a piece of embroidery art to your collection is like owning a visual slice of Vietnam's vibrant heritage.
2.12. Propaganda Posters
In your search for unique souvenirs while on a trip to Vietnam, make sure you keep an eye out for propaganda posters when you are making memories on the streets.
These intriguing pieces take you into the country's past. Not only that, they serve as intriguing decorative items for your home space. As you explore places like Ben Thanh Market or pursue local art galleries, you will simply catch these posters.
These propaganda posters will provide you with a fascinating visual narrative of Vietnam's social-political journey and are sure to spark conversations.
Once you have propaganda posters it is like asking to possess a tangible piece of Southeast Asia's history. If you go to Vietnam, you must purchase it.
2.13. Jewelry Boxes
Do you want to impress your wife, mother, or sister? These elegant and practical jewelry boxes are the best choice for that.
When you are pondering what to buy in Vietnam that you can give as a gift to the women at home.
These jewelry boxes can end your search in a moment. These are the finely crafted boxes that can be found in various local markets, bustling souvenir shops, and even in art galleries.
Not just as gifts, these boxes are ideal keepsakes for your treasures if you are a woman. The attention to detail and artistic flair that Vietnamese artisans infuse into these boxes is evident in their intricate designs.
Once you have one of these jewelry boxes you will have an item that is acquired embracing a piece of Vietnam's artistry and craftsmanship.
2.14. Woven Bracelets
Woven Bracelets — These bracelets can grab your attention in just a moment. If you are thinking these bracelets are just mere accessories, you are mistaken. They encapsulate the essence of Vietnamese creativity and culture.
If you love to wear accessories in your hands these bracelets are perfect options for you. The intricate craftsmanship that goes into weaving each bracelet and how they reflect the meticulous nature of the people and the people and the country's rich heritage.
Once you see these bracelets in any type of shop, you will encounter an array of these beauties.
Each of the bracelets you see will tell you its own story through colour and design.
If you bring a woven bracelet, it is not just a purchase. It is connected to Vietnam's artistic spirit, a wearable reminder of your trip to Vietnam.
2.15. Traditional Pottery
Among the thousands of choices that you have in your Vietnam shopping list, traditional Pottery should be on top of it.
These pieces of art are often handcrafted with proper care and adorned with interesting and intricate patterns.
The weight of history and cultural significance is carried by them. Whether it is a beautifully glazed vase or a charming pottery item that you are buying, each piece will showcase the dedication of Vietnamese artisans to preserving their craft.
These Vietnamese pottery pieces of traditional Pottery is Marriage of tradition and creativity firsthand.
Having a piece of this traditional Pottery is not just about having an object in your hand, it is a tangible symbol of Vietnam's artistic heritage you are wearing.
2.16. Elephant Print Pants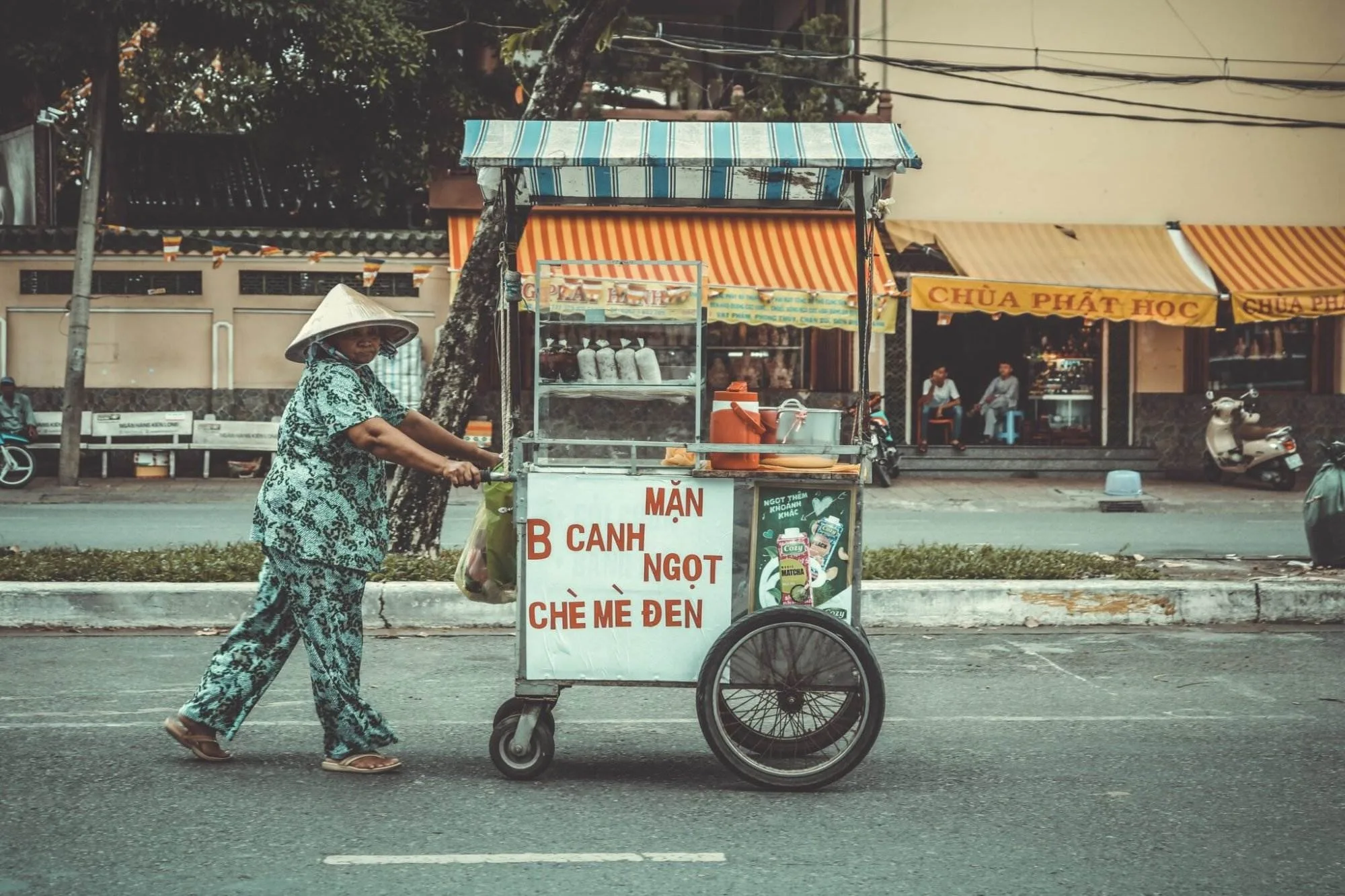 Are you someone who has tons of clothes at home still just in search of new clothes that give you a unique style? Then these elephant-printed pants are only for you. Even if you are not a cloth enthusiast these pants will catch your eye.
These pants let you bring a touch of playfulness and nature into your wardrobe with their interesting elephant print.
A garment that is more than just a garment, reflecting the country's joyful spirit and reverence for wildlife.
As you explore the boutique Markets in Vietnam, you will find these elephant print pants hanging around in every shop.
They come in a range of styles that blend comfort and fashion just effortlessly.
When you walk on the streets of Vietnam wearing these pants people will get a good vibe from you. It can surely put a period on what to buy in Vietnam.
2.17. Vietnamese Violin
For the people who always seek more unique keepsakes, the Vietnamese Violin has to offer you a remarkable blend of history and music. These traditional instruments of Vietnam resonate with the melodies of the past time of Vietnam.
They carry the soul of Vietnam's music culture and heritage. You can visit the cultural institutions and music stores while you are in Vietnam. You will come across and explore these instruments that embody the country's commitment to preserving its artistic legacy.
These Vietnamese Violin fills the gap between the past and present of Vietnam by making a bridge through their music. If you are someone who is just in love with traditional music or any genre of music, buying a violin from this country will put a period to your what to buy in Vietnam.
2.18. Pop-up Greeting Cards
When you are on an adventurous trip in Vietnam, you are not just collecting memories, you are also bringing back a piece of the country's heart and soul. One of the best and most delightful ways you can capture these moments of essence is through pop-up greeting cards.
You are mistaken if you believe that these are just some standard playing cards. They are a little window into the culture and soul of Vietnam.
These cards are fold flats but when you open them they reveal intricate scenes of Vietnamese culture, from the bustling market to serene landscapes.
Finding these gems is not that difficult as you can find them in every local market and souvenir shop. These pop-up greeting cards can be one of the best gifts you can bring back to your home for your loved ones.
2.19. Vietnamese Cuisine Ingredients
Vietnamese cuisine — a symphony of flavours that can dance on your tastebuds once you try them. But what if we tell you that you can recreate these delicious dishes back in your home? Well my friend, you can!
As you are going to explore the markets of Vietnam during your trip to this amazing place, you will discover a whole world of Vietnamese ingredients just waiting for you.
From aromatic spices like lemongrass and star anise, these ingredients can add a special "umami" kick to your dishes.
You can pack your bags with these culinary treasures and give your dishes a Vietnamese taste. It is like you are bringing a piece of Vietnamese food culture right into your kitchen.
2.20. Vietnamese Culture Books
As we said earlier, this place has everything for everyone. When talking about what to buy in Vietnam, how can we forget book enthusiasts? This place has so many cultural books that a book enthusiast will love.
These books offer you a journey to the country's rich history. Calling them books is not enough, they are like a time machine transporting you into the past time of the culture.
Once you will read these books you will find that they are tales of ancient dynasties, modern struggles, and the vibrant tradition that weaves the fabric of Vietnamese life.
Whether you are wandering the streets of Ho Chi Minh City cozied up in a cafe, these books are the perfect companion on your Vietnamese adventure. So if you are a book lover buy these culture books on your Vietnam trip and bring back the whole history of Vietnam.
2.21. Handmade Leather Shoes
Hello, shoes lover, Allow me to introduce you to handmade leather shoes in Vietnam. I know this time is the time of sneakers or we can call this a sneaker era. But the vibe and style of the leather shoes are something that you just can't deny.
Talking about Vietnamese leather shoes are not just run-of-the-mill footwear, they are a blend of artistry and comfort. These are not crafted by a normal person, skilled artisans use their skills to make them.
Each pair of these shoes is a product of painstaking attention to detail and fine craftsmanship. These shoes offer not just classic designs to trendy for today's generation. You'll be able to choose a pair of shoes that fit your personality.
2.22. Coconut-Based Products
For those who love coconut, this place has some great coconut-based products for you. Whether you want to drink coconut water or use its products for your skincare, this country has everything to fulfill your needs.
While walking through the streets of Vietnam, you will find an array of coconut treasures. There are jars of fragrant coconut oil available in the market that can nourish your skin.
Also, delectable coconut candies can tantalize your taste buds, and even coconut-based home goods can infuse your living space giving it a touch of Vietnam. Therefore, if you enjoy coconut and its products, put these things on your shopping list for Vietnam.
2.23. Local Street Food Items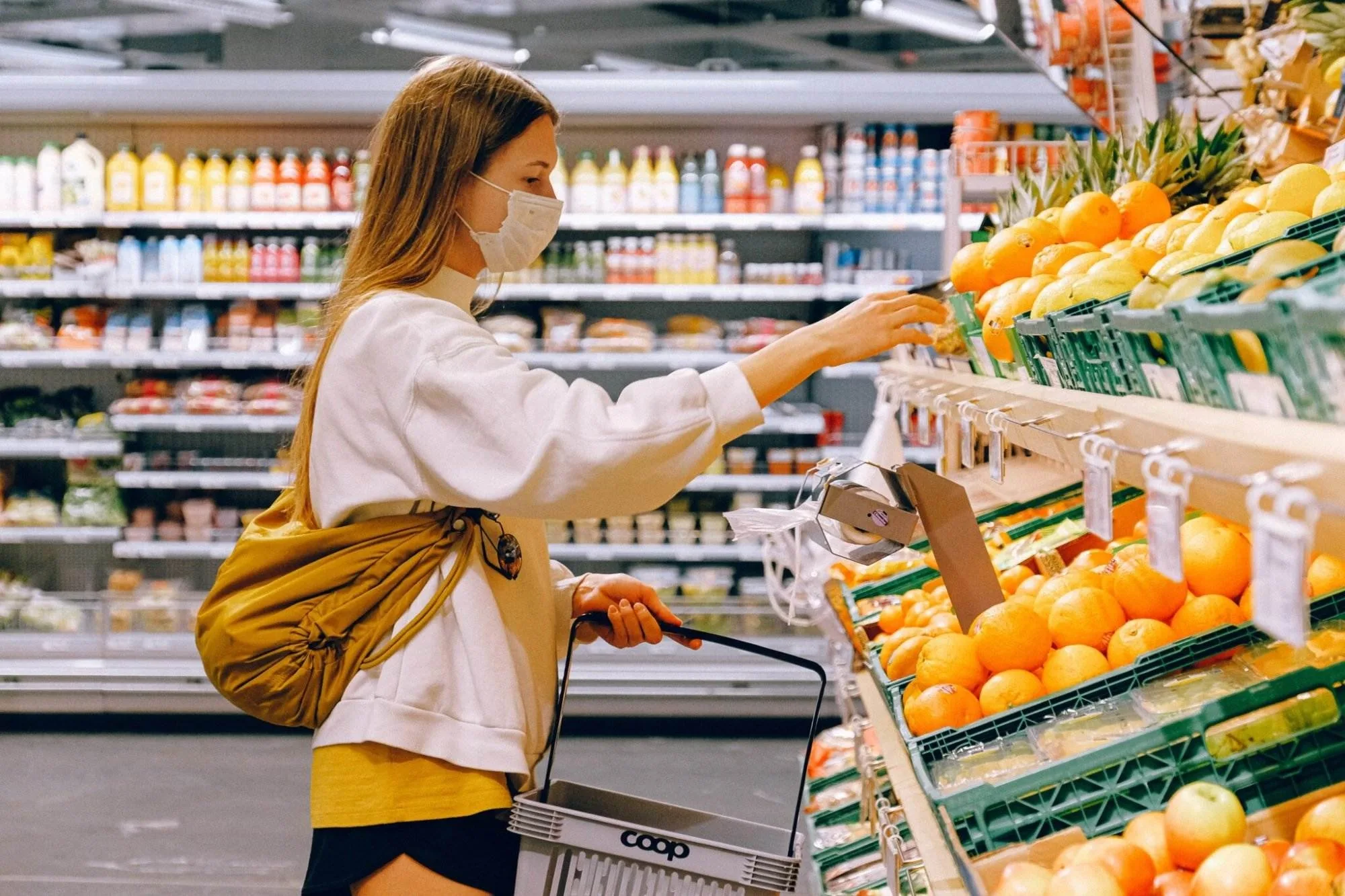 Hello foodie lovers! While in Vietnam, you can miss your flight coming back to your home but never miss the incredible flavours of local Street food. Just don't forget to try these street foods or bring some back to your home.
I know a food lover never misses the food of the place they visit, so you will also not miss the food of this vibrant city.
Seek out packaged versions of your favourite street snacks. These packaged goodies are like edible postcards that let you relive your culinary adventures in Vietnam.
If your friends are asking for you to bring something for them from your Vietnam trip, these local streets are the best option to give them. It is like you are giving the moments you shared in Vietnam.
2.24. Bamboo Products from Traditional Villages
Those who love to decorate their house will know bamboo products are something that can give your home a beautiful touch.
And Vietnam has a whole world of bamboo products that are so amazing and will just make your home a more beautiful place to live.
You can buy these products from traditional villages like Hanoi. As you'll encounter these handcrafted bamboo items they will catch your eyes.
From elegantly woven baskets to intricately designed home decor, each piece of these wooden items tells a story about old-age traditions that have passed down through generations. So bring one of these items and increase the beauty of your house.
2.25. Rice Wine
No exploration of what to buy in Vietnam would be completed without indulging in the country's flavorful rice wine. As you will spend some time in the vibrant night market you will discover an array of rice wine options that will showcase the diverse tastes of Vietnam.
Each bottle of these rice wines will not only have a tantalizing flavour of various fruits, herbs, or even snake venom but also be a piece of the country's social and culinary history. If you and your friends are wine lovers then trying this rice wine becomes essential for you.
2.26. Local Fruits
There are many people who just want to eat something healthy no matter where they are. That doesn't mean that Vietnam has nothing to offer them. Vietnamese local fruits are the best option for you if you are one of them.
From the bustling streets of Ho Chi Minh City to the picturesque landscapes of Nha Trang, you will see stalls adorned with a rainbow of exotic fruits. These fruits, bursting with flavors and colors, reflect the tropical colorful essence of Vietnam's climate.
The tangy sweetness of mangosteen, the vibrant hue of dragon fruit, and the peculiar appearance of rambutan are just a few examples of tropical treats that await you in Vietnam.
Having a taste of these while visiting this vibrant place and bringing back some to your home is a good choice during your trip to Vietnam.
Take Away
In conclusion, a trip to Vietnam will not only be an overwhelming experience but will also offer you an array of delightful treasures. From bustling markets and souvenir shops in cities like Ho Chi Minh and Hanoi to tranquil villages like Van Phuc Silk Village, you will find a blend of Vietnamese culture and history.
During your trip to Vietnam, never miss a chance to bring back some unique souvenirs, such as conical hats and Vietnamese silk, which will be great gifts for your friends and family.
Don't forget to indulge in aromatic Vietnamese coffee grounds and filters, and Savor the amazing dishes, and street food that reflect the rich culture of Vietnamese cuisine. It is permissible that whatever you will get in those local and night markets will be at a reasonable price.
Vietnam offers a wide range of activities. So what are you waiting for? Just wait till your flight's date and explore this amazing country!
Frequently Asked Questions
What is the best-selling product of Vietnam?
There are many products in Vietnam that can be considered best-selling products.
However, farm Products are the most selling products according to reports.
What brands are in Vietnam?
When you roam around the cities of Vietnam you will see stores of luxury brands like Louis Vuitton, Gucci, and Channel.
Is visiting Vietnam expensive?
Visiting Vietnam can be affordable for you. However, before visiting you should check all the details such as hotel price and transportation, etc. This will help you to understand more if it fits your budget or not.
As an Amazon Associate, Icy Canada earns from qualifying purchases.
[amazon_auto_links id="81298"]
The Icy Canada team strives to create content that matters. It's why our content is written by travel writers, authority experts, well-known authors, and niche experts. Our content is also periodically reviewed by expert authors for accuracy and trustworthiness.
As an Amazon Associate, Icy Canada earns from qualifying purchases. [amazon_auto_links id="81298"]