Flea markets are street markets that offer things for cheaper prices. Flea markets mostly offer second-hand goods, many of which are rare, vintage, or antique some can also be categorized under junk.
Flea markets are usually seasonal and set up for a short period, which is mostly held during the summer and spring seasons avoiding rainy days. These flea market provides a great opportunity for vendors and helps build unity in the community and neighbourhood.
Your List of Flea Markets in Vancouver
Vancouver has some great flea markets and antique exhibitions. The antique fairs and flea markets provide a great opportunity to showcase the country's rich cultural values and traditions attached, which are usually ignored due to various other factors.
1. Vancouver Flea Market
This yard sale type of flea market provides a diverse set of products as the vendors keep on changing and so do the commodities. For some Vancouver flea market is an emporium of junk. For many, it's heaven for second-hand shopping.
One can easily reach the Vancouver Flea Market as it's only a few minutes walk from the Main Street Skytrain Station.
Located at 703 Terminal Avenue, Vancouver, BC V6A 2M2
1.1. History
This flea market is in existence for the last 4 decades being established in the year 1983, which makes it one of the oldest flea markets situated in north Vancouver.
Many people also refer to it as "Big Red Barn", considering how noticeable the building is to passersby due to its distinct red colour.
1.2. Area
This flea market is enormous, having a carpet area of over forty-four thousand square feet. They have around 360 tables under one roof which attracts thousands of visitors during weekends.
1.3. Features
This flea market is an interesting place that provides an atmosphere where ever-lasting relationships with its customers, suppliers, and fellow shoppers would exist and flourish.
This market is a one-stop shop or market wherein you can find souvenirs, artifacts, vintage items to common household products, and clothes.  Vancouver flea market is well known for its vintage toys and antique store.
A place for extroverts who love socializing and meeting new people and exploring their culture and traditions.
Here you are likely to find many vendors, and customers having different traditional and cultural backgrounds. Vancouver flea market is one of the most diverse markets.
If you want to showcase your products in this flea market you need to rent a chargeable table. You can rent it on a daily, weekly or even monthly basis and to book you need to contact the concerned team details of which are mentioned on their official website.
This yard-style flea market is one of the largest shaded markets which is operational all year long.
There is sufficient space for parking your vehicle and the charge for paid parking for an hour is a bit expensive. If you wish you can park your vehicle for free on side streets where sufficient space is available.
1.4. Eateries
The Vancouver Flea Market is not only famous for the unique variety of goods it offers but also for the food stalls, cafeterias and eateries that serve lip-smacking breakfast options and snacks to get your day started.
1.5. Other Attractions
In the year 2002, the Vancouver flea market introduced the concept of Antique and Collectable Shows which gradually started attracting lots of tourists.
Numerous other shows are hosted in this flea market for instance record shows, vintage pop-up shows, craft fairs and many more details of which can be found on their official website.
2. The Cloverdale Flea Market
This flea market has a lot to offer and you will be pleasantly surprised by witnessing the range of products from jewellery, clothes, collections, home goods, and hand-made artistic endeavours to electronics and other items.
Located in Shannon Hall at 6050 176 St, Surrey, BC V3S 4E7, Canada
2.1. History
This flea market has its traces from the year 1976 and it has been in business since then crossing almost over 4 decades.
The Cloverdale Flea Market is a renowned establishment in the Fraser Valley. This market holds a special place in the heart of people staying in this community who love to shop and sell.
2.2. Area
The Cloverdale Flea Market is a huge garage-sale-style market at the Cloverdale Fairgrounds.
There are around 200 tables set up in different buildings and additional 100 tables (approximately) are there in the parking area. Vendors can opt to set up their shops in either indoor or outdoor sections.
2.3. Features
This market has something to offer for everyone, even products that didn't need the feel to have can be found here and you are sure to get tempted to shop from here. Unlike other flea markets, they are open only on Sundays.
The Cloverdale Flea Market is unique in its way as it also has fresh fruits, vegetables, indoor and outdoor plants, and fresh-cut flowers to offer to the consumers which is hard to find in any other flea market.
During the spring and summer seasons, this flea market becomes a paradise for nature lovers and garden lovers as most vendors offer a wide variety of bedding plants, hanging baskets, shrubs, seasonal flowers and trees.
Vendors who want to showcase their goods in this flea market can rent a table.
You may also reserve a table outside if you're interested. However, the vendor is responsible for setting up its tent, chairs, and any other materials it needs.
This flea market also promotes cleanliness and each seller is expected to keep the area clean and tidy.
There is sufficient space for free parking for your vehicle. Make sure not to go or walk to the flea market on an empty stomach as there are no cafes or restaurants, and also vendors and stalls selling food items are prohibited in this market.
3. The Abbotsford Flea Market
Abbotsford flea market has lots to offer to its customers including but not limited to vintage goods, clothing, books, and various devices. This market has both new and secondhand goods for sale at reasonable prices.
Located at 32470 Haida Drive, Abbotsford, BC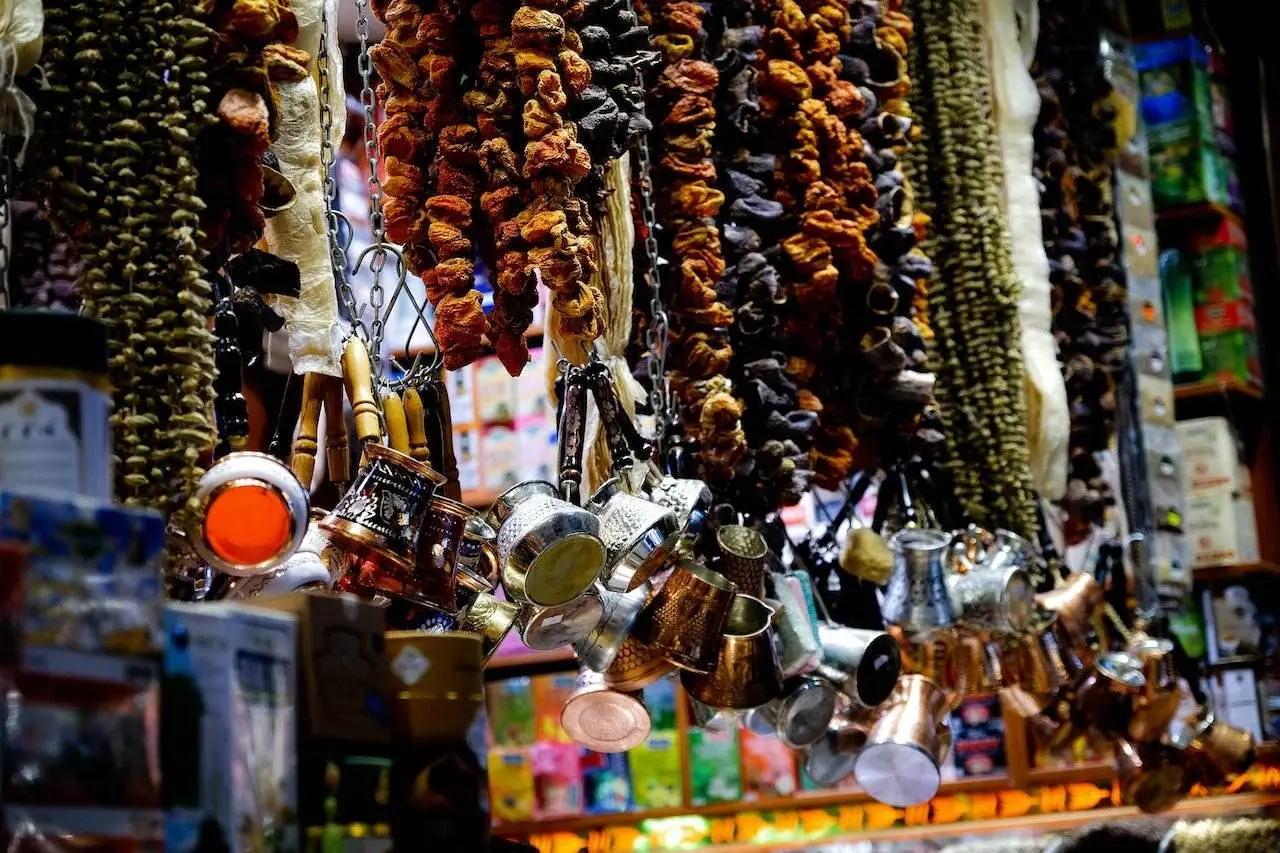 3.1. History
This flea market has been acting as a bridge between creative individuals/ sellers and customers, families, and other locals/ purchasers since the year 1974.
3.2. Area
The Abbotsford flea market takes place in Abbotsford Exhibition Park. This market is one of the biggest marketplaces in the Lower Mainland. They have a capacity of accommodating over 200 tables in indoors as well as outdoors which attracts many vendors and consumers including tourists.
3.3. Features
Shoppers can find stacks of video games, kitchen appliances, housewares, tools, jewellery, toys, antiques, and souvenirs.
In addition, there are some self-care products, new cosmetics, and some fresh food at reasonable prices.
During summertime, there is live entertainment happening at the center of this flea market. This keeps everyone engrossed and entertained, especially the kids who are likely to get bored very easily.
It promotes a pleasant atmosphere that values the community and spreads love and unity. This flea market is operational only on Sundays.
They have proper management for parking areas. Designated vendor parking can be found at the back and plenty of free parking can be found in the front for the shoppers.
Vendors can easily participate in this flea market by renting a table in indoor as well as outdoor places. For outdoor booths, setup charges are a bit more than the prices for indoor booths.
3.4. Eatery
They have an eatery named Snack Bar which promises to tickle your taste buds. There are various options to choose from fresh sandwiches, homemade soups, coffee, burgers, and much more. It has everything for each member of the family.
This flea market also has tea, coffee, hot chocolate, juices, soft drinks and other beverages to offer at reasonable prices to purchasers. They have a different breakfast menu and lunch menu.
4. The Eastside Flea Market
The Eastside Flea Market has over 50 local vendors participating in garage sales at the market. This garage sale is sure to give you good deals on commodities.
Located in Eastside Studio at 550 Malkin Ave, Vancouver, BC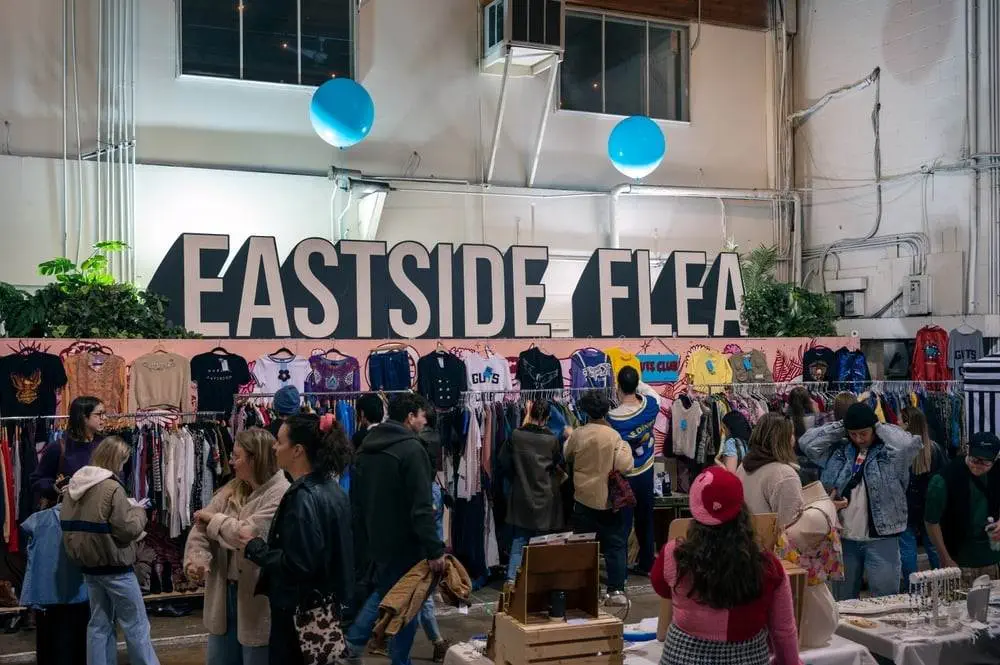 4.1. History
When compared to other flea markets the Eastside Flea Market is comparatively new and has completed half a decade in this business. It was established in the year 2018.
4.2. Area
The Eastside Flea Market is held once a year at Eastside Studios. Eastside Studio has a carpet area of 20,000 square feet which is home to around 20 creative studios.
4.3. Features
This market offers a good variety of commodities, including individually manufactured brand-new items, vintage apparel, collectibles, plants, artisanal foods, and much more.
This flea market is a popular seasonal market for handmade artisan goods, antique apparel, collectibles, and other items.
Its atmosphere is energetic and vibrant, making it a good place to spend your Sundays with the whole family.
Vendors can rent a table in the flea market by filling up the application form placed on their official website. The whole arrangement of setting up the flea market is organized by the company whose details can be found on the website.
This flea market also pays close attention to the comfort of its vendors to make their selling experience pleasant and organized.
4.4. Eateries
There are food trucks in the flea market offering a variety of food items and beverage options to choose from.
Also, there are tables set out near food trucks so that the shoppers can enjoy their snacks in peace while enjoying the surroundings and music that is being played to keep the crowd entertained.
5. The Drive – Little Italy
This is not a typical flea market but it's a main street comprising 8 blocks with several shops and cafes mainly owned by Italians making it truly little Italy.
Located at Vancouver, BC V5N 4A3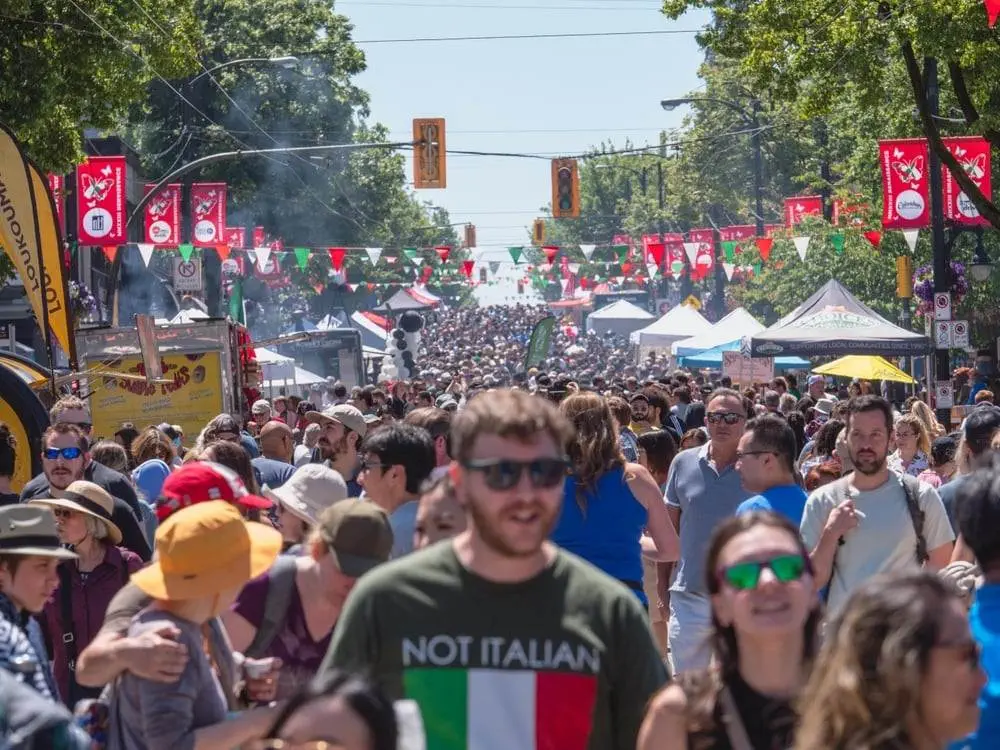 5.1. History
The establishments in the Drive started growing in the year 1962 and since then there's no looking back. Little Italy is quite an interesting place to visit when in Vancouver.
These shops are on Commercial Drive between Charles and Second Avenue. This street is also known as "Little Italy" as most of the shops are owned by Italian immigrants and this street has that authentic Italian feeling.
5.2. Area
The Drive is comprised of eight blocks of Commercial Drive, 4 blocks north and 4 blocks south of 1st Avenue, making up Little Italy in Vancouver. This is quite a huge area.
5.3. Features
This place is nothing like an ordinary market. It represents the tradition of Italy. The Drive is also popularly known as Commercial Drive.
It is one of the best and most vibrant shopping, dining, and entertainment districts in the city.
There is no time limit it's open to its visitors 24*7.
Here one can find over 300 unique businesses and shops whether you want to shop or just window shop this is the most happening place in the town.
There are boutiques, restaurants, cafes, theatres, food stores, and bakeries.
The streets are full of street artists playing live music making the whole atmosphere cheerful and energetic and one should not miss it.
Here a major number of shops are related to food and so it's a paradise for food lovers, food bloggers and food photographers. Food places here are sure to give you authentic Italian dishes including a variety of pastas and dishes made up of cheese.
Apart from Italian imports, one can also find the Asian market here with imports like beaded curtains, clothing, bongo drums, incense, and sculptures.
The Drive is a perfect spot to shop for your dear ones as the commodities that you'll find here is hard to get in any other flea market in Vancouver, making this place one of a kind.
5.4. Eateries
The Drive is sure to provide you with authentic Italian cuisine with many restaurants, hotels and shops specializing in it.
There is something for everyone this place promises to bring variety in everything it serves from beverages to pizzas to pasta. Apart from Ilatian cuisine, you can also find Caribbean, El Salvador, Nepal, and Mexican cuisine.
6. Tips when Visiting Flea Markets in Vancouver
6.1. Dont Over Dress
Make sure to dress minimally. Dressing up in comfortable, cozy and breathable clothing will help you explore these flea markets at ease for hours. Also, avoid wearing expensive jewelry to avoid the fear of getting lost or theft.
6.2. Take Cash
In flea markets vendors are usually not very tech savvy or equipped with required machinery like card swiping machines. And also the items that you buy are comparatively cheaper and so carrying cash to pay instead of a card will be helpful to avoid unnecessary delays.
6.3. Bargain  in Flea Markets in Vancouver
At flea markets, you can up your bargaining game and bargain as much money as you want or like. Usually, the first price that the vendor offers is not the lowest you can bargain on that as well unless specifically mentioned by the vendor which is unlikely. As a general rule always remember to quote 20% to 25% less than the price stated by the vendor.
6.4. Comfortable Shoes
These flea markets are huge and walking is the best way to explore maximum shops and so wearing comfortable sports shoes with good padded soles is a must. Walking in high heels or shoes that are not comfortable can create an obstacle in your way to explore the market to the fullest.
6.5. Arrive Early at Flea Markets in Vancouver
If you want to purchase something specific it is advisable to arrive early at the flea market so that you get what you want before it's sold out. Also arriving early can help you explore the market without rushing as these flea markets have specific closing times.
6.6. Research
Before you plan to visit any particular flea market do proper research. Visit its official website so that you are aware of the products that are sold in the market and also to avoid unnecessary disappointments. Every flea market and commodity in the market are different hence going well-researched will be an added advantage in your trip to the flea market.
6.7. Make Notes Before Visit
Make a list of everything you want to buy before you go to the market. Making notes will help you to quickly focus on your target objects. Making notes will also help you understand the items that are purchased. And the items that are remaining so that you don't miss out on anything.
6.8. Explore nearby Places
Usually, flea markets are located near other attractions which might be of your interest. For instance, the Surrey Cloverdale Flea Market and the Vancouver Flea Market both are located next to Science World. The city's major bus and train terminal both host comparable events in various regions of the Lower Mainland. Many times these flea markets in Vancouver are situated near parks so one can probably enjoy the scenic beauty of parks after shopping.
7. Why Choose Flea Markets in Vancouver Over Shopping Malls?
7.1. Bargaining
One of the primary factors why people like to shop in flea markets is that they can bargain and bring down the price of products they like which is not likely to happen in shops and malls. Even one-of-a-kind products can be purchased at affordable costs because there is such a large selection of items available.
7.2.  Socialize with Local Vendors
In flea markets, you are likely to meet local vendors from different parts of the community and neighbourhood selling a wide range of goods influenced by their culture and traditions. A flea market serves as a social gathering spot wherein people from different regions interact, talk and exchange thoughts and beliefs.
7.3. Driving Factor
One of the major reasons why people are so attracted to the flea market is that they get to witness brands that are fresh and have a new feel to their products. Shoppers can always expect to see something unique.
7.4. Atmosphere
These flea markets have a carnival-like atmosphere which makes them appealing. Live bands perform at flea markets and various food options tickle customers' taste palates.
7.5. Boosts Economy
Successful flea markets frequently encourage customers to visit the area. This benefits nearby businesses and encourages the growth of regional downtown areas. This has an overall effect on the local economy which is stabilized and stable.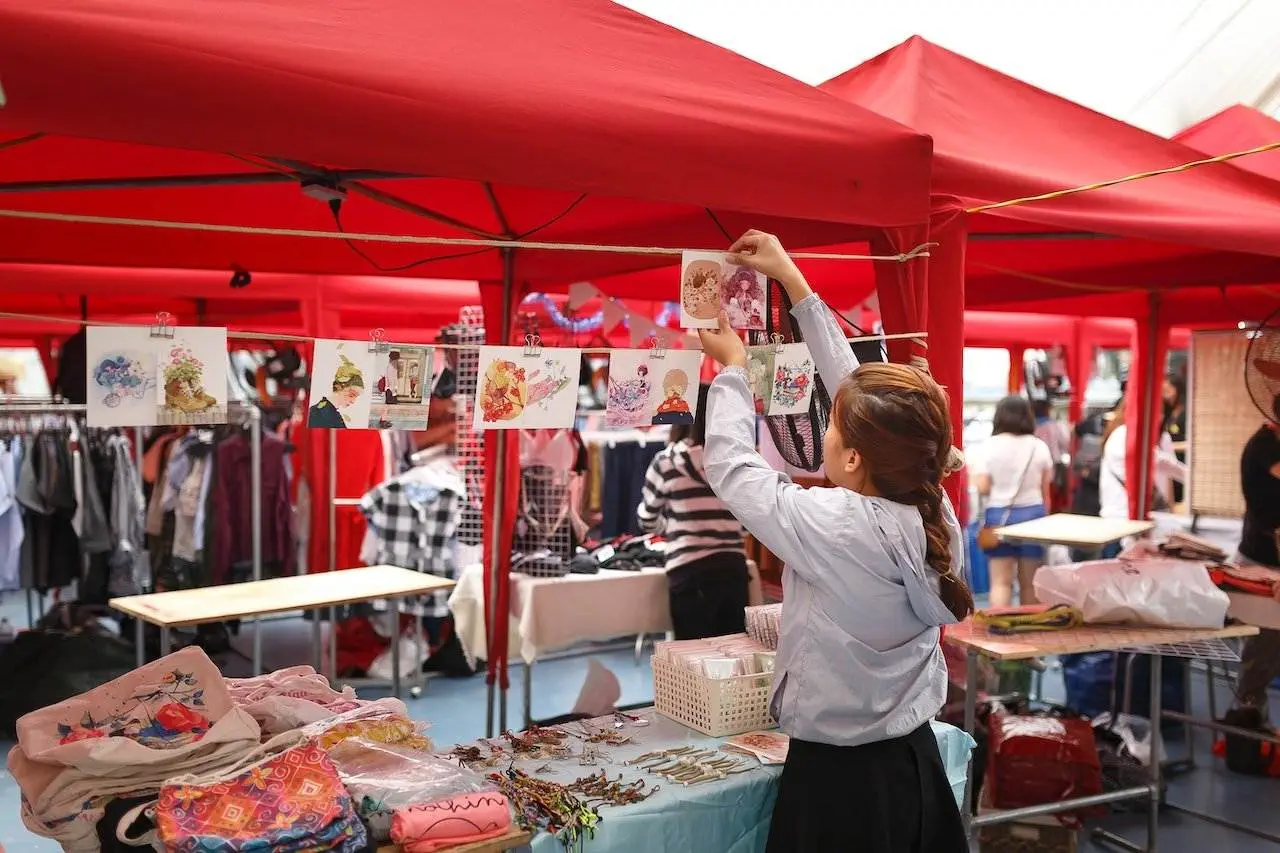 Conclusion
Vendors in flea markets have different priorities. Some work at flea markets as a part-time job out of passion or as a pastime as they are already engaged in other full-time employment. For others, it's a full-time job and they earn through these flea markets and their income solely depends on these markets.
Flea markets are a great place to find a wide variety of furniture styles, including vintage and antique items. It can be challenging to judge the authenticity and quality of flea market furniture, and there is always a chance that it will be harmed or infested with pests but that's a risk you may want to take.