It is natural to want to wear and represent your favourite team in the NHL by wearing your favourite player's jersey. At the same time, you will also want to be comfortable at the time of the sports tournament.
If you are a hockey fan, it is a great decision to spend your time at a hockey game, but you might be also thinking about what to wear to a hockey game.
1. Are Hockey Games Cold?
Whenever you watch an ice hockey game and watch players, you can experience two temperature ranges over there. Watching a hockey game inside or outside the arena explains the range of temperature. If you're watching a hockey game inside the venue, you will experience that the temperature will remain in control.
Generally professional games of hockey, the temperature is colder, and the ice is expected to stay frozen in that professional arena. There is also another factor, and you are supposed to keep the arena in mind. If you are sitting closer to ice, you will feel more cold, so it's better to sit separately and far from the area of ice.
Most of the area is covered in ice to keep the temperature cool, and this helps to prevent ice from melting. Professional hockey games, like NHL, and youth hockey games, are in areas where the temperature is between 60F and 65F.
Therefore, you need to make sure what to wear to a hockey game so that you are comfortable enough. Your clothing depends on how your body reacts to colder temperatures. You will always see a group of shirtless people watching a team play, no matter where you are. Considering how much colder the temperature your body can stand, you should wear your outfit. Wear whatever you want to wear with a hockey jersey and decide your outfit for the hockey game, but keep in mind the area will probably be too cold for tee shirts and shorts. What to wear to a hockey game depends on your comfort zone.
2. How Long Do Hockey Games Last?
Professional hockey games, such as NHL hockey games, are 60 minutes of playing time according to the rules. The hockey contest is divided into 3 periods of 20 minutes each, but in actuality, this entire game does not just take 60 minutes. It takes two to three hours because there are 2 intermissions of 18 minutes each, and at times, it may last a bit longer.
Therefore, your hockey game outfits should be the ones that will keep you comfortable for a longer period.
3. At What Time Should You Arrive at a Hockey Game?
Many people, as hockey fans, want to enter the game arena about 30 minutes before the game, and that is a positive factor because in that way, they can find a seat according to their preferences or purchase hockey costumes and settle it.
Hockey fans generally tend to find a seat in an empty region, but the more an empty area is, the cooler will be that place. Therefore, it's better to find a seat in a crowded region where not much space is left to remain warm enough.
4. What to Wear to a Hockey Game?
Whether you are a beginner to loving sport or a long-time enthusiast, clothing items for a hockey game can be a little complicated. Additionally, keep in mind the temperature of ice hockey is usually kept frozen. Therefore, hockey game outfits should be something that will keep you warm.
The whole trip to a hockey game can take up to a maximum of four hours, considering all the factors- entering & leaving the stadium. So you don't want an outfit that will make you uncomfortable while sitting as well.
You can always wear something simple yet cool and classic with your hockey jersey outfit. A pair of jeans or pants can be added. However, there are additional ways to create a different look to make you look comfy yet stylish.
If you are a fan of an ice hockey game, you must know how ice hockey stadium can freeze, so you will have to cover yourself with scarves and sweaters not to catch cold. Then what about being fashionable and stylish? Your hockey game outfits should be simple and comfortable yet stylish. Here you will find everything, what to wear to a hockey game.
Let's take you to the guidance list on what to wear to a hockey game and be stylish by not just doing simple but smart work.
4.1. Warm Jacket with T-shirt and Pants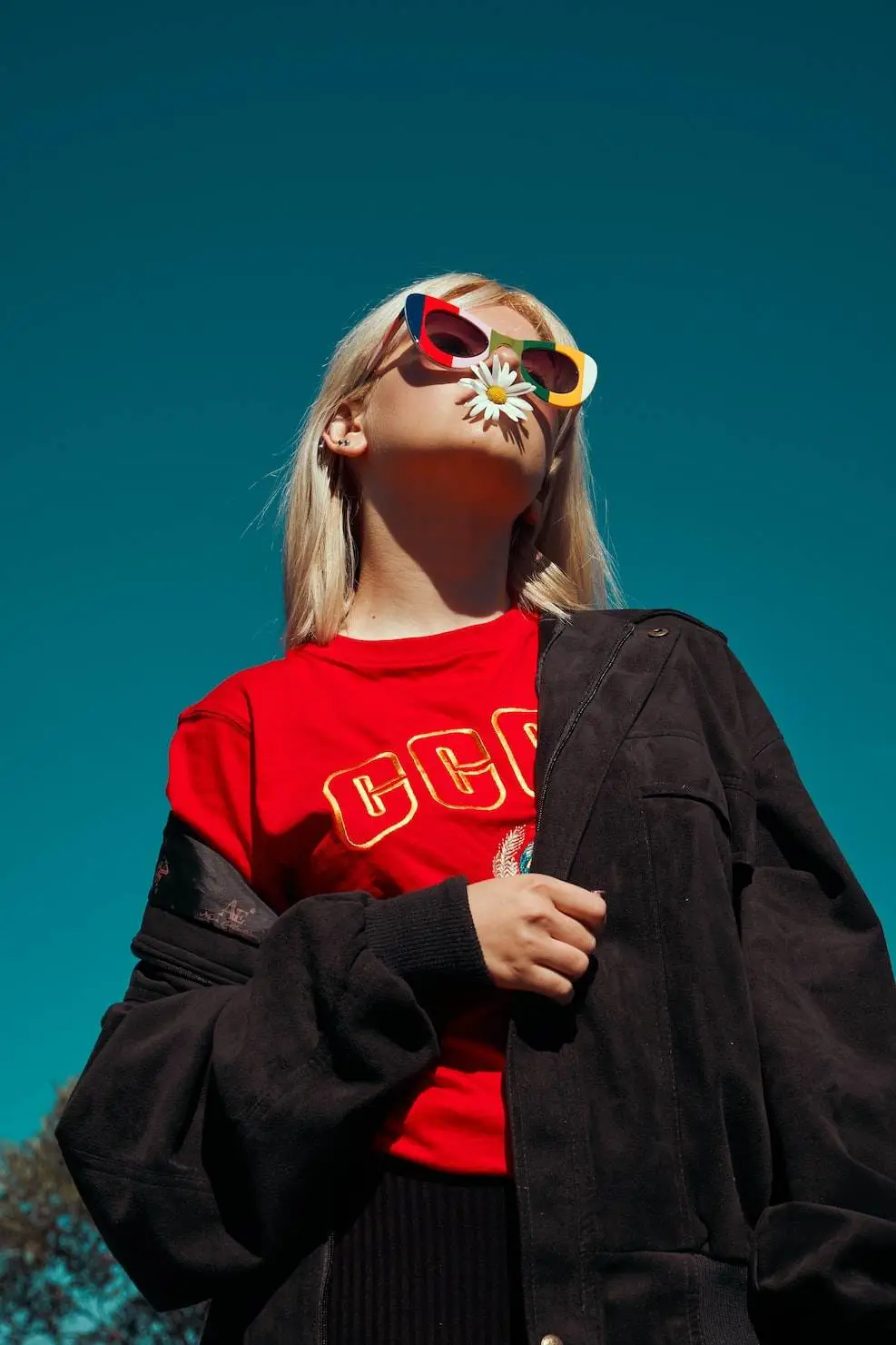 What if you don't want to wear too many layers? When you attend a hockey game, you can see the change in your environment. You may find yourself often moving to get a proper seat.
With all of the public and the shortage of seats and space, you will not want to wear something heavy or anything that will take more space, such as big puffy coats or big hats.
So here is the comfy yet cool outfit for you to settle in with the crowd without any difficulty. Pair a long-sleeved t-shirt and leather pants with a warm, lightweight jacket.
The warmth of the light jacket on the tee will make sure you don't catch a cold during the whole game. You can also pair it with your favorite player's jersey inside your jacket and cute accessories such as matching sunglasses.
4.2. Cardigans with Warm Layers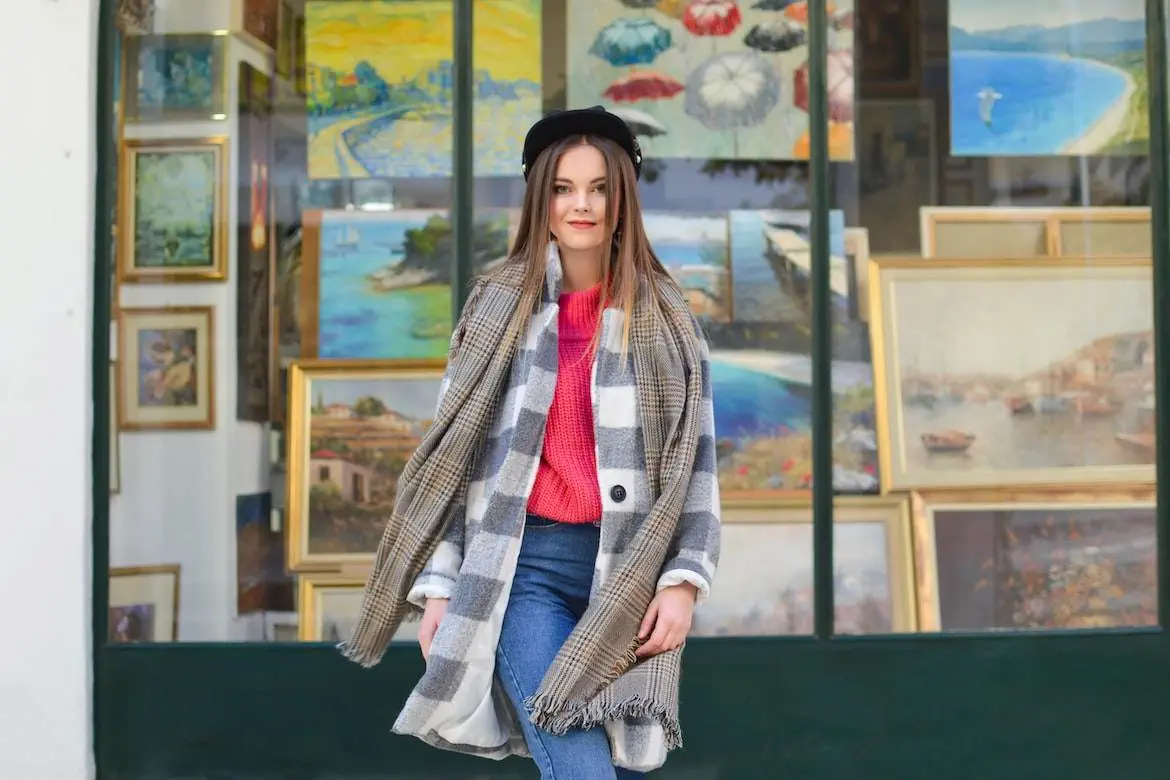 Wearing long cardigans with sweaters and pants can be your favorite pair. You can also wear a hockey game and layers of warm clothing, which will make you comfortable and cozy yet stunning.
You can also add a warm scarf to protect you from the cold of the ice because the proportion of ice will not decrease. Instead, it will only increase.
Wearing warm layers will help you with the temperature difference inside and outside the venue. Moreover, a Balmoral bonnet with this outfit will make you look more adorable.
4.3. Long Coat with High Neck Sweaters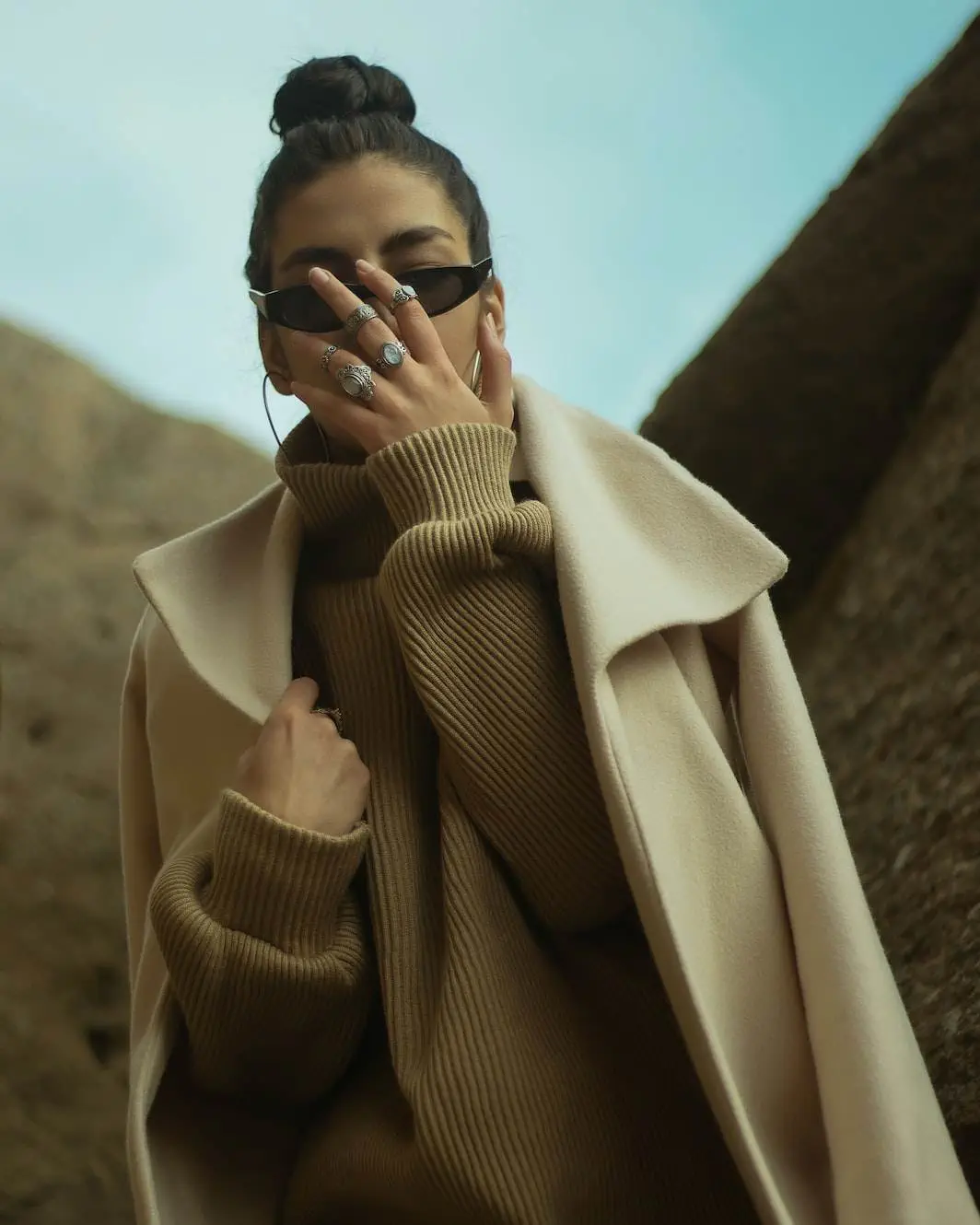 Here is the greatest option when it comes to "Comfort is the key". This option is right for people who want to concentrate on the game without getting their fingers numb and feel comfortable temperature-wise.
Hockey game outfits can add a long coat with a high-neck sweater and leather leggings. In this way, you can take off your heavy coat whenever you feel hot or too warm. You can also wear a team jersey of your favourite players. Adding cute sunglasses will make you look attractive.
4.4. Hoodie and a Jacket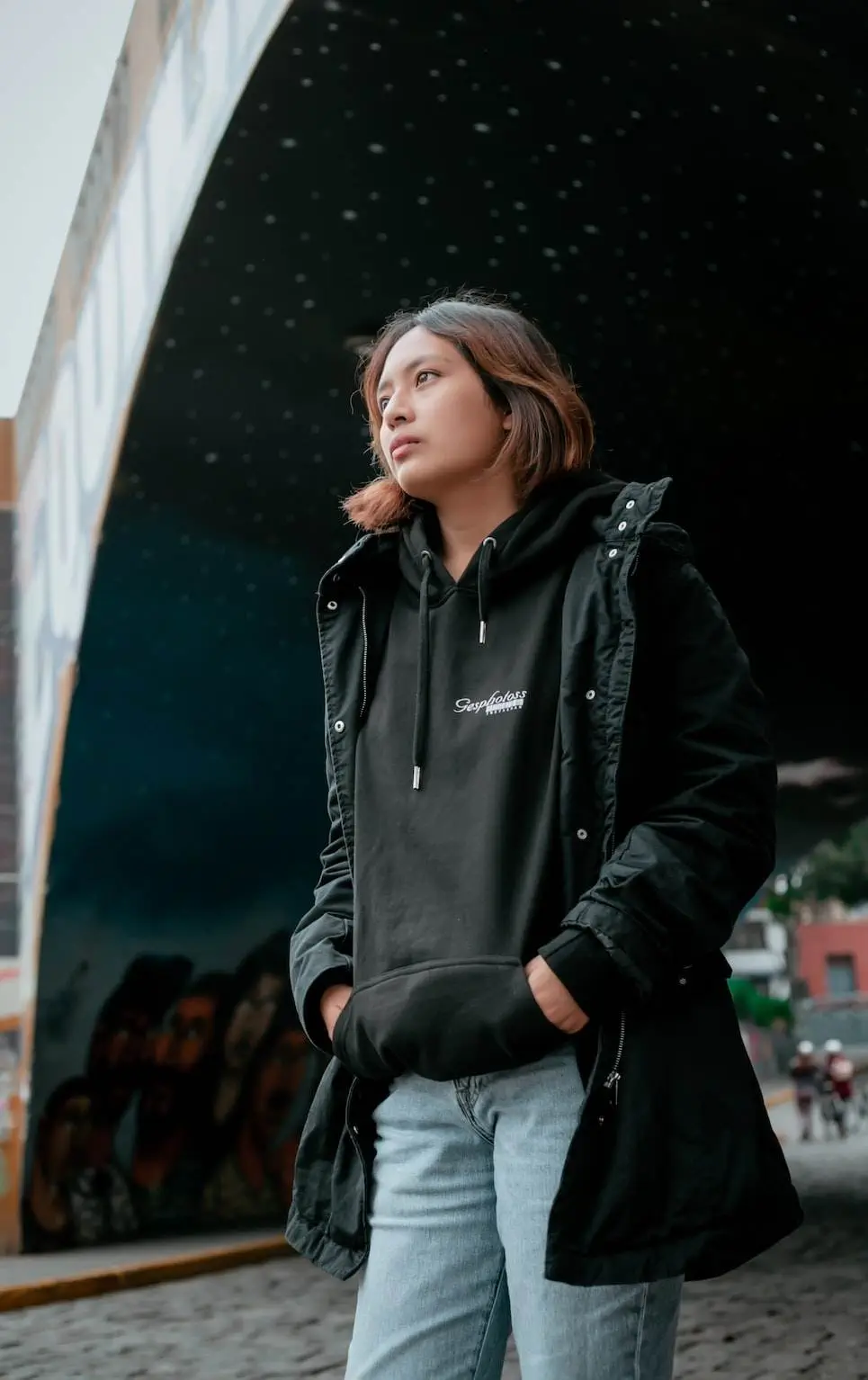 Look to have fun with a comfy outfit? This is a simple yet cool hockey game outfit. Wearing a warm hoodie with jeans is a smart option since you can wear an upper layer, such as a warm jacket, if you are cold.
You can also wear a hockey jersey in this outfit. Along with this, you can also add thigh-high boots or ankle boots to your outfit to make it look cool and comfy.
4.5. Winter Poncho
Style is like another name of fashion that can bring confidence in what you do, so here is a glamorous outfit that can bring both style and confidence in you.
When it comes to fashion in winter, a winter poncho sounds great outfit to many. How about making it a hockey game outfit?
Wearing a winter poncho with matching warm innerwear and jeans is itself a stylish option. Considering the factor that you will be sitting on cold metal bleachers, you should wear long johns underneath your outfit.
Adding cute accessories such as sunglasses and a cute winter bag will make you look stunning. This can be your other favorite pair of outfits when you add a Balmoral bonnet cap.
4.6. Leather Jacket with a Winter Dress and Boots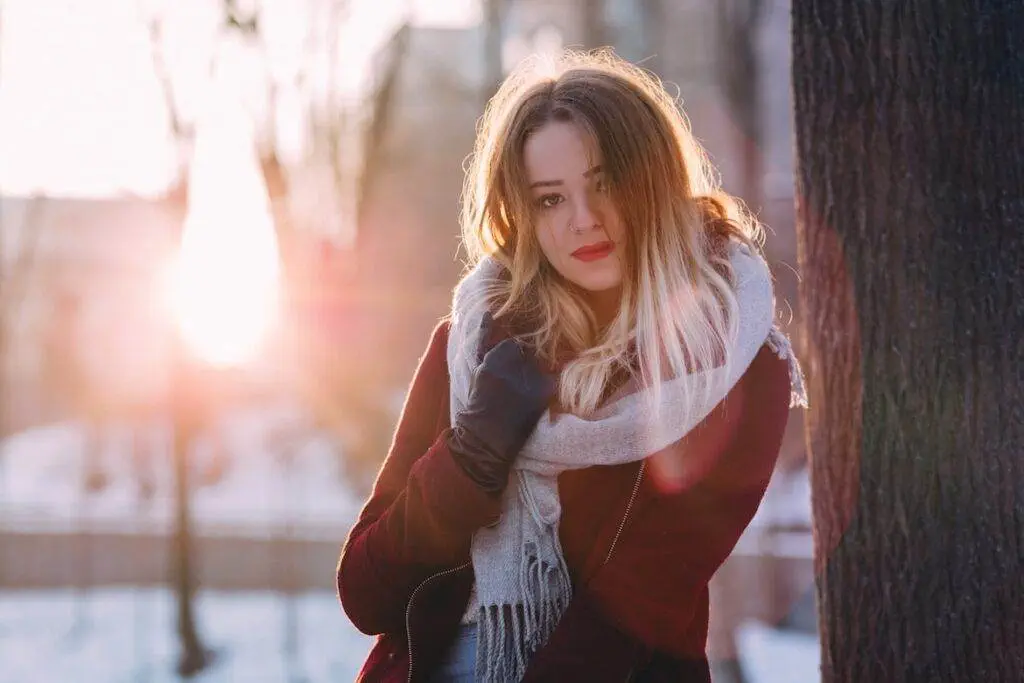 Pairing your leather jacket with full sleeves long winter flannel check dress is a perfect combination and a fashionable yet comfy option.
To know what to wear to a hockey game so that you look perfect and comfy, pair your outfit with wool socks and long boots, adding on cute hand gloves. This look is fashionable yet comfy in the hockey outfit list.
4.7. Big Hooded Jacket with Multiple Layers Inside
In winter, when a jacket is already on your list but you might be speculating, can you make it a fashionable hockey game outfit? Of course, yes!
Add a big hooded heavy jacket to your list because this outfit is not only comfortable but also smart and stylish. Let's see how!
Pair your jacket with layers inside and make it comfy for winter wear. Pair it with leather leggings. Do not wear skinny jeans with the jacket because it won't be very comfortable while sitting. Leather leggings are stretchable and not at all tight.
Add on cute sunglasses, gloves, classic winter sneakers and a beanie cap to look more stunning and aesthetic.
4.8. Denim Jacket over a Sweatshirt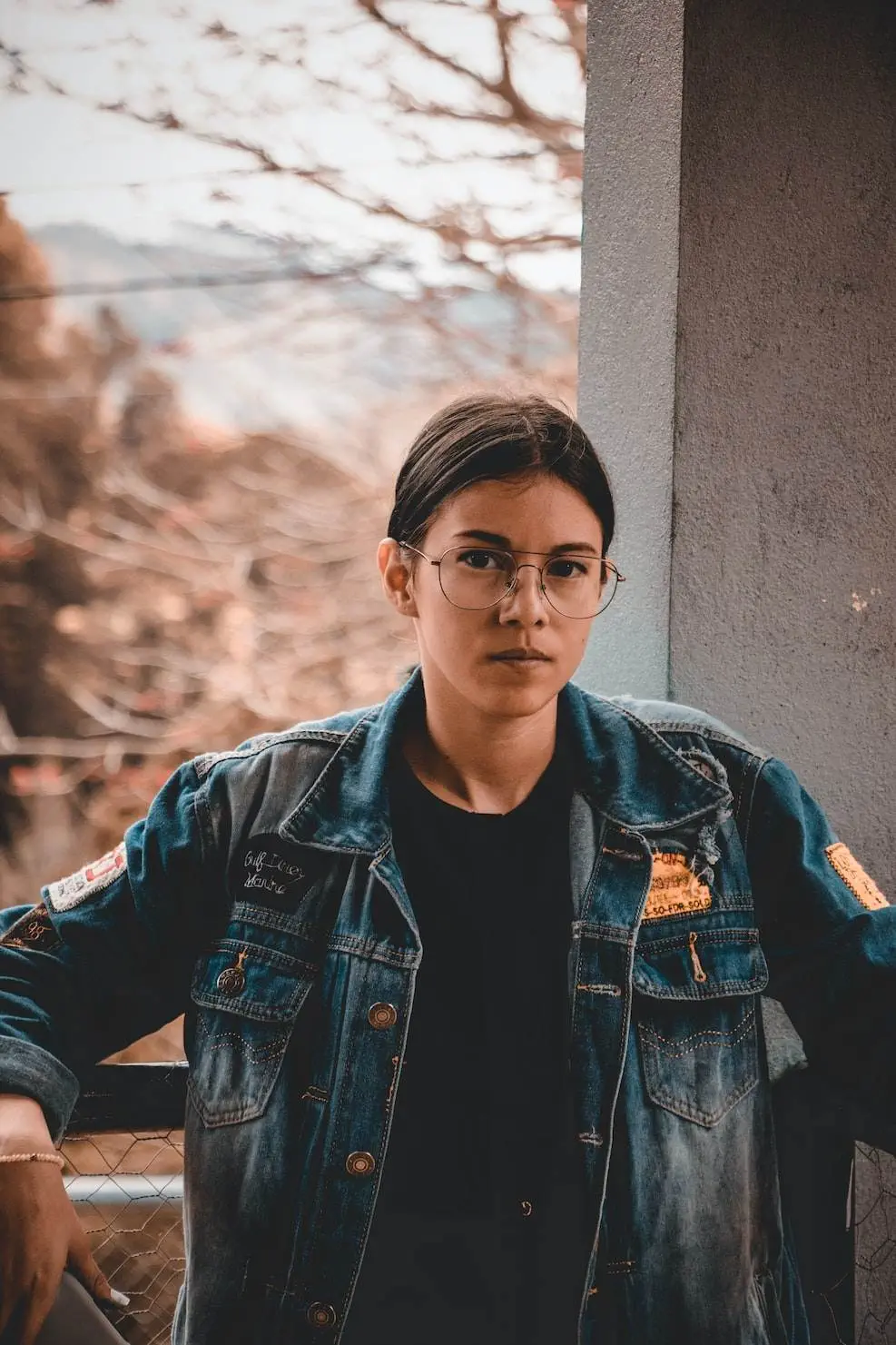 Here is this matching set outfit for you. Wearing denim over denim jeans sounds cute, right?
Wear a denim jacket over a sweatshirt with denim jeans and cute sneakers with thick socks. You can consider wearing sweatshirts similar to the team's colours. Avoid flip flops to the game, and always consider wearing sneakers or boots.
To show support for your favourite players, you can also wear a denim jacket over your favourite team jersey and a baseball cap in the game. This attire is simple yet cute for the hockey game.
4.9. Padded Jacket with a Shirt and Leggings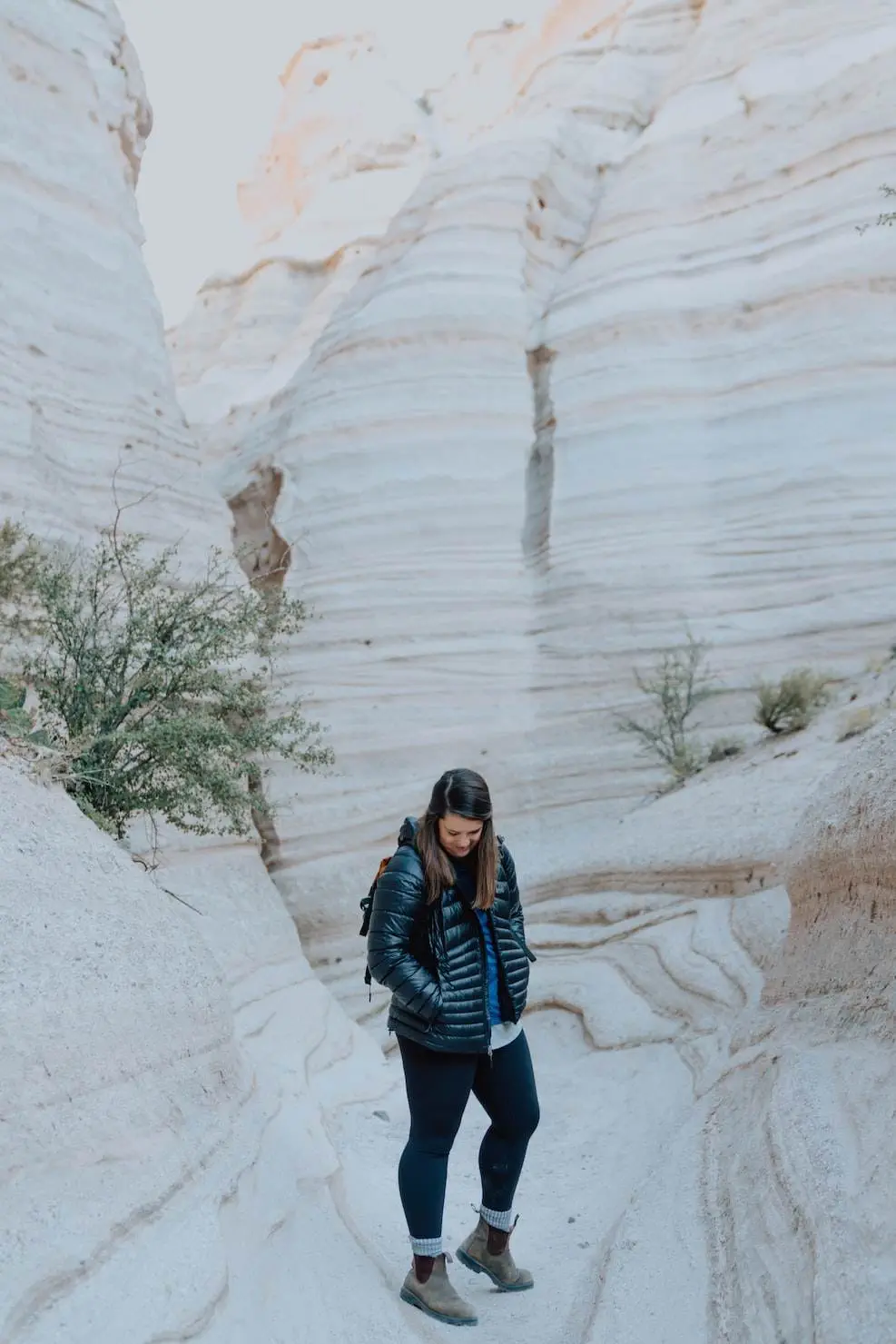 This look is quite common and comfortable in winter, but how to wear it to a hockey game and make it fashionable? Here it is!
Wearing your padded jacket with a shirt underneath and warm leggings can be your type when you pair it with long boots. This can be your most comfortable yet smart-looking outfit.
4.10. Winter Crop Coats with a Shirt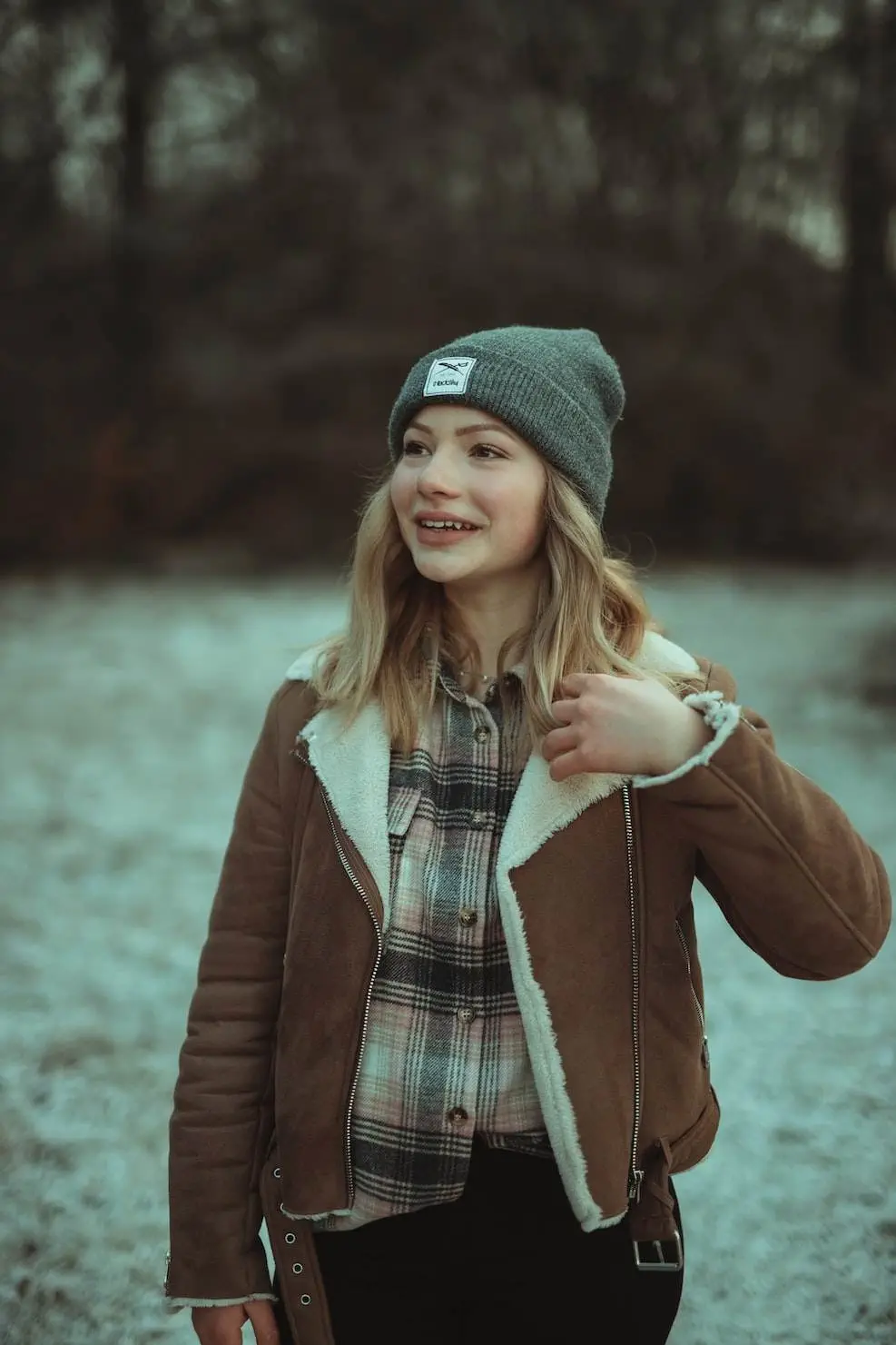 Fashion is best defined by simple yet smart-looking clothing with accessories. All you need to know is how to make yourself fashionable yet comfortable, especially in hockey games.
This outfit will not only give rise to your confidence but also will make you look fashionable. Considering the warm temperatures in the game, set your long-sleeved shirt with leather pants. Pairing them with your winter warm crop coats will make you look smarter and more glamorous. You can also pair it with your favourite player's jersey.
Style it with a winter cap and give it a cute look with classic sneakers for your footwear. Do not forget to wear long wool socks so that your legs will remain warm enough.
4.11. Tracksuit
Since you get to observe all the similar attire, here is a unique and different piece of outfit. This outfit will amaze you but you need to make sure you cover your body in a way that you don't catch cold.
Wearing a tracksuit is a great choice but wear it with full care at the time of the game. You can wear an oversized big coat to keep you warm and at the same time to make you look more cool and stylish.
5. Can You Wear Shorts to the Hockey Game?
Whether you should add shorts to your clothing items or not in the hockey game depends on where the game is being played. If the sport is played outdoors, then it is completely fine to wear shorts during the game. But, if the game is played indoors, it is advised that you don't wear shorts there.
Moreover, in the hockey game, the inside temperature is different from the outdoor temperature, so wear an outfit that is comfortable and safe.
However, if you want to wear them genuinely, then here is a way to outfit them in a cool way.
Pair your shorts with a sweater and wear woolen thick socks with thigh-high boots to protect your legs from the ice air. It is highly recommended that you carry a big coat so that whenever you are cold, you can wear it and make it a more attractive outfit. You can add other accessories like a handwatch, diamond earrings, sunglasses and a cute handbag.
Also, if you think you can handle shorts or even a crop top, then you can look aesthetic when you wear layers. Layering coats, jackets or sweatshirts will save you from catching a cold. At least carry them. Whenever you feel cold, you can wear them and make yourself comfortable yet smart and beautiful during the hockey game. Try to add long coats to whatever you wear to a hockey game.
Final Thoughts
Usually, professional hockey arenas will not let you bring everything, like coffee and hot chocolate.
Normally, professional arenas restrict you from bringing outside foods to ensure the safety and security of everyone. This is often to encourage people to purchase food and drinks from the venue itself. The remaining information about bringing coffee or hot chocolate would be easy if you consider asking from venue customer's service directly.
Moreover, you can carry a small blanket to cover yourself if you feel cold enough. That way, you can enjoy your hockey game without worries.
Whatever you decide on what to wear to a hockey game, don't stick to your outfit. Instead, keep in mind that you are having a fun and relaxing time over there. It's better to wear comfortable and warm clothes so that you don't forget to have fun and cheer for your favourite players. Do not forget to try wearing a hockey jersey to support your favourite player, who shows team spirit. Enjoy the game in a way that you will want to be a part of a recreational hockey game.
FAQs
Q1. How cold are hockey games?
When considering the temperature of hockey games, watching a hockey game indoors or outdoors varies the range of temperature. If you're watching an ice hockey game inside the arena, you will experience that the temperature is cold. Whereas in outdoor games, the temperature remains in control.
Q2. What should I wear in an NHL game?
Wear multiple layers to an NHL hockey game is the better option since the temperature of these games is generally high. So wear something that will keep you warm, comfortable and cozy in NHL games.
Q3. Do you need to wear a coat in the hockey game?
Generally, ice hockey is in cooler arenas, so the players can play on frozen ice. Considering this factor, a question always comes up in mind: what to wear to a hockey game to stay warm. So, you can always add coats to your hockey game outfits according to your comfort zone. You can wear a jersey underneath and make it look cool that way. It also depends on your outfit preferences and how you would like to wear it.