If we're going to talk about Canadian made winter coats, we should first learn a little about Canadian winters. When addressing Canadian winters, it's important to note that they're bitterly cold. Many areas experience temperatures as low as  -40 degrees Fahrenheit.
Until mid-March, winter in most parts of Canada is extremely cold and freezing. There are times when the temperature drops to -22 degrees Fahrenheit.
For example, if you're planning a trip to Canada, you'll want to pack plenty of warm clothing. It's also a good idea to have waterproof outer layers. You'll want to bring a hooded winter coat, preferably one that can withstand wind and snowfall.
Also, remember to wear a hat or scarf, as well as durable winter boots. Layering a vest, long-sleeved tops, and other things will keep you warm even on the coldest days.
Why Choose Canadian brands?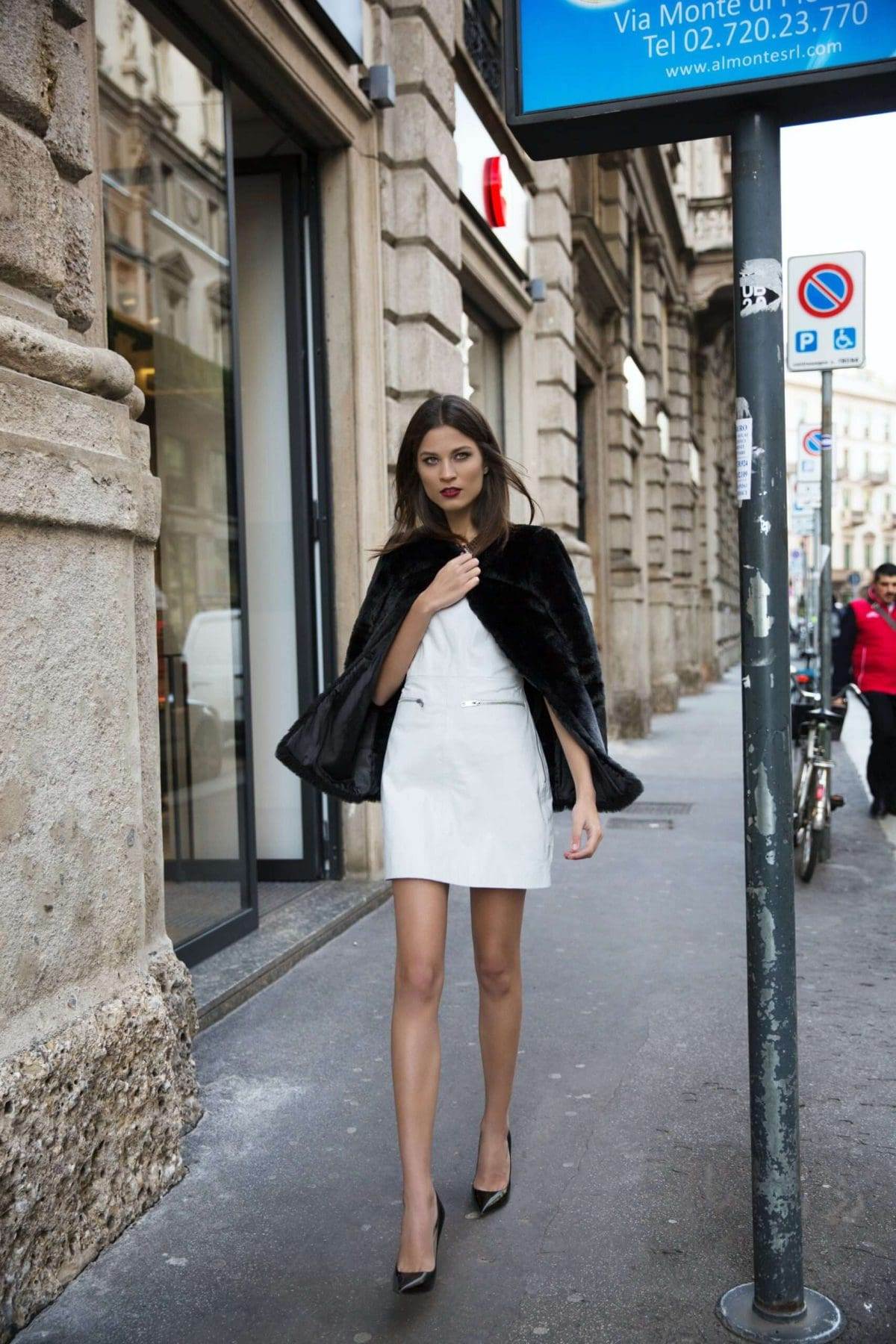 We all have our favorite labels, which we choose for several reasons. Design, materials, fit determine them, and even the company's roots. In general, people check out Canadian-made and crafted winter coats.
It is due to their well-deserved reputation for warmth, aesthetics, and longevity. The labels are well-known both in the United States and across the frontier.
Winter coats made in Canada are designed by people who understand what it takes to feel warm and be relaxed even on the coldest days. Most of the Canadian products and fabrics are produced in the United States.
Purchasing a winter coat from a Canadian manufacturer contributes to the development of the Canadian economy, regardless of its place of manufacture. Their domestic manufacturing contributes to the reduction of contaminants entering foreign transportation routes.
It is a profitable venture to a country's economy, even to small business owners. It's all about selecting the best for those Canadian-designed brands that produce elsewhere. It's all about using suitable materials to create high-quality outerwear.
The brands offer a wide range of products, but we're concentrating on those that sell winter coats when winter is approaching. So, if you're always looking for the best winter coat, look for something made in Canada this season.
Here are the nine best Canadian made winter coats which will keep you warm:
9 Excellent Canadian Made Winter Coats
1) Quartz co.
If you're looking for the best Canadian-made winter coats, look no further. Quartz Co. has been keeping Canadians warm since 1997 with its top-of-the-line range of classic and practical outerwear.
The fact that one of their three Quebec-based production facilities is made in Canada has aided the company. It has allowed the company to maintain a high level of quality.
Its quality will not deteriorate so that it can be represented as inexhaustible. Furthermore, they maintain a sustainable design strategy by partnering with ethically run Canadian white-duck farms.
The coat can withstand the harshest winters. It's a company that specializes in high-end winter coats. Three brothers together run the company. It offers a variety of lightweight outerwear to its customers.
They've retained manufacturing on Montreal's island and are proud to offer goods that are entirely built and produced in Quebec. So, if you're looking for trendy and warm Canadian-made winter coats, Quartz Co. is the place to go.
2) Nobis
It is a Canadian-made winter coats brand created in 2007. Nobis is Latin for "we," and the organization caters to a group of adventurers who aren't afraid of the freezing temperatures of the winter season.
The Ontario-based label suggests chic outerwear and accessories that are both trendy and timeless. They're made for city life as well as outdoor winter adventures. Their winter coats are manufactured in Canada and made from ethically sourced fabrics.
If you want a winter jacket that is as elegant and flexible, choose Nobis. It'll keep you warm and comfortable regardless of the weather.
It's a long-established Canadian-made winter coats brand that focuses on textile and technical efficiency. It's always warm, whether you're traversing mountain ranges or exploring the concrete jungle. 
Ethically sourced fabrics, such as Canadian white duck down, only add to the brand's appeal. It is mainly because each jacket is machine washable.
Nobis Canadian-made winter coats are light, fashionable, and provide complete weather protection, making them ideal for everyday and formal wear. The overall quality of these coats is outstanding, thanks to both the manufacturing and the fabrics used.
3) Canada Goose
Canada Goose is well-known for its high-quality winter coats both domestically and globally. Those Canadian-made winter coats have remarkable thermal properties and are in high demand. Canada Goose is renowned for its exorbitant costs, which may seem excessive to some.
Many times, Canada Goose coats have shown their resistance or animosity to the coldest temperatures. This Canadian-made winter coats brand was originated in Toronto. It has expanded its designs while retaining the same degree of sophistication throughout its sixty-plus-year history.
This Canadian-made winter coats brand is known for the high standards of its items. Especially, its down jackets, and coats, with comfort, warmth, and other features, are great. The brand's customer base has steadily grown, and it has extended its scope to countries all over the world.
Nylon and polyester are the most widely used fabrics in this region. Some of their smaller items, such as hats, use other fabrics, such as high-quality merino wool. It is one of the most common Canadian-made winter coats.
4) Mackage
Mackage is another high-quality brand that offers some of the best Canadian-made winter coats. This brand was created in 1999 by a couple from Montreal. Mackage is a high-end brand that believes in and supports the coat as an essential part of your winter wardrobe.
As a result, Mackage offers Canadian-made winter coats made of high-quality fabrics and materials along with high thermal ability as well as a luxurious look. Their coats have a well-thought-out contemporary look keeping you warm as well as making you look stylish at the same time.
To combat the cold winter, the brand has created collections of Canadian-made winter coats for everyone. Coats for women, men, and even children are available. However, keep an eye out for their equally refined line of handbags and accessories.
It has become a global icon of Canada's dominance in the manufacture of winter outerwear. It produces brilliant Canadian-made winter coats as each piece integrates multi-layer technology to strike a balance between fashion and function. It offers breathability, comfort, water resistance, warmth, style, and all other requirements.
5) Soia and Kyo
The ethos of Montreal-based SOIA & KYO is characterized by deluxe and magnificent fabrics, simple styling, and quality construction. In 2004, the SOIA & KYO brand was discovered for the first time.
Each piece serves as a flexible choice by focusing on simple elegance. During winters, their Canadian-made winter coats are a sophisticated sartorial choice.
Their winter jackets' sleek style and gleaming elegance will undoubtedly earn you many compliments this winter. It will also keep you warm during your outings. It sells some of the finest Canadian-made winter coats.
6) Vallier
This was made in Montreal. Vallier combines outdoor technological apparel technologies with daily urban essentials. It combines the two different ways and presents before us a high-end last product.
While some of their garments are manufactured in Canada, others are made in other countries. It is to ensure that they receive the highest quality materials available.
The brand, which is still relatively new, has already made a name for comfortable urban wear. Their winter jackets are all designed for city life. Vallier is an all-weather clothing brand that was created in 2019 to enhance urban living.
7) Sentaler
Sentaler is a Canadian company that makes some of the finest Canadian-made winter coats. Sentaler, which was established in 2009, has dominated the fashion industry with luxurious, feminine coats it offers.
The ribbed detailing on the sleeves makes the designs easily identifiable. It also features cutting-edge silhouettes and high-performance fabrics. They're all made with alpaca wool from Peru that's been ethically sourced.
Sentaler is a favorite brand of celebrities, including Meghan Markle, Kate Middleton, Jennifer Lopez, and Gigi Hadid. It demonstrates the brand's popularity among the general public. This Canadian outerwear label has developed itself as a refined, luxurious alternative. You can wear it to a gala or while running errands on the weekend.
8) Therma Kota
Mosha and Sophie Lundström Halbert and their mother, Linda Lundström, established it in 2017. Therma Kota is a trendy choice made in Canada and inspired by the brand's Nordic roots. It's for those who want to branch out from the typical parkas that Canadians wear in the winter.
The company, which specializes in reversible winter coats and reflective rainwear, was created by a woman. A family business owns it and establishes made-to-order statement pieces that provide warmth and a stylish effect.
9) Kanuk
In a workshop in the heart of Montreal, the brand designs and handcrafts winter coats. These artisans have drawn inspiration from the harsh Canadian climate for over 40 years. They design outerwear that can withstand even the most extreme cold weather conditions.
The Kanuk brand is a well-known figure in Quebec's winter landscape, forty years after it was discovered. The brand has built a reputation for producing a wide range of parkas. All of their coats are made to withstand the country's notoriously fickle and cold weather.
They've also undergone a revival, with both traditional and more modern designs proving popular. The winter coats are warm, comfortable, and immune to the elements. Kanuk parkas have a distinct personal aesthetic that ensures a luxurious look all winter long.
All of the brands mentioned above provide customers with the best and most easily washable winter coats. Those Canadian-made winter coats are important for us during the colder months.
Why Try Out Rocket.net - IcyCanada's recommended hosting provider