Evoking a great sense of history and culture, Dawson city in Canada has developed in the reflection of Midnight Dome, a mountain. It is very close to Alaska, which gives room for some confusion regarding being a part of Canada.
Positioned far up north, the city is registered as a National Historic Site; Dawson City has the richest gold mine. Even though it is no longer the lone stampeder in the gold department, it still has many gold operations and large commercial operations.
Imagine a city full of streets, churches, fantastic theatrical shows, and gambling hubs on two riverbanks. That is Dawson City for you! With beautiful boats that belonged to the same clan as the paddle wheelers, 259 of which were piled on the Yukon River.
What makes Dawson City even more remarkable is that it is home to most of the special events, from birthdays to anniversaries that one celebrates. It is the perfect location of the largest city north has not seen before, with just the right resources to do the needful in the Dawson City.
This atmospheric place has so much to offer, and the world is unaware of it. With this article, we will give you a tour of the West and one of the most evocative towns in Canada, Dawson City, and all the things you could do there, especially in the Klondike River.
1. Dawson City Museum
The museum in Dawson City documents and reflects the city's history and strategizes its emphasis on "the Gold Rush Era." Gold seekers have a proper directory as that is indeed a highly significant part of the city's history.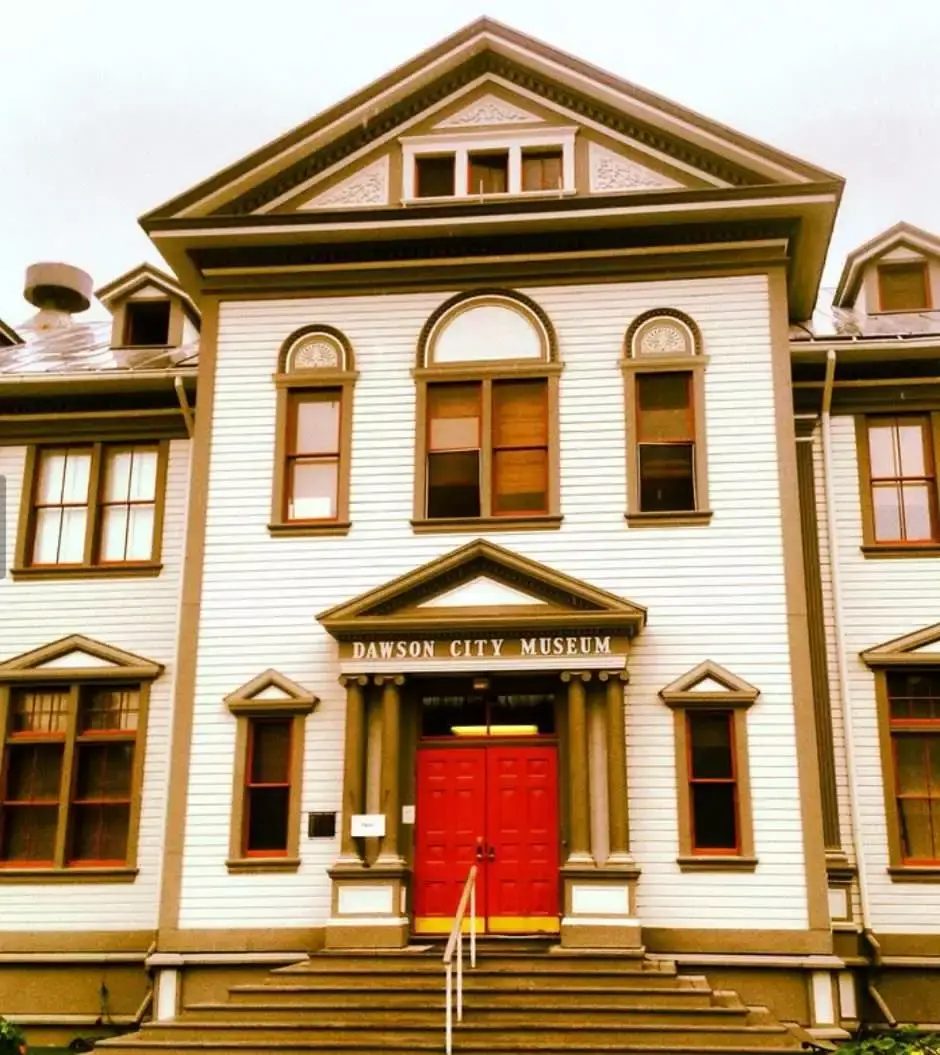 The Dawson City Museum displays the early features of mining while also mirroring the residents of the city lead. Along with this, there are some exhibits of the trains at the turn of the century.
As there was a significant influx of people in this small city in 1898, this museum portrayed the original culture. It reflects how the city became refined with stately homes and high-quality amenities. Not to forget the grand government buildings that make it stand out.
One can see the whole journey this city has been on since the very beginning from a single visit to the museum. It has been quite a transformation from craving for the basics in today's world, electricity,  running water, and mode of communication- telephone to focusing on the architecture and providing excellent amenities.
2. Claim 33 Gold Panning
Located at the Klondike Goldfields, Claim 33 Gold Panning is both an antique mine museum and gold panning combined in one. On top of that, they don't charge the visitors a single penny. Anyone can witness this fun and exciting place and click pictures anywhere they wish to.
Open only for a couple of months, from mid-May to mid-September. They feature gold mammoth and nugget ivory jewelry, food items from cold drinks to snacks, northern books in several languages, and once you wish to leave, they leave a part of Themselves with you in souvenirs from the gift shop and get some gold dust from Klondike gold rush.
While many things divide us and make us diverse, all of our love for gold brings us under the same umbrella. Everyone knows how good an investment gold is and the famous Klondike gold rush, but gold from Dawson city is unique and worth every penny. There is a list of modes they accept payment in, another perk of the place.
One should take out 1-2 hours from their Schedule to visit Centre 33 Gold Panning so that they get to witness each and everything in the best way about gold mining and its truest form. For visitors' convenience, on-site parking is always an excuse to get in or out of somewhere.
3. Yukon River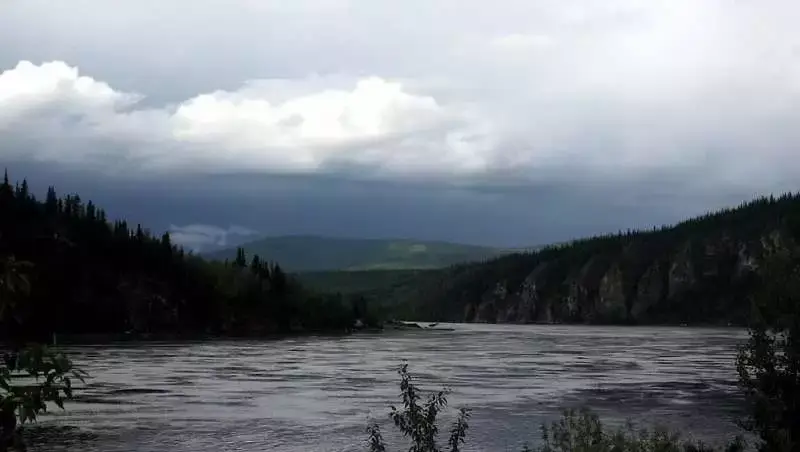 The third-largest river in the United States and the largest river in Alaska and Yukon, the Yukon River is a major river in the northwestern part of America. It is also the host of one of the longest salmon in the world.
This river is 3190 Km long and originates in British Columbia of the Canadian Province. From Yukon to the central portion of Alaska, United States, to finally going home in the Bering Sea, it travels a long distance.
As a result of world war 1 which led to the decline of gold mining, water transportation relatively declined. This decline resulted in water transportation being replaced by roads and airways in the Canadian Province.
Providing the experience of a subarctic climate, the valleys of the Yukon River have short and warm summers and very harsh and long winters. A fun fact about the Yukon River is that the Russians discovered it while the river's headwaters somehow remained undiscovered.
4. Yukon River Quest
Putting forth an exciting challenge in front of you, The Yukon River Quest hosts the longest annual kayak and canoe race globally that travels 444 miles from the Whitehorse to Dawson City in Canada. This takes place in June.
Most people indulge in this exploration for the sake of finishing it, as it is an accomplishment in itself. This journey lasts for about 2-3 days but offers people an experience of a lifetime.
Making most of this experience is about learning teamwork as well as perseverance. This Quest provides an experience not only to the participants but also to those who witness.
5. Midnight Dome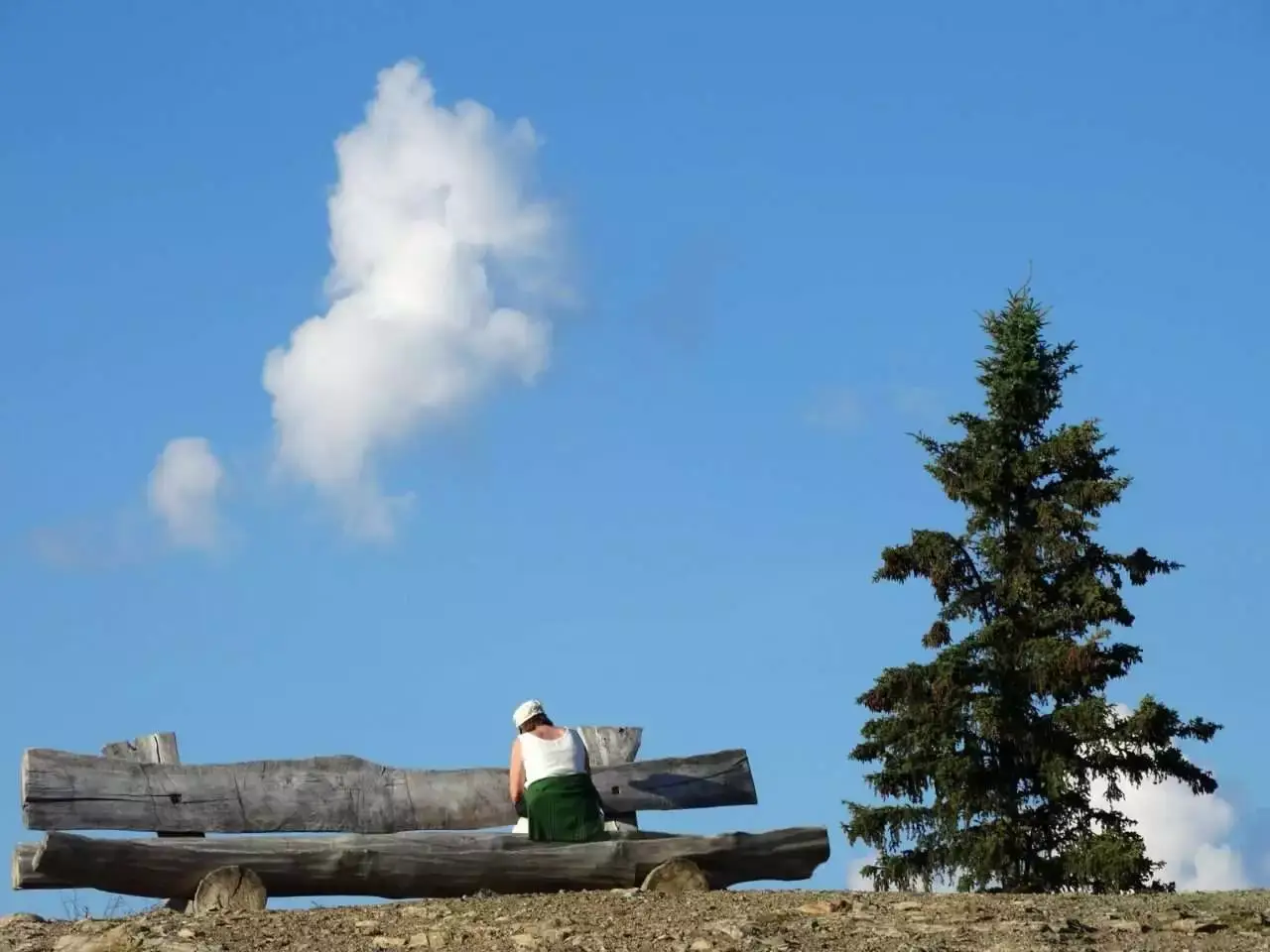 If you love sunsets, you have to see one at Midnight Dome in Dawson City. If you are driving there, don't forget to switch seats with the passenger so that both of you can take in the beautiful view.
The place can be a little occupied because honestly, who would want to miss this view? It is one of the very best in Canada. However, it is worth it as it is a short drive and a short hike that would have you sit "on top of the world." It is an experience that cannot be justified with mere words and one that would surprise you for all that it has to offer.
From offering a great view of Klondike River and Yukon River to providing a beautiful scenic view of the whole Dawson city from its opposite direction, midnight dome is your go-to! And if sunsets weren't enough or possible, you can always drop by to glance at the northern lights in the nighttime.
If you are planning to visit Dawson City, it's popular advice for you to go at dusk, if you are lucky and the sky is clear, you would get to see the northern lights. You can have a little picnic there and witness the midnight sun. One should leave only after watching the beautiful sunrise covered already.
6. Dawson City Music Festival
A very famous that you might know Dawson city by is "see you in September," when the longest-running music festival in Yukon takes place. It was only recently organized in September and ended at the start of October. However, it usually takes place in July.
From free events to ticketed ones, this festival focuses on the inclusivity of the masses. The free performances are about sitting near the bonfire, grooving to songs, while the ticketed performances have popular names in their guest list for entertainment purposes.
Holding the biggest Concerts on the weekends, the Dawson Music Festival is about a series of events held for one and all. In this exciting range of cultural events, one can find something or the other for themselves to be interested in.
Formerly known as just a barbeque on the weekend to now a significant event during the summer months, the Dawson Music Festival has had a journey of its own. Although it began as a humble local event, it now is something the Dawson city itself is known by, and kudos to it for giving its city a different identity.
7. Tombstone Territorial Park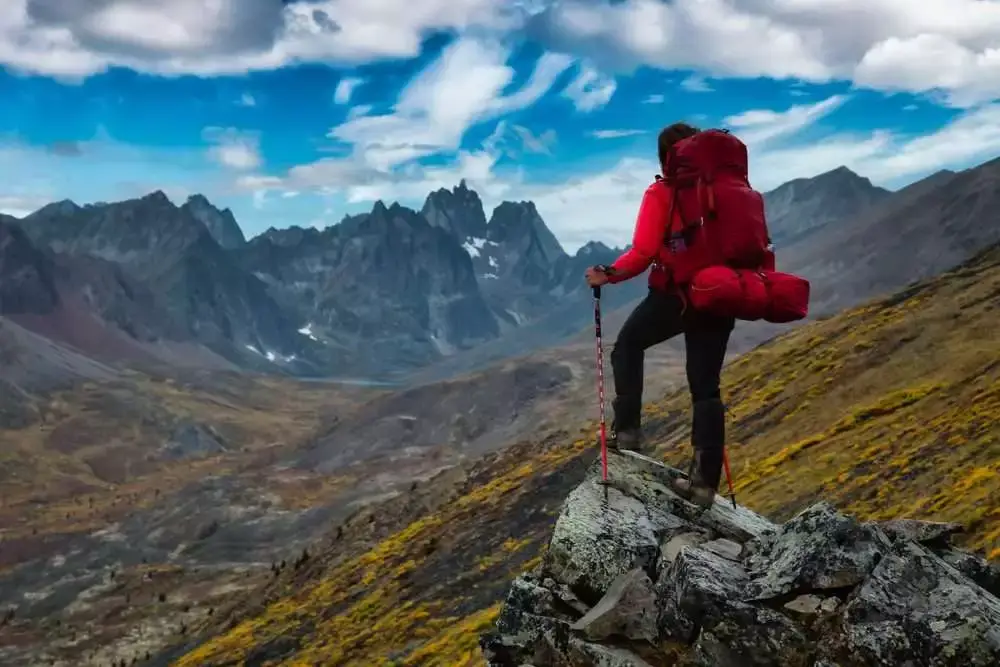 The Tombstone Territorial Park is a popular destination for car and backcountry camping, hiking, wildlife viewing, and winter recreation. It is also the only road-accessible campground in the park. It is open during the summer season from mid-May to mid-September.
For people of all interests, ages, and abilities, there are several things one can do at the Tombstone Territorial Park. It takes good care of all its visitors by providing them with wheelchair-accessible toilets to its information on several outdoor information boards.
Protecting the unique wilderness of rugged and high peaks and displaying the abundant and wholesome culture of the first nation, almost everything from the landforms to rich wildlife is reflected in this tombstone of the small town. As a result of the concentration of its ecological niches, there is a unique collection of flora and fauna.
Offering great wildlife sightseeing, the visitors can always attend an interpretive and guided hike to understand this beauty better. There is also a campfire program that helps one experience the natural history and culture of the park that Dawson city is so rich in.
8. Palace Grand Theatre
The Palace grand theatre is an exquisite, rectangular in plan three-story with a wood structure characterized by the symmetrical arrangement of architectural features. This building is, in reality, a part of the Dawson Historical Complex National Historic Site of Canada that memorializes the role of Dawson City in the Klondike Gold Rush.
Interestingly, this was built as a replica of the original Grand Palace Theatre of 1899, which was unfortunately demolished later. However, except for some approximated interiors that are distinctly modern, it is a replica of the original.
A classified federal building heritage, Palace Grand Theatre has rich historical associations and environmental and architectural values. The use of very high quality and excellent craftsmanship and use of the material is mirrored through the building. It is also a very appropriate illustration of Canada's approach to a reservation.
It is located on the same flat and grassy site as its predecessor, in the very heart of Dawson City. It has a wide scale with massing and very congruous materials along with public buildings in that same area. The character-defining elements are very well respected.
9. Yukon Territory
Bordering British Columbia, the northwestern territories as well as Alaska. The majority of the Population is situated in Whitehorse, the capital city. Home to 34,157 people, it is an excellent place to live and work at.
The Yukon Territory is full of very welcoming people who encourage people to visit and offer wide opportunities to them all. It is full of a skilled and educated workforce and has an up-to-date transportation system.
The city has a robust economy owing to its heavenly natural resources to state a few perks apart from the friendly community and excellent workforce. The city's broadband internet services to all the communities are the cherry on the top.
Moreover, this adventurous city has many outdoor activities to offer in every single season of the year. However, it has the lowest unemployment rates in Canada. This makes it an exciting and relaxing place for a stay where one can be away from the hectic city life.
10. Yukon Quest
Amidst the capital city Whitehorse and Fairbanks in Alaska, Yukon hosts the most challenging athletes trek across an area of 1000 miles of tundra on their four legs in February.
Sled dogs are incredible competitors, and this race in the Yukon Quest which was the longest dog sled race in the entire world is the resting point that falls in the middle for several tough pups along with their mushers. This gives the locals a chance to encourage and support the tough sportspeople sitting on the front seat of the front street in the town.
Conclusion
From an embodiment of the adventure in Yukon to the famous richest gold mine, Dawson City is everything fascinating! With the unmatched forests of Dawson city offering beautiful scenery, one is sure to be all heart eyes on their tour of the city.
Dawson City was probably a dream of the founders who were presumably working hard to build a wealthy life for themselves. This is the only reason for Dawson City's title as "the heart and soul of the Klondike Gold Rush."
A tour of Dawson City would most definitely encourage you to try something out of your comfort zone by taking out a page from its book of adventure. This city with a heart of gold that buzzes with enthusiastic people is not one to miss.
Not to forget the downtown Dawson city with a fantastic downtown hotel in Dawson City Yukon, one of the largest cities north situates. In downtown Dawson city, bonanza creek and parks Canada have been interesting to explore. The annual celebration in the West, especially in October, is a part of the town's national historical discovery.
Even though Dawson City is always brimming with people, the place never seems suffocating or crowded. Offering several quirky things to do, this place has a lot of cultures that you can take back with you in a single visit. If this weren't enough, the locals would seal the deal for you with their friendly and exciting nature.
The bonanza creek, downtown Dawson city, parks Canada has, klondike highway, klondike institute and that is very close to the world highway, luck panning, fish camp, sourdough saloon and more are all significant parts of the town.
You have to keep in mind that if you are a tourist from afar of the city, the visitor information needs to be kept handy. The visitor center at the north end and walking tours of the wooden boardwalks, the mighty Yukon River, and the free claim of the history of the sourtoe cocktail club are not to be missed in this life.
If you are looking to visit a small town that offers both thrills as well as opportunities to satisfy your soul, Dawson City is the place for you.
Do follow us and write to us if there is anything you want to know from us.
As an Amazon Associate, Icy Canada earns from qualifying purchases.