Are you ready to visit Canada? This is your complete guide to Canada tourism. 
Canada is a large country, a very diverse one, to be precise. It is the second-largest country in the world, and a lot is going on in Canada every day. Tourists or travelers are easily drawn to a country like Canada.
And why wouldn't they, as Canada is not just huge but unbelievably beautiful and serene. Canada is one of the most beautiful countries, not just in North America but also globally. There is so much that Canada has to offer the world.
And there is so much in Canada for travelers to explore. Canada's beauty is not limited; there isn't any shortage of beautiful sites and natural wonders. The country has everything a traveler might be looking for, vibrant culture and cities, beautiful weather and nature, rocky mountains. From coast to coast, Canada is all about the beauty it holds.
Traveling across Canada is an amazing experience one should get. One can spend months traveling in and around Canada, exploring from end to end. Be it Western Canada or the Northside, and both are equally impressive and satisfying. And the Canadian people, they are great too.
Canada's true essence is not only in its tourist sites or attractions, but it also lies in its rich history and culture.
This article is your guide to Canada tourism. To explore Canada better, a traveler must know all about Canadian tourism. So, we have this Canada tourism guide for you, which will help you with everything you need to know before you take that trip to Canada.
This Canada tourism guide primarily focuses on guiding you on every bit of Canada, from popular destinations, attractions, travel requirements, lodging options, costs to everything else you might need to know.
Now, let's look at what you need to know and what we have covered for you in this Canada tourism guide. We hope this guide on Canada tourism helps answer all your doubts and plan your trip better. 
A Travelers Guide To Canada Tourism: 8 Important Things To Know
1. How To Visit Canada?
The first thing on this Canada tourism guide that you probably need to know is how you will visit Canada? What are the customs and visa requirements?
All foreign travelers visiting Canada must bring a valid passport from their country with a proper Canadian visa. However, Canada doesn't treat all of its visitors in the same manner. Citizens of some countries have easier entry to Canada.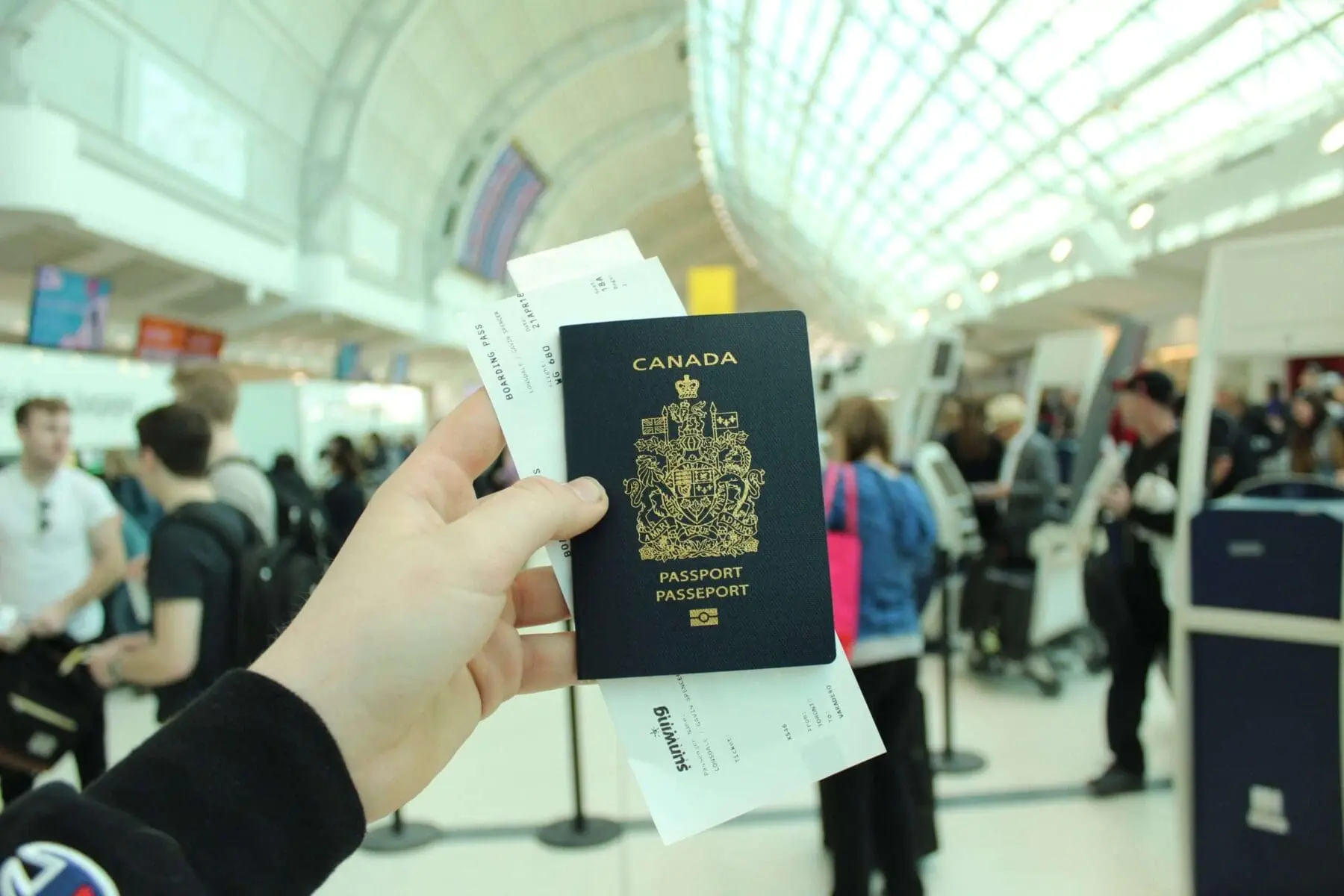 If you are from the United States, you will have an easy time entering Canada, and you will just need a passport. However, residents from Western Europe, Great Britain, and a few other countries have to have an ETA (Electronic Travel Authorization) agreement.
And people who do not have an ETA agreement with Canada must have a visa to enter the country. There are different visa programs available for visitors and travelers. You can choose your visa depending on the duration of your trip.
Here are some of the Canadian visas: Visitor Visa, Student Visa, Work visa. Since you will be traveling for Canada tourism purposes, you can apply for a tourist or visitor visa.
How To Apply For The Visa?
After choosing the right visa program that fits your purposes, the next step is to fill out the application. But before that, you might need to check whether you are eligible for a Canadian visa or not.
i. Check if you are eligible
Checking your eligibility is an easy task now. Depending on your type of visa, you will need to answer a few questionnaires. Then you will be evaluated based on your answers. After which, the system will let you know whether you are eligible or not.
To get access to the questionnaire, you must visit their website here.
ii. Create your online account
You can create an online account on the website mentioned above to enter all your details about your travel.
iii. Create a document file
After you have successfully created an account, then you will have to upload all your necessary documents.
iv. Fee Payment
After uploading the documents, you will be needed to enter the fees.
The next thing you need to do is wait for your visa to get approved. Once it is done, submit your passport and pay the processing fee. After the fee payment, you will have to wait for the processing of your visa.
2. When Is The Best Time To Visit Canada? All About The Canadian Weather
Now that you know how to go to Canada, the next thing on this Canada tourism guide is: when is the best time to go to Canada? Canada is so large that the weather is not the same at every corner. From coast to coast, Canada's temperature and climatic conditions changes.
And unless you are a winter person, the weather can be a little harsh on you. Canada is known for its chilly winters; even some fall & spring parts can be cold and dark.
But in case you are a winter person, then Canada is an absolute delight for you. There are so many things to do and enjoy in the Canadian winters. Canada is known to offer world-class skiing.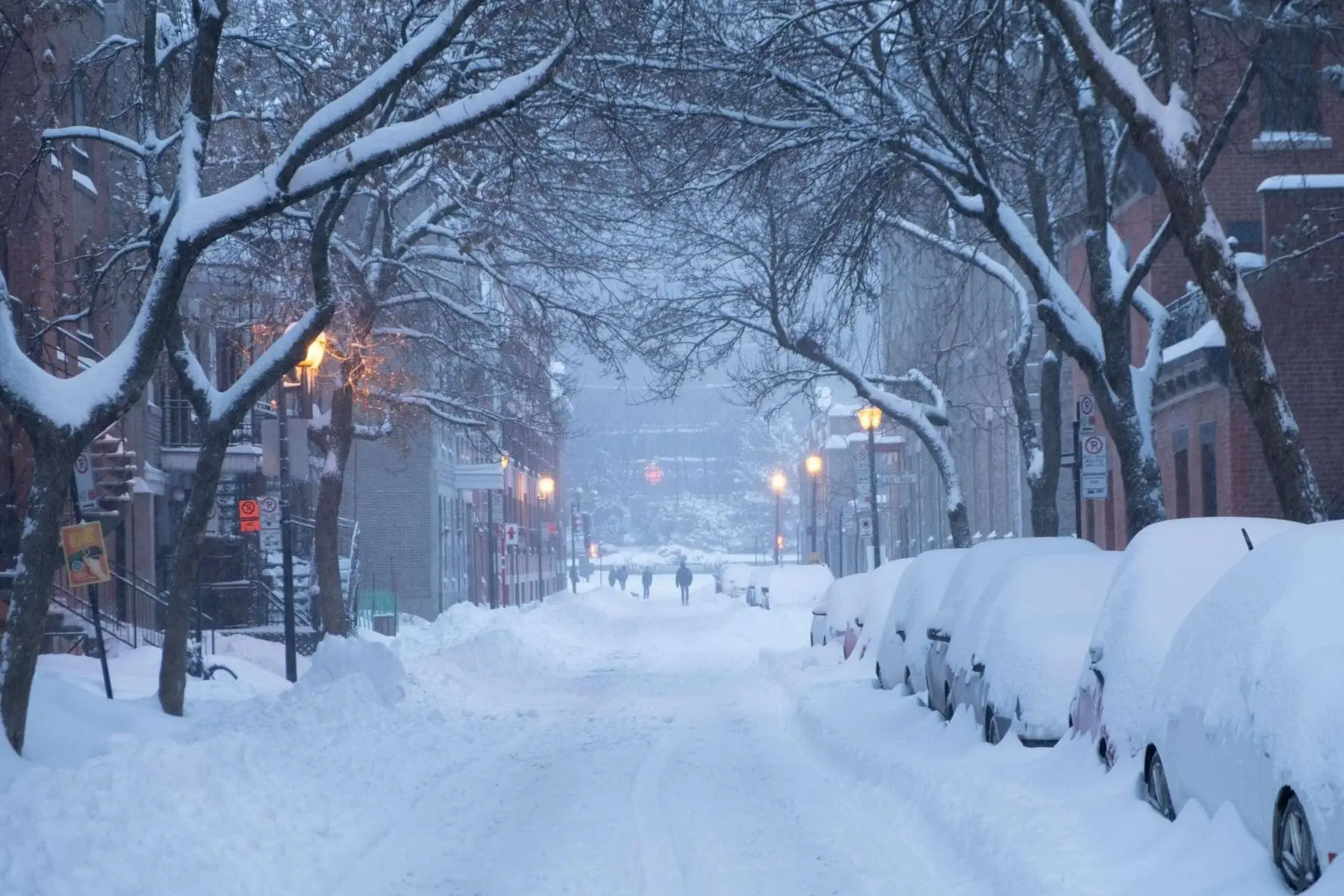 Summers in Canada is a great time to visit too. The tourist season starts from June-September, so it's all crowded in every spot during these months. However, it is the busiest time of the year.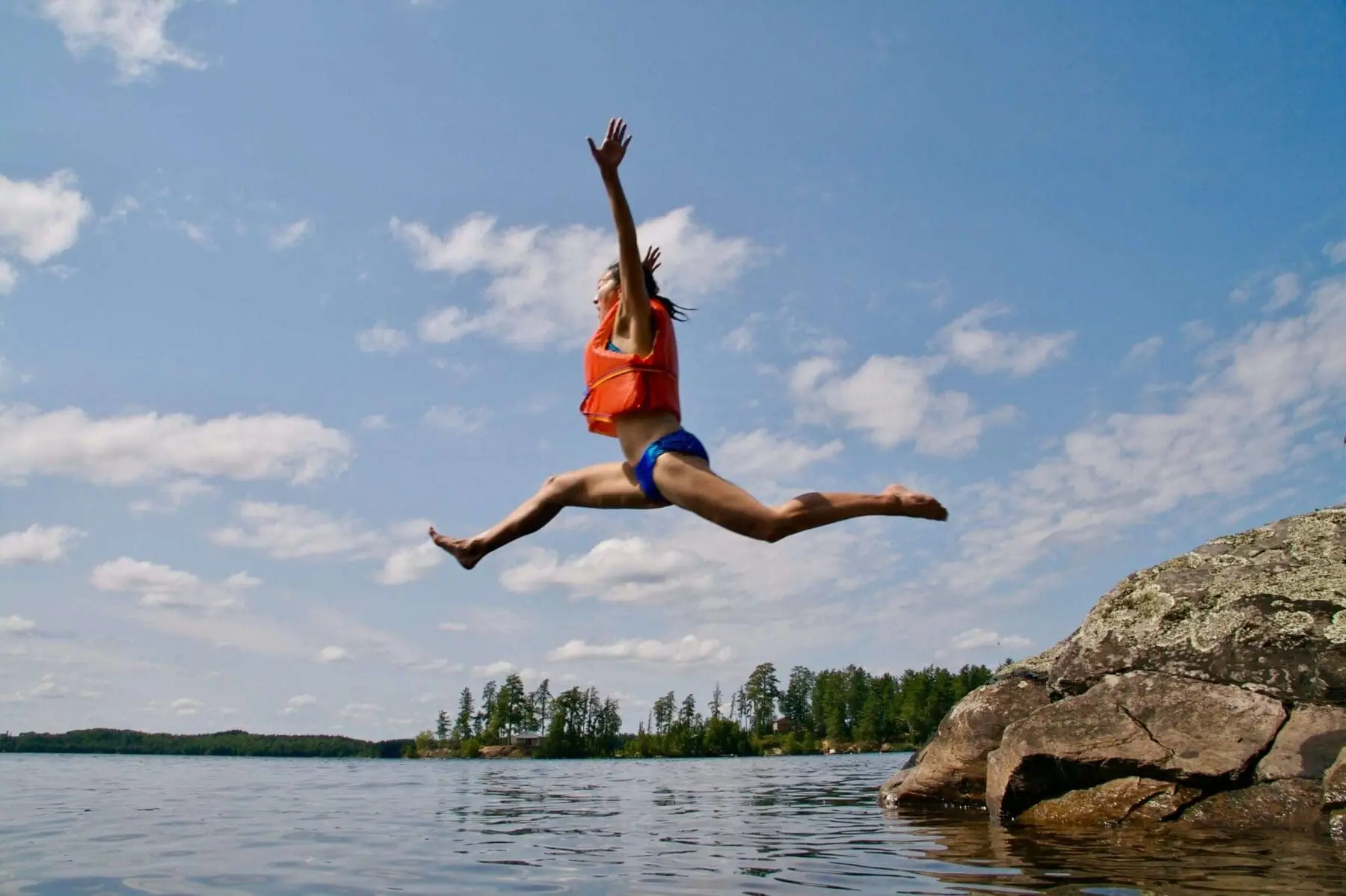 Depending on your travel plans, you can choose when to visit. If you want to enjoy the winter activities, you can visit in the winter. Or if you're going to experience the natural wonders, beautiful lakes, hike the forests & national parks, you can visit either during spring or summer.
We recommend visiting during September-December, as the crowd is much gone by then and even the climate is warm and special.
Canada boasts a wide range of climatic conditions. From vicious winters to scorching summers and harsh snowstorms, Canada has seen it all. The winters are so cold that Canada has once tied for the title of "coldest nation in the world."
So it is essential to know when is the best time for you to visit Canada. The climatic conditions are going to change drastically. Because your body might need some time to adjust to the Canadian weather, and if you travel a lot within Canada, you can expect the unexpected.
3. Traveling Costs Within Canada (How Much Does a Trip Cost?)
The next thing on this Canada tourism guide is about your rough budget. Figuring out how much a trip to Canada will cost is a significant part of planning your trip.
A trip to Canada can be relatively expensive because, as you know, the country is so big. There is so much to look around, visit and shop for, and add the taxes.
Mostly your expenses will be for accommodation, food, transportation and sightseeing or attractions. The accommodation rates vary depending on which city you choose to stay in; a few big cities like Toronto and Vancouver are expensive compared to smaller cities like Quebec City, Halifax.
Travelers who would like a good stay can budget their trip between $150-$300 per day. This will include meals, a night's stay, and outdoor attractions. However, if you plan to stay at campsites and move around on public transportation, you can budget your trip for about $100 per day.
And if you would like to go for a luxurious stay, everything will cost you around $350 per day. This will include staying in a nice hotel or resort, rental cars for moving around, guided tours, and fancy meals.
Tips On Some Budget-Saving
There are ways in which you can save a little from your budget. You can always choose cost-saving accommodations, use ride-sharing services, take free walking tours.
You can save a lot if you choose to stay in cost-saving accommodations such as hostels, campgrounds, motels, and university dorms. These are good options when you're traveling alone or with a group of friends.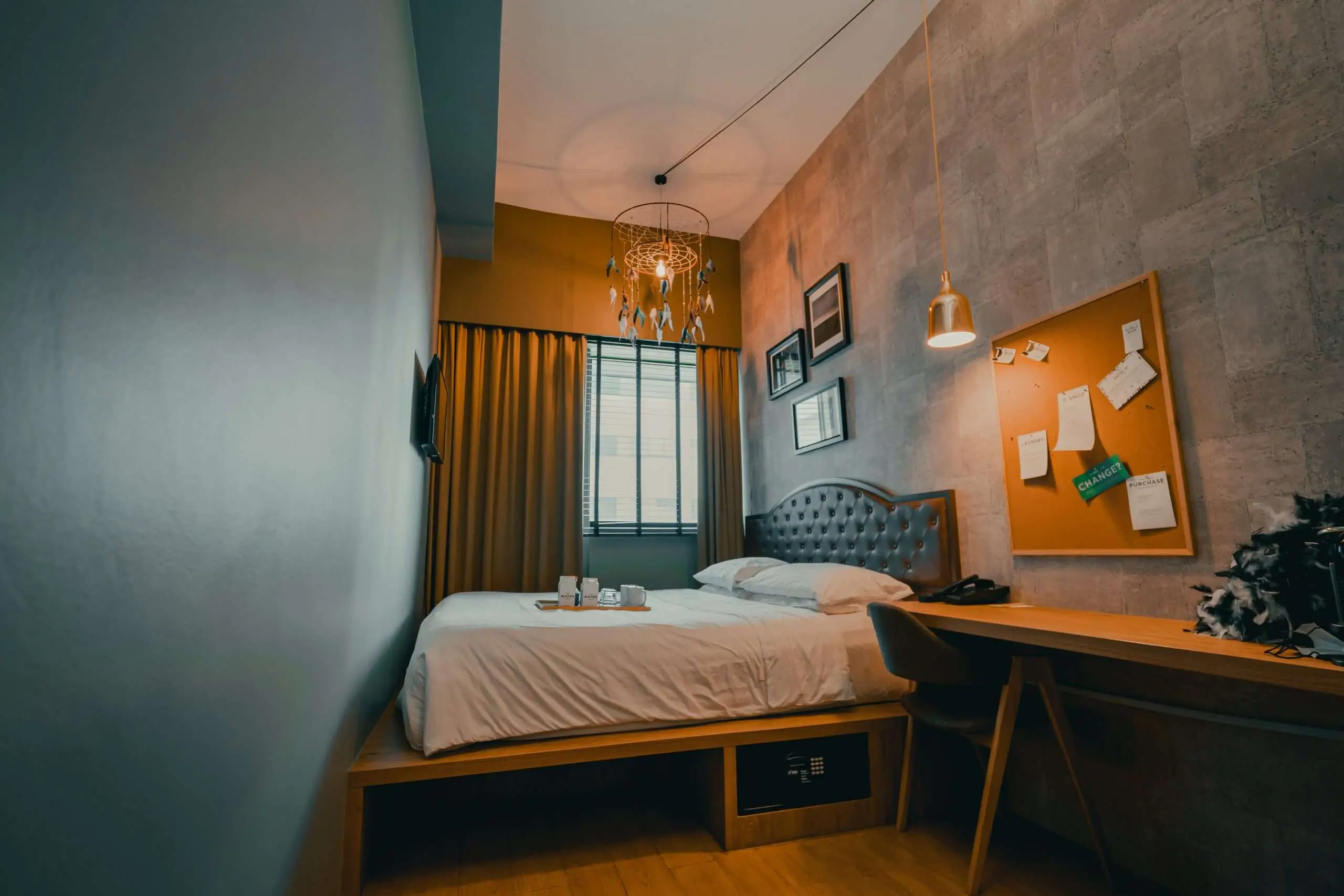 These dorm rooms or motels start at $25 per day. And they provide quite a comfortable stay too.
Other Expenses
Tipping in Canada is a known culture to all. So keep this in mind while you figure out your budget. Canadians in general tip 15-20% for various services, such as drivers, restaurant and bar servers, hotel bellboys, and more.
Your meals will be costly too, due to the 10-15% taxes added. So plan your expenses wisely.
4. What To Pack For a Trip to Canada?
So far in this Canada tourism guide, you have known things like how to visit Canada, how to set your budget for the trip, and when is the best time to visit Canada. The next best thing to know is what you should be packing for your trip?
As already mentioned in this Canada tourism guide, Canada's weather can at times be very unpredictable. So, you have to make sure you pack all the right things for your travel.
Only having the right set of clothing will allow you to experience Canada tourism well. If you don't pack wisely, you can miss out on many things and will not be able to get a hold of what Canada tourism is all about.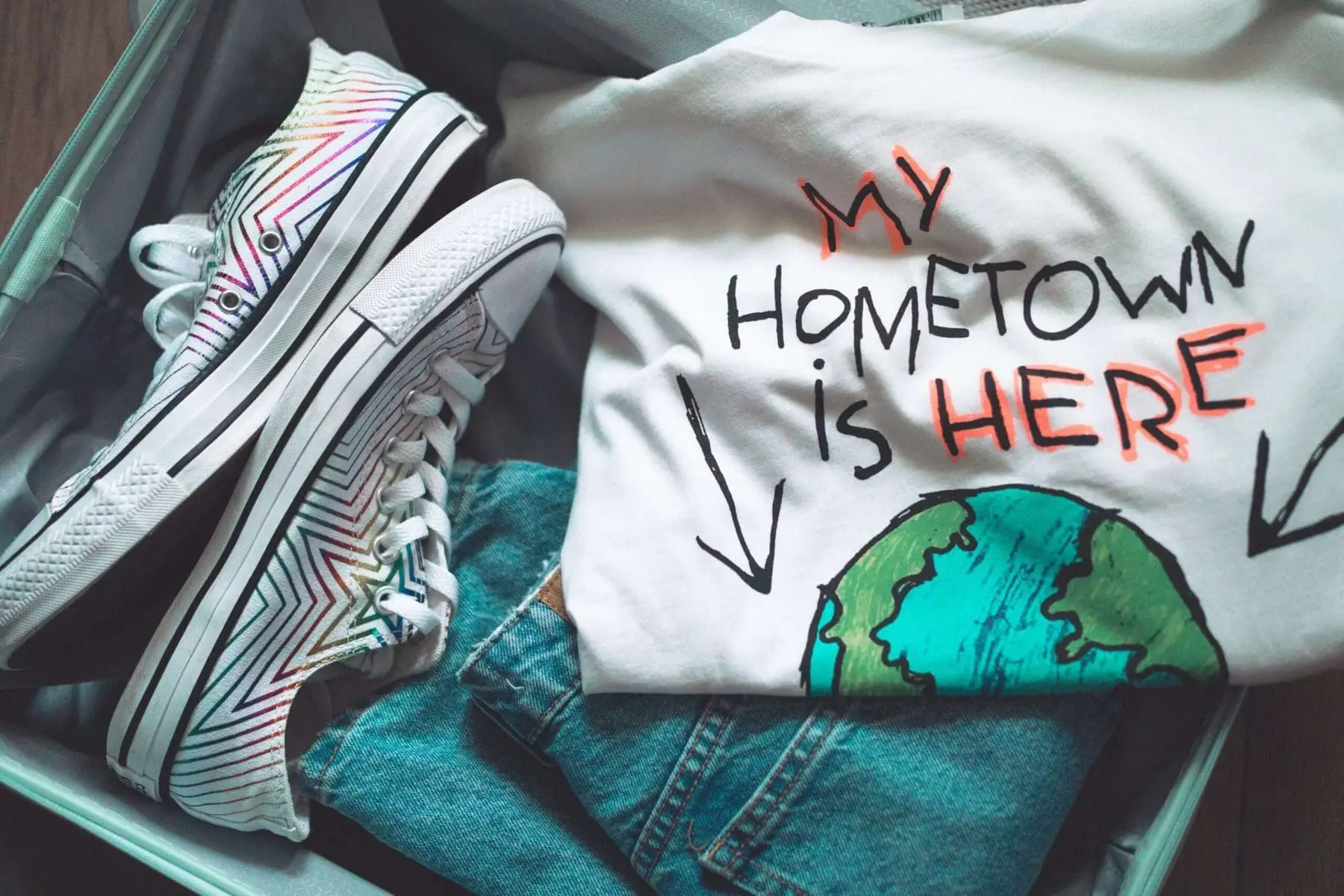 We understand that a traveler might have a lot of questions in his mind before a trip. Questions like how he should be packing for the journey, what all things might be needed, what kind of clothes to pack, and so on.
This is why in this particular section of this Canada tourism guide, we have tried to answer all your travel questions so you can sit back and relax.
Canadian weather demands different packing lists for different seasons as the temperature changes drastically over time. So we have listed below your necessities season-wise.
Summer
If you travel to Canada during the summer months, you will likely experience hot and dry climatic conditions. However, in the coastal regions, the weather is quite mild. And in Central Canada, you might experience some humidity.
So these are the things you should be packing for a trip to Canada in the summers:
Light clothing (T-shirts, tops, shirts, dresses)
2-3 pairs of socks
Hiking socks (several pairs)
Raincoat or waterproof jackets
Swimsuits (for the water sports)
Sunglasses
Hiking boots or shoes
Warmer clothing (light sweaters, sweatshirts, long-sleeved shirts)
It is better to pack some warmer clothing as the summer evenings can be quite cool.
Winter
If you are visiting Canada during the winters, you should be packing a lot of stuff. As you know, the winters in Canada are chilly.  (The coldest temperature to be ever recorded in Canada is a -63 °C)
Here's everything you need to pack for the chilly winters of Canada
Thermals (tops and bottoms)
Winter jackets
Woolen coats
Long-sleeve shirts
Woolen socks (a few pairs)
Sweaters, cardigans, hoodies
Gloves or mittens
Scarf
Winter pants
Snow pants (for winter activities)
Snow boots
Warm cap, earmuff, neck warmer
These are the basic things you will need on your trip to Canada. You can pack the rest according to your requirements and plans of travel.
5. Where To Stay In Canada?
The next thing that we have covered in this Canada tourism guide is the best place to stay. When you take a trip, where you stay is a crucial matter.
Firstly, you will, of course, want your stay to be as comfortable as it can be. Secondly, you also wish it's a location where you have easy access to many tourist destinations, provincial parks, or historical sites.
Whatever your budget is, you will find someplace or the other to stay in Canada. From luxurious hotels to natural campgrounds, there are just enough spaces for you.
Below we have listed the best options of stay you can choose from.
i. Resorts & Lodges:
Travelers looking for their stays surrounded by remote wilderness and beautiful scenery can choose to stay in a lodge. The lodges are mostly designed for outdoor enthusiasts.
As they feature many outdoor activities on-site or just nearby, such as fishing, hiking, kayaking. Most of the lodges in the cities offer luxurious services such as full spa facilities.
And most of the lodges are generally nearby National Parks. Staying close to the National Parks provides a great feeling. And being surrounded by remote wilderness is a different kind of experience of Canada tourism.
Some of the most popular lodges in Canada are:
Sunshine Mountain Lodge
Buffalo Mountain Lodge
Moberly Lodge
Greystone Lodge
The Northern Rockies Lodge
ii. Cabins
Cabins are the perfect accommodations for romantic and family getaways. If you are traveling with your family, you will enjoy staying in traditional or rustic log cabins. They give off a different feeling altogether.
The cabins' setting is most beautiful, where you can just relax and get yourself completely soaked into nature. Most cabins have a contemporary form. So, you will have definitely like the whole architecture.
Also, most cabins in Canada feature outdoor patios, balconies, spa facilities, and a personal kitchen. You will have a great time staying in one.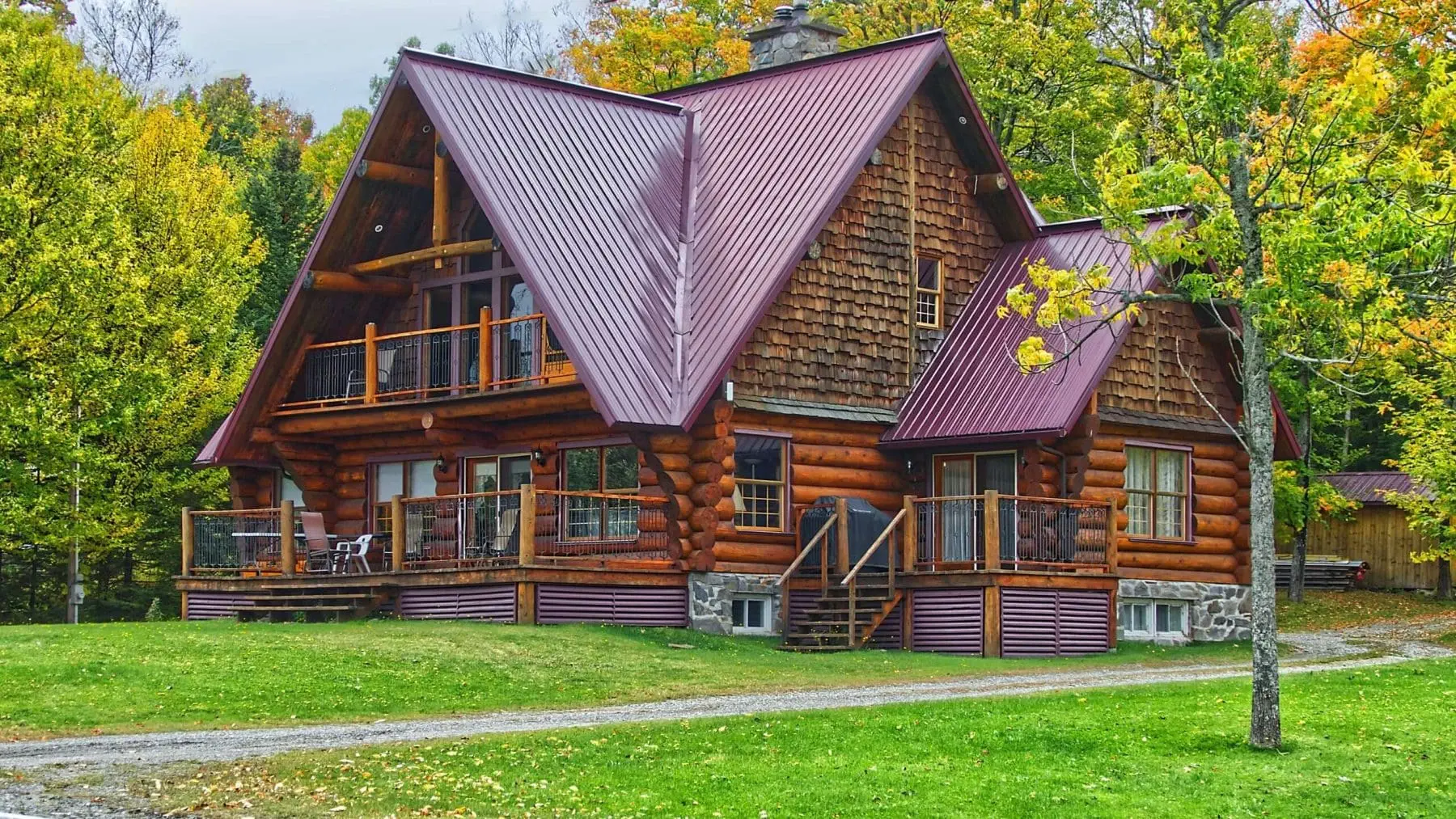 Here are a few best cabins in Canada you can have a look at:
iii. Youth Hostels
If you want a completely different experience, try looking for youth hostels rather than log cabins or lodges. However, the hostel stays are more convenient for solo travelers or in case you're traveling with a bunch of friends.
Some many universities and colleges offer their dorm rooms and hostels at pocket-friendly prices during the summer vacations.
iv. Camping & Huts
Canada is home to a lot of beautiful public and private campgrounds. Many of the National Parks in Canada have government-run campsites with varying qualities and outstanding scenery.
Most of these campsites are open all year round, and some are open seasonally from spring till fall. Few provincial parks offer camps on a reservation basis so that you can book beforehand. However, we suggest doing it in the best months for pre-bookings, either July or August.
And if not the campsites, then there's another option for your stay. The Alpine Club of Canada features backcountry properties for adventure travelers, mountain hikers, and others in remote country places.
They are small log cabins, commonly known as "huts." These huts can accommodate a small group of people. And features dorm-style arrangements and communal cooking facilities.
6. Getting Around In Canada
Next up on this Canada tourism guide is your travel sources from one place to another while in Canada. Getting to Canada might not be difficult, but getting around in Canada can surely be one.
In a vast country like Canada, where there's so much to see and visit, people can surely get confused about how to start their trip. Which mode of transportation would be more convenient, and other such queries are quite common.
But you do not have to worry, as, in this part of the Canada tourism guide, we have covered everything you need to know on how to get around in Canada.
Here's how you can move across different cities or provinces in Canada:
Bus services
Canada has excellent bus networks to move across major cities. Services like Greyhound Canada operate most of the long-distance buses at a fair price. If you want to travel from one big city to another reasonably priced, you can always choose bus services.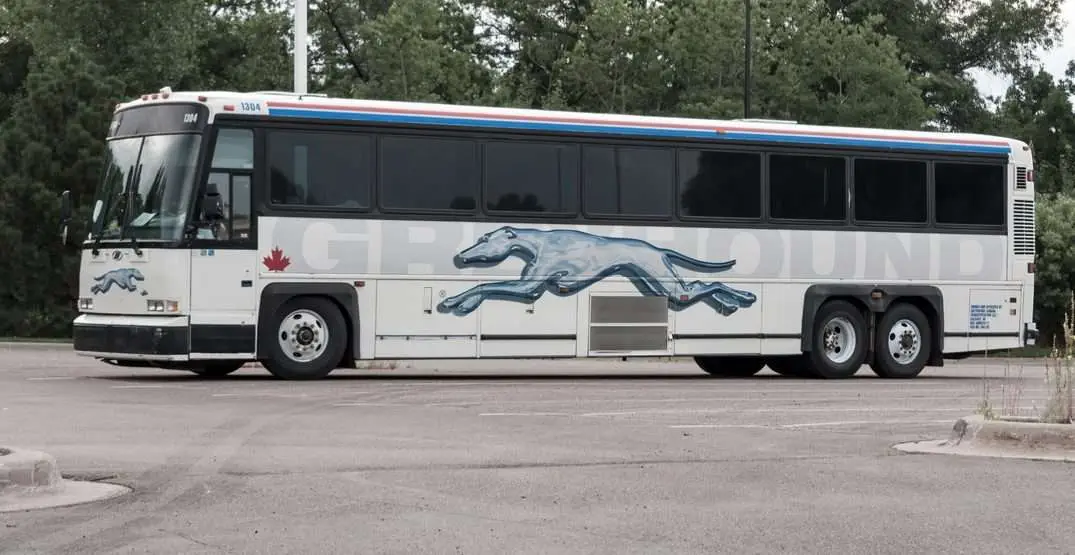 The buses run through a proper timetable, so you don't have to worry about your timings. And the long-distance buses do have stops in between for all the meals.
Megabus is the best option for traveling between cities, as you can get very cheap deals when booked in advance.
By Plane
Canada has an excellent network of domestic flights to move around in every corner of the country. Flights are one of the costliest services, but the best when there's too much to look around but little time in hands.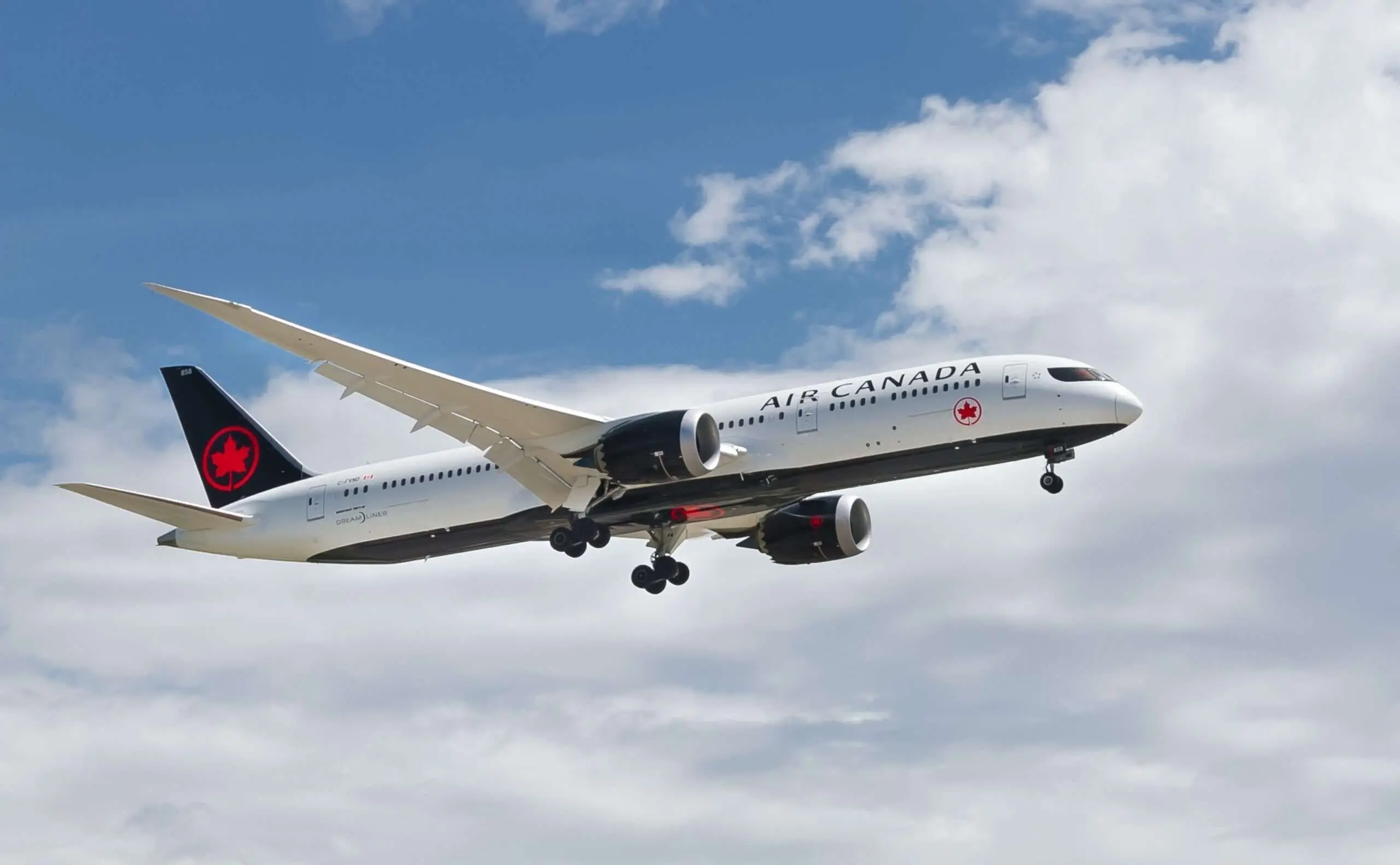 Big operators like Air Canada and West Jet are the most popular choices. However, there are smaller airlines too that operate regionally. West Jet and Air Canada's prices are mostly very high since these two are the only major airlines.
By Car
You can easily drive around in Canada if you have a driver's license. And traveling by car is one of the best ways to explore any city, any country.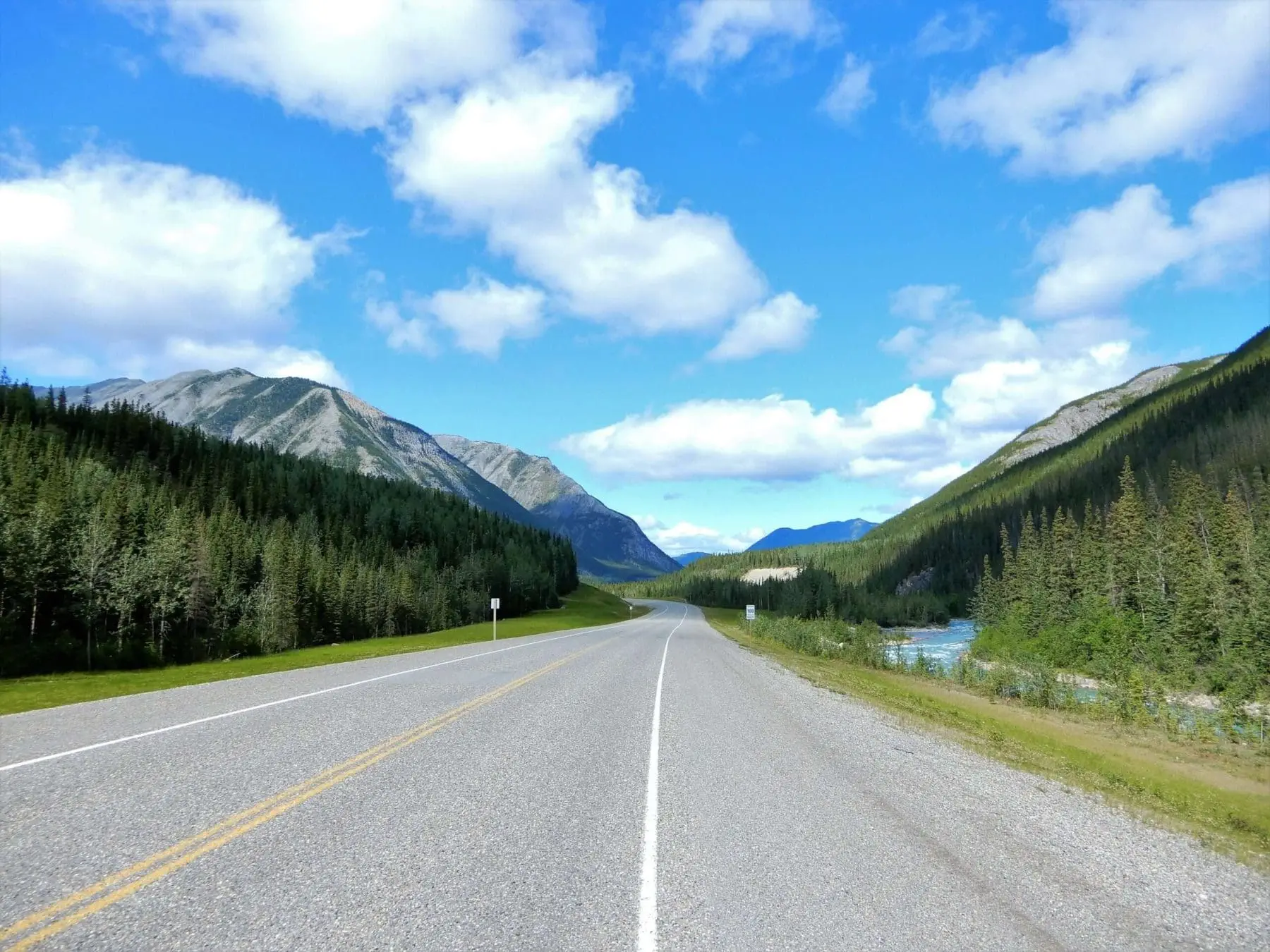 If you have plans to stay in the country for a good amount of days, your best option is to rent a car and drive down. Experiencing Canada tourism cannot get better than this.
Canada has scenic roadways that are so blissful to pass by. You can drive your way straight into Canada's wilderness. And renting cars in Canada is not so difficult. However, every rental company has its terms and conditions.
Mostly you will need a valid driver's license and a credit card. The car rentals per day might cost you around $35-80 CAD.
By Trains
VIA train services run from coast and coast and offer comfortable and affordable travel. However, long-distance travel might not be cheap, but traveling between shorter routes is best taken by trains.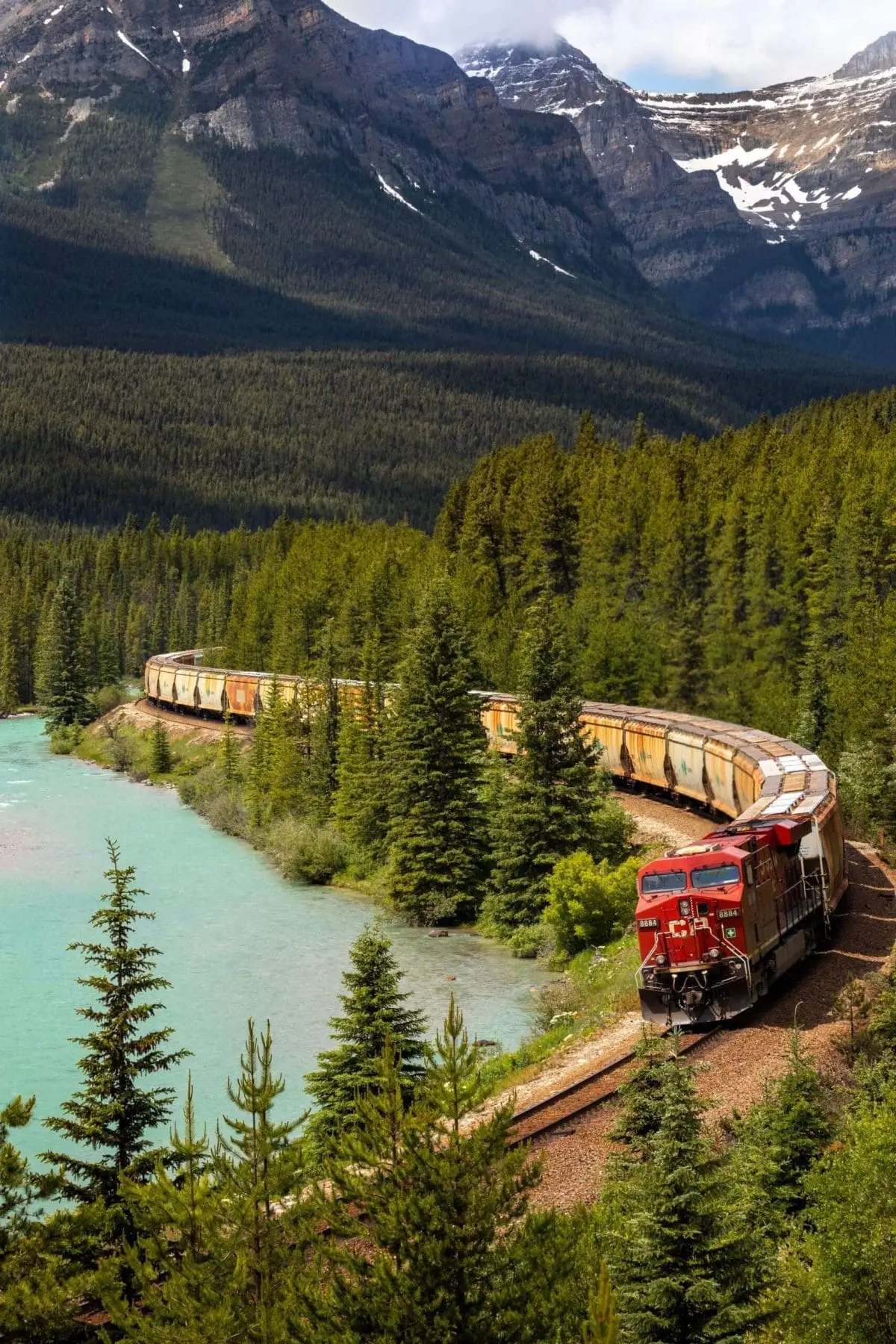 The VIA train services run between Toronto & Montreal and Toronto & Vancouver. Trains are more comfortable than any other services, and the prices are fair too.
High price tickets include amenities like meals in the restaurant car and accommodation in bunk beds.
Other smaller companies offer short-distance travel, such as the Algoma Central Railways and White Pass & Yukon Railroad trains.
By Ferry
The various ferry services in Canada connect Canada from coast to coast. While you travel to some destination, you must enjoy your journey and not just the destination.
And to fulfill this, Canada has some excellent ferry services that take you across the Canadian coasts. And leaves you with memories for a lifetime.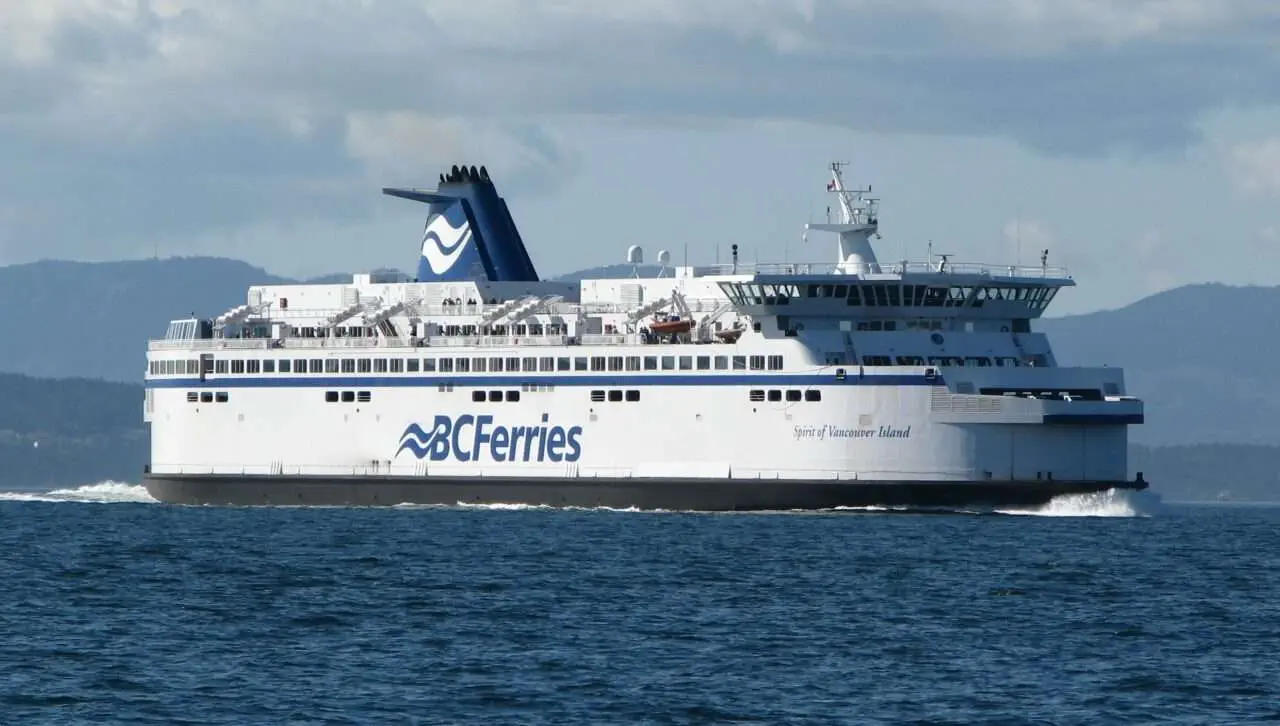 You will best experience the Canadian ferry services in Canada's westernmost province, British Columbia. The BC ferries run between Vancouver, Vancouver Island, the Gulf Islands, or Vancouver to Victoria's charming city.
And mostly, the prices of the ferries are fair. However, if you carry any ride-on along with you, either a bike or car, there are additional charges.
By Bike
And the last option of transportation we have for you in this Canada tourism guide is a bike. Moving from one place to another in a city is best done in cycles.
Most Canadian cities have special lanes for cyclists, so you can easily move around with your bikes.
There are several bike rental companies offering bikes daily at reasonably fair prices. You can rent a bike for $15-30 per day.
7. Top Towns/ Cities/ Province To Visit
Canada is a country with a pure blend of history, culture, beauty, and customs. And this is well noticed in the majority of its cities and provinces.
It is not quite possible to explore each corner of Canada, as the country is vast. So in this section of this Canada tourism guide, we will list the top best cities or towns, or provinces you must visit on your trip.
i. Ontario
Ontario is the capital city of Canada and is among one of the most beautiful cities in Canada. Most people, while visiting Canada, prefer traveling around the west coast. But, Ontario is a hidden gem that people are yet to discover.
Only those who have eyes for natural beauty can see what Ontario has.
Ontario is like a natural paradise. The city is full of life and yet has a laid-back atmosphere. Being home to around 250,000 lakes, Ontario boosts major attractions.
You can just get lost in nature there and relax for some time, as the city is that soothing. Moreover, you can witness an abundance of wildlife in Ontario, and each year, Ontario hosts several festivals.
ii. Nova Scotia
Nova Scotia is an eastern province in Canada, home to Canada's top island – Cape Breton Island.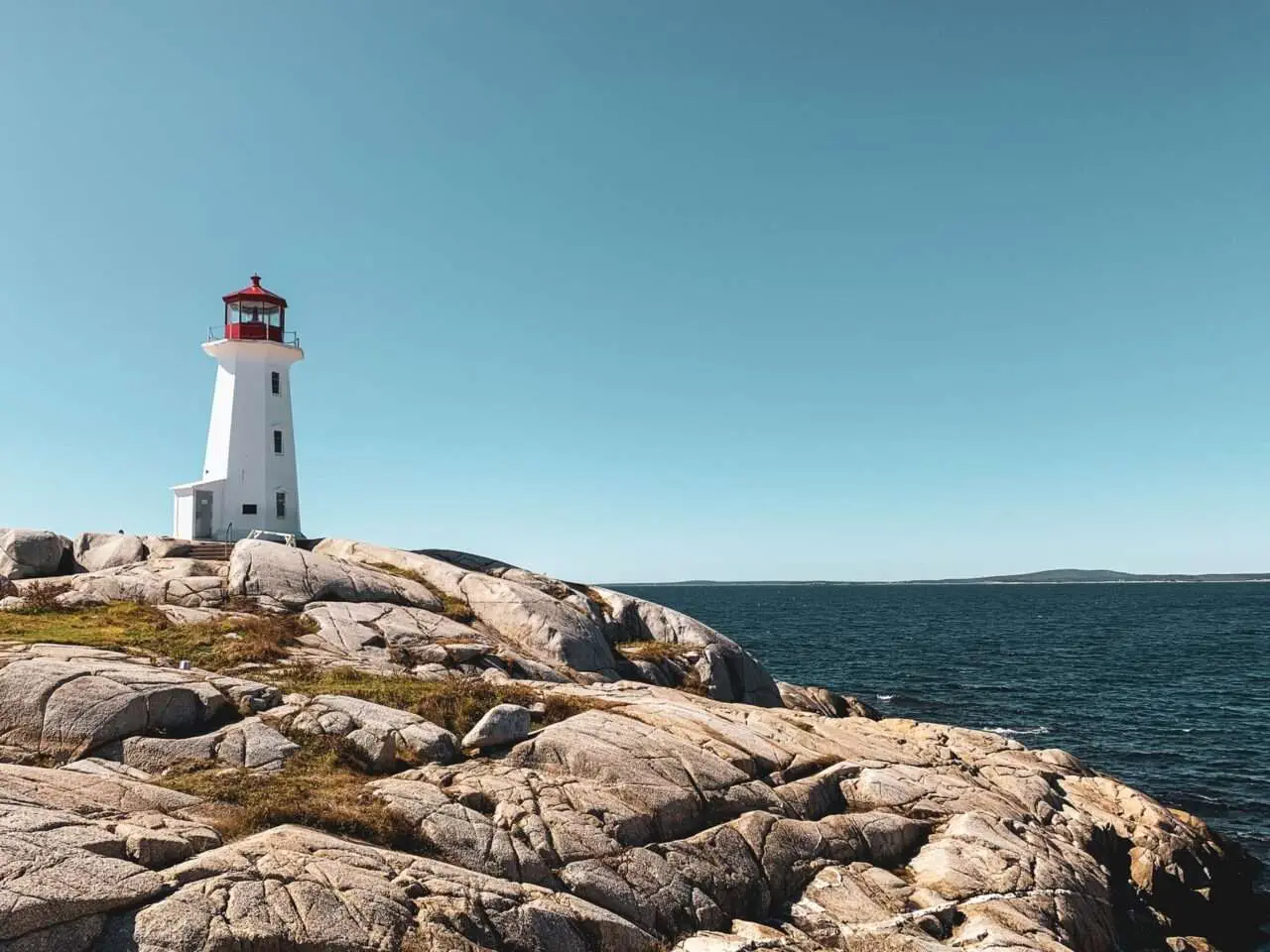 Cape Breton Island was voted the number 1 island in Canada as it offers gorgeous scenery, delicious seafood, and super-friendly locals.
Apart from having the number 1 island, Nova Scotia has a very happening atmosphere. Every year it hosts the world's largest food and film festivals. And if you happen to be around during that time, it would be amazing.
This is a great place for food lovers too, and especially for seafood lovers. And as it is surrounded by water, you will be amazed by the miles of coastlines and gorgeous beaches.
And the nightlife is as amazing as the daytime too. There are more pubs and bars than in any city in North America.
iii. Vancouver
Vancouver is a beautiful coastal city right on the edge of nature. Vancouver is one of the world's most visited and beautiful cities.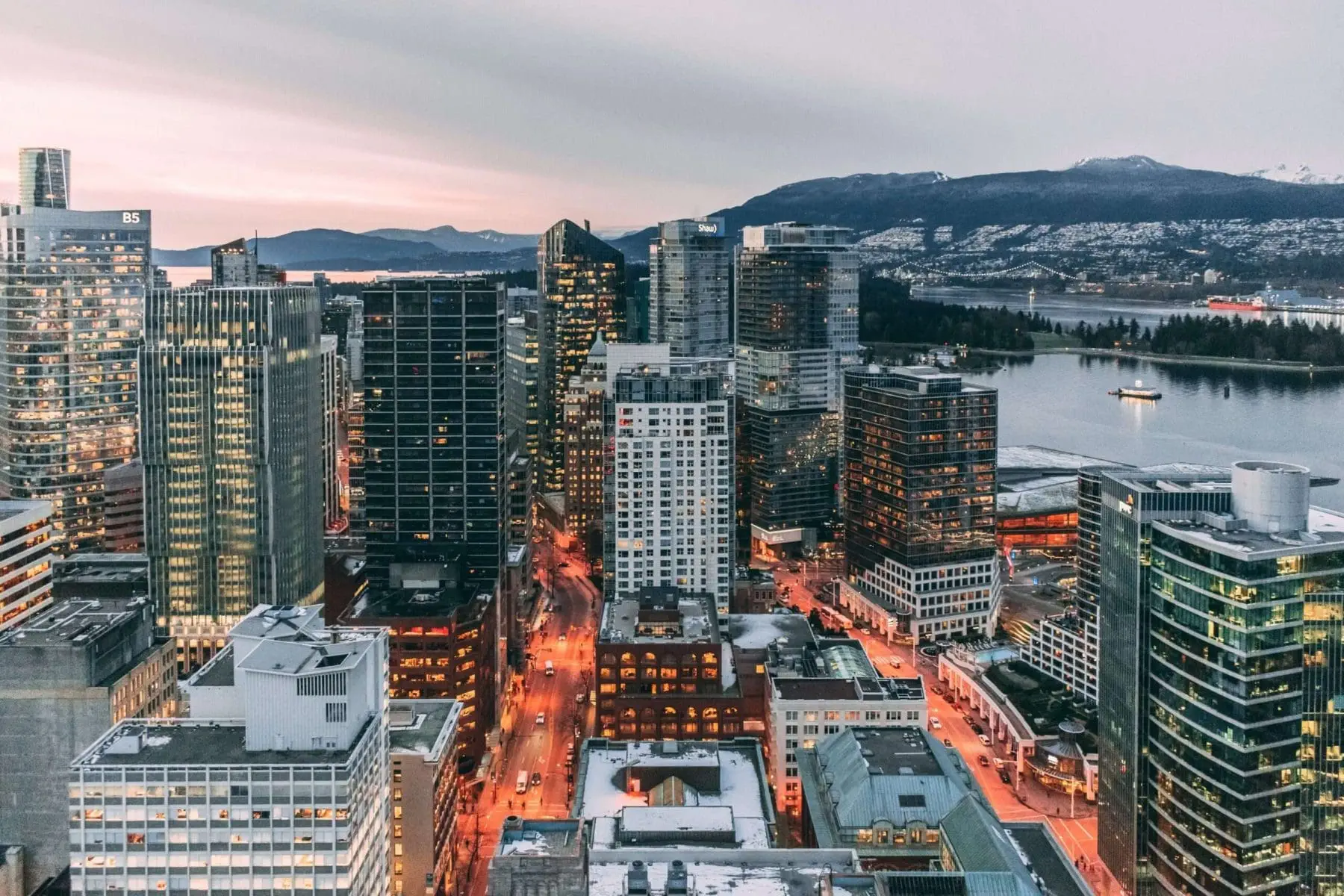 Vancouver is one of the liveliest cities you will come across in Canada. And with its rich cultural life and mountain backdrop, everything seems beautiful.
Vancouver is also home to one of the largest ski resorts in North America- Whistler Blackcomb. And Vancouver is a great place for all kinds of outdoor activities, such as hiking, camping, skiing.
iv. Victoria
Victoria is one such city which you cannot miss out on your trip. Stationed on the Vancouver Islands, Victoria is the capital city of British Columbia. The town is just the perfect balance of everything beautiful.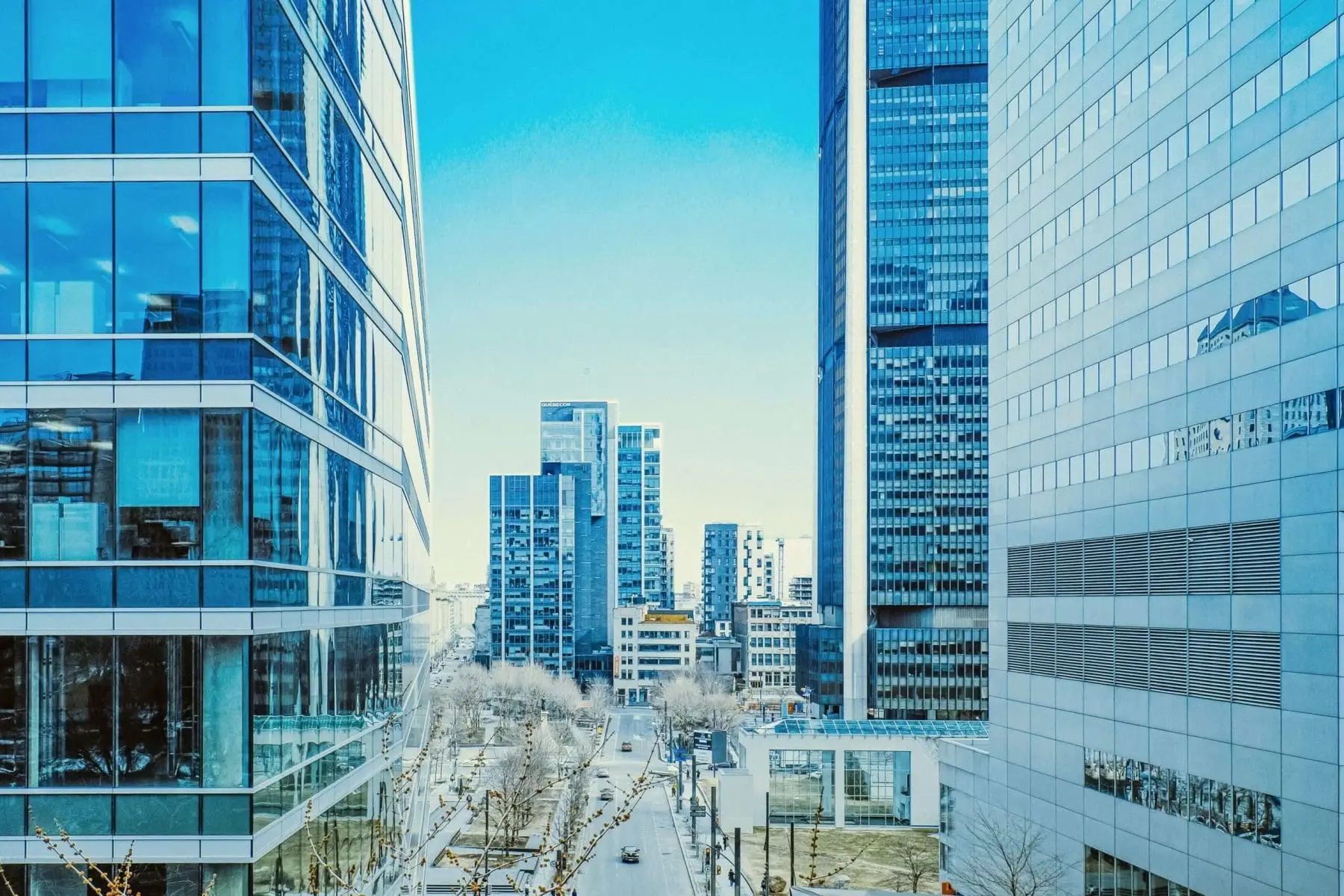 Even the city streets offer a lovely feeling, and there is an old-world charm in the city which tourists enjoy the most. And Victoria is popularly known as the city of gardens, so there's a lot to see there.
The city also is famous for its marine life and harbors. The town has everything in it, rich cultures, enticing history, charming atmosphere, and anything one could ask for.
Here is a little guide on the best things to see and explore in Victoria. Click here to check out the guide.
Canada tourism can be pretty well experienced by visiting these cities as Canada tourism is about Canada's major attractions and what makes Canada so popular.
Visiting these cities and meeting the locals will get you a touch of what Canada tourism is.
8. Must Visit Attractions
So far in this Canada tourism guide, you have known almost everything on a trip to Canada.
So next up on this Canada tourism guide is the must-visit attractions of Canada. Of course, there are many, but we will list the 4 top-rated attractions one must visit.
After all, Canada tourism cannot be completed without its most visited attractions.
i. Old Quebec
Old Quebec is a must-visit historic neighborhood of Quebec City. It is considered one of Canada's gems and is a UNESCO recognized world heritage site.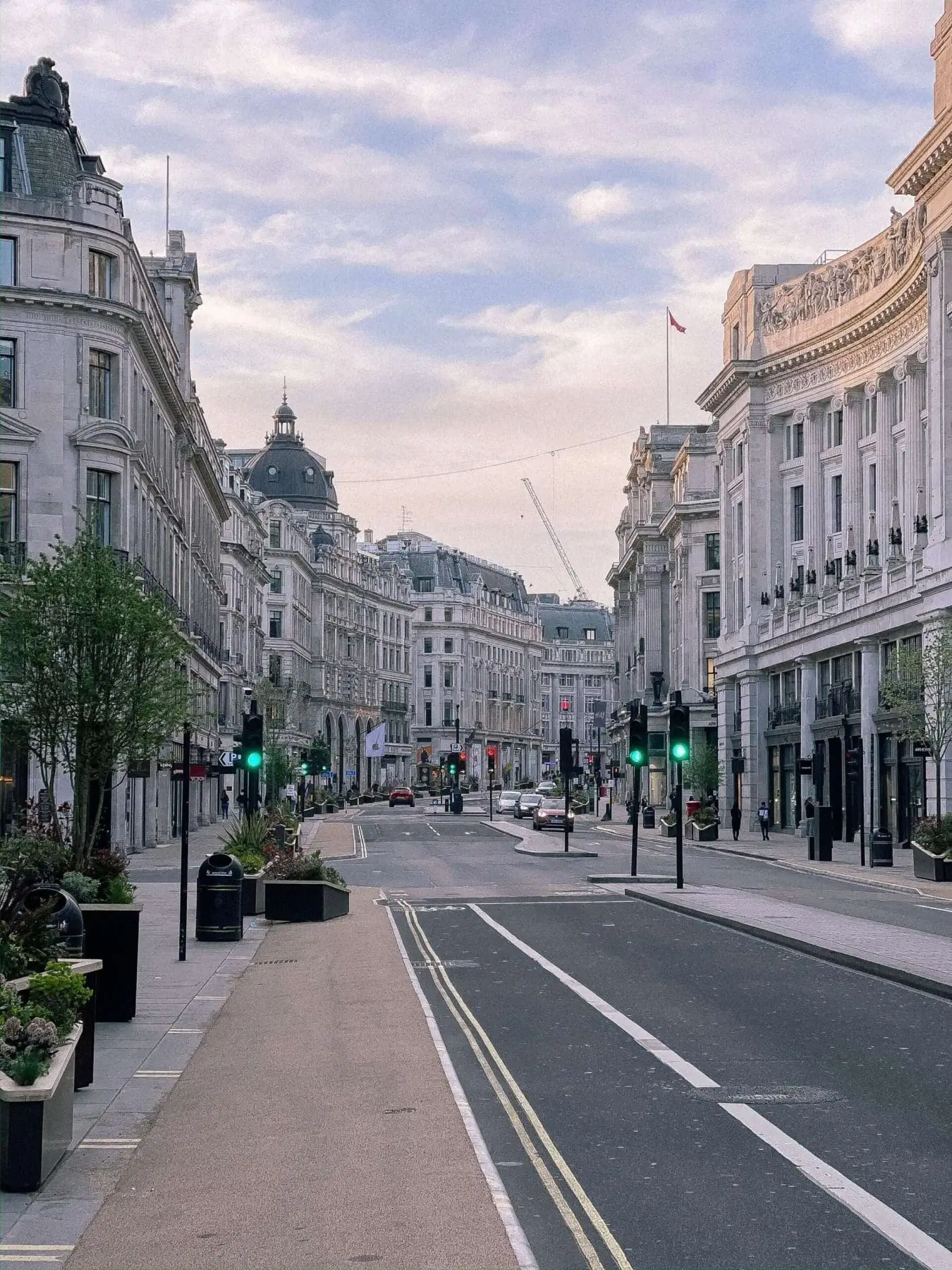 Old Quebec is Canada's most popular tourist destination. Apart from the beautiful historic buildings, it features a few great museums, unique shops, amazing restaurants and much more.
ii. Niagara Falls
Niagara Falls is one of Canada's most visited attractions in Canada. It brings about nearly 1 million visitors each year.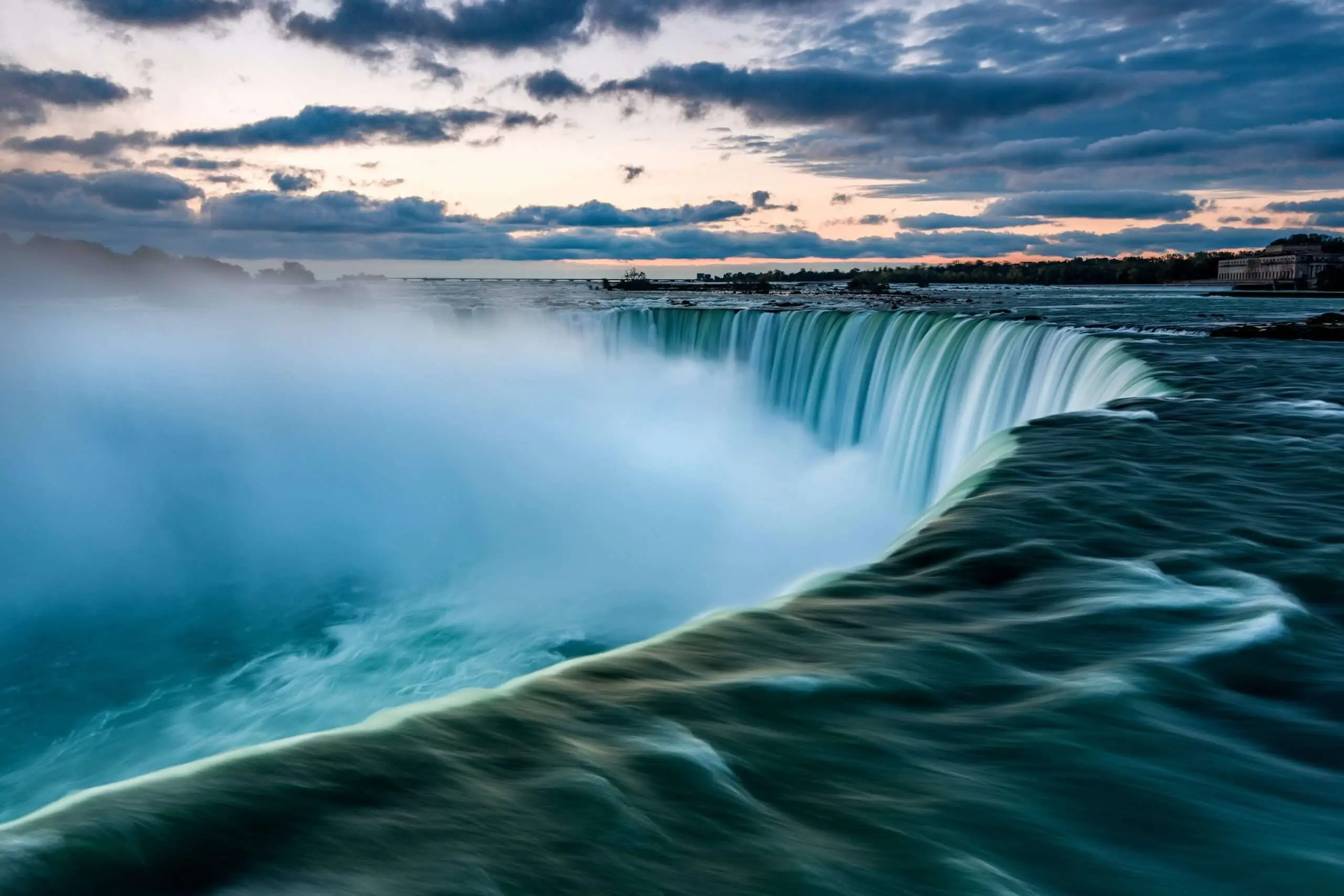 Niagara Falls offers an experience that one should get at least once in their life. Many people confuse Niagara falls with being one waterfall; however, it is three different waterfalls.
The waterfall offers excellent views and a lot of activities.
iii. Banff National Park
Nestled in Alberta's Rocky Mountains, the Banff National Park is the oldest national park in Canada, established in 1885.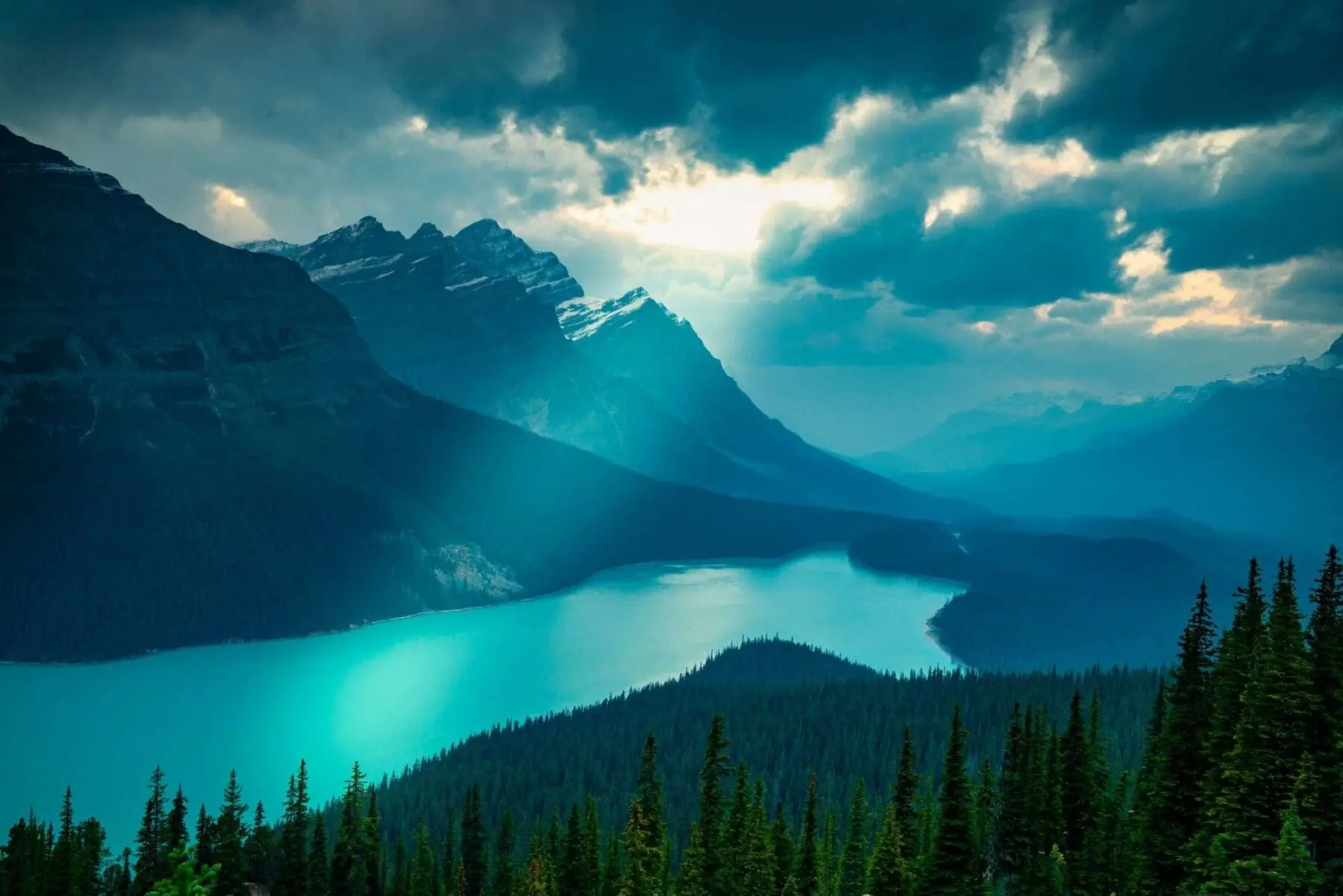 The park features snow-capped peaks, mountain glaciers, turquoise-colored lakes, dense forests, and massive landscapes. Banff offers the world's most breathtaking mountain views.
And it offers a great variety of outdoor activities, including camping, hiking, skiing, fishing, horseback riding, and much more. The favorite attraction of the park is Lake Louis, a beautiful green water lake.
Banff National Park is the perfect destination for both nature lovers and adventure enthusiasts.
iv. Vancouver Island
Away from the hustle-bustle of the city life lies Vancouver Island, straight off Canada's pacific coast. Once there, you will feel like you are in a completely different world. The Island will take you close to nature, and you will have unforgettable experiences.
Vancouver Island is known to boost a mild climate that tourists very well enjoy and a thriving community. The island region has something for each one of you.
Whether you would like to view wildlife or do some marine activities or maybe some shopping, you will have access to everything.
So this is all that we have covered for you in this Canada tourism guide. Just know that Canada tourism is not something you can understand; it is something that you need to experience and feel.
And this is not the end to Canada tourism. Apart from the places and attractions that we have listed, you can explore a lot more. There are breweries and wineries, the best restaurants, beautiful gardens, and parks.
We hope this guide on Canada tourism certainly helps you know Canada a little better so that you can plan your trip accordingly. And do let us know your views on Canada tourism and, of course, on this Canada tourism guide.
Suggested Read: 
A Guide For All You Need To Know About Canadian Visitor Visa
The Best Ten Halifax Beaches Worth the Drive
The Top Ten Reasons to Take East Coast Canada Vacations