Everything you need to know about the Kananaskis mountain lodge is made available in this article.
For 42 years, Kananaskis Country has been the inhabitants' well-kept secret. Albertans have cherished this sanctuary, preferring it as the calm, soothing alternative to the busy national park, without the cost or crowds associated with Banff. But now that the secret is out, people from all over the world are recognizing Kananaskis as the natural paradise the Albertans have known it to be for decades as they search for ties with nature free from excessive pollution and commercialism.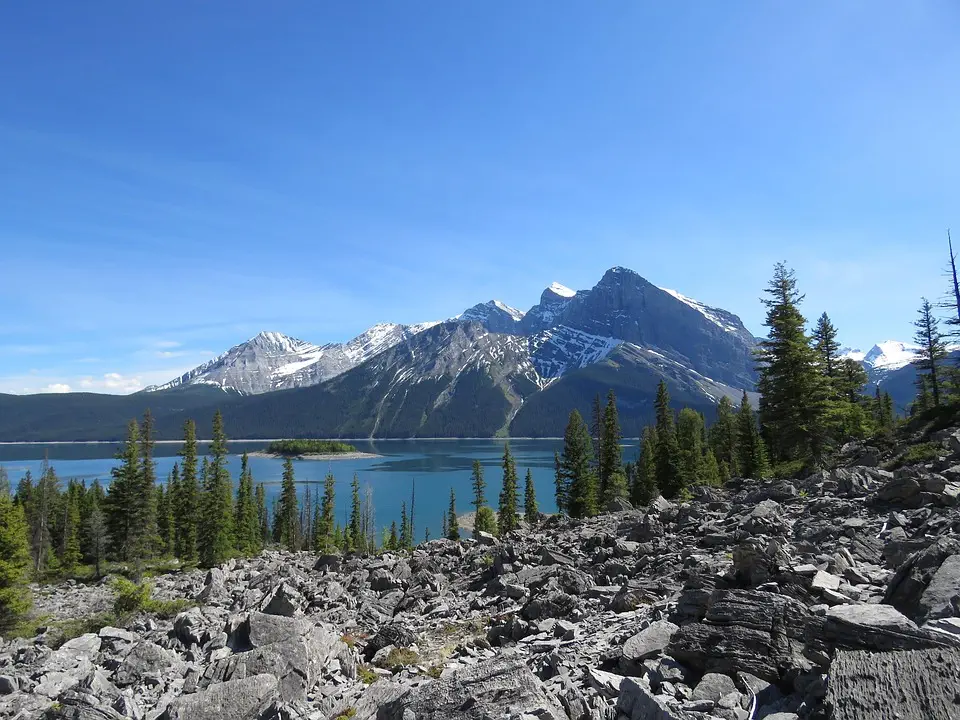 About Kananaskis Mountain Lodge
At Kananaskis Mountain Lodge, Autograph Collection, a beautiful location in the Rocky Mountains, offers stunning beauty and contemporary comfort; explore an unforgettable experience. About an hour outside Calgary Intl Airport, in the gorgeous Kananaskis Country, is the Kananaskis Lodge. Kananaskis Mountain Lodge is a great starting point for both business and vacation travelers as well as it is a great family-friendly hotel because it is surrounded by the Canadian Rockies, lakes, glaciers, and other provincial parks.
After a tiring day of skiing or trekking, you'll want to warm up in front of the enormous fireplace in the spacious but welcoming hotel entrance lobby, which is surrounded by comfortable couches and chairs. It's the ideal setting for board games or chatting. The warmth of the fire and the bright sun streaming in through the enormous picture windows were enjoyed by many guests (and their four-legged partners) while they relaxed. You did read that right, dogs!
The hotel welcomes pets and even offers pet sitting services; however, because this service is in high demand, it cannot be guaranteed, be sure to make arrangements before your arrival.
Moose, deer, and bighorn sheep are common sights in Kananaskis, and those who are lucky enough to get a good look may even spot carnivores like grizzly and black bears, mountain lions, wolverines, and coyotes. They firmly advise guests not to feed or approach these larger creatures, despite the fact that it is exciting to observe animals in their natural habitat. Please take a moment to view their great neighbors in Kananaskis from a safe distance in order to ensure their safety and to acclimate them to human contact.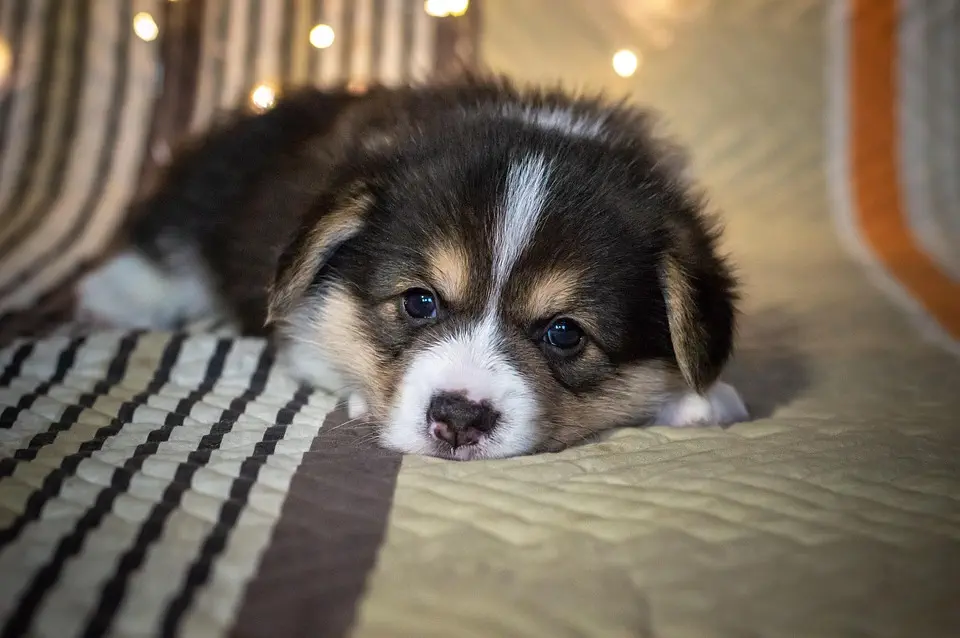 On the slopes of the Nakiska Ski resort or the Barrier Lake paths, specifically, explore Alberta"s mountain playground. Go horseback riding at Boundary Ranch and generally play a perfect round of golf at Kananaskis Country Golf Course. The various weather really needs of the visitors were taken into consideration when building the really modern resort.
Through the Trans-Canada Highway, Kananaskis Mountain Lodge is 85 kilometers southeast of Banff and roughly one hour's drive from Calgary. Approximately 100 kilometers (62 miles) east of the resort, or a 45–60 minute drive, is Calgary International Airport, which is the closest airport. You will want to stop along the way to take pictures because it is a short drive through stunning alpine scenery.
The hotel does not offer a shuttle service if you are unable to drive. However, Brewster offers a scheduled bus service. The price ranges from $69 to $73 one trip for adults and $35 to $36 one way for children ages 6 to 15. When sharing a seat, children under the age of six rides gratis.
When you arrive at our Alpine resort, unwind in our extravagant lodgings, complete with free Wi-Fi, cozy bedding, and rustic décor. From the comfort of your room, enjoy beautiful views and energize your spirit at our full-service Nordic spa. Visit one of our restaurants for delicious food, creative cocktails, and quick meals when you want to splurge.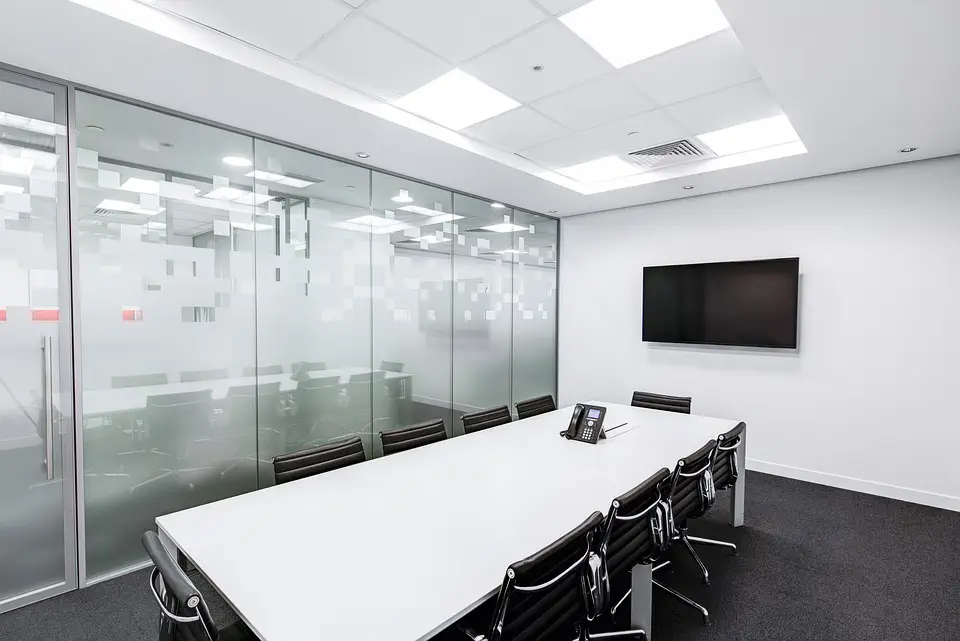 There is free parking available on-site at the Kananaskis mountain lodge autograph collection, with a daily limit of 22, and paid valet parking, with a daily limit of 37.
The lodge is well known for its hotel management as well as for family rooms, banquet rooms, meeting rooms for Canada delights business and leisure travelers, and the delta lodge. The staff here welcomes you with warm service and takes very good care of all the cleaning and safety standards.
Are you planning a gathering? Their roomy venues are the only place you need to go.
The Kananaskis mountain lodge, for all intents and purposes, was first accessible during the 1988 Winter Olympics, which basically included skiing tournaments at Nakiska Ski Area in a kind of major way. To accommodate the demands of Olympic visitors, it was mostly constructed in 1986, which is actually quite significant.
Why it is known as Autograph Collection
Luxury and expensive hotels that fall under the Marriott International umbrella make up the Autograph line.
Autograph Collection Hotels is a broad and vibrant portfolio that upholds ideals of creativity, design, and craft, with more than 135 independent, unique hotels in the most sought-after locations on earth. Unique to no one else, each hotel in the Autograph Collection is hand-selected for its distinctive character and unique features that honor the founder's passion, intelligent design, innate artistry, and connection to the place.
As a result, the mountain lodge at Pomeroy Kananaskis kept its distinct character while having gained access to international marketing channels, a customer loyalty rewards program, and an autograph collection.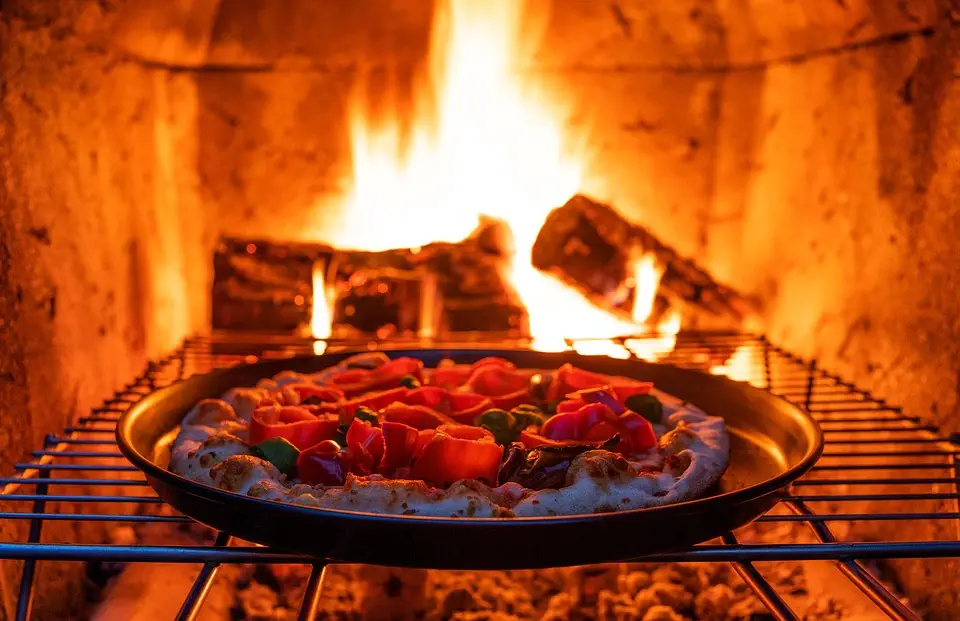 2. On-Site Restaurant at Kananaskis mountain lodge
An upscale restaurant with a superb atmosphere is located on-site at the Kananaskis mountain lodge autograph collection. All the restaurants are conveniently located restaurants from the Kananaskis hotel. Kananaskis provides everything you need to refuel for adventure, whether it be candlelight cuisine drawn from the best local farms, relaxed family eateries, or quick meals and snacks to go.
Forte Restaurant
Forte restaurant greets you with big windows, which make for a pleasant dining experience since the room is filled with sunlight whenever you want to binge. A restaurant reservation is required for this.
At Forte Restaurant, luxuriate in exquisite Italian cuisine whether you're searching for a simple or elegant dining experience. Try one of their famous hand-crafted wood-fired pizzas, or feast on roasted meats, fresh salads, seafood, and pasta that is prepared in-house. It's open for breakfast as well as dinner. For more details, you can call on this number
+1 403-591-6272
Cedar Room
Let the warmth and pleasant atmosphere of the modern mountain comfort you to sleep. Only the best and freshest local ingredients are used in The Cedar Room's seasonal cuisine. Enjoy our Canadian Chophouse, which features mouthwatering dishes made with local, fresh ingredients. Our Canadian beef, fresh-water seafood, and humanely raised chicken are prepared to perfection and presented in style. This place is open only for dinners, and the dress code here is smart casuals. So do visit this restaurant for its tasty dishes.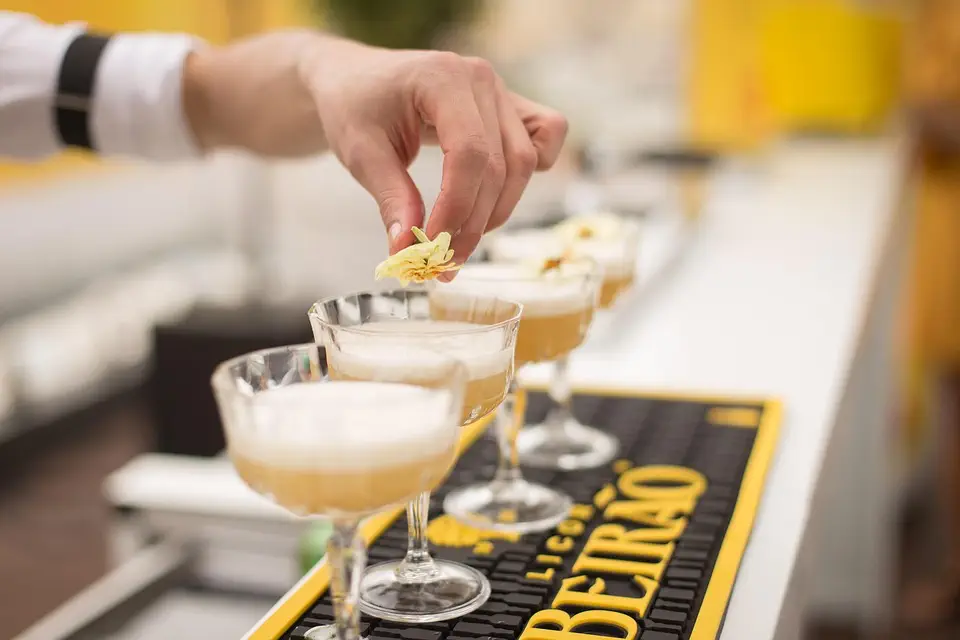 Blacktail Bar
Blacktail Bar offers delicious meals and small shareable meals in pleasant surroundings by the fire. Chat with friends while enjoying our excellent handcrafted cocktails and local beers, whether it's for a quick lunch or a much-needed nightcap.
Market Cafe
Re-energize with a range of freshly prepared breakfast and lunch options at their on-the-go cafe before hitting a hole-in-one at Kananaskis Golf Course. In addition to meals, you will find convenience items such as toiletries, gifts, and local products.
Wood's Pub and patio
The establishment is distinguished by a rustic log cabin with pool tables, video games, and darts. After a strenuous day of exploration, a locally brewed Pint and some burgers and fries will more than satisfy your hunger.
Both online and at the customer service front desk, bookings for every restaurant are available. Although during busy days and festive they have very slow service.
A different menu is provided for in-room dining. In order to cater to the young palates, Kananaskis mountain resort autograph collection provides room kids meals.
Fifty thousand square feet of indoor and outdoor space are gathered within the  Kananaskis mountain lodge autograph collection. The luxurious Nordic spa, which is situated between the Canadian Rockies and offers a 360-degree view of the mountain ranges and alpine forest, is indeed enjoyable but also soothing in the winter.
The Nordic Spa at Kananaskis is a haven for wellness. It's a lavish hideaway for people who need some well-deserved R&R; the ideal location to forget the stress of everyday life and concentrate on your health. The spa uses hydrotherapy to transport you to another world, while the stunning Canadian Rocky Mountains serve as the perfect backdrop. There are five pools in the spa, 2 of which are heated, 2 of which are warm, and 1 of which is cold. It's Extremely cold! Additionally, there are winterized loungers, saunas, a steam room, and the Two Trees Bistro.
Not the waters but the recently opened Two Trees Bistro may be one of the spa's most opulent locations. Here, spa visitors may indulge in locally brewed craft beer along with dishes that are just the right amount decadent without being harmful. For the ultimate relaxation, go to Two Trees Bistro's top lounge and take a seat on the private patio.
Moreover, they provide massage services at an additional fee. Booking ahead is advised since they frequently sell out months in advance. They also offer some Nordic spa packages for the members, so don't miss it.
Hydrotherapy: This is the water therapy that has massive healing and restoring benefits.
Prices: Hotel guests pay CAD 70 (USD 54, 48 EUR).
Adults only; CAD 85 (USD 65; 57 EUR); no photos or cell phones permitted.
Besides the Spa, the lodge also has a fitness center that provides Locker rooms, Sauna rooms as well as a Steam Rooms, which open at 5 in the morning and close at 11 at night. The Kananaskis mountain lodge also offers an indoor waterpark from morning 7 to night 11. All the visitors can make full use of all such hotel brand popular amenities that the mountain lodge has to provide.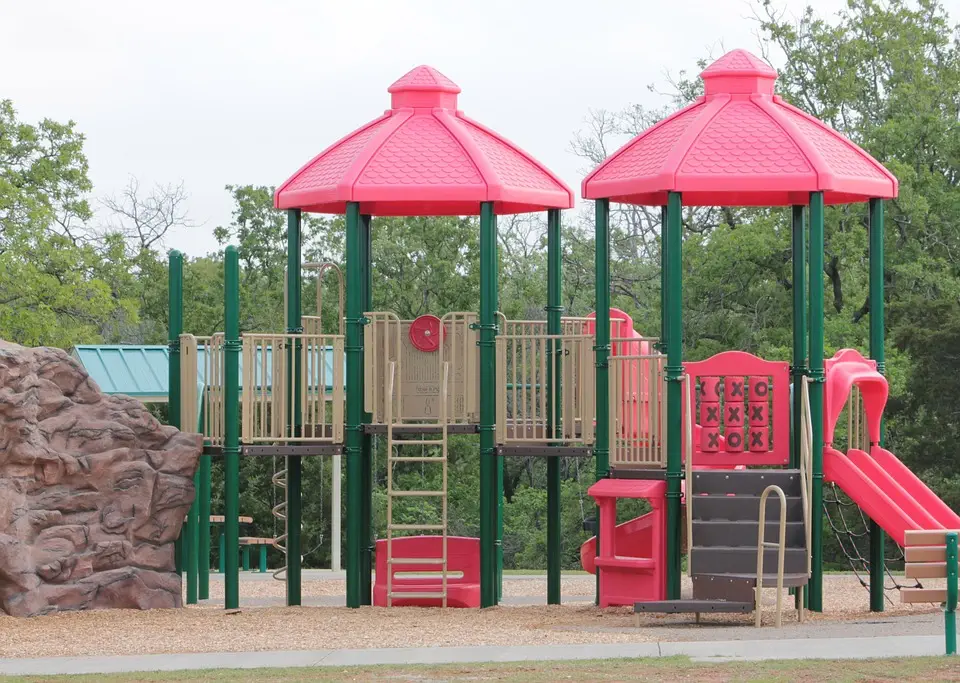 4. Kids activities
Allow the children to experience making pizza at home. The chef will assist in baking the pizza in front of the children at the Forte restaurant as they roll out the dough and add the garnishes. Their curiosity will increase upon seeing what is being prepared.
Before you embark on an outing, accompany children as they warm their marshmallows and sandwich them between cookies. Along with a fantastic playground for kids, the property also has tennis courts and a basketball court.
Another benefit for families is that the gaming area at the Kananaskis Mountain Lodge, Autograph Collection, is located on the same floor as the swimming pool.
Activities in and outside
No matter your level of fitness, Kananaskis and its vicinity is full of adventures and have a never-ending selection of outdoor pursuits to keep you occupied in summer or winter. The hotel is surrounded by a nice trail with five vantage spots, but the entire stroll is breathtaking.
You can try the following activities in and around the lodge:
Summer: Every season has its own unique visual joys, whether the world is covered in green in the spring and summer or painted a gorgeous kaleidoscope in the autumn. Enjoy multi-terrain hiking, paddling, mountain biking, canoeing, kayaking, stand-up paddle boarding, horseback riding, golf, admiring larch trees, and whatever else your adventurous spirit wishes! For more information about the Nordic Spa and golf, keep reading.
Winter: Blanketed in white during winter, Kananaskis offers uniquely Canadian adventures like skiing, dog sledding, snowshoeing, skating and winter biking, fat biking, and the Nordic Spa

. The weather can be colder than your phone says and can change quickly. Make sure you dress appropriately to enjoy the scenery and attractions!

by Squirrel_photos/pixabay, copyright 2019
The Kananaskis mountain lodge also has an indoor pool as well as a wonderful hot tub that can be accessed by all visitors. The Kananaskis Mountain Lodge also provides private ballrooms and horse riding places, a wellness center and 21 separate event spaces, a tennis court, and a Skating rink with beautiful background. The hotel has an outdoor parking place for visitors' cars.
If you are trekking enthusiastic, there are many lakes and waterfalls in the neighborhood, such as the Upper and Lower Kananaskis Lakes, Rawson Lake, Barrier Lake, Bow River Loop, WhiteFish-BowRiver-ElkFlats Loop, Rummel Lake, Chester Lake, and the Pickle Jar Lakes Trailhead. There are mainly two waterfall places which are Troll falls and O'Shaughnessy Falls.
A variety of riding experiences are available at Boundary Ranch, from hour-long rides to multi-day treks that include overnight camping.
You can get additional information, make a choice, and make a reservation for any activity through the Lodge's concierge.
Rooms
Kananaskis offers lodging options for every taste and price range, ranging from spectacular luxury to outfitted Trappers tents. Whatever option you select, the views are always free.
There are 247 modern guest rooms, suites, and lofts at the Kananaskis Mountain Lodge in Alberta, most of which have breath-taking mountain views. A newly remodeled indoor/outdoor hot tub, gym, new waterpark, and a sizable new playground.
Warm neutral colors like beige and grey are used to design the modern-mountain rooms. Dramatic panoramas of mountains, streams, and forests may be seen from every room. It's the ideal setting for relaxation and letting go. They include basic, premium, one-bedroom bi-level lofts, as well as one and two-bedroom suites. Additionally, there are hospitality suites and executive suites. From the comfort of their pillowtop mattresses, cherish the wonderful views of the Rocky Mountains.
Utilize their well-lit workstations and flat-screen TVs to strike a healthy balance between work and pleasure. Take advantage of the room service, which brings food straight to your door to sate your hunger. Improve your getaway by staying in one of the suites, where you can easily host guests in a welcoming environment.
The balcony provided a fantastic view of the lodge's "Fireside Moments" in the evening. Making s'mores and taking in the local entertainment, everyone stays warm around the enormous fire cauldron. You will never forget waking up the following morning to a glimpse of Mount Kidd from your king-sized bed. Such splendor.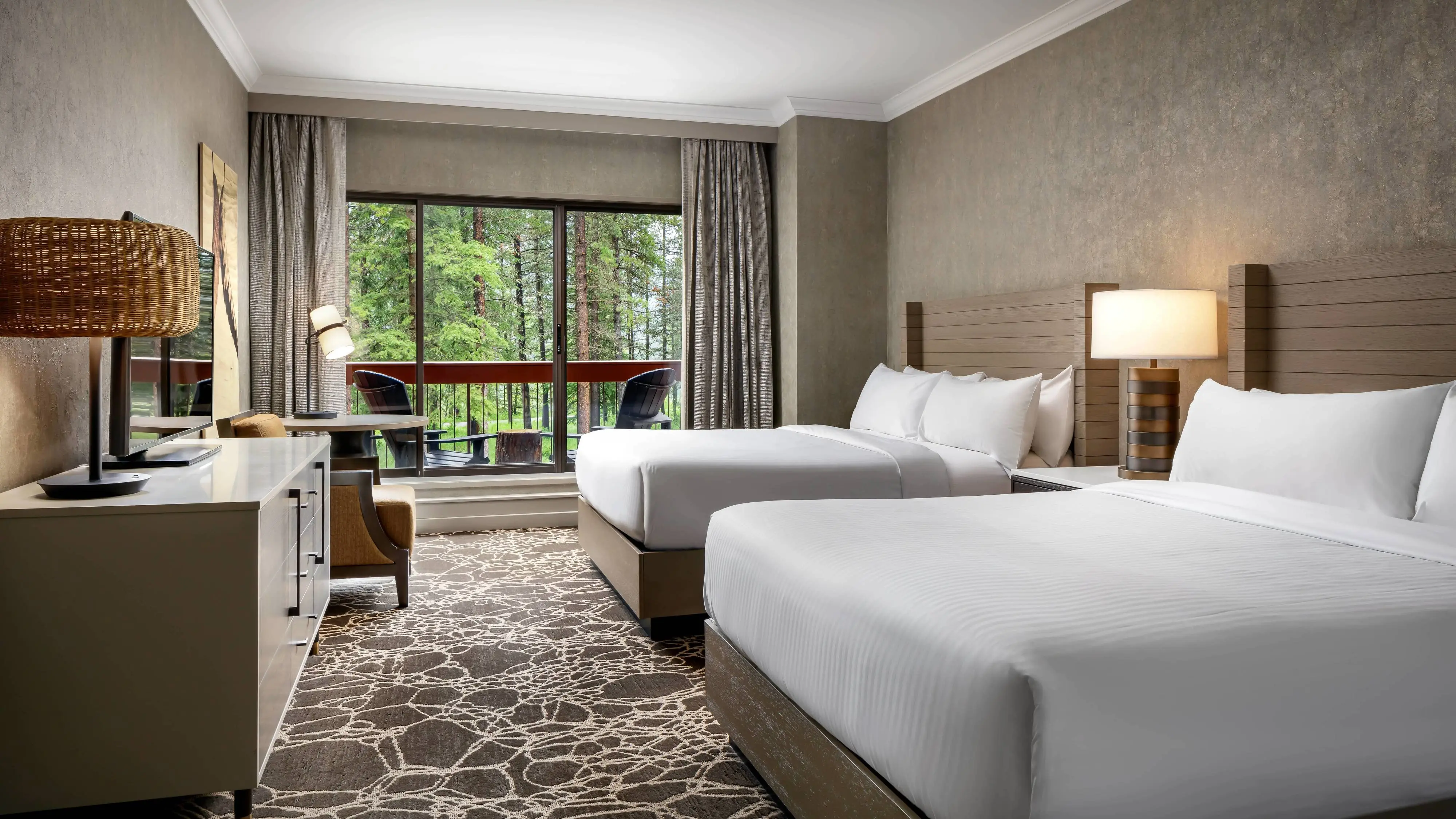 Travel tips for families with babies: Carry a crib sheet from home; it has a recognizable scent and helps the baby go asleep. Carry a music player as well. Other noises are muffled by the music (like TV if you want to watch it). Any additional home comforts (blankets, pillows, etc.) are usually useful.
Here's a list for the same:
Two Queen beds in the guest room.
King bed in the guest room.
Deluxe King bed in the guest room.
Two queen beds are in the loft of this one-bedroom bi-level suite.
Bi-level room with one bedroom and a loft room bed, a king-size family suite two Queen beds in a private king bedroom.
One king-sized bedroom in an executive suite, along with a living area.
Hospitality Suite: One separate king bedroom, a living room.

by Kananaskis mountain lodge

7. Top room amenities
Rustic rooms with modern decor
Pillowtop mattresses to enjoy the picturesque views of the Rocky Mountains.
Free WiFi
Flat-screen TVs
Room service
Blackout Curtains
Refrigerator
Cribs and rollaway permitted
Laundry service
These are some of the property amenities that guests have access to.
Trails
There is a vast path network surrounding the hotel, offering a tonne of fantastic different viewpoints and fantastic photo opportunities. Ask the front desk for a map. It is quite simple to find and about a 5-minute drive from the lodge.
An average individual would probably need 30 to 40 minutes to complete this. If you have a family, I would recommend doubling that because, as you are probably aware, everything takes longer because of the snack breaks, photo sessions, etc.
The cascade at the end was amazing, and the slope wasn't too difficult. Along the trip, there are lots of interesting sights to see, including some teepees.
Some tips
Here are a few more room tips and suggestions for your visit to the Kananaskis Mountain Lodge:
It is better to quickly schedule your food because restaurants grow busy and the wait time increases.
Both the Cedar Room and Blacktail Restaurant are in a handy location.
If you decide to visit without making any reservations or plans, this is not the place.
Undoubtedly a fantastic escape, but if you don't make reservations, stay away during the new year.
A quick 10-minute drive will take you to the Kananaskis Country Golf Course.  Mount Kidd and Mount Lorette are both 18-hole course designs. Regardless of your decision, the views are rather spectacular. Twilight rates begin at $68 and rise to $125 for 18 holes. They also host team-building and corporate golf outings.
By clicking here, you may learn more about the Kananaskis Country Golf Course. After your round, you can relax with a great cold drink on the patio or in the Summit Restaurant, Lounge, or restaurant while admiring the breathtaking splendor of the Rocky Mountains.
You will have such a wonderful experience if you stay at the Kananaskis Mountain Lodge. Anyone traveling to this stunning region of the Rocky Mountains should stay at the hotel; in my opinion, this is definitely a great getaway and a very family-friendly place.
At the Kananaskis Mountain Lodge, Autograph Collection, check-in begins at 4:00 PM and lasts until 11:00 AM.
Location: 1 Centennial Drive, Kananaskis Village AB T0L 2H0
Phone: +1 403-591-7711
Website: Kananaskis Mountain Lodge
Located in the center of the mountains, Kananaskis Mountain Lodge, Autograph Collection is a sizable resort. It will be ideal for individuals looking to unwind for a few days in the wilderness if it is not a viable option for those looking to ski in Banff.
Platinum and Titanium Marriott Bonvoy Elite members receive exceptional treatment, including upgrades and a top-notch breakfast.
Prices may not include all applicable taxes and fees and represent the average nightly price provided as given by its booking partners. The displayed taxes and fees are simply estimations. Recheck before making an online reservation.
Spectacular treks, breathtaking golf courses, and a Nordic spa to help you unwind after your activities all work together to create Kananaskis a wonder you'll keep coming back to.
If you liked this article, here is something for you.