Lake Louise is the crown jewel of Banff National Park and is known to draw visitors because of the famous restaurants in Lake Louise. 
Food is one of the things in everyone's life, and the restaurants in Lake Louise serve the best Canadian cuisine. It is one of the most famous places in the world for its turquoise lakes, soaring mountain backdrop, incredible hiking and skiing experiences, fantastic shopping, activities, and, most importantly, its good food and award-winning beverage.
 From casual hangout spots to quality food with a romantic ambience, It's hard to find a more majestic and awe-inspiring place than Lake Louise. 
Here are a few amazing restaurants in lake Louise to check out on your next visit. 
15 Best Restaurants in Lake Louise
The number of restaurants in Lake Louise is quite large, but we have handpicked the most popular with the best reviews among the list of restaurants in Lake Louise for your next meal outing.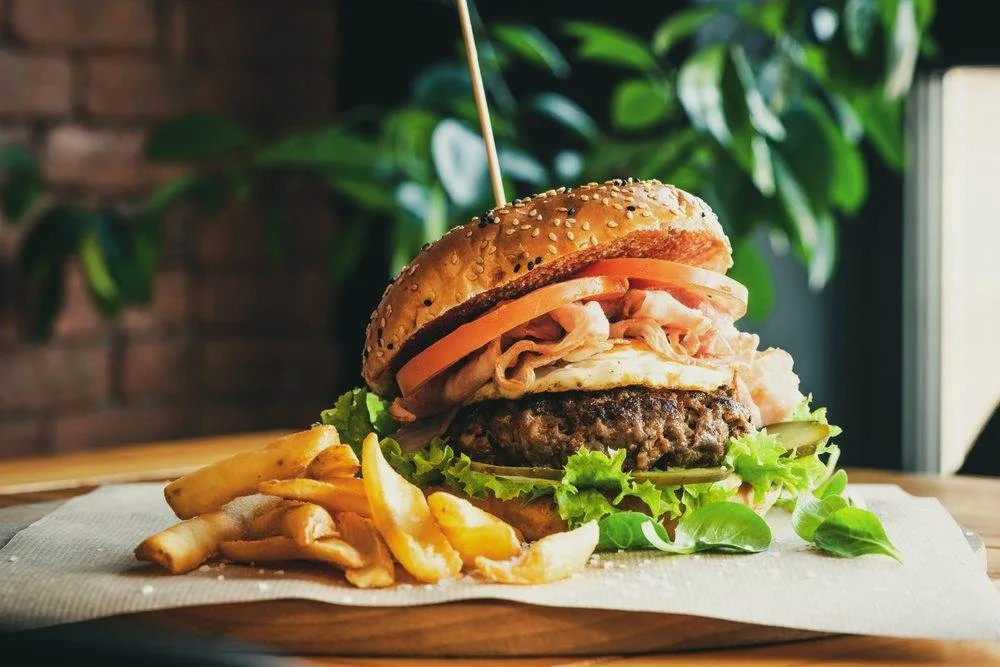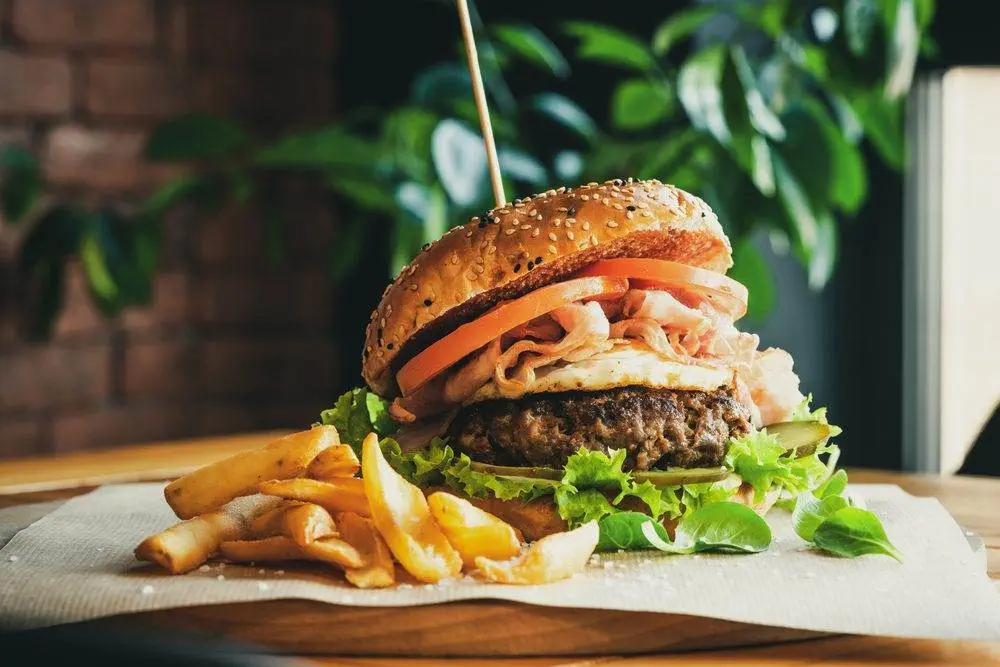 1. Whitehorn Bistro
The Bistro might look ordinary from the outside, but it has a fantastic view of Lake Louise and Victoria Glacier; you can also see the Canadian Rockies. 
It is located at 2,042 meters above sea level and is an upscale restaurant in Lake Louise. This is a perfect choice among lake Louise restaurants if you want a great experience and a beautiful mountain surrounding the peak.
The food can be enjoyed in the dining room or patio, offering breathtaking views of one of the most incredible mountains. 
The cheese fondue at the Whitehorn bistro is mind-blowing; obviously, you cannot miss out on delicious Swiss cheese fondue. Overall this place is a must to visit.
2. Trailhead Cafe
A great local place to pop in for a nice meal at good prices. Also known as a tea house for its delicious tea. Don't forget to try mouthwatering breakfast sandwiches, fresh salads, falafel, blueberry pancakes, cinnamon rolls, and so wide varieties of food at this place.
The food at the Trailhead Cafe will keep you happy and full. There's not much to say about this tasty little cafe except that the coffee and food here are super delicious.
3. Bill Peyto's Cafe
The cafe is in the hotel named 'HI LAKE LOUISE HOSTEL.' Bill Peyto's Cafe is a local favourite and one of the oldest epitomai of lake Louise tourism. 
This is known as one of the most laid-back restaurants in Lake Louise. One can enjoy and relish the hearty meals served here. 
The food here is very tasty, the portions served are large, and the prices are very reasonable. It has a nice, cozy atmosphere that reminds you that you are in the heart of the Rockies. 
The restaurant serves elk burgers, chicken wraps, and other delicacies. But overall, the elk burger is a must-try at this hotel.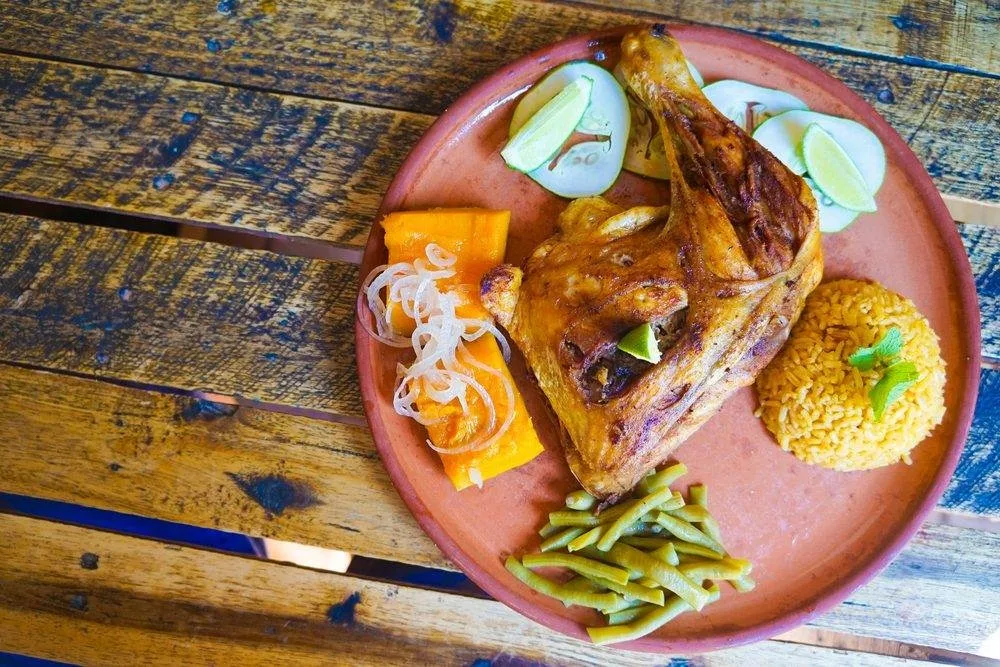 4. Fairview bar & restaurant
The Fairmont Chateau Lake Louise is an iconic landmark in Lake Louise and a place where one can complement three-course dining. 
The location of the Fairview could not be better, as the dining room looks out over the beautiful Lake Louise. The romantic ambience makes it a popular restaurant in Lake Louise. They are a fine dining location, perfect for a date night or celebrating a special occasion with loved ones. 
They serve elegant and vibrant dishes. One can treat themselves to food inspired by the Rocky mountain cuisine- a hearty cuisine made by European mountain guides. Have a wonderful experience at the Fairmont restaurants in lake Louise.
4.1 Is Fairview Bar & Restaurant currently accepting reservations?
Yes, you can generally book this restaurant by choosing the date, time and party size on booking apps.
5. Walliser Stube
The Fairmont Chateau Lake Louise is worth a visit! The interior of this restaurant is much darker and has an Old Europe kind of ambience which is cozy and refreshing. 
The stunning view of Lake Louise can be experienced from all the large lakefront windows from the seats in the restaurant. You might be getting the idea by now…
The restaurant menu delivers delicious burgers, tenderloin steak, and chocolate fondue, the most recommended dessert. The cocktails over here are super tasty and a must-try. 
The Walliser Stube is also children friendly. They serve kid's meals which are super yummy and can make them happy.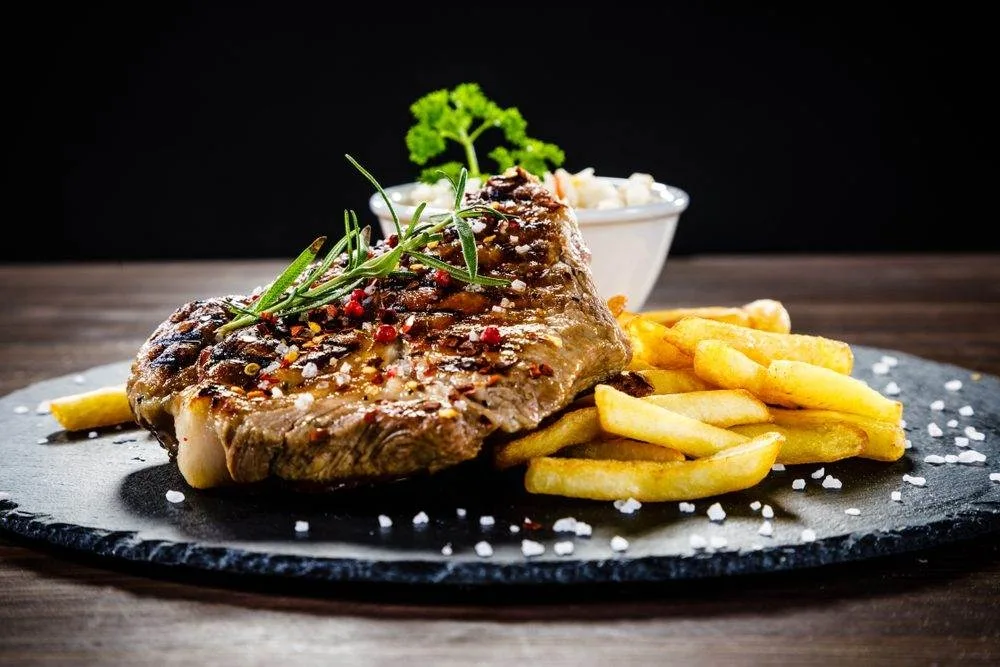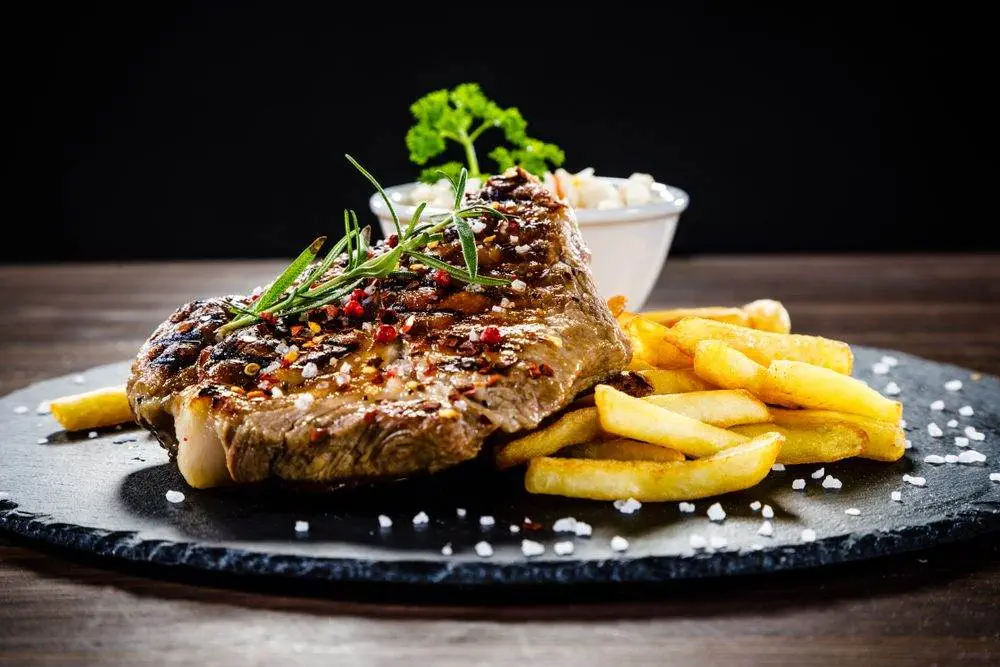 6. The Station Restaurant
This restaurant is unique because it's located at a former train station and is a heritage site you can also walk around and explore – kids love it! 
This former train station serves Canadian cuisine in multiple areas, including an old dining car! The atmosphere over there is very nice. 
Plenty of seating is available; you can sit in the dining room or on the patio. The Italian menu features a variety of chicken, pasta, and seafood. 
It also includes a kid's section with a nice gluten-free group of entrees. The cheesecake here is to die for. Overall this place is recommended.
7. Lakeview Lounge
The Lakeview Lounge is located right in the lobby of the Fairmont Chateau and offers a luxurious environment of Fairmont. 
An iconic view of the Canadian Rockies rises out of the valley, Victoria Glacier, right from the dining area. You can sit on the patio and soak up the summer sun and fresh mountain air. This is a must-visit place during the ski season.
The Lakeview Lounge has a broad beverage menu, which is also a great option if you are looking for a mid-afternoon coffee break or a pre-dinner cocktail! 
The menu contains some appetizing duck wings, lobster rolls, and many more. The luscious cheesecake, ice cream, and other desserts are a must-try here. Overall this place is surreal.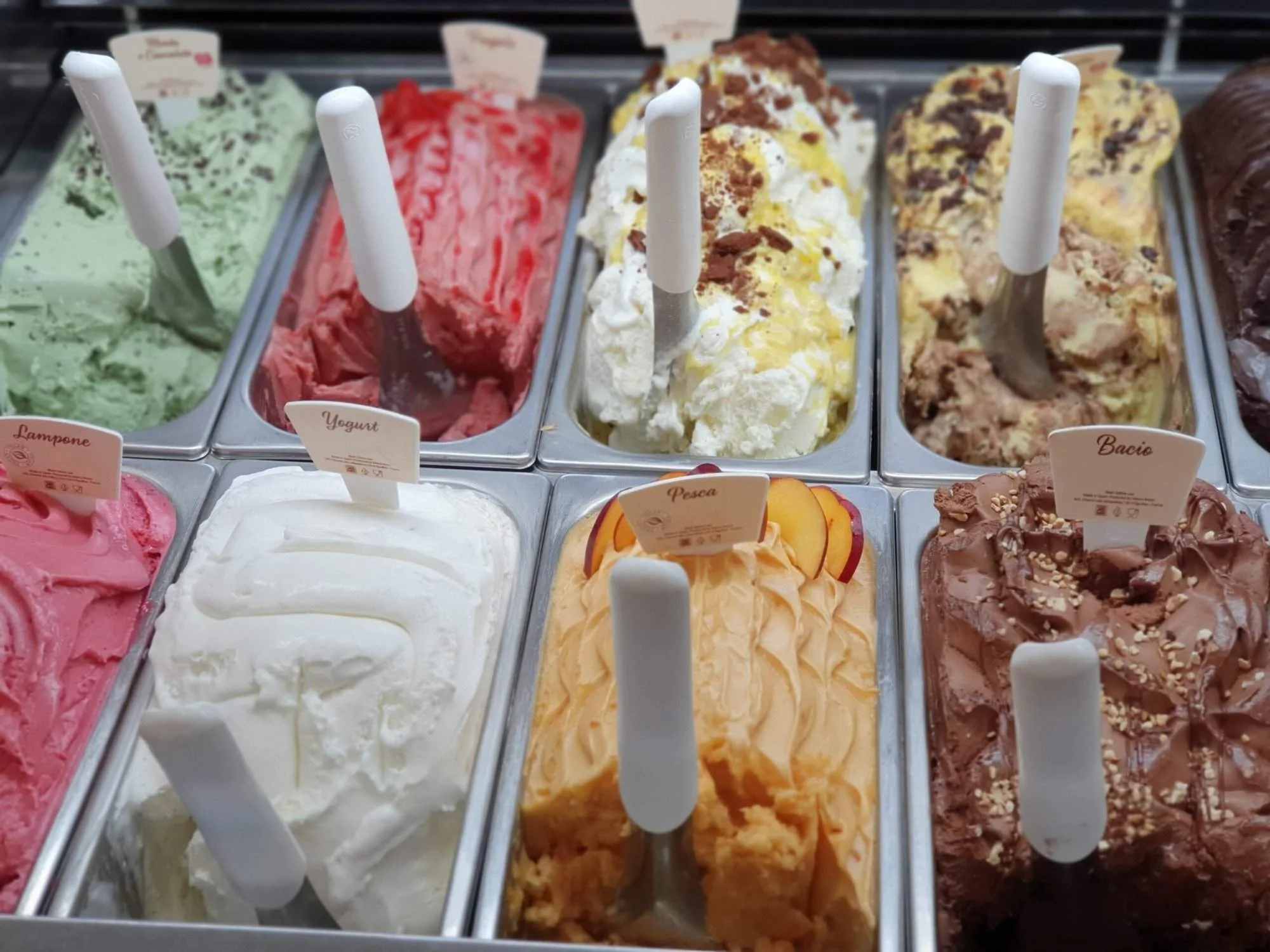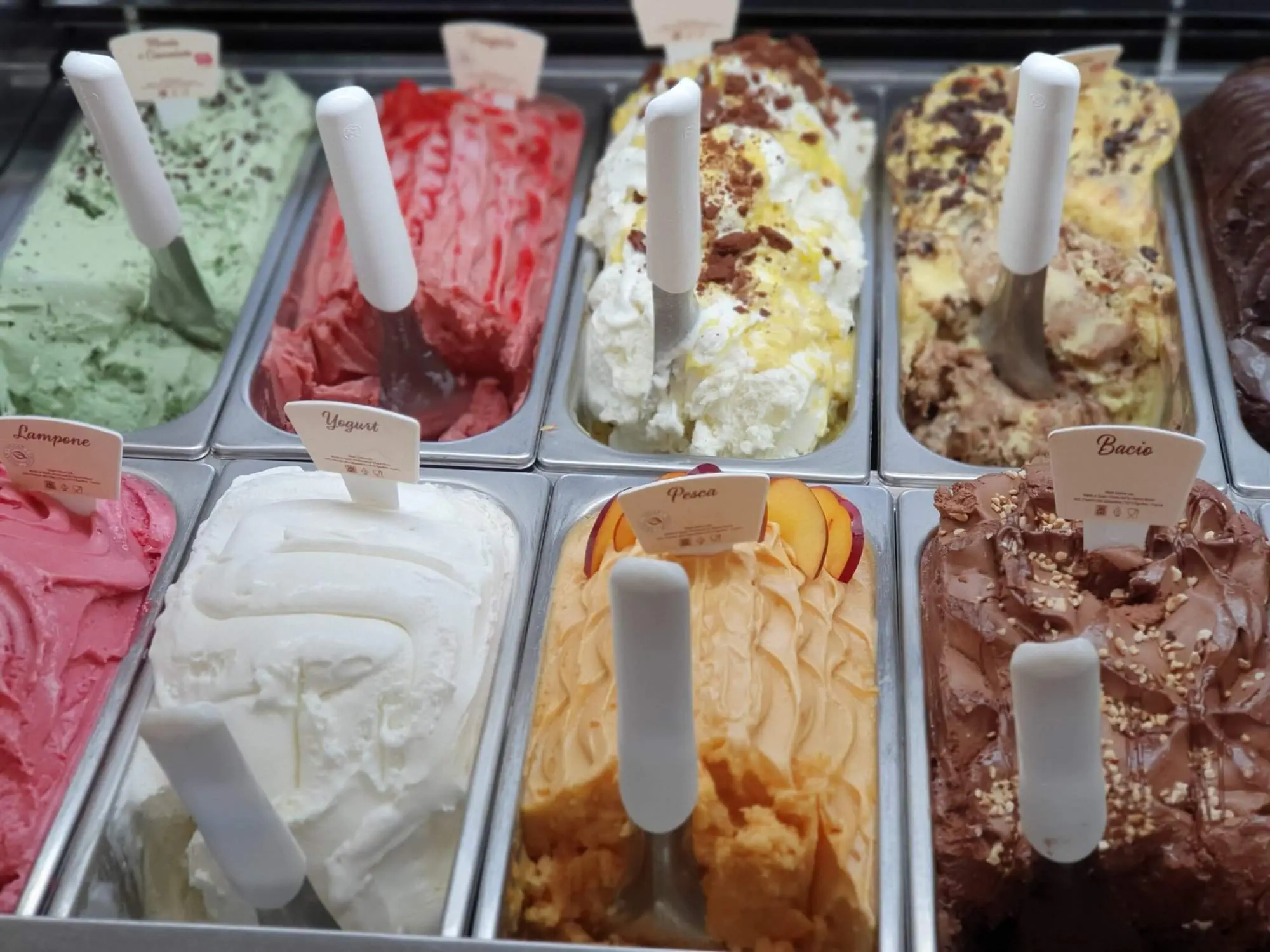 8. Lago Italian Kitchen
The walk with a view of Fairmont Chateau Lake Louise is what you can expect after dining at this restaurant. 
You can celebrate every occasion with your loved ones at this beautiful spot, an anniversary or a birthday party. You can look at the gorgeous glacier and have a yummy meal. 
When you enter this place, you feel the peaceful atmosphere. The service at this restaurant is very calm and friendly. The chocolate desserts here are to die for.
While visiting this restaurant, one must try the perfectly cooked antipasto, seafood soup, pizza, and manicotti. A must-visit place for all vegetarians as the restaurant takes care of every little detail the guest has.
9. Lake Louise Village Grill
A convenient place to recharge and relax, located right amid the sulphur mountains. This landmark restaurant is enjoyable for tourists needing a quick bite to eat and have a beverage. 
This restaurant has an indoor pool, a table, a bar, an excellent atmosphere, and a perfect place to chill. 
One can get an amazing experience of steaks and beef burgers made from local produce. They serve a mix of Western and Asian dishes, and the prices are affordable. 
The Lake Louise village grill is conveniently located in the Samson Mall. This is a great spot to catch the game on Tv. It's a good choice if you want a night out with friends, as the grill is open until 2:00 a.m.
10. Javalanche Cafe
Javalanche Cafe is a simple but straightforward place. The staff is very friendly and welcoming, with a fantastic view out of the window. 
The coffee and cakes here are very delicious. The best place for a quick bite is the Lake Louise restaurants list.
This cafe also serves kid's meals, which are very flavourful and huge. This cafe is best if you are in lake Louise and searching for a quick bite.
11. Timberwolf Pizza and Pasta cafe
This cafe is located in Lake Louise Inn. It is a great place to unwind after a long day of hiking around Lake Louise. 
The food and drinks here are super delicious, and they serve you innovative combinations; they also serve you gluten-free pizzas. The service here is very quick, efficient, and very friendly.
This cafe is strongly recommended; the Alfredo Fettuccini & the Timberwolf pizza are among the best. 
The lasagna here is also a good option, and another pizza with a signature but believes me, the best one is the Timberfolf pizza with a glass of red wine! The lava cake here is mouthwatering and a must-try.
12. Poppy Brasserie
The intro to this lake Louise restaurant is a fabulous breakfast with a breathtaking view. 
The tables face Lake Louise, and the food here is amazing on the top. The staff here is very friendly. One can cherish the fine dining experience in this place.
The buffet breakfast, although expensive but is to die for. The breakfast item includes Omelettes, sausage, French toast, bacon, cereal, fresh bakery items, vegetables, fruit, you name it, and it will most likely be on this breakfast buffet. 
All the items are clearly labelled, ensuring that one can easily find food to suit your diet.
13. Juniper Bistro
Perched at the beginning of Mount Norquay Road and overlooking Banff town, Vermilion Lakes, and the Bow Valley, This Banff restaurant is the perfect place to relax after a day of adventure.
 The other amazing part of the restaurant is sitting on the patio and looking at the mountains overlooking Banff town. The food here is great, with a unique selection and stellar view. 
The salmon benny and french toast are highly recommended here. This is one of the best restaurants to visit when in Lake Louise.
What will impress you the most is that all dishes are made from scratch, with top-quality ingredients, offering gastronomical surprises that make one smile.
13. 1 What are the check-in and check-out times at The Juniper Hotel & Bistro?
Check-in at The Juniper Hotel & Bistro is from 4:00 p.m., and check-out is until 11:30 a.m.
13.2 What type of room can I book at The Juniper Hotel & Bistro?
Room options at The Juniper Hotel & Bistro include:
14. Sky Bistro
A dining sanctuary in the sky. The journey to Sky Bistro starts with a stunning 8-minute gondola ride to the top of Sulphur Mountain. 
This is one of the best places for Lake Louise Tourism. This restaurant serves locally inspired cuisine paired with panoramic views of six Rocky Mountain ranges. All you need to do during the ride is relax, take pictures, and feel the alpine rush.  Its post hotel dining room has a wooden and cozy interior, serving a killer hot breakfast.
One can enjoy the idea of the sulfur mountain during the evening with fabulous food and enjoy the romantic ambiance. 
It is one of the most amazing Banff restaurants; from the wedding and private events to your bucket-list trips, this restaurant gives a check to everything.
The food here is mouthwatering, and the Chowder here is to die for; it also serves various food like burgers, pasta, braised beef ribs, and pork and chocolate desserts.
14.1 When was Sky Bistro built?
Offering a farm-friendly menu has been a cornerstone at Sky Bistro since the gorgeous restaurant on top of Sulphur Mountain opened in 2016. 
15. Chateau Deli
The restaurant is close to the famous alpine social. Alpine social, a place favourite for its cocktails, Chateau deli, which is open 24 hours a day, offers a variety of hot meals, homemade soup, fresh salads, sandwiches, baked goods, and desserts to sit and enjoy or take out.
This restaurant is a contemporary one of the best restaurants in Lake Louise. The restaurant's romantic ambiance attracts many honeymoon couples to Lake Louise.
And it's not just a stunning restaurant with a charming and elegant setting; as soon as you get out of lake Louise railway station, you can try out its innovative European alpine cuisine. 
Closing Thoughts
So these were some of the best restaurants in Lake Louise. I hope the details mentioned above make your decision to get the best food from the restaurants in Lake Louise easier.
Frequently Asked Questions
1. is Lake Louise Ski Resort Worth Visiting?
One of the key tourist spots on the Lake Louise tourism list is the Lake Louise ski resort. The lake Louise ski resort welcomes many tourists during the ski season, usually in November. The lake Louise ski resort is a bit pricey, but this Fairmont hotel is a one-of-a-kind experience while exploring lake Louise. 
One can enjoy elevated views of Lake Louise and the valley bottom below across into British Columbia.
2. What are the best places to visit lake Louise?  
With the astounding view of Lake Louise, one can also experience the forest beauty of the Banff National park. While visiting the Banff National park and lake Louise, one can also enjoy the taste of afternoon tea at the Lake Agnes tea house. 
The lake Agnes tea house is an exception from the list because it has become a must-visit for everyone visiting lake Louise and Banff National park. The tea house offers refreshing natural teas and a magnificent view of the Canadian rocky mountains.
Protip: Remember to consult the team at the lake Louise alpine center; they will be able to tell you lesser-known but worthwhile places.
As an Amazon Associate, Icy Canada earns from qualifying purchases.
[amazon_auto_links id="81298"]
The Icy Canada team strives to create content that matters. It's why our content is written by travel writers, authority experts, well-known authors, and niche experts. Our content is also periodically reviewed by expert authors for accuracy and trustworthiness.
As an Amazon Associate, Icy Canada earns from qualifying purchases. [amazon_auto_links id="81298"]