Have you been dreaming of moving to beautiful British Columbia? You're in luck! Regarding beauty, British Columbia is an unsurpassed and liveable place worldwide.
People are considering moving here for several reasons! There is an average annual income of $35,000 in BC. Many towns and cities are affordable, whether you're a student, employee, or soon-to-be retired. BC is full of vibrant communities to choose from, and the best part is that you don't have to break the bank to live here.
If you're considering a move to BC, you're probably wondering what the most affordable places to live are. We have created a list of the 10 cheapest places to live in BC to help you make the right choice. This list is sure to please everyone from small towns to larger cities. What's holding you back? Let's start exploring!
10 Cheapest Places to Live in BC
1. Prince George, BC
Founded in 1807, Prince George's is one of the cheapest places to live in BC. The average cost of a home in Prince George's is $214,000, much lower than the provincial average of $614,000.
Approximately $1,300 a month will be spent on a one-bedroom apartment, making it one of the cheapest places to live in.
Additionally, the cost of living in Prince George's is relatively low compared to other cities in BC. For example, groceries and restaurants are significantly cheaper in Prince George's than in Vancouver. Due to this, it makes an excellent choice for those people who are looking to save money while taking advantage of all that BC has to offer.
It is the largest city in Northern BC because there are over 100 parks, and for outdoor enthusiasts, it's a great place to be. Many activities are popular, including biking, hiking, and kayaking.
The forest products industry offers several career opportunities (particularly in the wood products industry), and the local economy has been steadily growing. Over 250,000 people reside in the surrounding region, making it a major commercial and service center.
2. Williams Lake, BC
British Columbia's central interior contains a charming city named Williams Lake. It is known for its friendly community, great outdoors, and affordable cost of living.
Enjoy various activities at Williams lake, including hiking, mountain biking, fishing, and more. Williams Lake has an annual rodeo known as the Williams Lake Stampede, which is the centre of the attraction.
Additionally, many excellent restaurants and coffee shops can be found in the city.
Among the cheapest places to live in BC, Williams Lake ranks first. A report released by the British Columbia Real Estate Association states Williams Lakehouse prices averaged $254 350 from April to May 2022.
In the town center, a two-bedroom apartment costs approximately $1200 a month, making it one of the most affordable cities in bc.
3. Valemount, BC
The picturesque scenery and excellent sledding opportunities at Valemount are made possible by the thick snowfall that falls here every winter.
Valemount is a popular holiday destination. It is a very serene and calm area because most of the homes in Valemount are cottages.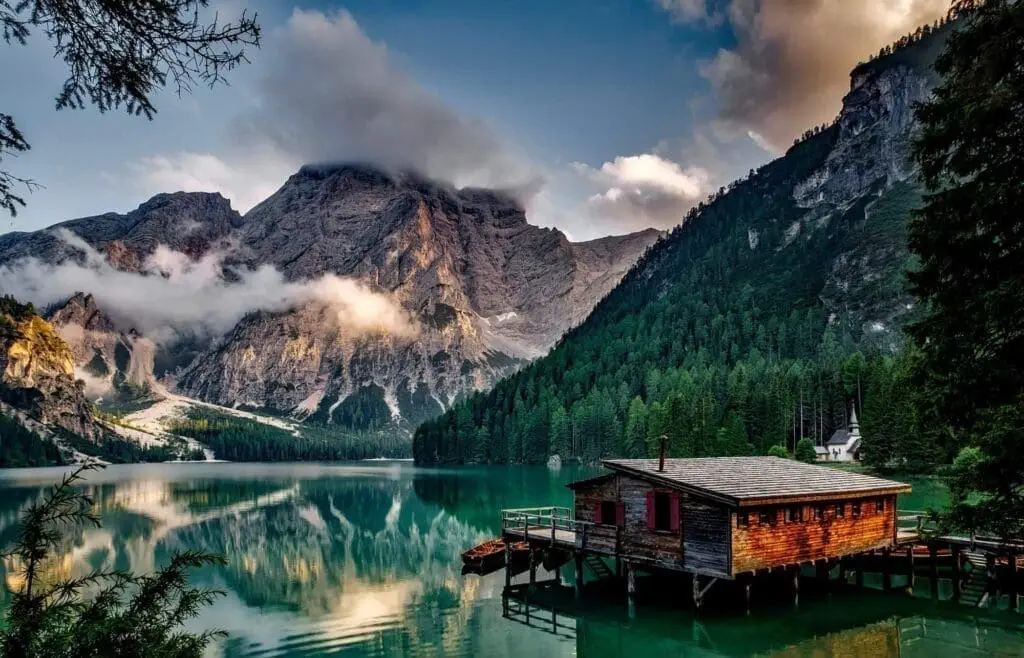 With an average house price of $450 000, Valemount has very affordable housing options. An apartment with two bedrooms can be rented for less than $1000 in Valemount, which is exceptionally cheap in British Columbia, and that's why Valemount is on the list of cheapest places to live in bc.
4. Pitt Meadows
Pitt Meadows is ideal for budget-conscious residents looking for the cheapest places to live in BC. It is a family-friendly city; an estimated 18,000 people live here.
Pitt Meadows is a small town with a rural feel, located in the Lower Mainland region of BC. Pitt Meadows offers reasonably priced housing options, with the average home price estimated at just over $500,000. Renters also benefit from low costs, with the average monthly rent estimated at $1,200.
5. Sparwood, British Columbia
Sparwood is the cheapest place to live in BC, Canada. This title is according to a recent study that compared the cost of living in different cities across the province.
Based on the study, it costs $1,932 per month to reside in Sparwood. This is significantly cheaper than the provincial average of $2,258 per month.
You can live in Sparwood without breaking the bank if you're looking for a place in BC to live. The town has all the amenities you need, and you can enjoy a high quality of life without spending a fortune.
There are plenty of affordable housing options that will suit you best. It's a fairly cheap and underrated mountain town near Fernie.
6. Campbell River
It is a cosmopolitan city in British Columbia that is incredibly affordable to live in and known as the salmon capital of the world. Tourists flock to the area for its natural beauty, and it's also a pleasant place to be. Despite its affordability, there are plenty of things and amenities to keep you busy, especially water sports.
This is a place worth considering to call home if you want to be close to nature at a reasonable cost. The cost of living in this city is $1955, and several outdoor activities are available. Furthermore, it's a wonderful place to raise a family and the cheapest place to live in.
7. Coquitlam, BC
In British Columbia, Coquitlam has one of the lowest real estate prices. Coquitlam is a city in the Lower Mainland of British Columbia, Canada.
Coquitlam, together with neighbouring cities Burnaby and New Westminster, forms the Tri-Cities area of Metro Vancouver.
Coquitlam is mostly suburban in nature and largely commuter-oriented, with a population of 138,400 as of 2016. It is an excellent blend of modernity and nature.
Coquitlam is a suburban city located just east of Vancouver, British Columbia. It offers residents a relatively low cost of living with plenty of amenities and services, making it one of the cheapest places to live in bc.
The city is well-connected via public transit, with a local SkyTrain station, buses, and easy access to the West Coast Express commuter rail line.
Coquitlam is known for its lively shopping and entertainment districts, including the bustling Coquitlam Centre.
8. Vernon, BC
There's no denying that Vernon is the cheapest place to live in BC. But what makes this place so affordable? For starters, Vernon has a relatively low cost of living. As a result, your spending will be less on everyday expenses like food, transportation, and housing. The monthly fee will be around $800-$3000, depending on the apartment's size and where the house is situated.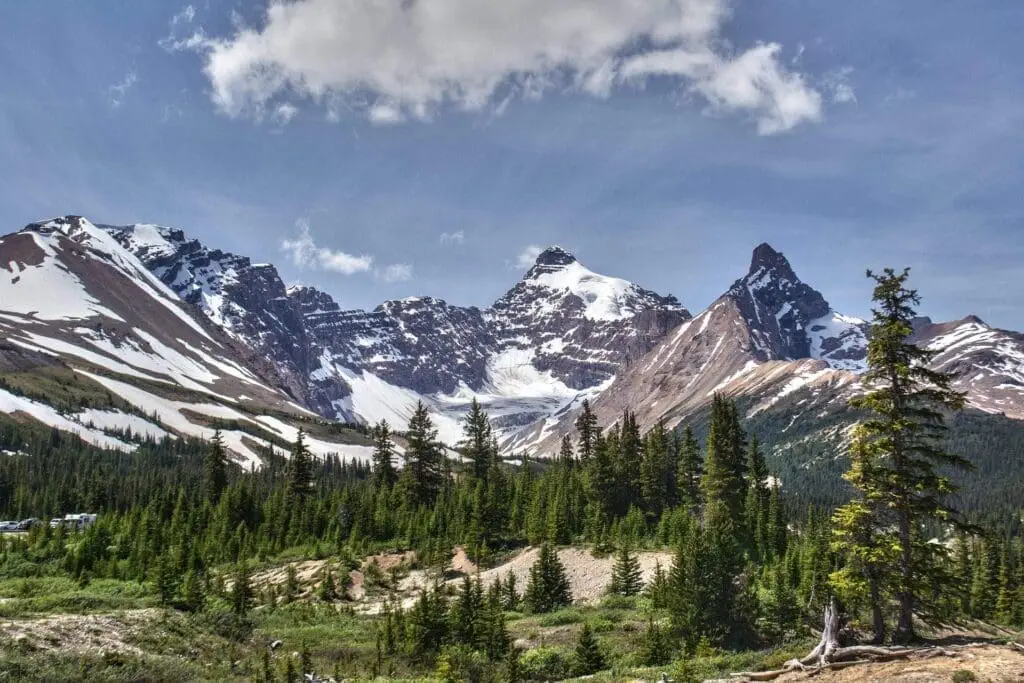 Additionally, Vernon also has several free or low-cost entertainment options. And if you're looking for the cheapest places to live in bc that's both affordable and comfortable, Vernon is worth considering.
A large portion of Vernon's economy is based on forest products, like Prince George's.
9. Cranbrook
Cranbrook is a northern mountain town in British Columbia, Canada. Mountain sports enthusiasts, climbers, and hikers enjoy Cranbrook, tucked away at the southern tip of the Purcell and Selkirk Mountains.
As a result of its high housing prices, Cranbrook is also home to an average household income of over $106K, which is higher than other areas listed here. The expense of living in Cranbook isn't the lowest in BC, but it's worth living there.
The city's location at the nexus of many major BC highways and the East Kootenay Regional Hospital provides ample employment opportunities. There is no better place to settle down than Cranbrook if you seek a peaceful and quiet neighbourhood.
10. Port Moody
Port Moody, located in the Lower Mainland of British Columbia, is one of the cheapest places to live in BC and a great place to call home. Just over 33,000 people live in this small city, but it has a lot to offer.
One-bedroom apartments for rent in Port Moody typically cost $2275 per month.
It is situated in the centre of the Tri-Cities region, giving it easy access to all the amenities and attractions of the bigger cities while still retaining a sense of small-town charm. Port moody is the perfect spot that suits your budget without compromising quality or lifestyle.
Here Are Some Tips For Living Cheaply Almost Anywhere
Living in BC doesn't have to be an expensive endeavour. With various areas offering different prices and amenities, you can easily find somewhere that suits your budget and lifestyle.
1. Cooperative Housing In BC
Finding the cheapest places to live in BC isn't that hard. There are many ways to live cheaply in BC, but cooperative housing is one of the most unique and interesting options. Cooperative housing is where residents own and operate their living space, typically an apartment or condo.
Cooperative housing has many benefits, including the ability to live in a community with like-minded people, lower costs of living, and more control over your living situation. Just be sure to research and be prepared to pitch in and help around the property.
2. Tiny Houses In BC
Wheels are usually attached to them, so it is easy to park and transport them. Tiny houses are generally small houses of around 400 square feet. Tiny houses vary in price depending on who built them, the materials they are made from, and their sizes. Its cost is around $10 000 or $150 000.
3. Get A Roommate In Bc
Considering that rent in BC is so high, saving money each month can be possible when you get roommates. It's more common for Vancouver students to live with roommates than to rent an apartment far from their university. Rather than travelling long distances to school, they can save money this way.
4. Incentives For First-time Homebuyers In BC
In 2019, the Canadian Government launched the First Time Home Buyer Incentive to make homeownership more affordable for first-time homebuyers. To qualify for government assistance, you must decide what property you intend to purchase.
An existing or mobile home is eligible for a 5% tax credit.
Newly built homes are subject to a 5% or 10% deposit.
This incentive must be repaid within 25 years without interest.
5. Depositing The Minimum Amount
Only the minimum down payment of 5% will allow you to live in the location of your choice in BC. Mortgage Loan Insurance is (2.4% of mortgage) automatically included in your monthly payment if you make a minimum down payment, but it will allow you to close more quickly.
Conclusion
BC is a fantastic place to call home, and luckily there are many cheapest places for those seeking budget-friendly living options. From small towns to larger cities, this province offers plenty of opportunities for people who wish to save money while still enjoying all that BC offers.
Whether looking for a cozy mountain retreat or an urban apartment in the city, you won't have to break the bank when finding your new home in BC. So take some time and explore these top ten cheapest places to live in BC; each one will give you something special!
Click here to read more.