The furniture stores Kelowna aims to provide their customers with the best possible furniture at a very effective price. In the furniture store Kelowna, most of the furniture is Canadian-made. However, some of them also include internationally designed furniture.
In Canada, Kelowna is best for its outstanding design and stylish furniture, making your home even more beautiful than it was. People often prefer Kelowna furniture stores because of their excellent customer service and best quality designer furniture.
You will find space-saving furniture like California kings' bunk beds. Lavish furniture, including cozy condos and leather furniture. So, if you are planning to buy furniture from Canada, you must look after the furniture stores Kelowna, which are listed below.
List of Furniture Stores Kelowna
1. L Furniture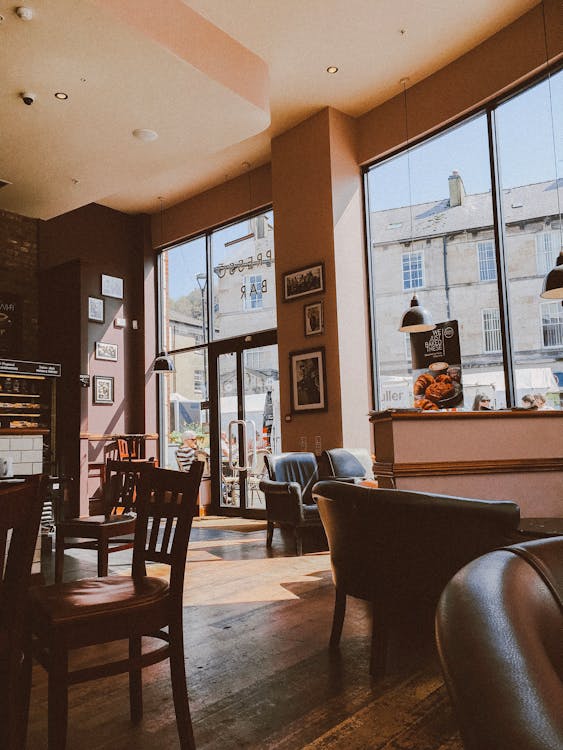 Located in Kelowna, this furniture store was established in 2012. This store provides to all your needs, starting from sofas, sectionals to nesting chairs, ottomans, and recliners.
The employed staff gives you the best guidance with the latest trends to make your furniture buying decision easier. If you go through the website of L Furniture store, the reviews and ratings are outstanding.
They will provide you with inexpensive products that are branded and also of the best quality at an affordable range. Also, their service system reviews are outstanding.
Specialty:
Sectionals

TV stands

Classical furniture

Canadian custom

Mattresses

Modern patio

Counter height dining

Living room furniture

Bedroom furniture

Ottomans

Chaise
L Furniture Shop Hours:
Monday-Saturday: 10:00 a.m. to 05:00 p.m.
Sunday- closed
2. The Brick
The Brick is a retail furniture store. This store was established in 1971. They provide furniture and electronics at discount rates.
Their experienced staffs provide excellent customer service in this store. The employees are their front-line workers.
They assure a 30-days price guarantee, and the furniture store also offers free pick-up from any of their locations. The ratings and reviews of this store are also good.
Specialty:
Nightstand

Sofa beds

Filing cabinet

Couches

Armoires

Dressers

Mirrors

Hall stands

Coat racks

Accent chairs and living rooms

Loveseats
The Brick Shop Hours:
Monday-Friday: 10:00 a.m. to 09:00 p.m.
Saturday: 10:00 a.m. to 07:00 p.m.
Sunday: 11:00 a.m. to 06:00 p.m.
3. TreeHouse Interiors
Treehouse Interior furniture shop was established in 1995. This furniture store offers top and branded quality furniture from all over the world. From baby furniture to home decor, the shop provides it all with interior design services as well.
The furniture shop supplies high-quality accessories and a variety of dinnerware with unique living room, bedroom, and bathroom furniture. This famous furniture shop presents an excellent quality product and service system to the Kelowna people in Canada.
They have also enabled a special ordering system with a discount to their customers.
Specialty:
Cabinet

Accessories

Bedroom furniture

Dining chairs

Sectionals

Office chairs and desk

Pub

Dressing

Sofas

Loveseats

Media stand and storage
TreeHouse Shop Hours:
Tuesday-Saturday: 10:00 a.m. to 05:00 p.m.

Monday and Sunday: closed
4. Bath Built Custom Furniture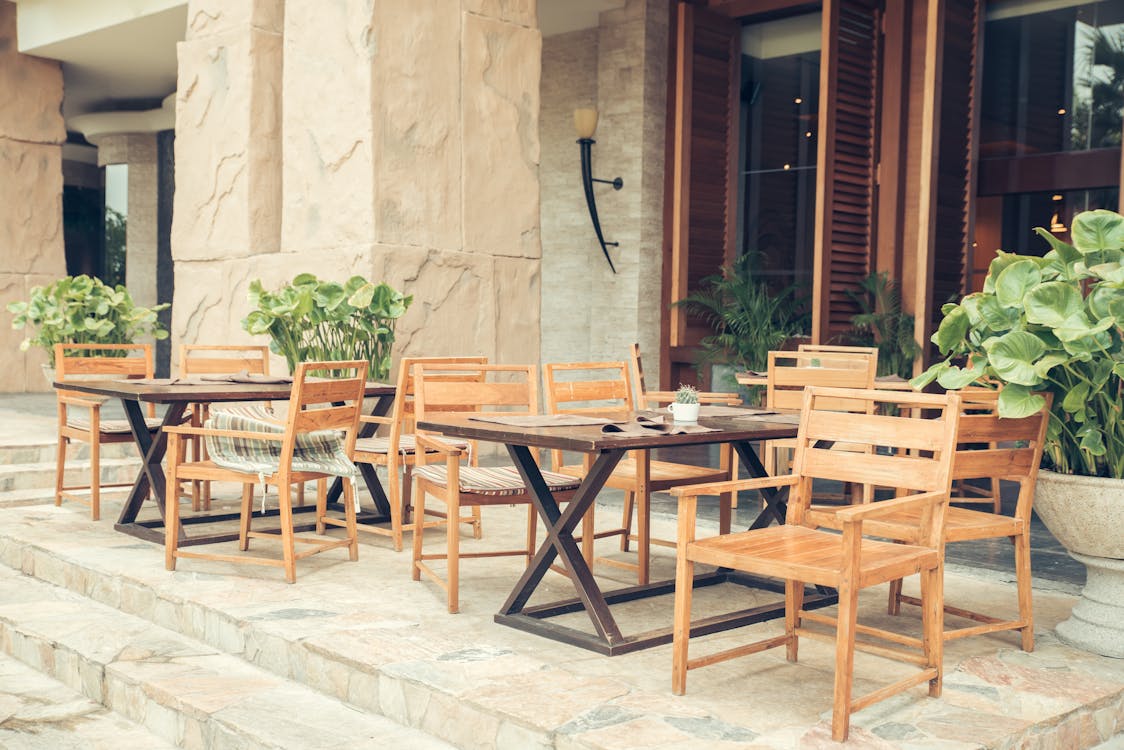 Chris Bath established the Bath Built Custom Furniture or BBCF. This famous store in Kelowna provides an exclusive collection of wooden furniture. They have a huge variety of furniture, starting from a wooden frame to a wooden almirah or even a cabinet.
All furniture is crafted from real wood, which is fully customizable. You can order your own designed furniture as per your wish.
Specialty:
Wooden cabinets

Wooden bed frames

Wooden desks

Wooden dining tables

Wooden bedroom accessories

Living room
Bath Built Custom Furniture Shop Hours:
Tuesday-Saturday: 10:00 a.m. to 04:30 p.m.
Sunday and Monday: closed
5. Santa Fe Furniture

The Santa Fe Furniture carries a wide variety of Mexican furniture designs with unique home decor items as well. In addition, they have a huge collection of Mexican accessories, furniture, and artifacts.
This furniture store offers both indoor and outdoor furniture as well as Teak patio and Rattan as well. They carry a variety of sofas, dining, bedroom furniture, and a lot more.
Their experienced and trained employees help their customers to get what they are exactly looking for. This makes the ratings and reviews of this furniture store incredible.
Specialties:
Home decor accessories

Paradise Trail Swivel Chair

Beechcroft sectional

Round fire pit table

swivel desk chair

Bookcase

Large leg desk

Home office desk

L desk with storage

Gaming desk

King foundation set

Cocktail table
Santa Fe Furniture Shop Hours:
 Friday and Saturday: 11:00 a.m. to 03:00 p.m.
 Monday- Thursday and Sunday: closed
6. Fanny's Furniture
Fanny's furniture shop in Kelowna prefers customer satisfaction the most. They will provide you with locally built and solid wood furniture sets.
At Fanny's furniture stores Kelowna, you will get almost every home accessory and furniture you can think of.
The staff is professional yet friendly, which comforts their customer and makes them feel free to stop by their store.
Specialty:
Entertainment furniture

Dining room

Office home furniture

Accents

Living room

Bedroom
Fanny's Furniture Shop Hours:

• Monday- Saturday: 09:00 a.m. to 05:00 p.m.
• Sunday- closed
7. Scan Design Furniture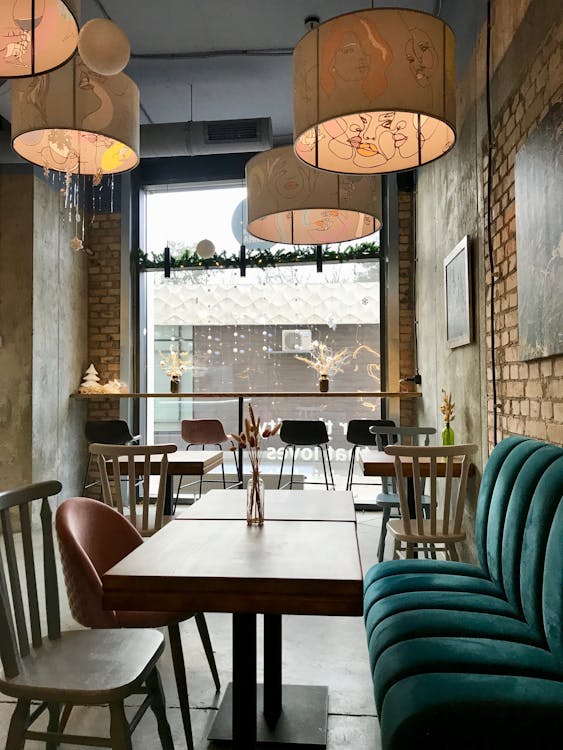 The Scan Design furniture offers you the latest modern furniture available such as dining, bedroom, and living room furniture. This shop is also specialized in fabric and leather sofas, recliners, and sectionals.
Their well-trained employees will help you buy your favorite and most suited furniture from the Scan Design furniture shop in Kelowna.
Scan Design Furniture Shop Hours:
Monday- Friday: 09:30 a.m. to 06:00 p.m.
Saturday: 09:00 a.m. to 05:30 p.m.
Sunday- 12:00 a.m. to 05:00 p.m.
If you are ready to buy furniture or home decor for your room or home, you must go through the above-mentioned furniture shops. They all will provide you with top and best quality products at a very affordable price. Also, they provide discounts on special orders.
The service system of all the 7 furniture stores Kelowna is excellent, and they make sure that their customers are in good hands and need to worry about nothing. If you visit their websites, you will see the ratings and reviews, which will also help you determine the best furniture store suited for you in Kelowna.
All the above-mentioned furniture shops carry branded and latest amenities. Hence, shop now for the best deals at an effective and sensible price.
For further information and details, you can contact these shop owners or employees to explore a variety of furniture and choose the best option for your home.
Why Try Out Rocket.net - IcyCanada's recommended hosting provider