Everyone desires the best furniture and mattress to create their ideal home. Many furniture stores in Victoria, BC, help customers choose the best furniture. 
Victoria, BC, located in Canada, has various furniture and mattress stores listed below. You should visit before investing in furniture, mattresses, and decorating your home to be your house of dreams.
They can also check out the stores nearby, and if you are in Victoria, BC, you have a variety of stores that have produced beautiful furniture for decades. 
Interested? Let Begin!
Top Furniture Stores Victoria BC
1. Ashley Homestores
Ashley Homestores is a local furniture store at 1652 Island Highway, Victoria, BC.
Established in 1945, Ashley Homestores is regarded as one of the most trusted partners and stylish furniture for every household. 
The store is considered one of the best-selling furniture and mattress stores, with its different outlets in 46 locations worldwide.  
Ashley Homestores knows how to bring the best value in furniture and mattresses to nearly every household. Their passion for designing, manufacturing, and selling furniture mattresses has improved.
Specialty 
Ashley Homestores specializes in many furniture categories, like sofas, chairs, bedroom beds, office and home furniture, nightstands, mattresses, and many more.
2. Dodd's Furniture And Mattress 
Dodd's Furniture and Mattress is located on Vancouver Island and is the largest furniture and mattress store in the area. 
Many customer reviews say that the staff there are very professional, recommend very good opinions, and are very friendly. The store occasionally launches a lot of offers. 
They are also known for hosting fundraisers for natural calamities like earthquakes, tornadoes, etc. As well as sponsoring local sports groups and donating furniture and mattresses to charity auctions and disaster management clubs.
Specialty 
Dodd's furniture has various specialties in the bucket, like furniture mattresses for the living room, bedrooms, coffee tables, cabinets, chairs, desks, and every household furniture mattress you could require for the house.
3. Monarch Furniture 
Established in 2006, Monarch furniture has new and modern designs. With over fourteen years of experience in the market, they have built a strong presence among their customers. 
Monarch Furniture specializes in timber-made furniture, mattresses, and handcrafted designs. They even offer free parking facilities for customers visiting their showroom.
Specialty
Monarch Furniture specializes in furniture for every corner of the house, whether it's living, dining, kitchen, or any other room. They even make nightstands, sofas, and many other pieces of furniture.
4. Insideout Home Store
Inside Home Store, the store's furniture house is located at 1627 Store St, Victoria. With an experience of over 24 years, they know what suits best for their customers and their requirements. 
The owner of the Inside Home Store is also a designer and specializes in custom furniture and mattresses for every corner of the house. The coastal-inspired accessories and rugs suit every space in the house perfectly.
Specialty 
Inside Home Store has expertise in custom-made furniture as per the customer's choice. They mold the designs that suit the house best and those living there.
Finding the best furniture that fits your requirements is crucial. Searching for furniture stores in Victoria, BC, can be confusing due to the large variety of offers and services the stores offer.
5. PigeonHole Home Store
PigeonHole home store's furniture house is located at 1606 Stanley Ave, Victoria, on the edge of Oak Bay. 
Owned by a local designer, it is famous for its antique cabinets, beautiful tables, bedroom linens, tableware, candles sourced from afar, and lighting fixtures. 
The store also offers a line of new products for customers' different choices. The store imports its products from Canada, Australia, Japan, England, and Denmark.
Specialty 
The PigeonHole Home Store specializes in antique products, beautiful artifacts, and mattresses. They offer the best kinds of unique products that attract many customers to the store.
6. Luxe Home Interiors 
Luxe Home Interiors offers modern and high-quality furniture for all types of customers and their home needs. 
Luxe Home Interiors specializes in new and modern furniture, antiques, furniture, and artifacts for decorations. Customer reviews of the store say employees are very passionate and enthusiastic about giving good recommendations to customers. 
The store is located at 565 Yates Street, Victoria.
Specialty
Luxe Home Interiors specializes in custom and well-prepared modern furniture and beautiful antiques. 
The store offers the best range of furniture and mattresses. One can also showcase the furniture in the house due to its unique and beautiful features.
7. The Brick
The Brick Furniture showroom is situated at 2835 Douglas Street, Victoria. The store serves more than ordinary furniture and furniture mattresses. 
The store is best for modern home furniture designs, with many mixed designs and the best brands on the market. 
The reviews and feedback about the stores' staff are very positive, and product ratings are also very high. The staff are very friendly and offer the best advice to the customers. 
Due to the wide selection of products, customers have many choices in front of them in various offers, which helps in finding the perfect furniture and furniture mattress for their houses.
Specialty 
The Brick has various accessories and designs for furniture for the living room, bedroom, kitchen, and every type of home accessory. 
The store also sells the best brands of furniture as well as accepts orders of customized furniture and furniture mattresses.
8. Urban Barn Furniture
Located at 3450 Uptown Blvd, Victoria, next to the Trans-Canada Highway. The Urban Barn Furniture Store has made a good impression among its customers by serving them with the best quality furniture. 
The store has a large variety of contemporary furniture and furniture mattresses, which are pleasing to the eyes and fit every need. 
Store employees also try to understand their customers and recommend the best for them.
Specialty 
Furniture options are available for the dining room, bedroom, kitchen, and almost every corner of the house. 
Urban Barn Furniture specializes in eye-catching contemporary furniture designs that have good strength and last a long time. They make tea tables, chairs, sofas, and business office tables.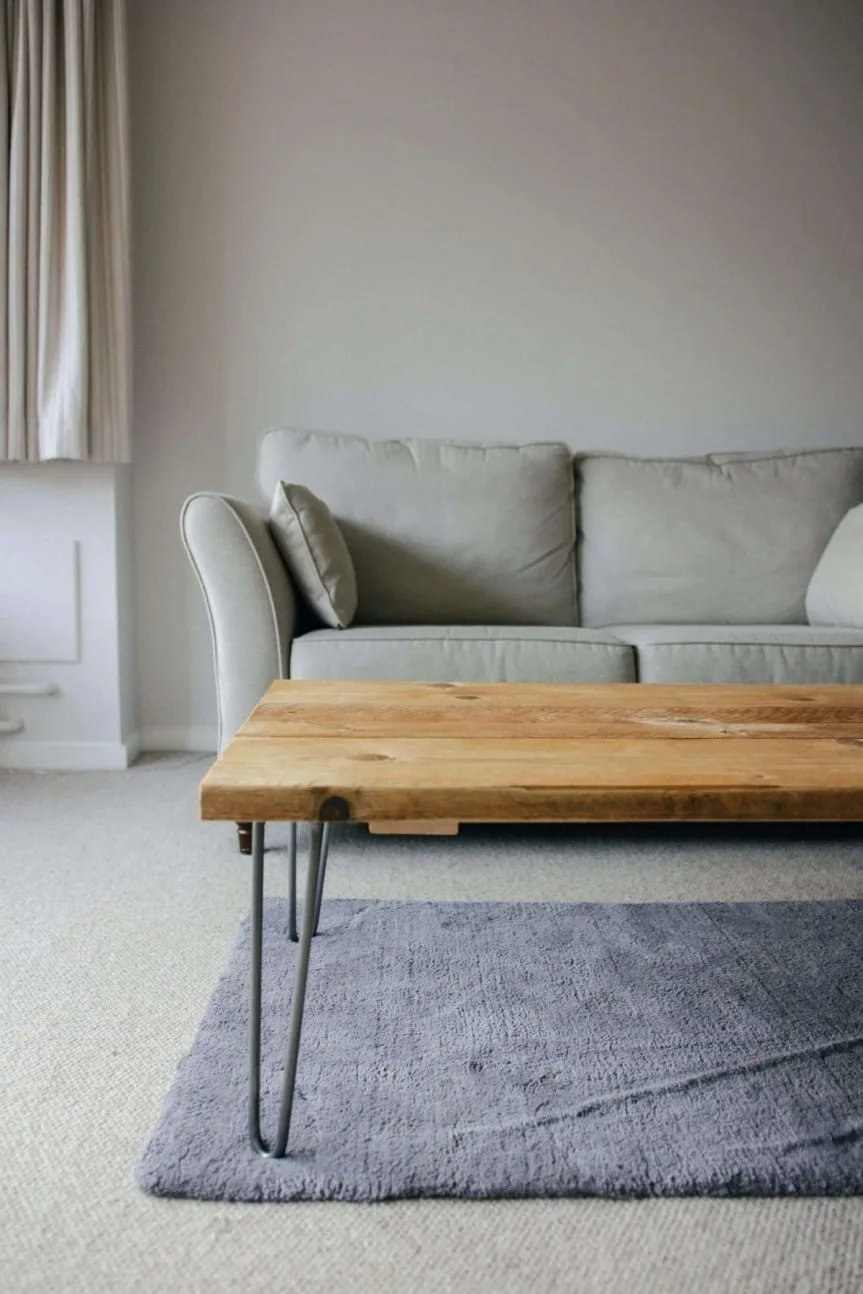 9. Wood Furniture 
It has served its customers for over 20 years, located at 1721 Hillside Victoria. 
Wood Furniture is an independently owned furniture store that delivers quality furniture at very reasonable prices and keeps an offer going for its customers. It is known for its made-to-order and customized furniture. The store promises to build solid wood furniture that will last a long time.
Wood Furniture also tries to build authentic and reliable furniture and furniture mattresses for the city of Victoria. They make furniture and furniture mattresses with maple, alder, oak, and rubberwood trees, considered the best in quality worldwide. 
Every product in the furniture store goes through a series of examinations before coming on display for the customers.
Specialty 
Wood Furniture mainly houses popular made-to-order and customized furniture. The store specializes in kitchen and dining tables, bed frames, wardrobes, bookcases, tea tables, pool benches, and every product that comes under household requirements. 
They do their best to meet the needs of their customers by producing the best-fitting furniture and furniture mattresses.
10. Max Furniture
Max Furniture is a family-owned and operated furniture store at 3460 Quadra St, Victoria. 
Max furniture offers a variety of sizes and configuration options for furniture and furniture mattresses. 
The store employees always give the best advice to their customers, sorting out their confusion before buying the furniture. The ratings of this family-owned furniture store are also good. 
Specialty
Max Furniture specializes in creating furniture that can be used in any room, home, or office. They try to make furniture that will not make customers regret choosing them.
Closing Thoughts
Choosing the right store is important for furniture that fits your requirements, whether custom or well-manufactured. These are the many furniture stores in Victoria, BC, from which you can choose any store with furniture and furniture mattresses. 
It might be beneficial to list the different furniture and mattress kinds you are interested in before visiting furniture and mattress retailers.  You can contrast it with other retailers and choose the furniture and mattress that best suit your needs overall.
These best furniture stores of british columbia are perfect for fulling all your needs. Whether you are looking for home decor, room planning  interior design design solutions. living space/ sofa beds or anything else. The store's dedicated design partners and the sales person will help you find it. Alternatively, you can always consult with staff as thess store also have  online store and websites.
So that you can have the furniture that can make your home a dream home, visiting every store gives you an idea of different offers and discounts that every store gives to attract customers.
As an Amazon Associate, Icy Canada earns from qualifying purchases.
[amazon_auto_links id="81298"]
The Icy Canada team strives to create content that matters. It's why our content is written by travel writers, authority experts, well-known authors, and niche experts. Our content is also periodically reviewed by expert authors for accuracy and trustworthiness.
As an Amazon Associate, Icy Canada earns from qualifying purchases. [amazon_auto_links id="81298"]