This is your personalized guide to the ten best furniture stores in Ottawa. Happy Shopping. 
A beautiful home is always incomplete without absolutely gorgeous furniture. Be it your living room, bedroom, or even your study room, you need to have the perfect furniture to suit your space.
Home decor or interior design is not just how you assemble the things in your room or lighten up your room; it also depends on what type of furniture will suit the room's aura. That's one of the most important factors while doing a home.
But unfortunately, Getting the right furniture you will be pleased with can be tricky. This is why we are here to help you with this guide, featuring the ten best furniture stores in Ottawa you must check out.
10 Best Furniture Stores Ottawa: For a Happy Home!
Whether you're planning to shift to a new home with new furniture or are just willing to renovate a little, there's nothing to worry about. Ottawa has got a wide range of furniture stores to fit your requirements.
And we have narrowed down the ten best furniture stores in Ottawa which have quality furniture. So you can pick any of these ten best furniture stores in Ottawa!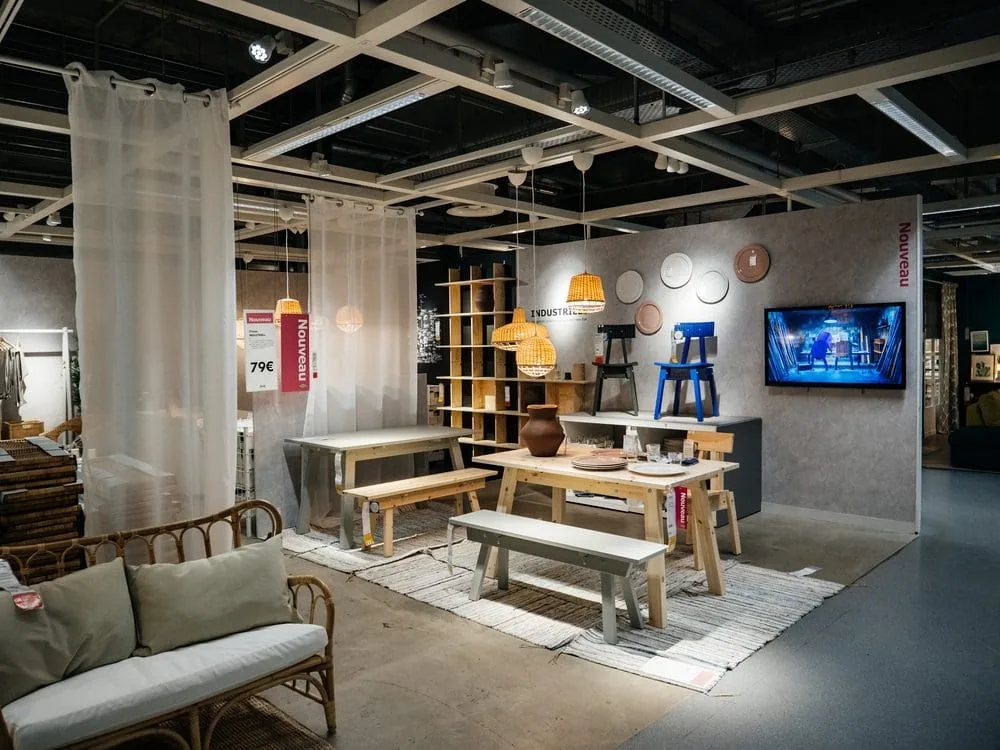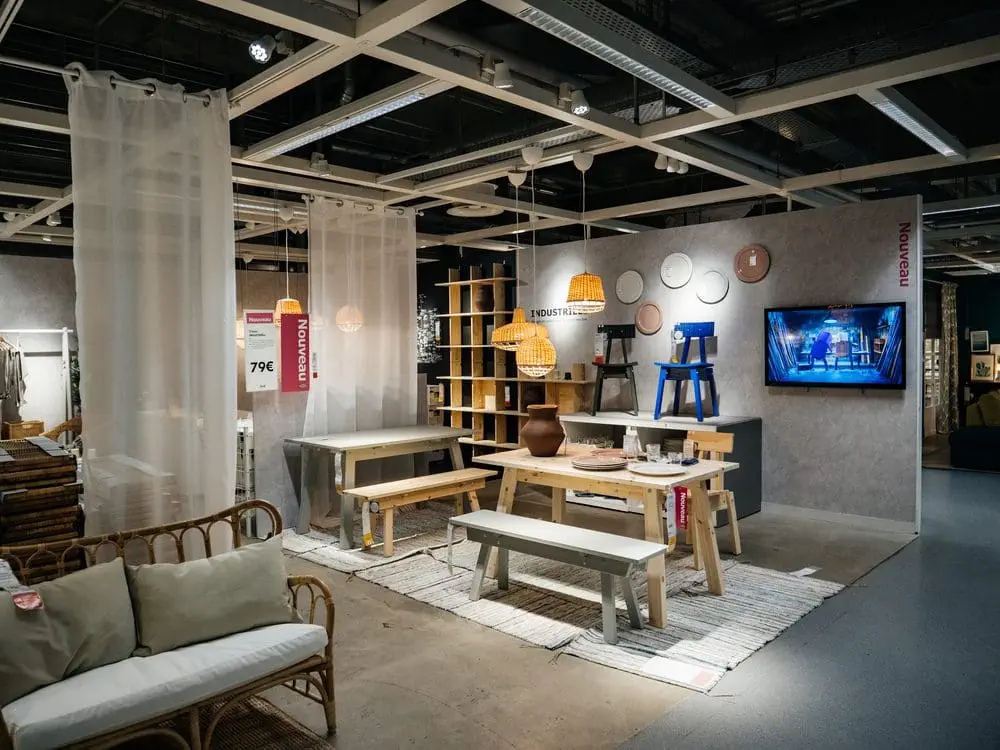 1. The Upper Room Home Furnishings
Address:  545 W Hunt Club Rd, Ottawa, ON K2G 5W5, Canada
Located on Hunt Club Road, the first store on our list is the Upper Room Home Furnishings.
This furniture store in Ottawa has been serving its customers fine-quality furniture since 2004. Upper Room Home Furnishings is one of Ottawa's top furniture stores in the National capital region.
The stores offer over 100s of fabric and leather choices to suit your style and taste. They are a family-owned business, which is why they fully understand the concept of varying tastes in a family.
So you will find a wide range of styles for furniture in their store. Whether you are looking for classic decor, a contemporary feel, or an elegant look, you will find everything here.
2. Dufresne Furniture & Appliances
Address: 10-290 W Hunt Club Rd, Ottawa, ON K2E 0B7, Canada
Next up on the list of the ten best furniture stores in Ottawa, we have another from Hunt Club Road, Dufresne Furniture & Appliances.
Since the 1940s, the Dufresne brand has become a popular name in Ottawa and all over Canada. This store has outlets in different parts of Canada.
They believe in living with style and offer top-quality furniture for your homes. They offer furniture that blends perfectly with the customers' lifestyles and design preferences.
And this is why they also offer customization options for your house, and you can get your sets exactly as you want them to be, with no compromises. They provide delivery and financing services as well.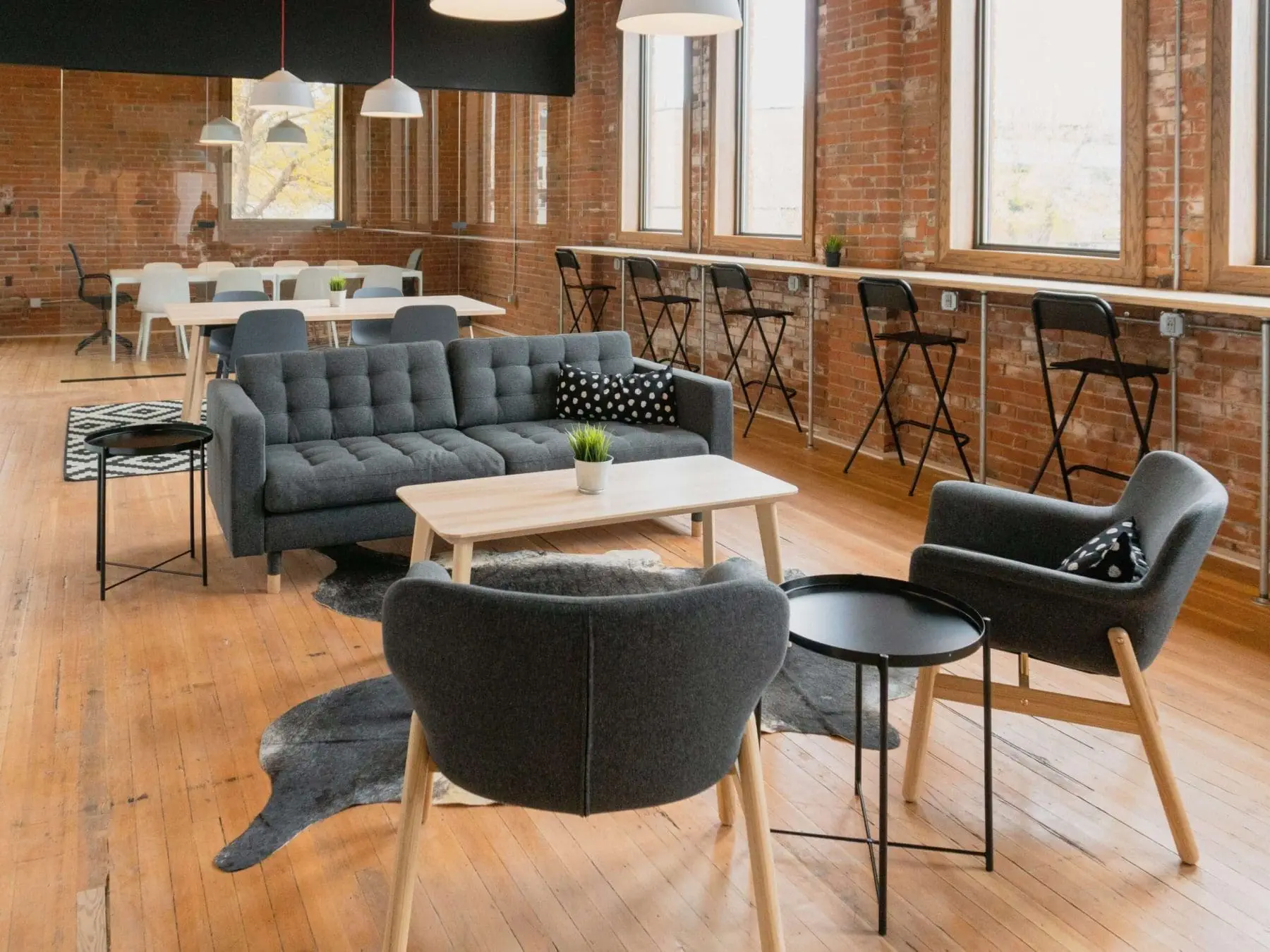 3. Cadieux Interiors
Address: 1280 Old Innes Road, Ottawa
The next store on our list is Cadieux Interiors in Old Innes Road. This store has been providing services to its customers in Ottawa since 1962.
Cadieux Interiors understands that choosing the right furniture is not easy and takes up a lot of time and energy. And they offer customers amazing delivery services and interior design & decorating services as well.
They are associated with some of the finest furniture, accessory, and bedding manufacturers globally, including Baker Furniture, American Leather, Theodore Alexander, Younger Furniture, and Visual Comfort, to name a few.
You can find all types of accessories and furniture you need, from dining to office.
For more details, you can click here.
4. Blueprint Home
Address: 1301 Wellington Street, West Ottawa
On number four of our list of the ten best furniture stores in Ottawa, we have the Blueprint Home located on Wellington Street.
Opened back in the year 2000, Blueprint Home is the first of its kind in the entire Ottawa, and the furniture you will get here is of the finest quality.
For over 20 years now, Blueprint Home has provided customers with elegant, fresh, and modern styles for their homes. They mainly specialize in sofas and offer various variants, such as seating capacities, looks, style, and comfort. Everything here is quite affordable.
And the best part about them is they are an award-winning store in Ottawa.
5. Urban Barn
Address: 2710 Stevenage Drive Ottawa, ON K1G 3N2
Next on the list of the ten best furniture stores in Ottawa is the Urban Barn.
As the name suggests, this store in Ottawa features urban-styled furniture of the best quality. They aim to help the customers create a space that expresses who they are.
They are currently located in four different Ottawa spaces, and each is equally good. Their furniture has a rustic feeling with a modern touch that tells how they have evolved.
They have great taste in fabrics and leather as well.
6. Valley Squire Furniture
Address: 4599 Bank Street Ottawa
And next on the list of the ten best furniture stores in Ottawa is the Valley Squire Furniture on Bank Street.
Located in South Ottawa, Valley Squire is one of the oldest family-owned stores in Ottawa. They were first opened back in the year 1973, and ever since then, they have been serving customers in Ottawa with some of the finest quality seen.
Most of Canada's furniture is made and uses the best quality wood from oak, maple, cherry, or pine. They offer free setup and delivery services.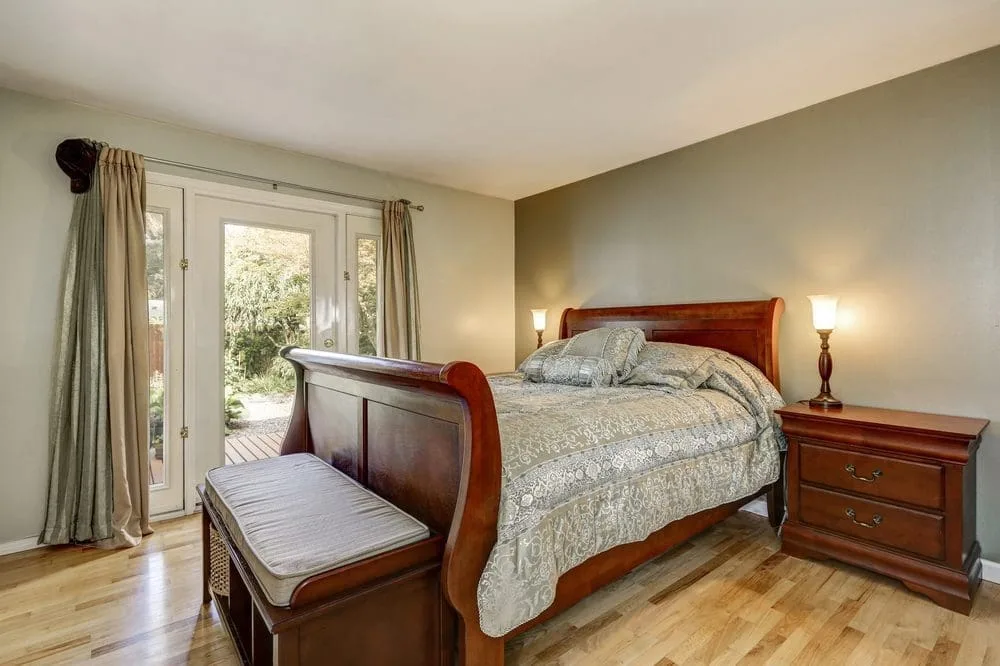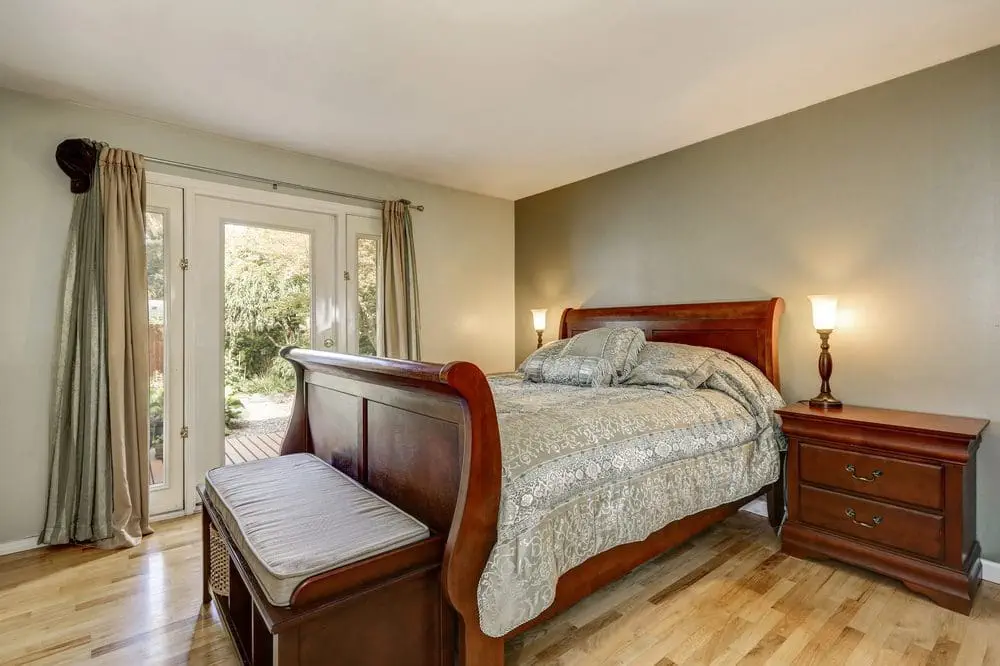 7. Polanco Home
Address: 177 Richmond Road, Ottawa
Polanco Home in Richmond Road is number 7 on the list of Ottawa's ten best furniture stores.
Polanco Home in Westboro village of Ottawa has been creating an ideal space for the people since 1999. All their products are Canadian-made and of fine quality.
This store is another prevalent one among the people, as their services are top-notch. Apart from furniture, they offer home staging, customization, and decorative services.
They feature many products, from living room furniture to lighting and cushions.
8. EQ3 Ottawa
Address: 60 ByWard Market Square Ottawa
Next up on the list of 10 best furniture stores in Ottawa is the EQ3 in ByWard Market.
EQ3 is a local furniture store in Ottawa, offering almost everything a home needs EQ3 has perfectly matched Ottawa's lifestyle, which is why they are trendy among the locals.
You will be amazed at the varied range of home decor products they have in store. They have unique products at affordable prices, which is difficult to find elsewhere. And their customer service is top-class too.
They provide decorating and interior designing services too. And you can also get the best design advice from them.
9. Artemano
Address: 100 Trainyards Drive, Ottawa
On number 9 on the list of 10 best furniture stores in Ottawa is Artemano in Trainyards Drive.
Artemano is a newly opened store in Trainyards Drive, providing some classy furniture for your homes. They give your home an elegant look it needs.
They are a Montreal-based retailer featuring products made of exotic woods. Every product of theirs has a classic finish. And everything is in an affordable price range. And everything is in an affordable price range.
10. Alteriors Furniture
Address: 1158 Bank Street, Ottawa, ON
At last on the list of 10 best furniture stores in Ottawa is Alteriors Furniture, another popular store on Bank Street.
Alteriors Furniture is a contemporary furniture store on Bank Street with aesthetic products and fine craftsmanship. They have been open since 1997 and provide exquisite furniture pieces that can be found nowhere else in Ottawa.
They are regarded as a space for modern quality design. The store was taken over by new owners in 2007, who believe in creating inspirational designs.
You will find unique kinds of pieces in this store. They are also available online so that you can shop online and offline.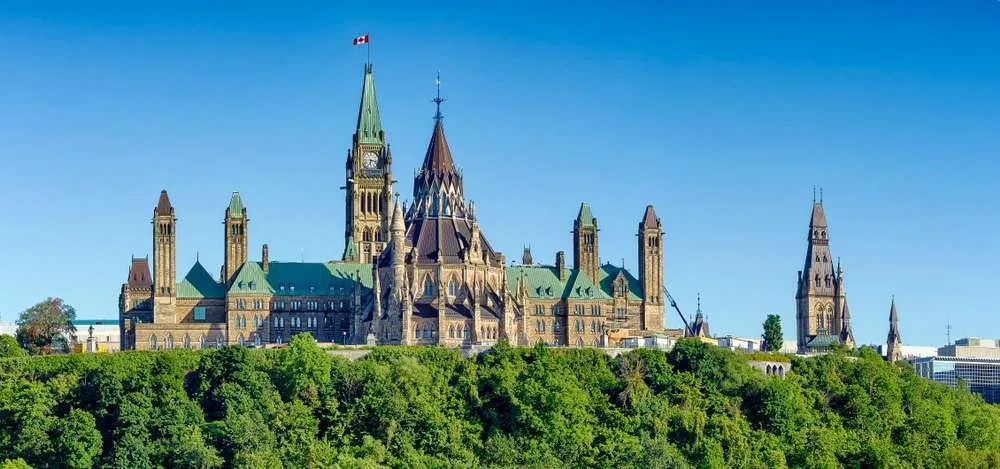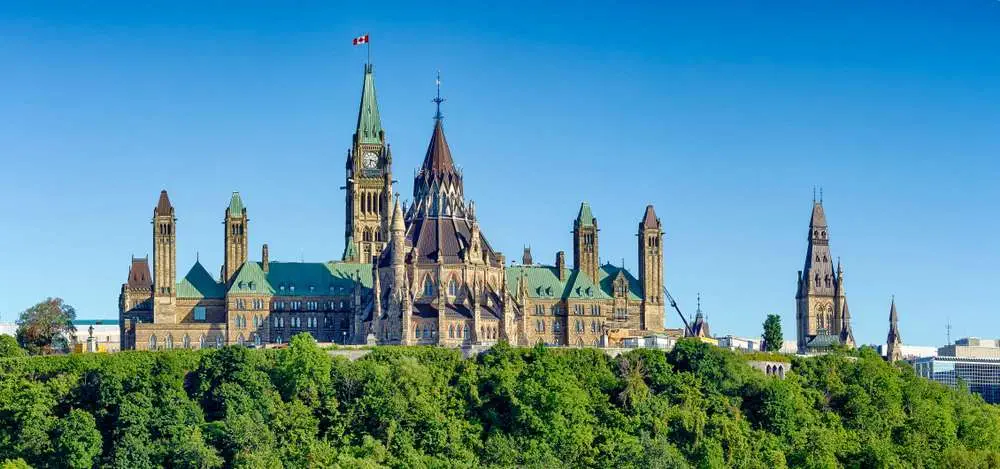 Closing Thoughts
These ten stores mentioned above have fine quality furniture business and great customer service. These stores will meet your choices and needs.
Whether you are looking for high-quality rated furniture stores that offer premium collections of dining room furniture, bedroom furniture, outdoor furniture, upper room home furnishing, or some artful/experimental modern furniture, these Ottawa furniture stores offer all.
I hope this article on the ten best furniture stores helps you choose the best for your home. 
On a side note: If you are unsatisfied, consider visiting these most recommended ones, such as the Modern Shop, Green Light District Design, or Homesense.
Tell your friends and family about these stores, and let us know your views on this over the comment section. Have a good time shopping.
As an Amazon Associate, Icy Canada earns from qualifying purchases.
[amazon_auto_links id="81298"]
The Icy Canada team strives to create content that matters. It's why our content is written by travel writers, authority experts, well-known authors, and niche experts. Our content is also periodically reviewed by expert authors for accuracy and trustworthiness.
As an Amazon Associate, Icy Canada earns from qualifying purchases. [amazon_auto_links id="81298"]