In the busy and technologically connected world we live in, we might live without friends or family for a day or two, but abandoning your mobile is worse than hell! Today, with the way the world is progressing, technology is speeding up, and with that, so is our need to connect with the world and the people around us!
When we speak about Canada, it is pretty well known for its costly and exorbitant mobile plans. More than phone calls and text messages, the world now requires more data than anything. This is one of the reasons why the mobile phone plans of Canada are so expensive since there is not a lot of competition when it comes to the cell phone companies in the entire Canadian cell phone market; however, when we speak about the big players in, there are mainly three, Rogers, Telus, and Bell.
Many other cell phone providers such as Fido, koodo, and Public mobile; however, these small cell phone providers have been bought and owned by either one of these three companies themselves!
you might ask why is there more competition. Why only three? Canada is one of the few countries in the world that is extremely strict about its laws regarding the telecom sector and also foreign companies participating in their sectors, and this is a significant reason why three companies in Canada keep their prices relatively high since they have an excellent monopoly over the telecommunications market.
Flanker brands
Why did the Big three create smaller companies when they provided the cell phone service? The answer is simple but quite intelligent. These brands that were made were called 'flanker' brands.
What are flanker brands? A flanker brand is a new brand introduced in the market by an existing brand that is well established. Here in the telecom sector, these three brands are exceptionally well-documented but they wanted to attract the younger generations of Canada, so these smaller brands were created.
Cell phone plan
While Canada is quite famous for having the most expensive Canadian cell phone plans, it depends on what type of services you require. In today's world, no one can do without data, so considering that everyone needs a plan with data, it might be more expensive. There are simple plans that only allow you to make calls, standard messages, and texts.
In the year 2019, there was a comparative study that was done to analyze the telecommunication prices with other countries in the world, and the report said that if an individual is using a plan that has 5g data in it, the cost of the cell phone plan will be between 50 to 100 dollars a month. In the united states of America, it is around 60 dollars.
In Australia, it is said to be 22.35 dollars. From the reports, it is quite clear that the Canadian plans are twice or instead thrice the cost of other European country plans!
But does this mean that it would stay like that? Not really, since in March 2020, the government also took action for the report that was published and mandated that all of Canada's major cell companies will be asked to reduce their current prices by around 25 percent in the next two years.
After this mandate was passed, the following year, 2021, the government went through the reports and checked all the phone plans of the major cell phone companies such as Fido, Koodo, Virgin, and so on. Their plans began at around 45 dollars a month, and thankfully this means that the rate is slowly decreasing and becoming more affordable to the world and those who plan to shift to Canada as well!
What's the best cell phone provider in Canada, and who provides unlimited data plans?
A company in Canada called Public Mobile is known to have the best offers and the best plan in Canada, which is a payment of 50 dollars a month with data up to 12 GB. Another company called Telus is known to have the best cell phone plan, but its plans concerning data are much better than Public Mobile.
Fido is another fantastic company that currently provides customers with the best offers on the iPhone with a free-of-charge plan. As mentioned above, the big three companies provide many such offers as using unlimited data for a certain amount of money. However, the flanker brands beneath these parent companies do not offer such discounts and offers.
Best Cell Phone Companies in Canada
1. Freedom Network Mobile Cell Phone Plans
Freedom Mobile is one of Canada's largest wireless telecommunications providers and is owned by its parent company, Shaw communications. Let's talk about its place in Canada.
It has more than a six percent market share of Canada in several urban areas of Canada such as British Columbia, Alberta, and southern Ontario. It is known to be the fourth-largest wireless carrier service provider in Canada. The urban area has one of the most customers for freedom mobiles.
Freedom Mobile was originally founded in the year 2008 and was called 'wind mobile' by the telecommunication company that it was based by a company named  'Globalive.'
Freedom Mobile was one of the several cell phone carriers that Canada had launched after the government in the year 2008 requested other companies to begin work in the wireless sector, taking an initiative Freedom Mobile was created, apart from that many other companies such as Lucky Mobile were also launched.
Freedom Mobile was initially launched as a simple cell phone carrier in greater Toronto and the hamilton area in 2009, then southern Ontario has been the main target of network expansion for Freedom Mobile.
It also spread to many other areas such as Ottawa, Cornwall, Belleville, Trenton, Brockville, and Pembroke. Since 2019, Many people own phone with its plan and this company has grown a lot.
2. Public Mobile Cell Phone Plans
Public Mobile is another Canadian self-service cell phone company owned by its parent company, Telus. In 2009, the Canadian government encouraged companies to take the initiative to compete in the wireless sector.
which is how Public Mobile was born. In 2015, Public Mobile decided to relaunch itself under another program that provided free sim cards and three seconds of BYOD (bring your device).
There are several plans for Public Mobile, and they have various options beginning from 10 days to 30 days to even 90 days, these plans include calling and texting, and data.
Public Mobile cell phones kept several highly flexible plans for the younger demographics. Therefore it became quite popular among the youth who did not want to spend too much of their money or finances on mobile carriers, data, and calls.
3. Virgin Mobile Phone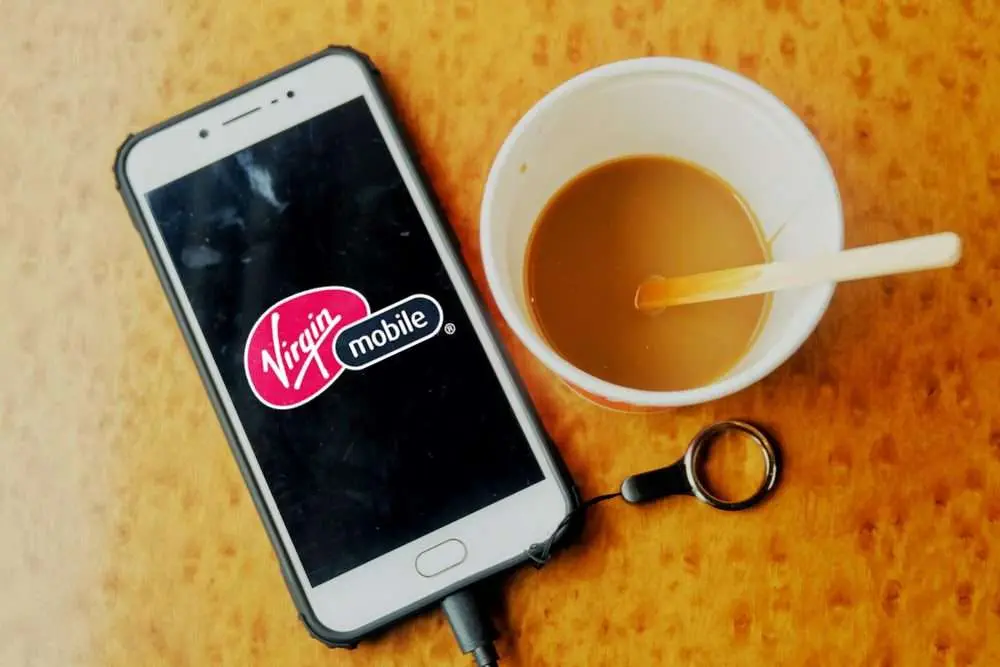 Virgin Mobile is another wireless communication brand used by independent brand licenses worldwide, and they are seven in number.
Virgin Mobile services are available in several countries worldwide, such as Columbia, the United Kingdom, Kuwait, the United Arab Emirates, Poland, South Africa, Mexico, and many other places.
The Virgin Mobile brand is unique because it is used independently from the other brands, and the handsets and service plans are quite different from one country to another. The Virgin Mobile wireless entity has a relationship with the virgin group owned by the famous personality Richard Branson.
Virgin Mobiles in Canada went through a lot of growth in 2008 after launching around 60 virgin mini stories (VMS) across the country.
The virgin mini-stores are kiosks located in several Canadian shopping malls, and the specialty is that they are for the younger demographics between 18 and to 35-year-olds.
The virgin service providers and koodo mobile are extremely famous Canadian carriers. Virgin Mobile came out with a new line of networks around the world.
This carrier is great to use because of its roaming charges, which are much lesser than the other Canadian carriers. The new customers who come to Canada and opt for postpaid plans are impressed with this carrier due to the most affordable plans. Virgin Mobile was also awarded the highest customer satisfaction for prepaid wireless for four years.
4. Chatr Mobile
Chatr Mobile is a Canadian mom ( mobile virtual network operator). The chair mobile is owned and operated by Rogers communication. mobile virtual network operators is unique since it is one of the three wireless brands owned by roger communications. The other two wireless brands held are Rogers Wireless and Fido Solutions.
Chatr Mobile has several service providers in countries such as British Columbia, Toronto, Ottawa, Edmonton, Vancouver, Quebec City, Montreal, and several rural areas. The company Chatr Mobile decided to rename itself in 2015 to Chatr Wireless.
When we speak about the cell phone coverage area and access of the cell phone providers, Chatr Mobile was initially used to be available only in 'chatr zones' that was allowing users to access contact support, prepaid plans, digital discounts, monthly plans, and so on however as time passed, the company has a nationwide network coverage network around Canada and separate plans in some cities as well.
5. Sasktel Network
Sasktel is also called Saskatchewan telecommunications holding corporation, and it is a Crown-owned Canadian telecommunications firm based in the province of Saskatchewan. The government owns this telecommunication firm.
The Canadian government had decided not to release open cell phone plans but also different communication services. The two services that it initiated were the wireline communication services.
The second is wireless communication service with the help of more robust cell phone towers, including several landline telephone networks and mobile networks, and broadband internet.
Several countries, including Argentina and the Bahamas, have worked with SaskTel international on several telecom infrastructural projects. If we talk about customers, it had around 1.4 million customers in 2018, and it is still growing rapidly.
6. Bell Mobility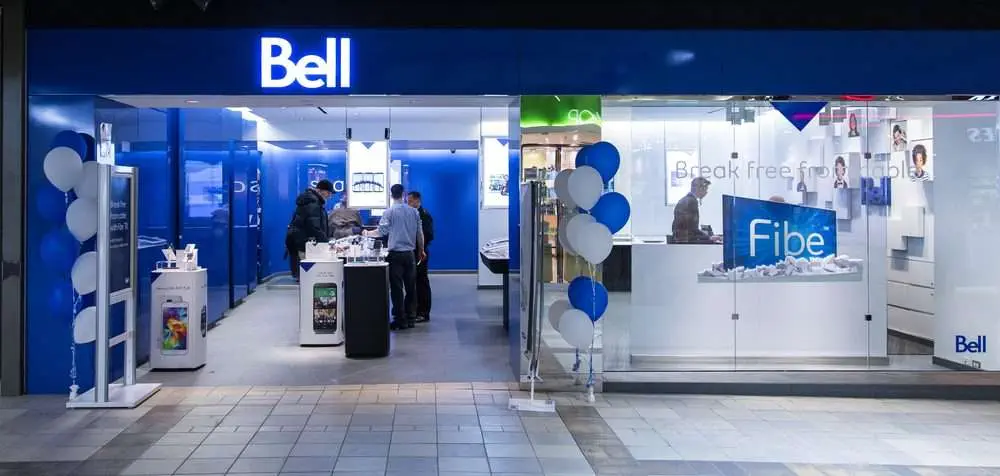 Bell Mobility is a Canadian wireless network operator, and the division of Bell Canada offers several wireless services around and across Canada. There are mainly two networks through which Bell Mobility operates: the LTE AND HSPA plus.
These are the mainstream networks. Bell Mobility is highly famous and is the third-largest wireless carrier in and across Canada. The number of people who have subscribed to Bell Mobility is quite large, and it has around 10.1 million subscribers.
In Canada, even virgin mobiles are famous, and as mentioned above, it is one of the largest carriers in Canada. However, Bell Mobility owned Virgin Mobile and Loblaws prepaid pc telecom, which operates as a mvnos (mobile virtual network operator ) on the bell mobility network.
Several subsidiaries of Bell Mobility are all around Canada and operate on their own wirelessly. Some of them are Northwestel (NMI mobility and latitude wireless), Northern tel (northern tel mobility), and Telebec (telebec mobiles).
7.  Koodo Mobile
Koodo Mobile is a Canadian mobile flanker brand. As mentioned above, a flanker brand is a smaller brand that another parent brand creates; therefore, the parent brand is Telus. In 2008, Telus created koodo mobile to cater to the younger audience.
Although Koodo is a flanker brand of Telus, they both function quite differently. As Koodo currently gives out postpaid, prepaid, and wireless phone services, it has many affordable plans, which is why it is a brand that family members use. They also have several regional providers all over Canada.
Closing Thoughts
One can save money by using this brand compared to many cell phone companies and service providers who have much more expensive mobile plans. How the name was formed is quite interesting. It comes from the Greek word 'kudos,' which means well done. The company is trying to achieve this by providing unlimited calls, unlimited data plans, and customer savings. Money as well!
So, these were some of the best cell phone companies in Canada. If you ever wish to buy a cell phone in Canada, this article might help you pick a company that offers the best services.