Overlooking the Canadian province of Ontario and the American state of New York are Niagara Falls. Niagara Falls acts as the international border separating the two countries.
The Horseshoe Falls, often termed the "Canadian Falls," is situated in Canada, while "American Falls" and "Bridal Veil Falls" are on the American side. So, do you need your passport on your visit to Niagara Falls? Not really.
If you are planning a fun trip with family or just a weekend getaway, here are a few details that will make your visit hassle-free.
1. Do You Need a Passport to Go to Niagara Falls
You can reach Niagara Falls from the New York City and Toronto airports. Unless you want to watch the Niagara Falls from the other country's shores, you don't need a passport.
The Rainbow Bridge, Whirlpool Bridge, and the  Lewiston-Queenston Bridge serve as border crossings between the American and Canadian sides of Niagara Falls.
The Rainbow Bridge, nearly 500 yards from the "American Falls," is the most used crossing to enter Niagara Falls. The Whirlpool bridge is 2.9km from the north of the Falls and allows crossing only for NEXUS cardholders. Lewiston-Queentson Bridge is 9km from the falls and is open to all.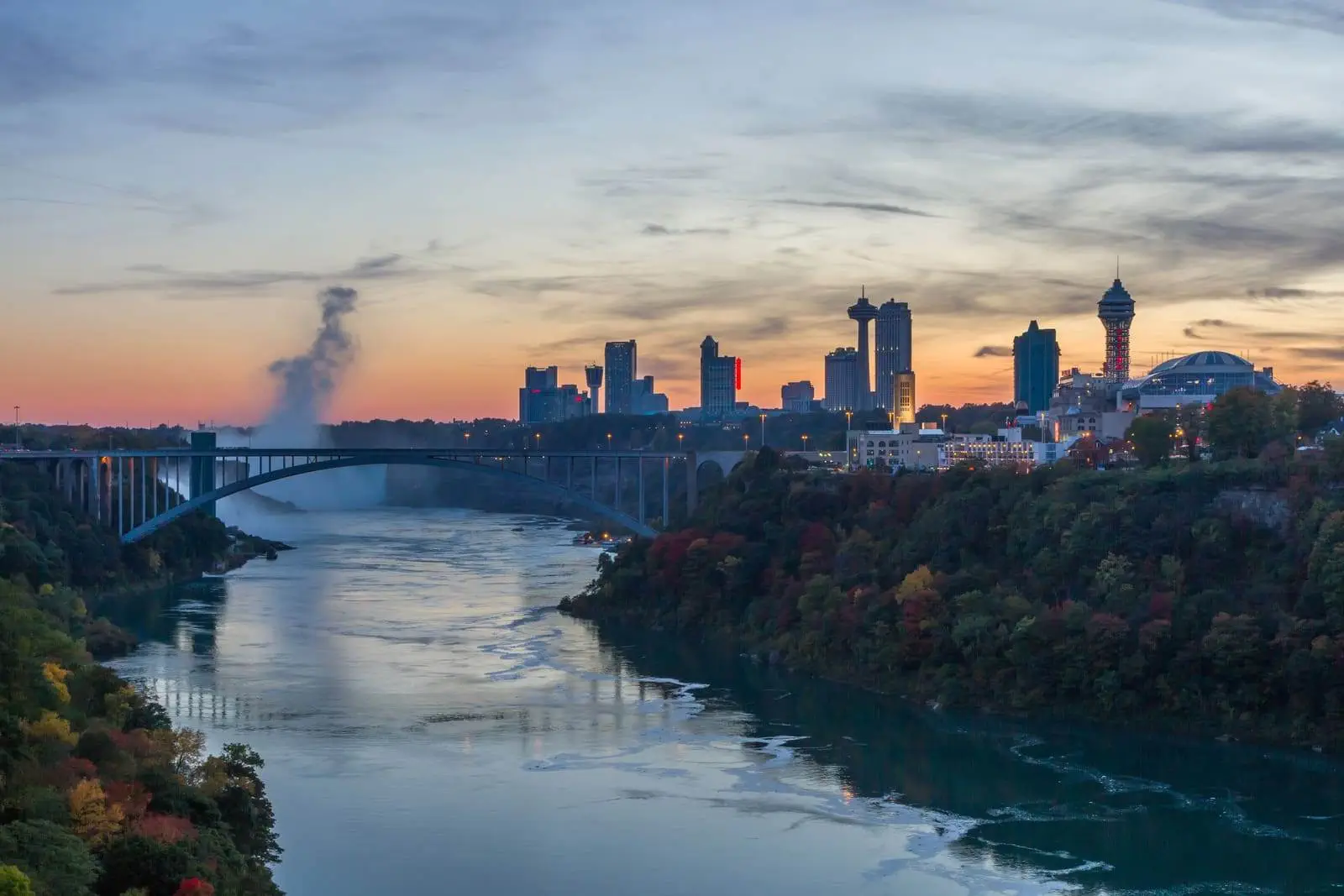 1.1. Visitors from Canada
The Horseshoe Falls is the largest waterfall on the Canadian side. If you are a Canadian resident and want to visit Niagara Falls, Canada, you do not need a passport.
However, if you are a US citizen or an international tourist, then you need a passport with a valid visa in some cases. Further, you would be denied entry without appropriate identification documents at the Canadian border.
1.2. Visitors from the United States
If you are a US citizen visiting the Canadian side to experience Niagara Falls, Canada, up close, you must carry a US passport. A VISA is not necessary.
Also, bring an original or verified copy of your current government-issued identity. These include a driver's license or a permanent resident card. This will also help in crossing the Canadian border back to the United States easier.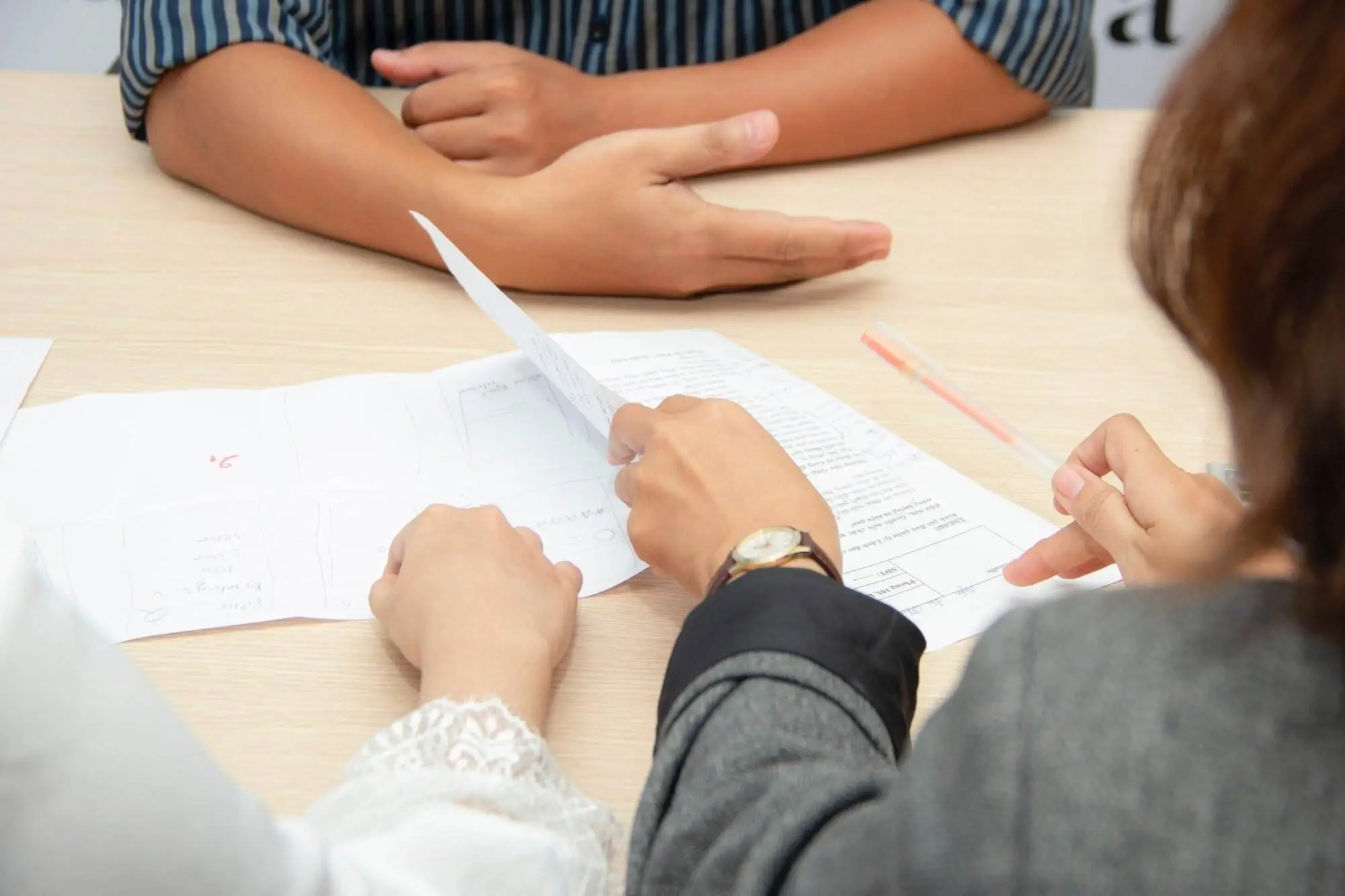 2. Documents Checklist When Visiting Niagara Falls America
If you are a permanent resident of the US, then you would not need a passport for your visit to Niagara Falls. A photo ID issued by the government, such as a driver's license, state identity card, or passport card, will be needed for land and sea travel between the US and Canada. You can also bring your birth certificate as additional proof of citizenship. A passport is not needed for a permanent resident of the US.
2.1. Enhanced Driver's License and NEXUS Card
If you are from America, apart from passports, travel papers that can be useful while visiting the Canadian Falls is an Enhanced Driver's License (EDL). It also can be used as a driver's license. It is also an approved form of identification for entry into Canada via land. Citizens of New York, Michigan, Minnesota, Vermont, and Washington are the only states where EDLs are now accessible. Another option while visiting Niagara Falls, Canada, is a NEXUS card, especially if you are a frequent traveller between America and Canada.
3. Tourists Visiting Niagara Falls
If you are a tourist from countries other than the United States, you must have a valid passport to enter the Falls from either side.
Note that it should have at least six months of validity remaining to have a smooth entry and exit.
3.1. Tourists from the European Union
Tourists from any country of the EU require a passport but do not require any VISA to cross the border.
3.2. Tourists from Any Other Country 
If you are a foreign tourist, you need a tourist VISA. Before planning your visit, you can get the same from the Canadian Consulate in your home country. 
3.3. Passport Requirements for Kids
You must carry an original or copy of the certified birth certificate when travelling with minor children. It can be used as documentation proof of citizenship for a child under 16 at the border patrol instead of a passport. You can have a notarised hand note that mentions the period of their visit. It should also contain the contact details of both parents in case the child is not yours
You can visit the official Canada Inspection page for further details if you wish to bring your pet to Canada. Similarly, for America, you can find rules from the United States Department of Agriculture,
4. Things to Do Without a Passport at Niagara Falls
If you are travelling to Niagara Falls without a passport, you won't be able to see the other side of the Falls up close. But don't worry! There are plenty of major attractions on either side of the Falls to keep you engaged. Some of these are even available for free!
4.1. On the American Side 
You can get mesmerizing views of Niagara Falls from the Niagara Falls State Park or the Niagara Falls observation towers. You can also take an elevator down to the base of the "Bridal Veil Falls" and explore the Cave of the Winds or witness downstream whirlpools formed by Niagara Falls at the Whirlpool State Park.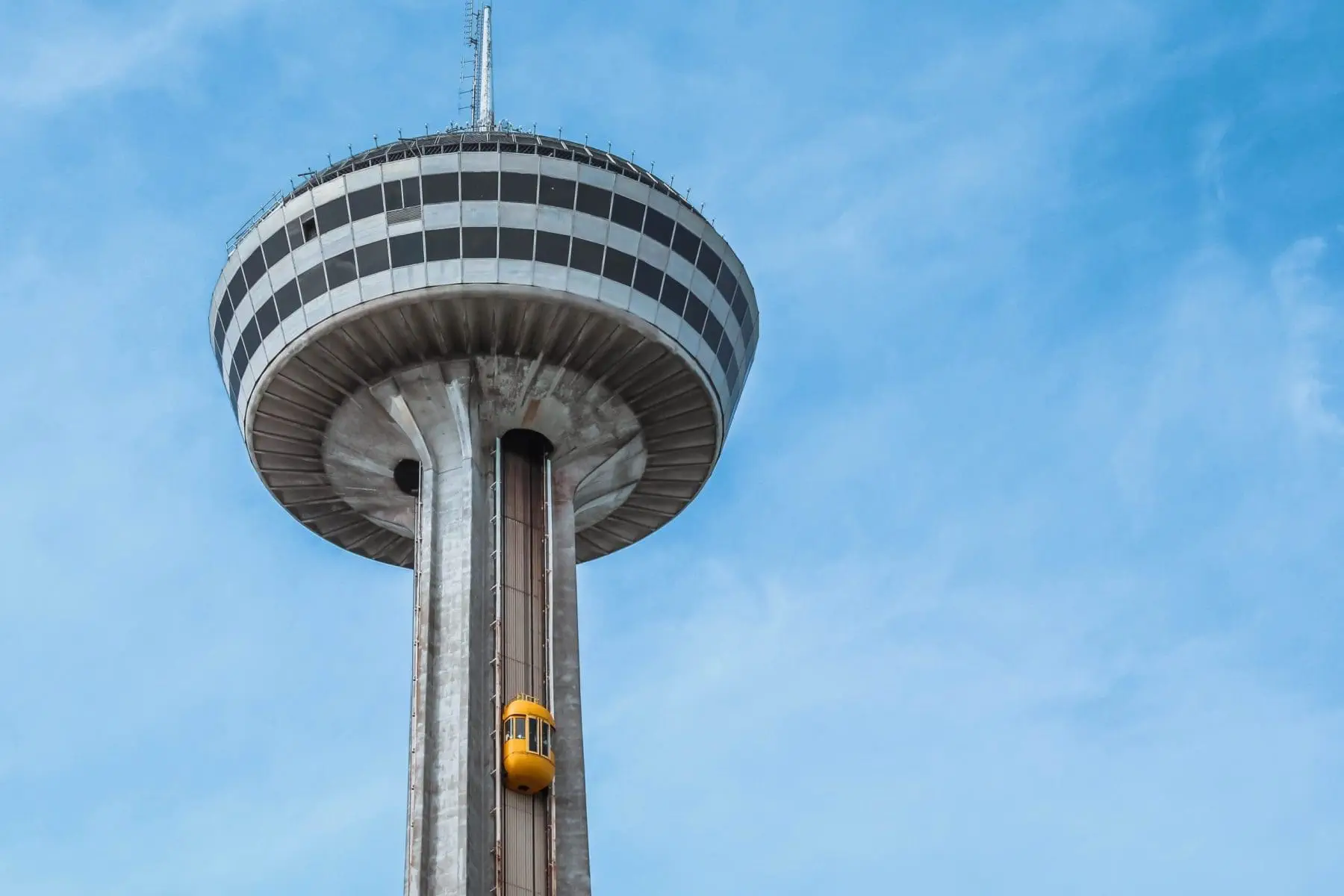 4.2. On the Canadian Side
You can see Niagara Gorge for free from Queen Victoria Park. For a close and exciting experience of the falls, you can sign up for the Maid of the Mist boat tour. Finish your trip by dining in restaurants and shopping near Niagara Falls. 
5. Conclusion
Do you need a passport to go to Niagara Falls?  Travellers visiting Niagara Falls must make sure to have their passport cards. Whether you visit Niagara Falls, Canada, or Niagara Falls, USA, it is advisable to carry your passport to catch the eye-catching view of the main waterfalls.
There are also other attractions, such as historical monuments and indoor water parks in the city's proximity. Lastly, do not forget to get yourself something to remember from souvenir stores alongside the Niagara River.