Best Surf Lessons Tofino is way more than just learning to Surf. You can explore the 6 best surf lessons in Tofino to get a knowledge of how to live.
It teaches about how to face the mighty waves without changing the direction of life. It is all about being willing to go with the flow. Facing the powerful waves is the symbol of facing life's problems. The memorable experience of great surfing teaches you lessons far more than just surfing. 
Surfing is fast growing as a popular form of sport. In this form of sport, a surfer uses a board for riding on the waves. The waves usually carry the person to the beach shores. It is a great way of exercising. It helps you easily lose your body weight.
It makes your body flexible and tones your muscles. The most important benefit of surfing is that it allows you to deal with stress. It reduces anxiety and calms your mind.
Best Surf Lessons Tofino has been quite helpful and has taught thousands of people. You can have access to a qualified surf guide who will teach you surfing. Generally, the guide teaches in small group sizes. You can have your basic surf lesson from here. After that, you have to spend time in the water, bringing what the coach taught you into action.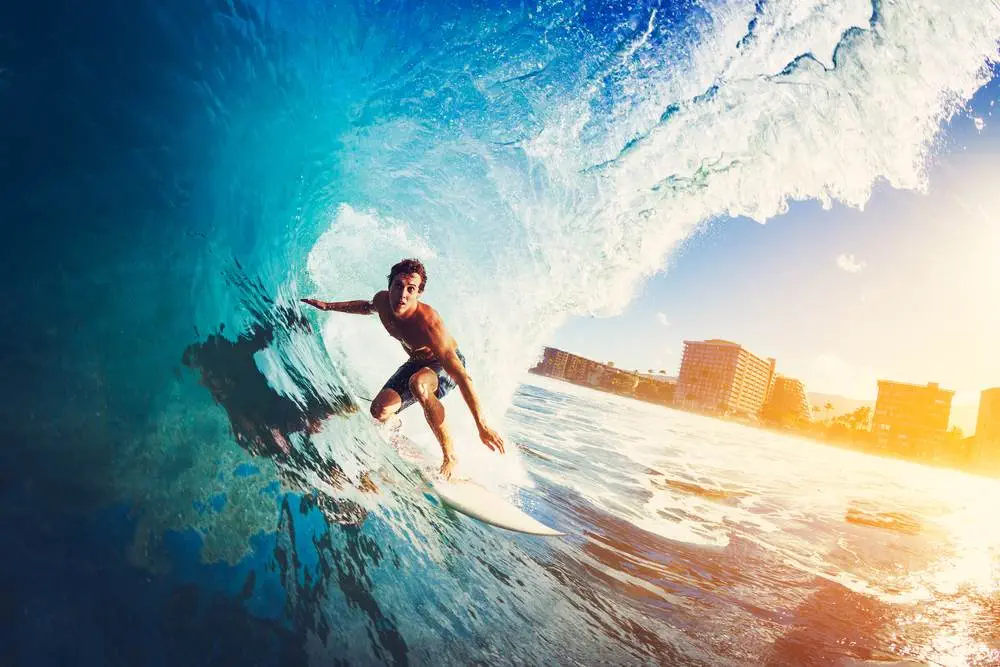 List of Best Surf Lessons Tofino
1. Tofino Surf School
Tofino Surf School is among the highly recommended surf spots in British Columbia. The beach has a 35km long coastline making it just perfect for learning surfing. The Surf School was established in the year 2008. Tofino Surf School is a local owner-operated surf school-cum-business enterprise.
The owner says that teaching people how the Surf is our passion. The Surf School teaches surfing in small group sizes. But, it would offer you personalized surf lessons and make your surfing experience memorable. 
Till now, it has taught thousands of people to Surf. Their surfing students include young and old, including people with disabilities. The school offers you a variety of options to choose from. Either you can opt for a group lesson or personalized surf lessons. You can also opt for paddleboarding. The surf school is located at 381 Main Street, Tofino BC V0R 2Z0.
Tofino Surf school has a five-star rating on Tripadvisor, with 436 people rating it as excellent. In addition, the school was awarded 'Traveller's Choice Award 2021' by Tripadvisor for the same reason.
Tripadvisor bestows this award on attractions that earn good reviews from customers. For these qualities, Tofino Surf School is included in our list of Best Surf Lessons Tofino.
2. Pacific Surf School
Pacific Surf School is another prominent surfing school in Tofino. It is an old and versatile school operating since 1998. As stated by its owner, the basis of the formation of this school is "passion for sharing the joy of surfing with others." Being started in 1998, this school has taught thousands of people the joy of surfing. In addition, the shop has a unique distinction of providing photography services to its customers.
The shop is open at all times of the year, except for Christmas Day. Moreover, as the peak season approaches, the shop opens early at 7 A.M. and closes late at 8 P.M. Thus, it is highly likely that you will find it open whenever you wish to visit.
The school provides opportunities to choose the method for surfing lessons. You have the option to opt for a group lesson or personalized surf lessons. This Surf School is located at 441 Campbell Street Tofino, BC V0R 2Z0. 
The Pacific Surf School has a good number of skilled surfing guides. These instructors and teachers are keen to teach their surfers in the best possible way. They are also well acquainted with the knowledge of first aid. This is very important in case any surfer gets hurt. Pacific Surf School is included in our list of Best Surf Lessons Tofino due to these special features.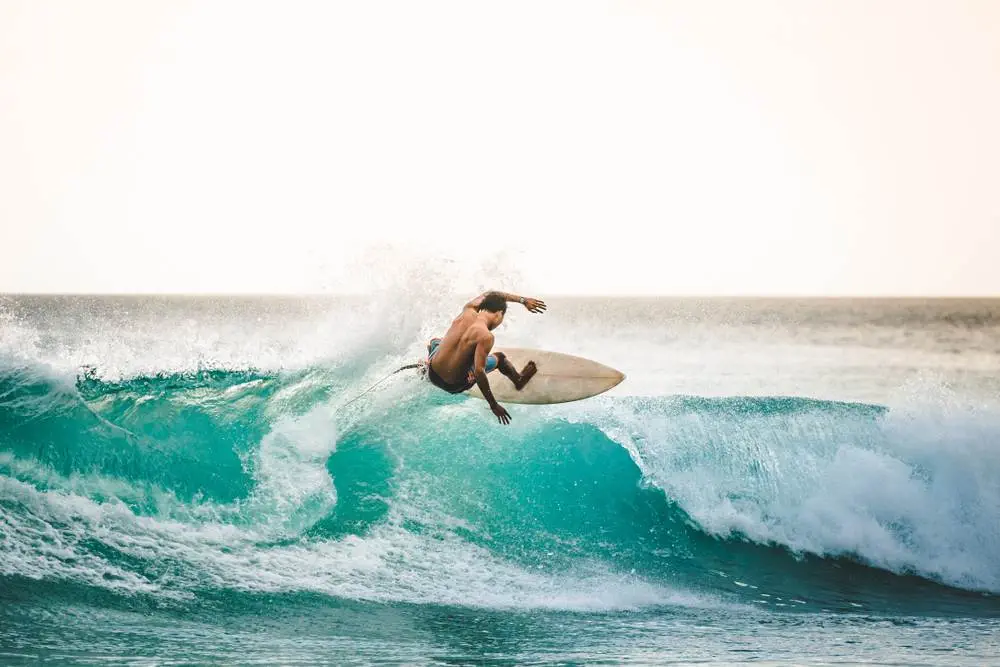 3. Surf Sister School
Surf Sister School is a surfing school with a noble cause. The organization has committed to all women instructors. All the surfing instructors and guides in the school are women. It bases itself on the ethical initiative to encourage women to make a living of their own. The school was established in 1993 and continues to educate surfers visiting Tofino. 
The surf spots in Surf Sister are perfect to be used for young and old, including people with disabilities. The female instructors will teach you everything regardless of your gender.
The female surf guide is fully capable of training men, women, and children. Like other surfing schools, Surf Sister also offers you the choice to choose the medium of surfing. You can choose to be informed in groups or on a personal basis.
The Surf school organizes five different types of surf sessions. These are Level-up, Progression levels, Weekend Warrior, Teen Camp, and abroad. It must be noted that each camp of this school is distinct from one another. They are designed to fit your requirements. The surf school is located at 625 Campbell St., Tofino, B.C. Canada V0R 2Z0.
Surf Sister School is one of the largest female surf schools. Because of this unique feature, the school finds itself a place in Best Surf Lessons Tofino. 
4. Wick'd Surf
Andy Herridge owns the school. This surf school focuses on clearing the basic knowledge regarding surfing. In addition, it aims at setting the future path clear. The surf school is particularly effective in teaching beginners in the field of surfing. It is because its owner had also started learning to Surf from scratch. Andy believes that if the fundamentals are clear, the prospect of surfing would be awesome. 
Wick'd Surf offers surf camps, surf lessons, video review sessions, and surf rentals. Surf camps are held in groups of 1-3. These are designed in a manner that would benefit you. You will be able to get the most of your time in the water. Second, it will help you in taking your surfing to another level.
There would be longer surf lessons to facilitate you in learning surfing speedily. On the other hand, surf lessons are designed to introduce you to the basics of surfing. You are educated about the water form and provided with basic surfing knowledge. A surfer is empowered to book and select his surf guide. 
Wick'd Surf is located at 1559 Imperial Lane, Ucluelet, BC, Canada, V0R 3A0. Wick'd surf is highly recommended by people who have learned surfing from scratch. Thus, they are made a part of Best Surf Lessons Tofino. This Surf school is in high demand for this quality.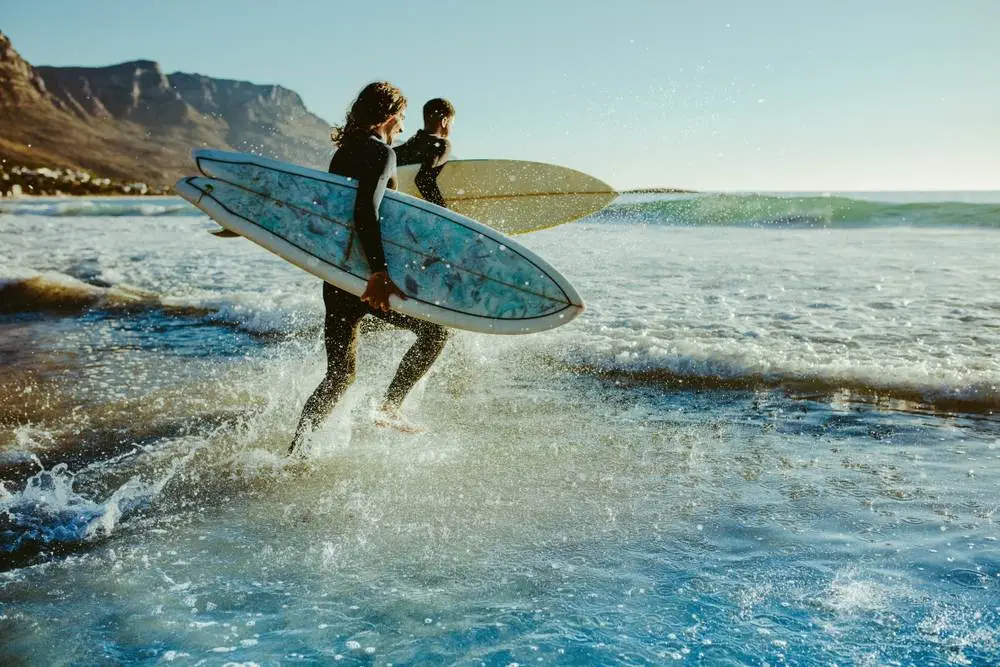 5. Long Beach Lodge Resort
The Long Beach Lodge Resort is a hotel in Tofino. Apart from lodging facilities, the resort also intends to offer world-class cuisine and a serene sea-side view. The resort also provides opportunities for surfing. Tofino Surf Lessons at Long Beach Lodge Resort aims to provide suitable surf lessons. 
The resort has a well-skilled and experienced team of coaches and instructors who will help you learn surfing. They have a plethora of useful knowledge, and they are waiting to share it with you.
These certified coaches will help make you learn surfing. In the Long Beach Lodge Resort, you can have access to the option of learning to Surf with a group or on a personal level with the coach. 
The distinct identity of the resort is reflected in the spa-like facilities provided. There is a cafe, a fitness center and a large hot tub for surfers. The resort is located near 1441 Pacific Rim Highway, Tofino, British Columbia. Therefore, the resort occupies an important place in this list of Best Surf Lessons Tofino.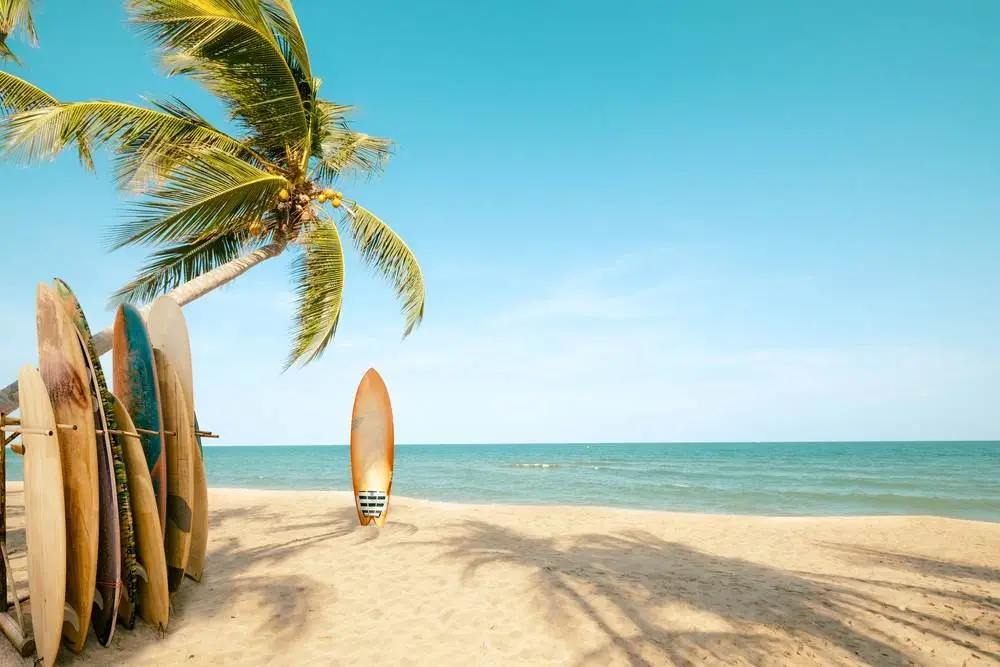 6. Live To Surf
Live To Surf is a family-owned surf school in Tofino. It is currently owned by Jean-Paul F. The owner has been a surfing enthusiast since childhood. Jean-Paul even found his career in surfing and remains committed to teaching surfing to his customers. 
Live To Surf was established in 1984. It is one of the earliest surfing schools in Tofino. Paddleboarding is a major interest at Live to Surf. The surf school has a substantial collection of paddles of all types, which caters to the different needs of different people.
In addition, the camp has a varied compilation of wetsuits, boots, and gloves, which help fulfill all the requirements of surfers. They have a massive rental stock for boards and wetsuits for their customers. Live To Surf is located near 1180 Pacific Rim Highway, Tofino V0R 2Z0.
There are knowledgeable and competent guides to help you in surfing. There are legally certified and also capable of keeping you safe in the sea. Both credit and debit cards are acceptable modes of payment. Live To Surf is an excellent surf school and is included in Best Surf Lessons Tofino.
Here is the list of Best Surf Lessons Tofino. All of them provide memorable experiences and have the best guides to teach surfing. Feel free to suggest your surf school.