The French River Provincial Park is a beautiful Ontario area where you can enjoy camping, canoeing, and other similar activities like fishing. This place is full of magnificent scenery.
Avoid visiting the French River Provincial Park or any such kind of park, forests during the humid weather as it gets intolerable and very hot to bear it in the open. You might get irritated with the buzz of insects and mosquitoes.
This may be of some help before visiting the park.
Things to Do at the French River Provincial Park
1. Camping
Wanapitei Bay is around half an hour of paddling away, where you can look for some vacant campsites to pitch your tent. You'll find campsites on both sides of the shore.
Campsite number 616 is a good choice, although to reach it, you'll have to go through a bit of a rocky, hilly patch. There are two campsites (617 and 618) at the convergence of the chief and western channels.
There are plenty of campsites to choose from, most of which have nice fire pits and spacious rooms, while some offer the natural beauty of the tottery coast and the islands of Wanapitei Bay. There are some cottages on the French River owned by Americans. These campsites are also a good spot for fishing.
There is also something called a thunderbox, which is actually nothing but a toilet. It's good that they've built something like that, but make sure you gather your garbage and throw it where it should be, rather than littering this beautiful place. You can also avoid bringing disposable items.
You can set some apparatuses to hang your coolers or food containers high on some trees. It takes some time to set this up, but it's worth it and really very useful to save your stuff from the animals.
You can get bear-proof bins from the Massasauga Provincial Park. You can keep your belongings thereafter use and before sleeping to hope that your food doesn't get stolen by the animals.
2. Paddling
You can also explore the campsites on Boom Island, which the Wanapitei River encircles from the North and the west coast.
You can explore this part through a Western channel and in the north before Attwood Island. There's a pretty big Beaver lodge around the mouth of the river.
While paddling, you often wouldn't even feel like you're going against the flow. You can catch some fresh pikes and enjoy a picnic spot nearby where you can cook your freshly brought fish and enjoy a delicious lunch by the shore.
If you go north till you get to the Sturgeon Chutes, you'll come across three campsites; 604, 605, and 606, however staying more than a night won't be preferable here.
You might also see several pontoon boats docked in and several groups of people having fun on their trip to the French River Provincial Park, as well as some fishermen trying their luck around the chutes. Apart from this, there's a 240-meter portage which is super close to these campsites.
You will get many beautiful pictures on the way back to the campsite, especially near the Chutes while paddling. After you reach Kentucky Club Island, take a sharp right, and you'll be on your way to the eastern coast of Boom Island, crossing several campsites along the way.
There are some blueberry plants, and you might spot bears too. People staying on the campsites over here need to pay attention to their stuff, as bears can ruin your mood by damaging the supplies you brought.
There's a lake-like pond and the beaver pond, independent of the French River and separated by a well-built beaver dam.
It's a really great place to spend your time quietly paddling or boating. Bring your canoe, or you could even get a rental!
Several beaver lodges, several stumps lingering to the water, would often be embedded with flowers like water lilies. It also had some dead trees as well.
You can see different types of birds and animals if you're lucky enough. However, not everyone may notice beavers on beaver lodges or dams!
3. Hiking
You can also enjoy hiking here as the French River Provincial Park provides some great trails. You can even get lost in the woods by walking your way through the perished and rotting trees, thick vegetation, and wobbly path.
But remember, as it's not a guided or used trail, make sure you take care of the directions you follow or do something to remember the routes. Watch out for every step you take, and since it is a jungle area in the French River Provincial Park, so even walking a couple of kilometers might turn into hours of hassle.
Considering that almost all the trees of the French River Provincial Park had been cataloged more than a century and a half ago, and the park is pretty new compared to that, you'll realize how difficult it must've been to walk through the forest back then.
4. Spot the Wild Life!
In this jaunt of the French River Provincial Park, you can see different types of animals (even wild ones) and the biodiversity of nature.
There are a lot of wild blueberry bushes, too; if you go in the season, you might hope to get some of the fresh, wild, and juicy blueberries (if they've not been eaten by the inhabitants already beforehand!)
You might also see some animals as near as your campsite! The most common of them are green frogs, pervasive seagulls, squirrels, garter snakes, chipmunks, and more. The snakes might be just around your tent, so be careful.
You can also hope to see some snapping turtles coming out of the water to get some food, as they are pretty common.
You can also spot minks in groups or bunches, typically frisking on the uneven coast. While paddling back to Hartley Bay Marina especially, you might see a flying Bald Eagle just near your boat or canoe.
5. The Forest Rain is A Must Experience
As it's a forest region, weather in the French River Provincial Park can be very unpredictable. But mind you, the rains of the woods are a once-in-a-lifetime experience.
Make sure to have some repellants or bug sprays to avoid mosquito bites. Black flies are pretty common too, so try to prevent your perfect trip from becoming an annoying one at any cost!
6. Fishing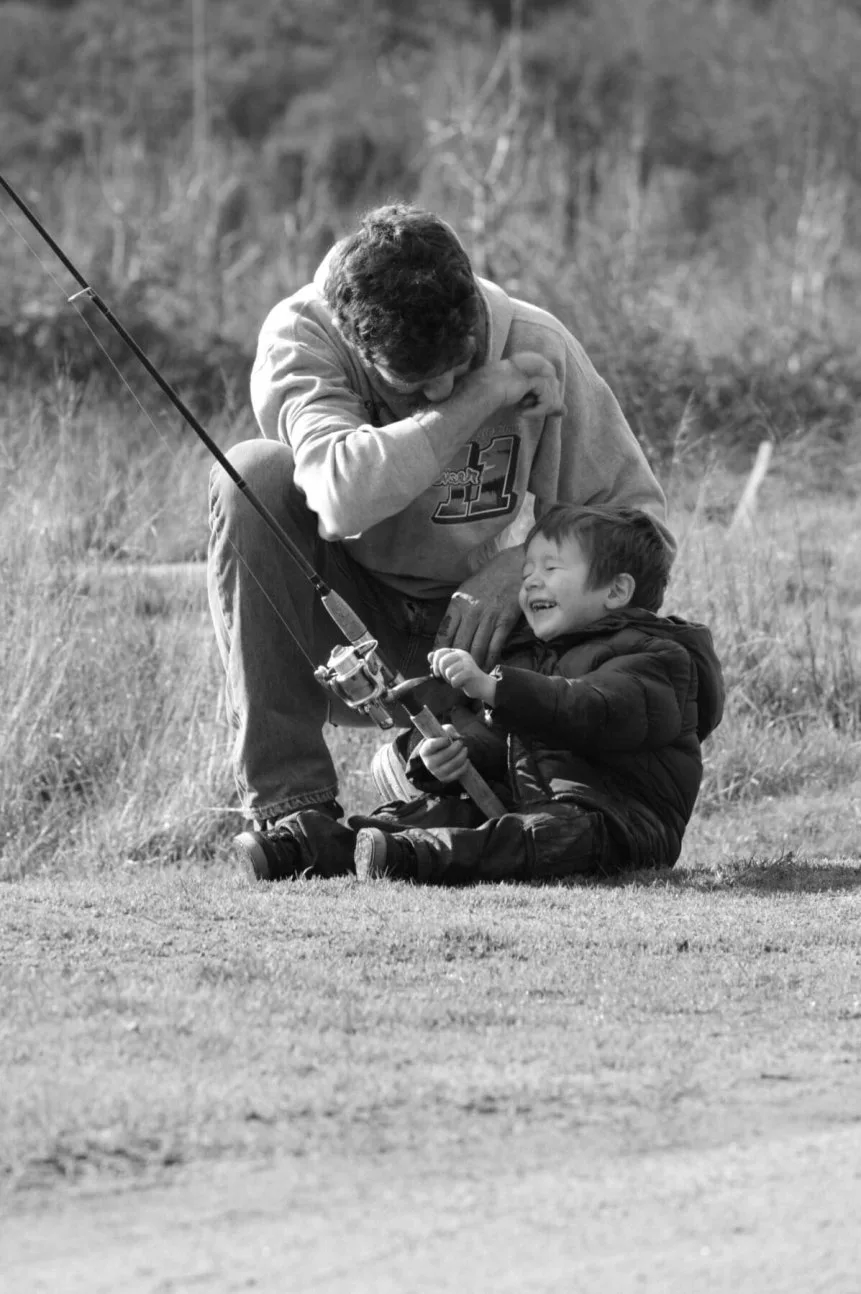 You can go fishing every day and still not get bored because you'll get some delicious stuff in your bucket and later on the plate! Bass and pike are the most common.
There might be times, depending on seasons or weather, when you won't be able to catch a single small fish despite sitting for hours and changing places, jumping on your canoe, and going to different spots of the river, and that's alright. That's what fishing is all about!
7. Grundy Lake Supply Post
The Grundy Lake Supply Post is just on the front side of the French River Provincial Park's entrance, where you can get camping essentials, ice cream, canoe rentals, and other stuff.
There's also an LCBO store and a butcher/grocery store, which is known as Lemieux Meat and Grocery, but it's 20 kilometers away from the French River Provincial Park in the north situated in the Alban town.
8. Visit the Parry Sound
If you want some more adventure, you can get a picturesque flight over Georgian Bay by floatplane.
On your way back home, you can stop at Parry Sound, take a coffee break and have something to eat if you want. There's an Island Queen Cruise for sightseeing as well.
Visit the Charles W. Stockey Centre if it's open, you won't regret it. You can also see the float planes landing and taking off.
9. Visit the Bearly Used Book
Visiting the Parry Sound is incomplete without visiting this place. It won't be an exaggeration to say that it's the best-used book shop around Alaska, Ellesmere Island, Vancouver, and Toronto.
You'll be amazed and happy to see the variety of books here across genres if you're a book bug.
Talking about the Campsites on French River Provincial Park
You'll definitely notice and admire one thing: the French River Provincial Park staff is really very efficient and friendly.
The bathrooms and washrooms are quite clean here, and showers are available too.
As you don't have your television and almost no other work to do, you'll slowly see fellow campers sleeping away around 10 at night or as the darker night gets.
The French River Provincial Park is a really nice getaway to relax and reboot yourself. The place has so much to offer as you read above, that's why it's one of the best choices to think of when visiting with a family or a large group of friends.
As an Amazon Associate, Icy Canada earns from qualifying purchases.
[amazon_auto_links id="81298"]
The Icy Canada team strives to create content that matters. It's why our content is written by travel writers, authority experts, well-known authors, and niche experts. Our content is also periodically reviewed by expert authors for accuracy and trustworthiness.
As an Amazon Associate, Icy Canada earns from qualifying purchases. [amazon_auto_links id="81298"]