Kootenay National Park is another natural gem of British Columbia. With gushing rivers and beautiful peaks of the Canadian Rockies, the national park encompasses 1406 km square of rugged and untouched natural beauty.
Adventuring seems more interesting as you enter a World Heritage site. Seven other national parks along with Kootenay National Park form the part of Canadian rocky Mountain parks World Heritage site.
The national park has some stunning natural and diverse landscapes. Acidic and mineral deposited pots, hot springs to relax your city-tired muscles, glaciers, mountains, and valleys dotted with beautiful forest to capture in your albums!
1. How to Reach Kootenay National Park?
The national park shares a border with the more popular Banff National Park. Kootenay national park offers you similar surreal scenery at half the rush and bargains on the prices.
1.1 By Road
Kootenay National park stretches along Highway 93 located in southeastern British Columbia. This is well connected to Banff national park, Golden British Columbia, and Cranbrook British Columbia.
1.2 By Air
National and International air services in Calgary and Vancouver. From there, you may follow the Cranbrook road route to Kootenay National park. Further direct Airport is possible to Banff National park.
2. Best Season For Kootenay National Park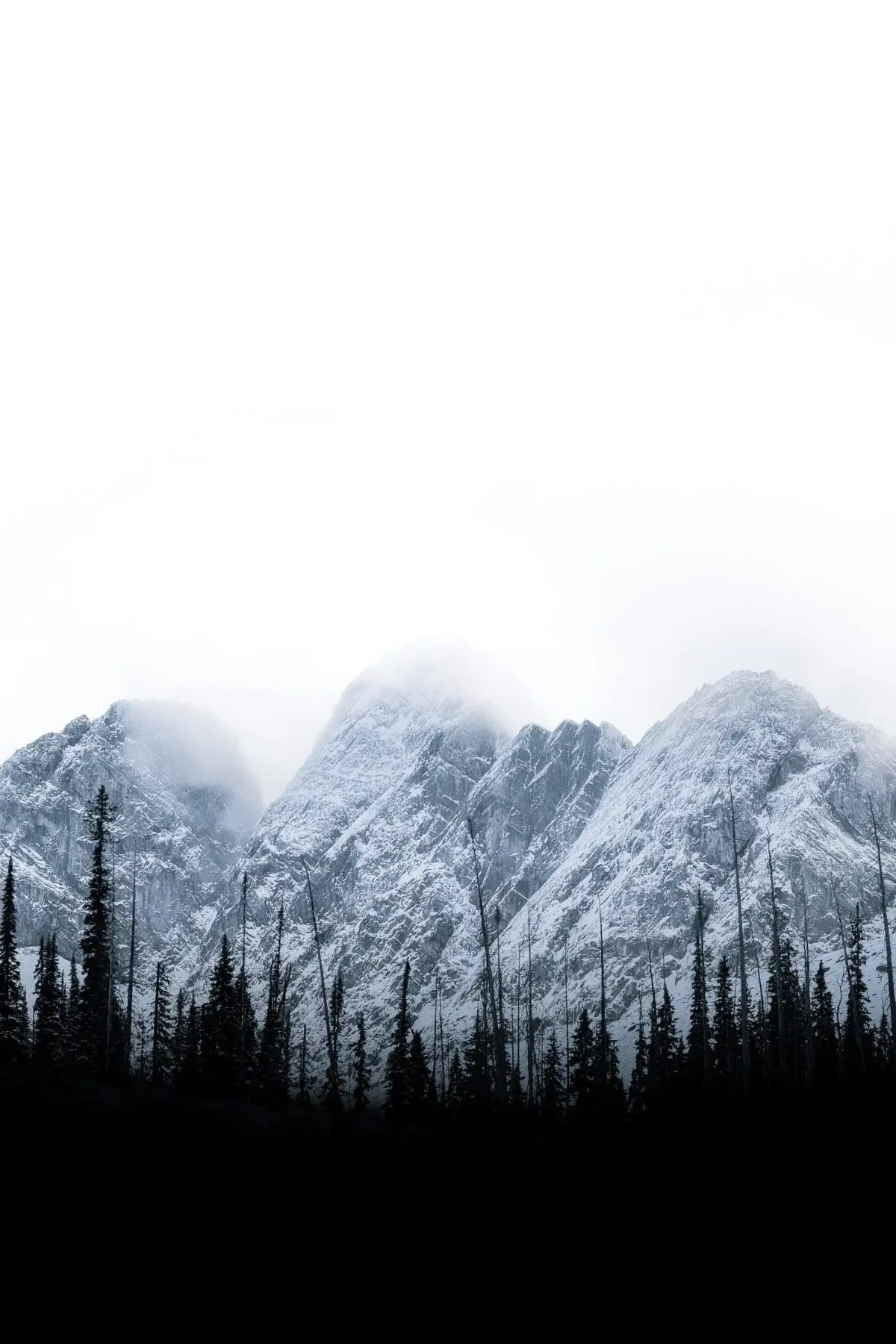 Awe aspiring views are an all-around feature of Kootenay National park. But winter camping is very limited. The extreme temperatures force most of the campgrounds to close in the national park.
This becomes a drawback of less explored features. However, watch out for Dolly Varden campground which functions in the freezing season too.
To get more options for camping try visiting between early to late September when most campgrounds are open. June to September forms the peak season.
LOOK OUT FOR-
Do look out for local updates on forest fires that have harmed the greens in major parts of the world – thanks to global warming for this widespread problem.
3. Things to Experience when in Kootenay National Park
3.1 Radium Hot Springs
Kootenay national park is famous for its geological feature of mineral hot springs. These steamy hot springs are more than 100 years old.
Like taking a dip against a mountain valley backdrop. Some spectacular views of the national park while relaxing your body in the warm pools seems to be a great idea to start or end with your visit to Kootenay national park.
Radium hot springs are also one of the easiest tourist attractions here due to their vicinity to the Radium town and the highway.
The entry is priced around $10. You are given access to a locker and shower room. There are multiple pools with varying temperatures to suit your comfort level.
From here you can take an easy hike to Sinclair canyon. It is an easy 1.8-mile trek to beautiful views into the forest. Sinclair Canyon trail also leads to a golf course-like arena. You may try a shot there!
3.2 Paint Pots
Paint Pots are about a 3km trek from Marble canyon. These are muddy and orange and yellow-hued small lakes forming unique contrasts. The geothermal formation is again due to mineral deposits, mainly due to iron oxide.
The views from the bridge are marvelous. Prefer wearing waterproof boots as the area is wet and muddy which you may require to cross. From here make your way to the breathtaking Marble canyon.
3.3 Marble Canyon
Another spot right near the highway. Marble Canyon is a gorge formation. The rocky trails and bridge help you to transverse the canyon easily. This provides the visitors to explore the clear blue waters easily along a 1.5 km hike.
If you come here directly from highway 93, your walk will start from Vista lake which is about a 1.5 km hike down to lower elevations. Near to it is the iconic continental divide which marks the distinction between Banff National park and Kootenay national park. It is governed by Parks Canada
3.4 Numa Falls
Wooden bridges form a beautiful part of Kootenay national park. With waters gushing through giant rocks, you would want to capture a 360-degree angle of the view you get to see. The waterfalls against the rocky mountains look like the wallpapers we see getting life.
Numa falls is near Highway 93 so it can be visited easily in a shorter span.
3.5 Dog lake
Pose for your camera on the wooden bridge above the icy mountain rivers. While you walk to the Dog lake you will come across the Kootenay river. On the back will be some mighty mountain views covered with snow.
The hiking trail is about 2.6 km. The marking is a little off here, so watch out for the signs. It is accessible in winter. The elevation gain is slightly more here. The land is marshy but gives some perfect shots.
During winter, help yourself with the mosquitoes beforehand. You may meet some big beavers too. Watch out for the wildlife carefully!
Some other lakes-
On your way to trails and visiting these tourist spots to ease up your wanderlust, spare some time to visit these equally beautiful lakes – Boom Lake, Floe Lake, and Olive Lake.
3.6 Stanley Glacier Trail
Stanley Glacier Trail is one of the best trails in Kootenay national park. It ends near lake Louise in Alberta. With a total distance of approximately 11 km, the hiking trail is rated moderate and would take you 4 hours across the diverse landscape of the national park.
You will get to hike through meadows, creeks, icy mountain rivers, glaciers, caves, and deep canyons. The trail starts between forests and as you hike the higher elevations the scenery changes to tundra.
For kids try carrying gloves as poles might get uncomfortable and tricky for them. Come prepared with proper hiking equipment like waterproof boots, pools, and water and eatables. The trail is wet and rocky in some places.
Check out –
101 Camping Checklist: The Ultimate Guide to All Essentials
This place is particularly a famous spot in Kootenay national park, especially during summer it gets decent footfall. Try reaching the parking before 10 am to 11 am to have no problem with finding a place for your vehicle.
For winters be prepared for more challenges. The snow makes the trail difficult. Though the views at the top are more rewarding but tiring. Snow pants are a must. In the berry season bring in your bear sprays as the trail has lots of berries which is food for these giants.
Pro tip-
Look for the waterfall to the right when you reach the top. At a little distance and searching struggle, you may see some fossils. Please do not destroy it and leave it in its natural condition for the next visitors to explore.
3.7 Simpson River trail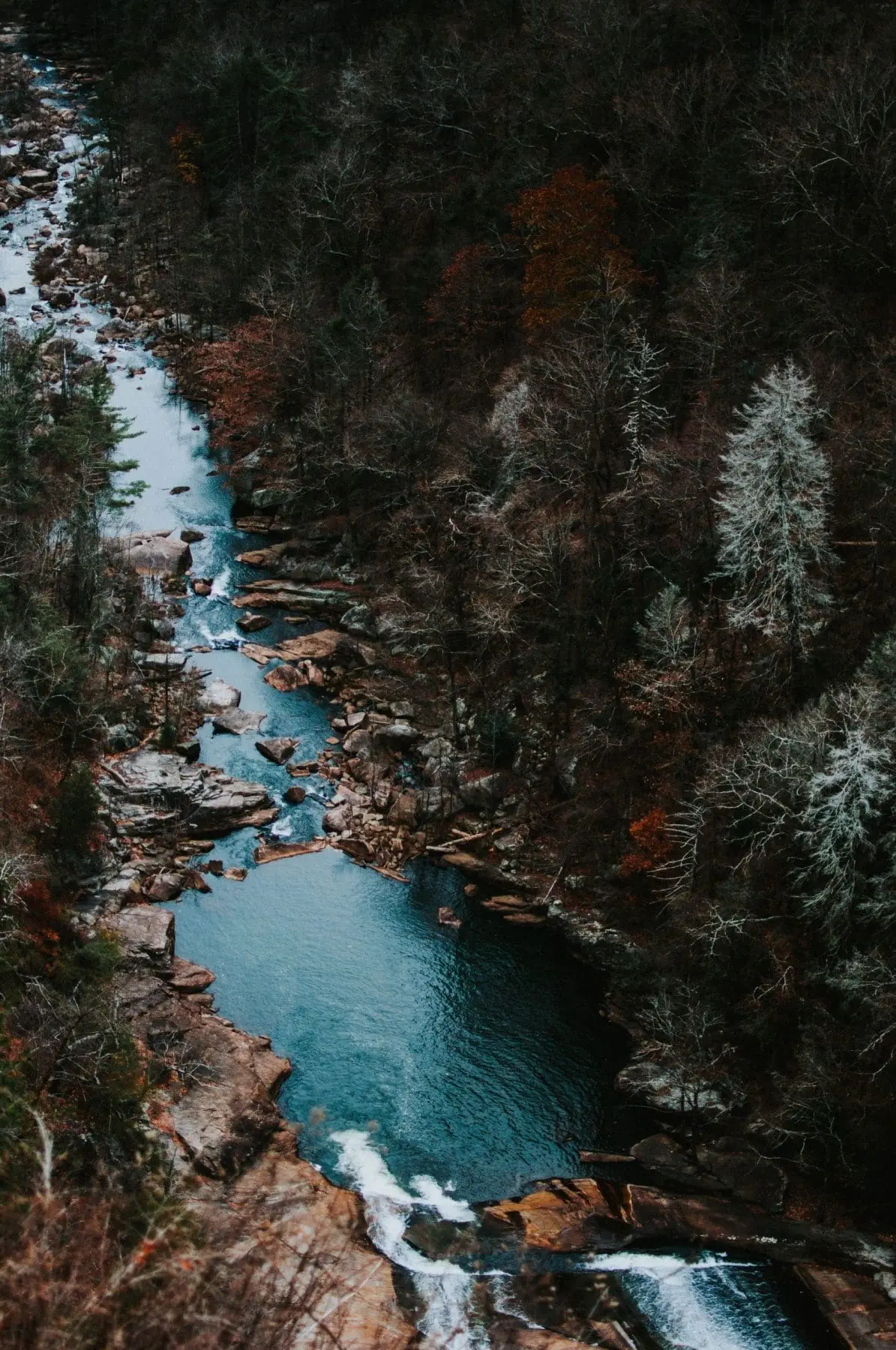 Simpson river trail as the name suggests is along the clear waters of Simpson river. It is a comparatively longer trek taking 6 to 7 hours. Due to its long distance of about 22 and a half km point to point you get to experience some quiet moments with nature.
Tune into the humming of a variety of bird species, and meet some bighorn sheep and mountain goats.
Kootenay national park had sadly experienced massive wild forest fires in its history. The effect of which still says. Though it has healed some damage remains. You will able to some dramatic landscapes as its effect.
The real climb starts near the surprise creek. You also have an option to camp here. Though the overall elevation gain isn't much, there are some relatively tough climbs, especially when wet.
Other Hikes To Try Out-
Hiking trails in Kootenay national park are diverse. Just like the national park itself. You get options to hike very short distances to the main highlights of the national park or to go for multi-day and overnight hikes.
For adventure seekers – Many challenging trails can be a part of your itinerary. Simple walks which are a short drive from the highway can be on the list of family visitors.
Every turn, Every path, and Every elevation will lead you to the exquisite flora and fauna of the national park.
Most of the trails here are dog friendly. But make sure to leash them and be careful with other animals around.
Rockwall trail, Kindersley Pass and Sinclair Creek trail, Juniper Trail, The Rockwall, etc., are some of the good options to try out.
For a detailed list of all the hiking options and hiking combinations visit here.
3.8 Vermilion river
Vermilion river cuts and turns through all of the Kootenay national park. The blue river sets unique contrasts against the green forests, rocks, and creeks. Simpson river is one of its tributaries.
Numa falls is also a part of the Vermilion river, and has direct access from the highway.
Vermilion pass connects Banff and Kootenay. The car drive here is sure to be otherworldly, combining views both, traversing the UNESCO world heritage site tune into your favorite road trip playlist.
4.Where to Stay in Kootenay National Park
4.1 Camping Grounds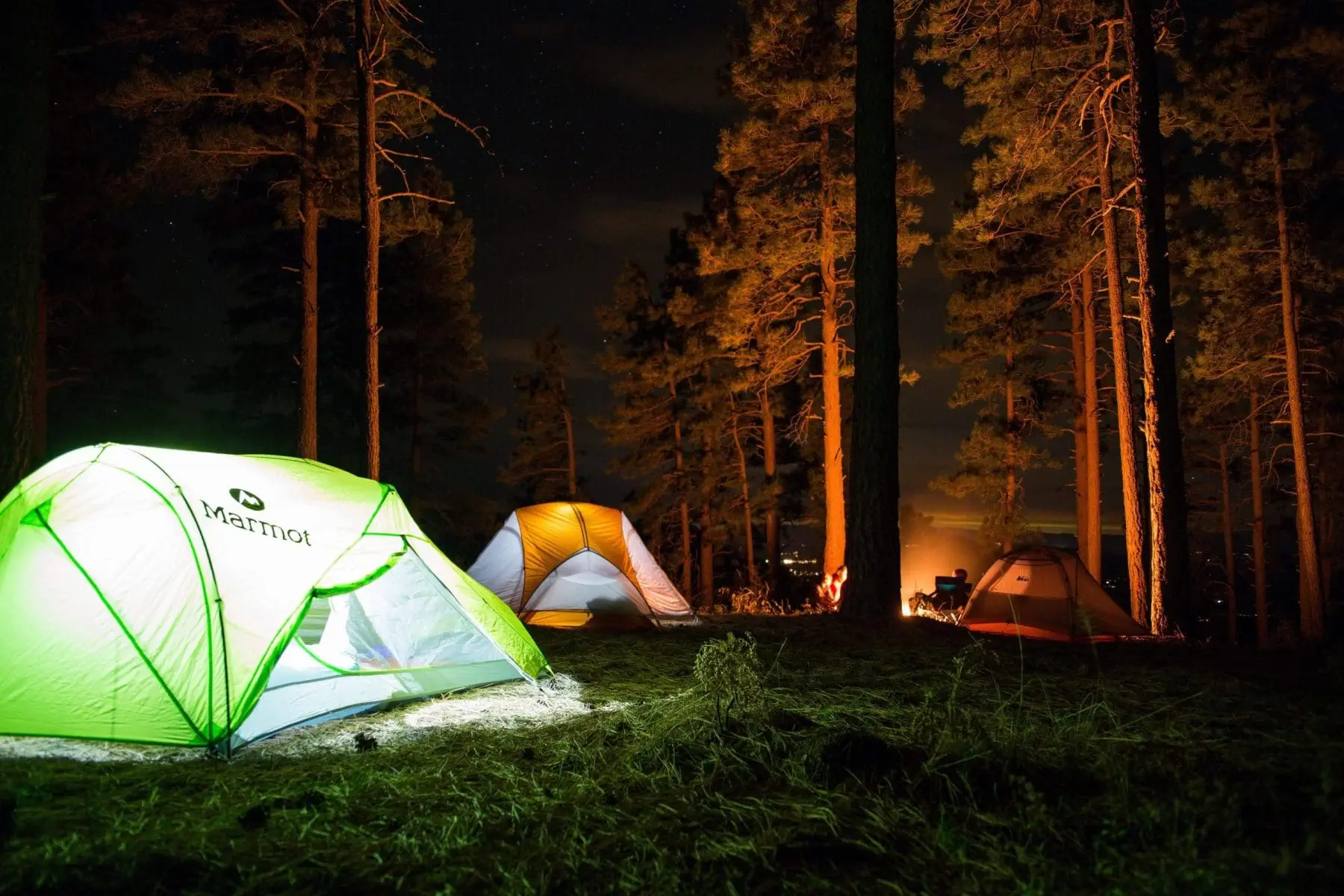 As mentioned above, in the initial paragraphs of the writing most of the campgrounds are open year-round lest the winter season. Mcleod Meadows campground, Redstreak campground, and Dolly Varden Campground are a few famous campsites in Kootenay National Park. The latter stays open in winter too.
These camping grounds will cover most of your needs apart from the accommodation like firewood, wi-fi, kitchen and cooking, bathing, etc. Some of them even provide luxury inclusions.
There is an option to book them online through their respective sites or directly. For direct and on-spot booking first come first serve basis is followed. So it is better to book beforehand in the peak season of summer. It will avoid the chances of your preferred campsite running out of place.
4.2 Nearby Accommodations
If you do not wish to stay here you may opt for accommodation in Radium, a town near Radium hot springs, which provides you with other amenities too that it fails.
Some lodge stays are also available at fair distances from Kootenay national park. One can also opt to stay in accommodations at Banff national park which is close to this.
5. Is Kootenay Worth it Given the Other Canadian Rocky Mountain Parks?
With Jasper and Banff National parks getting all the limelight, Kootenay national park often misses out on enough credit. The tall famous mountains of the Canadian Rockies- Kootenay, Park, stunning wildlife and flora, glacial rivers, geothermal formations, enchanting forests, bear spotting, and hiking trails, aesthetic wooden bridges, creeks, and gorges the scenery of Kootenay national park is diverse.
If we cannot rate it higher than its counterparts we can not look down on it. Travelers get to see the natural beauty escaping the mad tourist rush of Banff. If you do not want to spend more days here you can also complete the top attractions in a day while making your way to Banff or Yoho National parks via highway 93.
For the one who wants to absorb every little part of Kootenay national park, 2-3 days are worth your time for a slower travel experience, reconnecting with nature.
Visit Kootenay national park official website to get more details before you pack your bags for a trip here.
What do you prefer while traveling- going off the grid or ticking off the famous and gram-worthy destinations from your travel list? Tell us in the comment section below.