Planning to apply to Brock University but unsure of the procedure? Say goodbye to the trouble because we got you.
Brock University, St Catharines
Brock University is Canada's top post-secondary institution. It is a public research university, and the main campus resides in St. Catharines, Ontario, Canada.
The University was established in 1964 with Dr. James A. Gibson as the University's founding president.
Brock University is an ace university in the country to be established in a UNESCO Biosphere Reserve. It lies in the very heart of the Niagara region of Canada. Ontario's scenic Niagara region is renowned for its rich diversity, culture, tourists attraction, and scenic beauty.
The University has two campuses, namely the St Catharines campus and the Hamilton campus. They plan to relocate the hamilton campus to a new site in Burlington.
The campus has a gymnasium, board room, instructional resource center, large classrooms, modern computer labs, faculty office space, conference facilities, food services, green spaces, and Gibson Library. The founder, Dr. James A. Gibon.
Brock has some of the most advanced facilities in the country, such as the Cairns Family Health and Biosciences Research Complex and the Marilyn I. Walker School of Fine and Performing Arts. The Cairns Family Health and Bioscience Research Complex (CFHBRC) contains the University's most advanced research laboratories.
Ranking
U.S. News and World Report ranked Brock University 1306 in the best global universities category. U.S. News also finds out about the University's performance and evaluates its resources, teacher salaries, number of students who graduated with their academic achievements, and satisfaction.
Then ranks the international universities based upon these numbers. Whereas Q.S. World University Rankings ranks the University at 1001. Q.S. World University Rankings is one of the top international rankings measuring the popularity and performance of universities worldwide.
They measure the reputation of the University based on the higher education expert's impression, companies who hire graduates, and the teaching quality.
Faculties And Departments
Brock is a comprehensive university with more than 1,500 faculty and staff, and nearly 19,000 undergraduate and graduate students, including international students from more than 100 countries.
The University teaches more than 100 undergraduate and graduate programs across seven faculties.
Why Brock University?
Amongst the other Canadian universities, Brock University was ranked 3rd in the undergraduate category for research publication output and impact indicators in 2008.
Brock is the only University in Canada and globally to offer the Mathematics Integrated with Computing and Applications program. The Department of Applied Health Sciences of the University provides only undergraduate degrees in Public Health in the whole country.
At the graduate level, Brock University offers 49 programs, including nine doctoral programs. Its co-op program is the 5th largest in Canada and the 3rd largest in Ontario as of 2011. Brock graduate students enjoy the highest employment rates out of all Ontario universities. With 12 Canadian Research Chairs and faculty nationally awarded with excellence in teaching and education, Brock University is a top choice among students.
Brock offers a wide variety of postgraduate and graduate studies, including professional degrees.
Brock University Faculty And Programs Offered
At the graduate level, this faculty offers seven master's programs and a Humanities Ph.D. Program with four different specializations.
Brock University's Faculty of Education offers undergraduate programs in Concurrent Teacher Education, Consecutive Teacher Education.
Graduate and Undergraduate Education, Bachelor of Education in Adult Education undergraduate degree and certificate program, and Graduate Programs in Master of Education, including an International Student Program.
University's Faculty of Mathematics and Science offers 11-degree programs.
The faculty of Social Sciences is one of the largest faculty at Brock and encloses twenty-six percent of the students. They offer 26 Undergraduate Programs, including Co-op Options in Economics, Political Science, and Psychology.
This faculty offers 10 master's programs and a Ph.D. program in Psychology with three different specializations at the graduate level.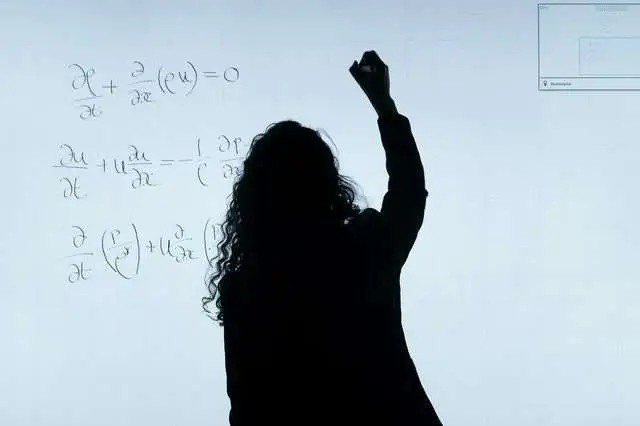 Students enrolled in the undergraduate programs of the Faculty of Social Sciences can earn a degree with a certification through one of the collaborative programs with local colleges.
There are 11 Collaborative programs from which social science majors can choose. Applications must be submitted after completing their first year of study, maintaining an average of 70 %. Students spend their first, second, and fourth year at Brock University, while their third year is spent at the preferred local college.
For example, students studying media and communication can enroll in the Public Relations collaborative program with Mohawk College in the third year.
This allows students to end their graduate studies with a certification in Public Relations and a Bachelor of Arts in four years rather than five. Students who complete this program tend to go into the public sector, private agencies, corporations, and NGOs.
The Faculty of Graduate Studies offers 49 graduate programs, including nine Ph.D. programs.
Goodman School
The Brock University Faculty of Business, known as The Goodman School, is one of the 5% of business schools worldwide to attain authorization by the AACSB.
It has two pathways accredited by the Chartered Professional Accountants Ontario CPA Ontario. The Master of Business Administration, Accounting stream CPA/MBA, and the combined Bachelor of Accounting program and or equivalent Master of Accountancy program MAcc.
Goodman School is committed to providing the opportunity you need to succeed. The Goodman School of Business curbs 15% of the students at Brock University and offers undergraduate programs in accounting and business with Coop and Duo degree options.
Brock University Community
Brock Students are encouraged in extra-curricular and co-curricular learning experiences that enrich the communities at Brock, in Niagara, and beyond. The programs and services support students' development and success. They offer programs and services that support first-year orientation and transition, campus involvement, leadership development, community engagement and volunteer board, and off-campus living. Brock University community provides innovative, engaging, and high-quality experiences in sport and recreation.
Non-academic community engagement is encouraged at Brock, with 65,000+ volunteer hours on average per year. The University's clubs are identified by three major categories Cultural, Religious & International Clubs; Social, Recreation & Activist Clubs; and Faculty & Departmental Clubs.
Brock Intramurals are active throughout the year with sports, including Volleyball, Flag Football, Slow-pitch, Water Polo, Ball Hockey, Soccer, Soccer, Baseball, and Tennis.
Facilities such as Sports management, track, gymnasia, studios, pool, shower rooms, sauna, squash, and outdoor tennis courts are free for all students at the University. Some Brock undergraduate students take up the roles of bloggers to write about their activities at school.
Brock News is another source to get information about the events hosted by the brock community.
The Brock University Students' Union runs Brock University's Skybar Lounge. The Student-Alumni Centre holds parties and social events for notable year-round events, including Frosh Week, Homecoming, O-Week, and President's Ball.
Accommodation
On and off-campus living are the two alternatives available to the students. Brock's St. Catharines campus is home to 2,800 students in seven separate residences. On-campus living offers different residence styles for the students to choose from; the fees vary from $12,000 to $14,000, including the food services.
Off-campus accommodation can cost around $400 per month. Individual apartments and shared student housing are available minutes away from the campus.
Career Service At Brock University
Brock's Career Resource Center offers online and offline support through its various programs. Special programs like the Mentorship Plus program participants connect with their seniors and also help in connecting senior students to professionals working within their fields of study.
The Career Development Group connects students in any field of study to live interview experiences through an annual speed interview event. It also provides professional opportunities through workshops and professionals relevant to their major in small groups or one-on-one.
The Career Zone is another online resource for posting jobs and recruiting students. It also provides a listing of Job fairs, career events, and workshops.
ISome Faculties and Departments offer help by providing placements, internships, and work experience opportunities.
Alumni Association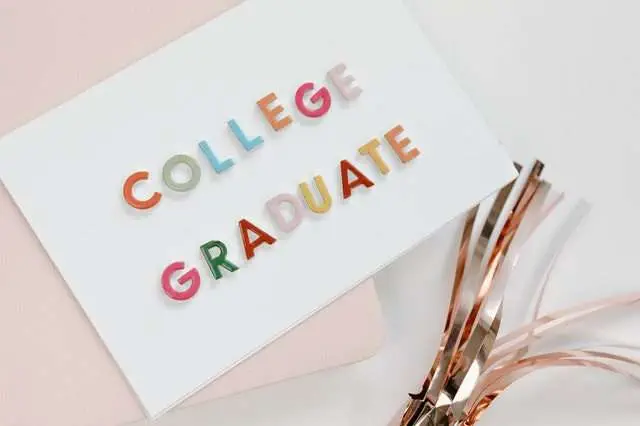 The alumni association is an autonomous organization made by the Brock grads and for the upcoming graduate students.
As a valued member of the BUAA, Brock graduates have access to a network of more than 105,000 fellow alumni and quality services and benefits exclusive to members of the Brock alumni community.
Perks given to Alumni include access to the library, Walker complex, 10% discount at the campus store, and career services.
Fees Structure
One of the most important components while choosing a university is its Tuition fees.
Tuition fees are only a small amount of the cost of attending college.  Housing, food, transportation, books, and all the other living expenses contribute to other and a greater part.
Brock University charges the fees according to the type of course and level of study.
For the Undergraduate level, tuition fees for domestic students may cost around 6,476 CAD, and for International tuition, 23,861 CAD.
For the Postgraduate level, tuition fees for students may cost around 11 149 CAD, and for international students, 28,493 CAD.
Scholarships And Financial Aid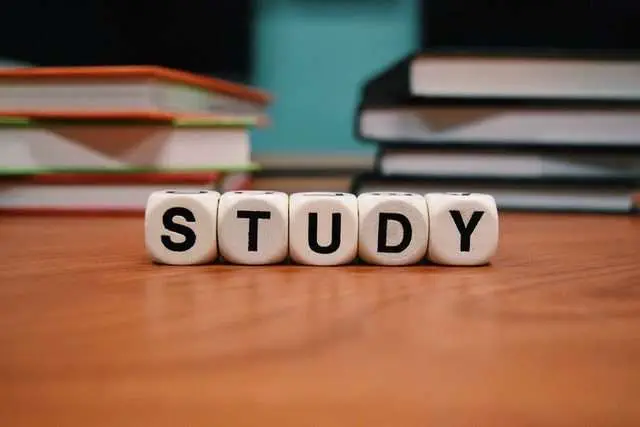 Scholarships and financial aid are granted by keeping various points in mind, such as academics, diversity and inclusion, athletic skill, and financial need.
Brock University has committed over $4,000,000 to awards programs for 2020-21. International undergraduate students studying at brock university are qualified for awards and given international tuition rates.
Application Process
Applying to the college of your dreams may become tiresome and exhausting at some point. Here is a step-by-step guide for applying at Brock University.
Explore the different graduate and postgraduate courses offered by the University and choose the one which suits your interest the best.
While choosing the desired course and the University, keep different factors in mind like the desired academic major, cost, location, career service, on-campus facilities, and student activities.
The main and the tricky part starts at the application step.
Brock University is a comprehensive university with an acceptance rate of 73%. To have the best chance of gaining acceptance, submit the application way before the deadline and make sure to provide all of the required documents.
Steps To Applying At Brock University
1. Admissions Requirements 
Review the admissions requirements on the Brock University website to see if you might be a good fit for the school.
Each course has different admission criteria. Check your interest course criteria. Applicants must present the credential required for entry to degree-level study in their home province/country for international students.
2. Ontario Universities Application Centre 
Apply through the Ontario Universities Application Centre (OUAC) website. To create an account, enter your name, date of birth, email address, username, and password.
Then, click "Create My OUAC Account."
3. Fill The Application 
Choose the application depending on your residency status and academic level. After choosing the right application, enter your details, contact information, academic background, and program choices.
Provide academic achievements and employment information. Start with the most recent information.
4. Extracurriculars And Community Services
In addition to your academic performance, Brock will also consider other credentials, so put them on your application. You may add school clubs, sports, after-school activities, and volunteering. Include these activities in the application to increase the chances of gaining acceptance.
5. Send Your Application 
The deadlines depend upon the course you're interested in. However, most applications are due by January 15 if you plan to start taking fall courses. Double-check to make sure you know the correct deadline for your application.
For 2022, fall entry January 13 is the last date to submit the OUAC 101 application
6. Pay Your Application Fee
College applications are costly, but in the end, it's worth it because you're investing in yourself. Submit your application and pay the application fee through the OUAC website.
Application fees differ when applying through OUAC or directly through Brock University.
7. Reviewing Your Application
Waiting to hear from the University might feel stressful, but it takes time for them to process your application. OUAC will forward your application to Brock once you've paid all of your fees.
Generally, Brock University will acknowledge receipt of your application within 2 weeks via email or letter. The University will also provide you with login instructions for their applicant website.
This acknowledgment doesn't mean you're accepted to Brock University. It means that the application is under review.
And voila, you have successfully applied for the University.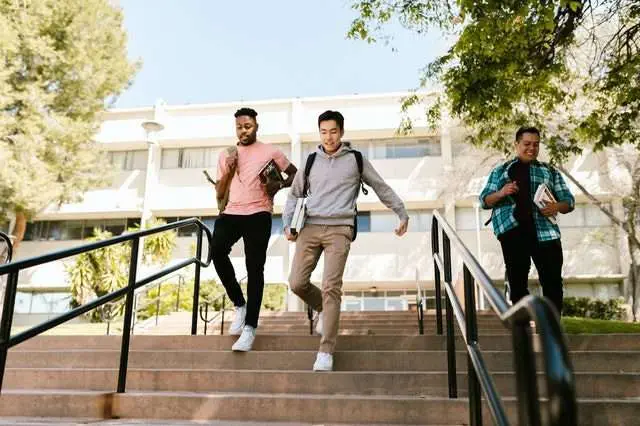 Tips For Efficient Application Procedure
Submit your application way before the deadline.
Be truthful about your achievement during the application process.
Choose your recommendations wisely.
Your essay should represent who you are.
Proofread everything.