Ontario Science Centre is a science center in Toronto, Ontario, Canada. It is built down the side of a wooded ravine. The Ontario Science Centre was made with the aim that visitors of all ages could learn through fun ways and discover different things, and see how the minds of scientists work.
As an organization, it is focused on making a positive and enduring impact on the lives of individuals. Visiting it is one of the best ways to spend time with your kids.
Mission
To inspire passion for the human adventure of discovery.
Vision
To create a more curious, creative, and resilient world through science and technology.
A Brief History
The Science Centre opened to the public on September 26, 1969. The Science Centre was a pioneer for its approach to science, which leaned more towards the hands-on approach. During those days, the majority of its exhibits were interactive. The architect of this brilliant science center was Raymond Moriyama.
The Ontario Science Centre is an agency of the Government of Ontario.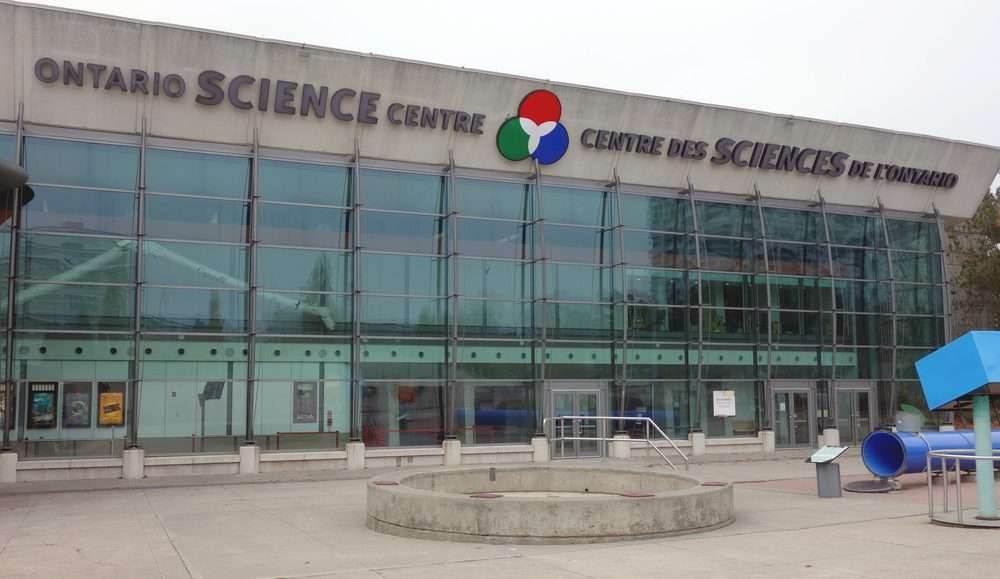 Building
The IMAX Dome theatre, opened in 1996, is the only such one in Toronto and the whole of Ontario. It follows the natural contours of the Don River ravine, into which the Centre descends. The building complex comprises three main buildings connected by a series of bridges and escalators.
Live demonstrations
As written earlier, the Ontario Science Centre is famous for its live science demonstrations and has excellent reviews. The demonstrations include:
Van de Graaff Generator: It is a device that produces very high voltage direct current at low current levels. This gives rise to the famous hair-raising effect. Small Van de Graaff machines are produced for entertainment and physics education to teach electrostatics. The one here is among the larger ones, which are also routinely displayed in other science museums.
Brilliant bugs: People can admire the stunning characteristics of an often overlooked species – bugs. The bug lab exhibition is a very famous section of this science center.
Ice-age survival training: This exhibition tells one everything about the ice age-from the woolly mammoths to the Neanderthals.
Imax films
Many stunning films are available for all ages, from children to adults (check if film tickets are sold separately). This is a giant domed OMNIMAX theatre.
Asteroid hunters: This stunning documentary tells one everything about the fascinating asteroids.
Back from the brink: It shows the heart-touching stories of the three animal species saved from near extinction.
Great bear rainforest: This is all about the great bear rainforest of British Columbia, the largest temperate coastal rainforest in the world.
The theatre also shows many other such thrilling films and documentaries on its giant screen, with great reviews.
Exhibitions
There are three mind-blowing exhibitions to explore at the Ontario Science Centre:
Planet Ice-Mysteries of the Ice Ages: It tells the journey of more than 80,000 years of the earth's history. It features more than 100 real specimens, models, and artifacts, including animal fossils, ancient human tools, and more.
Life of the Earth|Death of the Sun: It is a multimedia work that reflects humanity, environmental destruction, and the planet's sixth and current mass extinction of plant and animal life.
Bug Lab: This exciting exhibition explores everything from the bugs' perspective. In each chamber, you'll learn about a certain species' unique features and abilities. It is much more fascinating than it appears to be on paper!
Permanent galleries and exhibits
The Ontario Science Centre has several permanent interactive and non-interactive exhibits. Each of these sites and science activities has great reviews.
A Question of Truth
This exhibit explores the methodologies, biases, and beliefs of scientific research. It provides visitors with an opportunity to test controversial scientific theories.
AstraZeneca Human Edge
This replaced the original Human Anatomy gallery, opened in 2013 with sponsorship with AstraZeneca, one of the leading pharmaceutical companies in the world. The exhibit explores the possibilities of the human body with various activities to simulate the experiences of elite athletes and extreme sports enthusiasts. There are more than 80 exhibits in this hall. This exhibit also features a climbing wall.
Cohon Family Nature Escape
This is an outdoor exhibit. Its location is within the Don River valley. The exhibit features a:
Giant Baltimore Oriole nest (Baltimore Oriole is a small icterid blackbird common in Eastern North America as a migratory bird),
Concrete wall canvas for moss graffiti (mosses are small, non-vascular flowerless plants), and
A slide made from a fallen 125-year-old Eastern White Pine (a large pine native to eastern North America)
Forest Lane
Forest lane houses several trees and tree trunks from Canada. One of the main attractions includes a 450-year-old Douglas Fir (an evergreen conifer tree native to western North America), with markings on its growth rings denoting notable world events during the tree's lifetime.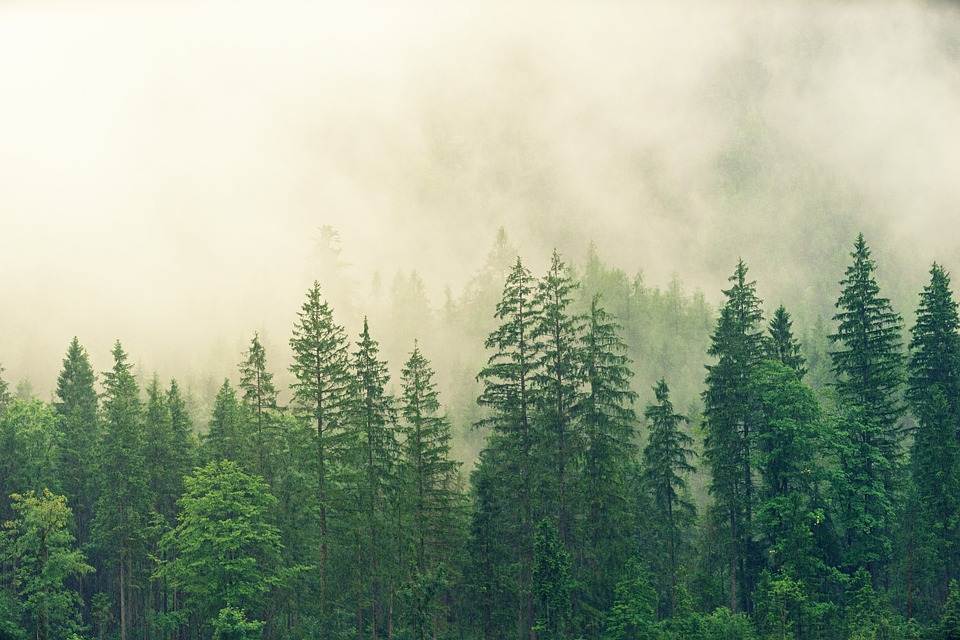 KidSpark
KidSpark, opened in 2003, is a designated space for children under eight years old to explore and learn through fun interactions. This fun exhibition has a rolling ball machine built by George Rhoads and a music studio.
A rolling ball machine is a form of kinetic art that involves explicitly one or more rolling balls. A version where marbles compete to win is called a marble race.
If you have kids, don't miss this section!
Living Earth
The Living Earth hosts simulated environments worldwide, including a real-life rain forest, coral reefs, and caves. It was opened in 1993.
Science Arcade
Opened in 1969, the kid-friendly Science Arcade is among the oldest exhibits at the science center. The Science Arcade houses several fun "arcade-styled" games.
Space Hall and The Planetarium
It features meteorites from Mars and is one of the only Moon rocks on public display in Canada. It also holds Toronto's only operating public planetarium.
Weston Family Innovation Centre
The Weston Family Innovation Centre is an exhibit designed to encourage experimentation. Among other exciting things, it includes an exhibit that allows visitors to prototype a new type of shoe. Another exhibit allows visitors to test their aviation skills.
These live demonstrations, IMAX films, engaging programs, and temporary and permanent exhibits amount to a fun and exciting visit.
Just check the timings, as hours may vary by season.
Ontario Science Centre Plaza
Lotic Meander is an outdoor installation in polished granite and cast glass set into the solar terrace of the Ontario Science Centre. Watching the work, visitors can see water patterns as it moves through a stream bed.
The Teluscape Exploration Plaza provides several interactive exhibits adjacent to the science center's exterior main entrance.
FUNtain Aquatic Play
The original water fountain has been refurnished to provide a more welcoming and accessible entrance to the Science Center. This new fountain is a hydraulophone. A hydraulophone is a tonal acoustic musical instrument played by direct physical contact with water (sometimes other fluids) where sound is generated hydraulically. Anyone walking into this water fountain can play it. It has great reviews.
The fountain is shut down and drained during the cold season to avoid freezing damage. When the Aquatic Play is switched from water to air operation, the fountain becomes a wind instrument. It can then be called a pneumatic-play facility.
Digital disinformation and Covid-19
Unfortunately, due to Covid, the Ontario Science Centre is temporarily closed. However, this doesn't stop the Centre from pursuing its original vision: to create a more resilient world with the help of science.
Throughout Covid-19, various individuals and groups spread a lot of disinformation. The Ontario Science Centre aims to stop the spread of this and misinformation by doing this. In this series of online videos, scientists help us learn to approach information with a scientist's eye.
Science in action: This video aims to inform the viewer about the scientific method and how it works. People often panic when they hear the advice related to Covid pandemic change. This video helps explain how this is entirely normal and is just evidence that one is watching the scientific method in action.
Think critically: This video tells one how to judge which sources of information to trust. As is often said, "questions spark discovery". This is crucial in today's infodemic.
There are many other such videos and online resources on the official website of the Ontario Science Centre.
Sensory-friendly Saturdays: Partnering with the Geneva Centre for Autism, the Ontario Science Centre offers sensory-friendly events first Saturday of every month. One can join them for free, educational, and engaging online workshops that are open to and appropriate for all ages and abilities. Since the Science Center is temporarily closed, it provides the same virtually.
Other information
Address: Ontario Science Centre, 770 Don Mills Road (at the corner of Eglinton Avenue East), Toronto, Ontario, M3C 1T3
Contact information: 416-696-1000 (toll free: 1-888-696-1110)
Parking: The Ontario Science Centre has two parking lots and a limited number of on-site parking spaces. Parking costs $12. They also have two electric vehicle charging stations in the North Parking Lot (enter through the main entrance driveway), which are available on a first-come, first-served basis.
Cycling: You can also visit the Science Center by your cycle. The Lower Don Trail takes one along the river and allows one to bike from downtown. It has free bike parking available near both the main entrance and the group entrance at the front of the building. One can check the Toronto Bike Map for more information about trails and cycle-friendly routes.
Bus Parking: The Ontario Science Centre offers free bus parking in the South Parking Lot (enter through Gateway Boulevard) except during March Break.
So, what are you waiting for? Visit the Ontario Science Centre as soon as it opens!
Here is its official website. It has a lot of other helpful links.
You can also read our article about top12 other things you can do while in Toronto.
Why Try Out Rocket.net - IcyCanada's recommended hosting provider
The Icy Canada team strives to create content that matters. It's why our content is written by travel writers, authority experts, well-known authors, and niche experts. Our content is also periodically reviewed by expert authors for accuracy and trustworthiness.
Why Try Out Rocket.net - IcyCanada's recommended hosting provider