Wine-tasting experiences are always fun, whether you are a local or a tourist. Roaming by vineyards or sitting up in a fancy-tasting bar, either way, would be a fun experience.
An interesting historical fact to note, Ontario province was the home to Canada's first commercial winery. Here are our recommendations for the best wineries to try in Ontario.
1. The Winery Region of Ontario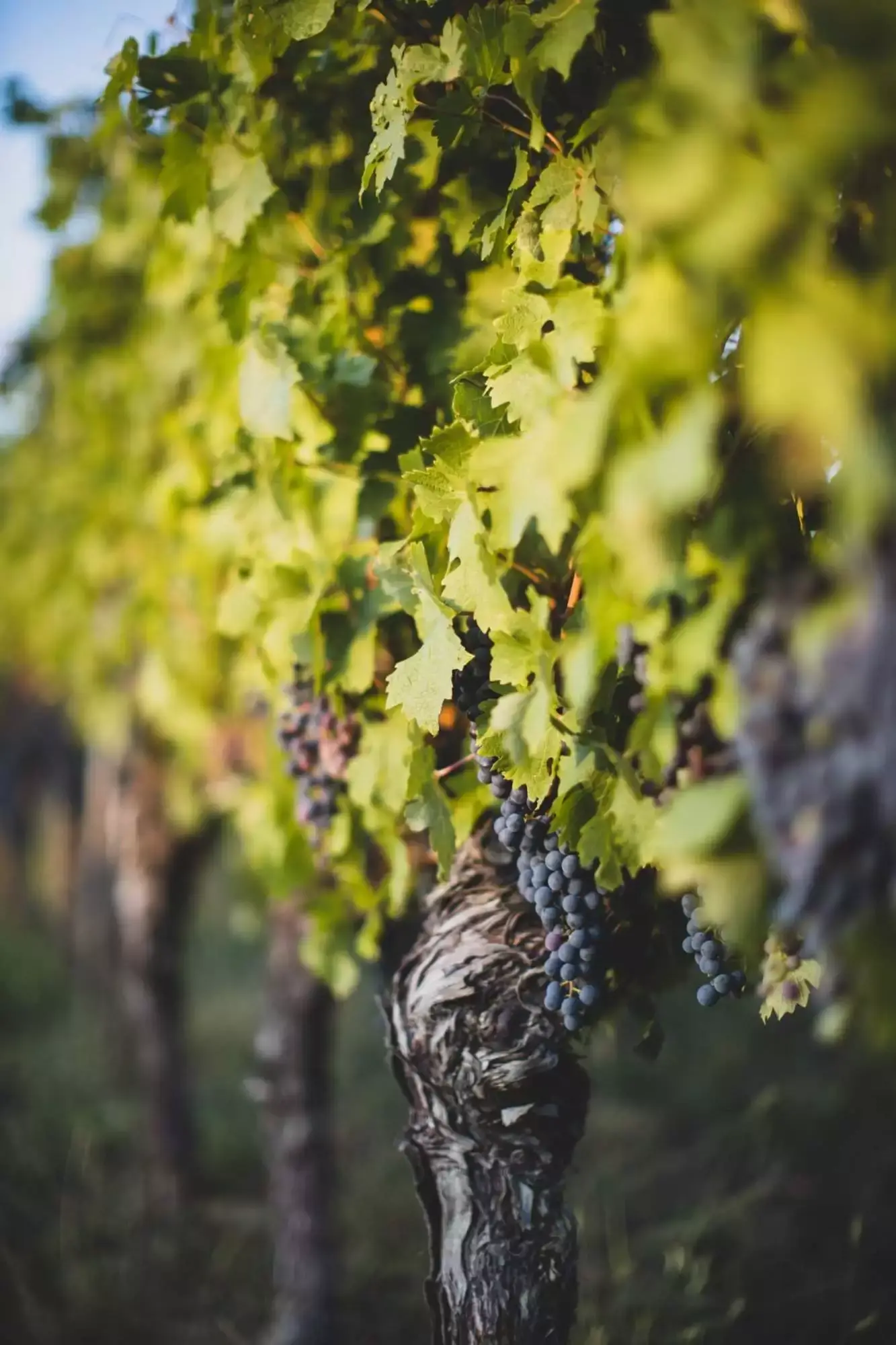 Ontario forms the largest part of Canada's wine production region. It accounts for more than half part of Canadian wine production and export.
Home to more than 150 vineyards, Niagara Peninsula, Lake Erie's north shore, and Prince Edward county form the official wine region in Ontario. The wines from the best wineries in Ontario are internationally awarded consistently.
Ice Vines are a specialty of Ontario wineries. A sip you can't miss!
2. Wine tasting you Can't Miss When in Ontario
Wine tasting and touring the vineyards can be your perfect day out for Ontario. We have covered everything for you for a summer picnic or a warm feel to heat your winters- the sour, sweet, dark, and bitter.
2.1 Pellar Estate winery
Top rated across platforms, Pellar estate winery is located in Niagara on the lake town in Ontario. It has a legacy of over 50 years and provides you with fine dining options and irresistible wines. This has to top our best wineries list.
Its award-winning wine is what you can't afford to miss. You get the experience of sipping this wine in a -10 C igloo ice lounge, a one-and-only in the Niagra region.
You can choose a wine tour in the heart of Niagra falls here at Peller estates. It would take you through scenic vineyards. With wine-tasting experience, you also get familiar with the winemaking process. You can pair your wine-tasting experience with some olives and salted cheese.
The multi-course meal here is highly rated here. Since the place is famous, reservations are recommended for a worry-free food experience. The food is pricy but worth the tag. Do not miss out on its specialty Ice Wine Lobster Linguine. The chef's menu is everyone's favorite here.
For Bookings Visit Here.
2.2 13th Street Winery
Here we bring you some award-winning wines produced in 13th Street Winery. The 22nd National Wine Awards of Canada saw its winner here. Thanks to the heavenly-tasting wine here. Red wines, white wines, and sparkling wines are served with everything in the tasting bar.
Get a few more hours while walking through the art gallery, showcasing the local art of Canada, specifically Ontario. It also has its bakery. Try some cakes and cheese varieties here. Do relish the wood fire pizza here and sweet tarts here.
Apart from the wine tour to taste some of the best, one can also opt to stay here to spend a few more seeing the sunset and rising against the grapevines. Relax here at the earthy tones of a farmhouse or a vineyard cottage. The accommodations blend with luxury and local air. A gift shop to buy some mementos? This, too, ticked here!
The beautiful winery has a chic white design. Its exterior is minimalist that looks attractive for some great photos. It's more than wine here. No matter why it tops our best wineries list.
Check out their official Instagram page.
2.3 30 Bench Wine Makers
Soaking in some sunlight, sipping reds and whites with a great view of Ontario lake. This is what 30 Bench Wine Makers provide you with- both in seated wine tasting and a tour through world-class grapevines.
This boutique winery offers the world-famous Riesling and Cabernet Franc, for which it received 97 points in an International wine competition. Apart from this, it has been awarded Ontario Winery Of The Year 2019.
30 Bench Wine Makers requires pre-booking or reservation for its wine tours. The winery is a bit expensive but worth the amount. You can drive here before making your way to Niagara on the lake. The roads are a little winding till here.
To have the best wine experience, you can join their No 30 Wine Club Membership. It can save you up to 50% on their wine tours and bar tasting. Quite a beneficial deal for the Niagara region locals or frequent visitors.
2.4 Reif Estate Winery
Reif estate winery started way back in 1982 in the wine region. A lovely place for a decent Sunday chill. Again, this one of the best wineries of Ontario is located in Niagara on the lake.
For the ones who are only accompanying their drinking friends and lovers, the winery serves you fresh grape juice. For alcohol lovers, ice wine, 2009 Kiln Dried Cabernet, and Cabernet Merlot are must-tries.
With wine tours, and the entire winemaking process, the winery also features an outdoor patio restaurant for some food options to dine in.
The basic wine tour starts at about $20 with a 40-minute guided tour in rolling vineyards and 4 wines to try with.
2.5 Trius Winery and Restaurant
Niagara on the lake boasts this picture-perfect winery. Post a few clicks on the Instagram trendy #TheTriusTour against the beautiful and aesthetic backdrops in the wine tour.
For the ones who like to stay away from the social media hustle, you would like to relax amidst the lush green gardens. The outdoor patio here opens to rows of grape vines, which let you smell the sweet sourness.
During your wine tasting, do not miss out on the sparkling wines and rose tower section, which are top-voted in the customer reviews.
The restaurant serves its guest two options half and full- spread across its seasonal menu, which changes often. It runs majorly gluten-free. Pro Tip- Do not miss out on the fish dishes.
2.6 Burning Kiln
Dotting St Williams, Burning Kiln Winery offers a blend of nature with a toast of wine to your friends and family. The winery has its special history. It has been converted from a tobacco farm.
With the rolling grape vineyards meeting a lake Erie, Burning Kiln winery offers a perfect spot to expand the legs of your picnic tables. You can opt for a stay here, too, waking up to a morning of mesmerizing views.
Be sure to try Cab Franc in the wine-tasting session. Lobster rolls, Caesar Salad, and Pickerel Po' Boy ( Fried Fish ) are the must-tries on their food menu.
2.7 Coffin Ridge Boutique Winery
Coffin Ridge is Grey Counties' first winery near Georgian Bay, Niagara Escarpment. This boutique winery covers dining, Shopping, Wine tours, all of your needs. Their setting is modern that quickly catches up with your eyes.
Reservations are always a good plan. However, the place also welcomes walk-in visitors. But be sure to double-check with the peak seasons and hours.
L'Acadie Blanc and Marquette are their highly recommended hybrid varieties.
Riesling Bone Dry and Back From the Dead Red blend top-rated customer preferences. Pair their pizzas and charcuterie platter with your favorite winners.
DO CHECK OUT THE FOLLOWING:
Interesting Things To Know About Montana National Parks
2.8 North 42 Degrees
One of the local's favorite wineries is here. North 42 degrees offer you lunch and dinner with their wine menu. Reservation of wine tastings with groups of 8 people or more is mandatory.
The purple color of the lavender fields soothes your mind as you drive in the season. The lavender field is smaller but pretty well goes with the saying short and sweet.
Taste their great sparkling white wine along with the 5-course menu. In all North 42 Degrees, Bristo and Winery will satiate your taste buds. A perfect combo to serve with the cool weather climate.
2.9 Rosehall Run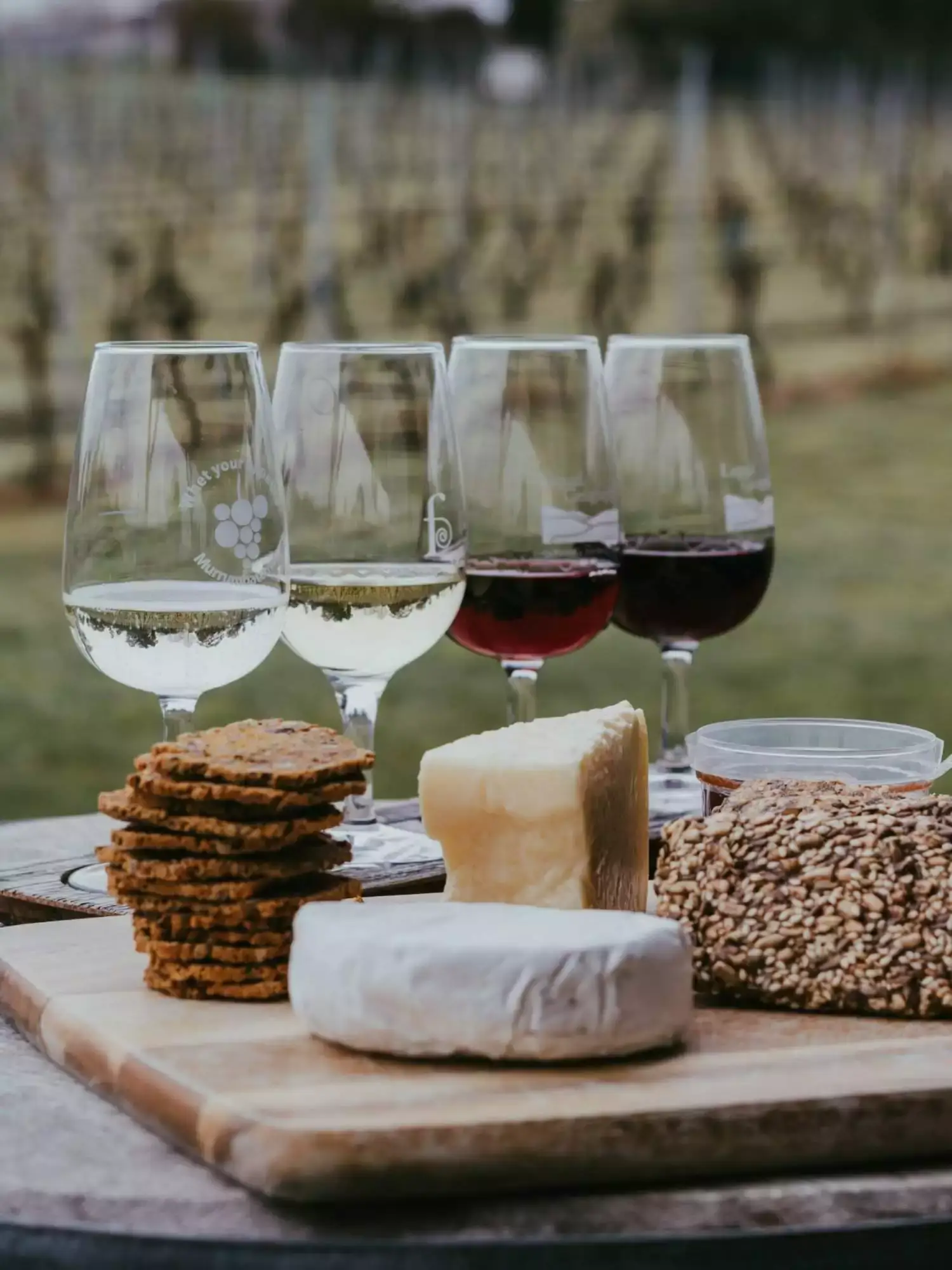 Rosehall Run winery has some of the country's best and most amazing wine options. It had received a gold medal for its Pinot Noir in the Canadian wine awards.
The walk-in flight of 4 tastings starts at $15 pp. Reservation-made private wine tours total up to nearly 45 minutes. It includes 4 premium-tasting flights, and you are welcome with their special Rosehall sparkling wine.
Its closeness to Lake Ontario provides you with a perfect picnic spot!
2.10 Wayne Gretzky Estates
Wayne Gretzky estates is a winery. But with a twist- They produce and serve you some craft beer and whiskies, just in case you are not a wine person but would like to be a part of the winemaking process spectator.
Add to your thrill; this winery can top the list of best wineries with an added adventure of a skating rink! It can be a perfect weekend getaway, with the children playing in the open space. And the option to rise on a Sunday morning here, in one of its villas.
Maple Whisky, The Whisky Cheese, and stakes top the visitor preference.
2.11 Konzelmann Estate Winery
Try your favorite wine here at Konzelmann Estate Winery. This new addition to the Niagara on the lake best wineries list has a beautiful, classic building that organizes thematic events too.
The staff cooperates, guiding even the non-wine fans with tips and tricks to enhance their taste. If you visit in the fall period, try Autumn Outdoor Flight, priced at $35.
Don't drop the idea of buying some wines for your home or relatives. The shop collection is amazing.
2.12 Chateau Des Charmes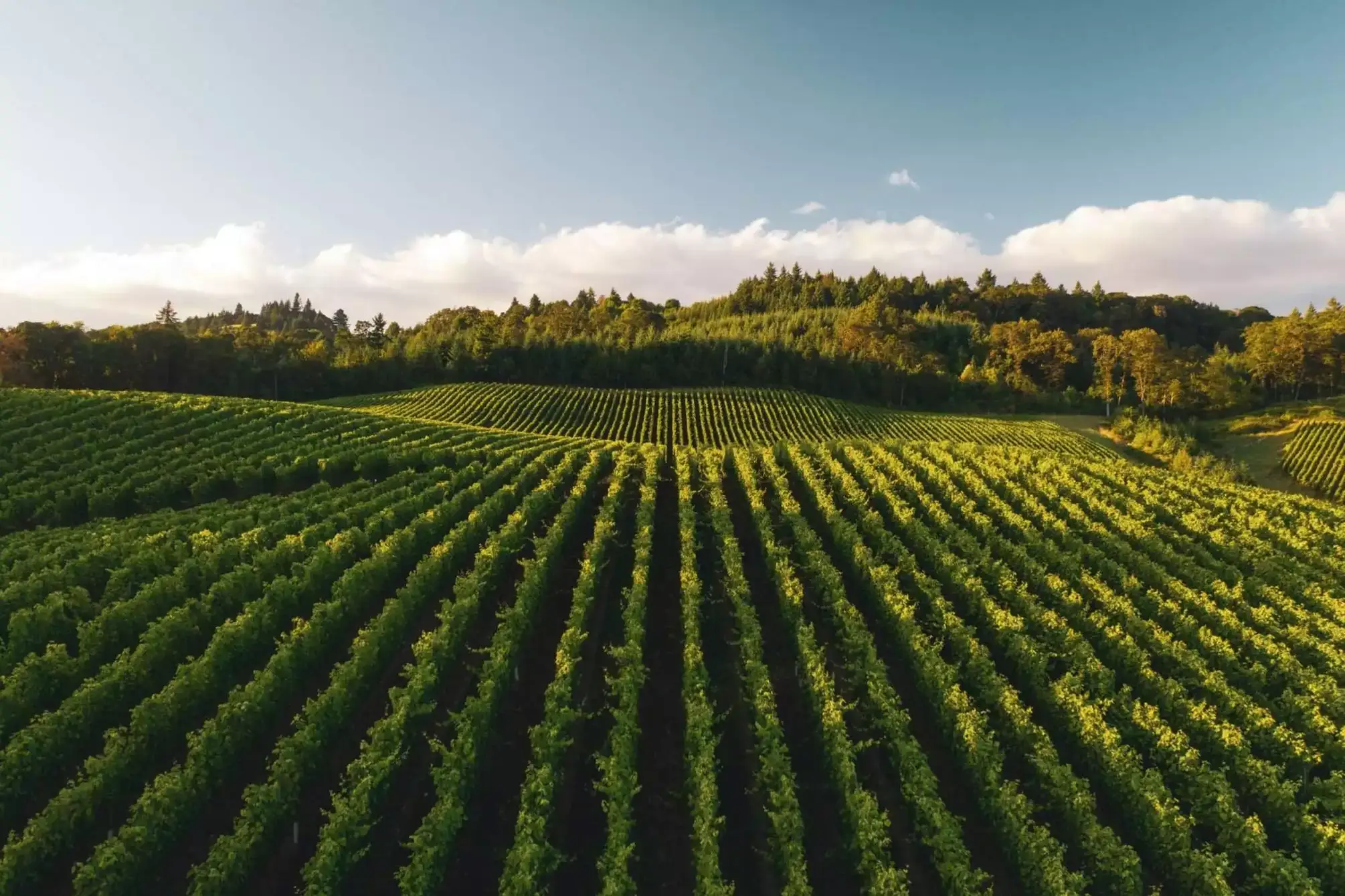 Started by a fifth-generation French Wine Maker, adding Chateau Des Charmes to the best wineries in Ontario gets quintessential.
This Winery will pamper your tastebuds with a french blend.
The front building and bright green gardens will take you in awe. Private events and tours through the rolling vineyards are impeccable experiences to try on your favorite wine. The wine experts explain to you the perfect way of wine selection and how to pair it with food tasting.
2.13 Honsberger Estate
Honsberger Estate winery will give you a feels of a dreamy wine country. The place is dog friendly and accompanied by a restaurant providing good portions and meal options.
The outdoor patio is warm and has an open pizza oven, serving you some of the best pizzas you can pair up with your wine.
Once you enter this kind of hidden gem in the list of great wineries, you will be awarded a greeting from alpacas, horses, and cows. It will surely make your day!
2.14 3 Dog Winery
3 Dog Winery is a place to relax, leaving the city hustle. You have the option to stay in their Air BnB. 3 Dog winery does not take any reservations. Please have a look at their website for working days and times.
Some of their pizza toppings are straight from the garden to your plate. The shop has reasonable prices to fill your bags with multiple wine bottles for your home.
2.15 Jackson Triggs winery
Say Hi to Jackson Triggs winery. One of the most awarded wineries of Niagara on the lake. One of the best places is for curious wine lovers to know the process of grapes to glasses.
Their multiple tour options are well suited to the choices you prefer. The barreling process, or fermentation, covers all.
Apart from their tasty wines, do try on their crab cake. These world wine leaders focus more on their quality than entertainment purposes. The restaurant has many great options to try, but this is not their main focus.
2.16 Karlo estates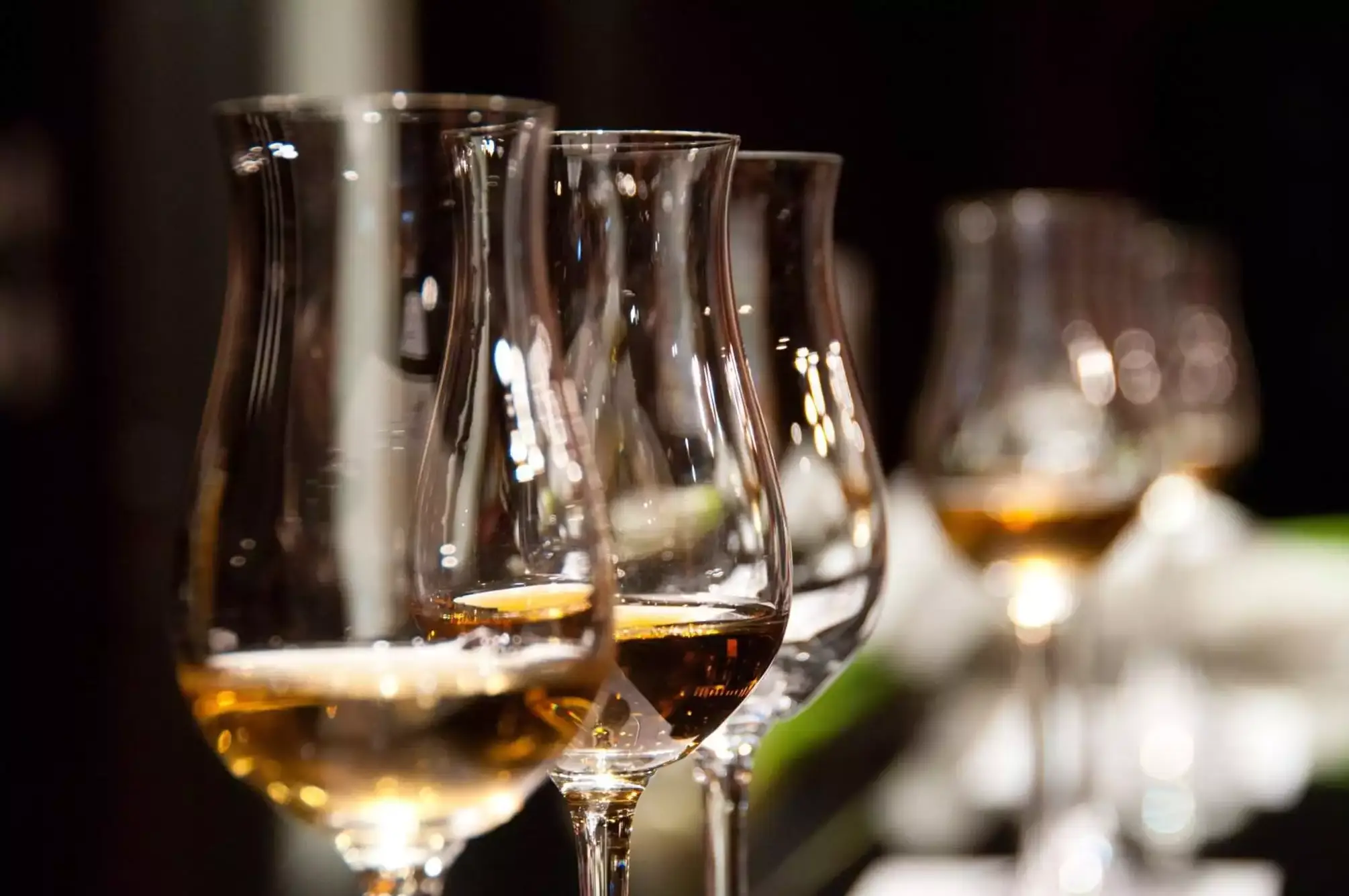 Karlo Estates winery is located in Wellington, Ontario. They follow their motto of providing the best wine experiences. Their Holy grail and Sextus Unicorn are their famous wines following a long tradition from France.
Their food tastings are plant-based charcuterie and dairy-free cheese, along with other wine snacks, which too are vegan. Try their Three witches white wine, one of the most popular among locals and tourists.
You can accompany your pet dog, the place is dog friendly, but they should be on leashes.
You can walk a little to a mini wooden bridge for a perfect click. Instagramable!
2.17 The Hare Wine Company
The Hare Wine Company is set up by the famous Hare family of European winemakers in Niagara on the lake. The breathtaking scenery feels romantic with your partner beside you and the ambiance.
The venue can also suit your dream wedding location. The owner John Hare is very welcoming, taking special care of the visitors. Chardonnay is well recommended to try here, at least on your tasting flights. The winery will be providing club benefits and private events soon.
It is another dog-friendly winery on the list!
2.18 Lake View Wine Company
Another one on the list of best wineries. As the name suggests, This winery is located near a lakeside, which elevates the feeling of a walk in its supreme vineyards.
Lake View is a home to frequently awarded Ontario Wines. The store and dining complete your list of great vine counties.
Online customers get special rewards by signing up to their mailing list.
2.19 Inniskillin Wines
If you have a whole bucket list to spend time finding the best wineries in the world, you should stay in Niagara on the lake for a week.
Inniskillin wines offer you stunning entertainment spaces along with wine and dining. Public tours are currently not provided. For private events, keep a check on their website and make proper reservations. Wine club members get additional benefits.
Gold Vidal Ice Wine, Togarashi Fries, and Reserve merlot are the must-try of this winery.
2.20 Sandbanks Estate winery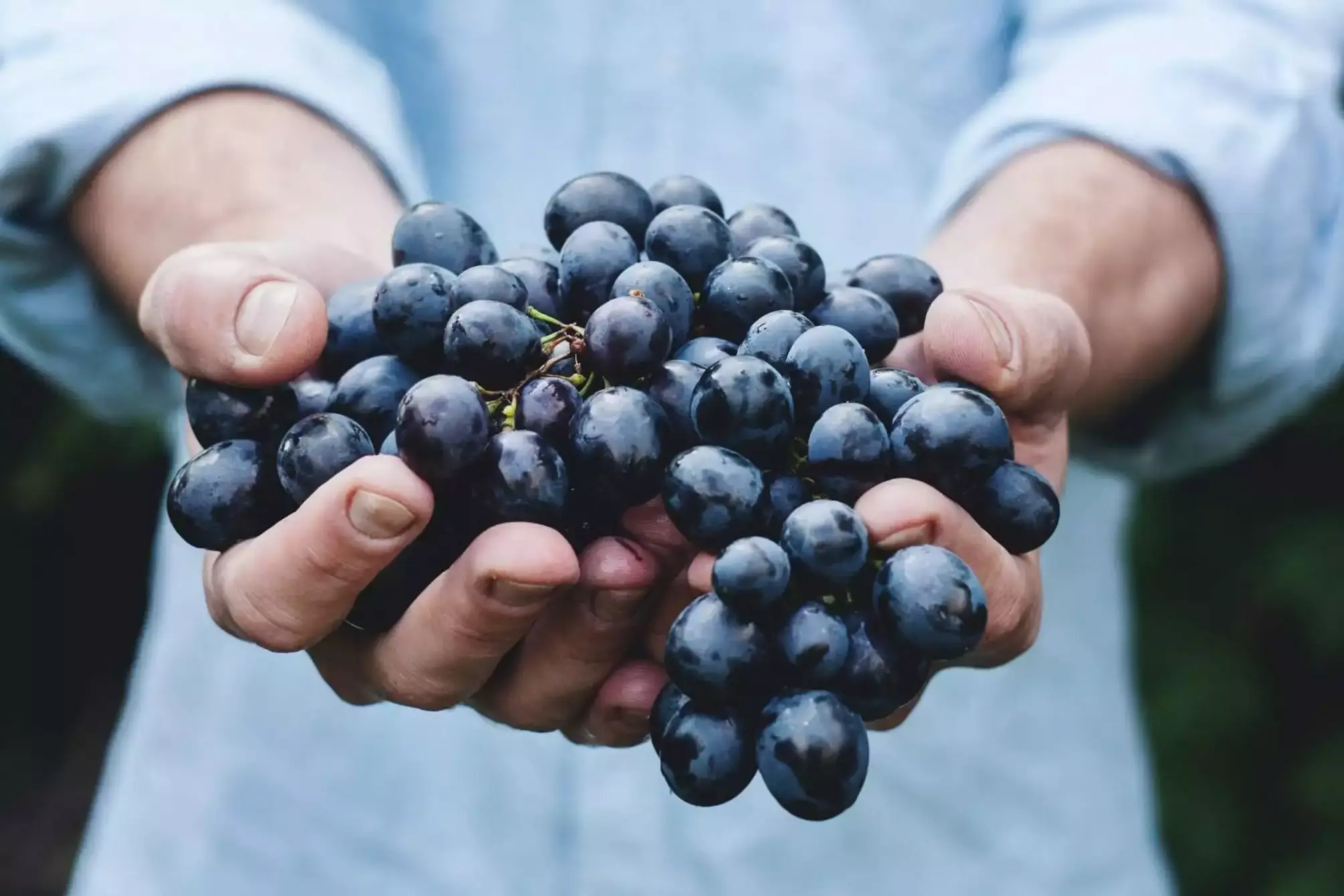 The experience of such wineries increases when the outdoor patio opens up to a picnic space. Sandbanks estate is another such place in our top wineries list. To add to the feels, they host you with a food truck. While their bar tasting is held indoors.
Last-harvest wine, Summer wines are top-reviewed by the visitors. Do try them out.
2.21 Other Wineries
Our list of best wineries may not include them in detail, but they are worth sparing some hours, strolling and learning about the process, choosing your favorites on the flight, and then pairing a glass full of them with something to munch on.
Hinterland Wine C0mpany
Alvento Winery
Bighead Winery
Rockway Vineyards
3. Tips for a Great Experience During Wine tours
Read through these useful tips for your visit to be smooth and carefree to our suggested list of best wineries.
3.1 See What You Wear
Wine lovers know the tough stains wine cause! Be careful and smart enough to avoid light colors and loose sleeves that can soak up easily.
The outdoor seating is beautiful for enjoying.
3.2 Avoid the Perfume Splash on your Body
The wines from these best wineries carry their exotic smell. The wine tours and the winemaking process can be best enjoyed when their smell hits your nostrils in the best possible way.
Not only will it disturb you but your co-visitors too!
3.3 Visit in Early Sunshine
The peak months of grape ripening and tourism often load up the tasting room with many people and busy attendees. To avoid this, simply visit in the morning.
3.4 Gear Up, You are Going for Wine Tour
Book your way back vehicle. Low amounts do add up in effect.
Be slow and enjoy the essence of these wines.
Converse with the tour guide, and ask about their favorites, recommendations, and more.
Red wines often pigment your teeth, leaving a stain on your smile. Try sipping water or carrying chewing gum.
The wine tours are much more than tasting. It would be nice to talk to other people with the same interests and get to know the process of grapes to wines.
Ontario, Canada, forms one of the finest wine regions in the world. Ranging from subtle and secretive local wine to stylish sparkling wines. Have you visited any of these best wineries in Ontario?
Comment below your experience and any additional points you feel to let us know. And. And of course, your favorite wine.
Click here to read more with us.
Suggested reading: