In this article, you will learn everything about Fitzroy Provincial Park and all facilities available there.
Fitzroy Provincial Park is an outdoor recreation provincial park located on the Ottawa River in Ontario. Fitzroy Provincial Park, located less than an hour from Ottawa, is the ideal getaway.  Most of this park is covered in white pine. The park includes century-old trees, and 300-year-old bur oak stands along the Carp River.
Within the park, there are two campgrounds, both with comfort stations, a boat launch, and a park store. The main campgrounds have 235 campsites, 107 with electrical service, 205 with trailer parking, and a separate area with group camping and picnicking facilities.
It has beautiful trails and an excellent beach where you can lounge and swim all day. It's also a fantastic place to see wildlife. A mother deer and her two baby fawns can also be seen on the trail.
However, one should watch their backs and allow them to pass and appreciate from a distance. They also have canoes for rent if you want to go out on the water.
1. Campsites in Fitzroy Provincial Park
1.1 Two Rivers Campground
Two Rivers Campground is the thinnest of Fitzroy Provincial Park's two campgrounds, but it is also the nearest to the beaches and day-use area. The campground has 100 campsites known for being quite vast, flat, and providing privacy from other campers.
Like Pine Grove, most of the sites at Two Rivers Campground have electrical hookups, but there are no full-service sites. There are also multiple water collection points, shower rooms, restrooms, ADA accessible sites, overflow carparks, and dump station access. The campground is also pet friendly, and you should be able to get cell phone service from all major providers.
Because the campground is a tourist place due to its proximity to Ottawa, we recommend reserving before beginning your journey to the park. A few of the Two Rivers sites have water views of the Ottawa River, but they are areas of high demand. From May to October, camping is available at Two Rivers Campground.
1.2 Pine Grove Campground
Pine Grove Campground is the enormous Fitzroy Provincial Park's two campgrounds and is also the closest to the park shop and office. The campground has 135 campsites known for being quite large, smooth, and offering personal space for other campers.
The majority of the sites at Pine Grove Campground have electrical hookups, but there are no full-service sites. Other amenities in the campground include multiple water storage facilities, baths, washrooms, ADA accessible sites, an overflow car park, and a trash station. The campground is also pet friendly, and you should be able to get mobile phone service from all major providers.
Some Pine Grove sites also have water views of the Carp River. Pine Grove Campground is open from May to October for camping.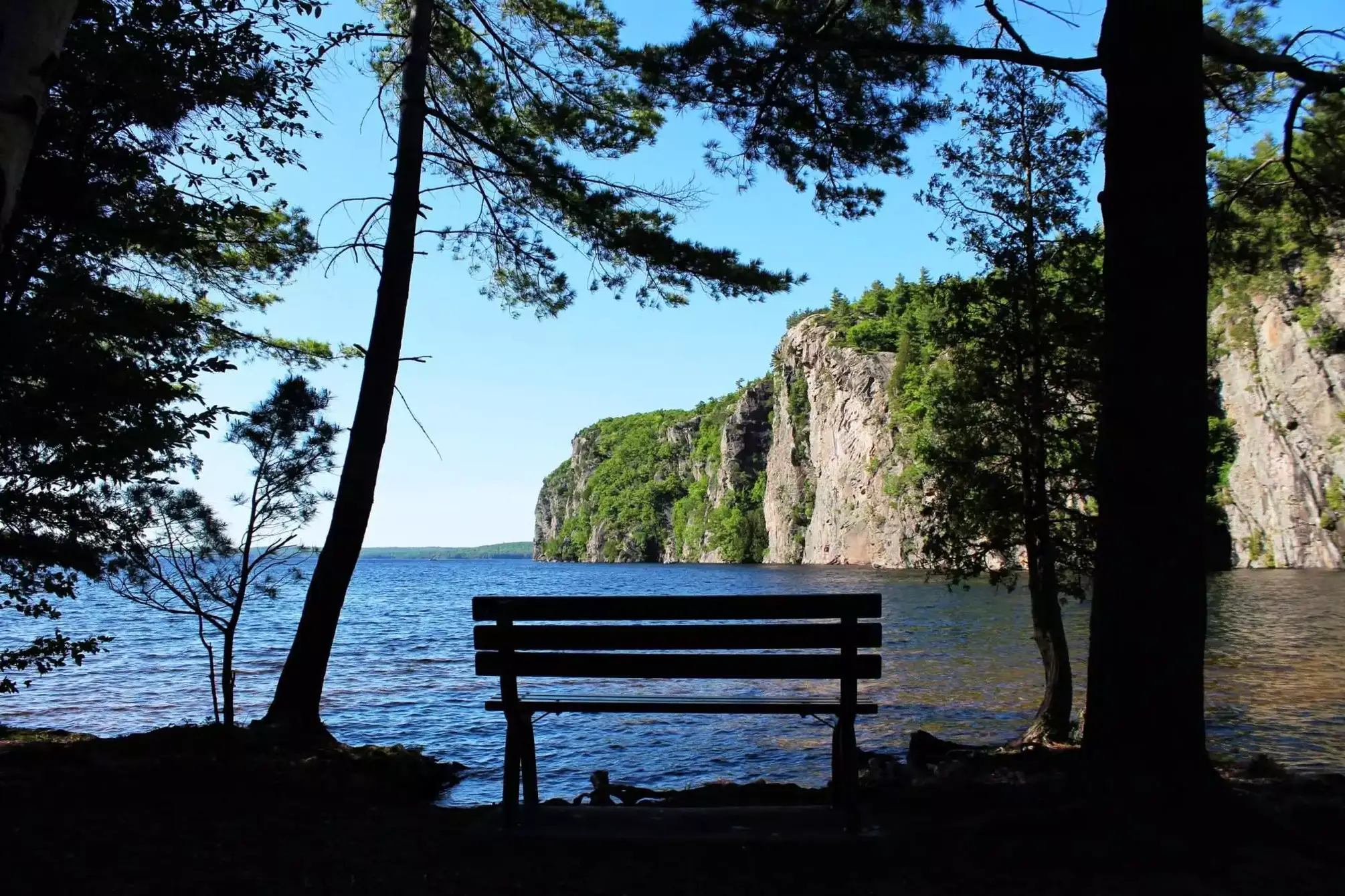 2. The facilities provided at this park
2.1 Park store
The park store sells groceries, refreshments, camping equipment, souvenirs, and, of course, ice cream. Campers can also buy firewood and rent canoes and kayaks at the park store.
2.2 Comfort station
A centrally located comfort station with flush toilets and showers is available at Pine Grove and Two Rivers Campgrounds.
2.3 Barrie Free
All comfort places are barrier-free. The day-use area also has a wheelchair ramp for a few adults.
2.4 Day use
Fitzroy has a large day-use area with swimming, picnicking, canoeing opportunities, and a volleyball court. There are three sizeable separate picnic areas in the park.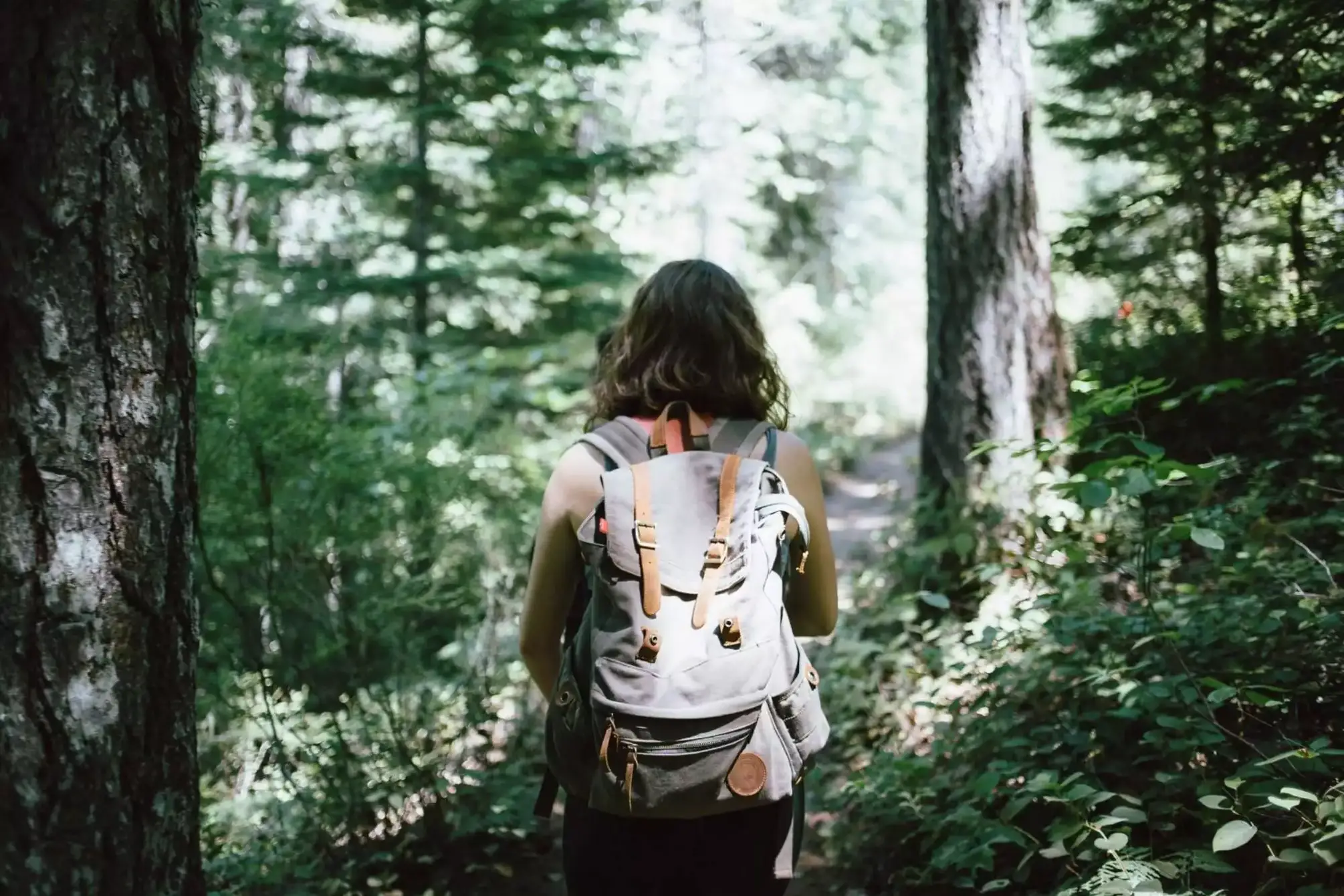 3. Activities at Fitzroy Provincial Park
3.1. Hiking
The park has three trails, one of which is more exhaustive and more wilderness-like. The experience you should live once in your life, hike in the woods between the beautiful nature and be refreshed.
1 km easy-Carp Trail
An easy panoramic view trail takes you along the Carp River's banks and through a mature forest. It's an easy trail with stunning views along the way. Follow the Carp River's banks through a mature forest.
Terraces Trail – 2 kilometres, moderate
This trail takes tourists on a geological journey. See shale columns, which are scriptures to the erosional power of water, and fields strewn with erratics, which are massive boulders left by glaciers. Take a glance out for the 100-year-old white pine grove.
3.2 Swimming
Fitzroy Provincial Park's seasonal activities Swimming During the Season. There is no more excellent way to cool off on a sunny summer day than by getting in the water and relaxing in the Ottawa River's pristine waters.
The park consists of two beaches. The main beach is in the day-use area, with plenty of parking and a washroom. Two Rivers Campground's camper's beach is perfect for families with small children. They have a narrow beach for very young kids and a more expansive beach with much deeper water for larger crowds.
3.3 Boating
After having fun in the water, you can explore the Ottawa River from above. A small boat launch into the Ottawa River can accommodate small fishing boats, canoes, and kayaks for guests. This boat ramp is affected by changing water levels in the river, so be aware of the waves if you plan to use it. If you don't have your watercraft, you can rent one from the park office.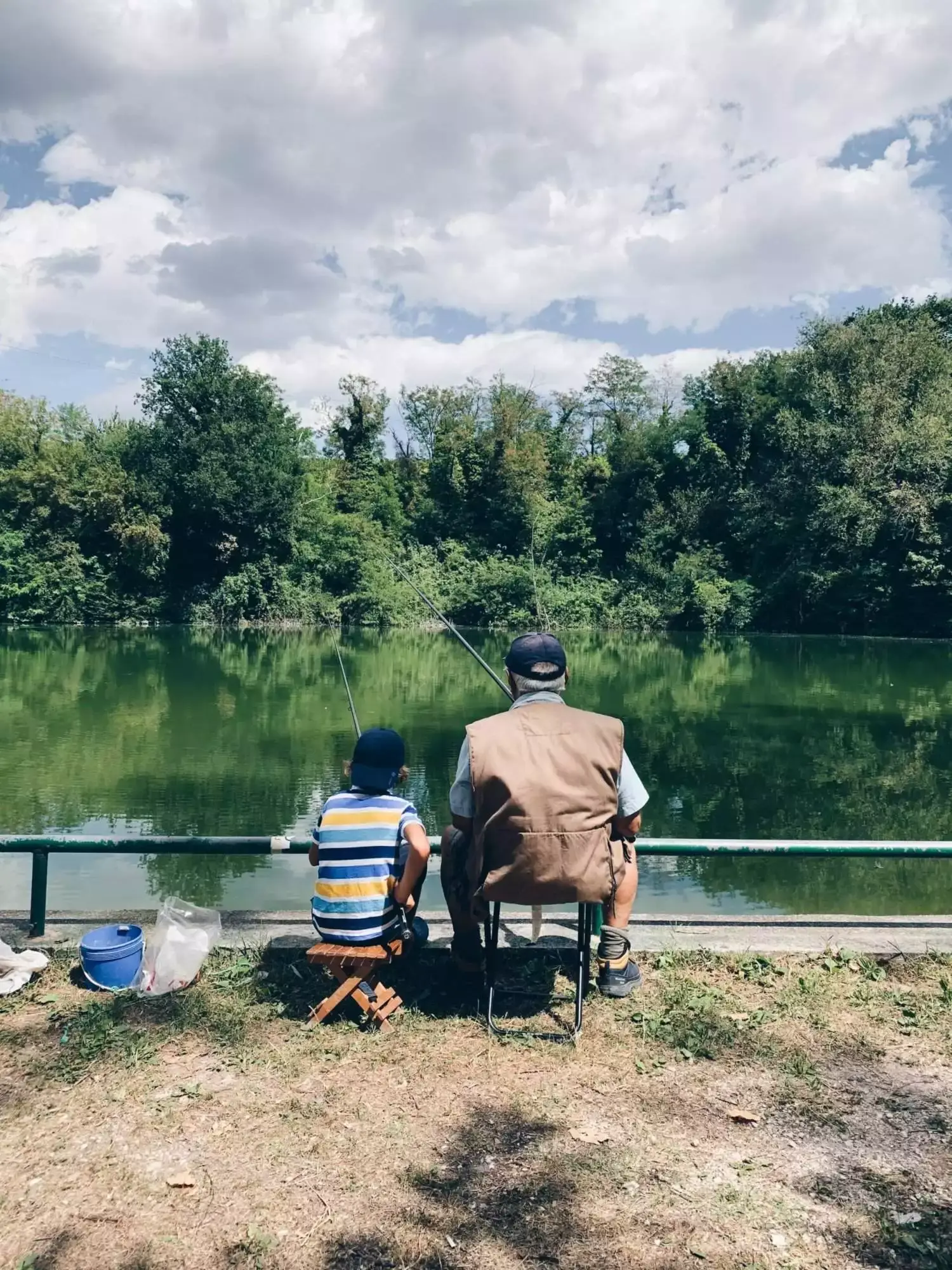 3.4 Fishing
Fans of fishing, jump for joy! Thanks to the Ottawa River, Fitzroy Provincial Park does have some outstanding river fishing opportunities that will hopefully lead you to catch the big one.
The Ottawa River attracts a wide variety of fish species, an exciting benefit for visitors. Walleye, pike, and panfish are among the most widely caught fish species.
You also have various options when it comes to where you can fish. Creating maps from the park dock, along the shoreline, or near Butternut Island, where the Ottawa and Carp rivers meet, is recommended.
3.5 Birding
If birding is your thing, Fitzroy Provincial Park is perfect for visiting at any time of year. The park provides visitors with numerous opportunities to see a variety of bird species such as killdeer, flickers, and goldfinches.
If you schedule your visit correctly, you will also be able to experience the yearly fall relocation of geese and ducks, which brings birders from all over the world. It's recommended to walk the park's two hiking trails and stop to do some birding along the way.
3.6 Discovery program
During the months of July and August, park staff will host a Discovery Drop-in. Bring your Discovery Activity Book and use the tools and facilities to explore the park, observe flora and fauna, and learn about natural wonder.
Share your findings with park staff, take the Discovery Ranger Pledge, and receive your own Discover Ranger Button! Keep a close eye out for the weekly schedule of events posted throughout the parks for more information.
3.7 Winter activities
Fitzroy offers 20 kilometres of trained cross-country ski trails for traditional and skate skiing in collaboration with the West Carleton Nordic Ski Club.
These are some of the seasonal and off-season activities at Fitzroy Provincial Park.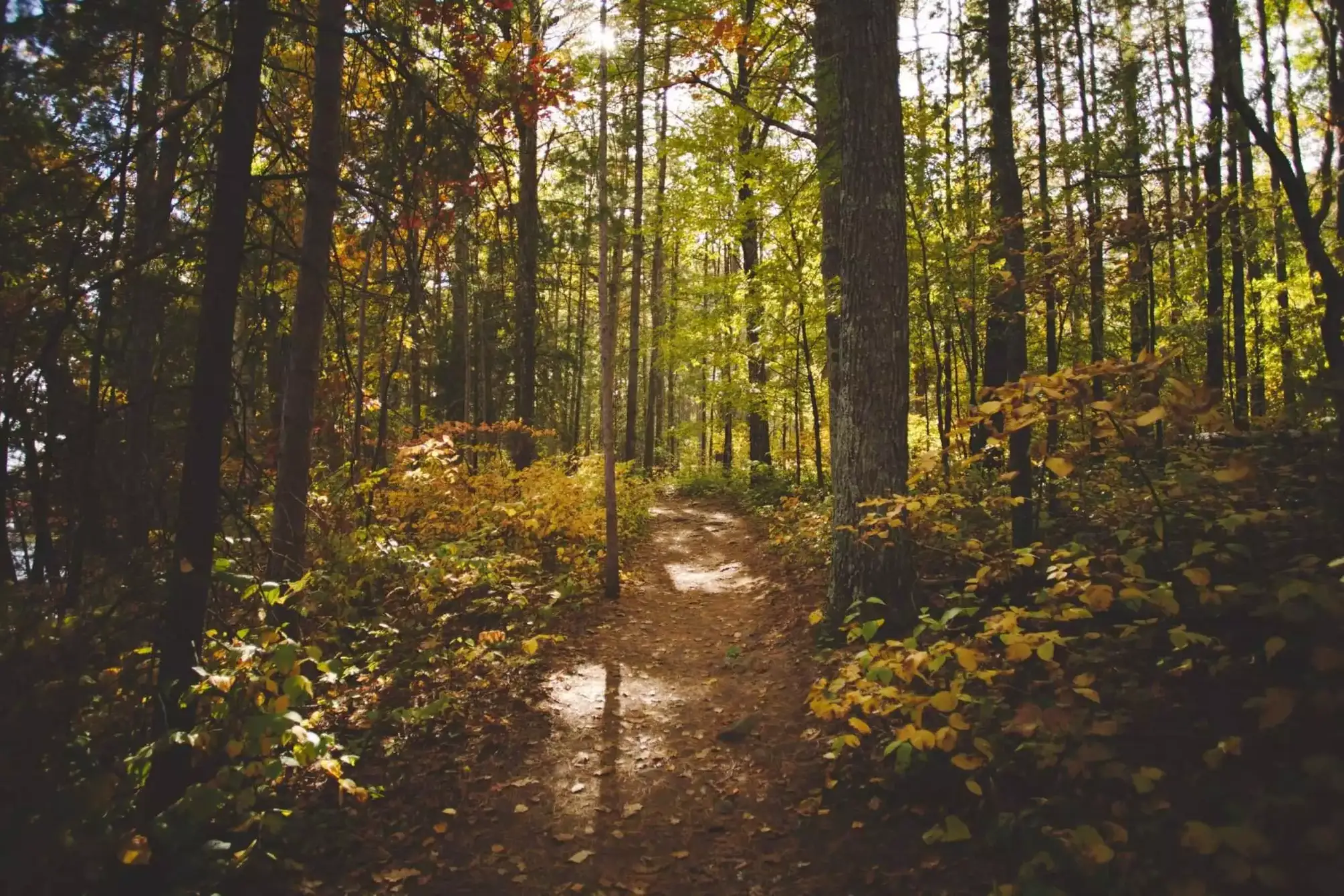 Closing Thoughts
Alright, so Fitzroy Provincial Park is a pretty sweet spot located on the Ottawa River in Ontario. It's not too far from Ottawa, so it's a great spot to get away from the city for a bit.
The park's got a ton of white pine, like, everywhere. And it's got these old trees that are like a century old and some oak stands that are like, 300 years old. It's pretty rad.
When you're there, you've got two campgrounds to choose from. Both have washrooms and a boat launch, and there's even a store where you can grab some snacks and whatnot. The main campgrounds got 235 campsites, 107 with electrical hookups, 205 with trailer parking, and even a spot for group camping and picnicking.
The park's got some killer trails, and the beach is a great spot to kick back and swim all day. It's also a great spot to spot some wildlife, like maybe a momma deer and her little fawns on the trail.
So, if you're looking for a chill spot that's not too far from Ottawa, Fitzroy Provincial Park is the spot for you. Don't miss out on all the fun, eh!
Host your next family get-together while overlooking the Ottawa River at the Picnic Shelter. Reservations can be made online or by phone.
If you liked this article, here is something for you.
Region Health Unit for this Park: Ottawa Public Health
Rules to be followed
When it comes to Ontario parks it is one of the best in Ottawa valley. It just over an hour to complete fitzroy provincial park explore trip and there are many nice nearby hiking trails with picnic tables.
Canada Parks has one basic rule: respect and appreciation for your fellow tourists and the park environment. Apart from these, below are some of the rules.
Provincial parks are created to provide a calming and natural environment. Extreme noise, foul language or expressions, and loud and obnoxious actions are not permitted. You are not authorized to shake or disturb anyone else's enjoyment of the park at any time of day or night.
Taking ancient natural artifacts out of the picnic area is forbidden to preserve its natural environment. All vegetation, animals, and natural features are protected in provincial parks. It is illegal to cut any living growth or damage any natural or artificial object. It is wrong to remove dead or fallen wood from a provincial park for a campfire or similar purpose.
Off-road vehicles are not allowed in provincial parks due to the environmental harm they can end up causing.
The highest number of visitors allowed for every campground camping site is six, and the highest amount of picnickers allowed per interior camp is nine.
Only enrolled campers are permitted in a provincial park during the posted closing time.
It is recommended that you check Fitzroy provincial park reviews from sites like urban explore if you are visiting any particular area as while some family excellent parks but some especially near the swim elliot lake or Fitzroy harbour nature observatory can be littered with too much goose poop.
Discharge all garbage and litter in the bins to keep biodiversity from becoming pests. Clean campsites and facilities are essential for removing potential hazards to park visitors and minimizing human-wildlife conflict.
Unless you are 19 or over, you can only consider purchasing or consuming alcohol on an official campsite. Owners are responsible for keeping liquor safely tucked away in their vehicles. The liquor must be in an unopened crate with an undamaged covering or packaged and unreachable to anyone in the vehicle.
Suggested Reads
As an Amazon Associate, Icy Canada earns from qualifying purchases.