Rugged in a rocky shoreline mixed with beaches and hiking trails, the Killbear Provincial Park is a place that must be on your bucket list. 
One of the best tourist attractions in the Georgian Bay in Ontario, Killbear park has several recreational activities and perfect spots for a wonderful day trip with your family or friends. 
Killbear Provincial Park is full of amazing facilities and amenities like swimming areas, comfort stations, spots for kids to play, good food, and, most importantly, beautiful views.
If you plan to nature retreat at this incredible place, here is everything you need to know. This article will explore the food, beaches, park staff, and amazing views of one of the most famous Ontario Parks.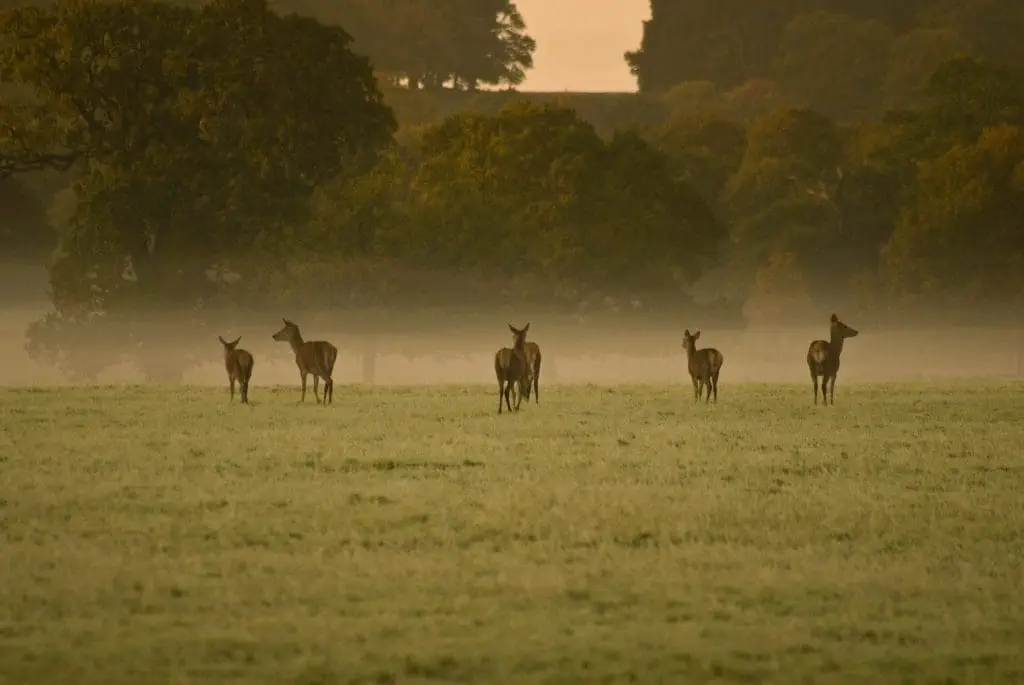 1. Killbear Provincial Park Camping
Being one of the most famous parks in Ontario, Killbear provincial park is also a renowned campsite with comfort stations and many other facilities, making it one of the best tourist spots.
The campsites are clean, large, and have access to running water. You will never face a problem while staying with your friends and family. 
Moreover, there is a huge variety of campsites to choose from; there is 880 total!
1.1 Beaver Dams
Beaver Dams Campground is a popular place for camping in Killbear park. This is where the famous kill bear tree is also located.
1.2 Kilcoursie Bay Campground
This campsite is in the main section of the park. It has access to many beaches. Road access makes it more convenient for tourists.
1.3 Georgian Campground
Located close to sunset rock, the Georgian campground is one of the most awesome campsites. However, sites on the Georgian campground are a little away from beaches.
1.4 Blind Bay Campground
If you are someone who wants privacy all the time, Blind Bay Campground is the most suitable campsite for you. But, it does not give you direct access to the waterfront or the main road like other campsites do.
Granite Saddle Campground is another place that is best known for its privacy. You can also explore Lighthouse Point Campground, one of the most crowded campsites in Killbear Provincial Park.
All these camping sites are safe, and tourists prefer spending time with their loved ones while taking a long walk in these campsites.
2. Boating Sites
The location of this beautiful park is its biggest strength. Killbear Provincial Park is surrounded by water, allowing you an amazing boating experience.
The park does not have a river or lake of its own. The main source of this water is Georgian Bay. Hence, boating in killbear park requires you to be more comfortable with ample moisture.
The weather in Georgian Bay is quite unpredictable. It is calm and fresh sometimes, while it might get windy at other times. These changes can happen very quickly, changing the entire vibe.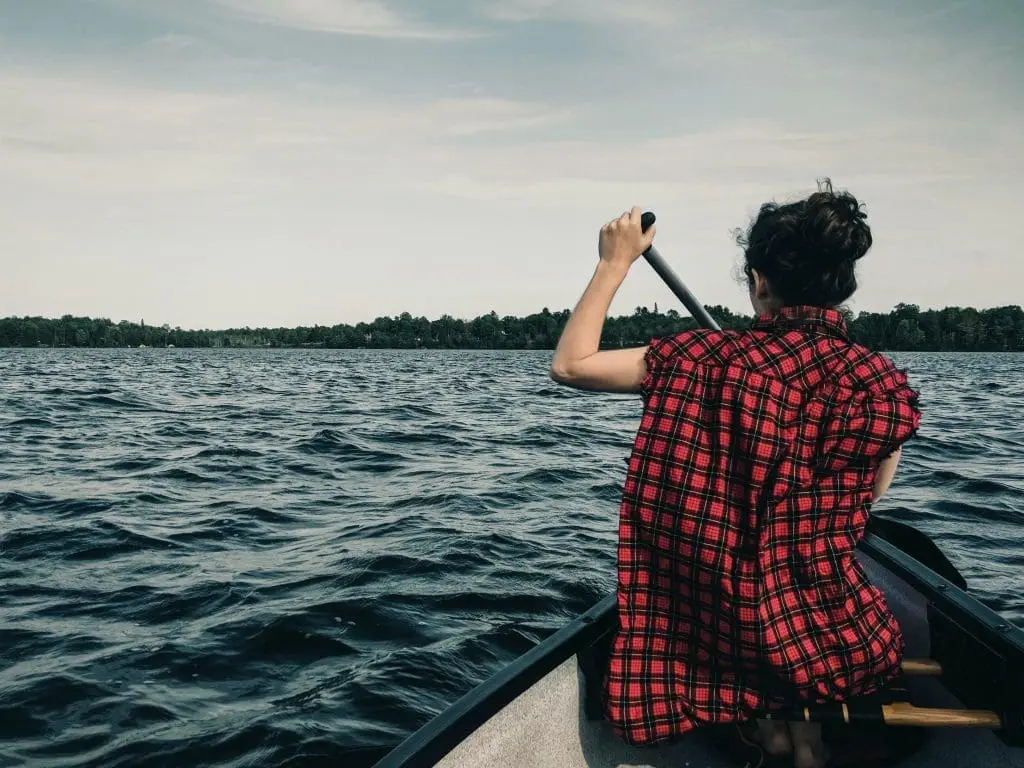 If you are comfortable with the Georgian Bay waters, there will be no better place to enjoy the most beautiful views during your adventure than the killbear provincial park.
Many canoes and kayaks are available, along with life jackets. The boat rental facility is only available at the parking lot gate. Hence, you must drive from your camping site to the entrance.
Pro tip: Make sure to wear a life jacket and take all the precautions according to the guidelines at Killbear Provincial Park.
3. Wildlife At Killbear Provincial Park
Killbear Provincial Park is the most suitable place if you like watching and photographing animals. This place is home to foxes, birds, moose, black bears, and deer.
The name suggests that you can see most of the bear species in Canada. The park staff is very particular about the animals and fine people who leave their food after camping.
4. Famous Hiking Trails
There are several activities at Killbear Provincial for people who seek adventure and thrill. The following hiking trails are the best ones.
4.1 Lighthouse Point Trail
This adventurous yet short walk ends at the peninsula, making the park's tip. You can see breathtaking views on your way to the peninsula.
This hiking adventure is often seen as two hikes in one. This is because turning towards the right side after exiting the parking area takes you to the rugged shoreline of Georgian Bay.
This route takes you to beautiful, green forests in the middle of the waters of Georgian Bay on one side and granite saddle and rocks on the other. You can climb on rocks and reach the Killbear Lighthouse on this trail. If you take a left turn from the parking area, you will route towards Lighthouse point beach. 
This walk would take you through the forests but be much more relaxing. Once your angle is a little bit, the Killbear Lighthouse will be visible to you.
You can either choose between adventurous and relaxing or go through both trails. These two routes are fantastic and give their visitors lovely views. While you reach your destination, remember to look at the tectonic landscapes that brought major changes to Georgian Bay.
Moreover, for all the hiking activities, keep a guide if possible. This will help you enjoy the whole adventure in less time, and you can also learn more information about all the sites you are visiting.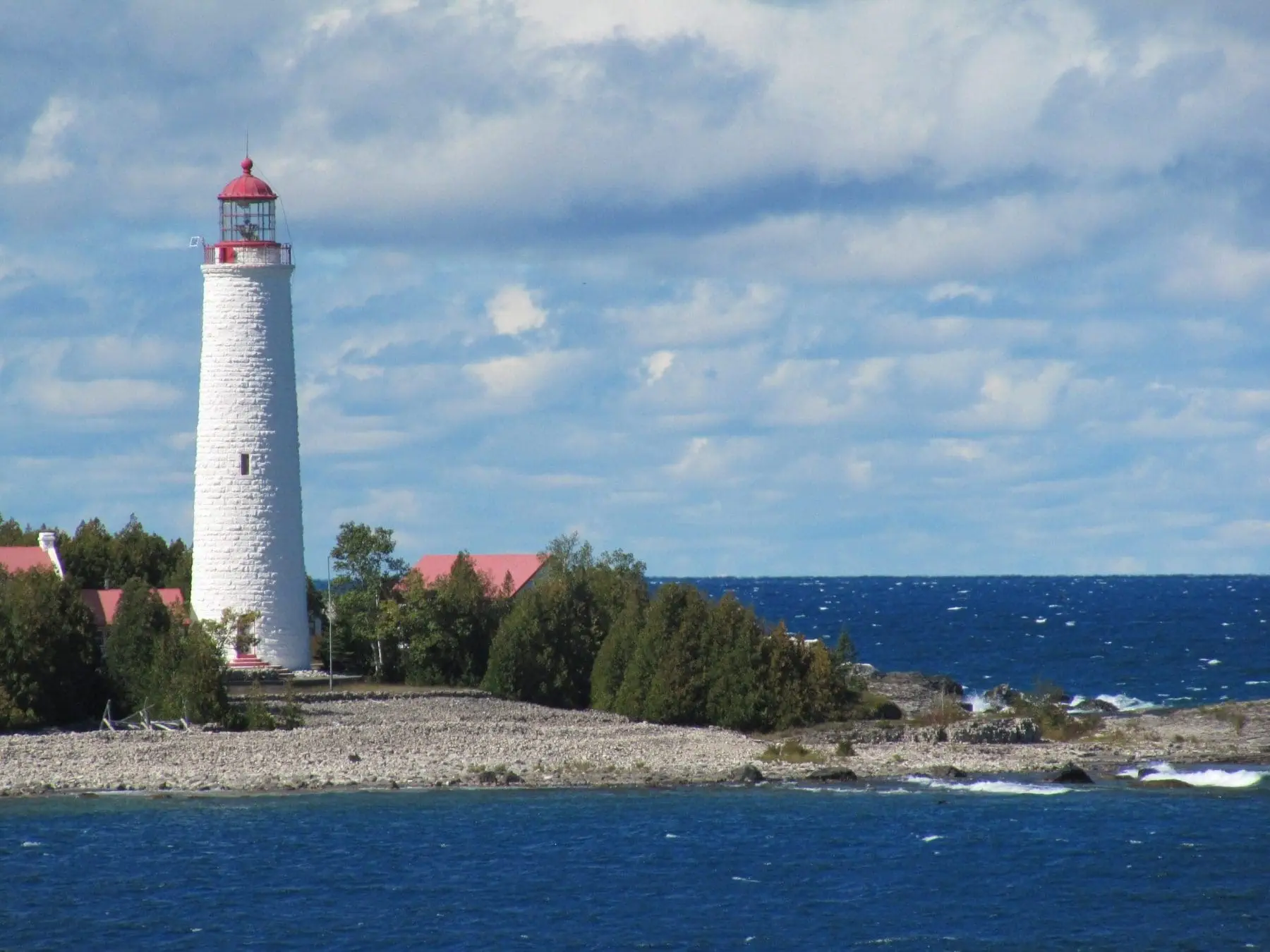 4.2 Twin Points Trail
The name suggests that this place connects two rocky points with lush water. This place helps you experience amazing views while enjoying your water adventure.
The Two Point area can be the best picnic spot if you are coming with your family or friends. The trail is 1.6 kilometers long and might be a little exhausting for older adults. 
However, if you can make it to the place, you will enjoy the scenic landscape for a while.
The specialty of the Twin Points trail is that you can witness some of the best blueberry bushes along with a land full of thick trees.
4.3 Lookout Point Trail
With 3.6 kilometers of distance, the Lookout Point Trail is the longest hiking trail in the Ontario parks. During fall, this place looks beautiful and colorful. Your walk begins through a marshland that leads up to climbing a mountainous area full of pine trees that move from right to left due to winds.
The views from the top of the Lookout point are worth your money and effort. You can see many cottages, sailing boats, islands, and Georgian Bay cruises from this area.
This area makes a good place for picnics, and many hikers prefer going for a day trip.
5. Sandy Beaches 
If you have yet to opt for a site too close to the main park road, you will notice several beaches in the park. A huge amount of visitors prefer taking a beach tour.
6. Swimming
The beaches near Beaver Bay and Killcoursie Bay are the most beautiful and the most visited. Many of these sandy beaches give you the best swimming experiences. 
Even though the waters of Georgian Bay are extremely cold, you would enjoy diving into them. The waters of Lighthouse Point Trail are another attraction to visit if you want to go swimming in this Provincial Park.
7. Rock Jumping
If you are adventurous and like to try new things all the time, rock jumping can be a thrilling experience for you. Many thrill-seekers take 30 feet to jump from the highest point.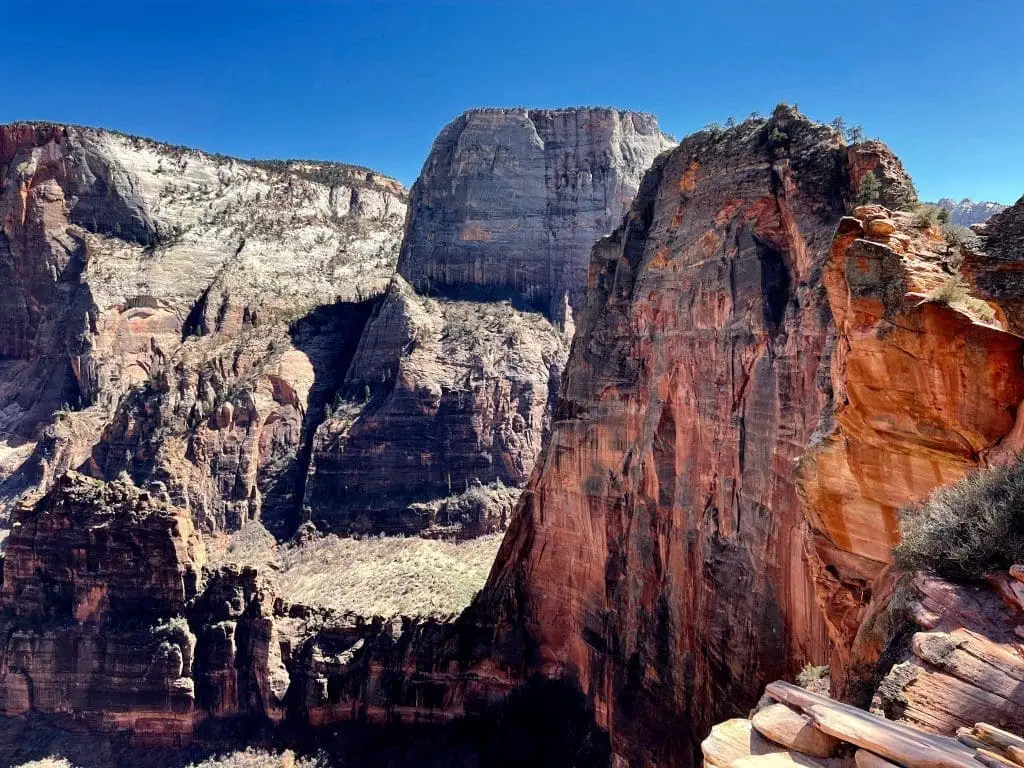 Image by Antony Lopez/ Unsplash.comHowever, it would help if you researched the demographic factors properly before rock jumping. The park staff needs to provide the rock jumping experience. 
It is an exclusive activity that would be made available to you and other adventure seekers by different people. Hence, there is a certain amount of risk involved.
7.1 What is the Rock Walk at killbear park?
Taking a walk on the rocks in Ontario parks is an adventure in itself. Anybody with diseases or issues with their bones must not go on this adventure. You must be courageous and fit enough.
8. Places Near Killbear Provincial Park To Visit
Because Killbear Provincial Park is one of the best parks to visit in Canada, many amazing places near it go unnoticed. Here are some of the most beautiful places:
8.1 Snug Harbour Lighthouse
You can watch some of the most breathtaking views of this lighthouse over the water. You have to take a 13-minute ride to Snug Harbour Lighthouse.
8.2 Norse Brewery
Are you interested in stocking some brews? If yes, there cannot be a better place than Norse Brewery, which is just 30 minutes away from the Killbear Provincial Park.
9. Incredible Accommodation with a view
If you prefer staying in another hotel near the provincial park, here are a few places that you can try:
9.1 Sunrise Inn
Located in Parry Sound, Sunrise Inn is a top-rated hotel for visitors. It is 14 kilometers away from the park.
Location:

 36 Mary St, Parry Sound, ON P2A 1E4, Canada

Contact Details: 

+1 705-746-9307
9.2 Chalet Rosemarie
4.4 kilometers from Kill bear Provincial; Chalet Rosemarie is one of the most luxurious places to stay. You can get dining facilities in this place as well.
Location

: 22 Island View Dr, Nobel, ON P0G 1G0, Canada

Contact Details

: +1 705-342-1105
9.3 Parry Sound Inn And Suites
Located 4 kilometers from the provincial park, parry sound inn and suites is a 2-star hotel. It is best if you are looking for a cheaper stay option.
Location

: +1 705-746-2700

Contact

 

Details

: 292 Louisa St, Parry Sound, ON P2A 1A1, Canada
10. Killbear Provincial Tree: An Important Landmark
The best Killbear point is the Killbear tree. This lonely tree sits on the famous sunset rock on the Eastern edge of the campground. It is said to be one of the most photographed trees in the park.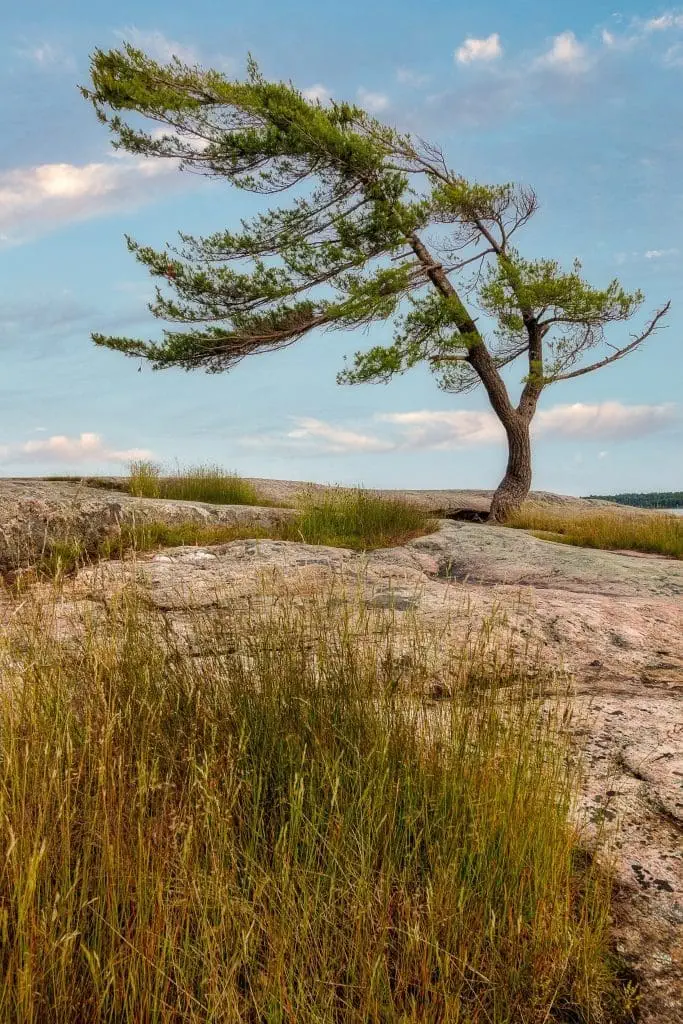 This photogenic tree has been an important focal point for visitors for a long time. This park stands out in the list of the best provincial parks. There are many other Windswept pines that you can look at.
The Dying Killbear Tree
It is deplorable that the Killbear tree might die standing there for the past 100 years. One of the main attractions of this camping site will be gone in a few years.
So, if you want to see the park's major attractions as they are today, hurry up and book your tickets to Killbear provincial park.
Closing Thoughts
Even if you consider yourself "not-so-athletic person" you can still visit killbear provincial park with the help of killbear provincial park tours. It is an organized provincial parks attraction.
It is one of the few parks that give park maps and free bear boxes. So, what are you waiting for? Experience killbear provincial park today.
Frequently asked question
1. is there Wifi And Parking Availability at Killbear Provincial Park
Additional facilities like wifi are also available in the Visitors Centre in the park. There is a good parking lot where your vehicles are safe.
2. Does Killbear Provincial Park Provide Food Facilities?
Two outfitters are located just out of the parking lot if you have food that you cannot preserve throughout your vacation. The food facility is, however, not available. You must get all the food while coming to Killbear Provincial Park from outside.
You can also take a 30-minute drive to Parry Sound to get all the necessary items for food availability.
3. What is Food And Toilet Facility At Killbear Provincial Park camping sites?
Comfort stations with proper facilities are the most important point we look for while on vacation. Killbear Provincial Park has eight comfort stations with flush toilets and suitable running water.
Some of these services might not be accessible on your arrival date. Hence, you will have to note the facilities you require and give a call to the Killbear Provincial Staff. They stay ready at different locations in the entire park.
Click here to read more with us.
Suggested Read: 
7 Fun Things To Do At Long Point Provincial Park