Is therapy free in Canada? You will find answers to all your questions regarding mental health in this article.
Nearly 60% of Canada's population suffers from mental health problems. 
But only half of them come to seek help from a therapist or psychiatrist, while some don't even know they have a health issue and that it should be dealt with with the help of therapists. 
Some of the lots are scared about the societal norms that they will be judged and discriminated against. While some want to themselves and seek help, the cost behind it terrifies them, forcing them to take a back step.
If you are someone who wants to take help from therapists and attend therapy, try talking to your family first.  Family members will be your first line of defense in any problems you face. If not for family therapy, try talking to family doctors. 
A family doctor might recommend you to some medical doctors, therapists, psychiatrists, psychologists, or anyone who will be of your help.
Why is therapy needed?
As stated by WHO, 'Health is a state of complete physical, social and mental well-being and not merely an absence of disease.' 
The body's physical health is necessary for normal functioning, but even sound mental health is needed.
Anxiety, Depression, Psychosis, PTSD, and many more have become the millennial term. With the pace with which the World is running, people are becoming careless about their mental health. 
To win the rat race, they often forget their body needs to be taken care of. Balancing professional and personal life has become a task nowadays, and the youth have not done their best with it.
With the emergence of the Pandemic, the mental health of everyone, from teens to old age groups, has taken a toll. 
Even with the lifting up of the lockdown, mental health is still not improving, and people around are struggling to find a way. 
With their life collapsing, they are bound to ask – Is therapy free in Canada?
Before finding answers to Is therapy free in Canada, let us look at common mental health issues faced by the present youth and people of Canada.
1. Anxiety
The most common of all mental health issues is Anxiety.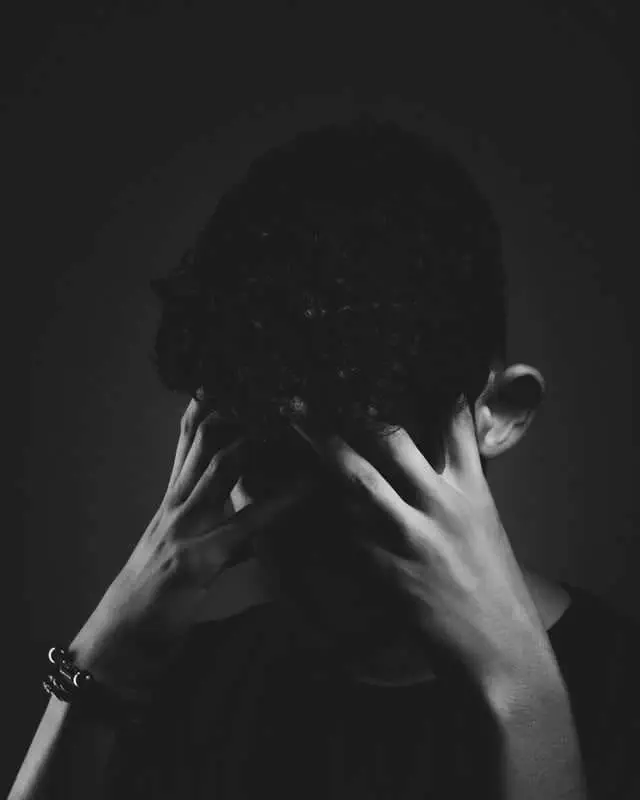 Even if it is the most common of all, it can be treated successfully only that it should catch the person's attention as early as possible.
People having Anxiety tend to think about a specific event a lot. They suffer from a long period of intense feelings that they fear might happen.
 They believe there is a risk even in the smallest situation. Instead, it might be as easy as possible if carefully dealt with.
They have short and prolonged episodes of uneasiness, fear, and crisis, which come from overthinking stuff that is usually not in their hands.
Symptoms:
Heavy Palpitations

Dizziness

Stomach uneasiness

Sweating on palms and soles

Shortness of breath
Anxiety affects the thinking process and health of the person. They start to analyze every situation with a minute of detail in mind. 
Once the incident is embedded, it stays with them for their entire life, and dealing with it brings them the above-listed symptoms.
Early diagnosis or talking with a loved one might decrease the severity of the daily routine. If needed, one should also consider further help.
2. Depression
Mood disorder, or depression as it is popularly called, is something everyone goes through at some point in their lives.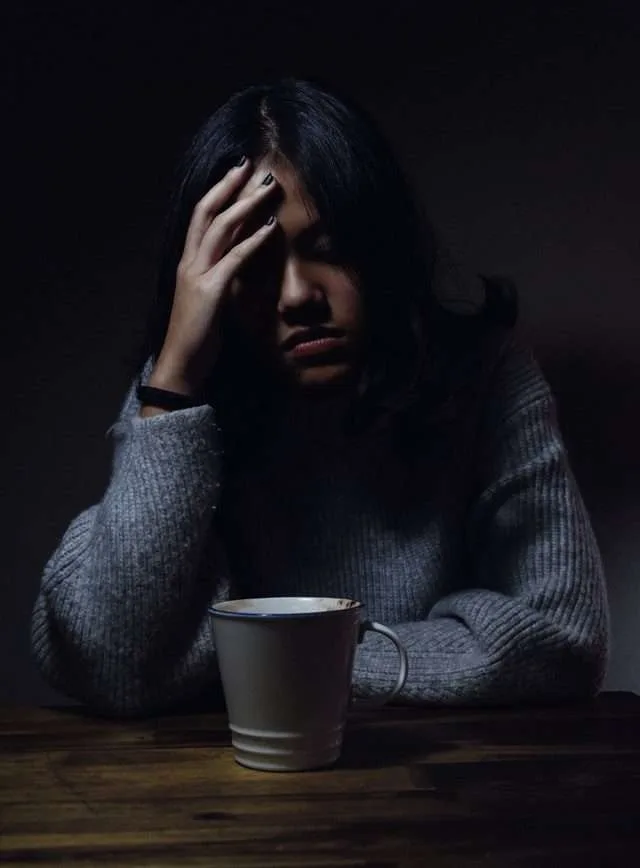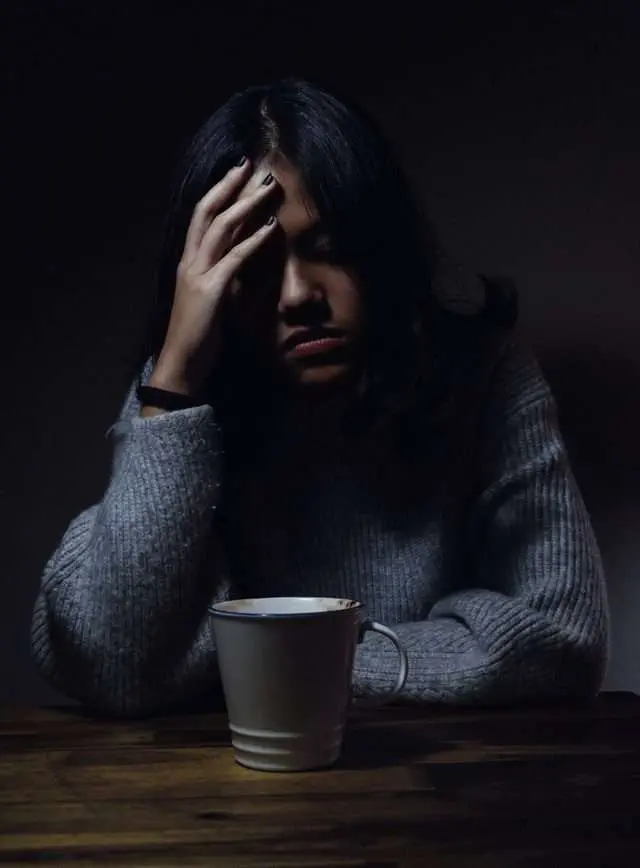 But major depression or clinical depression is of concern and can have chronic or severe effects on a person's health.
Depression has been leading in the list of mental health disorders affecting the health of individuals all over the World. This mental health disorder severely affects women's physical and daily lives, affecting women more than men.
Mood disorders do not have any specific cause. Various situations in the life of stressful individuals contribute to altering the person's mental health. 
It has been found that depression is hereditary; the genes responsible for passing symptoms into the offspring are yet to be discovered.
Patients suffering from major chronic disorders show a high prevalence of depressive disorders. 
This might be due to a disturbance in the body's immunological system or a change in neurotransmitters. COPD, Parkinsonism, Epilepsy, Stroke, Heart disease, AIDS, and many more contribute to depression.
Associated symptoms should be identified as early as possible without delay and taken care of by a mental health professional, provider, or therapist.
3. Post-Traumatic Stress Disorder
Post-traumatic stress disorder, or PTSD as it is popularly called, is a mental health disorder following any traumatic event or severe crisis.
The traumatic events include any sexual violence, any chronic disorder, death of a close one, and threatened death or any such incident. 
People suffering from such mental health states start experiencing the symptoms soon after trauma and may have harrowing memories of the incident. 
Any triggers regarding a person, a particular place, or anything that takes them back to those horrid memories are dangerous to the individual's health.
Symptoms related to PTSD are divided into four types:
Reliving the traumatic incidence

Avoidance of the memories associated with the trauma

Negative moods

Reactive Mood disorders
These symptoms last for a few weeks after the trauma for some people, and for others, it might last for some months or years, depending on early therapy and the treatment from the therapist.
Operational Stress Injury' is a term used in Canada to explain the mental health disability coming due to operational duties completed by the Canadian Armed forces. 
This group of mental health issues involved PTSD, depression, and many more.
Treatment of PTSD includes speech therapy and medication, which are most effective when the symptoms are identified as early as possible, and one should take help from mental health professionals.
4. Eating Disorders
Majorly affecting teens, this issue involves an age group mainly from 13-19 years of age. 
This is the age where a major transition occurs in the lives of children, which can affect the children's health positively and negatively.
The challenges include:
Making new friends.

Handling peer pressure.

Achieving good academic marks, bullying, stress, and Anxiety at home.

Dating life.

Future planning.
Some teens take these pressures quite sportively and try to excel in them. But for some, it is hard to cope with all the stress around them.
These children try to confide in the bad company to relieve themselves from the stress. The habits they take up with them slide them into more distress and development of Addictions.
5. Obsessive-Compulsive Disorder
OCD, as it is famously called, is a series of unwanted events and thoughts that make you do things repeatedly.
You may experience specific fears or thoughts in your daily routine, and when you try to avoid them or dodge past them, that makes you more restless and anxious. 
You continuously try to relieve the stress by compulsively repeating certain things.
OCD is a cycle of thoughts, you try to free yourself from the stress by abstinent practice, but the thoughts only come back to you more often this time.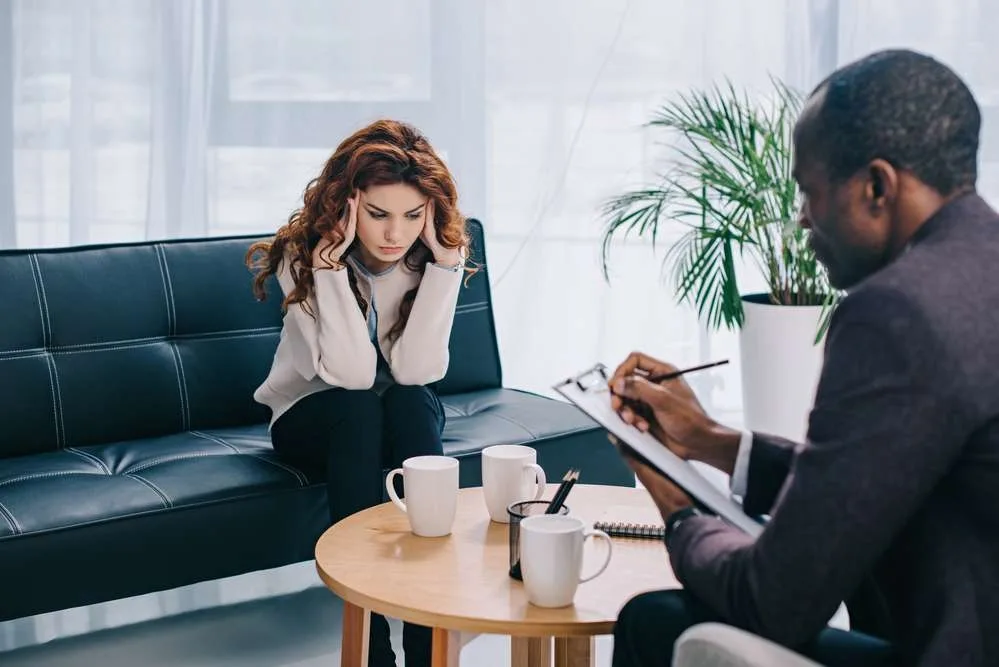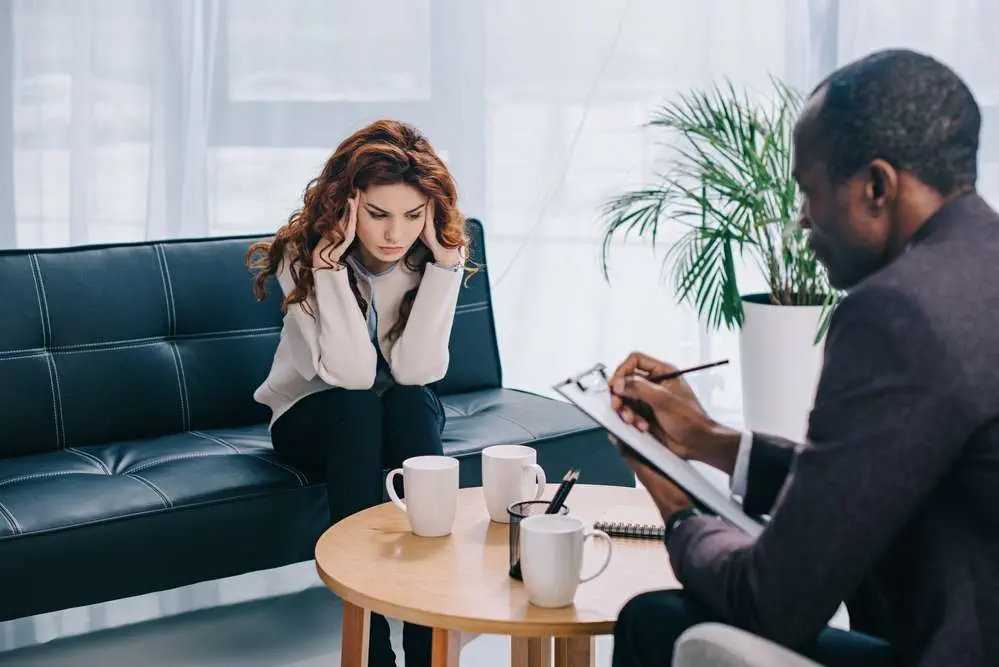 Take, for example, that you have a fear of contracting diseases through the germs that enter your house and settle on surfaces. 
You continuously and compulsively clean and scrub the whole place to get away with the fear. This is how OCD works. Other diseases include Bipolar disorder, Delirium, Panic disorder, personality disorder, and many more in the list.
The above-listed mental health problems are some of the major concerns in the world population. 
With the change in lifestyle of the World, one has the pressure to achieve something big and leave their mark wherever they go and whatever they do. 
At some point or the other, each of them feels a lag, and they start doubting and questioning themselves, making it harder for them to deal with the issues or trauma they have faced in the past. 
Robust mental health is required to cope with the advanced challenges they face.
Canada offers free therapy centers where you can go and talk your heart out. Some centers provide services at a reduced rate or even free of cost. 
Top Ten Best and Free Centers for therapy 
Some of your answers to Is therapy free in Canada are listed below:
1. Yellowknife Primary Care Centre
Address– YK central street, 4915-48th street.
This primary care center provides comprehensive services ranging from nurse practitioners to counselors. 
Family counseling, physicians, and outpatient psychiatry are some health services offered here. You can book an appointment with mental health professionals. 
His appointment is also given if urgent care is needed on the same day. Direct walk-ins are not encouraged here.
2. Frame Lake Community Health Clinic
Address– Frame lake plaza, 312B Old Airport road.
Frame lake community center works in collaboration with Yellowknife primary care center. 
They provide team-based care, which means anyone on the team will be available at your service and ensure your well-being. Free Services provided here are counseling, and family doctor, amongst others.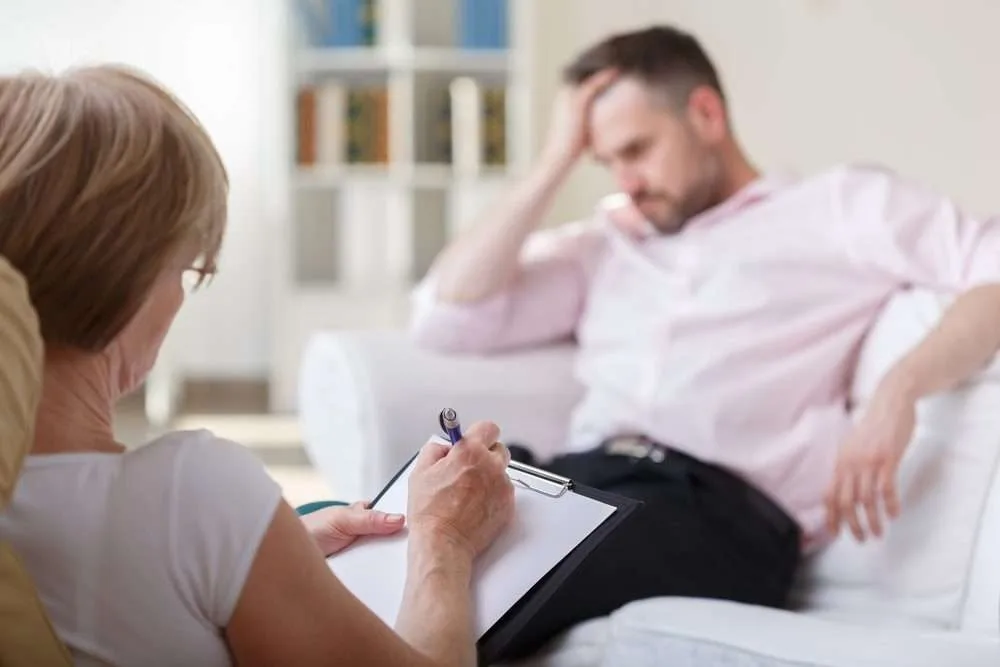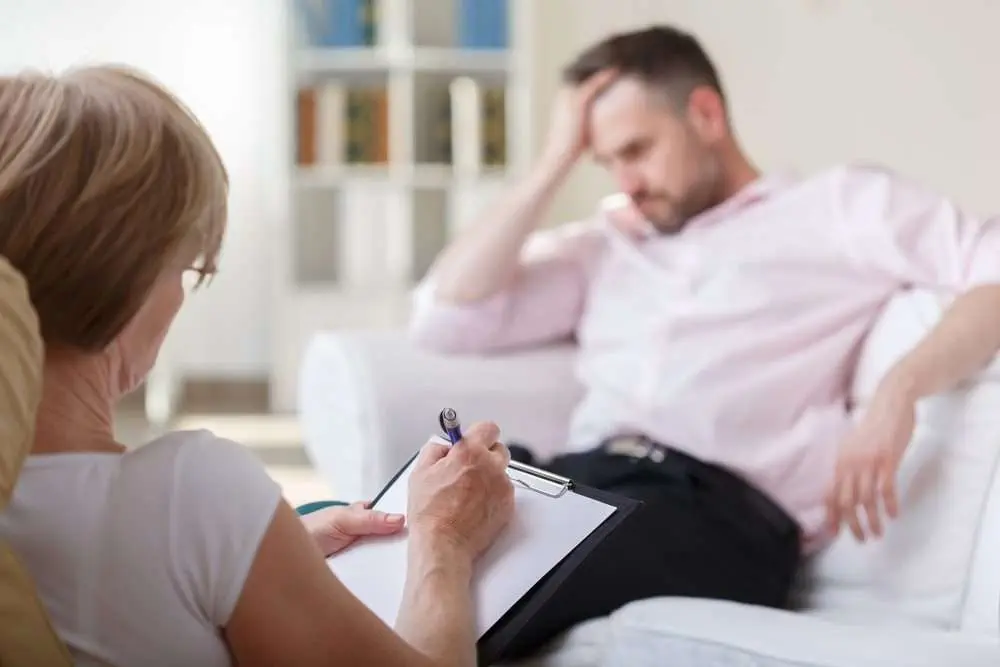 3. Iqaluit Mental Health Central Intake Coordinator
Address– Qikiqtani general hospital, 503 Saputi, and other locations across Canada.
This center provides mental health services in the city of Iqaluit. They have extended their community counseling services across the city, such as in Qikiqtani General hospital. 
To access mental health services in the city, you have to go through this particular procedure for your well-being.
In these community services across your area, mental health nurses are present 24/7. To deal with domestic violence, you will also find services like women-only support groups on Wednesdays at building 503.
4. Aboriginal wellness program
Address – 2750 E Hastings St. #288 Vancouver.
The social workers in this wellness program believe that even they have a part to contribute to the mental wellness of the community. 
Their approach is spiritual healing for indigenous people. Their services include group therapy, one-on-one counseling, and individual therapy. 
They have a Vancouver coastal health team that works to ensure that essential community services are being reached to indigenous people.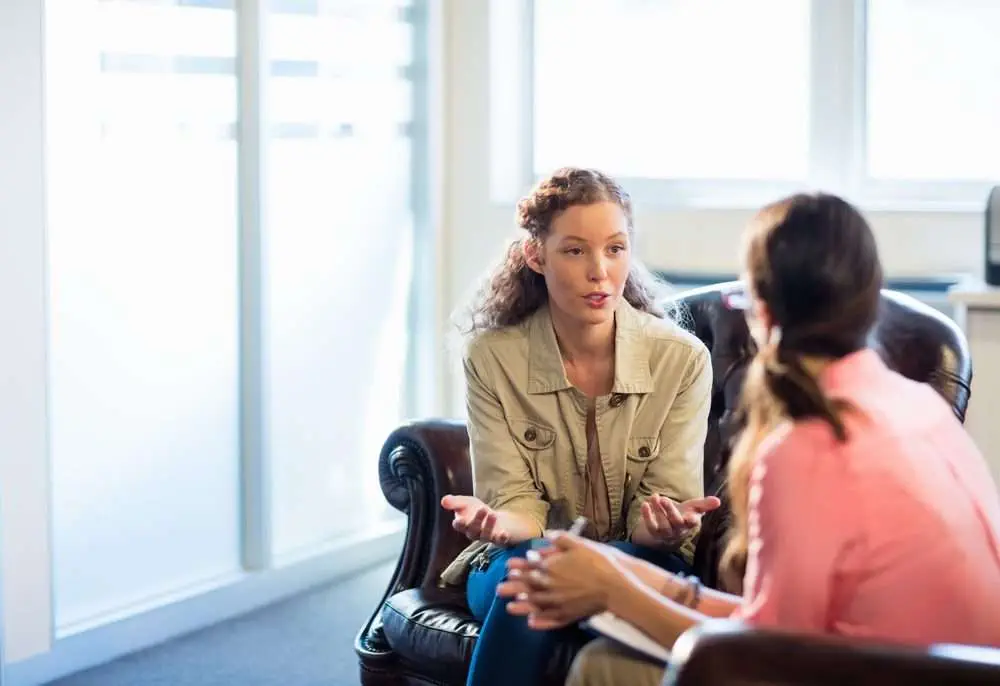 5. Momentum Walk-in Counseling
Address – 5241 Calgary Trail NW, Suite 706, Edmonton.
Momentum walk-in provides support and counseling to people who cannot access therapists, psychologists, or medication treatment because of long wait times or financial restrictions. 
They also deal with the problems of the LGBTQ community and help them in coming out to their family and the World.
They are non-profit agencies that provide free services for healthy living with a team of volunteers and registered mental health care providers.
The therapy center has charges on a sliding scale depending on their annual income and ability to pay.
6. Calgary Counseling Centre
Address – 105 12 Ave. SE Suite 1000, Calgary.
Calgary counseling center is a known name across Canada. Their team of volunteers and clinical staff of psychologists and therapists strive to support their population in times of crisis.
The counseling center is not funded by the government of Canada but instead receives its funds from organizations, foundations, corporations, or donors. 
They work on making their patient's life emotionally, socially, and psychologically stable. This therapy center has sliding scale charges depending on their annual income and ability to pay.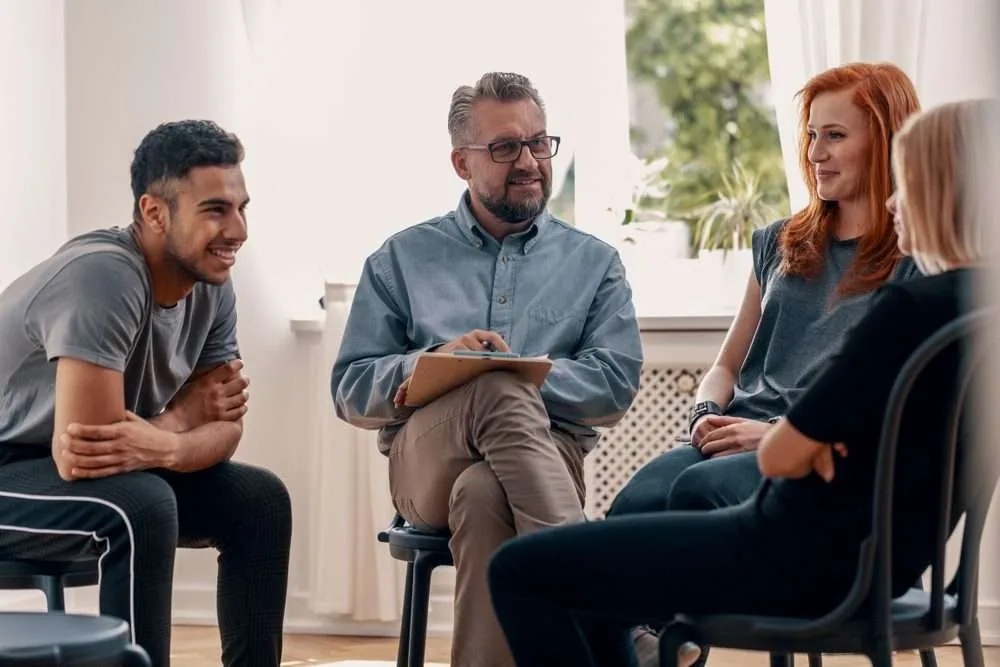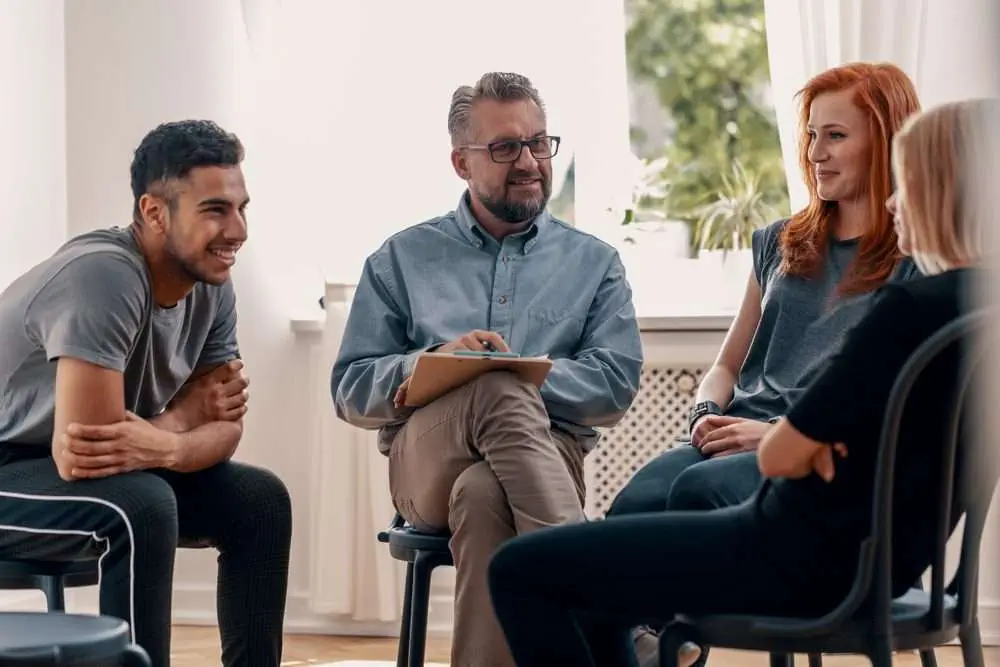 7. Saskatchewan Community Adult Mental Health Services
Address – 2702, 12th Avenue.
It is a non-profit organization working hard to remove the mental health stigma in society. They provide mental health support in schools and colleges and help them understand therapy.
This Canadian mental health association division is one of the oldest and largest community-based human services organizations.
8. Together, all Online Community
This community brings people from ages 16-29 from Nova Scotia and ages 16+ from Alberta. Lakhs of people have anonymously joined this online community to support each other's mental wellness. 
The people registered here have also asked: Is therapy free in Canada and found each other at a safe platform? This practice is very much safe and more secure than you think.
There is no fear of being judged here, as everyone respects your situation and has been asking the same question:  Is therapy free in Canada, and has it been through something or the other? People registered here are therapists to one another.
This e- therapy is easily accessible and provides round-the-clock services.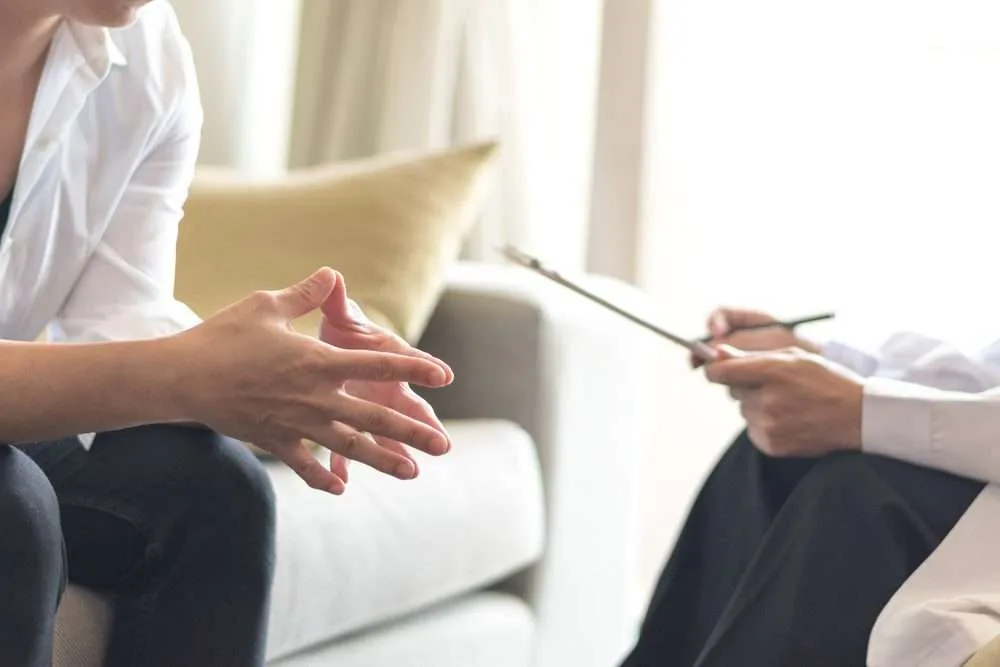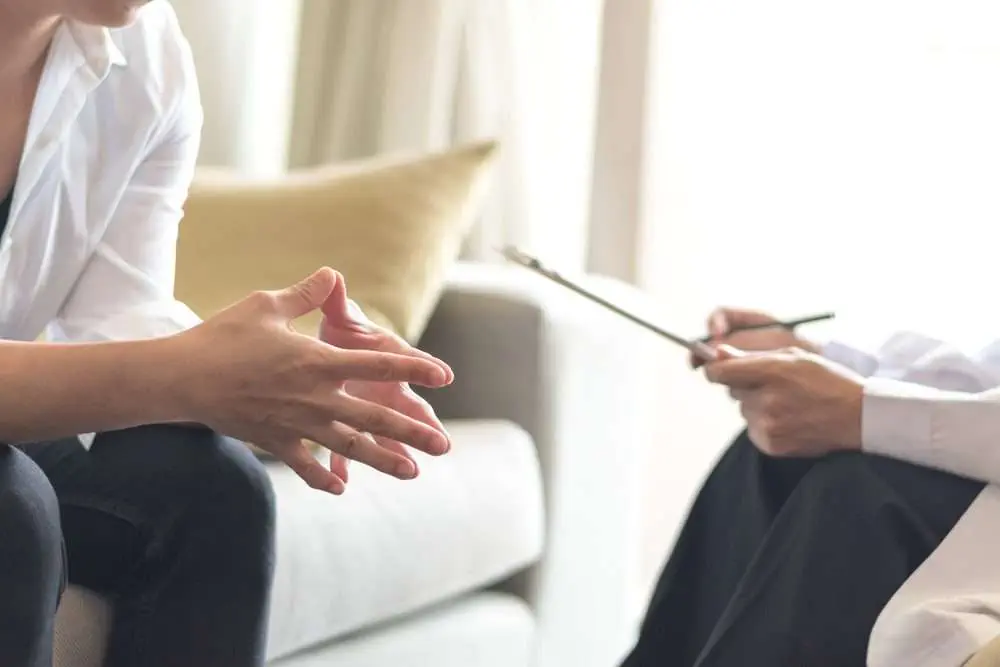 9. Wellness together
Wellness together is an online mental health services provider. It extends its counseling services to people of Canada and Canadians all over the World. 
They provide their services in crisis and solve problems through phone, text, or video chat. 
In any corner of the World, they might be asking the same question Is therapy free in Canada, and has this service reached their doorstep?
This e-therapy counseling service was started to help people deal with the stress of covid-19. They get their funding from the government of Canada and hence provide free services.
10. CFS Saskatoon
CFS Saskatoon is an organization that aims to bring out positivity in the families and community as a whole. 
Regardless of religious or financial restrictions, psychologists or therapists are ready to support the family's health. And provide all answers to Is therapy free in Canada?
You can visit CFS Saskatoon 200- 506 25 St. E, Saskatoon. Talk to a therapist here and take their medication and treatment to maintain good mental health. 
The organization provides services at a reduced rate, depending on their annual incomes. You will find the free walk-in treatment.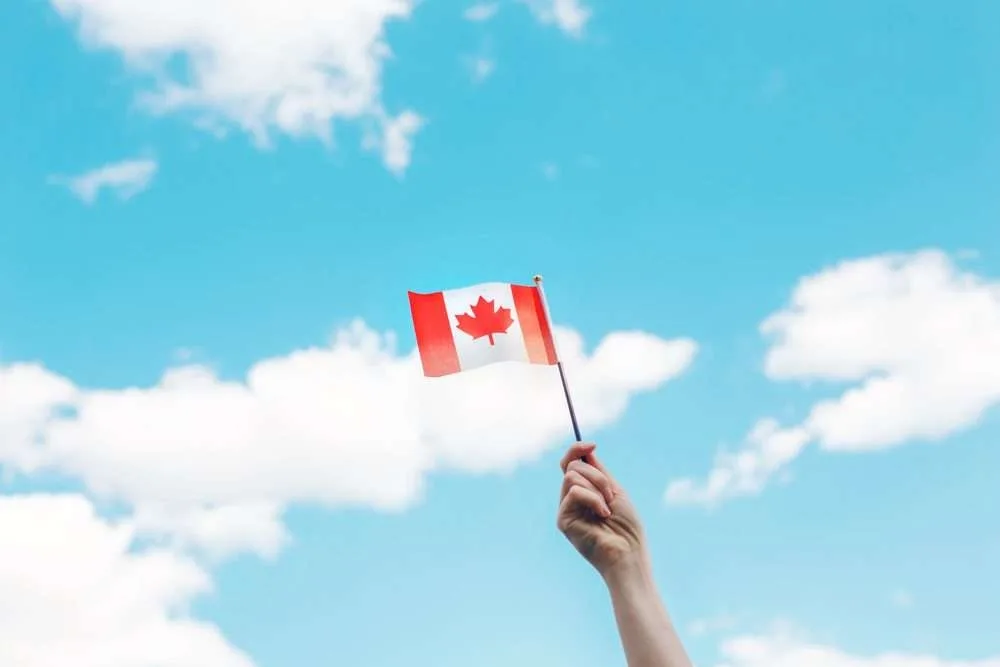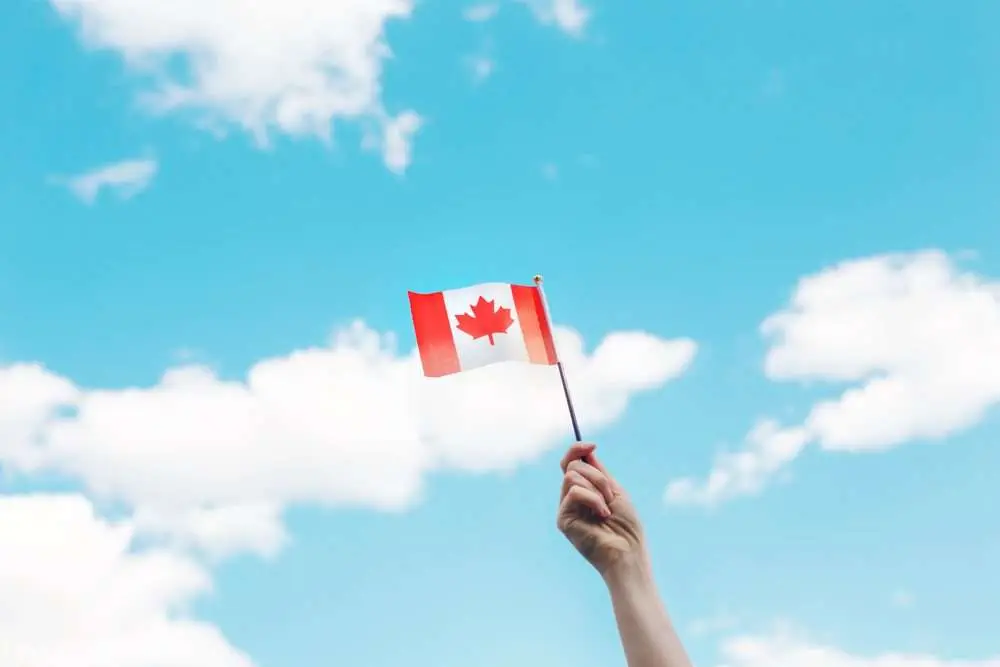 Closing Thoughts
Another primary concern while you talk with your therapist about mental health and substance, apart from asking if therapy is free in Canada, will be concerned about your confidentiality. The concern is not to be worried about. 
Your therapist knows and respects your health and what you talk to them about. The therapists or the hospital staff are not expected to identify their clients or talk about their medication or treatment outside the hospital.
With the rising competition in the World, it has been a formidable challenge to prove yourself in your field. 
Even if you excel on your professional front, your personal life will always be some trouble, which is as natural as anything else. Stop asking if therapy is free in Canada, and use this list.
If you are experiencing any mental health problems, don't be afraid. Identify your symptoms, and talk to someone close. 
Seek the help of mental health professionals or therapy without hesitation. If your financial condition restricts you, and if- Is therapy free in Canada is your question, Canada also offers services at a reduced rate and even free.
Do not think that you are alone and that only you are the one with mental health problems, that no one will understand you and your mental health, and that people will judge you. 
Overcome this fear of opening up, fear of judgment, and fear of mental health stigma in society. Try talking to someone or seek help from a mental health professional or health care provider.
Which Professionals to approach
Before sliding into the list of free therapy centers, let us understand the terms of the mental health service and its professionals through the terms given below:
Psychiatrists: Psychiatrists are medical doctors recommended by a family doctor. Their practice allows them to prescribe medications to treat their patients' problems. 
Psychiatrists also practice psychotherapy to treat their patients. The cost of their service is covered under provincial health insurance or OHIP as it is known in Canada.
Psychologists – Psychologists hold a degree in psychology. They cannot prescribe medication but are skilled in treating certain mental illnesses and learning disabilities. 
The counselling services fees are not covered under the Ontario health insurance plan or OHIP. Your workplace benefits cover these services or your health insurance.
Counselors – They are also called therapists or psychotherapists. These therapists are trained to help people suffering from mental health problems. 
Like psychologists, therapists also cannot prescribe medication for mental illness, only emotional support for a number of mental health issue. Their service is not covered under the provincial scheme, but your private health insurance, workplace benefit, or employee assistance program will help you.
All these medical health practitioners will be ready to clear your queries regarding free mental health therapy in Canada. Just ask away.
As an Amazon Associate, Icy Canada earns from qualifying purchases.
[amazon_auto_links id="81298"]
The Icy Canada team strives to create content that matters. It's why our content is written by travel writers, authority experts, well-known authors, and niche experts. Our content is also periodically reviewed by expert authors for accuracy and trustworthiness.
As an Amazon Associate, Icy Canada earns from qualifying purchases. [amazon_auto_links id="81298"]