What is Calgary known for? What are the best of Calgary events? Read this article to find it out.
A city with numerous skyscrapers, Calgary is the fifth largest city of Canada. It has a population of approximately 1.1 million and is also ranked as one of the cleanest cities of the world by Forbes.
Calgary also has more sunny days compared to any other Canadian city.
In the past decade, Calgary has evolved a lot from being a simple city of 700000 people to being a vibrant and modern city of 1.2 billion people.
Apart from the growth of Calgary as a city, its population has seen a population rise to a great extent in the past 20 years.
Other than that, Calgary has some fabulous annual community and cultural events to offer. The events celebrate culture of all continents across the globe and are a real treat for the visitors.
10 Best of Calgary Events
The Calgary events are a blend of music, dance, delicious cuisines, art displays and much more. Here are 10 exciting events to attend in Calgary.
1. Calgary Stampede
An internationally recognized event of heritage and western culture, Calgary Stampede is one of those Calgary events where tourists from all over the world come together at one place, that is the Stampede Park.
The Stampede Park has been home to Calgary Stampede for more than 100 years. This is one of those Calgary events where people celebrate community spirit.
The stampede grounds undoubtedly provide an experience to cherish lifetime. The event is full of amazing attractions, artists performing arts, entertaining shows and lively music.
The most popular shows of the Calgary Stampede include rodeo shows that feature some of the world's toughest competitors.
There are six main events that take place daily which include tie-down roping, bull riding, ladies barrel racing, saddle bronc, bareback and steer wrestling.
2. Global Fest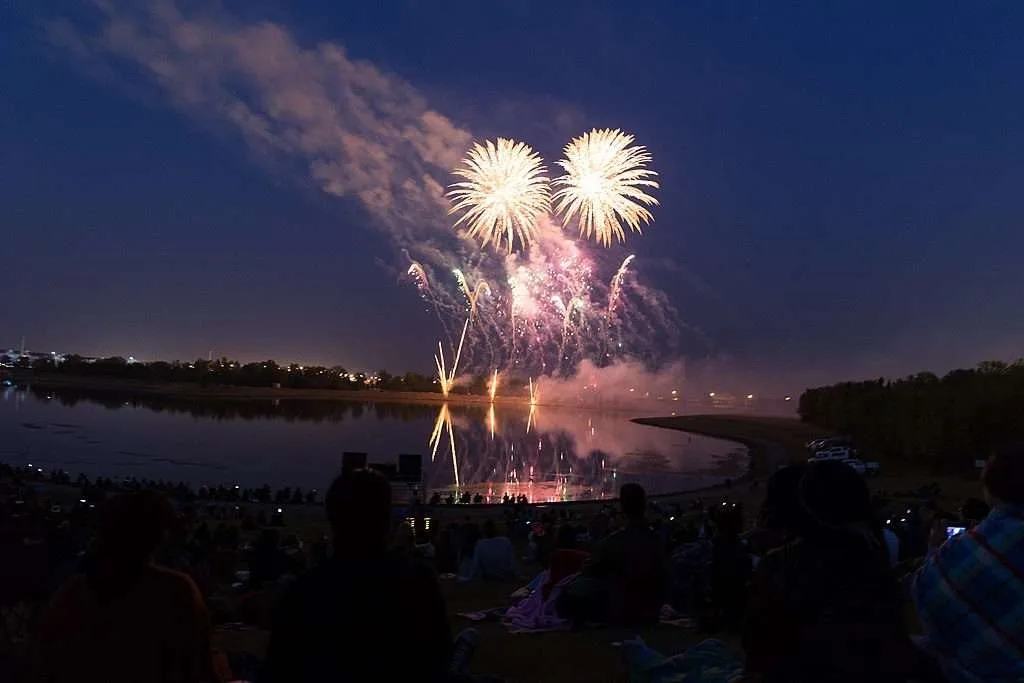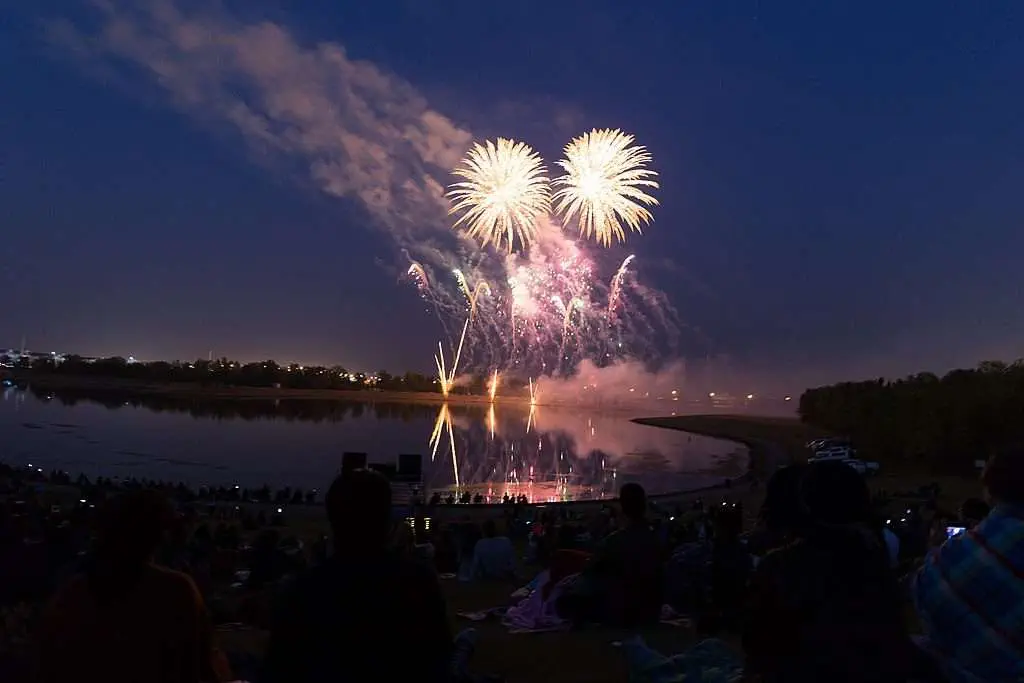 Global Fest is Calgary's annual fireworks competition. It is held in the month of August and attracts more than 100,000 visitors each year to gather for an amazing performance in Elliston Park.
The event displays the cultural diversity of Calgary along with its artistic talents, locally and also around the world. Philippines, Ukraine, China, USA, Canada, and Spain are some of the past featured countries.
The fireworks show comprises of multi-facet and world-famous arts and cultural festival that is one of the most explosive things to take part in Calgary and enhances the reputation of Alberta province as an international destination.
3. Calgary Folk Music Festival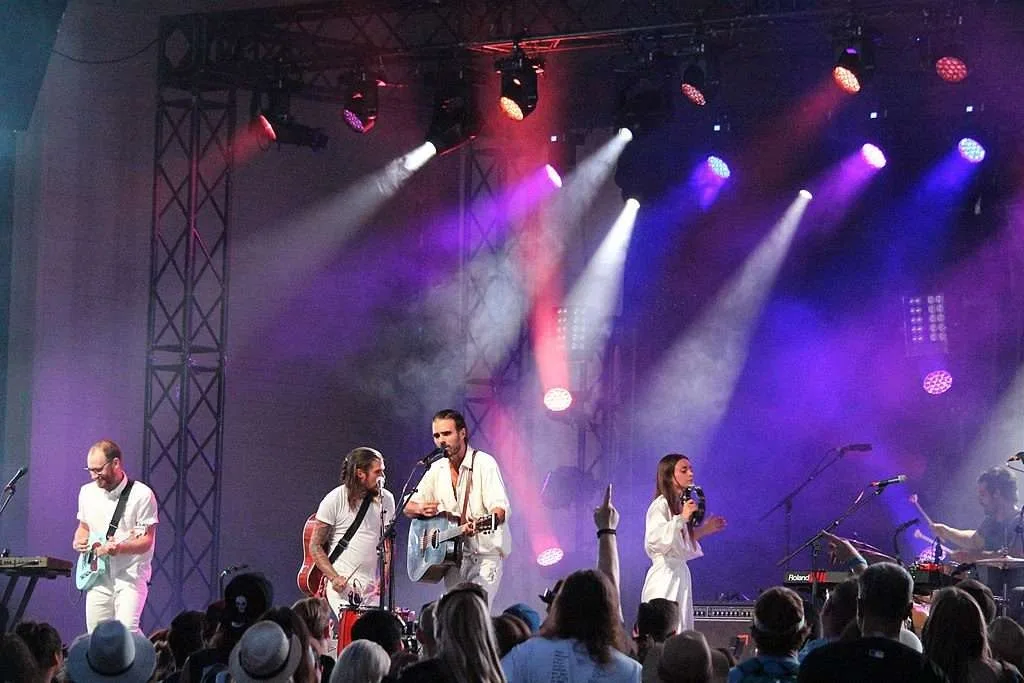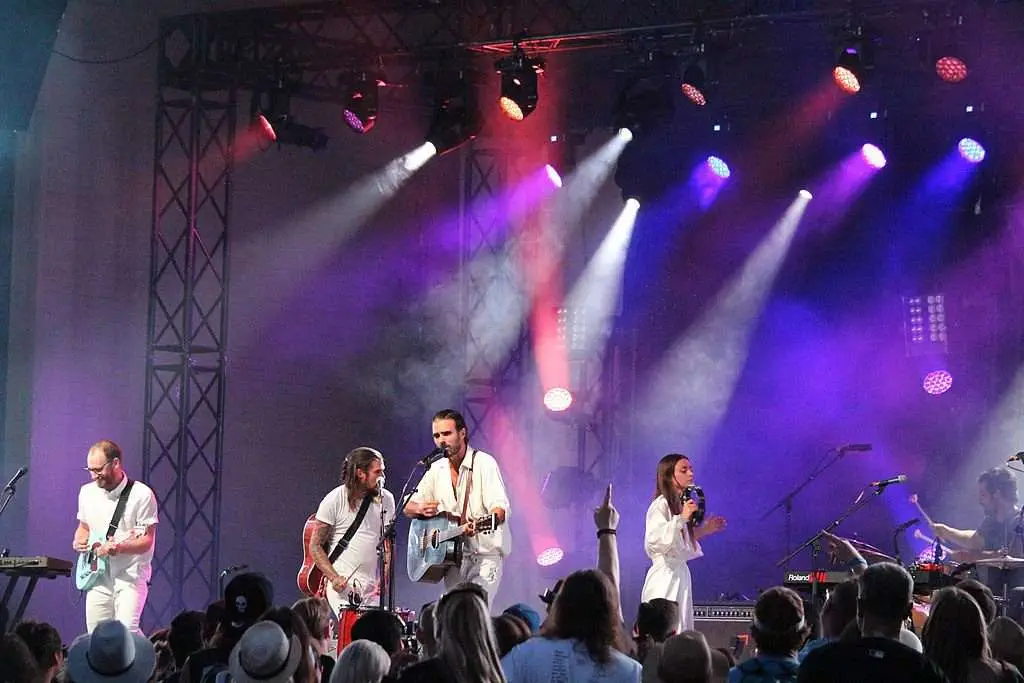 This festival is one of those Calgary events that features several artists from 17 different countries on multiple stages in 100+ distinct concerts taking place.
It also has a special on-the-fly collaboration at Prince Island's Park which is within the heart of downtown Calgary.
The event takes place for a four day long weekend in the month of July, with around 13000 people taking part in it each day.
People of all generations, from diverse backgrounds, groove to the tune of live music and enjoy the relaxed and cool atmosphere following social distancing.
This makes the Folk Fest one of the popular festivals to take part in each July in Calgary.
4. Calgary Dragon Boat Race and Festival
Organized by Calgary Dragon Boat Society, Calgary Dragon Boat Race and Festival is a premier water sports festival of Calgary and attracts hundreds of competitors to showcase their sport and culture.
This annual fest takes place at North Glenmore Park and is enjoyable for both, the competitors as well as the spectators. The teams display their endurance, teamwork, and strength, putting in their best.
5. Calgary International Film Festival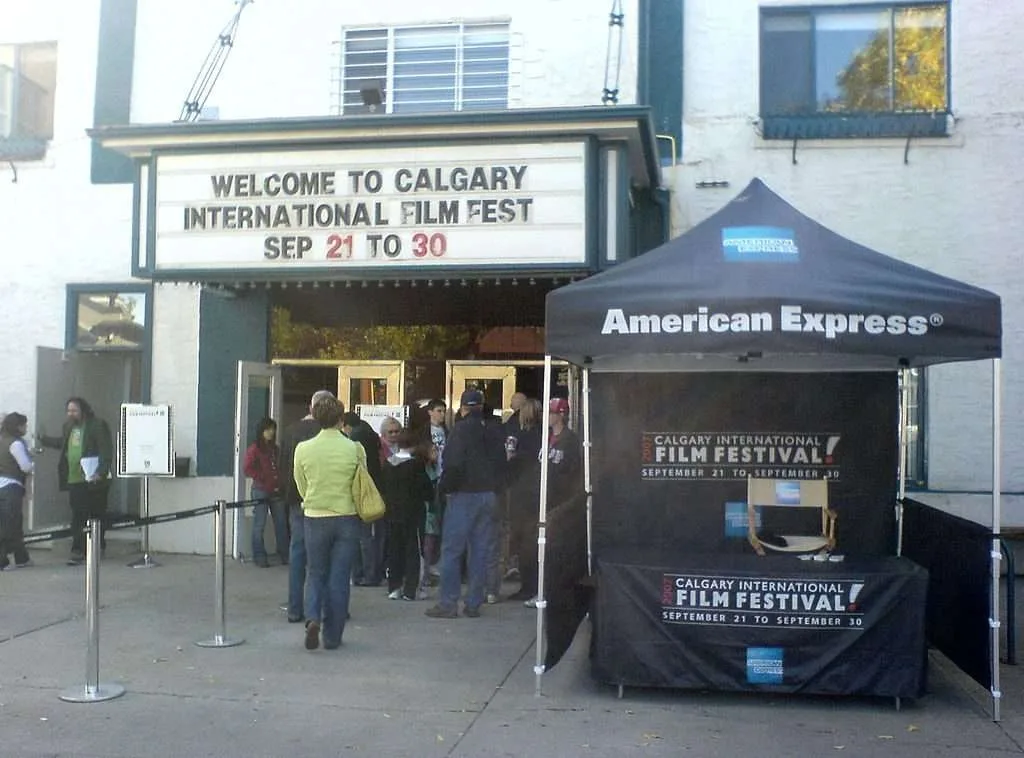 The sixth-largest film festival in Canada, Calgary International Film festival is held annually for a period of 12 days between late September and early October in Calgary.
The aim of the festival is to engage and entertain large audiences by sharing some really innovative and intriguing films. It creates a remarkable festival experience for its visitors.
There are several films screened from various categories and are films that are grouped according to the country of production or mostly their genre.
Some of the categories are Canadian Cinema, Headliners, Galas, New American Cinema, Late Shows, World Documentaries, Short Films, Music on Screen, and Alberta Scene.
The festival gives more importance to Albertan filmmakers and most of the content shared in the festival is from the province.
The films of Calgary International Film festival are mostly screened at venues located in downtown Calgary like Flames Central, Globe Cinema, Theatre Junction GRAND, Jack Singer Concert Hall, Eau Claire Market Cineplex and many more.
6. Afrikadey
The Afrikadey! is an Arts and Culture Society that was formed in 1990 by an art director Tunde Dawodu. This society shares the creative works of Africans with Canadians from all walks of life.
It is a non-profit organization registered under the Alberta Societies Act.
The organization's aim is to display the artistic creations of the professional artists from abroad as well as Canada, to fuse Canadian mosaic with African arts and promote cross-cultural exchange among Africans and non-Africans in the country.
Afrikadey! creates and organizes activities and events that make the artistic traditions joyous, vibrant and also bring them to life for visitors who would not otherwise be able to witness something like this.
Each summer in Calgary, this Music festival celebrates the vibrancy and richness of African culture.
7. Fourth Street Lilac Festival
A start to Calgary's amazing festival season, the Fourth Street Lilac Festival is a one-day event that motivates all citizens to come out of their winter blues and reintroduce themselves to the creative community of Calgary.
The festival offers a display of artistic creations by vendors, musical talent, lots of entertainment, block party and perfect people watching.
Every spring, thousands of visitors come to enjoy the popular and pedestrian-friendly fourth street avenue, offering activities for all age groups.
It could be discovering a new band, searching for something trendy and fashionable for the youth, simply enjoying the art for adults or a jump in the bouncer for kids. There is no shortage of happening things at the festival.
The society organizing the Fourth Street Lilac Festival works with total dedication to providing an environment where new and growing local musicians get a platform to showcase their talent.
There are a total of six stages where more than 30 performances take place throughout the day. In general, the fourth street is a host to several vendors varying from imported wares to artisan crafts and community organizations.
8. Sun and Salsa Festival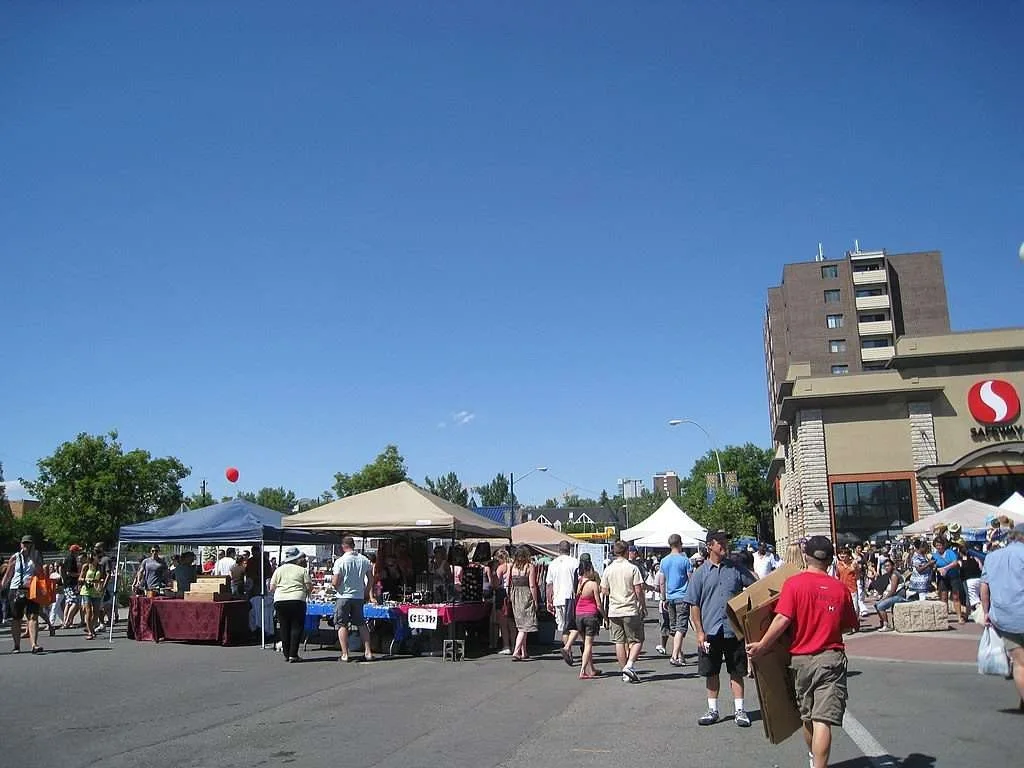 The Sun and Salsa Festival is hosted annually in Calgary, Alberta. The festival is basically a competition featuring the best Salsa and also the most creative Salsa. It offers a variety of merchandise and food booths.
It also includes fashion shows to showcase the creations of the fashion retailers of the area. There is entertainment which includes dances and musical acts on many stages.
Out of all Calgary events, this festival is special as it also serves as a fundraiser for various charities like Brown Bagging for Calgary's Kids and Brenda Strafford Centre.
From the year 2005 to 2011, there is Selection of 'Sun Princess', 'Miss Sun and Salsa', and 'Salsa Princess' as a part of the promotion of the festival and the Kensington community. These pageants were featured every year.
The festival usually takes place along Kensington road and tenth street. In the past years, the number of visitors had grown to more than 100,000.
In 2015, the festival was canceled due to construction work in the community and since then, the festival has been put to an indefinite halt.
9. Carifest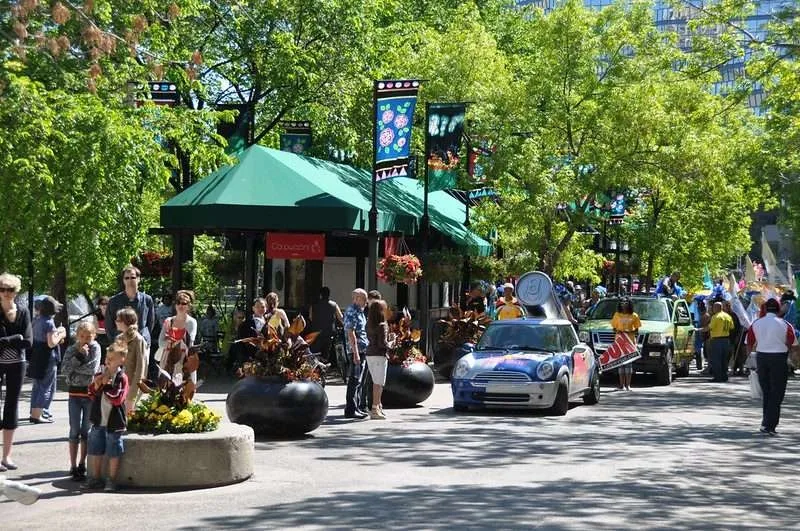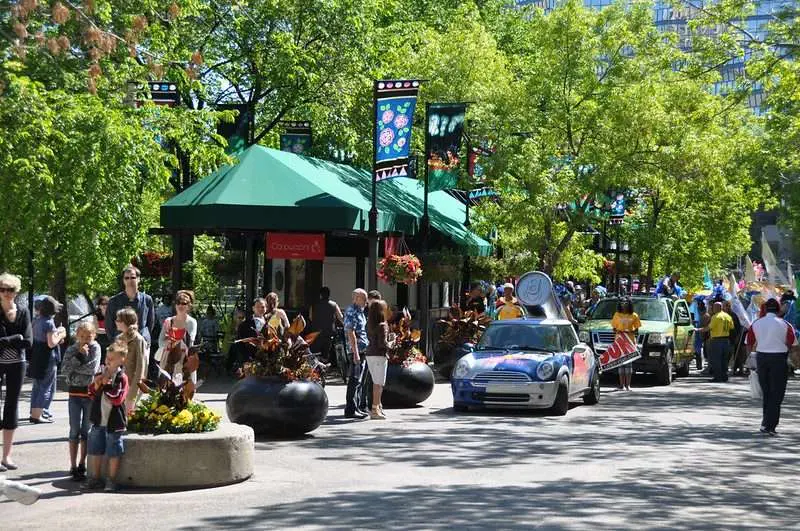 This annual festival is organized every August, featuring Caribbean culture and arts. The visitors enjoy international, local, and Caribbean entertainment, food, Concerts, art, and much more.
The bands come from all over Canada to enchant the visitors with the sound of the guitar, maracas, steel drums, and other powerful instruments.
The festival also includes parades with hundreds of masquerades grooving to the tunes of Caribbean music down Stephen Avenue.
10. Taste of Calgary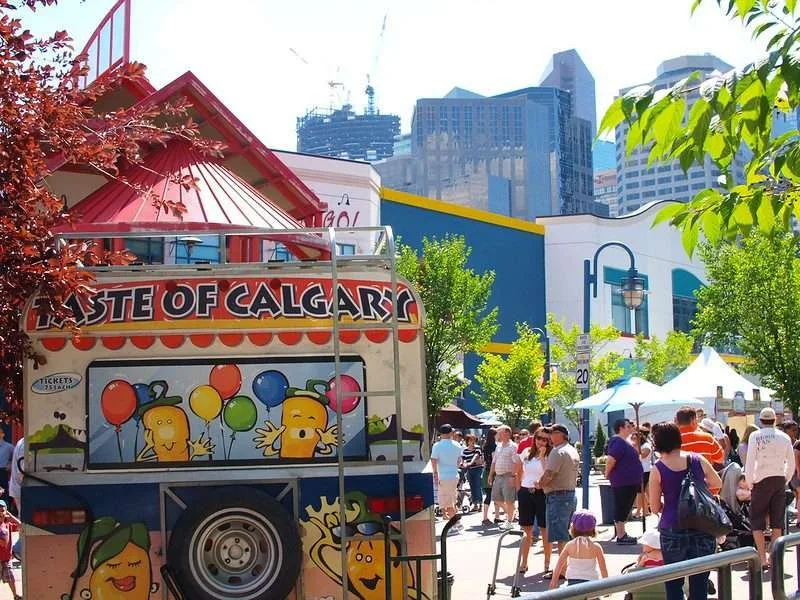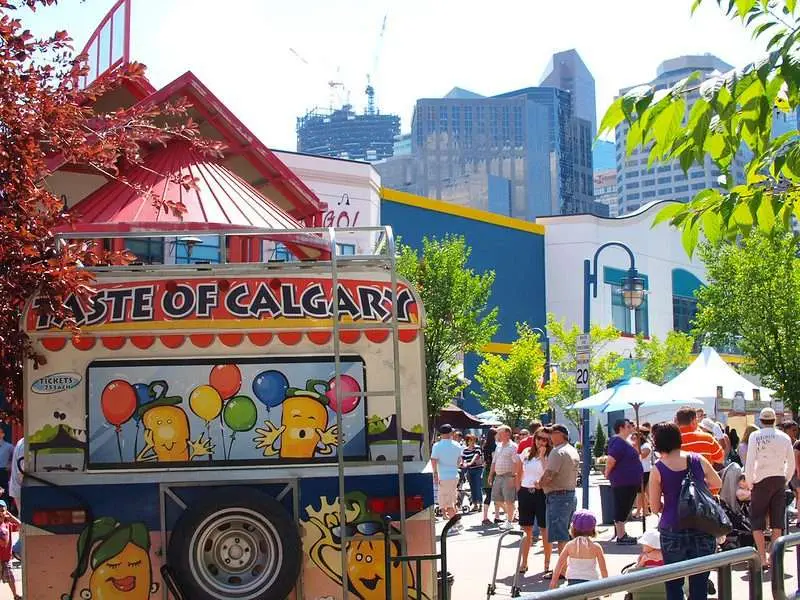 Calgary's most appetizing festival, Taste of Calgary gives the visitors an awesome chance to taste the city's food, beverages and enjoy the music and other things.
This is one of the Calgary events that gives the perfect opportunity to discover global cuisines from different restaurants and beverage manufacturing companies.
One can also get a taste of great musicians of Calgary and shop at some of the most popular marketplace vendors in Calgary. Taste of Calgary takes place at Eau Claire Market Plaza in Downtown Calgary. It is open daily in the second week of August from Thursday to Sunday.
The sample tickets are available for 1 dollar each which you can use for sampling any of the food or beverage items given on the menu. Other than that, the variety of artisans, vendors, and entrepreneurs add more fun and beauty to the festival.
Conclusion
These were some of the best Calgary events. Which event interests you the most and excited to attend sometime soon? Share your answers in the comment section below!
As an Amazon Associate, Icy Canada earns from qualifying purchases.
[amazon_auto_links id="81298"]
The Icy Canada team strives to create content that matters. It's why our content is written by travel writers, authority experts, well-known authors, and niche experts. Our content is also periodically reviewed by expert authors for accuracy and trustworthiness.
As an Amazon Associate, Icy Canada earns from qualifying purchases. [amazon_auto_links id="81298"]