Do you struggle to make decisions about the types of whiskey to purchase? Relax; we are here to assist you. 
Although there are numerous types, the 10 types mentioned below are well-known mainstays for many and are regarded as the most well-liked globally.
Whether you're a beginner or a seasoned pro, we are sure you will find something that you and your loved ones will treasure.
Sounds Good? Let's Begin.
Types of Whiskey – 10 Best Options!
Are you a whiskey lover? If yes, then you and this article are made for each other. Check these types of whiskies and have a drink while you do so!
1. The Scottish Whiskey (Scotch)
Scotland was once known as the whiskey capital of the world. It had more than 30 whiskey distilleries and was a large producer of different types, notably Scotch whiskey.
Scotch whiskey is one of Scotland's main types, precisely made and matured. Scotch whiskey can be a mixture of malt whiskey and grain whiskey, or either of the two. 
There are three types of Scotch whiskey: blended, malt, and grain. The whiskey is rich and may taste like some fruits, such as berries or raisins. Age barrels are frequently used to mature them.
Statista data shows that Scotland produced more than 100 million liters of whiskey yearly between 2000 and 2015 in its 135 whiskey distilleries. Campbell Town, one of Scotland's smallest regions, continues to be the country's top whiskey producer.
Northern Ireland was where whiskey production first began many years ago. Like any product, word of its quality spread wherever people went. 
The Scots developed a need for it across the Irish Sea and started producing their version. The Scottish liked this whiskey since it was almost identical to the Irish product but was often only distilled twice instead thrice.
Despite a significant decline in production during the Second World War, the sector recovered. However, regionality emerged as the industry's most rebellious trait after the war.
Islay became known as the de facto birthplace of smokey whiskies, the lowlands gained notoriety for their light, grassy, and citrusy style, and Speyside continued to press ahead with the production of whiskey that proudly displayed its fruity, sherried nature. 
Ready to start with scotch? Here are some of the finest brands we recommend: Macallan, Glenlivet, and Ballentine.
2. The Japanese Whiskey
Japanese whiskey is one of the whiskeys that came into production in the 1870s and was developed in the Yamazaki distillery. The types they produce today are generally grain, blended, or malt. 
Regarding production techniques, Scotch whiskey and Japanese whiskey are most comparable. The two significant types produced are single malts and blends, matured in various barrel types, such as former bourbon barrels, sherry casks, and Japanese Mizunara wood. 
In Japanese whiskey, blending is crucial because many distilleries produce different whiskeys that the master blender combines before bottling.
The consequence of this combination of qualities is fruity, spicy, and best enjoyed on its own. You won't be disappointed if you can get your hands on a bottle.
Ready to start with Japanese whiskey? Here are some of the finest brands we recommend:- Yamazaki, Hibiki, and Nikka.
3. The Bourbon Whiskey
One of the whiskey varieties made in America. Most people think that Kentucky, in America, is where it is produced. 
Contrary to common belief, bourbon does not always have to be produced in Kentucky. It may be created in any U.S. state, but Kentucky's limestone water<span data-preserver-spaces="true"> makes it the best place to do so because it filters out pollutants like iron.
The majority of bourbon is initially distilled in a column, then goes through a second distillation in a modified copper pot.
With the help of caramelized sugar, the whiskey's color is created. Additionally, because of that sugar, the whiskey's color changes more the longer it is aged.
This type of whiskey is made in charred oak wood containers. The flavor that comes out is sweet with a hint of smoke because of the charred wood. 
Ready to start with Bourbon Whiskey? Here are some of the finest brands we recommend:- Hudson Bright, Woodford Reserve, and Baker's.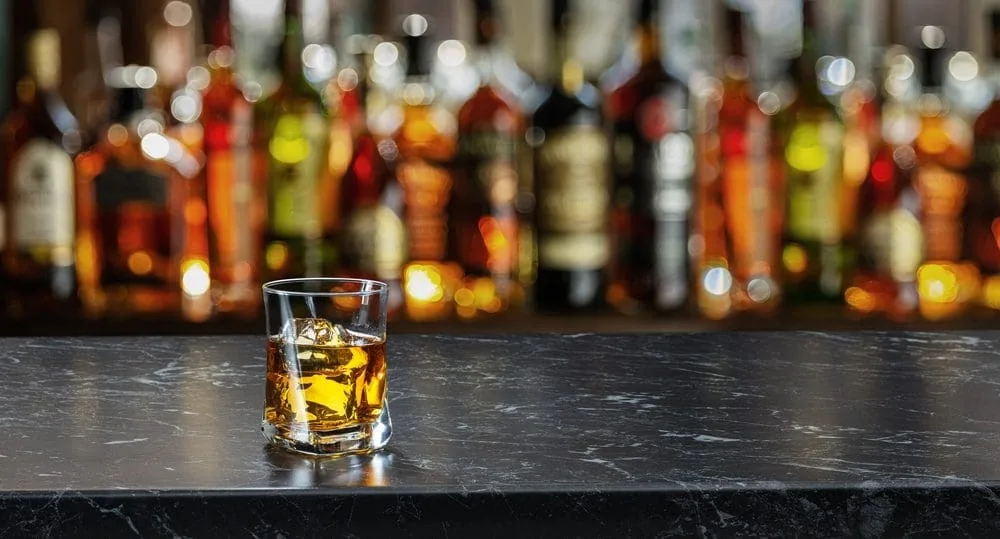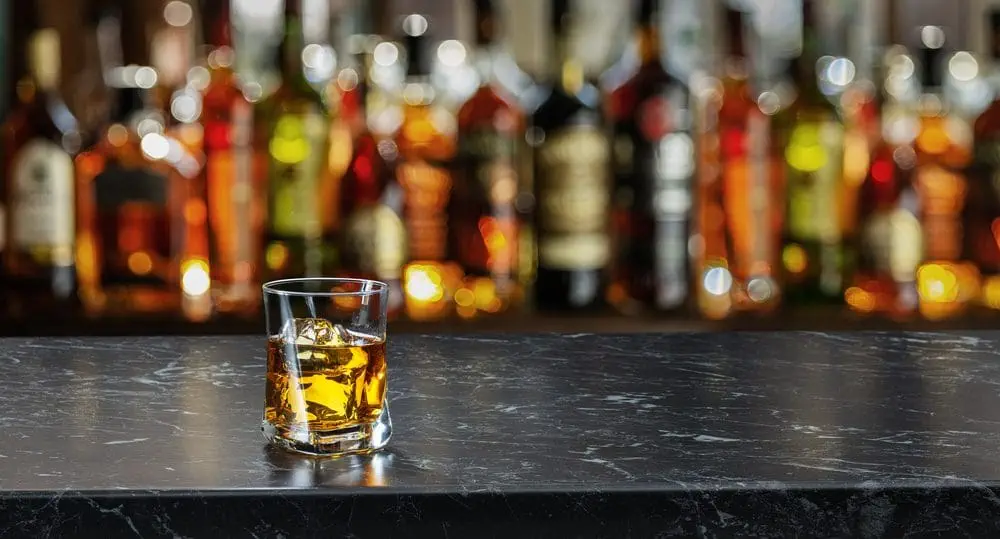 4. The American and Canadian Rye Whiskey
The definition of rye whiskey is sometimes confusing, Due to the availability of two distinct but similar varieties of rye whiskey: Canadian and American rye whiskey. 
American whiskey distilled from a fermented mash containing at least 51% rye is known as American rye whiskey. The mash also typically contains corn, malted barley, and malted rye.
Canadian whiskey is also frequently referred to as "rye whiskey." However, most Canadian whiskeys marketed as "rye whiskey" are made from fermented mashes that don't contain any rye.
Rye whiskey is matured in charred new oak barrels. There are several steps to making rye whiskey; one is mashing, which means mixing one, two, or more grains. 
Additional ingredients include barley, wheat, corn, and occasionally oats. Some rye whiskeys contain only rye. 
Ready to start with American Rye Whiskey? Here are some of the finest brands that we recommend: -WhistlePig, Sazerac, and Copper Fox
5. The Irish Whiskey
One of the most popular whiskey varieties is blended Irish whiskey. The single grain, single malt, and single pot still categories of Irish whiskey are all combined in this drink. 
Once upon a time, Irish whiskey was the most famous in the world. It is produced in Northern Ireland. Whiskey becomes lighter and more approachable when malted and unmalted grains are combined.
 It comes in four varieties: malt, grain, blended, and pot still. Irish distillers in Dublin initially utilized this formulation to create blended whiskey in 1878. 
The whiskey is given its distinctive flavor by spending at least three years maturing in oak barrels. Triple distillation creates a spirit with a more significant percentage, a moderate aroma, and a sweet flavor. 
The final whiskey has a complex aroma with a smooth, mellow, and rich flavor that spans from fruity and honey to flowery and woody.
Ready to start with Irish whiskey? Here are some of the finest brands we recommend: -Teeling and Tullamore Dew.
6. Irish Single Malt Whiskey
Irish whiskey distilleries frequently offer Irish Single Malt Whiskey, which is thought to be more sophisticated than Ireland's more popular blended whiskeys.
Like other whiskeys, single malt whiskey is manufactured by fermenting grains with yeast to turn the sugars into alcohol. The resulting liquid is then distilled to create a concentrated alcoholic drink, aged in barrels, blended, and bottled. 
However, distillers producing single malt whiskey employ a few unique procedures along the process, which are frequently comparable to those used in scotch production.
Whiskey often has an oaky, woody, roasted grain alcohol flavor with occasional overtones of caramel, vanilla, fruit, or nuts. 
There is also a peaty, smokey undertone in scotch. Single malts amplified these flavor traits and mellowed them concurrently, making the beverage exceptionally smooth.
Since single malt whiskey enjoys a distinguished reputation, the typical liquor store must stock at least a few varieties. For the best options, look for a store specializing in whiskey or a more extensive selection of premium spirits.
Ready to start with Irish Single Malt Whiskey? Here are some of the finest brands we recommend:- Highland Park Scotch Whiskey, The Glenlivet Scotch Whiskey, and The Irishman Irish Whiskey.

7. The Blended Whiskey
Let's first dispel a common misconception: Aren't single malts superior to blends? The answer is no—they're different. 
Although many blended whiskies are more economical than single malts, providing a more accessible way into Scotch whiskey does not always imply that single malts are superior beverages.
Blended whiskey offers a wide variety of flavors and may compete with single malts in terms of complexity, flavor, and texture.
Now that we established that whiskeys could be blended to create a new whiskey that is not inferior by any means, we can begin.
It entails mixing specific flavors as well as neutral grains. When combined with other alcoholic beverages, whiskey blends cost less than single-malt whiskeys.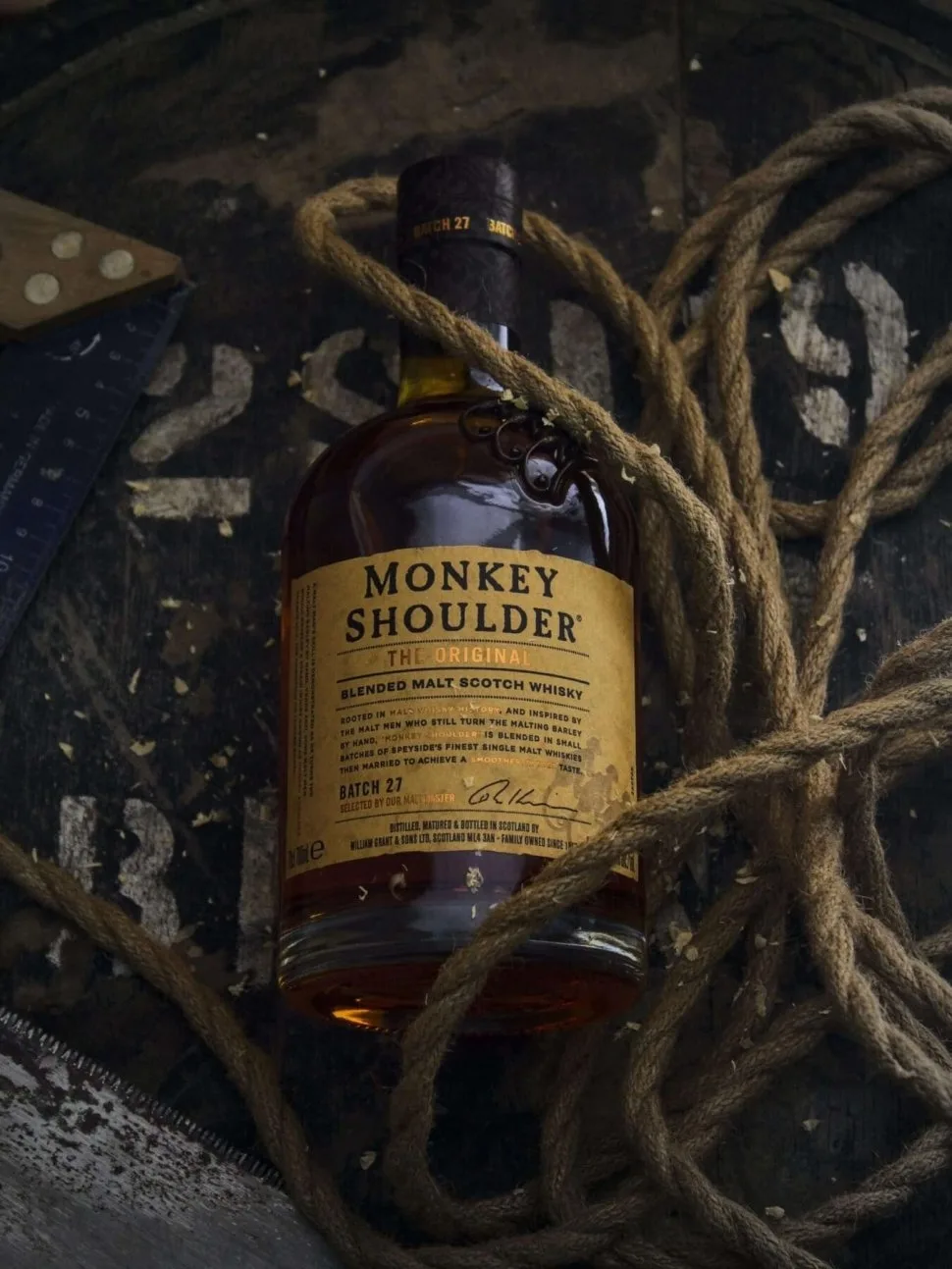 A beverage like a cocktail with a certain amount of whiskey or blended whiskey would be a great illustration of this.
 Since these blended whiskeys are a mixture of other whiskeys and spirits, there is no law for them to have an age guarantee.  The flavor of this type of whiskey differs because various whiskeys are blended. 
Ready to start with blended whiskey? Here are some of the finest brands we recommend: Kessler whiskey, Canadian Mist, and Monkey Shoulder.
8. The Wheat Whiskey
Now, where do we begin? There isn't one region of the country that has a monopoly on producing wheat whiskey. 
They are made by independent distillers in numerous locations, ranging from Washington state to New York state. 
However, Brand Bernheim is an excellent place to start if you've never had wheat whiskey before. It was the first widely accessible wheat whiskey to be made available to the public, debuting in 2005.
 Wheat whiskey typically displays subtle sweetness and toasted aromas, making it very approachable to whiskey beginners.
Like rye, wheat is also a grain, meaning wheat whiskey should also comprise 51% of wheat and some other grains.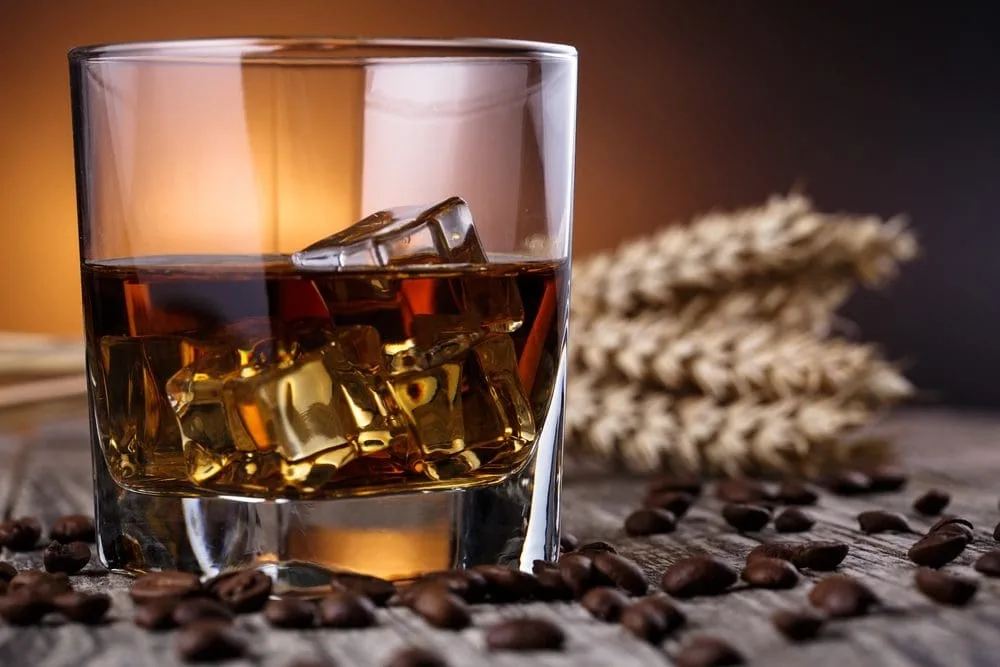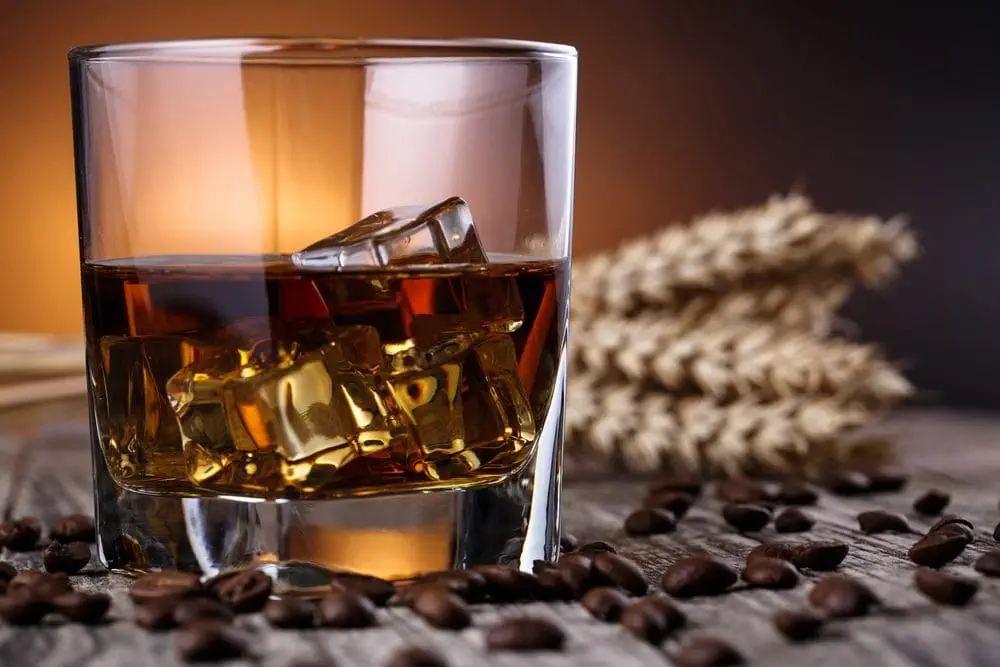 Ready to start with Wheat Whiskey? Here are some of the finest brands we recommend: -Bernheim Original, Cedar Ridge Wheat Whiskey, and Dry Fly Wheat Whiskey. 
9. The Good-old Canadian Whiskey
Let's define the Standard Canadian whiskey, as there is no precise definition. 
Canadian whiskey, which tends to be corn-heavy, must spend at least three years in barrels no larger than 700 liters. The actual mashing and distilling, as well as the maturing, must all occur in Canada. 
Artificial flavoring and coloring are also permitted in Canada, but only if the end beverage has minimum alcohol by volume (ABV) of 40%.
However, even though some single malts are also offered, the critical distinction is the blend-oriented style of the drink. 
The whiskey is typically aged in reclaimed barrels, frequently ex-bourbon barrels, although it can also be aged in fresh oak or any other kind of barrel.
The process of making whiskey in Canada is that all the grains used to create a particular type of whiskey should be fermented separately, matured separately, and combined. 
Black Velvet is one such type of Canadian whiskey. Other examples include Forty Creek and Canadian Mist.
In recent years, Canada has also started producing whiskey made of rye apart from corn since it has become a crowd favorite. Take a look at these fantastic breweries in Toronto, Canada. 
Ready to start with Canadian whiskey? Here are some of the finest brands we recommend: -J.P. Wiser's 15-Year-Old, Pendleton Whiskey, and Pike Creek 10-Year-Old.
10. The Classic Tennessee Whiskey
What makes Tennessee whiskey unique is its filtration process. 
"Filtering" suggests flavor is being added rather than taken away; the opposite is true. This filtration process is a part of something called the Lincoln County process.
Several aspects of the Lincoln County Process are different, such as using 13 feet of charcoal at the distillery. The spirit is steeped in charcoal instead of filtered by gravity. It is additionally refrigerated to a 40-degree temperature at first.
Let's go over some of the examples…
a) Nelson's Green Brier
The procedure at Nelson's Green Brier is more in line with what you anticipate from a craft distillery. It is made from a whiskey barrel and has dimensions of about 3 feet tall by 2 feet wide at the belly. 
Instead of a head, it has an 8-to 12-inch stainless mesh screen covered by a piece of wool fabric from the bottom up. Then, it is filled to just below the brim with rather sizable pieces of sugar maple charcoal, some of which are the size of softballs.
The barrel is set on top of a stainless steel tank after a distillation run, and the fresh distillate is pumped into the shower head, where it evenly falls through the roughly 2 feet of charcoal and into the collection tank below.
 One distillation run will go through our mellowing process in about 20 to 25 minutes. The distillate is currently being prepared for the barrel.
b) Jack Daniels
Jack Daniels distillery uses its unaged distillate to burn sugar maple staves. It grinds the charred wood into bits before using gravity to filter the resulting new product via a 10-foot bed. 
So, to summarize, the procedure, which involves filtering every newly made distillate through (or steeping it in) charcoal chips before it is aged in casks, is named for Lincoln County, Tennessee. 
Following this, it must mature for a minimum of four years in oak wood barrels. The typical age is four years, but depending on the producers, it may be grown for longer.
Due to its similarity to bourbon whiskey, Tennessee whiskey is frequently referred to as such. A very famous brand of this whiskey is Jack Daniels.
Ready to start with wild-west Tennessee Whiskey? Here are some of the finest brands we recommend:- Jack Daniel's (no-brainer there), Benjamin Prichards, and Chattanooga whiskey.
11. The American Corn Whiskey
Corn whiskey is yet another type of whiskey produced in America. 
Corn whiskey is one of the oldest kinds of whiskey, and unlike other whiskeys, it needs a minimum of 80% corn mashed and mixed in, making this type. 
The surprising fact about corn whiskey is that it cannot be matured in new barrels; it can only be aged in previously used or oak barrels. 
Corn whiskey has a subtle taste and is not very overpowering. It has a certain richness, like butter, and has a honey-like flavor. Besides the corn, many other citrus and sour ingredients make corn whiskey. 
It has matured for more than 12 years to be called perfect because the more the whiskey ages, the more enhanced the taste gets. 
Ready to start with corn whiskey? Here are some of the finest brands we recommend:- The Best Corn Whiskey, Georgia Moon Peach Whiskey, and Hudson New York Corn Whiskey.
Parting Thoughts
All the whiskey we chose in this list is time-tested and worthwhile and has made many amazing nights for many individuals. Also, these types of whiskey could be perfect if you want a premium gift.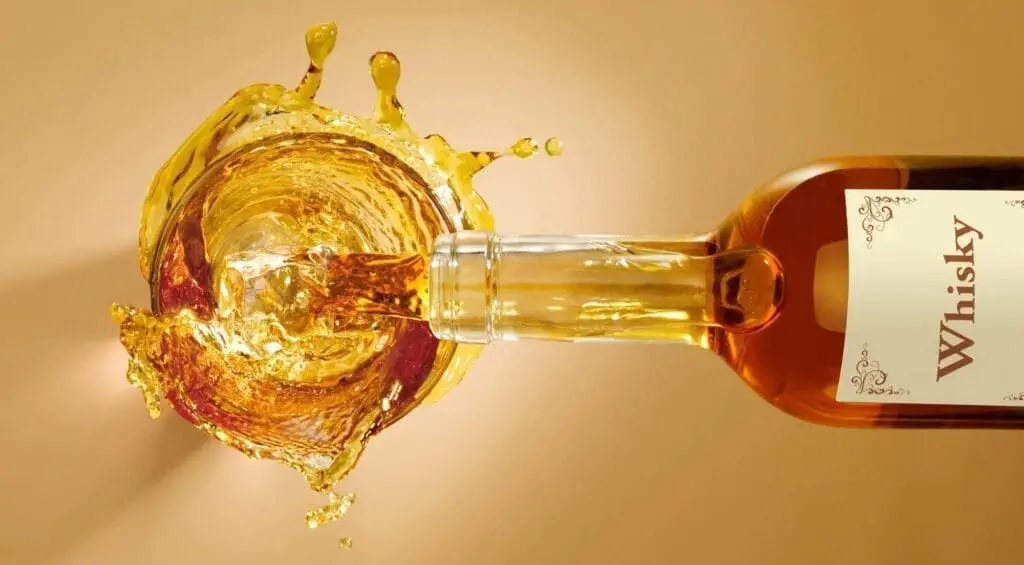 Armed with the knowledge above, we hope you will choose a great whiskey to make your celebration memorable.
As an Amazon Associate, Icy Canada earns from qualifying purchases.
[amazon_auto_links id="81298"]
The Icy Canada team strives to create content that matters. It's why our content is written by travel writers, authority experts, well-known authors, and niche experts. Our content is also periodically reviewed by expert authors for accuracy and trustworthiness.
As an Amazon Associate, Icy Canada earns from qualifying purchases. [amazon_auto_links id="81298"]