Are you looking for the best Toronto breweries? Then you have landed at the right place because the beer lovers in Toronto shouldn't miss the opportunity of tasting some finer beers the city has to offer.
Some of the best Toronto breweries can be spotted in Toronto because the city is full of people from different ethnicities. Lots of working professionals can be found here. With a city full of stressed-out people, a brewery can be such a relaxing place for everyone.
And after a day of hard work, you need to treat yourself to the best Toronto breweries and taste their handcrafted beers and other drinks. There are over 30 breweries present in Toronto, but we have listed the 15 best Toronto breweries for your convenience. Let's sip some heavenly beers!
12 Best Toronto Breweries!
1. Bellwoods Brewery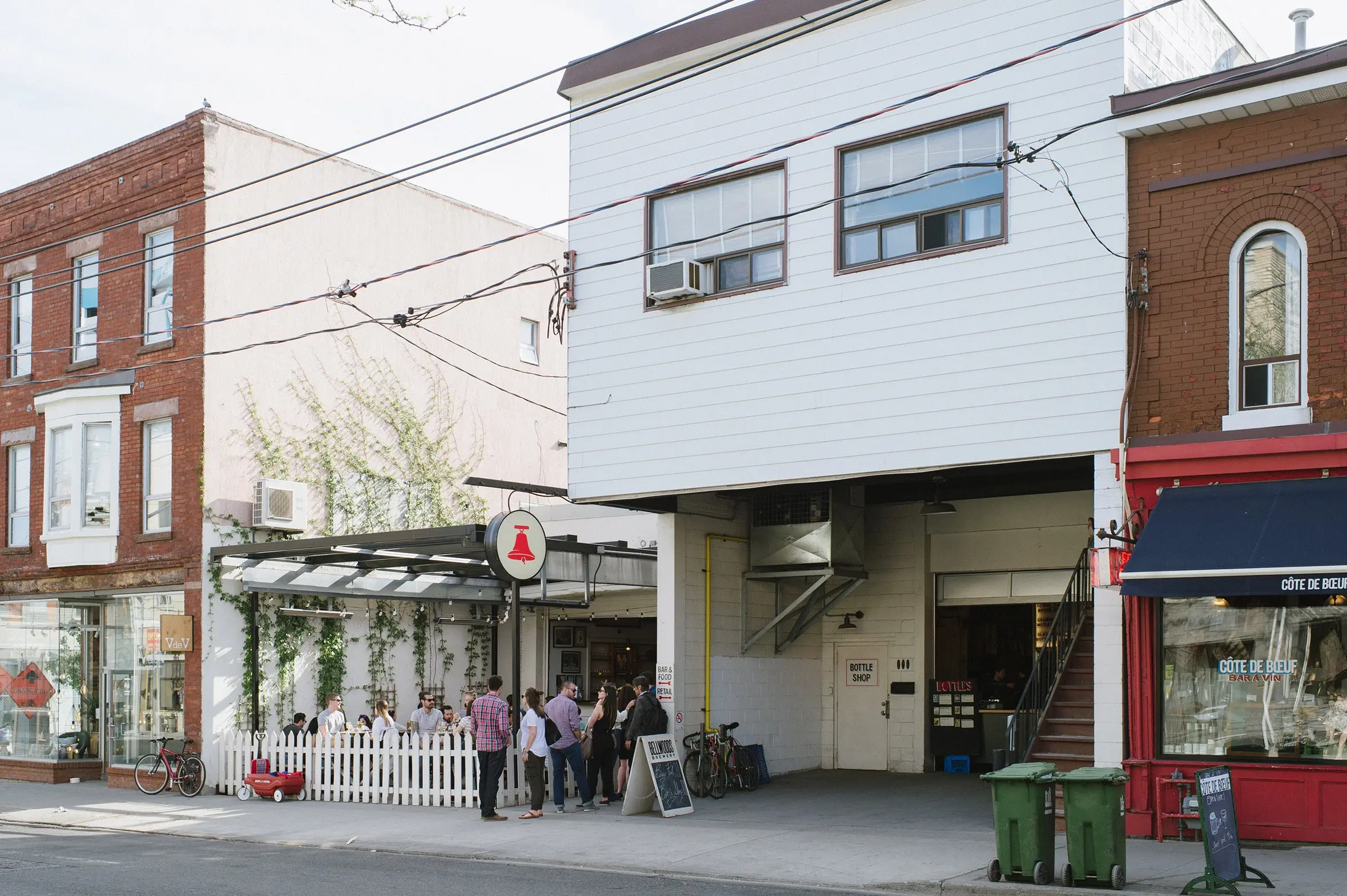 One of the most popular and best Toronto breweries is the Bellwoods Brewery, founded in 2012. The owners of this fantastic brewery have traveled worldwide to collaborate and learn about the brewing process.
They use Brettanomyces and house bacteria blends, which are used to make beer like a pale ale, and they have put a lot of effort into the barrel aging process, which is a risky task. So, next time you think about visiting this place, remember that you are visiting one of the most awarded breweries of Toronto.
2. Blood Brothers Brewing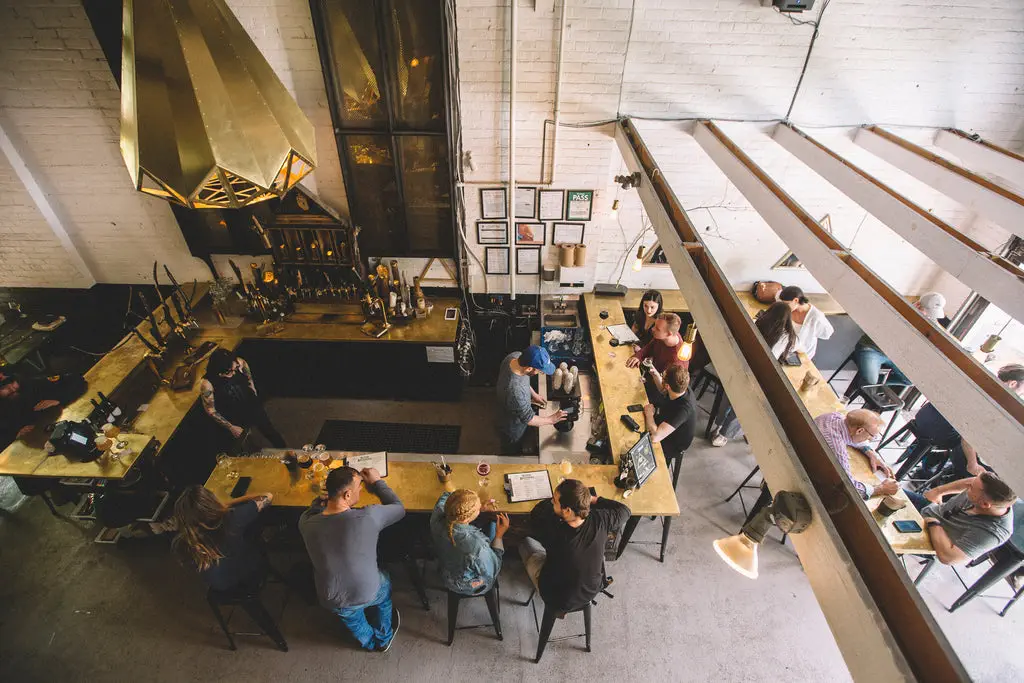 Blood Brothers Brewing is another popular place in Toronto. They have an extensive menu that offers stouts, pale ale, IPA, sour and funky flavored beers, wine, cider, and seltzer, a few non-alcoholic drinks, some delicious sandwiches, burgers, and fries.
Run by two crazy brothers is the reason behind the name of the brewery. Their hit drinks are white lies and the paradise lost, so don't forget to have a fantastic day with your beer buddies at this lovely brewery in Toronto.
3. Black Lab Brewing
The black lab brewing got its name from the owner's dog. Yes, that's right! The owner aims to provide high-quality beers to their customers; the idea was to create a comfortable space for people to enjoy their loved ones and four-legged companions.
You can get all kinds of sour and pale ale and IPAs along with delicious food. You can also spot snoopy, the owner's dog here, and it sounds like a paradise to us! The space is quite ample, making this place friendly for dogs, pets, and their owners.
4. Godspeed Brewery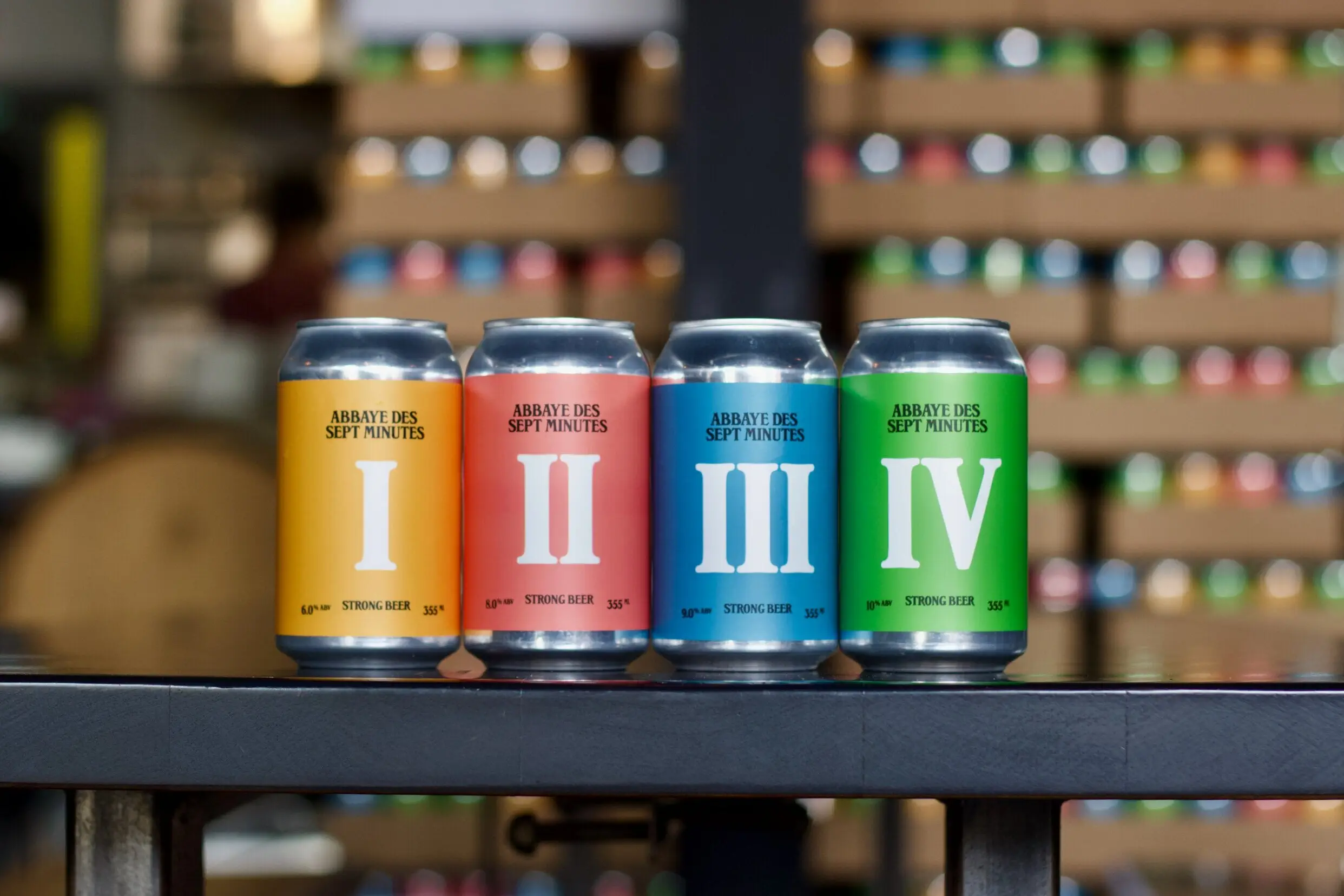 If you want to experience some Japanese vibes, then Godspeed Brewery is the place for you. This up-scale restaurant-looking brewery has a long list of comfort Japanese food. The place has a classy interior where you want to go out with your date.
This brewery is run by one and only Luc Lafontaine, the head brewer of the Montreal powerhouse Dieu du Ciel. He has experience of 20 years in crafting beers, and his specialty drink is named 'Otsukaresama Dortmunder,' which has a delicious spicy and tangy flavor.
5. Junction Craft Brewing
Founded in 2011 by two beer lovers to make the best and high-quality handcrafted beer, the Junction Craft Brewing is the place for you to visit in Toronto.  The brewery has changed its location to a place that had been in the use of art décor incinerator, later used for rave parties, and now it has been restored into a beautiful, lively place.
You can even get fresh beer delivery within a day, and you can choose from their lengthy menu of creative beers and food. This brewery is doing a great job and can produce small batches every year.
6. Left Field Brewery
It was founded in 2013 and is one of the best Toronto Breweries.  The fact that it is a baseball-themed brewery makes them unique in itself. This fantastic brewery is run by a team of a couple who were equally interested in baseball and handcrafted beers.
This is an excellent place for those who like visiting themed places or hardcore baseball fans. The aura of this place is fun and relaxing. You can enjoy your easy drinking here under the protection of the four-legged head of security, which is a dog! What else do you need at this fantastic place?
7. Bandit Brewery
The Bandit Brewery is one place that derives its inspiration from the German Beer Gardens because the owners have lived in Germany. This place in Toronto is not like an enclosed building. The brewery is present in an open garden-like area.
This one of the best Toronto breweries is run by two working professionals with over ten years of experience and made beers in their backyards. They finally quit their job and allowed the people of Canada to have a taste of their best IPAs, dry-hopped sours, and farmhouse ale.
They release fresh and small batches every month, so don't miss the opportunity of witnessing this delicious beer scene. Bring your friends along and celebrate your weekend here.
8. Henderson Brewery
Henderson Brewery tastes rooms and bottle shops are always open for you. You can shop online, visit the brewery or take away some cans or beer bottles, whatever suits your need. This brewery has many beer varieties to offer to its customers, and you can find some funny and unique names here on their menu.,
The brewery doesn't offer food items on their menu but is most welcome to grab a bite from the food trucks parked outside. While visiting around Railpath or the Museum of Contemporary art, this is the right place for you to stop and relax.
9. Muddy York Brewing Company
Muddy York is an exciting place to visit in Toronto because it is run by a couple who are scholars in their fields. One is an award-winning brewer, and the other is a designer in chef, so missing the opportunity of tasting the handcrafted beers and delicious food would be a mistake.
Deriving its name from the earlier weather and road conditions, this brewery was founded in 2012. They named it muddy york because when it rained a few decades ago, the roads used to get muddy, but the hardworking people of york were always ready to work whatever the situation may be.
They have several outlets present around Toronto and Canada; so that you don't miss the taste of their heavenly drinks. Say cheers to their yummy food and delicious beer!
10. Radical Road Brewing Co.
This is another one of the best Toronto breweries you will come across in the city. The brewery derives its inspiration from the European pubs, making it extremely beautiful, and their friendly staff will make you want to be their best friends.
The Radical road brewing company is a great place to visit for tasting handcrafted beers and some great appetizers to give you a complete experience. They are one of the best-rated breweries of Toronto, known for their quality service, amazing foods, and economical pricing.
11. Rain Hard Brewing Company
Rain Hard brewery is the place you go to when you want to have a taste of your classical beers. The owner of this brewery, Jordan Rainhard, has put all his efforts into designing this beautiful place to enjoy your drinks while surrounded by brewing vessels and oak barrels.
This brewery of Toronto has won several awards and is one famous place to visit when you are nearby the city. Taste their delicious beers, and attend the special events for a better experience.
12. Indie Alehouse

It looks like 2012 was the year of breweries and pubs, and like many others, Indie Alehouse opened here in Toronto in 2012. If you like trying new flavors and experimenting with the beers, this is the place for you.
They produce different types of rosters for easy drinking of beer by everyone and try to experiment by making some rare ale, which is generally hard to find. They have won lots of awards and recognitions, and they also sometimes extend patio season to enjoy the weather and beer along.
That was all about the best Toronto breweries, so if you are looking for some of the best to visit and enjoy, you can see any of the places mentioned above. We enjoyed being your beer guide in this delicious journey of handcrafted beers and tasty food.
The best things about the breweries in Toronto are that lots of places are pet-friendly, and pet lovers love these places. After all, what can be better than having sips of beers with your best companion? You can find out about some other pet-friendly Toronto Breweries here!
If you are visiting Toronto and after charging yourself up with some fine beers, you are looking for someplace that will give you another level of an adrenaline rush. You can then visit some of the best casinos in Toronto. Click here!
This was an article on '15 Best Toronto Breweries!' if you have something to add, please feel free to share your thoughts with us! If you have visited any of these breweries, share your experience with us!
Hey, wait!
Sign up to our newsletter and get exclusive discounts!
Want exclusive deals and discounts? We have just the list for you, from web hosting deals to your next Zara purchase.
Get how-to guides to shopping online, starting essentials to launch your business and general life hacks. And get additional discounts when you use our content writing services. Know more here. 
Enter your email address to sign up for our newsletter!