Nightclubs are special go-to venues where one can have fun all night long. Nightclub mainly comprises a huge dance floor rock, and a light glam night show, including a special stage for all the live performing musicians or a DJ who plays top beat drop recorded music. Nightclubs are comparatively smaller than other music venues such as stadiums, theatres, and Vancouver nightclubs are the best clubs that feature a rememberable clubbing experience.
Many of the Vancouver Nightclubs are bouncers because there are so many clubbing venues that require your VIP tickets and many other documents for your safety. A few Vancouver nightclubs have different groups of bouncers for a certain group of clients for special entry as the first group enters through the main gate, and the other group of bouncers is allowed to enter through another dance gate, VIP areas, and lounges.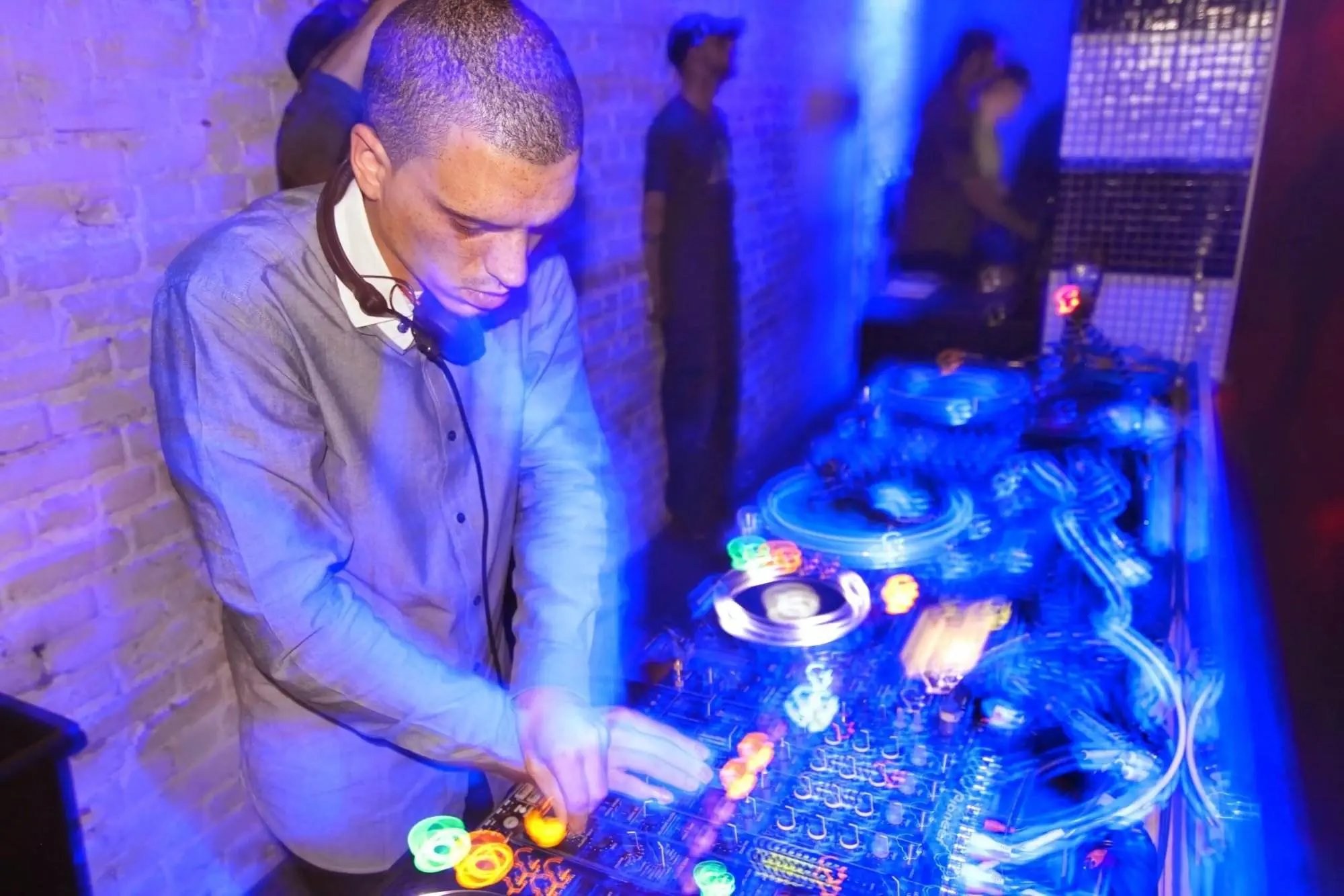 Vancouver Nightclub Bouncers
For Canadian legal assurance, in most jurisdictions, different bouncer areas need to recheck visitor's IDs so that they can ensure the patrons of perspective if you are of legal age to drink so that they cannot be intoxicated during the nightclub. This rule is even applicable to many other places or pubs in the Vancouver region.
Moreover, in some of the Vancouver nightclubs, bouncers check much other legal information about your age that may be required, such as your decent dress code, your name on the guest list, and also your physical appearance for screening other than your legal age drinking proof status.
Such screening tests by bouncers in most of the Vancouver nightclubs to make it seem more "exclusive" by not allowing the entry of those people who are not properly dressed, which is in a club-related stylish outfit manner. Some of the other clubs might as well have their own written outfit codes, for example, no jeans or not any kind of ripped jeans, no gang dressing, and many more. Other Vancouver nightclubs do not reveal their dress code, and you are allowed to wear any kind of outfit.
There might be the possibility that bouncers of o some clubs have the power to deny your entry at any time of any sort of discretion. The guest list of the clubs is mainly reserved for VIPs or for any private parties and functions which are especially seen held by different famous people or celebrities. At any private events, the hosts can include only their friends attend, or some may want a list of special visitor's names or the locals to attend the private parties.
10 Most Exciting Vancouver Nightclubs
Are you in Vancouver and don't know anything about nightclubs? We got you because Vancouver is one of the best places in Canada for the best nightclubs. Locals know and watch how different people around the world are attracted by the charm of Vancouver nightclubs, where people are seen enjoying, eating, and drinking through the night.
This great Vancouver city says it all because clubs are set with all kinds of DJ sets, including all types of night bars with special cocktail drinking spots and a dance floor. You can spend the whole night at the club where you can indulge yourself with many different people in their culture. You should not miss it because there are many things a real club in Vancouver, Canada, has to offer.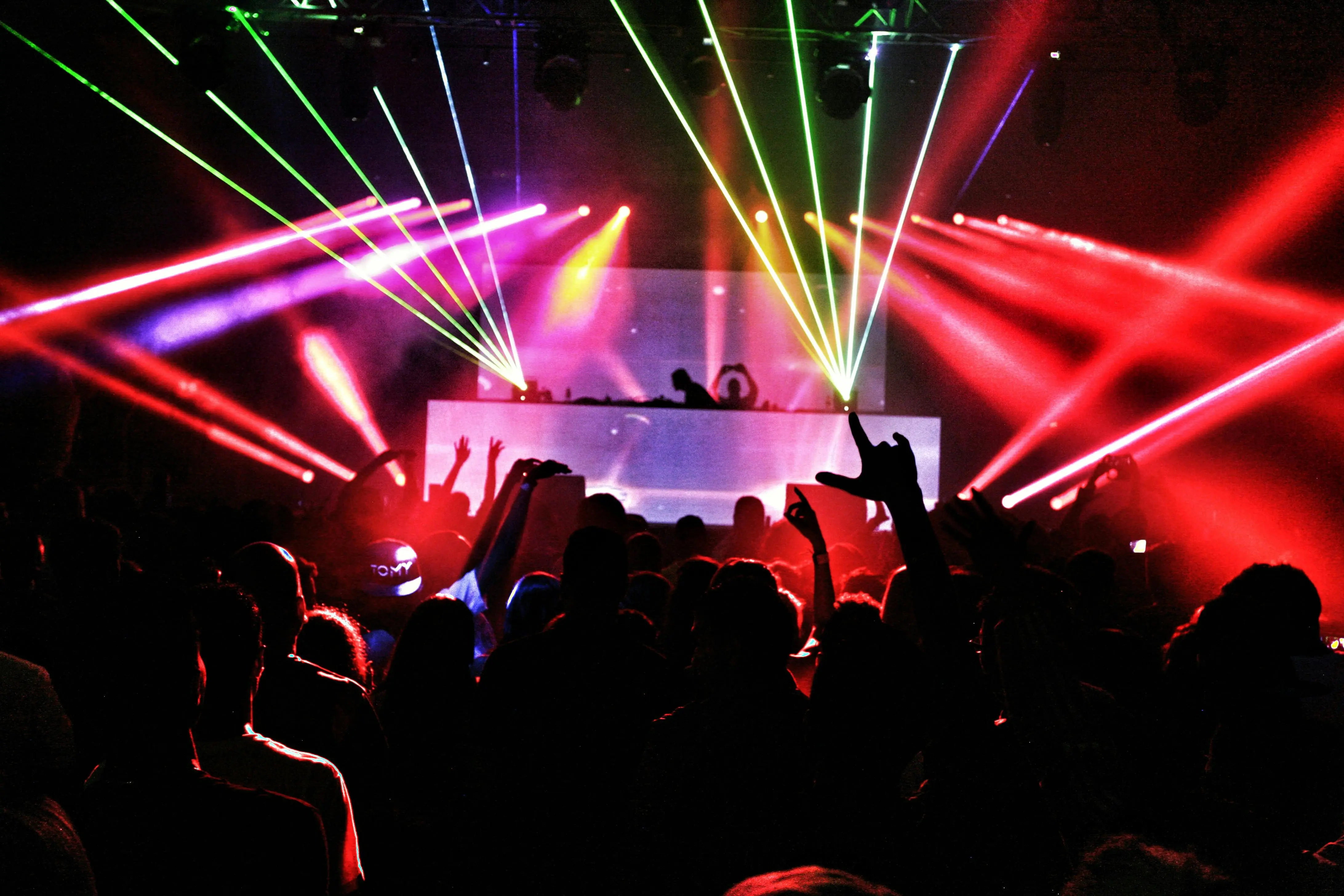 Vancouver is the place to dance energetically on the dance floor at any local club. Try the Karaoke that any club offers. If enjoying is not your thing, then what is? A late-night cocktail with different food, such as serving up pizza, drinks, along with your favorite music playing, has to be the best experience in your life. You are right! Vancouver has everything for you. And if you are into spending quality time, listed below are the 10 most exciting Vancouver nightclubs for you to have the best time in your life.
1. Guilt & Co.
Located along the street of cobbled Gastown, you will find one of the most enchanting Vancouver nightclubs down the lounge, where you can experience cocktails with mingling and live entertainment music, which adds up to an ideal and unrealistic night out. In this nightclub located in Vancouver, you will find that something is always going on almost all night as weekly events so that there is no dull moment for visitors like you.
Grab your seat and have fun watching an eclectic mix of different musicians. You can also get up and dance or enjoy on your feet in this intimate venue to live music. The space is very much attractive, yet it does not hold a huge dance floor. Despite it is a very charming spot for you to dance in front of the musician's stage, where you can allow yourself to move on the rhythm. Guilt & Co. can not be missed if you actually know what you are looking for.
So open your eyes wide and look for the place near you which shares a space side of the building with The Local. This Vancouver club is highly recommended because of the perfect environment of a small space with great enjoyment for those who do not love huge areas but want to dance their heart out.
2. The Biltmore Cabaret
Established in 2007, The Biltmore Cabaret, similar to the Roxy Cabaret, is part of Vancouver's nightlife and local music scene. This awesome venue has the ability to hold about 350-person with some of the best upcoming bands along with local and international DJs around the world. They host all types of live music genres with great taste, but if you like to dance, then visit there on any Friday or Tuesday night because they hold weekly themed nights.
You can expect music such as indie, rock, or country music from the 80s, 90s, and even 00s, which hits the mainstream, and other kinds of stuff fun. You should check their official website, and you can also find other sorts of acts on their special occasion on Friday. This elite nightlife venue which is one of the best Vancouver nightclubs, is located just outside of downtown Vancouver. You can take public transportation or cabs to make it easy to reach your destination.
3. The Yale Saloon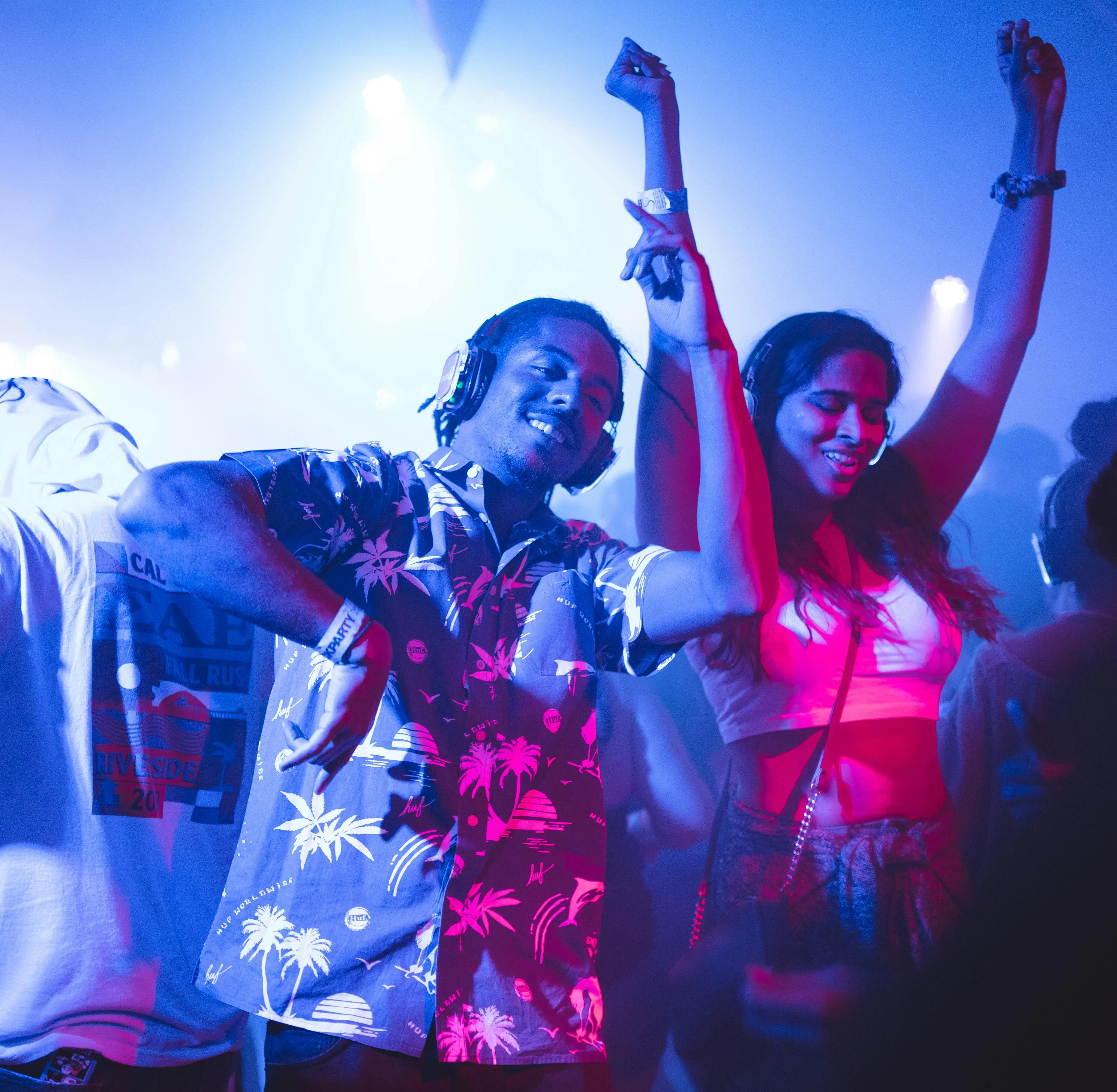 The Yale Saloon, located in Granville Street's entertainment district, is one of the best Vancouver Nightclubs where you will come for your favorite BBQ. Also, you have to stay for a long dancing line. As soon as you walk into Yale nightclub, you are almost immediately welcomed by a large bar inside with a huge electric bull. If this is not a sign of you having a good time, then what else? This awesome location is open from Wednesday to Saturday.
The Yale nightclub offers you live music which includes country music including, house band rocks music throughout the open week so that you can make your own way for this amazing weekend party. If you are also looking for you to get your one or two steps on the stage, it is definitely the weekend that is calling your name. The music is always loud with an amazing sound system, and you will see people dancing non-stop.
Have you never lined up a dance before? Don't worry; we got you. Yale is the perfect spot for there is a number of people who can teach you to slay the dancing line. If you ever need a break from dancing, get on the electric bull because you only live once.
4. Bar None
This famous Yaletown bar has occupied a large warehouse for more than 20 years. An unknown fact is that both Prince and Drake once performed here, and there have been exclusive DJ sets by Ty Dolla$ and Premier. Every Friday, they held a live event to play hip-hop. No theme is settled on Saturday night, which allows it to open for all international as well as locals to support local artists to pop up their talent.
5. Venue Nightclub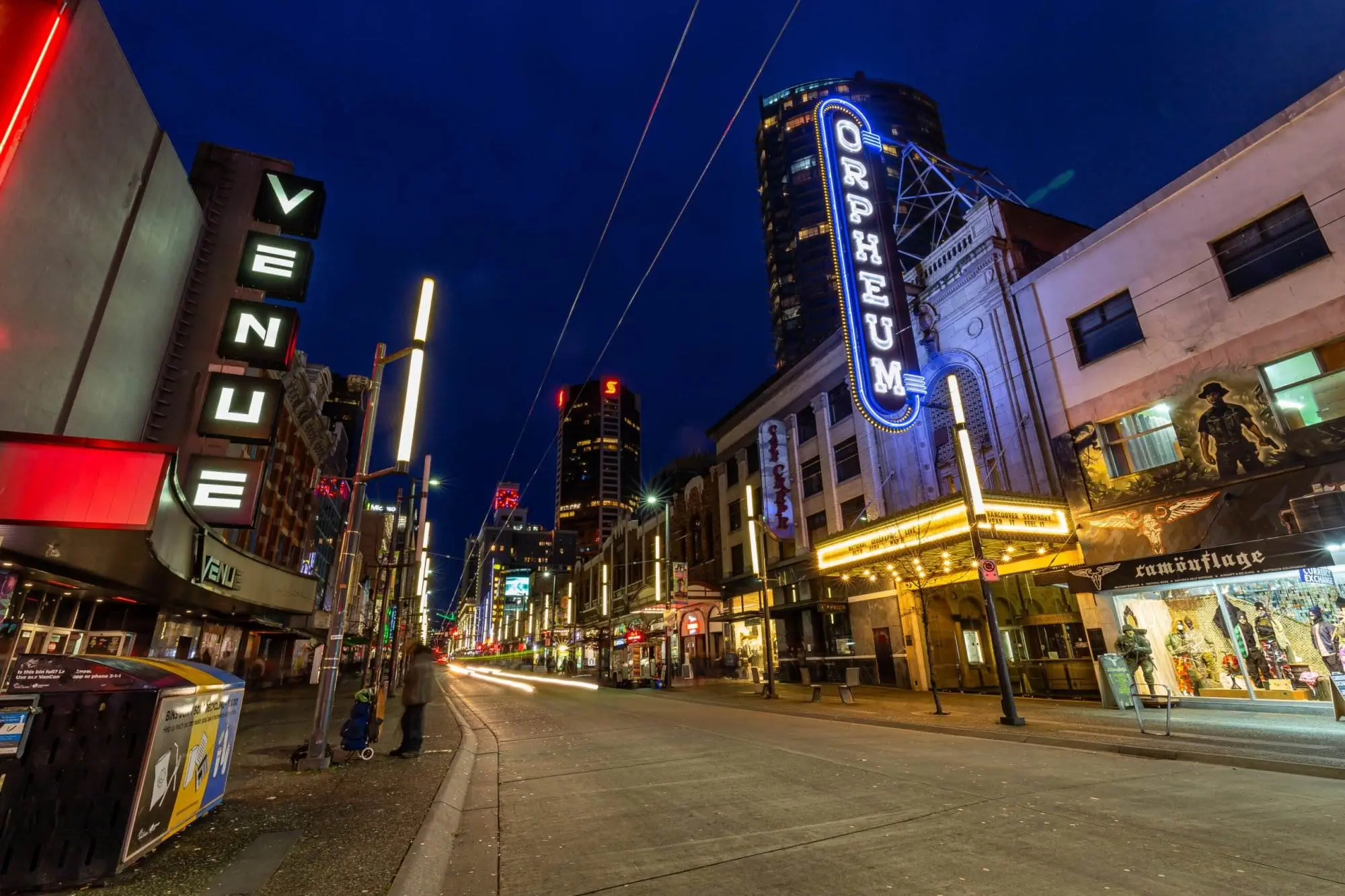 Venue Nightclub is both a salsa dancing club as well a concert hall. It is one of the famous Vancouver nightclubs where you can watch a live show and can even stay that evening for a dance. They host all sorts of themed nights and some amazing music to dance such as Latin, Brazilian, Hip-Hop, Pop, EDM, Dance Hall, Reggaeton, Pop, Top 40, K-Pop, and R&B.
International people such as Hank Williams III, Major Lazer, and even David Guetta have played many times. The space holds about 500, which makes it an ideal live music club for a night out in Vancouver town. Granville Street locates Venue Nightclub.
6. The Roxy
The locals of Vancouver know that if you reach The Roxy, it will apparently be a cheerful night for you. The locals, particularly the university students or even hockey players, find their taste night long. It is a pretty dance club spot where the music's loud with a pk sound system, drinks flow, and a good time with a party atmosphere as well as a casual atmosphere.
Moreover, you will also have fun watching known musicians from your favorite bands and performers from worldwide playing live bands: bass music, pop, rock, or some country play tunes. It is a very fun bar for you to have a late-night bite where the drink prices are a bit cheaper.
It is open every night a week till 3 am. The Roxy Club includes a guest list that you can apply yourself, which is a good idea if you are celebrating a special event like a bachelorette party or birthday party.
7. The Junction
The Junction is another one of the famous Vancouver nightclubs which open every day. The Junction is located in Davie Street, Vancouver's entertainment district, a popular spot where you will have a Cancun night with internationally renowned DJs all throughout the week. From queer sunken dance floor improvements to Latin music nights to host famous DJs that will drag you to dance and rock the floor.
There is so much to explore at the famous Junctions. Saturday nights always start with Legend Fox Cabaret, a live band with great music, and a fun night show which brings the old-school time glam back again. After the event venue ends at 10 pm, the after-hours nightclub party starts soon, along with one of your favorite bands.
If you want to experience a whole packed-up dance floor and many Top 50 hit songs, Saturday nights are always the best time to spend. The Junction offers an exclusive spot for everyone to have a nice time.
8. Red Room Ultra Bar
Are you into Latin music? Found one of the best nightclubs in Vancouver for you. The Red Room Ultra Bar has the best sound system and bright lighting setting up the stage for a whole night for you to dance. The space is very large because earlier, it was a movie theatre and could contain about 450 people.
Friday nights are always Cancun Night, and also it is one of the most popular Vancouver nightclubs. According to the source, The Red Room Ultra Bar is the longest-running Latin night in Vancouver City.
The other popular themed night is SUBculture on the night of Saturday. That evening brings up both the local as well as international DJs, which bring music such as hip hop and bass music for you to dance the floor with pop music. Spending these two consecutive nights is the main spending time on your calendar, will give you a different kind of night each day that features live music and DJs in the after-hours club.
If you are willing to be on the guest list of this nightclub, then sign up your name by 8 pm on Thursday. If your name is on the list, then your ticket will be absolutely free before the time of 10 pm.
9. Celebrities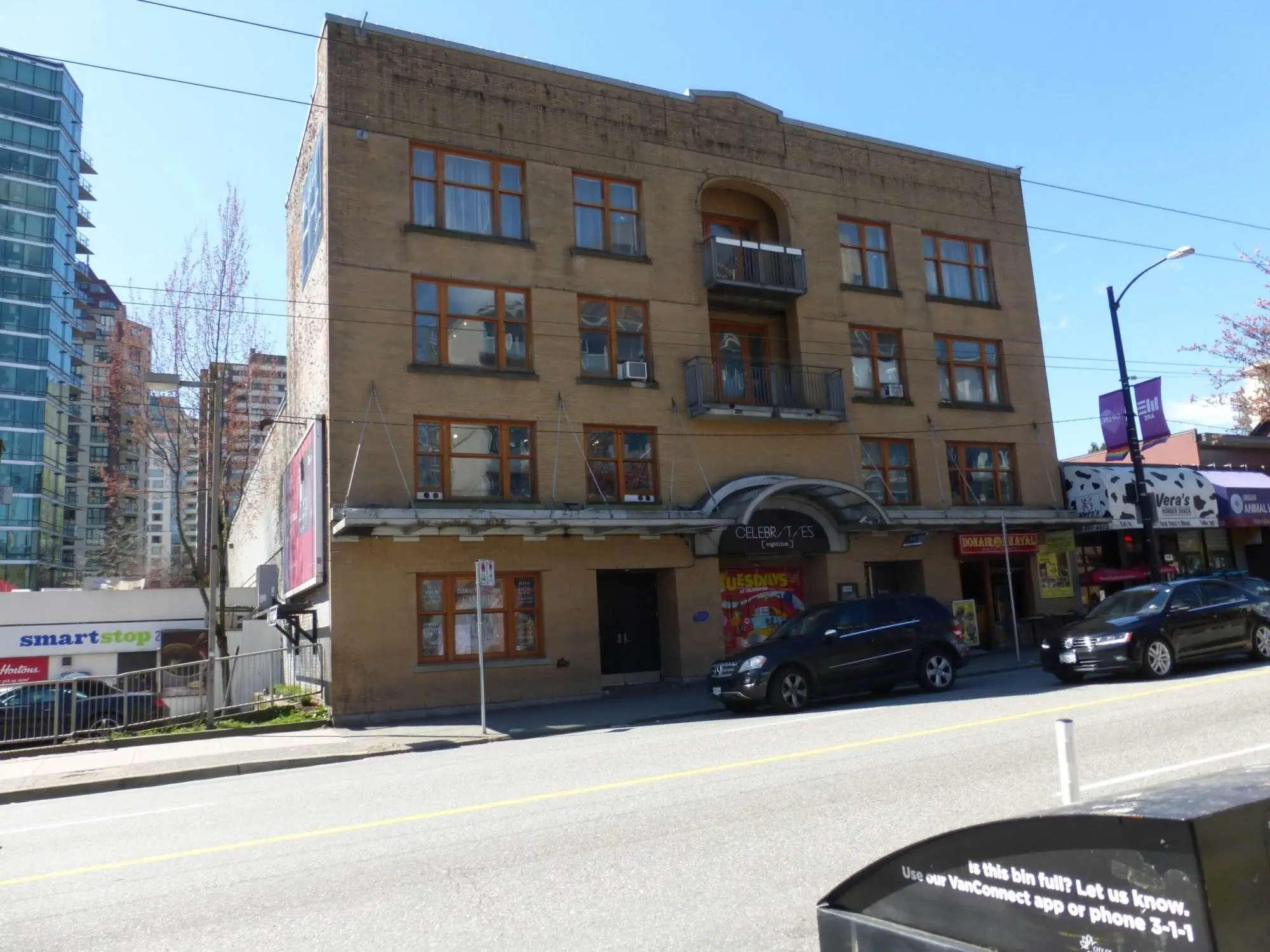 Many Celebrities' first choice among all the Vancouver nightclubs is the Celebrities night club. The club is everyone's go-to club for spending a magnificent night since the 1990s. The venue is located in Vancouver bc v6b, Davie Street, in their community of LGBT.
Celebrities mainly live close to the Street of Granville entertainment district along the pubs and clubs of Davie Village. The huge place has a dance floor which is the main focus, and is rounded by seating arrangements, including a duo of bars.
Upstairs you will find an old projection room upstairs where you have permission to hang out with your folks so that you can enjoy and have fun from where you can enjoy the downstairs view.
This nightclub holds private parties. They hold weekly themed great night funs along with your favorite bands with refreshing drinks. They provide the best bottle service for you, and such concert or music venues are thrilling night-long boutique venues.
10. Fortune Sound Club
Fortune Sound Club is an attraction to many famous DJs around the world. This makes it one of the favorite Vancouver nightclubs places for both young and lively locals for a go-to dance. Different events are always seen happening. Thus it is a brilliant idea for you to check their official website every day to keep an eye on who is hosting the events and the time and date.
This amazing club is a very intimate place so that you are never away from spending your weekend. It is the only dance club where you will find more than the Top VIP rooms and top 50 music here. Also, you have access to reserve your tables if you have any plans.
This unique spot which is located in the region of Vancouver's Chinatown, has made the Fortune Sound Club a gem that was once lost. Before you hit up the Fortune Club, the first thing you should do is go to any of your favorite restaurants for a cocktail.
Conclusion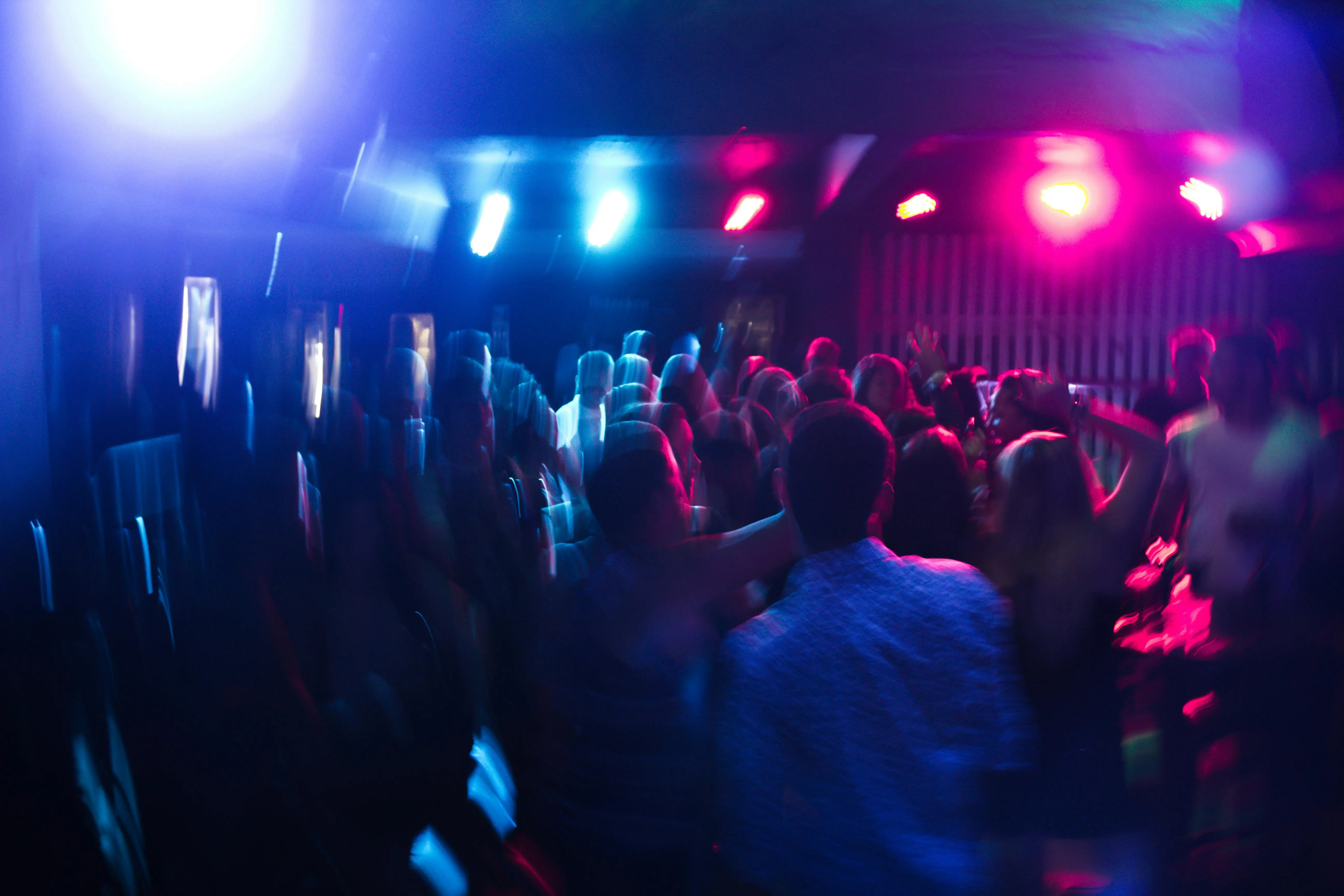 Vancouver won't disappoint you ever. Go out and have fun that is all the city wants. Thus clubs are the best option for a fun moment. All the above-mentioned Vancouver nightclubs are the best suited because they sell tickets at reasonable prices and are also very affordable. You should not miss any of these. So if going to a dance club is still on your bucket list, this is your only chance to experience your long-lost wish.
FAQs
Q1. What is the minimum price of tickets in Vancouver nightclubs?
Many Vancouver nightclubs' ticket cost about the range between $6 to $16, or you can even get free entrance. Sometimes they offer special offers at times, and tickets can even cost a very lower price before 11 pm.
Q2. Is smoking allowed in Vancouver clubs?
Smoking is strictly banned by the Canadian government indoors, outdoors, in workplaces, and in public places (bars, shops, clubs, etc).
Q3. Which Vancouver clubs are suitable for middle-aged people?
Middle-aged people can hang out and enjoy in nightclubs which are-
Fortune Sound Club, The Roxy, The Keefer Bar, Bar None Nightclub, Guilt & Company, H Tasting Lounge, Blarney Stone, and The Biltmore Cabaret.
Q4. From which age is clubbing allowed in Vancouver nightclubs?
You are allowed to enter a club in Vancouver if you are 19 or above because buying alcohol or smoking is not allowed under the age of 19.
Also, read: