Are you planning a visit to Montreal? Then your trip is incomplete without visiting the best of Montreal museums.
Museums are a fantastic place where information, facts, and evidence are present all at the same place. For history buffs, there are lots of exciting museums present in the city of Montreal.
But there are lots of other museums in Montreal that are not such a common type.
The Montreal museums are not boring at all. Few museums are so unique that they are known worldwide for being one of a kind museums. There are more than 40 museums in Montreal, and all of them have something for your surprise.
But we have listed 12 best Montreal Museums which you should visit.
11 Best Montreal Museums!
Here is a list of 11 amazing Montreal museums you need to check out!
1. Redpath Museum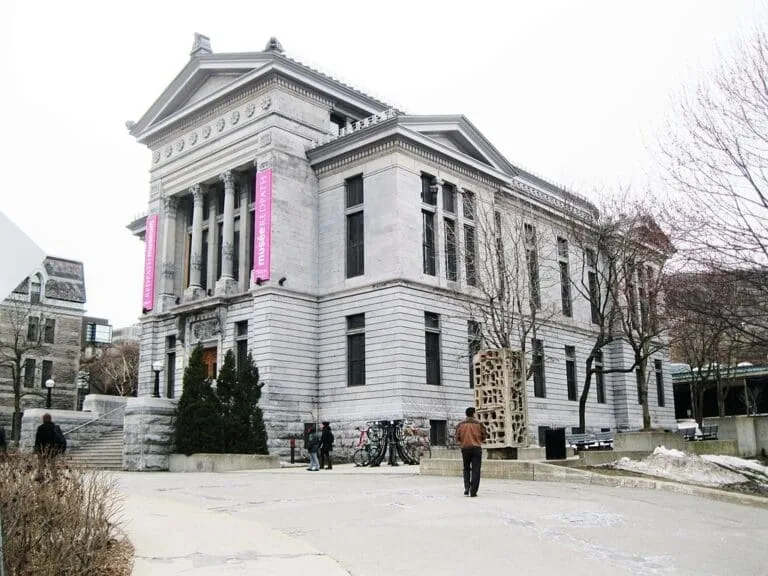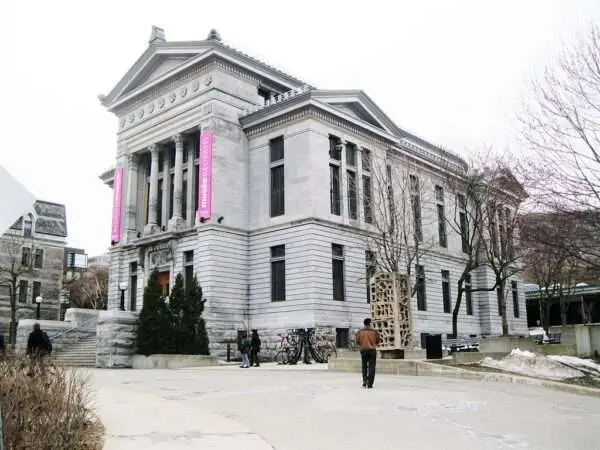 The museum is known for its natural history, belonging to McGill University it was established in 1882.
It's a wonderland for the archaeologist and science buffs, as the museum features collections related to biology, microbiology, geology, ethnology, paleontology.
The building has Victorian architect and designs, which adds an essential factor to it, and because of its beautiful appearance in and out, it has been featured in many movies.
The collection of this museum will blow your mind as you can witness over 17,000 amazing artifacts and fossils. There are Egyptian mummies from ancient Egypt, and Africa, etc. Its ethnology and archaeology collections are the largest in overall North America.
2. Holocaust Museum
As the name suggests, this museum is all about the holocaust. This Montreal museum was established in 1979, which was the first holocaust museum of Canada.
This museum has artifacts that were donated by the survivors of the Holocaust and descendants.
It has over 13,000 collections of items from which around 85% of them are digitized. Holocaust museum aims at educating people about racism, trauma, hate, and the overall experience.
This Montreal museum is one of its kinds in Canada, as it allows people to experience the historical event and perils of the time. Its primary attraction is a heart-shaped book, which was shown in a documentary film named The Heart of Auschwitz.
3. Château Ramezay
Chateau Ramezay was a residence of former governor of Montreal, Claude de Ramezay, who was also an important military person.
The museum was built in the year 1705, which makes it over three centuries old, that quite a marvelous journey.
As it is so old, it has a long journey, as it has been an army headquarters where Benjamin Franklin stayed for a night. Later it was a residence of the British governor, and in 1878, it became a University's department of medicine.
This private residence was declared as national historic sites of Canada in 1949 and is also among the first historical monuments in Quebec.
Today this Montreal museum has over 30,000 items, which include items like manuscripts, work of art, paintings, and on the outdoors, it has a beautiful garden named Governor's garden.
4. Montreal Science Center
This museum was recently established in 2000, will not disappoint you. Montreal science museum is for the technology and science enthusiasts. It has something for everyone.
The museum will keep you entertained for more than an hour or so. It is home to IMAX Theater, which is a major attraction here.
This museum remains busy as many exhibitions, games, school groups, hall rentals, special events, etc. happens frequently.
5. Montreal Museum of Fine Arts
This Montreal museum is one of the largest museums in Canada by gallery space and was expected to be the largest museum in North America.
The Museum of fine arts was established in 1860, which is one of the oldest museums in Canada. Because of its large space availability, it hosts large-scale exhibitions and exchanges.
It has a vast collection of paintings, engravings, silverware, etc. from all around the world preserved in their art gallery.
The paintings in the museums are so famous and precious that it has witness robbery and theft in the year 1972 and 2011.
6. Mccord Museum
This Montréal museum is almost a century old, as it was established in 1921. McCord museum was established by David Ross McCord, who was a lawyer, and all his family collections are preserved here.
The collections don't hold regular items, but it has over 7000 historical items, like hunting weapons, domestic tools, fashion accessories, women and men clothing, etc., and all these items date back to 10,000 years ago.
Apart from the abovementioned collectibles, it also has diverse items in sculptures, glassware, manuscripts, paintings, toys, etc.
You can take guided tours for better understanding and experience.
7. Botanical garden- Space for life
This may seem like a garden, but it is a museum because of its diverse collection of plant species. It is a National Historic site of Canada, which was established in 1931 and is spread in an area of 75 hectares.
There are different types of gardens present inside it, like a Japanese garden, Chinese garden, Alpine Gardens, and First Nation Gardens.
All these segments of the garden have plants from that region or a nation like the Chinese garden has bonsai plants; Alpine garden has alpine trees and many poisonous plants etc.
Overall this Montreal museum is a quiet and peaceful place to explore, and you can also experience a Japanese tea ceremony during summers.
Space for life museum is a huge one, and it is separated in different sections.
8. Pointe-à-Callière Museum
This Montreal Museum is an archeological and historical museum of Canada. Established in 1992, the museum marked the 350th birthday year of Montreal.
Its permanent exhibitions are a major attraction here, which displays the whole journey of Montreal from the beginning, and the list of the temporary exhibition is quite long as every year has witnessed something new here.
The new exhibition hall has been introduced to the museum with its entrance from the McGill university street, which focuses on international civilization and culture.
If you are really into the history of Canada and first nations, then the Montreal Museum of Archaeology and History is the place for you. The fame of this museum is such high that it has over 3.5 million visitors in a year.
9. Montreal Museum of Contemporary Art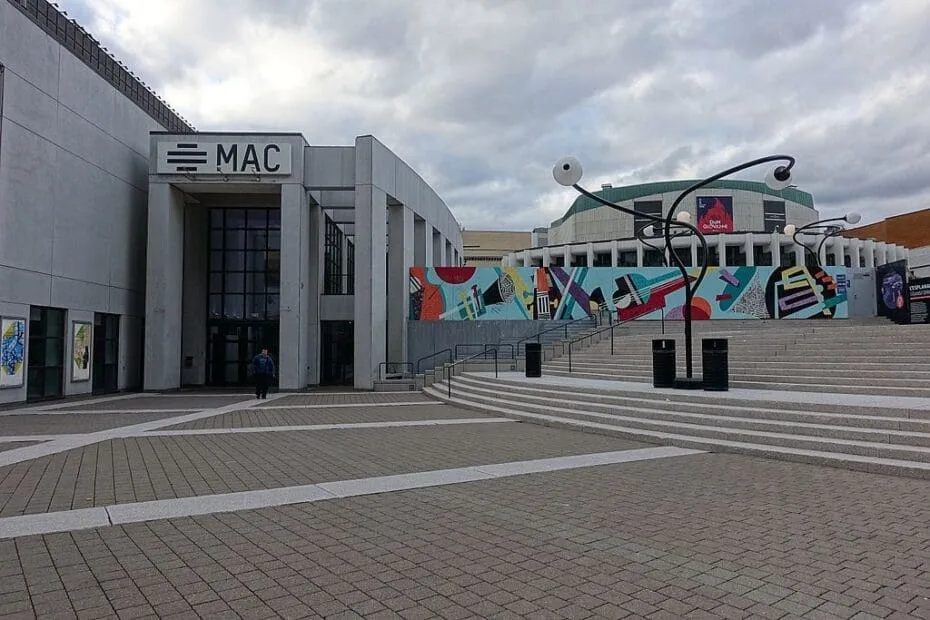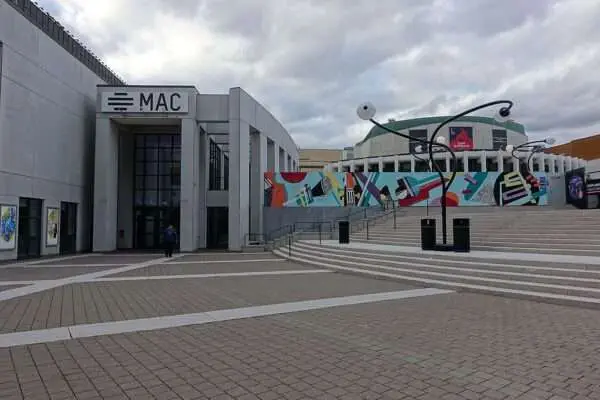 Founded in 1964, this museum is the first museum of Canada dedicated to contemporary art.
The museum was moved to three different places before its final settlement at Place des Arts in Downtown, which is a major performing arts center in Quebec.
This contemporary art museum has four rooms dedicated to displaying permanent collections of artists from Quebec, overall Canada, and the world. The other four rooms are for temporary display and exhibitions.
The surprising factor of this museum is that it has over 7000 artworks of over 1500 artists, and over 1200 artists are alive to date.
This Montreal museum promotes local artists by continuously organizing events, interactive exhibitions, and competitions.
10. Bio-Dome Museum
Originally it was built in 1976 for the Olympic Games.  It is the largest natural science museum complex in Canada. This Montreal museum attracts lots of tourists every year.
This is something worth visiting, as there are four different ecosystems. The one named as the tropical forest has a steamy climate and the Laurentian maple forest, which has diverse fauna.
While, the gulf of St. Lawrence has tones of seawater, and the Labrador Coast has a rocky coastline and no vegetation.
The last one is the Sub-Antarctic Islands with a volcanic landscape whose temperature stays between 2ºC to 5ºC.
A museum with its ecosystem and over 400 animals makes it a fantastic place to visit in Montreal. It is a part of the space for life museum and has lots of other museums nearby.
11. Grevin Montreal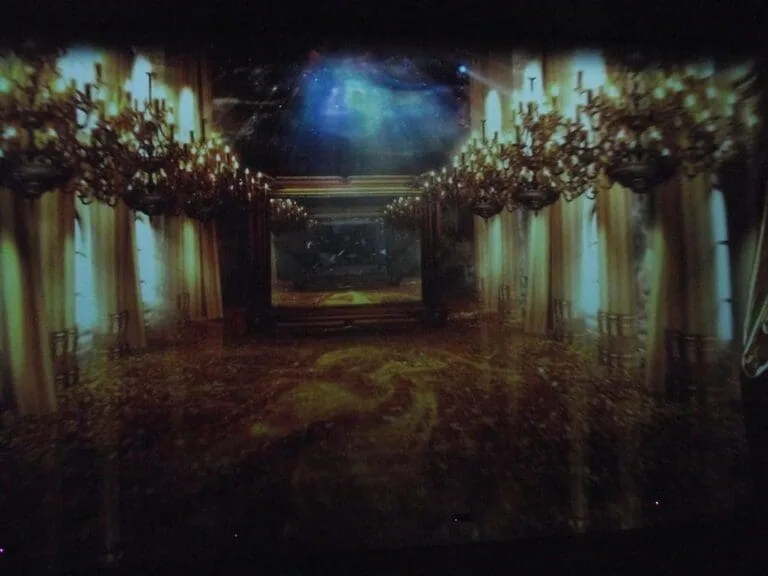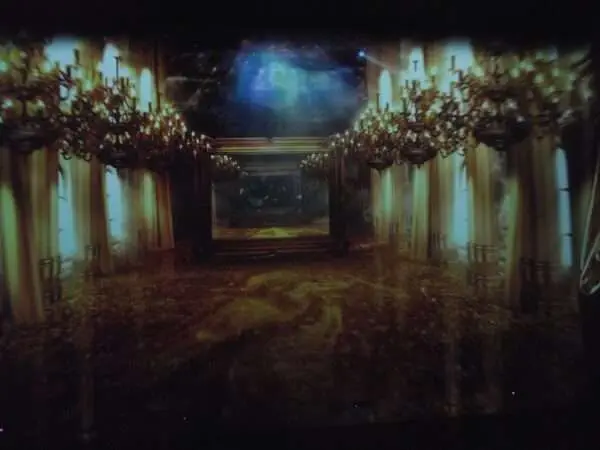 The museums can also be fun apart from being informative, and for adding the fun factor, Montreal has its wax museum. The museum is named after Musee Grevin, which is the first expansion outside Paris.
This Montreal museum has been established recently, in 2013, and it's in the Montréal shopping mall in Downtown. The best time you will have here by exploring and taking pictures with over 120 celebrities, both local and international.
Celebrities like Queen Elizabeth, Mahatma Gandhi, Scarlett Johnson, Naomi Campbell, and Albert Einstein, etc. wax statutes are present inside the museum. So, don't forget to pose with them and enjoy your time.
Conclusion
As you saw, the Montreal museums were not dull at all. The journey of exploring a city remains incomplete without having any historical information and facts about the place, and gathering such information and witnessing things from the past can be done best at museums.
Montreal has many other museums that demand to be explored, so keep on exploring and gaining knowledge.
So, plan a trip to Montreal and visit the museums for better knowledge and exposure to the city. As Montreal is a beautiful city, it has everything for everyone, from magnificent natural views to human-made wonders such as the great Notre Dame.
This was an article on '11 Best Montreal Museums!'. If you have anything to add, please feel free to share your thoughts with us!
As an Amazon Associate, Icy Canada earns from qualifying purchases.
[amazon_auto_links id="81298"]
The Icy Canada team strives to create content that matters. It's why our content is written by travel writers, authority experts, well-known authors, and niche experts. Our content is also periodically reviewed by expert authors for accuracy and trustworthiness.
As an Amazon Associate, Icy Canada earns from qualifying purchases. [amazon_auto_links id="81298"]